Ed.'s note:
US Supreme Court Justice John Roberts went to Malta in 2012 where that island country considered an "impregnable fortress" is rife with government corruption, nepotism, patronage, allegations of
money laundering
, links between
Malta's online gambling industry
and organized crime and
Malta's citizenship-by-investment scheme
. It isn't likely Roberts went to Malta for anything other than Obama Healthcare meetings. It is not known if
John Roberts has taken any oath
to the
Order of Malta
. It was
Leonard Leo
of the
Federalist Society
who was behind getting Roberts on the US Supreme Court. However, with some of the evidence and news reports here it is hard to believe Roberts isn't a Knight of Malta. The Malta government is now imploding over the assassination of journalist Daphne Caruana Galizia.
News update for
5 December 2019
:
How Melvin Theuma 'arranged' the murder of Daphne Caruana Galizia
News update for
5 December 2019
:
As it happened: 'I want to kill Daphne' - middleman reveals murder plot in court
Was the corporate model for privatization of public hospitals used in Malta part of John Robert's decision on Obamacare?
News update for
5 December 2019
:
Exporting fraud: How a scam on public hospitals in Malta reached the poorest and most corrupt countries in Europe
________
Source:
BBC
Malta's 'golden passports': Why do the super-rich want them?
By Christopher Giles | BBC Reality Check | 4 December 2019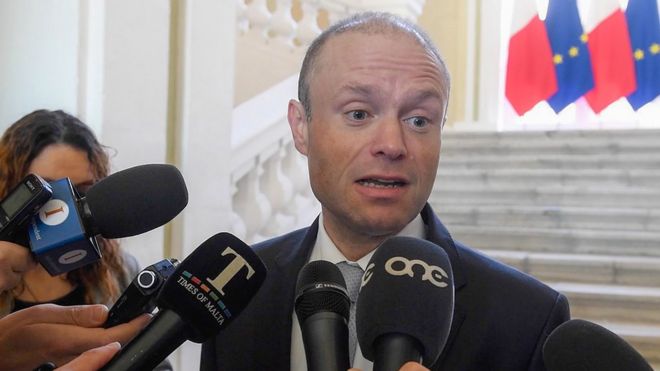 Maltese Prime Minister Joseph Muscat has announced his resignation
A European Union mission is visiting Malta to "investigate the rule of law", as the fallout continues from the investigation into the killing of journalist Daphne Caruana Galizia.
The murder of Ms Caruana Galizia in 2017 has rocked the country's political establishment
, and highlighted wider concerns about alleged corruption and a weak judicial system.
There is growing scrutiny of its so-called "golden passports" scheme, which has been described by an EU Parliament delegation as risking "
importing criminals and money laundering into the whole EU
".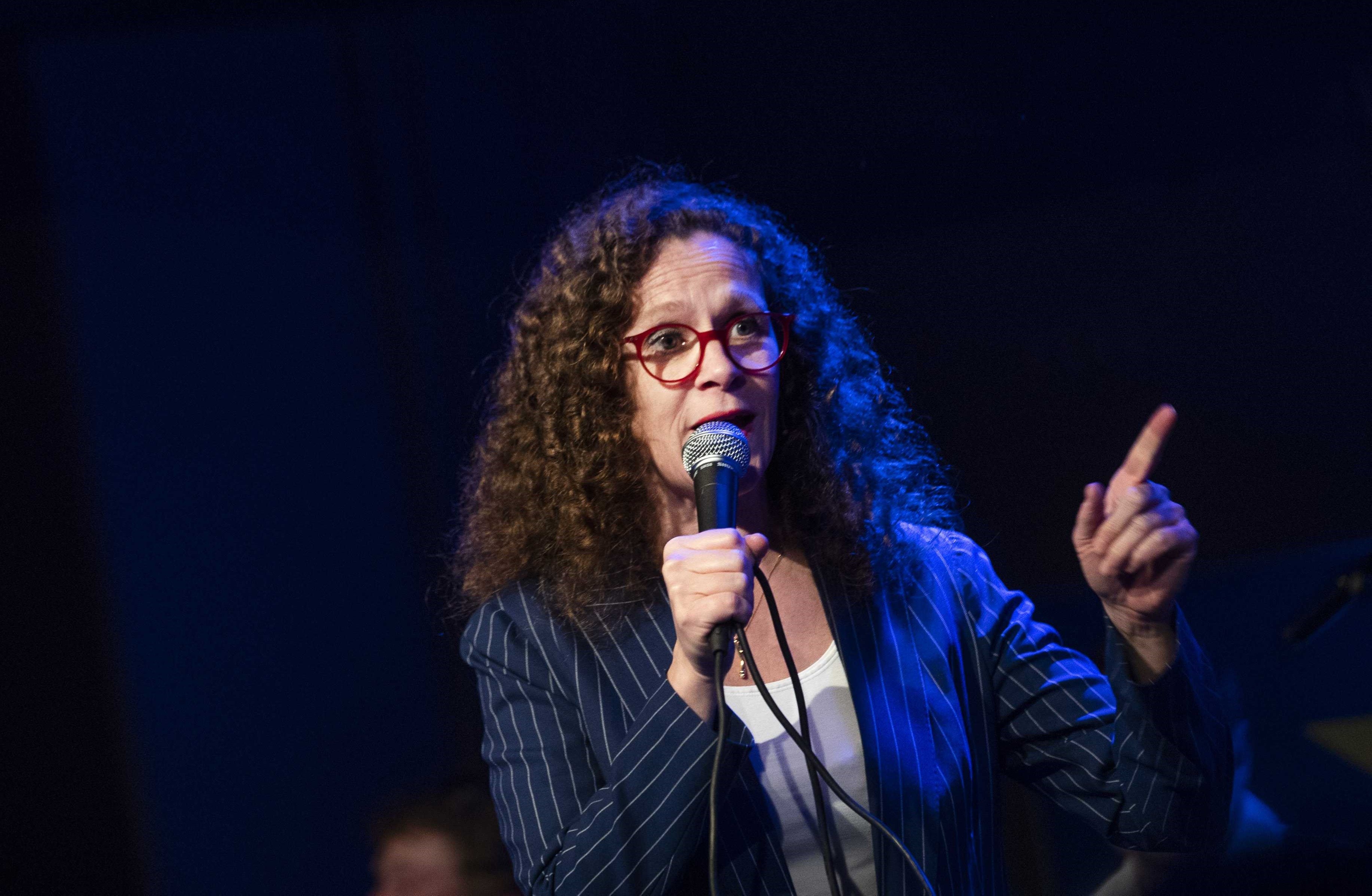 "If you bring €900,000, you can buy a Maltese passport and then you become an EU citizen."
Sophie in't Veld Dutch MEP
The
selling of citizenship has become a big global market
for wealthy individuals looking for low taxes, elite education or for political reasons.
But how much does it cost in Malta, and what do we know about those buying passports?
How do you buy Maltese citizenship?
The government introduced the scheme in 2014 to attract wealthy individuals and investment. To get a passport, applicants must contribute:
• €650,000 (£554,000) to a national development fund
• €150,000 into Maltese stocks or shares
• Buy a property worth at least €350,000 (or rent one for €16,000 per year)
This comes to €1,150,000, so that's actually more than the €900,000 cost given by Dutch MEP Sophie in't Veld.
Applicants must also have held resident status for more than 12 months, although they don't have to have physically lived there.
There've been 833 investors and 2,109 family members who have obtained Maltese citizenship since the scheme started.
A Maltese passport allows the holder visa-free travel to other European countries,
as Malta is part of the Schengen agreement
.
_________
Source:
Power of Prophecy
By Text Marrs |
Special Report
Supreme Court Justice John Roberts Lauded by Knights of Malta for "ObamaCare" Vote
Universal socialized healthcare has long been the goal of the Vatican and its Secret Societies. So when U.S. Supreme Court Chief Justice John Roberts single-handedly forced United States citizens to accept President Obama's unsavory and heavily socialist "ObamaCare" legislation with his deciding (5-4) vote, the American judge, a devout Roman Catholic, won the immediate acclaim of his brothers in such secretive and infamous groups as the Knights of Malta and Opus Dei.
Off to the "Impregnable Fortress" in Malta
Supreme Court Chief Justice arrives at the Knights of Malta building in Malta for his meeting with the Grand Master and other officials. Notice the Knights of Malta logo to right of entrance—the 8-pointed spear cross with red background. (AP Photo/Lino Arrigo Azzopardi)
Immediately after casting his vote and writing the majority opinion on ObamaCare, John Roberts told the Washington, D.C. press corps that, to escape the furor and controversy that erupted, he was heading to an "impregnable fortress to escape." Roberts choice of words was carefully coded with secret and embedded meaning.
That impregnable fortress, as it turns out, was to the Mediterranean island of Malta, the unofficial citadel of the papacy's Knights of Malta. It was to Malta where, after their stunning defeat in Jerusalem, the Knights and crusaders had retreated to what they referred to as their "impregnable fortress."
Malta and the New World Order
European Council President Herman Van Rompuy (left) in Malta
It was on this same geographic island location where, in 1989, President George H. W. Bush and Soviet President Mikhail Gorbachev had met on ships in the harbor and forged the "New World Order." While the two leaders conferred on-ship, Gorby's wife, Raisa, dressed in a symbolic, Communist red-colored dress, was taken on a pilgrimage to the Knights of Malta's historic St. John's Chapel, where a statue of Jesus' mother, Mary, holds forth as the chosen icon. It sits on the exact spot where there were found ancient ruins of a great temple devoted to Goddess worship.
At Malta, U.S. Judge Roberts was met by the top potentates of the Rome-headquartered Knights of Malta, including Grand Master Matthew Festig of Great Britain. Also on hand to congratulate Justice Roberts on his monumental socialist "achievement" was Herman Van Rompuy of Belgium, a Bilderberg leader who is currently the President of the European Council.
________
Any decisions the US Supreme Court makes on healthcare, abortion or on any thing for that matter will be made under the auspices of a private corporation that is listed on Dun & Bradstreet. Private corporate bounty hunters by the law merchants...
Why Is The United States Supreme Court Listed as a
Private Corporation On DUN & BRADSTREET?
_________
Source:
AIM
Globalist Scumbag John Roberts is Responsible for All 11 FISA Court Judges and for the Illegal Spying Conducted on Trump and Other Americans
December 27, 2018
Globalist Scumbag John Roberts is Responsible for All 11 FISA Court Judges and for the Illegal Spying Conducted on Trump and other Americans
Fox News Reports
: In another unusual twist, the 11 judges are appointed exclusively by the Chief Justice of the United States, without any supplemental confirmation from the other two branches of government.
John Roberts has named every member of the current court, as a well as a separate three-judge panel to hear appeals of FISC orders, known as the Court of Review
.
The Supreme Court would theoretically have the power to hear any subsequent challenges, but the justices never have– at least not that we know. But the Electronic Privacy Information Center last week directly asked the high court to review the NSA collection of telephone communication data. Roberts himself expressed some reservations about this judicial concept — also known by the acronym FISA — during his 2005 confirmation, one of the few times a federal judge has talked publicly about that court.
Just so everyone knows Chief Justice Roberts has been the ruling factor in blocking Trump's restrictions on asylum in the Supreme Court today, so I've decided to make some connections. Guess what I found? The revealing information through some quick research reveals the fact that Justice Roberts named every single FISA judge who currently sits on the FISA court bench. This basically means that Justice Roberts in a major way is responsible for the illegal use of the FISA court by Obama to spy on President Trump and those close to the President, as Justice Roberts named all 11 FISA Court Judges who sit on the FISA court bench.
The FISA court pretty much allowed Obama's illegal spy ring on President Trump with Foreign help, where Hillary started it with hiring Christopher Steele to write up the unverified report by Fusion GPS…Which was used illegally because unverified reports violate the FBI criminal statues to get a warrant through the FISA system. So really in a big way Chief Justice Roberts who has been the ruling factor in blocking Trump's asylum restrictions, is pretty much responsible for the illegal use of FISA on President Trump.
SOURCE
Some say that the blackmailing began over Robert's illegally adopted children. But since they are adults now and the dirty secret is all over the internet, what else does his puppet master have on this compromised G L O B A L I S T scumbag who shreds the U. S. Constitution in one horrific decision after another (Obamacare, Leader v Facebook, etc) and supported the overthrow of an American president with illegal spying?
Please go to
AIM
to read the entire article.
________
Murder of journalist Daphne Caruana Galizia sends shockwaves far beyond Malta
Maltese minister egged before meeting about murder of Daphne Caruana Galizia
More related news on Malta:
Malta's corruption is not just in the heart of government, it's the entire body
Exporting fraud: How a scam on public hospitals in Malta reached the poorest and most corrupt countries in Europe
Why the EU Is Furious With Malta
The UN's "convention against corruption as a legal basis for extradition" concerning Malta: What a joke. Maybe it is because the
UN is running out of money
?
THE UN CONVENTION AGAINST CORRUPTION AS A LEGAL BASIS FOR EXTRADITION
One would have to ask then why do the Knights of Malta want Donald Trump removed?
Chief Justice Roberts is responsible for all 11 FISA court Judges, who allowed illegal spy ring on Trump
Drug money laundering through Malta:
Malta Nostra: how Italian Mafia is using the island to launder money
________
"Don't nobody know my troubles but God...."