Ed.'s note:
If it isn't obvious by now how Jewish oligarchs operate it should be by now.
News update for
6 February 2020
:
MSNBC panelist freaks out after Sanders surrogate calls Bloomberg an 'oligarch,' because it's a 'Russian' term
________
Source:
Epoch Times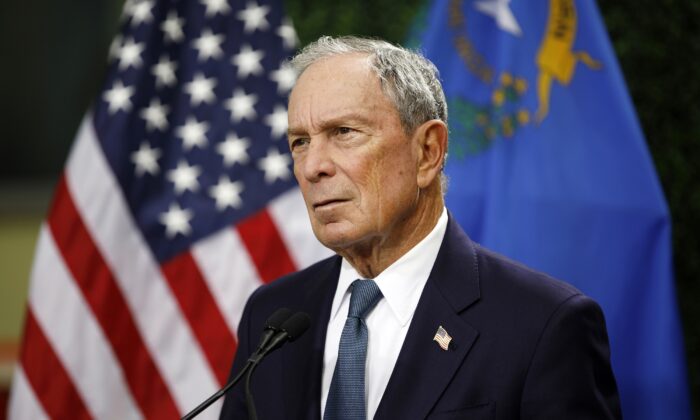 Former New York City Mayor Michael Bloomberg speaks at a news conference at a gun control advocacy event in Las Vegas, Nevada on Feb. 26, 2019. (John Locher, File/AP Photo)
BY ZACHARY STIEBER | 12 Comments | December 23, 2019
Bloomberg News was fined $7.6 million, or five million euros, for reporting fake news that caused shares of French construction company Vinci to tumble.
Two journalists on the Speed Desk of the Paris office of the outlet, owned by Democratic presidential contender
Michael Bloomberg
, reported on Nov. 22, 2016, on a press release that was purportedly from Vinci, according to AMF, a financial markets watchdog in
France
.
The release was titled: "Vinci undertakes an audit of its consolidated accounts for 2015 and the first half of 2016."
The desk pushes out real-time financial information from press releases and other sources in the form of newsflashes or alerts.
The alleged statement said Vinci fired its chief financial officer and had discovered major accounting errors, prompting the company to issue updated figures for 2015 and the first two quarters of 2016, which resulted in a net loss instead of profits for the time period in question.
But the statement wasn't actually from Vinci. It was posted on a website, vinci.group, that looked like Vinci's site, vinci.com, but was not the company's legitimate website. The fake website included an erroneous address and a mobile phone number that didn't match the number for Vinci's spokesman, according to AFP.
After the report, shares of Vinci fell 18 percent, erasing six billion euros from the company's value. Vinci later issued a statement denying the report and its shares recovered. Vinci filed a legal complaint to the AMF.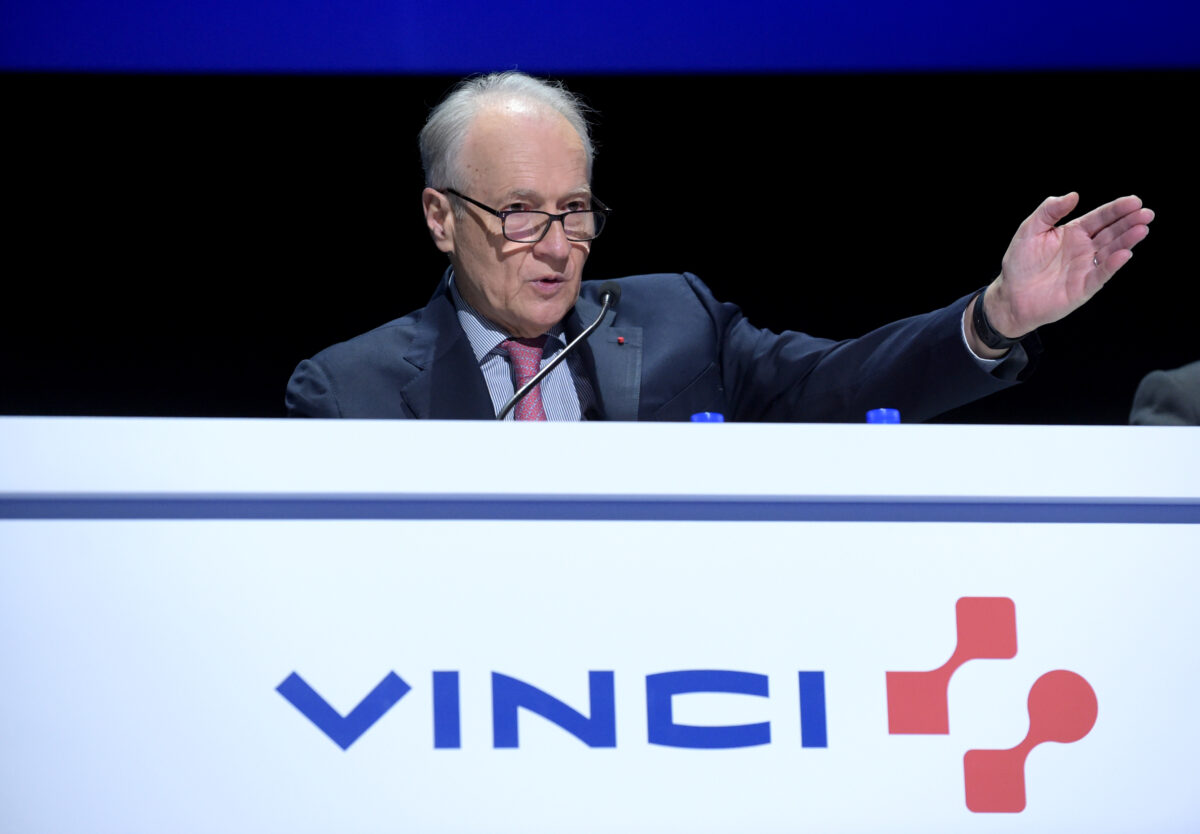 Xavier Huillard, chairman of French construction group Vinci, addresses the group's general meeting in Paris on April 17, 2019. (Eric Piermont/AFP via Getty Images)
A page
for the company on the Bloomberg News website lists the correct phone number and website but there are no stories from November 2016 about Vinci. It's not clear if the company ever apologized for pushing the false information.
Please go to to the
Epoch Times
to read the entire article.
________
Source:
Sputnik
Bloomberg Funding US Presidential Bid Through Secret High Tech Company - Reports
December 23, 2019
WASHINGTON (Sputnik) – Multi-billionaire and former New York Mayor Michael Bloomberg is partly financing his own presidential campaign by channeling tens of millions of dollars in an advanced technology company called Hawkfish that he launched earlier this year, CNBC reported on Monday.
Bloomberg recruited executives from Facebook and Foursquare to help launch Hawkfish in the spring of 2019 and then utilised the firm to aid state-wide election races which Democratic candidates went on to win in November elections, the report said.
CNBC cited a Bloomberg election campaign spokesperson who described Hawkfish as a digital agency and technology services provider for his campaign, the report explained.
Bloomberg plans to spend more than $100 million on advertisements attacking Republican President Donald Trump and he has already spent $13 million on political advertisements that have run on Facebook and Google, the report said.
The only way to defeat Trump in 2020 is by bringing the fight straight to him. That's why we're opening campaign offices in battleground states - like Pennsylvania.

Thanks to our hardworking team for getting our Philadelphia office up and running before the holidays.

pic.twitter.com/SexHU1fWNO

— Mike Bloomberg (@MikeBloomberg) December 21, 2019
Please go to
Sputnik
to read the entire article.
________
Related:
Bloomberg for President? God No!
What is Hawkfish?
Mike Bloomberg is plowing millions of dollars into a secretive tech firm he founded months ago as he seeks the White House
What are these Jewish oligarchs like Bloomberg and Steyer afraid of with a Donald Trump presidency after 2020 that they are going to spend millions and millions of dollars to buy the presidency?
'We've never seen spending like this': Bloomberg, Steyer saturate airwaves
Bloomberg spending $15M-$20M to register half million voters
Zionist Money Already Corrupting the 2020 Elections (Bolshevik Revolution)