Ed.'s note:
Look what is happening to the media in the US. In the US where large numbers of media employees are being released from their jobs, the Chinese have been making huge inroads into controlling the US media tech market. The Chinese aren't buying up the media in the US for Americans, they are doing this to serve Chinese living and working in America. The number of Chinese expecting to visit the US is anticipated jumping from around a current 4 million to 10 million by 2021 although this may have been significantly curtailed because of the coronavirus. The
escalation of tensions
between the US and China are mounting.
US tightens rules on Chinese state media over 'propaganda' concerns
________
Source:
Anti-Empire
Cosmic Justice: Thousands of Media Workers Responsible for Pushing the Info-Demic Are Losing Their Jobs
Sometimes you reap what you sow
The Great Hysteria Pandemic
By Marc Tracy | April 11, 2020
You wanted shutdowns?? Now you have them!
The news media business was shaky before the coronavirus started spreading across the country last month. Since then, the economic downturn that put
nearly 17 million Americans
out of work has led to pay cuts, layoffs and shutdowns at many news outlets, including weeklies like Seven Days in Burlington, Vt., and Gannett, the nation's largest newspaper chain.
Finding a sizable audience has not been a problem for publishers. Hunger for news in a time of crisis has

sent droves of readers

to many publications.
But with businesses paused or closed — and no longer willing or able to pay for advertisements — a crucial part of the industry's support system has cracked.
"The traffic numbers are still way up,"
said David Chavern, the president and chief executive of the News Media Alliance, a trade association representing newspapers in the U.S. and Canada. "The digital subscriptions are hanging in there."
He added,
"The ad contraction is brutal and continuing."
Hard data on job losses is not yet available, but Jed Kolko, the chief economist at
Indeed.com
, said new listings for jobs in the media and communications sector had fallen 35 percent in the 60 days before April 3, compared with the same period last year. The decline in postings for all jobs was less drastic, at 24 percent, suggesting that the pandemic has had a greater effect on the news media industry than on other businesses, Mr. Kolko added.
The New York Times
has gauged the pandemic's effects on newspapers, magazines and digital media companies through interviews with executives, newsroom employees and union leaders across the country.
All told, an estimated 28,000 employees of news media companies in the United States have been laid off, furloughed or had their pay reduced since the arrival of the coronavirus.
Taking a Hit: Layoffs and Pay Cuts
Schneps Media
, a local news publisher that recently acquired the free newspapers amNewYork and Metro New York, has laid off or furloughed about 30 employees at its roughly 50 community publications in New York City, according to Joshua Schneps, the chief executive. The cuts affected 20 percent of its work force.
BuzzFeed was headed toward profitability this year. Not anymore, said the chief executive Jonah Peretti in a March 25 staff memo. The news and lifestyle site has cut salaries in April and May for all U.S. employees making more than $40,000. Top executives will have a reduction of 25 percent, and Mr. Peretti will forgo his salary until the crisis has passed. BuzzFeed is also seeking partners for its operations in Brazil and Germany, and will close those offices if it cannot find takers, a spokesman said.
The Denver Post
The Post laid off 13 employees, including four journalists, on April 3, according to a member of a NewsGuild bargaining committee. The paper also asked all remaining employees to take three weeks of unpaid time off from April to July. The Post, which did not reply to a request for comment, is owned by MediaNews Group, a company controlled by the hedge fund Alden Global Capital.
Euclid Media Group
The owner of weeklies in cities like Cincinnati, Detroit and San Antonio laid off roughly 50 employees and furloughed 7, about 70 to 80 percent of its staff, in mid-March. "We will do whatever we do, one day at a time and scrap our way through this," said Michael Wagner, the chief operating officer. Euclid's revenue had sunk quickly because of pandemic-related drops in advertising and the company's events business.
Gannett
Gannett, the publisher of USA Today, The Detroit Free Press and more than 250 other daily newspapers, has ordered the majority of its 24,000 employees to take five days off per month without pay in April, May and June, staff memos revealed, and executives will take a 25 percent pay cut. Paul Bascobert, the chief executive, said he would not take his salary until the crisis was over. The NewsGuild, which represents journalists at several Gannett papers, criticized the plan. "Our nation simply cannot afford to furlough or lay off journalists and other news industry employees in this time of crisis," said the union's president, Jon Schleuss.
Please go to
Anti-Empire
to read the entire article.
________
Source:
Axios
China exploits U.S. investment to conquer media
By Sara Fischer | January 9, 2018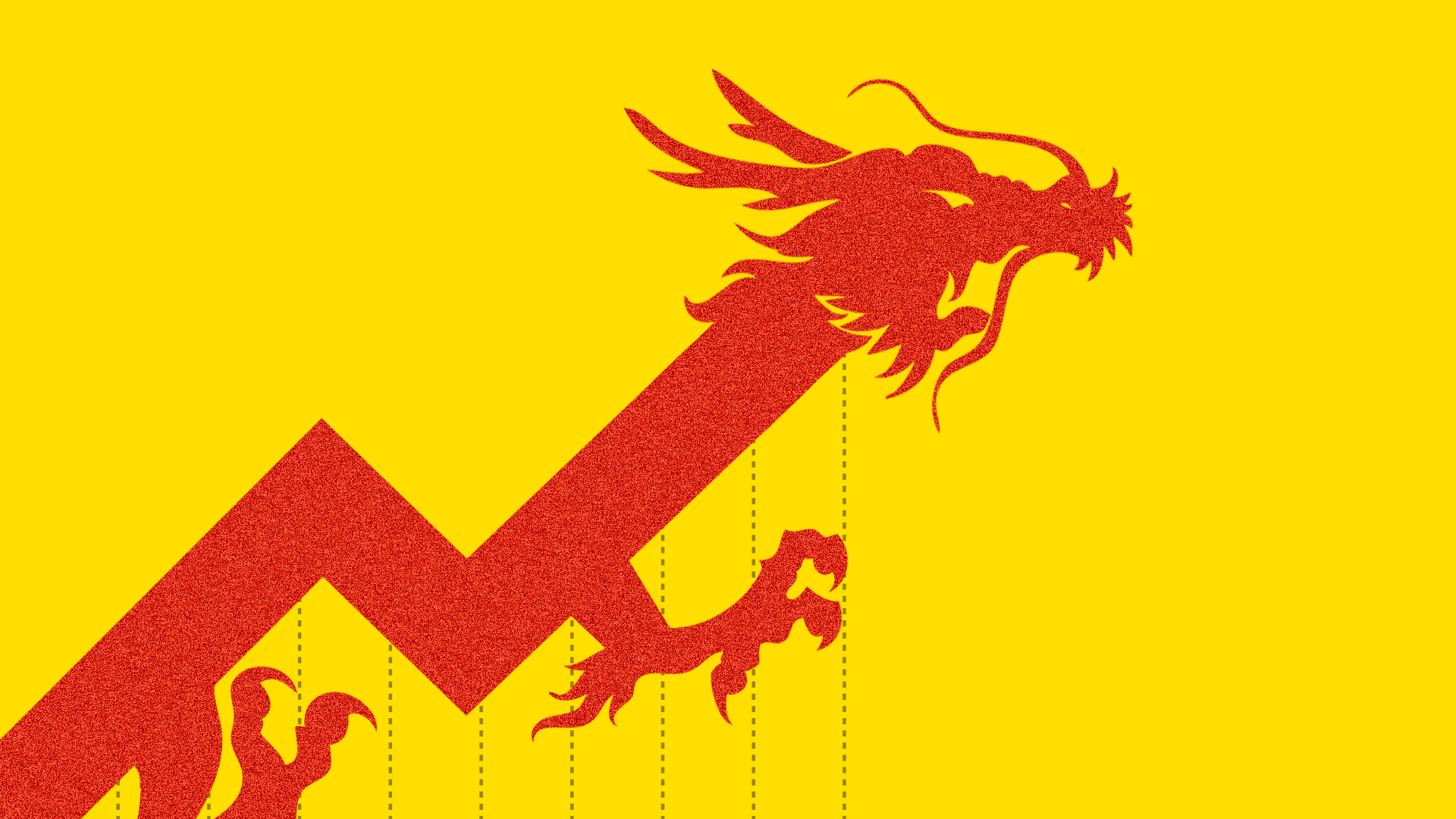 Illustration: Rebecca Zisser / Axios
Chinese internet giants like Tencent, Baidu and Alibaba are
ramping up investments
in U.S. tech and media companies. They're also building data servers and acquiring ad tech businesses in the U.S. that can help them monetize media engagement from citizens living in America, like students or tourists.
Why it matters:
There's a misconception that the Chinese push into the Western media tech market is to target new American users or to compete directly with U.S. tech companies. In reality, they're looking to expand their Chinese user base abroad and make money from Chinese expats who would rather use their own social, messaging, and commerce apps in the U.S.
There's a lot of ad revenue to be gained
by targeting Chinese citizens using Chinese apps in the U.S., which is by far the largest and most mature digital advertising market in the world. Chinese tech companies can sell much more expensive ads to their audiences in the U.S. than they can in China.
• Size of digital ad market in US: $83 billion

• Size of digital ad market in China: $50 billion
Humphrey Ho, managing partner at Hylink, China's largest independent digital advertising agency (and the only one that's not state-run), says his firm estimates that the number of Chinese citizens traveling to the U.S. will jump from four million unique visitors to 10 million by 2021.
Investing in the U.S. ad tech landscape
is a major priority for the Chinese internet companies, which tend to lag behind the U.S. in their ad technology. "You can expect a lot more of these investments to be made in the near future now that the ad tech landscape has consolidated in the U.S.," says Curt Moldenhauer, China Inbound Deals Leader at PwC.
Please go to
Axios
to read the entire article.
________