Ed.'s note:
If Russian Military Intelligence has concluded "the world has been deceived over coronavirus," than consider for a moment the significance of Johnson & Johnson being awarded by the United States Corporation a $450 million contract for a coronavirus vaccine. In addition to this almost half a billion dollars provided to Johnson & Johnson, the Biomedical Advanced Research and Development Authority (BARDA) is also working with Johnson & Johnson to fund $1 billion worth of coronavirus vaccine research development. Create the virus/disease; create the vaccine. Up until now there are yet to be vaccines or antiviral drugs to prevent or treat human coronavirus infections. While you have been distracted with the coronavirus global operation, be sure to keep track of what the putchists have been doing (confiscating power) in the shadows.
Putchists in the Shadow of the Coronavirus
Coronavirus – No Vaccine Is Needed To Cure It
COVID-19 – The Fight for a Cure: One Gigantic Western Pharma Rip-Off
Johnson & Johnson and BARDA are working closely with the Rega Institute for Medical Research in Belgium. Janssen Pharmaceutica is a pharmaceutical company headquartered in Beerse, Belgium working with the Rega Institute and owned by Johnson & Johnson. The Bill and Melinda Gates Foundation has paid for 15,000 medicinal molecules to be shipped to the Rega Institute in Belgium to be tested as a potential cure to the coronavirus. Understand that the global pharmaceuticals market was
worth $934.8 billion in 2017
and will reach $1170 billion in 2021. This market is growing at 5.8% annually. One of the driving technological forces behind this growth will be nanoparticles as adjuvants (a substance that potentiates and/or modulates the immune responses to an antigen to improve them) loaded into vaccines. The race is on...
Johnson & Johnson partners with BARDA to fund $1 billion in COVID-19 vaccine research
The race for a COVID-19 vaccine
________
Source:
Fort Russ
COVID-19: 'It May Turn Out That The World Has Been Deceived' Hints Russian Military Intelligence Agent By Ekaterina Sazhneva for EAD
By Guest Author | March 30, 2020
By Ekaterina Sazhneva
03/29/2020 – 10:29am – Ekaterina Sazhneva interviews renowned expert Alexander Evsin
Against the backdrop of the panic "We are all going to die!", Terrifying revelations of doctors and patients, quarantined states and apocalyptic news from Italy, I want to hear the voice of common sense.
Alexander Evsin (
pictured below
) – head of the situation center, deputy head of the data center (Center for Traffic Management of the Moscow Government). At the moment, the shift on duty is involved in large-scale anti-epidemiological measures in the city – in particular, it provides traffic management in the area of ​​the construction of a new infectious diseases hospital.
Alexander Evsin himself is a specialist in assessing the degree of threats of various kinds, including large-scale epidemics. He is an analyst, and his posts on the Internet are interesting primarily because they are calm and logical.
– You are criticized for writing about the epidemic without a hitch and knowledgeably, but you are not a medic.
– I have worked in military intelligence for 17 years, where I have always been serious about global threats. By education – engineer-mathematician. I have been working professionally for 25 years in the field of information processing and its evaluation. I have vast practical experience in researching data on the widest range of applied areas. This always includes immersion in the subject area, study of the issue and consultation with specialists.
Of course, I studied the existing problem to the extent sufficient for risk assessment. So you can consider my personal opinion regarding COVID-19 as the look of a specialist in probabilistic-statistical methods of analysis.
– And what does the analysis of statistics say?
– In order to analyze the development of the process according to statistical characteristics, it is necessary to have data with a clear collection methodology, a methodology for registering primary data. What do we have in the case of the COVID-19 epidemic?
The most unreliable characteristic, as I see it, is the number of infected people. Because everywhere they use different counting systems. Some purposefully examine all patients with signs of acute respiratory viral infections, others look only at the most severe, still others look at the dead, fourth look at risk groups, and fifth look at small groups of random people. And nowhere do they examine all citizens in a row. Plus, in many countries or regions they simply did not test for COVID-19 due to the lack of tests.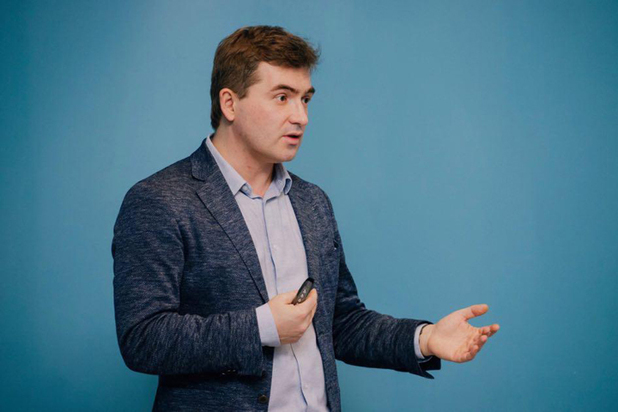 "But a much more accurate characteristic is the number of deaths of patients with coronavirus?"
– There are also possible options that significantly change the picture in local clusters, because in the group of deaths from coronavirus, the dead with coronavirus are introduced in some places.
Let me cite the example of the death of Francisco Garcia: a Spanish football coach died of coronavirus at 21. Such newspaper headlines came out all over the world. However, it soon became clear that the unhappy young man, having been in the hospital with symptoms of acute respiratory viral infections and pneumonia, was sick with leukemia, which he did not even know about. Leukemia, among other things, causes extreme vulnerability to any kind of infection. But he added to the statistics of the victims of the coronavirus.
Also, at first in Moscow, a patient suffering from many chronic diseases was recorded as a victim of coronavirus. And she died from a detached blood clot. Then our doctors sorted it out and, as far as I know, stopped considering coronavirus the cause of her death.
In other countries, it seems that any deceased replenishes the statistics of victims of the epidemic simply by the fact of the presence of a coronavirus in his body. Regardless of health effects. It is obvious that the Russian approach is more correct!
What else can be said about statistics? The data stream is of poor quality, dramatically clogged, so at the moment it cannot be the basis for any reliable modeling; it is impossible to trace how events will develop further.
The situation is aggravated by the fact that people do not understand the difference between mortality from infection in a population and mortality of the infection itself. Identify the speed of detection of virus infected and the real dynamics of the process.
Even WHO has already written that the real mortality from infection is lower than that detected at the moment. And pure mathematics says the same thing.
If the dead are detected reliably enough, the number of infected people is very unreliable. The latter, of course, much more!
– Like this?!
"Just don't faint." In the vast majority, the infection proceeds in a mild form, and sometimes asymptomatically. Maybe you and I already got sick and recovered, they just didn't do the tests. What does this mean? That the mortality rate is significantly overstated.
This is not virology, but mathematics. If in the expression M = (N dead / N infected) * 100 N infected are understated, the final M will be unambiguously exaggerated!
– Then how to understand the degree of danger?
– The degree of danger of coronavirus from the point of view of statistics can be determined only in comparison with the "normal" mortality rate of past years. Alas, we cannot trust this year's statistics due to their defiantly poor quality.
Let us try to compare two other comparable and quite reliable characteristics – the level of overall mortality from diseases over the past years and this year. If a surge this year is clearly visible, then we can say that this is a new threat of extreme degree.
While such a surge is not visible. Moreover, on a global scale throughout the world and for the whole year it will not be noticeable, since more than 57 million die every year, and since December 2019 only 16 thousand victims of coronavirus have been registered. This is 0.03% of the total number of deaths. Therefore, more local and detailed samples should be studied.
However, we have almost online alerts for coronavirus victims, but we don't have the same information about the total number of deaths in total. Internet mortality data is an approximation and not primary data. Approximation of the data, of course, will not be able to show a new cause of mortality, which occupies only 0.03% of the total.
Please go to
Fort Russ
to read the entire article.
________
Ed.'s note:
We would like to see the test results of these alleged victims of coronavirus (COVID-19). Beth Israel Deaconess Medical Center consistently ranks in the "top three recipients of biomedical research funding from the National Institutes of Health (NIH)." The only beneficiaries of science are governments, in so far as you want to use the term government because whatever folks think about government it has all been privatized. The NIH is a corporation. Beth Israel Deaconess Medical Center is a teaching hospital of Harvard Medical School. NIH with a massive budget of around $39 billion has everything to loose if it doesn't promote coronavirus and vaccines as a business model. Anthony Fauci who heads up President Trump's White House Coronavirus Task Force, is a physician at the National Institutes of Health. It is an astonishingly well lubricated corporate piece of Babylonian commercial pharmaceutical machinery here where you have allegedly 150 employees of Beth Israel Lahey Health which is part of Beth Israel Deaconess Medical Center,
working in collaboration
with the pharmaceutical firm Johnson & Johnson winning a $450 million contract with the Unites States Corporation for a coronavirus vaccine.
More than 150 Beth Israel Lahey Health employees test positive for coronavirus
Johnson & Johnson Announces Collaboration with the Beth Israel Deaconess Medical Center to Accelerate COVID-19 Vaccine Development
What happens if you don't agree with what is going on with the official coronavirus government policies and decide to research and investigate what is going on? Or if you are suspected of having coronavirus.
COVID-19: DOJ Seeks to Exploit Emergency to Detain People Indefinitely
________
Source:
Forbes
The U.S. Just Signed A $450 Million Coronavirus Vaccine Contract With Johnson & Johnson
By Thomas Brewster | March 30, 2020
Researcher Xinhua Yan works in the lab at Moderna in Cambridge, Maryland, on February 28, 2020. ... [+] BOSTON GLOBE VIA GETTY IMAGES
The Trump administration is spending nearly half a billion dollars on one company in the race to find a coronavirus vaccine.
That's according to a $456 million order with Johnson & Johnson's Pharmaceuticals arm Janssen, which specified a "new vaccine asset for 2019 Novel Coronavirus (COVID-19)," Forbes found. It's the largest reported amount spent on a vaccine project to date, even though the pharma giant hasn't yet started any clinical trials as other firms have.
The deal was signed with the Health and Human Services Office of the Assistant Secretary for Preparedness and Response (ASPR) on March 27, 2020. It followed another order, made as part of the same contract with Janssen, for $150 million on March 20, 2020, for a "new antiviral" for COVID-19.
A spokesperson from Johnson & Johnson didn't provide any more details on the specific order, but confirmed the $456 million award related to a collaboration with ASPR's Biomedical Advanced Research and Development Authority (BARDA), as
announced in February
. That work was built on previous contracts for developing countermeasures for other influenzas. The value of the coronavirus-specific work hadn't previously been revealed and is the largest known contract for a coronavirus vaccine to date.
Read More:
Johnson & Johnson Is Already Ramping Up Production On Its $1 Billion Coronavirus Vaccine
It forms part of a deal between the U.S. government and Johnson & Johnson to co-invest $1 billion into vaccine research, development and clinical testing. The company says it now expects human clinical studies for its vaccine candidate to go ahead, at the latest, by September 2020. It anticipates the first batches of vaccine to be available for emergency use in early 2021.
Earlier this month, Johnson & Johnson also announced a collaboration with the Beth Israel Deaconess Medical Center in developing potential preventive vaccine candidates for COVID-19. The company is looking to use the same technologies it used for developing vaccine candidates for Ebola, Zika and HIV. At the time, the firm announced it hoped to identify a vaccine candidate by the end of the month for clinical trials. A spokesperson confirmed Johnson & Johnson still hoped to announce progress on that before the end of the week.
Elsewhere, BARDA has announced it's working with another pharma company, Sanofi Pasteur, on a different kind of vaccine. As described by BARDA, Sanofi will create an exact genetic match to proteins of the virus. "The protein's DNA will be combined with DNA from a virus harmless to humans and used to rapidly produce large quantities of antigen, which stimulate the immune system to protect against the virus."
Vaccine trials already happening
Despite those contracts, neither Johnson & Johnson nor Sanofi have actually tested any potential vaccine.
Others have progressed further. In mid-March, the first phase of a
clinical trial evaluating an investigational vaccine
kicked off at Kaiser Permanente Washington Health Research Institute in Seattle, Washington. It was developed by scientists at the National Institute of Allergy and Infectious Diseases (NIAID) with Massachusetts-based biotech company Moderna.
Please go to
Forbes
to read the entire article.
________
Related:
Johnson & Johnson Unveils New Vaccines Launch Facility to Support Global Rollout of Novel Vaccines
Corona: creating the illusion of a pandemic through diagnostic tests