A Request by United States Marine Field McConnell
for
Images Leading To A Proof by Contradiction Of Assertions Below
Plum

City Online - (

AbelDanger.net

)
October 8, 2015
1.
AD
ASSERTS THAT
SERCO
– FORMERLY RCA GB 1929 – IS OPERATING A NUCLEAR BLACKMAIL CAPABILITY AT GOOSE BAY which allows shareholders to hack the ballistic missile early warning system and extort concessions from the president of the United States.
2.
AD
ASSERTS THAT
SERCO
8(A) PROTÉGÉES USED THE U.S. DEFENSE RED SWITCH NETWORK TO SET UP DEATH POOLS WHERE PRESIDENT GEORGE H. W. BUSH'S blackmailers bet on the time of deaths of victims of the so-called 'Video Game War' using images from cameras on board U.S. bombers during Operation Desert Storm (17 January 1991 – 28 February 1991).
3.
AD
ASSERTS THAT
SERCO
8(A) AGENTS AT CAMP PENDLETON USED USMC CLOCKS AND
RED
-SWITCH AUTHORITY TO SPOT FIX (TIME STAMP) THE DEATH OF COLONEL JAMES SABOW on January 22, 1991 after the Acting Chief of Staff of Marine Corps Air Operations for the Western United States had threatened to expose
Serco
's nuclear-blackmail and long-range death-betting operations out of Goose Bay.
United States Marine Field McConnell (
http://www.abeldanger.net/2010/01/field-mcconnell-bio.html
) is writing an e-book "
Shaking Hands With the Devil's Clocks
" and invites readers to e-mail him images (examples below) for a proof by contradiction of the three assertions above.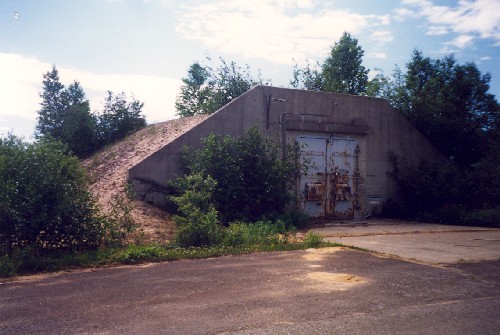 White's Club Assassins WWII
Randolph Churchill, a White's Club assassin and former member of the SAS/Long Range Desert Group where certain reconnaissance images were supplied by Elliott Roosevelt!
Run by

Serco

since 1988 after a name change from RCA GB 1929. Digital Fires Instructor

Serco

- Camp Pendleton, CA Uses information derived from all military disciplines (e.g., aviation, ground combat, command and control, combat service support, intelligence, and opposing forces) to determine changes in enemy capabilities, vulnerabilities, and probable courses of action.
Run by

Serco

for bookmaker Ladbroke's and the White's Club death betting pools since 1953




The Mayfair Set episode 1- Who Pays Wins

"Monday, February 17, 2014 How the USMC Murdered Colonel James Sabow Both knowledge and crack kill, a fact which Colonel James Sabow discovered when he was murdered by Colonel Joseph Underwood on January 22, 1991 in order to silence him about Marine Corps crimes involving the running of drugs and arms between El Toro Air Station and points south of the border, a vast operation encompassing the southern belt of the United States, including the famed Mena Airport operation involving Bill Clinton and George Bush.
Sabow had been named Acting Chief of Staff of Marine Corps Air Operations for the Western United States 8 days earlier, but failed to cooperate with the USMC's effort to cover up the drug running, which required that he take the fall for some trumped up charges about transporting some stereo equipment for his son on government planes, giving him a less than honorable discharge.
Sabow had discovered much illegal activity occurring at El Toro, which caused generals J K Davis, Assistant Commandant of the Marine Corps, and Hollis Davison, Inspector General of the Marine Corps, consternation – not that there was illegal activity, but that someone with Sabow's integrity had discovered the weapons and drugs running.
Davis was one of the primary perpetrators of the drug and arms ring, and was a past sponsor of Sabow. However, that did not stop him from pressuring Sabow from resigning, nor fabricating charges against him when that tactic failed. Heavily involved in the crime ring was Sabow's next door neighbor Colonel Underwood, who according to David Hoffman's account, was more powerful than General Tom Adams, commander of El Toro due to his many political and intelligence connections.
When Sabow was confronted with the allegations, he informed Davis and Underwood that he would fight the charges at court martial. Because of the incendiary potential of such a trial, Davis, Davison, and, Adams planned to murder Sabow to guarantee his silence. Colonel Wayne Rich, who was also an assistant US Attorney General for training, was brought into the cover-up of the murder. In the Justice Department, his job had been to cover-up the Inslaw and Iran-Contra scandals. Clearly El Toro was a node in that crime web.
On the morning of January 22, 1991, a Counter Intelligence Terrorism team of 4 individuals, operating out of Camp Pendleton, was dropped off behind the Sabow and Underwood residence at about 8:05 AM. Given what we know about Colonel George Griggs, it is most reasonable to suspect that he was part of this operation, if not actually on the ground. The team most likely entered Underwood's backyard where they awaited their victim with Underwood.
Sabow received a call precisely at 8:30 AM which his brother David believes caused him to go to his backyard where he "happened" to meet Underwood. Whether Underwood or the assassins delivered the fatal blow to his head is not entirely clear, but he was most emphatically present when his neighbor and colleague was murdered. A shotgun which Underwood had stolen from Sabow was rushed in by the assassins, one of whom shoved the barrel into the dying Sabow's mouth and fired. Sabow's wife Sally returned home, where she met LTC Gary Albin who was waiting to return some flight manuals to Sabow. She shortly thereafter discovered her husband dead, running frantically to the Underwoods where the colonel feigned shock. When investigators arrived, the 3 remaining assassins took control of the investigation by ordering all of parties off the property, including the Provost Martial, and the Naval Criminal Investigation Services (NCIS) lead, Cheryl Baldwin. The assassins then sanitized the crime scene after which they let investigators back in. This information was provided by an NCIS agent who had witnessed the events following the murder.
Were it not for the dogged investigations of Sabow's brother David, a neurosurgeon, we would not have the meticulously researched and documented story written by David Hoffman describing the crime and its cover-up, and upon which much of this narrative is based.
With the crime scene highly compromised, an honest investigation was practically impossible. But the obstruction of justice continued throughout the NCIS, El Toro Air Station, Pentagon, and Orange County. Dr Sabow discovered forged documents, falsified testimony, witness intimidation, and numerous incriminating comments made by the murderers – the Marine colonels and generals who planned and ordered the assassination.
One of the more incriminating pieces of evidence is a transmission from the El Toro Air Station to headquarters in Washington, DC with a

time stamp of 23:45 hours on January 21, 1991

reporting that Sabow had committed suicide – over 8 hours before he was murdered.
Although the Marine Office of Inspector General produced a report which whitewashed the crime, subsequent research revealed that General Adams was commander of the Yuma, AZ Marine Corps Air Station in the mid 1980s when several duffel bags of cocaine were accidentally dropped on one of the MCAS's air station. Thus it seems that cocaine followed Anderson wherever he went.
Research reported by Hoffman shows that the El Toro operation was just the tip of the iceberg of a much larger operation involving some well known names such as George Bush, Jeb Bush, Ted Shackley, Rob Owens, and General Davis. Bush Sr and Shackley had deep CIA ties going back to their participation in the murder of President Kennedy. Sabow was not the only victim of the Marine purge. Sergeant Tom Wade and Colonel Jerry Agenbroad were also murdered for knowing too much. Many others were murdered or had their careers destroyed by trumped up charges filed by the Judge Advocate General's office.
At all points and in all public agencies, investigations and trials were thwarted and justice denied. Judge Alice Marie Stotler, a federal judge appointed during the Reagan years, summarily dismissed the civil case brought by David when General Adams, one of the murderers, was called to the witness stand. The moral of the story is that the United States Marine Corps is a vast criminal enterprise full of drug running, murder, and violators of federal and state laws. If you know too much, you will be murdered or ruined by those you thought were on your side.
Reference Semper Fidelis, by David Hoffman -- The Story of Colonel James E. Sabow: msg#00242 culture.discuss.cia-drugs Subject: Semper Fidelis, by David Hoffman -- The Story of Colonel James E. Sabow, accessed February 16, 2014 at http://forum.prisonplanet.com/index.php?topic=67862.0 Copyright 2014 Tony Bonn. All rights reserved."
"The Gulf War (2 August 1990 – 28 February 1991), codenamed Operation Desert Shield (2 August 1990 – 17 January 1991) for operations leading to the buildup of troops and defense of Saudi Arabia and Operation Desert Storm (17 January 1991 – 28 February 1991) in its combat phase, was a war waged by coalition forces from 34 nations led by the United States against Iraq in response to Iraq's invasion and annexation of Kuwait.
The war is also known under other names, such as the Persian Gulf War, First Gulf War, Gulf War I, Kuwait War, First Iraq War, or Iraq War[15][16][17][a] before the term "Iraq War" became identified instead with the 2003 Iraq War (also referred to in the U.S. as "Operation Iraqi Freedom").[18] The Iraqi Army's occupation of Kuwait that began 2 August 1990 was met with international condemnation, and brought immediate economic sanctions against Iraq by members of the U.N. Security Council. U.S. President George H. W. Bush deployed U.S. forces into Saudi Arabia and urged other countries to send their own forces to the scene. An array of nations joined the Coalition, the largest military alliance since World War II. The great majority of the Coalition's military forces were from the U.S., with Saudi Arabia, the United Kingdom and Egypt as leading contributors, in that order. Saudi Arabia paid around US$36 billion of the US$60 billion cost.[19]
The war was marked by the introduction of live news broadcasts from the front lines of the battle, principally by the U.S. network CNN.[20][21][22] The war has also earned the nickname Video Game War after the daily broadcast of images from cameras on board U.S. bombers during Operation Desert Storm.[23][24]
The initial conflict to expel Iraqi troops from Kuwait began with an aerial and naval bombardment on 17 January 1991, continuing for five weeks. This was followed by a ground assault on 24 February. This was a decisive victory for the Coalition forces, who drove the Iraqi military from Kuwait and advanced into Iraqi territory. The Coalition ceased its advance and declared a cease-fire 100 hours after the ground campaign started. Aerial and ground combat was confined to Iraq, Kuwait, and areas on Saudi Arabia's border. Iraq launched Scud missiles against Coalition military targets in Saudi Arabia and against Israel." "Roosevelt received a captain's commission in the United States Army Air Corps on 23 September 1940, his 30th birthday. His appointment in the middle of the 1940 election campaign caused a furious political row, although General Henry H. Arnold, the Chief of the Air Corps, asserted that there was no pressure or nepotism involved. After brief service at Wright Field, Ohio, Elliott took an intelligence course and served with the 21st Reconnaissance Squadron at the new U.S. facility in Gander, Newfoundland.
In the summer of 1941, Roosevelt searched for and located air base sites in Labrador, Baffin Island, and Greenland, and reported on conditions in Iceland and along the rest of the embryonic North Atlantic ferry route. During this time, he coordinated closely with FDR, Prime Minister Winston Churchill, and General Arnold. Elliott Roosevelt was the first to interest Churchill in American bases in Africa (first, Bathurst in the Gambia, now Banjul), a step for which his father was not yet ready.[citation needed] He served as a procurement specialist, navigator, and intelligence and reconnaissance officer and rose to brigadier general by January 1945. Despite having poor eyesight and being classified 4-F (unfit), he also became a pilot and reportedly flew 89 combat missions by the time of his inactivation from the United States Army Air Forces (USAAF) in August 1945.[4]
While Elliott operated from Gander in August 1941, FDR detached him and brother Franklin Jr. to attend the Argentia (Atlantic Charter) summit between Churchill and FDR. In January 1943, Roosevelt accompanied FDR as a military attaché to the Casablanca meeting and the subsequent Cairo and Tehran Conferences in November–December 1943. At a dinner during the Tehran Conference, Joseph Stalin proposed to round up and shoot some fifty thousand officers and technicians after the war, to permanently incapacitate Germany.[5] Elliott spoke in favor of the proposal[5] which earned him Stalin's cheers and the vocal and lasting hostility of Churchill[6] who said "I would rather be taken out into the garden here and now and be shot myself".[5]
Following a navigator/bombardier course in the fall of 1941 and a brief stint on antisubmarine patrol duty with the 6th Reconnaissance Squadron at Muroc AAB, Elliott received a top-secret assignment to carry out clandestine reconnaissance flights over the Sahara, with emphasis on French West Africa, with which the United States was not at war. Having been successful with this (Project Rusty), he was given command of the new 3d Reconnaissance Group at Colorado Springs. From Gibraltar and then Oran, Algeria, he led this unit in Operation Torch, the invasion of Northwest Africa in early November 1942. Elliott (with a pilot) flew the first U.S. reconnaissance missions over the theater in a borrowed RAF de Havilland Mosquito. This led to a long campaign for the U.S. adoption of this British aircraft, as Elliott held the American counterparts (modified Boeing B-17Cs and early Lockheed P-38s) to be inadequate and unlikely to survive in contested airspace."
Roosevelt stated that he flew 89 combat missions and 470 combat hours prior to being called back for his father's funeral in April 1945 (he did not return to active theaters). These numbers are disputed.[11] His decorations included the Distinguished Flying Cross.[12] He also received the Order of the British Empire, the Croix de Guerreand Legion d'Honneur, the Moroccan Order of Ouissam Alaouite, and the U.S. Legion of Merit. He ended the war holding the Air Medal with reportedly eleven clusters.[13] As a chase pilot for the Operation Aphrodite flights in 1944, Elliott said he witnessed the death of Joseph P. Kennedy, Jr. over Blythburgh, England. (There is no evidence in Aphrodite files that Elliott participated in this project, nor did he fly as chase pilot and witness the death of Joseph P. Kennedy. reference: 519.428-1 Aphrodite. Reel No. A5687, Air Force Historical Research Agency, Maxwell AFB, Alabama) [14]" "I wrote about the US-run Goose Bay Air Base in August of 2012 when I first posted this blog post, but since then I've learned a few things and this post deserves a refresh. I'm quite enamoured with the Goose Bay Weapons Storage Facility because it is one of only seven partially-admitted-to sites outside of the United States engineered to store and maintain offensive nuclear weapons, making it quite rare, and the only one in Canada. Ten reinforced concrete buildings were built between 1953-1954 by the United States at their base in Goose Bay for the purpose of forward-deploying and storing nuclear weapons (referred to, at the time, as "special weapons") in preparation for bombing the Soviet Union, either in retaliation, or as a first strike. The interceptors stationed there would also be outfitted with defensive nuclear weapons; the nuclear Falcon air-to-air nuclear missiles. The air-to-air missile storage facility, built in 1958, was right beside the original triangular shaped Weapons Storage Area. The bombers of the time had a limited range, and needed mid-air refueling to reach the Soviet Union. Limited numbers of bombers were stationed at Goose on a temporary, but routine basis, on what was called "Reflex" duty. Goose Air Base was considered primarily and publicly as a hub for mid-air refueling tankers.
It is my understanding that the first nuclear weapons were stored in makeshift temporary storage in the forest near Goose Bay between September 1950 - November 1950, where the USAF forward-deployed Mk4 nuclear bombs temporarily. I believe that area was not the same as the Weapons Storage Area I'm referencing here, it was likely stationed to the Northwest of Goose Bay runways, West of the hospital and graveyard.
Documentation isn't clear which storage facility was built when; a storage facility was given the approval to be built in 1951, but had already been started by the USAF in 1950. That storage facility isn't the same as the Pease Street "bunkers" since they were not built until 1953-1954. What also isn't clear is when nuclear bombs were stored or refurbished at the facilities in Goose Bay. The interceptor squadron based out of Goose AB was outfitted to fly with the Falcon AIM-26A nuclear air to air missile between 1966-1967. Those would have been stored in the 1958-constructed munitions storage magazines. From my understanding of the air-to-air nuclear Falcon, the Falcon was not of a design that would need to have the core of the nuclear device cleaned or refurbished in any way. It was a "sealed pit". Still, the electronics of the missile would need to be checked occasionally to ensure operational readiness, which explains the workshop located to the north of the storage magazines." "[8(a) Company] Femme Comp Inc…. Our Company For more than three decades, FCI has provided the highest quality Systems Engineering and Technical Assistance (SETA) solutions and Advisory and Assistance Services (A&AS) to the Department of Defense. We are: • Customer focused. • Core competent in Engineering Services, Information Technology, Enterprise Architecture, C4IT Strategy Planning and Implementation, Space, C4ISR, Operational, and Program Management Support. • Ranked 27th on the list of 100 largest and most successful woman-owned federal contractor businesses by Federal Times in 2010. • Headquartered in Chantilly, Virginia with office in Hanover, Maryland (Fort Meade). Our Mission Our sole mission is to provide the most innovative and highest quality services and solutions to our clients ensuring their success. Our Staff FCI has assembled a highly skilled, established team of engineers, strategists, and technologists that combine targeted education and experience with military and commercial information technology and communications systems to provide exceptional services to our customers. More than 90% of our staff members have technical degrees; more than 45% hold a Masters or PhD. We have assembled a core cadre of outstanding strategists, technologists, and engineers along with the innovative business processes necessary to effectively support the network-centric requirements of 21st century defense missions. Our Pledges • We will meet and consistently exceed your goals. • We will act ethically in everything to earn your trust continually. • We will continue to provide you with a wide spectrum of high-quality, high-value engineering services. • We will seek out and employ skilled professionals to continue to strengthen and enhance our extraordinary team. • We will continue to build our reputation as your provider of choice for high quality engineering and programming"


"RAF Fylingdales is a Royal Air Force station on Snod Hill in the North York Moors, England. Its motto is "Vigilamus" (translates to "We are watching"). It is a radar base and is also part of the Ballistic Missile Early Warning System (BMEWS). As part of intelligence-sharing arrangements between the United States and United Kingdom (see, for example, the UKUSA Agreement), data collected at RAF Fylingdales are shared between the two countries. Its primary purpose is to give the British and US governments warning of an impending ballistic missile attack (part of the so-called four minute warning during the Cold War). A secondary role is the detection and tracking of orbiting objects. …
While the radar station remains a British asset operated and commanded by the Royal Air Force, it also forms one of three stations in the United States BMEWS network (the United States also funds the cost of the radar units). The other two stations in the network are Thule Air Base, Greenland and Clear Air Force Station, Alaska. The data grab obtained by Fylingdales is shared fully and freely with the United States, where it feeds into the US-Canadian North American Aerospace Defense Command at Peterson Air Force Base in Colorado Springs. To this end a United States Air Force liaison officer is stationed at the base. "The station was built by the Radio Corporation of America (RCA) in 1962, and was maintained by RCA (Great Britain), now Serco Group plc. RAF Fylingdales consisted of three 40-metre-diameter 'golfballs' or geodesic domes (radomes) containing mechanically steered radar. It became a local tourist attraction as a result. Coach tours to the nearby coastal town of Whitby drove past the site, at which point drivers would typically switch the radio on and allow passengers to listen to the interference caused by the radars Between 1989 and 1992, Raytheon, the US defence contractor, completed a contract that saw the domes replaced by the current tetrahedron ('pyramid') structure, housing the Active Electronically Scanned Arrays or AESA (phased array) radar."
"Since then, the 'White's Club S**t' has entered club slang to mean the worst sort of nasty, selfish, pompous show-off.
Still, in its 300-year history, the club has played host to some illustrious members and a glittering array of politicians.
Among its old members are the Duke of Wellington, the Regency dandy Beau Brummell, George IV, William IV, Edward VII and Winston Churchill's son, Randolph. Prince Charles is a member and held his Bollinger champagne-fuelled stag night at the club before his wedding to Lady Diana Spencer.
Prince William is said to be a member.
The club has also attracted its fair share of rogues.
White's was implicated in the great 'Cambridge Spies' scandal. Some have claimed that the recruitment and subsequent movements of Guy Burgess, Donald Duart Maclean, Kim Philby and Anthony Blunt were orchestrated from the club's bar.
Meanwhile, in his novels Evelyn Waugh used the club as the model for 'Bellamy's,' the home of 'grandee and card sharper, duellist and statesman.'
Certainly, gambling has always been part of the fabric of White's. In William Hogarth's 1733 series of cautionary paintings – The Rake's Progress – the rake is driven mad by losing his fortune at the gaming tables of White's."
"Randolph Churchill served with the 4th Queen's Own Hussars, and was attached for a time to the newly formed Special Air Service (SAS), joining their CO, David Stirling, on a number of missions behind enemy lines in the Libyan Desert. He also went on a military and diplomatic mission to Yugoslavia in 1944, part of the British support for the Partisans during that civil war. He and Evelyn Waugh arrived on the island of Vis on 10 July, where they met Tito, who had barely managed to evade the Germans after their "Operation Knight's Leap" (Rosselsprung) airdrop outside Tito's Drvar headquarters." "Defence

Serco

supports the armed forces of a number of countries around the world, including the United Kingdom, United States and Australia, working across land, sea, air, nuclear and space environments. Our mission is to deliver affordable defence capability and support to the armed forces. We work in partnership with our customers in government and the private sector to address the cost of defence, both financial and social, delivering affordable change and assured operational support services.
Click here to view a summary of Serco's defence solutions
In the UK and Europe:


Serco

manages the UK Atomic Weapons Establishment (AWE) as part of a consortium with Lockheed Martin and Jacobs. AWE is one of the most advanced research, design and production facilities in the world, developing the sophisticated materials, quantum physics and computer modelling vital to the safe and effective maintenance of the UK's nuclear deterrent. AWE experts also play a leading role in nuclear non-proliferation and international nuclear security.
We enable the Royal Navy to move in and out of port at HM Naval Bases Faslane, Portsmouth and Devonport for operational deployment and training exercises. Managing a fleet of over 100 vessels, we operate tugs and pilot boats, provide stores, liquid and munitions transportation and provide passenger transfer services to and from ships for officers and crew.
We provide facilities and information systems support to the MoD's Defence Science and Technology Laboratory (Dstl), the UK government's leading defence research establishment, including a £400m programme to rationalise the Dstl estate. We also provide facilities management services to the Defence Estates in support of the UK military presence in Gibraltar.


Serco

provides extensive engineering and maintenance support to UK military aviation, including to the Fleet Air Arm and Royal Air Force, working on over 16 military aircraft types, in addition to the logistical support services at RAF bases across the country, including Brize Norton, Lyneham and High Wycombe, the Headquarters of Air Command.
Our space and security specialists provide spacecraft operation and in-theatre support to the Skynet 5 secure military satellite communications network; we maintain the UK's anti-ballistic missile warning system at RAF Fylingdales and support the UK Air Surveillance and Control System (ASACS);

Serco

also supports the intelligence mission of the MoD and US Department of Defence at RAF Menwith Hill.


Serco

enables the training of national security personnel through its services at the Defence Academy of the United Kingdom, the MoD's world class institute responsible for educating the military leaders of tomorrow; we train all of the RAF's helicopter pilots at the advanced training facility at RAF Benson; and we manage the Cabinet Office's Emergency Planning College, the government's training centre for crisis management and emergency planning.
In the UK, we also developed an approach that combines the introduction of windfarm friendly radar technology at RRH Trimingham, Staxton Wold and Brizlee Wood that has enabled >5GW windfarm development projects, which are equally important to the Department of Energy and Climate Change to meet its commitments to reduce greenhouse gas emissions and the Ministry of Defence" "8(a) Business Development Program[edit]
The 8(a) Business Development Program assists in the development of small businesses owned and operated by individuals who are socially and economically disadvantaged, such as women and minorities. The following ethnic groups are classified as eligible: Black Americans; Hispanic Americans; Native Americans (American Indians, Eskimos, Aleuts, or Native Hawaiians); Asian Pacific Americans (persons with origins from Burma, Thailand, Malaysia, Indonesia, Singapore, Brunei, Japan, China (including Hong Kong), Taiwan, Laos, Cambodia (Kampuchea), Vietnam, Korea, The Philippines, U.S. Trust Territory of the Pacific Islands (Republic of Palau), Republic of the Marshall Islands, Federated States of Micronesia, the Commonwealth of the Northern Mariana Islands, Guam, Samoa, Macao, Fiji, Tonga, Kiribati, Tuvalu, or Nauru); Subcontinent Asian Americans (persons with origins from India, Pakistan, Bangladesh, Sri Lanka, Bhutan, the Maldives Islands or Nepal). In 2011, the SBA, along with the FBI and the IRS, uncovered a massive scheme to defraud this program. Civilian employees of the U.S. Army Corps of Engineers, working in concert with an employee of Alaska Native Corporation Eyak Technology LLC allegedly submitted fraudulent bills to the program, totaling over 20 million dollars, and kept the money for their own use.[26] It also alleged that the group planned to steer a further 780 million dollars towards their favored contractor.[27]"


Yours sincerely,

Field McConnell, United States Naval Academy, 1971; Forensic Economist; 30 year airline and 22 year military pilot; 23,000 hours of safety; Tel: 715 307 8222

David Hawkins Tel: 604 542-0891 Forensic Economist; former leader of oil-well blow-out teams; now sponsors Grand Juries in CSI Crime and Safety Investigation