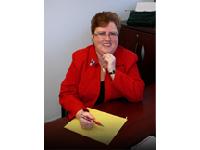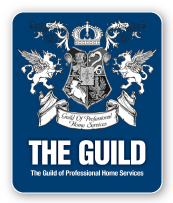 Chips segues from dreams of Lone Star Dangerette to the removal of blindfolds in Vancouver, Wisconsin and Texas. He ponders a 1944 event when a 20 year old kid from Hollywood was involved in fatal ditching of a modified B24D. A bright blue bolt of energy strikes the empennage of his borrowed A318; he envisions a shark-mouthed P40 Warhawk escorting bombers across the Himalayas. He thinks of heavy hitters in the Pickton Pig Farm BBQ prostitute-entrapment sorority and notes the destinies of those caught on film. He takes a Clipper Squirt Gun call from Banzai; "Fichas, entrar en el terreno ..." A FLASH from Bean. He wonders if Cameron knew what a Skene's Gland was or the whereabouts of his wife on 9/11. He grabs Clipper Squirt Gun to transfer a red North Face Holdall with ballast, Clipper cel phones and a pair of fireproof and blastproof red bandanas such as those deployed at Shanksville by Governor Tom Ridge. He remembers a visit to Warner Robins, Georgia and photos in the hotel that lodged the ground and maintenance crews for the U2-S (80-1076) aircraft. Tango Whiskey sends CLIPPER; 'Sandusky Part of Illuminati Pedophile Network, possibly "pimping out" boys to politicians'. An Immediate Clipper comes in from the Pedophile Pervert Pursuer, Hamish; "Note redundancy of SOS re pedophile activity tying Franklin Coverup to Pennsylvania Avenue, Pennsylvania State University and the Senior Executive Service-condoned SOS Children's Villages.' It appears Penn State is serving the global, pedophile trade (see Menzies and GAPAN) and the Global Warming Scam. Cole triggers a mainwheel spinup; reverse thrust is applied so a Clipper Signal gets lost in 'video override'. Wing illumination lights ensure that Chips and #9 are seen approaching the BIRD DOG which they board along with two red North Face Holdalls containing ballast and three cel phones. Each phone has two wires leading to SMACSONIC devices needed for aviation spoliation events. An aircraft fueler in the left seat of a BIRD-DOG says "say when" to Agent Chips. Agent Crosby in Joint Stars detonates three blue flares just ejected by E8C flare dispensers mounted next to the 4 JT8D-219 engines of the jet with an auto-open chute elevation of 200' above the ground directly to the north of the Churchill tower. The flashes are seen similar to Colgan 3407 hit on Beverly Eckert widow of Sean Rooney (AON) and the Rwandan genocide expert, Alison Des Forges. Stone gives Skymaster a thumbs up. An Airbus ACARS printed message from Agent KP Cebu notes that Olongapo is autonomous from surrounding county just as District of Columbia (NWO military), Vatican City (NWO false religion) and City of London (NWO pedophile trade). KP Cebu sends a Clipper; "Discrepancies in 'self reported' background of Captain John Cox of Safety Operating Systems and GAPAN". Agent Stone Kohl positions the A318 in a vertical stack directly over the Bird Dog. A KU band signal causes SMACsonic insulation throughout cabin of the Beech 95 to detonate and increase temperature from ambient to 5800 degrees F. Fanny Galore mixes a Captain Sherlock Martini. Stone's dad thinks of Linda L. Wrong, a $10M lawsuit woman with ties to a Prostitute BBQ Pig Farm in Emerson's backyard. He thinks of a woman with a dolphin tattoo screaming "Tricky" while her Skene's gland does its thing. Pedophile-Pursuer Marquis d'Cartier sends Clipper; 'focus on Mala Rossa Porcarina looks like a match.' Skymaster and Stone perform a Cat I ILS to runway 26R at Vancouver. Banzai Pipeline checks if Linda's Clipper Ripper Guild entertained William Elliott to get 2001 war game designed to test MDA anti-hijacking software. Agent Chips wonders if his parents – resting in the shadow of the 9/11 Memorial a quarter mile from the Pentagon – had ever imagined their two children would live in two different worlds. Agent Hoss adds climb power to lift off towards the Pacific Hotel, White Rock. Atomic Betty finds new characters including Alberta Darling and her female RCMP bodyguard and Virginia Fortune Ryan a.k.a. the Countess of Airlie, the wife of the former Lord Chamberlain, David George Coke Patrick Ogilvy, who must be suspect number one in re incendiary bombs in the Schroders Salomon Smith Barney offices of WTC# 7. Agent Hoss sees 6 alternating red-green lasers shots; Dwarf and Diehard get their weapons ready while four videos play in Room 313 to provide a level of deceptive cover for Chips and #9 as they rediscover another space and time.
-------------------------------------------------------------------------------------------
Valor: Four-Engine Fighter Pilot
(Lt. Glenn McConnell's B-24 named
Sweepy Time Gal
)
In April, 1944 a 20 year old kid from Hollywood, California was involved in a fatal ditching of a specially modified B24D when three Japanese Oscar fighters shot out two of the four engines of his Liberator flying at 100 feet above the sea. Ten of the twelve men aboard the
SWEEPY TIME GAL
, who previously crewed
TROUBLE MAKER
, were killed with two surviving. SSgt Tony Spadafora, radio operator, and Second Lt. Glenn McConnell, aircraft commander, would spend the next 16 months as 'guests' of the Japanese at Ofuna Prison Camp, see also Pappy Boyington and Louis Zamperini. McConnell and Spadafora were not saved by their blood chits, but rather by the precious blood of the slain lamb, Jesus Christ, a lamb without blemish or defect.
17 Since you call on a Father who judges each person's work impartially, live out your time as foreigners here in reverent fear. 18 For you know that it was not with perishable things such as silver or gold that you were redeemed from

the empty way of life handed down to you from your ancestors, 19 but with the precious blood of Christ, a lamb without blemish or defect

. 20 He was chosen before the creation of the world, but was revealed in these last times for your sake. 21 Through him you believe in God, who raised him from the dead and glorified him, and so your faith and hope are in God.
Chips was abruptly awakened as a bright blue bolt of energy struck the empennage of the
borrowed
A318 causing the cabin to go dark and the emergency lights to go on. Knowing that his Clipper Iridium SAT PHONE ( like those used in the Chicago sponsored Thanksgiving day, 2008 attack in Mumbai, India ) would still be powered, he selected *B to contact Global Hammer Banzai Pipeline but seeing he had a FLASH CLIPPER IM from Agent #9, he scanned it briefly and made a mental note to call her at at the stroke of 4 PM on the day in question as he knew how punctilious she was regarding strokes. He pushed *B and in the secure elevator shaft at Molly's on Main in Plum City a phone answering system gave him the recorded message on the Global Hammer Hotline after it had rung the requisite 3 times as selected on the keypad to ensure auto-linkage via KU band with Dragon Lady in Leduc, Alberta:
"Those who say it can't be done, should not interrupt those who are doing it"
Realizing that James Crosby in Joint Stars and Banzai and Bean at Molly's were takin care of business, he went back to his sweet dream of a Dangerette from the Lone Star State as the BTO song from 1974 and the TCB tail flash on Elvis's "Lisa Marie' Convair jet converged in his mind as he dreamt of another convergence which he anticipated would take place when the efforts of Vancouver, Wisconsin and Texas would bring the people to their feet. In his sweet dream of Agent #9 he found himself as the pilot of a shark mouthed P40 Warhawk escorting US B-25 and B-24 bombers across the Himalayas delivering aviation fuel to Claire Chennault's Flying Tigers, a makeshift group of USAAC, Navy and Marine Corps pilots working on some special missions including escorting TROUBLE MAKER from Kunming, China ACROSS THE HUMP which would lead to a post war airline called FLYING TIGERS, an all cargo airline, and would also spawn the HELL'S ANGELS motorcycle gangs that, among other things, helped distribute narcotics and in the case of the Pickton Pig Farm, distributed snuff film footage useful in extorting men with more libido than smarts; here are some nominees:
Among the heavy hitters in the Pickton Pig Farm BBQ Prostitute entrapment sorority one might expect to see names such as Linda Louise Wright, Laureen Harper, Lena FROGFACE Trudeau, Kristine Marcy, Juliet Wheldon and Christine Madeleine Odette Lagarde ( who claims she was born on 1-1-56 ) but two front runners previously 'below the radar' are SamCam WhamBam and Mala Rossa Porcarina, at least according to an Alberta RCMP Harley Davidson 'plant' who frequents the Waldorf Restaurant in Leduc but never eats there, capeche? Chips knew about WWII 'blood chits' and after comparing Louis Zamperini's testimony to the story he was told by a woman from Leduc, Alberta, Chips would come to understand the deception of the aforementioned reportedly 'females' who enjoy the company of other females if you get my non homophobic observation. Chips wondered how long it would be before Linda Pickton Wright would take down the Guild of Home Professionals logo from her Edmonton Law Website.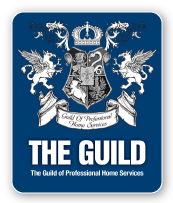 google [ laureen harper + hairy marmots ]
Chips was a pursuit pilot in his dream and on his aircraft he had the image of a nude and nubile red haired beauty just forward of his windscreen, to remind him what he was ultimately in pursuit of, capeche? The image of the young lass from Texas revealed that she, like Lana Turner, certainly had the items required to stuff a sweater but without the downside of being built like a "cigarette machine", mentally picture that or check recent photos of Elena, Janet, or Thunder Thighs of the soon to be vacated Soetoro Czardom as the Pickton Pig-Penn State Perverts-Pennsylvania Ave Pedo empire goes down faster than a prom dress as the 134 national net based, custom order, global pedophile ring is exposed by those sponsored by the Author of these words, written in Nahum 3:5:
5 "I am against you," declares the LORD Almighty.
"I will lift your skirts over your face.
I will show the nations your nakedness
and the kingdoms your shame.
The cold soaking of his lap caused Chips to awaken from his dream and he found that in his relaxed state he had spilled the ice cubes from his recently consumed Captain Sherlock Martini onto his lap. He opened his eyes to learn he was not alone in row one of the BA A318 with V2500 engines and a phony registration number N007HT flying as Nahum 35 on a mission to "lift up the skirts of the" she-male sorors who served Barbeque Prostitute to unwitting powerful males for video-extortion, at least according to Dragon Lady of Leduc and confirmed by wiretaps on Frogface and real estate and wills attorney Mala Rossa Porcarina, a Wright choice if you've been Wronged, capeche? Noting that the cabin was brightly lit he determined that the EMP attempt on the Airbus
electric jet
was not successful and that seated next to him was a woman much younger them himself with a blue bandana tied around her neck in a knot and her red flowing tresses loosed and descending down almost to her waist which Chips judged to be in the 24-25 inch range. Her figure and face reminded him of another time and place.
He looked at her in the same way now and he noted her physical features and an American Airlines checked baggage receipt with KDFW KMSP. Seemed the smile she was smiling in her sleep he had seen before, he focused on the long red locks and thought he had IDed her but didn't want to wake her from her slumber as he closed his eyes once again to finish off the 'pursuit mission' in yet another time and place.
As Chips mentally undressed his seatmate and imagined her AMPLE BOUNTY, he motioned to Fanny Galore while pointing at his 32 ounce Martini glass and then at the lovely lady who had joined him at some point in row one. Fanny went to the forward galley and returned with a new frosty schooner filled with a Captain Sherlock Martini, a 32 ouncer corrected for the displacement of two stuffed queens. Chips placed his left hand over the tooth-picked olives in the schooner and noticed another pair of stuffed queens seated next to him. Seems he'd seen them somewhere before, somewhere in Texas perhaps, everything's bigger in Texas, for instance Rick Perry's ego and his pompadour hairdo as compared against his inability to recall three Departments he'd close if the Diebold algorithm manipulated by Soros, who may have silenced Mike Connell in Ohio as a courtesy to GWB as dictated to do by City of London wankers, tossers and shirtlifters, was tinkered with to synthesize votes for the long tenured empty suit who had not blocked the NAFTA highway but had never heard of the United States Senior Executive Service so how could he compare to both Sarah Palin and Michele Bachmann who knew where the ARCHILLES HEEL of the Twisted Sisters was. Chips knew from McCain's experience that if Soros positioned Perry to run against Soetoro's replacement old George would just P on him like he does to others.
Karl Rove kills whistleblower Michael Connell to cover up voting fraud
Fanny handed him a 3 x 5 card, salmon in color, with only 4 words:
skin painter speckled trout
. Chips got a pleasant sensation as things began to become Absolut-ly clear. Fanny delivered a glass of Merlot to a lady seated behind Chips in row 2, on the aisle. Before Chips could turn to greet the lady, Fanny had turned the cabin lights down. In the darkness the Lady in red's hand moved. As the hand moved the lady's clutch bag fell to the floor and three items slid out of the purse. Slowly Chips leaned forward and saw the image of an Absolut Vodka bottle with Studs, a motel key to Room 311 and a photo of Chips disguised as Chaplain Taylor. Chips leaned back pleasantly enjoying the knowledge that this beautiful lady by his side had done her homework. He wondered if it was the 36 Stud or the 40 Stud that was the trigger. As he took a sip and closed his eyes to drift back in time to Apartment #9 in Dripping Springs, Texas, her hand moved again putting her desire almost within her grasp and the Rodney Baldinger NDSU extend-o-peters kicked in to help her out. In his sweet rememberance he recalled the song he had sung for the lady in red in September, 1985 when they had done some undercover work in Marble Falls, Texas and her hand again reached to the left in a pulling motion.
Chips heard an aural warning from the cockpit indicating the autopilot had switched off. Soon thereafter he felt the hydraulic 'clunk' indicating one of the two autopilots had been re-engaged While his eyes were open he noticed in the lower left corner of the Flight Plan moving map in the bottom right corner was CYVR26R 3 + 27. Chips deduced that in the switching of the autopilot the MCDU became confused with the zulu time and reverted to ETA in hours and minutes to go. On the one hand Chips wanted to talk to the lady thought to be Agent #9 but on the other hand……."
As the Airbus re-entered Clipper coverage Chips felt his Clipper Squirt Gun take a call in the vibrate mode, checking the caller ID he saw that it was Banzai Pipeline, Global Hammer. He pressed RTR* enter to read the message as Fanny Galore dropped off a business card flipping it over at the last minute so Chips would see what was written in Urdu but not in the handwriting of Sibel Edmonds aka Sibel Edwards, a former FBI asset with knowledge of Boiled Frogs, if you will, or won't.
Fichas, entrar en el terreno. Que están escuchando, después de una venta ambulante. Tienes 12 minutos al este de Churchill. Coloque el cerdo en la pista francesa. Ejecutar. Agente de Bean, en espera de Banzai.
Fanny came back and topped off his CSM as Chips began reading the IM from Banzai on Clipper Squirt Gun. "Cerdo francesca, tierra, rapido-Rabbit Hutch"
Chips handed Fanny a brief message to be passed to Skymaster and Stone in the slaves' quarters that was called a cock-pit before the massive attack by the man hating lovers of women in 1979 when Femme Comp Inc of Chantilly VA and C-Springs CO, United States Senior Executive Service, NAPAWASH were all 'spun up' in the same year that the US Service Academies were forced to admit women part of a 1-2-3 punch that would later include Clinton's decimation of the military he loathed because Thunder Thighs told him he had to followed by the Soetoro-Frank assault of the KILLER Qs in 2011 prior to the White Hats and White Dragons joining Japan in telling the impotent bankers to POUND SAND after Chinese and US military leadership stripped Hu and Who? of their nuclear authority on 8 November, 2010, see also MYSTERY MISSILE. Who? is the squatter with no ID, capeche? Hu is Chinese for 'dewlap or waddle' which means if Who? wanted to be goosed Hu was the right man for the job. On the other hand some of you non-farm types don't know what a dewlap or waddle is, prepare to be goosed.
"CYYQ 33, immediately, lights out, 282/11, execute". Fanny took the message up to Skymaster whereupon the autopilot was kicked off, the external lights and strobes turned off, manual idle set with speedbrakes at full and flaps at 2 and the transponder placed in standby. As Skymaster executed a transport version of a post hole maneuver the lady in red was awakened and she patted her hand three times and placed her seat back in the upright and most uncomfortable position. Seeing that Chips was also awake and alert, she leaned into him and whispered "#9, Richardson, SamCam GSG no alibi". Chips nodded in the affirmative as his Clipper squirt gun went off with a FLASH message from Agent Bean working the Dangerette desk and he wondered while answering if David F. Cameron even knew what a Skene's Gland was or the whereabouts of his on the morning of 9/11 when the Duchess of Pork, Hillary and Heather Mills were in the vicinity of Tricky Dicky and New York state FEMA pogue Ed Jacoby who just happened to be in the back seat of Ricky Gibney's F16 having a
sky-voyeur experience
admiring the carnage below as several hundred miles to the south an E4B full of federal feral perverts were looking down at the carnage at the Pentagon but their mini-peni went full flaccid when advised that the
ENCORE CARNAGE
at the US capitol had been obstructed by a 41 minute departure delay in Captain Jason Dahl's United 93. Jamie Gorelick, Kristine Marcy, Thunder Thighs, Lynne Cheney and the Woman with Bette Davis Eyes suddenly went to FULL DRY as they realized that some interloper had gotten into their VPN floating matrix and blocked the TOPOFF FINAL ACT, credit Abel Danger. 'Brain Dead Ed' Jacoby of NY FEMA was in position to watch the MASSIVE ATTACK rendered impotent by Abel Danger's imputing of a 41 minute delay obstructing the TOPOFF of America. Chips assumed the CLOVER TRIO of female canines were at the Office of Emergency Management, in World Trade Center 7, where a cross dressing, bespectacled son of a hot headed pugilist had his crossing command post and those three alleged females were exuding a faint hint of CLOVER as the view of innocent men dieing was orgasmic to these Twisted Sisters and their limp male-beards; typically tossers, wankers, shirtlifters or in the case of David F. Cameron; all three. Just like Tony B. Liar was; and is. Tony B. Liar and his colonial hand maiden would be making headlines in Kuala Lampur if Chips' ally in Indonesia had it right. How come B. Liar and David F. Cameron's wives both have cro-magnon foreheads and round heels anyway?
Agent Bean, Global, Flash Clipper to Hamish, Marquis d'Cartier, Rico Gambolino, SuperSport, Atomic Betty and Ginger Cookie, copy Chips, Agent Dwarf and Skymaster:
Immediate GHOST offset ten miles ahead of you, execute. Nahum 35 post hole for client transfer, Nahum 36 press on for Vancouver, pick up Squawk 2435 and project it 10 miles dead ahead of 36 to keep 'hawkers' in the dark, we haven't MADE EM yet but it is a MOSSAD EITAM or a GOOSE 5th Wing CL604 according to TANGO WHISKEY who is SNIPHing their search radar signature. Buffalo airways has a Beech 95 BIRD-DOG 4 warming up for client transfer, Chips and Agent #9 only, two bodies will join Nahum 35 during 'alleged' fuel stop. If a chubby RCMP 'butch' tries to snag a ride for Mala Rossa Porcarina be forewarned she is a Pickton; don't haul her. Beside, due to her tonnage the aircraft probably could not get airborne. Due to her placement in the Clipper enabled obstruction built between RCMP and Vancouver Police as mirrored by obstruction between Vancouver Police and Boulder Colorado, she is number #3 on the hit parade behind Gareth Williams, Russell THE CANADIAN STALLION WILLIAMS, and just ahead of the Sidley Austin SOW who in 1991 worked with Kristine Marcy to 'privatize' Clipper AT&T technology and move it north into Canada after having BHOPALed India and invented a PURPLE DINOSAUR. Sasquatch and Queen Hornet did not quite GET ER DONE if you know where my head's at. More on Ground. Bean
Chips knew that the time on the ground would be brief. He turned to Agent 9 and grabbed his Clipper Squirt Gun and called 204-675-2542.
"Churchill aviation fuels, JB speaking".
"JB, Chips from Fargo and Plum City, an Airbus will be landing shortly and BIRD-DOG 4 is expecting to do a client transfer at the rollout end of Runway 33. Please have someone on scene to transfer a red North Face Holdall which will contain 310 pounds of ballast, two, perhaps three, Clipper cel phones ( see Panetta, Al Gore, Michelle LaVaughan Robinson and Kristine Marcy ), and a pair of fireproof and blastproof red bandanas such as those deployed at Shanksville by Governor Tom Ridge and not deemed 'significant' by Captain John Cox or Captain Duane Woerth, ALPA Safety and President, respectively. ALPA Presidents John Prater and Lee Moak also have failed to educate ALPA pilots regarding the Boeing Uninterruptible Auto Pilot deployed in every glass cockpit airliner in CONUS as was made a 'matter of record' in Civil Case 1:08-1600 (RMC)(Pro Se) which resulted in a FRAUD UPON Rosemary M. Collyer's COURT. A lady and I will egress the Airbus at the rollout end, place the North Face Holdall in the second row of the BIRD-DOG, have a brief conversation with the PIC, then we will board the Airbus again. Any questions?"
"Chips, copy all, but up here near the tundra the queers in Ottawa have gone overboard with security as their Pickton Pig Farm Clipper HOMOsapien IN THE MIDDLE scheme unravels at the cyclic rate. Please authenticate aircraft type of Operation MOSQUITO".
"Piper Apache registration number N371P not to be confused with Twin Comanche N7624Y that was 'shadowing it'".
"Roger, will execute as briefed. Request you allow us to board a case of Absolut Vodka for Operation ZIPPER briefing in Surrey at the Pink Palace or do you call it the Pacific Inn?"
"Either name is good but if you could double the Absolut upload my LADY IN RED may appreciate it, capeche? Chips, out".
In Molly's on Main Agent Bean gave a knowing look of approval to Banzai Pipeline. Banzai in turn sent IMs to Churchill Aviation Fuels, Agent Chips and Skymaster indicating that according to James Crosby it would be desired that another 170 pounds of ballast be added to BIRD-DOG 4 and that Chips encouraged the PIC of BIRD-DOG 4 to do a
FESCUE RESCUE
until detonation occurs which was set to occur at 1365 feet AGL in climbout from Churchill with 1365 being the average heights of the Twin Towers before disgruntled bankers needing to solve their vacancy and asbestos problems while handing the bill to patsied Muslims in a classic Global Elitists 'war instigation', capeche? He then turned to the barkeep at Molly's and requested a Fat Tire, tall, and "whatever the lady would like" as he threw a 10-spot on the bar next to his popcorn basket, now empty except for three old maids not to be confused with Jamie Gorelick, Janet Reno and Kristine Marcy the THREE OLD MAIDS OF WACO or Heather Mills, the Duchess of Pork and Thunder RODHAM Thighs the THREE OLD MAIDS of NYC who won't have a leg to stand on when David F. Cameron goes down for his participation in the 1990-1993 effort that resulted in BLACK WEDNESDAY POUNDing that terminated the John Major era in Britain, see also John Major Error and see also Norman Lamont and the Livery and Guild history of Prince Phartingham who for 6 decades had permeated the offices of GAPAN with methane reeking of dried apricots and cabbage with a faint hint of pickled eggs. Perhaps David F. Cameron doesn't think we can connect him to Soetoro and Zuma, the other two Pirates of Pelindaba, but we can thank to our modification of Clipper technology and the follow on devices, see also Alien Technologies, Fargo ND to ID the squealer. The bartender, Amanda, turned to Agent Bean who indicated a double Fender Bender, just as Amanda would have anticipated.
http://en.wikipedia.org/wiki/Buffalo_Airways
Banzai drained his first Fat Tire and asked Bean to order him another as he went to select the Abel Danger theme song on the juke box by the door to the street on the south end of Molly's. Banzai scanned the menu and found the 1982 Alan Parsons Project song that was emblazoned across the starboard side nose of the E8C Joint Star that he'd seen on the ground at Robins AFB in April of 2010 when the RAFBHA gathered to hark back to a time when the military ran the military not the bankers, see also wankers, tossers and shirtlifters or more concisely, David F. Cameron who along with Barry Soetoro, Dr. David Kelly, Christopher Shale and the dummy in South Africa had scored some nukes in Operation PELINDABA, see also North Korea destination, see also Chicago transfer, see also August 2011 earthquakes in Virginia and Colorado denying shelter to depopulationist elitists perverts pardon the redundancy and include a side of hypocrisy. When 'seeing also' Chicago transfer do not be confused with Chicago Transit Authority or some 9 year old manchurian who would have been listening in Honolulu in 1970 while his mum and Frank Marshall Davis, The Gash Gourmet, were enjoying some 'togetherness', capeche?
It was at this visit to Warner Robins, Georgia that Agent James Crosby and Chips had had their photos taken in the comm center of the hotel that lodged the ground and maintainence crews for the U2-S ( 80-1076 ) aircraft that had been on the ground and in the air around Borinquen CGAS during the Haiti Earthquake that occurred in the vicinity of the Borinquen Trench in the Caribbean to the south of Puerto Rico which was somewhat unusual as the official US relief effort, with special VOODOO UNDERPANTS ENVOY Slick Willy CLINTON, arriving the day before the earthquake, how prescient or how evil and the OXY-MORONS (*) cannot spell prescient and have never SNIPHed a Skene's Gland in full blossom, capeche? (*) Oxy-morons is a reference to the Bullingon Club of Perverts who think they are cute and smart; not so fast Lard Ass.
In a race track hold anchored on the CYYQ 270/20, Brumhilde kept the E8C at saunter 10 knots above VZF while James Crosby monitored KU band and also the movement of a 9th Strategic Recon Squadron U2 variants such as U2-S 80-1076 and U2-R 80-1077, which had been at the 'scene of the crime' both prior to the Haiti HAARPquake in Spring of 2010 and the Katrina HAARP activity that 'force multiplied' the breeching of the levees in four places on 29 August of 2005 while some private SEALS were busy underwater as the La Farge Barge ( see Thunderthighs ) and the EYE OF THE STORM had failed to flood New Orleans as planned by those who took control of the SAC E4Bs maintained at Offutt AFB in Bellevue, Nebraska not far from Berkshire Hathaway and Boys Town where a male pedophile custom order 'escort' population was always on call to service those on Embassy Row and 1600 Pennsylvania in the District of Columbia; the corporation managed by City of London/Crown Agents since the Great Chicago Fire of 1871 when David Fucking Cameron's ancestor participated in burning down much of Mrs. O'Malley's neighborhood for benefit of the Crown Agents who were legit in 1837 but went rogue sometime thereafter, ask the woman with Bette Davis Eyes, she'd know. Fortunately the Geddes Safe survived the fire and was returned to Scotland where serial abuse of Downs kids is thought to be OK by the goose stepping Greco-Kraut Royals, the Scottish government, Prime Minister, Judges, Sheriff, attorney for Hollie Grieg, social workers as well as Hollie's father and brother. Agent Chips, Hollie's mum and David Green do not feel that way. Abel Danger is monitoring the 'kitchen pass' policy of judge Lord Bannatyne 'The Banal' who apparently believed Rennie's claim that he didn't know his victim was only 3 months old because the victim "had the body of a six month old and did not say no, stop or withdrawn you miniature weiner please" causing the judge to let James Rennie 'GET OFF' early not to be confused with premature ejaculation, see also Obama Administration. No wait, that is 'premature ejection' as the DNC sees single digit approval ratings coming inspite of the TOO LITTLE, TOO LATE Boeing deal that Indonesian Muslim Soetoro brow-beat Indonesia into delivering to it's native Kenyan born step-son in exchange for no more "Adam Air 574 hits". Seems judge Lord Bannatyne 'The Banal' didn't want this stud muffin James Rennie aka 'needle dick the bug fucker' locked up for 13 years as that might set a precedent for Judge, Barristers, Social Workers and Law Enforcement such as those involved in the Hollie Grieg case or the Ontario Provincial Police who have 'bent over' to accommodate Mary Elizabeth Harriman's maintaining control of her palatial estate while Canadian Forces Colonel Russell THE CANADIAN STALLION stands at stud in protective custody of GLAMOUR BOY Harper who hears 'footsteps' of 9/11 truth about ready to create another vacancy at #24 Sussex while his phony baloney blonde ornament cavorts with Hairy Marmots out west and up north with the 'girls', see also Butch but not Cassidy.
Look out, Scotland, at some point the shit hits the fan, capeche?
Pedophile Pervert PHANTOM PHYXFER Tango Whiskey FLASH CLIPPER to all AD assets in Operation ZIPPER:
Sandusky Part of Illuminati Pedophile Network November 13, 2011 should be reviewed at Global as well as the Pink Palace Operation ZIPPER briefing on 09 October, 2011 before we Murdoch Murderoch regarding the 1988-1991 Franklin Boy Boinking Bonanza. See the 29 June, 1989 headline and consider that YOU AIN'T SEEN NOTHIN' YET as suggested by BTO.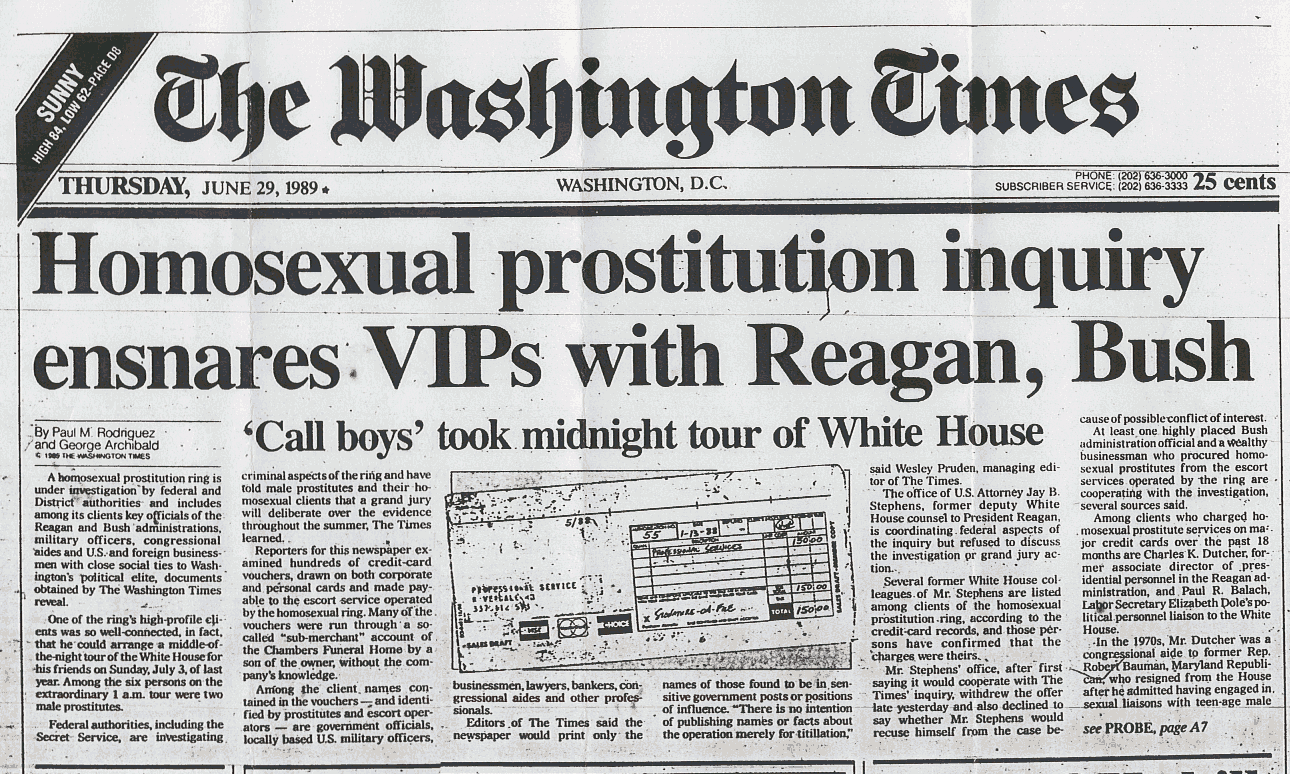 The Penn State-Jerry Sandusky-Twisted Sister scandal may just be getting started. Undisclosed allegations implicate Sandusky in a massive homosexual pedophile ring. There is a report Sandusky
"pimped out" boys to donors
and that list includes powerful politicians, two of whom Abel Danger has EXPOSED as directed by Ephesians 5:11. The Penn State scandal is part of a worldwide Illuminati pedophile network where powerful homosexuals prey on vulnerable youths. This includes the
Franklin Cover-Up
(1988-1991) where boys from Omaha Nebraska's Boys Town were trafficked to Washington politicians. It includes the 1996
Detroux Affair
in Brussels when a sex predator serial killer implicated much of the Belgian elite and many European aristocrats. It includes the
Casa Pia scandal
. Casa Pia is state orphanage in Portugal. Witnesses broke silence in 2004. Since then 800 witnesses came forward in the longest trial in Portuguese history and that pre-dated the Maddy McCann caper 'coverup up' by law enforcement subservient to the Greco-Kraut Methane Trust, see also Prince Phartingham.. Several elite members were convicted last year of involvement with a pedophile ring dating back several decades. The convicted included Portuguese TV anchorman Carlos Cruz, former Casa Pia governor Manuel Abrantes, and former UNESCO ambassador Jorge Ritto. Jerry the pervert used to suggest a 'boy in the middle' technique where Jerry did the 'boy part' and the boy in the middle did both 'girl parts' with a 'stern shot' by Sandusky, the Nittany Liar, while applying the Mona Lewinsky 'blue dress' treatment to #2, capeche? More on the 11 o'clock news, grab some popcorn.
Penn State assistant football coach Jerry Sandusky (left) was indicted on 40 counts of sexual assault on boys ages ten to 15 admonishing his suppliers to 'bring 'em young'. The indictment is the result of a three-year investigation triggered by a mother pressing charges of sexual harassment of her 15 year old son. The smoking gun was an affidavit by Mike McQueary, another assistant coach who walked in on Sandusky anally raping a 10 year old boy in the Penn State locker room. The witness informed head coach Joe 'the flaccid fossil' Paterno. The only action taken by top school officials was to tell Sandusky not to bring his victims on campus. If I were a geriatric Kraut in Maine right now I believe I'd be impersonating Reagan and his memory loss to avoid prosecution, savvy? Tango, Foggy Dew, Richmond.
While Penn State University mulls a 'no-queer' coaching edick, strike that, edict, while in Scotland the pedophile friendly government seeks a new Chief Executive for LGBT Scotland so the perverts in power can party like it's 1999, note Northwest Airlines Captain hat at 0+02 in this mega hit from Prince, who likes Purple as in Chips' Purple Reign II Fleetwood Stretch, two former Syracuse University ball boys say they were molested by associate head basketball coach Bernie Fine, starting in the late 1970s and continuing into the 1990s. Police in Syracuse said they have opened an investigation into the allegations. And in a statement Thursday night, Syracuse said it has placed Fine on administrative leave ignoring reports that Fine and Sandusky were working to create a THIRD CHANCE dating service. One alleged victim, Bobby Davis, now 39, told Outside the Lines that Fine molested him beginning in 1984, shortly before Davis entered the seventh grade. Davis, the team's ball boy, I say again BALL BOY, for six years beginning in 1984, said the abuse occurred at Fine's home, at the Syracuse basketball facilities, on the hood of the team bus, across a saddle rack in Fine's closet, as in a 'foursome' in the back of Larry Sinclair's limo and on road trips, including the 1987 Final Four. Davis said Syracuse head coach Jim Boeheim saw him in Fine's hotel room on several of those road trips, but Davis did not want to cause coitus interruptus. A word to the wise from Abel Danger, Scottish perverts and Greek Oath taking queers in America, Look out, the boogie man gonna getcha!
As Chips heard the landing gear being dropped he realized that the Airbus was about 3 miles out landing to the north on runway 33 at Churchill Airport not far from where the polar bears cavort and the SAC KC97s used to idle away the hours waiting for the Ruskies to launch an 'over the pole' attack on America, which if executed and successful would have saved the Canadians alot of trouble and expense when the Canucks were left to attack the US on 9/11/01. His Clipper Squirt Gun went off with an Immediate from Hamish C. Watson who was perhaps enjoying a double mineral water with signature lime slice in the Pacific Hotel, aka Pink Palace, in White Rock, British Columbia, where on Saturday night, 8 October, 2011, an Indian wedding celebration would mask a meeting of Tribal Elders, Sikh Indian Canadians losing loved ones in Air India 182 'hit' ( 1982 ) and aviation safety activists from both Air Canada and Qantas who were pressing IFALPA for details of the Boeing Uninterruptible Autopilot and the
Strangler's Suite
of illegal modifications identified in Civil Case 1:08-1600 (RMC)(Pro Se) and currently 'in play' in the lawsuits involving BEA, SNPL, Air France, Airbus as well as British Airways and Turkish Airlines flights 38 and 1951, both of which had KU band throttle inputs causing both engines rolling back to idle power thus resulting in hull loss accidents at LHR and AMS, respectively, and who wonder why John Prater, Lee Moak, Pete Janhunen, Suzanne Kalfus and Rob Plunkett did not do the right thing when told of the
STRANGLER'S SUITE
of illegal aircraft modifications that triggered the June, 2006 payment by Boeing of $615M to the USDOJ-Pride 'party fund', see also Kristine Marcy, Frogface Trudeau and Michelle LaVaughan Soetoro.
Captain
Field McConnell
, a former Northwest pilot with 23,000 hours of naval and commercial aviation experience, who was medically terminated after he refused to fly illegally modified Boeing 747s and is in the process of suing the pilots' union (McConnell v. ALPA, U.S. District Court for the District of Columbia) for allegedly not following its own grievance procedures and not backing him up when the airline attempted to use a non-FAA certified psychiatrist "known...for disqualifying pilots" to evaluate his mental condition.
Read more at the Washington Examiner:
Update: "FAA is still ignoring the warnings": Who the Aviation Subcommittee WON'T call to testify
Pedophile Pervert Pursuer Hamish Immediate Clipper to Cressida Dick, Kristine Marcy, Hillary Rodhog Clinton, Michelle LaVaughan Soetoro and Global Hammer Banzai Pipeline, copy Chips, Stone and Agent #9.
"Please note the redundancy of SOS as it pertains to the pedophile activity tieing Franklin Coverup to Pennsylvania Avenue, Pennsylvania State University and the Senior Executive Service condoned SOS Childrens Villages. It may prove true that Governor Tom 'spot the blindfold' Ridge was played like a fiddle on 9/11. Recall, Jerry Sandusky had been 'boning blacky' in front of numerous witnesses who DID NOT BARK and looked the other way as Jerry Sandusky taught the young boys "Nittany Doggy Style", arf arf. It appears that Penn State was serving invaluably in both the global pedophile trade ( see Menzies and GAPAN ) and the Global Warming Scam, see also Professor Hockey Stick Mann the Sandor money man in CCX and Isle of Man. Chips, need to know if the BS aviation safety shills SOS are in anyway related to Duane Woerth, John Prater, Lee Moak, Pete Janhunen, Suzanne Kalfus and Rob Plunkett and those at ALPA who are suppressing discovery in the corrupting of the U S airline network on the morning of 9/11. We have Tuvalu phone taps between former ALPA President and current FAA………..".
Russian News Anchor Gives Middle Finger Salute While Mentioning Obama
As mainwheel spinup occurred and reverse thrust was applied manually, the Clipper Signal was lost as a 'video override' of a Russian news anchor indicating the number of Barry Soetoro's US natural born parents was flashed across the global screens. Agent #9 reached for Chips' hand and squeezed it 4 times. Chips smiled and glanced over his right shoulder to see if the lady behind him was also awake. He noticed her seat was empty but saw the "Occupied" light on the starboard biffy. Chips felt the autobrakes being turned off, the retracting of the slats and flaps, stowing of speed brakes and could feel the aircraft turn about 70 degrees to the right. He felt the parking brake being set and he saw portable stairs mounted on a 1983 F250 Ford 2WD cab and chassis approach door 1R as if to cater. He felt engine #2 unwind to accommodate CLIENT TRANSFER. He and Agent #9 put on blaze orange reflective vests and walked towards Door 1R. Two knocks were heard so Chips turned to Agent 9 and saw something that reminded him of two knocks as he disarmed, then opened, the door hoping to disarm Agent #9 at another time and another place. JB met them on the top of stairs and transfered two cases of Absolut Vodka into the forward galley allowing Chips and Agent #9 to pass him by and descend the stairs. The wing illumination lights ensured that Chips and #9 were seen approaching the BIRD DOG and boarding it along with two red North Face Holdalls holding the ballast and three cel phones; all turned on with full battery charge with the pink cel phone having two wires, a red and a black, leading to a SMACSONIC device notorious in spoliation events in aviation such as AA11, UA93, AA77, UA175, Adam Air 574, Kenya Airways 507, Colgan 3407, Air France 447, Turkish 1951 and British Airways SPEEDBIRD 38. An aircraft fueler was in the left seat of the BIRD-DOG and said "
say when
" to Agent Chips.
Chips used his pink cel phone to initiate a call to 204-675-2541 and said '
when
'.
The fueler turned on the landing lights, rotating beacon, and strobes also releasing the parking brake. In the Airbus, Agent Stone turned off all lights except the dim red, green and white nav lights. The light twin moved slightly until the main wheels reached the yellow wooden chocks. The fueler then hit '
flight plan-remote
' and exited the light twin latching the left door behind him. He then stepped off the left trailing edge and opened the door for Chips and Agent #9. Following their egress he latched the door, pointed to a patch of fescue grass, and pulled both chock ropes. As the Bird Dog was now idling and unchocked, Chips dialed 311# ENTER on his Clipper Squirt gun to start the autoflight in a manner consistent with how a Predator, Global Hawk or NPR airliner takeoff and flight might be initiated. As the pilotless and passengerless BIRD-DOG accelerated down runway 7 spewing gravel in the predawn darkness, Agent Crosby in Joint Stars detonated three blue flares that had been ejected by the E8C flare dispensers mounted next to the 4
JT8D-219
engines of the jet with an auto-open chute elevation of 200' above the ground directly to the north of the Churchill tower. As anyone looking around at Churchill would have had their eyes on the three bright blue flashes similar to those seen in Colgan 3407 hit on Beverly Eckert widow of Sean Rooney (AON) and the lady expert of the Rwandan genocide, Alison Des Forges, whose testimony as a human rights investigator regarding the Rwandan genocide might help dismantle Obama, Cameron and Harper 'charades' and lead also to Jacob Zuma's complicity in the Pelinda Nukes leaving only some female lovers of women left holding the (body) bags with blood on their hands according to the lady 'squealing like a pig' in Leduc, Alberta.
Colgan Air Flight 3407
Similar bright flashes were witnessed by Portugese airline pilots in vicintity of the Air France 447 hit that caused Brazil to rethink the $20 million loan offered by IMF. Chips and Agent #9 reboarded through door 2R as the fueler traded places with JB who settled into the driver's seat of the F250 stairs truck and turned his lights on bright as he withdrew from the Airbus. As soon as the fuel truck was also a safe distance south on runway 15, Stone started engine #2 using the crossbleed method requiring 35% N1 on Engine 1 as Agent Skymaster returned to the left seat with an insulated Penn State athletic bag filled with ice cubes and Grolsch 16 ouncers but having no photos of Jerry Sandusky boning blacks in the Penn State showers or on the hood of his 1983 Yugo with the sports suspension, naughahyde trim and vacuum operated ash-try. As Stone ran his right index finger down the takeoff checklist and gave Skymaster a thumbs up, Skymaster pointed at the parking brake and then at Stone and said "your jet Stone, show me what you've got". Stone released the parking brake, did a left 110 degree turn to the blind side, not the movie about Michael Oher now of the Baltimore Ravens, he lined up on the centerline of runway 15 and advanced the power to 'stable' and then in three bumps arrived at TOGA not to be confused with John Belushi's character Bluto in Animal House, or the inept Flounder for that matter, both intended expelees of Dean Vernon Wormer whose wife enjoyed the company of younger men more than the flaccid and frustrated academic to whom she was betrothed, sadly, see also Clintons, plural, Cleggs, plural and Soetoros, plural.
At the "V1, rotate" call Stone did the 'pilot stuff' as he turned left out to the north then west and selected "direct CYVR26R" and engaged AP2. After placing the thrust levers in the climb detent he popped the top of his Grolsch widebody and whipped out some Hugh Hefner reading material to self test his visual accuity while Skymaster walked back to seat 1C for a brief face to face with Chips and Agent #9.
Skymaster took a long pull from his Grolsch widebody and chose his words carefully as he handed an Airbus ACARS printed message from Agent KP Cebu not far from Olongapo City where Chips' peers enjoyed some R&R when not involved 'in country' in the time frame from 12-16 years after the first mayor of Olongapo City was Ruben Geronimo. Skymaster noted with interest that Olongapo was autonomous from the surrounding county just as District of Columbia ( NWO military ), Vatican City ( NWO false religion ) and City of London ( NWO pedophile trade ) are all autonomous, or sovereign, though surrounded by
national
real estate.
"Chips, Agent #9 and Moxie-G, here is a message from Agent KP Cebu sent yesterday to Name Dropper, Umbrellaman and the Global Hammer twins at Molly's on Main where the 1940 Stud is parked by the Plum City Trout Pond; ready for action as soon as the Bullingdon boys get done with their taffy pulling, shirt lifting, tossing and all manners of wankerisms. Please note the apparent coincidence of SOS, aviation, and pedophilia."
Chips held the message on the armrest between himself and Agent #9 who certainly knew how to stuff a sweater not to be confused with Lana Turner or the soda shop in Hollywood where she was discovered before leaving for the florist shop next door above which resided Glenn McConnell's mother Selma. Agent Moxie-G leaned forward as she stood behind Chips and #9 also exhibiting a condition known as SSS,
stuffed sweater syndrome
not to be confused with the 'goose stepping SS Greco-Kraut' with the flatulance problem, take a whif.
Pedophile Pervert Pursuer Agent KP Cebu Immediate Clipper to Umbrellaman, Name Dropper and Global Hammer, copy Hamish and Gravedigger:
"I noted discrepancies in the 'self reported' background of Captain John Cox of Safety Operating Systems. He claims to have been a captain for a major airline for 25 years. That is impossible, do the math and recall that probationary pilots were not allowed to be captains in 1980 and further the company he was hired by in 1980 was not considered a 'major'. Further he shows up at ALPA Safety then SOS, which is characterized as a safety consulting agency, during a four year window staddling 9/11. He also has incriminating links to Britain and GAPAN as does Trish Beckman, another pilot wannabe stuck in a navigator's resume. This guy is a jack of few trades and a master of less. I will be talking with Cressida Dick's heterosexual squealer in Soho and get the straight skinny on this ego maniac airline captain wannabe, pardon the redundancy. Meanwhile, as Sam Cam's Guild of Rippergate Socialists are linked to the PFOP, our team can disrupt the use of the airborne command system (Speckled Trout) to track (Saber) and entrap athletes, officials and government leaders with children brought to London by GAPAN and Menzies Aviation from SOS Children's Villages in 134 nations around the world. Penn State has a much bigger problem then 'hockey stick Mann' or 'boy boner Jerry Sandusky' according to some recent grads in the same generation as Therese Jones in the PSU class of 2009. While Hockey Stick Mann and Dip Stick Sandusky are the diversions, let's await the discovery process in Tom Ridge-Shanksville-9/11 spoliation operation recently completed in the Keystone state but not by the United States Senior Executive Service which has a gold keystone against a royal blue FIELD. The disgruntled black woman recently exiting United States Senior Executive Service will be a strong ally for the JUST if her eyewitness accounts regarding US Senior Executive Service, Femme Comp Inc, NAPAWASH and USDOJ-Pride having suppressed the Franklin Cover-up as reported to Abel Danger in February, 2007, when Chips met Tim White's FBI friend Ted Gunderson in the attorney's office in Lincoln, Nebraska where in 1965 B47Es were retired from active service unlike 61-2669 and 67-19417 which should be the RED HERRINGs of collusion in the privatized TOPOFF of America which failed on 11 September, 2001 two years after Jerry Sandusky is claimed to have stopped his bending over of little boys, capeche?" If you have 57 minutes here is some interesting items linking to GHWB. KP Cebu, not in Olongapo
Flying the Airbus from the right seat Agent Stone Kohl positioned the A318 in a vertical stack directly over the Bird Dog and was passing 10,000 feet while the remotely piloted Beech 95 was just leveling at 4500 feet to cruise enroute to destination airport on the remote flight plan being managed by Agent James Crosby in E8C Joint Stars while Brumhilde was waxing in the left seat. When Crosby detected a pure vertical stack he sent a KU band signal to Bird Dog 4 in a manner similar to the remote detonation of Joe Kennedy Jr.'s BQ-8 on 12 August, 1944 when Elliott Roosevelt detonated Torpex bringing a temporary end the presidential aspirations of Joe Kennedy Sr. who was hoping one of his 4 boys would become the first Roman Catholic President of the Corporation of District of Columbia, a wholly controlled Colony established by Crown Agents by skullduggery in a time frame between 1789 and 1871; the Crown Agents didn't have microfish or computers back then and even if they had their events of 11 September, 1812 and 11 September, 1864 would have provided an opportunity to spoliate evidence of their criminal activity against WE THE PEOPLE, citizens of the United States of America thinking we are living in a Free Republic which we are not but rather in a penile colony, see also Australia. The KU band detonation signal caused SMACsonic insulation throughout the cabin of the Beech 95 to detonate and increase the temperature from ambient to 5800 degrees F in a second or less. A bright white flash lit up Churchill airport like the mid day sun as Agent Stone Kohl terminated his transponder by selecting off and clearing all four digits to 0 0 0 0, four zeroes, not to be confused with Biden, Soetoro, Reid and Pelosi. . The air traffic controllers were not sure what had occurred, but they were sure that Nahum 35 was no longer visibile on ATC primary radars between Churchill and Comox. As Stone monitored auto pilot number 2, he popped another Grolsch wide body as back in Row 1, seat A and B were gaining warmth as Chips and Agent #9 were whispering to each other their plans for debriefing and intel probings if they should be assigned room 311 as they expected. Agent #9 showed Chips her leather riding crop similar to the swagger stick George S. Patton had once used in his Cavalry days although hers had silver and turquoise whereas Patton had ivory according to Army lore as opposed to Tony B. Liar recent convertee to a false religion in what will be a vain attempt to unseat, dare I say rear-end, David Fucking Cameron, and return himself ANTHONY THE TINY to the top job of disservice to Britain where he was #2 in the history second only to the TAXMAN pictured here. Is it me or do gays sometimes begin to look like their lovers?
The 10-year duel - Wilson disliked Heath; Heath hated Wilson. The conflict was far more interesting than the tiff between Heath and Thatcher
Speaking of taxes, sometime a mortgage may be a legal option to reduce taxes or allow a Barbeque Prostitute Restaurant to prosper disguised as a Canadian approved charity if the person running the Pig Farm can morph from Red haired cannibal to Red haired Hannibal without Glamour Boy's wife spilling the beans or having an ersatz knocker costume malfunction which may expose and make plane any surgical enhancements to an otherwise quite average appearance, capeche?
As Stone leveled the A318 at FL360 he noticed Skymaster checking his eyelids for leaks so he went back to let his father know who was 'hiding out' in the port and starboard lavs, or as the Brits would say, Loos. Stone gave Fanny Galore a swat on the bum as he saw her mixing a Captain Sherlock Martini for his dad and it looked from the collection of McEwans containers like Fanny was enjoying her disguise as a flight attendant as much as Linda L. Wrong, the $10M lawsuit woman, was enjoying the prairie province where she seldom entertained heterosexual men unless she could find them compliant defendants of her lawsuits aimed at establishing personal wealth with no ties to a Prostitute BBQ Pig Farm in Emerson's backyard where the ill fated attack on America dated 9/11 went terribly wrong when a woman with a tattoo of a dolphin screamed "Tricky" while her Skene's gland did its thing and any discriminating probisci within 50 feet could have detected a faint 'hint of clover'.
Unfortunately, Tricky was not the 'triggerman', in a manner of speaking. Stone delivered the 32 ounce Captain Sherlock Martini to the occupant of seat 1A while a
sweater stuffer extraordinaire
plated deep red love knots into her long red hair. As Agent #9 adjusted her blue bandana and dreamt of adjusting, or better yet, dressing a pair of items from Plum City, she answered Stone's unspoken question with "Pour me another tequila, make it a killer, one more time" as she passed Stone a 16 ounce Ball Jar not to be confused with Coach Bernie Fine's BALL BOYS or Coach Jerry Sandusky of Penis State U. "black bend over boys" such as the playmates from Penis State University 'glory days' before the soon to be retired on a meager stipend of $500K per year at taxpayer expense causes JoPa to tighten his belt while in the back of Larry Sinclair's limo a Muslim Indonesian with confusing dreams of his 'as to yet to be established father' loosens Larry's belt so as not to bump his forehead. As Stone turned to return to the galley he thought he sensed a hint of clover at the intersection of wet and willing as the lady in red thought back to a magic night in Marble Falls, Texas. Everything's bigger in Texas, except Rick Perry's command of government bureaus he'd shut down to protect the United States Senior Executive Service which is the anus through which City of London enema tube pumps Vatican effluence into the life blood of America; at least until a certain Abel Danger Agent speaks to the Veteran Defenders of America on Veterans Day, 2011 after laying a red, white and blue wreath at the shared grave of a pair of Christian Patriots surname McConnell.
Stone Kohl had handed his father the copious dosage unit Martini just as his Clipper Swizzle Stick went into 'autoshake' indicating he was being recalled to the cock pit, I say again COCK pit. Before he left, he recalled the ACARS message that had come in from Marquis d'Cartier on assignment in Namao, Alberta, where he was posing a a franchisee customer seeking to open a BBQ Roast Prostitute Good Time Society Store in Resolute Bay, Ft McPherson or Churchill or any another far north post where 'ladies of the night' rotated in and out by air; camp followers, if you will. Agent Stone laid the Airbus ACARS printed message on his father's lap where Agent #9 has rested her left hand for whatever purpose. Agent #9 and Chips both gazed at the message with Chips reaching for his $1 'cheaters' reading glasses he bought by the dozen at the dollar store in Exile, Wisconsin in the bar across the street to the east from the Exile baseball park not unlike McConnell Field in Utica, New York or McConnell Field, an air force base in Wichita, Kansas. Agent #9 soothed Chips as he focused on the incoming from Marquis d'Cartier.
Pedophile Pursuer Marquis d'Cartier Immediate Clipper to all Canadian Abel Danger offices, copy Global Hammer Banzai, Name Dropper, enforcer agent KP Cebu, copy Fanny Galore, Chips and Agent Bean:
Banzai, your focus on Mala Rossa Porcarina looks like a match. Her hairline, hair color, girth and dental work are a match. Plus she writes mortgages and wills; how useful. You're already cheering me up. This is our squealing pig in hiding. Go shake the bushes but not hers. I have a 1000 meeting with her in the office on 11 Oct 11 and will attempt to buy a franchise for a BBQ Prostitute outlet in any Canadian city up by the tundra. I have already called and determined she does have expertise in Pig Farms, $10 million dollar suits against municipalities attempting to find evidence of murder and entertainment venues dual purposed to entrap males who cannot control their libidos or remember the name of three government agencies that should be shuttered if Diebold machines programmed by Mike Connell or his surrogate survivors should happen to propel his empty suit into disservice at 1600 Pennsylvania Avenue, 24 Sussex or the ramshackle dwelling #10 where Tricky's jilted girlfriend drapes her tattoo over anything available hoping she can exchange that for an alibi for 9/11 and confuse people as to how Carole Taylor and Mala Rossa Porcarina fit into the maxtrix gone wrong when United 93 was delayed, credit Abel Danger. By the way, Mala Porcarina is not her legal name, currently it appears Mala Rossa Porcarina was the name she preferred after the P name, the W name and the spotlight regarding natives. Further, it may be proven true that the last 'transaction' was at 53 40'28"N 113 29'29"W, where we found an original copy of this document with handwritten notes signed "David and Willie's Boss" and there was BBQ sauce and some HBF stains on it.
http://www.aclea.org/LinkClick.aspx?fileticket=1xNvGh-j7_o%3D&tabid=61
Marquis, on stake out, CYED
Agent #9 appeared to be developing 'restless hand syndrome' desiring some HBF of her own and she and Chips finished reading the Clipper from Marquis d'Cartier. Chips was getting very anxious to arrive at the Pacific Hotel for Operation ZIPPER and as he was checking his hand held GPS to determine if the coordinate set was the old SAC Base called Namao, his Clipper Squirt Gun went off with an incoming Clipper from Agent KP Cebu who was 'standing off' from White Rock BC at the Best Western Hotel in Richmond directly across the street from the Foggy Dew Pub where Frenzy had played in the summer of 2003.
Pedophile Pursuit Pro KP Cebu, Immediate Clipper to AllCan AD, Global Hammers the Plum, Name Dropper, Miss Jones, Miss A W Jones, Chips and Agent #9, copy Gravedigger and Sluggo:
Hamish, Marquis, et. al., I googled [ Lena Trudeau + 1979 + Nokia + Pierre Elliot Trudeau + Kristine Marcy ] and what came up was only 5 Abel Danger files. I searched for any linkage to persons 'knighted' in time frame following SamCam's trip to NYC in September, 2001 and found two persons of interest. Rudy Giuliani and Henry Shelton. According to The London Times, New York City Mayor Rudolph Giuliani gives kisses before he leaves every morning, but to neither his estranged wife, nor his girlfriend. Instead, says The Times, "Sir Rudy" gives a peck on the cheek to the two homosexual men he's living with. "We always get a little kiss, it's cute," says wealthy car dealer Howard Koeppel, with whom Giuliani has been sharing an apartment since June. When Giuliani was recently knighted, Koeppel tells The Times that he told "Sir Rudy" to call him "Queen Howard." Koeppel (63) and his homosexual target Mark Hsiao (41) have been comforting Giuliani, and trying to make him laugh, in the aftermath of the September 11 attacks. According to the Times, Giuliani has attended every "gay pride" parade in New York during his eight years as mayor. In 1992, during his first run for mayor, Giuliani took part in a homosexual "pride" parade that included a contingent of pedophile activists marching behind a banner for NAMBLA (North American Man/Boy Love) We are now considering that Penn State, Boys Town, Rudy-Toot's ESPA and USDOJ-Pride may have linkage to 1979, Nokia, the first missing Bar-b-que Prostitute and both Frogface Trudeau and Mala Rossa Porcarina. Our ally in Leduc, Alberta reminds us to revisit the name Philo N. McGiffin as it pertains to Annapolis and the Chinese Navy and then consider Chinese Canadians who may have had a profit or extortion motive in the Pickton Pig Farm BBQ Prostitute Restaurant that was a registered Canadian Charity and then in a very uncharitable 'tit for tat' sued the government for $10M for excavating the property looking for the bones, teeth, DNA and the 'special item' that would surely exonerate RCMP, see also Dick Bent but not Cressida Dick. We believe an RCMP lady loyal to her oath has a 'tail' following Mala Rossa Porcarina wherever she goes in Alberta. The private dick is a Chaz Shilens body double who bears and uncanny resemblance to Mala Rossa Porcarina. Don't slip up and juxtapose Linda Louise Wright with Mala Rossa Porcarina or she may sue Vancouver again for another $10M to have her pant suits 'let out another 6 to eight inches. Can Kristine's signature be far off? KP Cebu…off to Foggy Dew for a brew.
Rudy Giuliani: The Knight and 'The Queen' (11/28/2001)
Imposing body-double of Chaz Shilens, wide, way wide, receiver, Oakland Raiders
Fanny Galore, with a McEwan's in hand, delivered another Captain Sherlock Martini to Chips and suggested that both Chips and Agent #9 follow Fanny back to the aft galley. Agent #9 removed her left hand from under the British Airways blue ( as in blue-blood, see also Greco-Kraut goose steppers ) blanket and adjusted her over the shoulder boulder holder having already ensured Agent Chips was 'dressing left'. As Chips followed Agent #9 he got visual confirmation of no VPLs, and he liked that. As the trio approached the aft galley, two Dangerettes were going over a contintency plan that would have them perform a HALO descent from the A318 if James Crosby, Tango Whiskey and Brumhilde were not able to shake the 'ghosts' shadowing the Airbus now beginning its initial descent from a position 65 nautical miles northeast of Comox. Chips noticed both Dangerettes were wearing only three items of clothing; bustiers, full combat thongs in mountain camo which Chips hope to change to 'mounting camo', and parachute harnesses. He saw two sets of swim fins leaning up against door 3L and he did the math.
The Dangerette in Pastel Baby Blue flashed a card indicating she was Miss Jones, Miss A W Jones who worked undercover as a 'smokin' Canadian working the streets of Edmonton's business district where her body guard Moose Knuckle helped surveil Mala Rossa Porcarina's business partners and the second team member, Agent Moxie G, was recognizable as she was the only North American Dangerette authorized to wear Pastel Bomber Green, a throwback to her high school days at Ramey AFB in time frame 1965 to 1968 where she was a plank owner in the 72nd C4ISR Cadet Wing which used to perform marching drills on the flight line and parade deck of Ramey during duty hours and performs other types of drills at Survival and Crash Boat Beaches during 'nocturnal operations' which, for security purposes, were never published on the C4ISR orders of the day but were always on a calendar inside Agent Chips' locker which was never locked and always outside Mr. Shaw's Earth Science Classroom on the north end of Ramey High. Chips harked back to what Miss Jones, Miss A W Jones looked like when she was 'workin' it' on the street as well as how Moxie G appeared in her last Abel Danger deployment as a cat woman like PWA before the Piano Wire Assassins were encouraged to carry another form of 'firepower'. Fanny spoke first.
"Skymaster and Stone expect to perform a Cat I ILS to runway 26R at Vancouver. We have ample boobs on the ground ensuring security but if Skymaster and Stone do not see three green flares at 100 feet AGL they will darken ship, turn south direct NAS Whidbey Island and at 15 miles from Whidbey get down low and fast, lights out, and terrain follow to Comox where Agent Marquis d'Cartier is standing by in an AmeriPride Laundry Truck, not to be confused with the Dirty Laundry...
that has exposed the Murdoch empire to criminal charges, to initiate the escape from the airport security folks. If we are told that we are being meet by CSIS, the Canadian version of the useless USIS created by Clintons, party of 2, we will drop Moxie-G and Miss Jones, Miss A W Jones, into Vancouver Sound from 300 feet and 135 knots if we can, other wise the HALO for 10000 feet and zero airspeed as briefed, questions?"
Moxie G adjusted her 44D cups against the parachute torso and asked "Any more Barrelita Rum on board Fanny?" From a seven drink tray Fanny retried a 16 ounce quadruple bypass rum and coke made from Barrelita, with a quarter lime and 4 small ice cubes. The quadruple bypass is the signature drink that Moxie G used to enjoy with Chips while performing in depth intel probes at Survival Beach in the summer of 1966 before Chips' family was PCSed to Hickam AFB, Hawaii so his sister could infiltrate Stanley Anne Dunham's misfit family as well as the East West Center; then a breeding ground for commies in America, capeche? Moxie grabbed a full can of coke and bypassed her rum cocktail 4 times to finish the Quadruple Bypass recipe correctly.
Fanny turned to Miss Jones, Miss A W Jones and asked "Miss Jones, any questions?" As Miss Jones struck her signature pose, 'Rabbit Ears', Fanny opined laconically that Miss Jones was 'smokin' which was exactly what Chips was thinking but so as not to start a cat fight he remained tightlipped as his TI increased before a 'manual holddown' maneuver performed by Agent #9.
As Chips and Agent #9 were enjoying the pre-landing cocktails the cabin lights came on full bright, not like Barry Soetoro's Halfbright Scholarship, but meaning full intensity and Skymaster's voice of command was clear and forceful on the PA.
"Change of plans folks, Tango Whiskey, James Crosby and Banzai Pipeline all agree that the two GHOSTS shadowing us are emitting electronic signatures indicating MOSSAD and therefore Brumhilde is 100% certain that they are really assets of the 5th Wing and Goose Bay the unit flying the 'little white jets' on the morning of 9/11 seen by Susan McElwain, the gentleman farmer and the auto salvage worker in Shanksville and anyone with their head out of their ass in NYC as UA175's replacement Darleen Drunyen Drone struck the WTC. Stone and I have the MCDU set for an ILS to 26R followed by a go around at 100 feet with a shallow climbout to 300 feet AGL.
We will then deploy ANGEL WING FLARES as we cross the western shoreline at 300 feet and in the blinding flash we will all jump from door 3L. The SMACsonic Spoliator is set to blow 15 seconds after last man out the door, which in this case is not a man as you can surely see by looking at these. Torsos ladies and gentleman, drink up, we jump in less than 3 minutes." Fanny G put her 44Ds back under her bustier as Stone and Skymaster prepared to join them in the aft galley.
Stone had finished loading the Flight Plan and arming the SMACsonic which would be manually detonated by a KU signal sent from an Iridium SAT Phone carried by Agent KP Cebu who was in a blacked out cigarette boat idling 2800 feet from shore in the Vancouver surf.. Skymaster and Stone ensured the landing check was complete and as the jet began its final approach from the FAF, they walked back to door 3L which was set to be 'blown' at the first sound of spool up for the go-around at less than TOGA power.
As Skymaster and Stone arrived in the aft galley Jumpmaster Moxie G briefed the jump order and the in water rejoin procedure. Moxie G checked her Iridium link to KP Cebu, and had 5 bars or green lights. "Signals good, when the spool up occurs we will be blowing the door immediately with jump order as follows "Miss Jones, Chips, Agent #9, Skymaster, Fanny Galore, Stone and myself. We are all tethered with the 50 foot spaced ankle bungee tethers and once in the airstream pull the primary and you will get a drag chute only and inflation of flotation occurs on water entry. We will be lights out, no comm. and confirm status by sequential tugs from Miss Jones you will signal OK with one tug to Chips, Chips two tugs to Agent #9 and so forth. If all 7 are good, Cebu and Kui Longboard will accelerate to 35 knots to separate to the north while reeling us in in reverse order beginning with me and ending with Miss Jones, Miss A W Jones. Agent Hoss has the helo floating at rendezvous point for airlift to the Pacific Hotel. Agents Bean and Banzai Pipeline will brief us enroute in the helicopter……..". Before Moxie could finish and ask for any questions the spool up occurred as the NPR Airbus initiated a go around. Skymaster blew the door when instructed by 'timing' and Miss Jones, Miss A W Jones prepared to jump first into a sea condition 2 with abundant luminescent accents. As the incendiary ANGEL FLARES were fired, 7 Abel Danger professionals followed the briefing and stepped out, popped the drag chutes which auto armed upon floating as they decelerated and descended into the frothy sea. Moxie G held up a single green glow stick and Agent KP Cebu pulled along side so Kui Longboard could attach the tow line to the retraction reel. Once hookup was confirmed, KP Cebu advanced power to accelerate to 35 knots as Kui reeled them aboard up the aquaslide deployed between the twin screws and rudders. When Miss Jones, Miss AW Jones was aboard he put the hammer down and was making 70 knots for the rendezvous point. As briefed, once all 7 were accounted for Agent KP Cebu dialed 311# on his Iridium SAT PHONE and one Airbus A318 was stricken from the registry of British Airways where Philip the Putrid has reigned atop GAPAN, the Guild that sponsored Lord Timothy Garden's air attack on 9/11 with supporting cover from SOS, ALPA, IFALPA, FAA and some part Indian pilot wannabe who was a pain in the ass for the Navy first and now Boeing, a Boeing Beagle perhaps? He who attacks last, attacks best. And somewhere 8 time zones to the east an evil looking geriatric was goose stepping around the queen's bed releasing princely samples of dried apricots, eggs and kim chee hoping to win the queen's favor, which he had very done seldom since 1953 which was reportedly the last time he had delivered a formed stool.
As the Cigarette boat converged on the bobbing helo and slowed to rendezvous, Chips got a FLASH CLIPPER from Banzai Pipeline at Molly's on Main in Plum City, Wisconsin, global headquarters for the leaderless network of fearless yet compassionate intel agents now numbering " more than 12,338 ".
Pickton Pig-Penn State-Pennsylvania Avenue Pedophile Pervert Pursuer Banzai Pipeline FLASH clipper to Chips, Hamish, Agent KP Cebu, copy Tango, Dwarf and Sluggo:
Umbrellaman reports Linda Pickton's cohorts would have been the owners of MacDonald Dettwiler and Associates including the CAI Private Equity Group's Special Investors such as Alexander Haig who therefore had an interest in the mortgage to upgrade the barn for the cannibal feasts and the software developed for the Boeing decoys and drones remotely flown via the Speckled Trout, USAF serial number 61-2669 which was the only EC135C not to retire in time frame 1992-1998 prior to Navy E-6As 'appearing' to take over the Speckled Trout Mission, see also Trish Beckman. . After months of silence on the issue of BC OnLine, the Government of BC held a media conference late on a sunny Friday afternoon in Vancouver. The Canadian Bar Association, BC Branch was not informed in advance. The Law Society of BC was not informed in advance. The media, however, were provided a full briefing on the Information Technology Story of the Year: the Government was entering final negotiations with MacDonald, Dettwiler and Associates on a deal to provide BC with 2,500 potential new jobs and leadership in the information technology sector. The price to the province? The sale of BC OnLine. In related news from the Penn State Defendants come an offer to deal as they report Linda's Clipper Ripper Guild entertained (?) William Elliott at the pig farm prior to placing him as Deputy Minister, Safety and Security at Transport Canada (2000-2003) to design the 2001 war games and test out Macdonald Dettwiler and Associates' anti-hijacking software. N.B. Elliott is now Special Representative of INTERPOL to the United Nations (effective November 21, 2011) and presumably in an excellent position to expand the SOS Pedophile Villages trade, at least according to sources in NOT SO HAPPY VALLEY, Pennsylvania.

William John Shannon Elliott

, COM, QC, known commonly as Bill Elliott, is a career civil servant with the Government of Canada and served as the first civilian Commissioner of the Royal Canadian Mounted Police from July 16, 2007 to November 20, 2011. He currently serves as the S
pecial Representative of INTERPOL to the United Nations. Our lady in Pennsylvania has demanded that Linda Louise Wright scrub the Guild of Home Service Professionals from her cyber law shingle. No word from Edmonton, but Dragon Lady in Leduc suggests "the noose is tightening" and that the Alberta Darling has moved out of 24 Sussex and is shacking up with the RCMP bodyguard who helped finger Zaccardelli in vain attempt to enable VIRTUAL FLOATING MATRIX which will be explained in court in January, 2012, by Cpl Galliford RCMP and Agent Chips, Abel Danger, Banzai.
As the seven Abel Danger Agents climbed aboard the Super Puma helo, in West Virginia, Arlington, and Plum City final preparations were being completed to KILL THE BEAST by whatever means necessary. The blond and vapid Judge in Pennsylvania was wondering how the public would react to her springing Jerry Sandusky (Ben Dover?) and where her career was going post Pig-Pickton-Penn State-Paterno-Pedophile as the global citizenry respond to Franklin Coverup, Penn State Coverup, SOS-CV coverup and the revelation that the illegitimate son of a pedophile 'gash gourmet' was sent by City of London to finish off what the inept Canadian Military couldn't on the morning of 9/11; DESTROY AMERICA. As the battle between Sister Abel and Brother Cain was finished, Agent Chips wondered if his parents, resting in the shadow of the 9/11 Memorial a quarter mile from the Pentagon, had ever imagined their only two children would live in two different worlds and serve two different masters, as is Written in Matthew 6:24
24

"No one can serve two masters. Either you will hate the one and love the other, or you will be devoted to the one and despise the other. You cannot serve both God and money."
...and the winner is……see below, capeche?
Agent Hoss pulled up on the collective while adding climb power and pushing the cyclic forward to lift off towards the Pacific Hotel, White Rock. Agent #9 was given the packet containing keys and as she passed them out she was delighted that her contact in White Rock had ensured Chips had room 311. Her Skene's gland began flushing as did her face. In the dark of the helicopter cabin Chips could sense her warmth as he noted she was in room 313; which adjoined. As two circuit breakers begin to pop in a sea soaked bustier, the tensile strength of an IOC that typically was Pastel Manly Mocha began to be tested by a PRTC. As the two Abel Danger Texas born intel pros looked forward to ADT, not the ADT security scam run by Pelosi but rather 'adjoining door treatment', an incoming Clipper from Gatineau, Quebec came in from a Bridgetopper watching for domestic trouble at 24 Sussex.
Pedophile Pervert Pursuer Atomic Betty IMMEDIATE Clipper to all Abel Danger Agents in Operation ZIPPER as well as all AD-Can, copy Agent Vani, Ginger Cookie and Trance Dancer:
Hamish and Chips, et. al.; the post card was mailed from a small town called Agropoli--the post office in Sorrento was busy\--I gave up after 15 minutes. Nothing in Italy works properly--the number system at the post office reminded me of being in a \polish post office in 1989--slow. However, I did meet with the Scottish lady as well as Dragon Lady's friend from Leduc, Alberta, and they confirm from high level source that the Alberta Darling was living with the bodyguard and lately a sickening show of loyalty/ accompanying Glamourboy to all social functions etc. no one is buying it and like Leonard Cohen says everbody knows. The Inverness Agent reminds Marquis d'Cartier and his research crew to 'revisit' what RCMP Zaccardelli identified as a "virtual floating matrix" of global organized crime and its links to the Ripper Clipper Guild, apparently set up by Virginia Fortune Ryan, daughter of the John Barry Ryan, an American multi-millionaire, and Margaret, daughter of the financier Otto Kahn who became almost a brother of railroad builder E. H. Harriman which may link to the apparently pedophile-pimping activities of Russell Williams and his wife Mary Elizabeth Harriman, see also the Harriman wench who 'created' Hillary Roadhog THUNDER THIGHS. Virginia Fortune Ryan is known as the Countess of Airlie – a Lady of the Bedchamber to Queen Elizabeth II. She is the wife of an apparently extorted man-in-the-middle, the former Lord Chamberlain David George Coke Patrick Ogilvy, 8th (or 13th) Earl of Airlie. Her husband was educated at Eton, and served in the Scots Guards during the Second World War. She runs two homes on the family's 69 000 acre (280 km²) estate in Angus: Cortachy Castle and Airlie Castle and has a home in Chelsea, London. He joined J. Henry Schroder in 1953 and, in 1984, resigned from Schroder in order to take up the position of Lord Chamberlain where he appears to have usurped executive authority over Crown Agents from and unwitting Queen Elizabeth II. He may have been a similar victim of a MitM attack as his late father, who served as Lord Chamberlain to Queen Elizabeth, the Queen Mother. He remained in the post until 1997. She would be suspect number one for extortion of various MitM to organize installation of incendiary bombs in the Schroders Salomon Smith Barney offices in WTC# 7 apparently triggered on 9/11 by Crown Agents' Ripper Clipper Guild based on an ultra-vires authority relayed through Juliet Wheldon, the then-Treasury Solicitor. Any relationship between the Countess of Airlie and the Geddes family and the Chicago Fire of 1871 will be determined. Between Dragon Lady and Inverness Agent we seen further finger pointing among those being fingered. Next time on the Gatineau bridge, I get the top, again." Atomic Betty
Agent Hoss saw 6 alternating red-green lasers shots from the top of the Pacific Hotel so he knew the rooftop landing was compromised. Seeing that the green lights preceeded the red lights he understood he was to offset to the starboard, or right for you landlubbers or staid economists or lesbian RCMP bikers. Seeing a dim circle of green, he cancelled both the automatic navigation system and FADEC to ensure the experiences of the 1994 RAF Chinook FADEC hit in Scotland, the 1996 Ron Brown T43 ALS hit in Croatia, the Turkish Air 1951 hit in Amsterdam, the Speedbird 38 hit at Heathrow and the Air France 447 hit enroute Rio to Paris were not foisted upon his Puma or his Abel Danger passengers. Whereas City of London TWISTED SISTERS could corrupt FADEC engine signals ( Turkish 1951, Speedbird 38 ) and realigned automatic final approach guidance software (RAF Chinook, Ron Brown T43) or in the case of Air France 447, both, Hoss knew that automation was not always the pilot's friend. As he went into a low hover inside the green ring, all seven Abel Danger swimmers used rope ladders to egress the Puma and disappear into the woods on four different cardinal headings. As Chips and Agent #9 headed to the north, they arrived at the hotel first and let themselves in through the service entrance as an SEIU non-sympathizers allowed them entry. Making their way to a service elevator, Chips crawled into a laundry cart as Agent #9 dropped her laundry and put on a chambermaid uniform, apron, shoes and ID. As the service elevator car arrived at the 3rd floor she pushed the cart towards Room 311, opened the door and turned on a vacuum cleaner. As the mysterious person by the ice machine entered a hotel guest elevator, she tapped on the laundry cart 3 times whereupon Chips crawled out and entered Room 311. Chips placed 4 videos in cue on the TV player and set the volume loud enough for those in the hallway to hear. Seeing the open door to adjoining room 313, he motioned for Agent #9 to take her place in Room 313 whereupon she closed the adjoining door after having locked it from the 313 side. Chips, thinking she had made a mistake, tried to open the door for her to exit, but found it locked. He suggested she go into the hall and ingress from the laundry cart side of Room 313's door.
"Chips, I cannot do that as I left my room key in 313" as she removed her chambermaid outfit and reclined.
"Oh no" responded Chips, not yet getting her drift but starting to get her scent.
"Oh, yes" cooed Agent #9 while she played F4 on her Clipper Hot Wax pallete as she was wetting her own palate, capeche? As two recliners became one, a song from 1959 flooded Chips with memories while in the laundry cart in the hallway, Agents Dwarf and Diehard had weapons ready in case the four videos playing in Room 313 provide a level of deceptive cover for Chips and #9 who were rediscovering another space and time.