Lloyd's Bordereau Insurance at Worshipful Crime Scenes
Mrs. Huhne's bi-sex entrapment of butch Pilots, Clothworkers & Armorers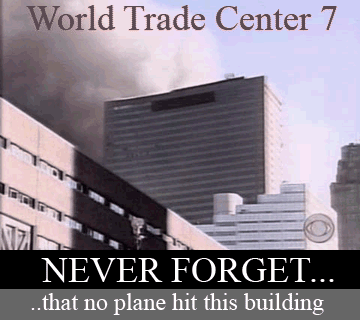 Team learns that Lord Black has been linked to Crown Agents' bi-sex trap rituals at Piggy's Palace, Anna the Jackal, BP Bordereau and the City of London Livery Companies. Chips hammered away on Agent Grapevine just like the derricks that dot the horizon around her D as in Dallas hometown. Gorelick stepped down from the Schlumberger board. Grapevine stirred; Stevie squeezed a simultaneous exploculation narrowly beat a rappelling line that penetrated the window of Room 1002 at the Arora International. Diehard climbed off the rope, adjusted himself to the left and grunted 3 times, simulated wiping his rear and throwing an imaginary object at the wall mounted airconditioner. Chips mounted the rope slung under and HH53D Jolly Green flown by pilots with a USMC MOS beginning with 75. Chatterbox Marquis d' Cartier Immediate Clipper to Chips that Jardine Matheson had offered ship-jumper apprenticeships in Hong Kong where Dave Cameron learned how to switch assets on networks used by Crown Sisters in bordereaux insurance frauds on Lloyd's of London. Current example is sinking of the Transocean-owned BP-chartered Deepwater Horizon drilling rig on April 22, 2010. Royal Crown Agent Slade Lane noted that Chris Huhne's bisexual lover was becoming the Secretary of State for Energy's official partner and had reported on OJ Simpson trial and the Oklahoma bombing. The G550 crossed the outer marker of the duty runway at Majorca, Spain; Chips and Suky heard both engines spool up and the landing retract as it broke hard left in a level escape attempt and accelerated with TOGA power just as
...........
.............................
KSM Lead Witness Hamish FLASH Clipper to Chips, Judi McCloud and Bravo Hotel, copy Game Breaker and Cruise Director: "Conrad Black has been released on bail restricted to the lower 48. Reportedly he is enroute to Plum City, Wisconsin. Chips, contact Hammer Banzai Pipeline as he has travel arrangements for you and we have linked the people who framed Lord Black to Crown Agents, Barclay Twins, Golden Tree, Sidley Austin, Telegraph Group, Mary Harron's Weather Underground bi-sex entrapment rituals at Piggy's Palace, Anna the Jackal, BP Bordereau and the City of London Livery Companies....for security reasons Conrad may be in a BDD11 Double Decker Coffin in the trunk of a 36 Studebaker concealed in a Ryder Truck like those used at the Murrah Building in 1995 and WTC in 1993. Hamish"
Let Us Pray. Almighty God, thank you for The Alliance Defense Fund who has stepped up to defend Maureen Rigo and her students who were told that they could not pray outside the U.S. Supreme Court building by the court police, because bowing their heads in prayer allegedly violates statute 40 U.S.C. 613 which bans parades and processions on the public sidewalk. We are reminded Jesus' words in John 15:20, "no servant is greater than his master, for if they persecuted me, they will persecute you also". Please bring victory for free speech and prayer, in Jesus' Name, Amen.
For the next 3 hours and 54 minutes Chips kept hammering away on Agent Grapevine just like the derricks that dot the horizon around her D as in Dallas hometown, not to mention D as in 40D of which she had a pair with circuit breakers popped indicative of heightened pleasure, a trademark of Agent Chips and other members of the Worshipful Order of Swordsmen Guild of which he was Head Swordsman, Chief Therapist and Master TRT [ thong removal technician? ]. Chips harked back to a time when in addition to a pair she had peach fuzz but of course being a gentleman he never shared that memory with anyone except to ever swelling agencies who were sharing the work of Abel Danger in a way that was causing Gore to take a powder on Oslo, Gorelick to step down from the Schlumberger board, 4 alarm 'turn off agents' to become individuals of interest while invoking the 5th Amendment and the CEO of BP to execute the Banzai Pipeline departure as Badger Banzai and Badger Chips beavered away exposing the perverted sexualization of governments and industry from the 'light in their loafer Limey's' to the 'Bull Dykes on bench at USDOJ'. I could be more specific but the People for the Ethical Treatment of Animals would probably protect Obama's Penguin if I fingered her by name. Suffice it to say she has the lowest approval of any previous horseshit nominee to sit on a bench which is saying a mouthful if she is considered duller than Bork the Dork or Harriet the Scariet. In a rare and isolated incident of truthful reporting by a major media outlet CBS News has been quoted as saying she is a Lesbian. No shit Sherlock, take a look at that mug on that smug pug. Following the 3 hour and 30 minute 'switch' called by Grapevine so she could finish off on the high ground, her elevated temperature and her side-saddle straddle caused Chips to be in imminent danger of a premature exploculation and so he imagined Hillary pouring gasoline on Gorelick's House of Cards and Boo Boo tossing a match on it in hope that they could 'burn up' the evidence trail that tied Little Rock's Rose to Chicago's Northern Trust to 9/11, Katrina, Deepwater Horizon, 'ITEM D', and the TURBULENCE PLOT for her majesty's Sub slated for both decommissioning in 2011 and being the target of one of the three False Flags considered for 'prior to the election', capeche? A second False Flag is a large HAARP QUAKE penciled in for August 2nd, give or take 48 hours according to Abel Danger pulse takers Banzai Pipeline, James Crosby and Otto Pilot who, along with Puerto Rico's Corazon Dulce, monitor HAARP site in Russia, Arecibo, Alaska and Norway. As the 4 pulse takers where monitoring the HAARP preparations Chips' internal pulse and temperature probe sensed that Grapevine was about to let loose, 3 minutes early in the intended 4 hour enduro. Oh well, she could owe him the three minutes for later.
In a rare example of skewed timing, such as BBC's reporting of WTC 7 falling 20 minutes before it was 'pulled' to generate a windfall for Larry Silverstein, who was not the ultimate beneficiary just a handy financial 'cutout' to get the hounds off the trail if FBI and DOJ every got serious in prosecuting the 'financial Treason of 9/11', Banzai's incoming Clipper arrived AFTER the exposure of the False Flag planned to forestall the 'no incumbent Democrat left behind' election of November, 2010, which would come after the results of Hillary, DNC and Crown Agents assault on Boo Boo's tenure concurrent with a 'grass roots' effort to Restore the Republic which would follow the Midnight Confessions concerning the dead choir boy, Robert Wone, and the true deal on why Kal Penn hangs out in the WH, capeche? Especially when his handler and the girls are at a 5 star hotel in Spain with the other 5 US Crown Sisters later to be in the company of the big cheese [ El Queso Grandisimo ] in Spain at a resort in Majorca. Big cheese, meaning Foghorn Leghorn or what ever Miriam is going by this rendition as she apparently bristles at the title Mrs. Clegg. As Hillary Roadhog can attest to female javelinas bristle also.
Wrecking Crew Banzai Pipeline Immediate Clipper to Umbrellaman, James Crosby, Otto Pilot, Name Dropper, Hamish, Chips and Corazon Dulce, copy Uncle Ray and Nano al-Umina: "Abel Danger Deep Blue, Deep Jew and Deep Crimson all report 'chatter' on the trans-atlantic fiber optic cable that parallels 'chatter' from the Marines at Shriver and the Army Sigint plant at Alice Springs/Orange Grove. For the first time since July, 2001 we are hearing of a triple redundant False Flag. This time it involves the potential scuttling of the Submarine Turbulent, a 'Strangler's Suite' hit on a Gulfstream V variant carrying a Saudi diplomat into Andrews or.........".
Chips realized that the transmission was suppressed and he redialed Banzai Pipeline to find the 3rd leg of the three legged stool only to hear a dull tone at the other end of the line reminiscent of the ELO song Telephone Line. Agent Grapevine appeared to be nearing Climax, and I refer not to Climax, Minnesota where the woman from Fertile died in a car wreck. Wanting to please his partner the pole sitter Chips put down his Clipper Squirt Gun and stabilized Grapevine by her hips, remarkably trim for a woman of some 63 years. As she arrived in the final throes she was riding high enough where he was reminded that she was a natural blonde. As she reached the end of her journey she spit out the Minnesota Vikings tube sock and collapsed into Chips' linebacker like upper torso. Heavy breathing gave way to hushed and rhythmic calmness as the former Kenmore model arrived at REM sleep just as Agent Stevie R.. Gowray arrived to remove her from the pole, and I don't mean the North Pole or the aircraft that was hit when the Polish leadership refused to cave into the EU financial plans as GS trashed Greece and threatened Germany while in Iceland though the air was not clear what was clear is that the Sovereign Nation of Iceland told the European Central Bankers they'd be repaid 'when hell freezes over'. Chips was washing down the 3 NDSU EOPs and 2 tins of Smoked Oysters as Agent Stevie did her impersonation of Jr. Bonner settling on to bucking stock in a squeeze chute. She put her piggin' string in her mouth, nodded her head to Chips, and whispered 'Let er Buck' to which Agent Chips immediately started bucking like a red-eyed cow snorting fire from it's nose. As long as Chips and Stevie will be bucking for at least 30 minutes prior to the first switch, let's take a musical break and listen to Ghost Riders in the Sky by Spiderbait knowing full well that Merle Haggard was a vocalist and fiddle player for Bob Wills and the Texas Playboys before Agent Chips bought a 1936 Studebaker for the Plum City Abel Danger Office so that when Attorney General Horseholder and Barry 'Kid Kenya' Soetoro are charged with Treason and make a run for the border, but not the Arizona border thanks to Governor Jan Brewer, he will need that 427 powered '36 Stud to run 'em down from behind, capeche? It appears that Holder and DOJ don't want to engage head on as they have not responded to a Qui Tam offer of Civil Case 3:07-cv-49 and they have also cancelled the KSM Trial after the Defense lined up Hamish and Chips to be expert witness for the defense which should be a walk in the park but not McArthur's Park where the sweet cream icing is flowing down because someone left a cake out in the rain.
As Agent Stevie slowed from a gallop to a canter, in a manner of cowboy-talk, Agent Chips saw a Priority Clipper come into his Clipper Squirt Gun.
KSM Lead Witness Hamish Priority Clipper to Corazon Dulce, Umbrellaman, Banzai Pipeline, Kui Longboard, copy Chips and Name Dropper: "Check Crown Agents Sisters' Jamie Gorelick and Miriam Clegg and insiders of the DLA Piper law firm, the City of London Solicitors' Company and Lloyd's Register in re insurance fraud on Transocean associated with explosions on and the sinking of the Deepwater Horizon drilling rig in April 2010. They are using Oracle links to the Lloyd's Register's office in Fenchurch Street, London, and KPMG and Transocean's offices in the Swiss canton of Zug. They are selling, manipulating, and re-insuring positions on the Lloyd's bordereau so that their cronies profited from the sinking of the Deepwater Horizon. We may find that Hayward is given a golden parachute so they can 'parachute in' the friend to Russia to de-nationalize BP after brokering their multi-billion dollar payout to prop up the Kenyan Squatter Muslim. If Miriam orders Obama's Handler to Spain and then hands her off to the Head of State, watch for a Strangler's Suite incident on an Airbus in Afghanistan, Pakistan or Iran. Boo Boo is running out of time in office and he knows it. Hamish"
Chips often wished he had a 'spam filter' that would block the cheesy drivel that oft emanated from the Cambridge Scholar who was not intellectual but had great fun in luring self professed intellectuals, such as those who abound in profusion at James Delingpole's Blog in the Daily Telegraph, in mental Chess games and always defeating them. Checkmate. Being in someone's OODA loop be it in Chess or in the exposure of the British Crown Agents and the Guilds, most significantly the GAPAN, Banker, Weavers and Stationer's Guild, and how those Guilds and their Heraldry symbols pointed any capable sleuth directly toward the 'tools of the trade' for the various corrupted groups assigned spoilation of evidence duties at a variety of FC-KU Crime Scenes, capeche? Most notably the Worshipful Guild of Banker's and the symbology in red and black that was as plain to read as black and white assuming one's eyes were not black and blue or bloodshot like the Union Chiefs at ALPA, ICAO and GAPAN. As Chips was suffering through Hamish's Priority Clipper, Chips' Squirt Gun took an Immediate TM from Habib in Tripoli who had interviewed Chips for a possible flying job in Libya after the crash of a Libyan A330 and before the interesting crash of a Pakistani A321 both of which Chips had a license to fly but not a license to kill hence his temporarily retirement from flying until the 'rogue parts' were removed like he first asked ALPA to do on 10 Dec 06 which elicited this irresponsible and childish response below between 3 Northwest Airlines Vice-Presidents trying to intimidate Captain Chips. FFC. That's Marine Corps brevity for Fat Chance with an adjective between the F and the C.
From:
Moore, Pete A (pete.moore@nwa.com)
You may not know this sender.Mark as safe|Mark as junk
Sent:
Mon 12/11/06 6:12 AM
To:
avalonbeef@msn.com; Hylander, Ken J (ken.hylander@nwa.com)
Cc:
Campbell, Tim P (tim.campbell@nwa.com)
Pan African Air Safety Habib Immediate Clipper to Agent Chips, Abel Danger Plum City: "Chips, the airline agrees that you can be more effective helping with our cyber security and the cleansing of our Airbus Fleet in a manner consistent with your proposed 'cleansing' of Northwest's Boeings expressed in the 10 December, 2006 email you sent to the Vice-Presidents of Northwest regarding the Strangler's Suite of weapons illegally installed in FAA Part 121 airliners. Unlike Northwest Airlines, if you would agree to consult with our airline network in Northern Africa we could prevent hull losses like Adam Air 574, Kenya 507, Colgan 3407 and Air France 447 all of which occurred after Pete A Moore responded to your credible threat with ridicule and scare tactics. If this message finds you in Tripoli or London fine, if not and you could be in Tripoli, London, Guernica or Malta in next 72 hours please advise via Immediate Clipper. Habib, Abel Danger, Tripoli"
"Switch" called Stevie R. Gowray at the 30 minute mark into their 4 hour enduro. She must have sensed a reduction in turgidity as she pushed a 3 tab pouch of Rodney Baldinger NDSU Extend-o-peters towards the top of her head where she knew Chips could see them. As Chips swallowed the gel tabs, washing them down with Smoked Oyster juice, Stevie sensed an immediate 'bounce' in turgidity and she moaned 'tungsten' to the ever affable and never flappable Master Swordsman who was pumping her for information, in a manner or speaking. Some might suggest data mining. As his self esteem rose with his turgidity increase he dictated, I say again, dictated a verbal response to Habib.
Abel Danger Ass Symetric Intel Chips Immediate VoIP to Abel Danger Habib: "Message received, target Tripoli, ETA 36 hours. Details in 4 hours, I am knee deep in a project at present. Chips."
Chips found that although the rigors of a career in mortgage banking had taken a mental, financial and emotional toll on Stevie R. Gowray the years had been kind to her body, part of which Chips was 'sampling' as he mentally planned the Tripoli caper. Knowing that there were some people in Amsterdam who had twice previously tried to end his flying career he considered traveling with his Captain Rich McHogeny passport and wearing his Oscar de La Renta Slingshot Rumpmaster in Pastel Manly Mocha. Knowing his overnight security would be doubly important he asked a question of his well endowed boink-mate Agent Stevie.
"Stevie, after this enduro we need to contact Banzai and set up a hop over to Tripoli. Knowing that the GAPAN, BALPA and JAA all wish I were silent, or worse, and ALPA is frozen with fear of my Pro Se proceeding, can you select 3 fellow PWAs to travel with on this mission oh my soft and supple yet magnificently moist maven whose blonde hair has been verified as natural? They can be anyone you wish to work with the stipulation they must be sexually active heterosexual women with raging libidos and knockers like the headlights on a 1936 Studebaker Dictator coupe, capeche?"
"We can discuss Dick Taters later; shut up and boink me Chips"
As Agent Stevie assumed a position she call the 'slider' Chips realized that her mispronunciation of dictator was more than likely intentional and suggestive. And he liked that. Chips was feeling the urge of the recent Smoked Oyster conscripts to free themselves from his crown jewels so to delay that exploculative possibility he pictured Madeline Albright just as a Priority Clipper caused his Clipper Squirt Gun to vibrate and Chips was causing Stevie's 'man in the boat' to vibrate, or some might say 'quiver'.
Blabbermouth Agent Jam Priority Clipper to Name Dropper, Slade Lane, Yellowhammer, Hamish and Chips, copy Suky Slicer: "Dropper, was at the Maritime Semen hall today, no strike that, Maritime Seamen's Hall today and bumped into some laid off ruff-necks from the Gulf. Sounds like Conrad Black was not admired by the Crown Agents nor their puppeteers. Three new terms used were bordereau, Anna the Hyena, and Mary Harron entrapment rituals. Check out this guy; he looks like a Crown Agents double agent. A worker on the oil rig at the centre of the Gulf of Mexico spill has said a crucial warning system was switched off [by Lloyd's Register folks?] before the explosion that killed 11 people in April. The chief technician who works for Transocean, which BP had contracted to do the drilling on the Deepwater Horizon, told a federal panel in New Orleans that the alarms were switched off to help workers sleep. This meant fire or high gas levels would not be detected. Mike Williams said the general alarm had been switched to "inhibited" before the blast on April 20. Mr Williams told the hearing that when he questioned why it was disabled he was told it was because they "did not want people woken up at 3am due to false alarms". If the system had been turned on it could possibly have given an earlier warning of the imminent explosion to those working in the drilling rooms where several of the workers died. He also explained that another device which was meant to shut down the blowout preventer if gas levels reached high levels had been disabled or bypassed some time before. He said he raised concerns about this but was told by Transocean supervisor Mark Hay: "Damn thing's been in bypass for five years.. As a matter of fact, the entire (Transocean) fleet runs them in bypass." Mr Williams has filed a lawsuit against Transocean and BP and is one of many workers who have testified about breakdowns and flaws on the rig. His revelations come as teams working to stop the leak in the Gulf of Mexico return to the oil spill site to resume work. Word around here is BP will be related to Russia going forward, as in the polls Boo Boo goes backwards....fast. Jam"
As Chips honored Agent Stevie's switch call an Immediate response to Jam from Name Dropper was copied to Chips also who was slamming the sausage to the Branch Manager of the Fort Worth Abel Danger office as she wondered if Fort Worth ever crossed Chips' mind or only George Strait's.
KSM Agent Name Dropper Immediate response to Agent Jam, copy Slade Lane, Yellowhammer, Hamish, Suky Slicer and Chips: "The Lloyd's Register Group is a
maritime
classification society
and independent risk management organisation providing risk assessment and mitigation services and management systems certification. Historically, as Lloyd's Register of Shipping, it was a specifically maritime organisation. In the late 20th century, it diversified into other sectors, including oil & gas, process industries, nuclear and rail .. Since 1880, the Register, with information on all sea-going, self-propelled
merchant ships
of 100
gross tonnes
or greater, has been published annually by the joint venture company of
Lloyd's Register - Fairplay.
It was formed in July 2001 by the merger of Lloyd's Register's Maritime Information Publishing Group and Prime Publications Limited. Lloyd's sold its share in the venture to
IHS
in 2009. A vessel will remain in the Register until something happens to her; for example if she is sunk, wrecked, broken up, hulked, scrapped, etc. Lloyd's Register provides quality assurance and certification for
ships
, offshore structures and shore-based installations such as power stations and railway infrastructure. However, Lloyd's Register is best known for the classification and certification of ships, and inspects and approves important components and accessories, including life-saving appliances, marine pollution prevention, fire protection, navigation,
radio
communication [FC-KU crime scene] equipment, deck gear, cables, rodes, and anchors. Lloyd's insurers were part of a syndicate that insured the rig owned by Transocean Ltd. and have already paid out their part of the $560 million insurance contract, Chairman Peter Levene said this month. We at USMS Western Florida see the propensity to access risks, manipulate risks and cause great profits or losses. Watch submarine Turbulent, USS Kitty Hawk and Airbus jets in the 3 most likely False Flag theaters leading up to the erection of 2010. A domestic 'attention getter, say an earthquake in Pacific Northwest, would be handy for those losing the grip of power. And if a Saudi G-V jet was morted enroute to Washington DC Israel/Mossad could be fingered, again. Dropper"
Chips was 'doing the math' and realized that this was a mirror image to what had been done with insurance of the Rockefeller Twins, the massive short selling of United and American stock prior to 9/11 Treason which history would someday recall as Hillary's Trojan Camel as Rose Law's QRS 11 was the critical component that allowed UAL 175 and AA 11's drone replacements to hit financial targets AON Corporation and Cantor Fitzgerald in a surgical hit requiring precise 5 dimensional control: latitude, longitude, elevation, time and speed. Gee, I wonder if some hapless Muslim zealots who couldn't even land a Cessna 150 could do that twice in the same morning in New York and then do it at the Pentagon. Of course they couldn't, see below:
Abel Danger Triple Agent Tim Osman Flash Clipper to Name Dropper, Chips, Hamish, Banzai Pipeline and Suky Slicer: "This morning, from a cave somewhere in Pakistan, the Taliban Minister of Emigration, Mohammed Omar Abdul Latif, warned Australia that if military action against Iraq and Afghanistan continues, Taliban authorities will cut off Australia's supply of Convenience Store managers. If this action does not yield sufficient results, Taxi Drivers will be next. If this fails then it will be followed by:-co Customer Service Reps, Telemarketers and finally, Queensland Doctors. This is getting ugly folks. PS Mr. Blue Skies suggest avoiding Jet Blue or Air Blue, not sure which is which. Tim 'al Qaeda' Osman, LOL"
Chips could see that Agent Stevie R. Gowray was reaching for the Minnesota Vikings tube sock with 2 hour and 44 minutes to go. Perplexed he scanned his unit with his AQFB27Z peni-scanner and found that his Turgidity Index had peaked at 132%.. Knowing that he could injure Stevie's larynx and vocal chords he immediately did the gentlemanly thing and thought of Thunder Thighs and Nancy Pelosi which caused a precipitous fall in TI and also BP and I allude not to Technical Instruction or Banzai Pipeline. As his 'lower unit' returned to its more normal swollen size he harked back to how Northwest Airlines had not done very well during the last decade of it's existence and wondered how many Vice Presidents of NWA remembered the names Ray Fenner or Field McConnell. As if someone, somewhere was reading his mind a Clipper came in from Washington DC's media office and Abel Danger's own Bravo Hotel:
Abel Danger Scribe Bravo Hotel Routine Clipper to Fish, Chips, Buck Naked and Hamish copy Mitch Stack: "Fish and Chips, et. al., saw this from the AP this AM, capeche? U.S.--Northwest Airlines Didn't Follow Safety Orders, Published July 22, 2010, | Associated Press WASHINGTON -- For more than a decade, Northwest Airlines repeatedly failed to follow federal safety orders but wasn't held accountable by the Federal Aviation Administration, according to a government report. [ see email below article from Whistleblower pilot McConnell to VP of Flt Ops of NWA ]The report by the Transportation Department's inspector general's office confirmed many of the allegations brought by a whistleblower in 2005 and again in 2008 of a cozy relationship between FAA managers and the airlines they are charged with inspecting.FAA inspector Mark Lund charged that FAA managers at the safety office that oversaw Northwest routinely allowed the airline to avoid penalties or fines by voluntarily disclosing failures. In response, the FAA headquarters initiated a national review of safety order compliance at major airlines in 2008 that found 14 instances in a four-month period in which Northwest didn't complied with safety orders, one of the highest of all the airlines reviewed, the IG report said. The failure to comply with FAA safety orders continued even after FAA's review, the report said. There were eight more instances in which Northwest didn't carry out safety orders in the budget year ending on Sept. 30 2009, the report said. The FAA office overseeing the airline closed five of those cases without recommending penalties or fines. Chips, regarding your federal lawsuit Civil Case 1:08-1600(RMC) has FAA Administrator Randy Babbitt, ALPA President John Prater, or ALPA past-president Duane Woerth ever responded to the information you delivered to FBI Director Robert Swan Mueller III on 13 Feb 07? Bravo Hotel, Delta Charlie"
Chips was harking back to 19 January, 2010 when he had last been in the Court of Judge Rosemary Collyer when he was distracted by Agent Stevie who was reaching for a bottle of Tabasco, a brillo pad and a frozen gerbil. He wondered if Boo Boo was planning to drop by for a 'cold one'. Or if Rahm the Rammer was going to stop by for a stiff one. Of if Frank Barney was planning for one of each as he proudly commissioned the 69th Sodomites into the US Army to be complemented with the US Navy Butt Pirate Brigade and the Air Force B52Q model which would feature 25 additional tailgunners but no guns nor ammunition, only personal lubricants and condoms purloined from Boston and New York City Public Grade School restrooms or perhaps from Farney Brank's personal stash.
WASHINGTON (SR)

- President Barack Obama has directed the Pentagon to replace the "don't ask, don't tell" policy with one that will allow openly gay men and women to serve in the military.

Defense Secretary Robert Gates and the chairman of the Joint Chiefs of Staff, Admiral Mike Mullen, will present details of the plan to U.S. lawmakers next Tuesday.

According to sources inside the Pentagon, changes to be implemented include adding choreography to marching regimens, equipping all dorms with double-wide bunks, new fitted uniforms in seasonal color palettes, the installation of hot tubs, and more.

In a potentially controversial move, the Pentagon will announce the formation of a new all-gay, all male company tentatively named the "Fighting 69th Sodomites." Sources credit the creation of the 69th to House member Barney Frank, who has reportedly been working "very, very closely" with gay Pentagon officials.
Chips was enjoying another dose of Stevie's 'slider' technique when all 3 Clippers went off in FLASH and ALARM simultaneously:
Abel Danger Hammer James Crosby in Looking Glass FLASH Clipper to Chips, Stevie R. Gowray, Grapevine, Homi and Diehard: "Otto Pilot's report from Trondheim indicates HAARP powering up. Corazon Dulce confirms same for Arecibo. Russia and Alaska still 'cold'. Suggest Homi and Diehard extract the 3 clients ASAP as J-Stars deploys an RF Umbrella over Crawley, Gatwick and a 50 mile radius. Sluggo and Dwarf are engaging. Extract the Clients, ASAP, James Crosby, Hammer."As Grapevine started to stir Chips suggested to her "As long as you are stirring, stir me a Captain Sherlock Martini please and lay out 3 matching IOCs in Pastel Teal, we are going in harms' way. And Stevie, we are going to have to cut this short, lock your ankles and squeeze like you used to at Ramey AFB in March of 1970".
As Grapevine stirred and Stevie squeezed a simultaneous exploculation narrowly beat a rappelling line that penetrated, I say again, penetrated the window of Room 1002 at the Arora International. Soon thereafter, Diehard climbed off the rope, adjusted himself to the left and grunted 3 times, simulated wiping his rear and throwing an imaginary object at the wall mounted airconditioner. Chips understood.
"Diehard means the shit is hitting the fan and we three need to leave immediately". Chips, ever the gentleman held the rope steady as Stevie then Grapevine then Chips mounted the rope slung under and HH53D Jolly Green flown by pilots with a USMC MOS beginning with 75. Diehard glanced around the room and saw that Chips had not remembered to take his Captain Sherlock Martini so he took that in his left hand, the rappeling line in his right and gave 3 tugs. Agent Hoss lifted off for the west end of the south ramp at Crawley where Buck Naked awaited Chips et. al. in a G-V variant with Saudi markings and call sign Osmond 1. This O is not the 5th O to complete the noose around Oprah, Obama, Oahuan, Story of O and ITEM 5.
As they were choppered the short distance from Crawley's Arora International Airport just across the tracks from the Crawley Rail Station, Chips gave Agents Grapevine and Stevie brief exams to ensure they were not burning out of control due to the magnificence of the monster straining against his Oscar de La Renta Slingshot Rumpmaster in Pastel Teal. Chips detected that Stevie R. Gowray had an acceptable MI but Grapevine was a little lower than normal and she seemed a little tight, or tense, no, let's stick with tight. As Chips looked into her moon-pie eyes, not to be confused with Lucy's kaleidoscope eyes or Jamie Gorelicks 'Bette Davis' eyes he could sense her warming up to his attention.
http://www.pakalertpress.com/2010/07/29/video-al-qaeda-does-not-exist/
"Oh Chips, what if we are in Libya when the American people find out there is no al-Qaeda and these last two wars were contrived to prop up the drug, oil and military hardware sales at the expense of the innocent victims in Afghanistan and Iraq. I think Diehard is correct, I believe if the American people were ever to awaken from the debt induced slumber the shit would hit the fan, just like in Airplane when the gay Air Traffic Controller and Lloyd Bridges nervously awaited the arrival of the 707 where Leslie Nielsen's character was giving brief digital exams using stirrups and a drape, I am so glad that you don't want us all to use stirrups."
Chips finished his exam of Grapevine and was about ready to explain the relationship between al-Qaeda, John Deutsch, Noam Chomsky and Dr. Thomas Hale when Grapevine gushed "I demand a second opinion". Not being a doctor, but playing one on every aircraft ride and Abel Danger night operation Chips immediately recommenced his DME of Agent Grapevine and found that she was sudsing like a Maytag which made him feel better about his lack of medical shingle commensurate with Obama's lack of birth certificate, lack of evidence of attendance at Zbigniew Brezinski's Columbia CIA Agent mill, lack of Oath of Office that would displace his loyalty to the Crown, or lack of understanding of who, exactly, is his daddy. Perhaps it was the Gash Gourmet. What putrid lineage, America deserves better, capeche? As Grapevine was fumbling to loosen her bustier Hoss turned around and said:
"Buck Naked and Stone Kohl have the G-V at the hold short of 26L and it's ready for takeoff, we will autorotate, lights out, to the grassy lack of knoll next to the Gulfstream.
When we are on the ground get out of here and over to the G-V as MI6 and MI3 are known to be responding to reports that a Learjet is at the end of Runway 8R and that a pair of Annas are on board with an assumed destination of Moscow's SVO airport. We have imputed a delay to the MI3/MI6 response by having the Pakistani owner of an organic doughnut shop open her store and we believe if British cops are like American cops that doughnut and coffee stop will allow us to get out of dodge before the Limeys respond to the wrong jet and I trigger blow up dolls, 2 looking like the Annas the Sex Spies and one like Otto Pilot blowup doll we scored from central casting at Warner Brothers studio in Burbank."
As the HH53D completed its autorotation Diehard jumped out first and he and Homi provided defensive FIELDS of fire which were proven unneeded. Moments later the Gulfstream variant was airborne and Buck Naked turned the jet over to Agent Stone and ambled back to the conference table mid cabin.
"Chips, not to burden you now as you appear to have your hands full but this Clipper came in during our takeoff roll while the warning suppression system would have blocked any Clippers back here in the cabin. Yellow Hammer and Suky Slicer made an interesting find in the City of London two hours ago.
Crown Royal Agent Yellowhammer Immediate Clipper to Hamish, Umbrellaman Chips, James Crosby, Banzai Pipeline and Otto Pilot, copy Uncle Ray and Corazon Dulce: "As instructed we checked out Jim Harrison Group Legal Director and responsible for provision of all legal advice and assistance to all members of the Lloyd's Register Group. Jim , who is a qualified solicitor, joined Lloyd's Register in 1985 as only its second qualified in-house lawyer. In 1998 he was appointed Group Legal Director at the age of 39. He is a Governor of the International Maritime Law Institute [IMLI] of Malta which is an agency of the IMO and he is on the Steering Committee of the London Shipping Law Centre. Jim is also a member of the City of London Solicitors Company and the City of London Law Society.. Previous employment Before he joined Lloyd's Register he worked as a lawyer for the US engineering company, Brown & Root, which included conducting legal surgeries [WTFO?] on offshore platforms in the North Sea. Qualifications BA Law (with the final year's thesis on "International Law Relating to Oil Pollution from Ships"), Solicitor in England & Wales. Our Cardiff officer and Agent Baby Blue have suggested to Banzai that we skip Tripoli and proceed Malta where there are caverns, a school limited to 50 gullible intellectuals a year who must live like monks, and one kick ass disco. Yellowhammer. Oh, one more thing, Suky Slicer was dispatched by a power hang glider to get from City of London to Gatwick, hope she is on board, if so code PASTEL HEATHER. Yellowhammer."
At the thought of Suky Slicer, the monster immediately started possessing elevated turgidity as Buck Naked offered one more quip.
"Chips, due to the complex nature of this mission and the fact we are dispatched to a total of four airports, you may wish to repair to the C&C center in the aft of the jet, here is a pass key."
Taking the bronze colored key from Captain Buck Naked Chips excused himself from Agent Stevie R. Gowray and Grapevine and reluctantly headed to the Command and Communications office in the aft portion of the Gulfstream V variant whose exterior livery had just changed from Saudi to Spanish. As he let himself into the darkened C&C compartment and his eyes adjusted to the lack of light, a small thin hand came around his face from the left and covered his nose and mouth with an Item Of Clothing that reminded him of Scotland. Ever the safety conscious professional he reached behind himself with his right hand and found his assailant's right hand and brought that to his face. He detected olfactory evidence that the unknown body behind him had recently eaten Strawberries and Cream. Knowing her weakness, he slowly turned to engage her wishing he also had Strawberries to go with her desired Cream which would be forthcoming, capeche? As the Nottingham Gardener selected F4 on her Clipper Garden Trowel she helped Agent Chips into his birthday suit as their favorite love song commenced which covered the Virtual News foisted upon the American People by BBC just like the Virtual News they snafued on 9/11 when they reported the collapse of WTC Building 7 20 minutes before Larry Silverstein's cash register started going "ka-ching", capeche? Crown Agents, turn in your badges, you are surrounded, give yourselves up.
Chips was so pleasantly surprised to find Suky Slicer had made the trip he decided to show her how Rodeo Sex worked. However, he forgot to follow Abel Danger Comm protocols and placed his Clipper Squirt Gun to Flash only so as he saddled up with the piggin' string in his teeth, his Clipper went off with a message concerning one of the 4 potential arrival airports.
Royal Crown Chatterbox Marquis d'Cartier Immediate Clipper to Chips, Corazon Dulce, Slade Lane and Hamish, copy Banzai and Otto Pilot: "Check out IMLI was established in 1988 under an Agreement concluded between IMO and the Government of Malta and commenced its first academic year in October 1989. It is sited in beautiful premises, on the University of Malta Campus, which was generously made available by the Government of Malta .. . Its programme consists of numerous modules, which include international law, law of the sea, shipping law, marine environmental law, and legislation drafting .. In order to qualify, students – who primarily should come from developing States – are required to have a first law degree. 50 per cent of the places on the course each year are reserved for women candidates. The duration of the course is one academic year and successful students are awarded a Masters Degree in International Maritime Law. IMLI students are required to undertake one of the most intensive international maritime law courses available worldwide. IMLI's teaching staff faces the fascinating challenge of training lawyers from diverse cultures, and different legal systems of the world. The Anglo-Saxon, Roman-Germanic, Civil Law and Sharjah legal cultures have all been represented in our courses. For months, the participants live together and are required to undertake – with almost monastic dedication [yeah right!!!] – studies which are designed to transcend this diversity and educate the intellect in the pursuit for uniform maritime legislation implementing IMO Conventions" It appears to the Vancouver office of Abel Danger that Malta is simply supplying a bunch of diverse and perverse Sea Lawyers such as Elena Kagan, Jamie Gorelick and Hillary Clinton. Any Annapolis graduate, except John McCain, would make short work of a Sea Lawyer. Marquis"
"Chips, it appears we will be going to Malta, does it not?" gushed Suky Slicer, still smelling of Strawberries but not yet creamed and I refer not to the band of Eric Clapton, Ginger Baker and Jack Bruce who gave us the Abel Danger theme song BADGE(**). We don't need no stinking badges, we have been led to oppose evil in Ephesians 5:11 and will remain true to our Call, capeche. As Chips arrived at Full Battle Strength and was positioned for maximum pleasure he whispered "Let's give it 5 minutes, I see another Immediate is coming in. By the way, your body core temperature is a little high, I like that".
** Badger And Dropper Grease Everyone
Abel Danger Wrecking Crew Agent Banzai Pipeline Immediate Clipper to Hamish, Marquis d'Cartier, Otto Pilot, Agent Bean, Corazon Dulce copy Chips and Name Dropper: "Check for oath taking ceremonies here. The Sovereign Military Order of Malta [ SMOM or MOMS for dyslexics ] recently established a mission in Malta, after signing an agreement with the Maltese Government which granted the Order the exclusive use of Fort St. Angelo for a term of 99 years. Today, after restoration, the Fort hosts historical and cultural activities related to the Order of Malta. The Venerable Order of Saint John has had a presence on Malta since the late 19th century .. The property of the Order in England was confiscated by Henry VIII because of a dispute with the Pope over the dissolution of his marriage to Catherine of Aragon, which eventually led to the dissolution of the monasteries. Although not formally suppressed, this caused the activities of the English Langue to come to an end. A few Scottish Knights remained in communion with the French Langue of the Order. In 1831, a British order was founded by Frenchmen claiming (possibly without authority) to act on behalf of the Order in Italy. This British order in time became known as the Most Venerable Order of St John of Jerusalem in Great Britain, received a royal charter from Queen Victoria in 1888, and spread across the United Kingdom and the British Commonwealth, and to the United States of America. However, the British order was recognized by the Sovereign Military Order of Malta only in 1963. Its best-known activities center upon the St. John Ambulance corps and the St. John Eye Hospital in Jerusalem. Situated within converted dungeons of Fort St Angelo in Vittoriosa, the Lupanara wine bistro still possesses a sense of adventure and secrecy and still boasts the strokes of the hand tools on the walls as the various rooms were hewn out of the rock. Lupanara is only a small part of the fort's large network of dungeons, the rest of which has been sealed off for oath takers. Originally from nearby Cospicua, he is familiar with the area and with the locals and the stories that surround the old fort." Banzai, Abel Danger JSDF Sapporo."
Chips withdrew from Suky as he recognized the steganographic signal from Banzai. It was standard Abel Danger protocol never to have 2 successive messages centered on the same nation unless the nation was the one attacked on 9/11 [ USA ] or was own of the Crown nations who brokered the attack on America [ Canada and City of London ].
Chips was fully aware that Canada's Harper and England's Pearson were receiving but not acting on specific and credible evidence of Treason, as had Attornies General Gonzalez, Mukasey and Holder. He recognized the protocol and complied with his obligation to communicate directly to the 'hammer'. He checked his classified hammer schedule and determined that at this time Agent James Crosby would have Abel Danger Global's Hammer. As Suky Slicer provided him pleasure in another fashion he sent a FLASH Clipper to James Crosby.
Plum City Stud 36 Flash Clipper to James Crosby, Banzai Pipeline, Otto Pilot, copy Umbrellaman: "Status and destination please. Chips."
Less than a minute later Agent JC responded: "Status pending, destination Majorca. ITEM 3. James Crosby"
Immediately after the moving map on the wall indicated the magenta line now had been moved from Malta to Majorca, Agent Stone's smooth voice came over the PA, "Osmond 1 has now been re-dispatched to Majorca; we will be on the ground in one hour and 45 minutes. That is all, you are free to get up and walk around the cabin".
Suky Slicer cooed in Chips' good ear "No sooner did the captain say you are free to get up then you got it up, now do some of the magic pilot stuff Chips, we only have 90 minutes or so, so a full enduro is out of the question and we better go up tempo" as she selected D6 on her Clipper Garden Trowel and became a pole sitter to Chips' grounding anchor, so to speak.
As Suky started cycling on his horn of plenty Chips was trying to mentally figure out the queer steganographic message that was sent with the redundant Malta messages not to be confused with the Maltese Falcon that is displayed in Trondheim, Norway in the nation that prostituted itself for Al Gore before Hot Air no showed in Oslo after Abel Danger fingered the fat oaf prior to the exposure of three masseuses and one unhappy wife, all choreographed by the Virtual Movie Lab associated with Kellogg School of Management in Chicago, capeche? As Suky Slicer leaned back in the saddle bringing her 40D funbags into focus Chips realized how much they looked like the headlights of his 1936 Studebaker. It dawned on him that Banzai's second Malta hint was so queer that it was apparent Chips should be mentally rolodexing someone involved with a queer or bisexual who was threatening the Global Commoners, or God's Little People. As he thought back to a wonderful night in Edmonton, Canada where he had spent two nights in the arms of his loving Agent Beanie with her knockers to die for he remembered Beanie had insisted they eat at Johhny Carina's Italian Restaurant. Suddenly, he nailed it. Banzai was suggesting Chips, Hamish et. al. focus on Chris Huhne's bisexual horse's ass lover [ yuk ] Carina T. From the photos he'd seen of her, he thought Trimingham was not accurate OR the trimmer must have quit before the project was completed. It was Yellowhammer who had once fingered the Milton-Keynes law firm of Trimingham and Pinchingloaf, LLC. He mused that if a lawyer were to pinch a loaf it would be difficult to determine which to flush then he determined the most responsible option would be the 'double flush' technique often required in the case of lawyers, bankers and others who were completely full of it. At least after the loaf pinching at which point they would not be full of it in a clinical fashion but still full of it intellectually.
Royal Crown Agent Del N. Pole Immediate Clipper to Hamish, Chips, Marquis d'Cartier and Umbrellaman, copy Mitch Stack and Slade Lane: "Check out Chris Huhne's bisexual lover Carina Trimingham. She was married, briefly in 1999, to a man named Lawrence Woo, but they divorced after just a few years. More recently she has shared a flat with another woman to whom she was said to be close. The minister for hypocrisy: Top LibDem who dumped wife of 26 years when affair with PR girl was exposed shamelessly played on family values at election 'Carina has had relationships with both men and women, but generally not at the same time,' says a friend. After starting out as a reporter in the 1980s, she spent several years working in showbiz PR, promoting acts such as The Who and AC/DC, before returning to politics and working as a PR for the Liberal Democrats and crossing paths with Huhne, for whom she worked as press secretary during this year's General Election.. Educated at Hove Park School, she went on to study politics at Brighton College of Technology in 1984 but like her father she was destined to work as a journalist. By 1990, she was working for Sky News as a political reporter before spending two years in Los Angeles covering the U.S. West Coast. One of her first challenges there was helping defend Lembit Opik from criticism when he broke off his engagement to former weather girl Sian Lloyd and started dating Cheeky Girl Gabriela Irimia. It was Trimingham, too, who promoted gay former policeman Brian Paddick as the unsuccessful Liberal Democrat candidate in his bid to become Mayor of London in 2008 - she was also a guest at his civil partnership in 2009. From there she rose to become a close political aide to Chris Huhne. As the furor about this affair continues to rumble on, Trimingham will no doubt cope admirably. She is, of course, armed with years of media experience, having reported on stories far bigger than her own including the OJ Simpson trial and the Oklahoma bombing. When she arrived at his constituency home in Eastleigh on Friday evening to celebrate her 44th birthday, she let herself in with a key hidden under a stone. Huhne arrived half an hour later. HIS LOYAL WIFE VICKY PRYCE As a leading economist, Vicky Pryce is well versed in the art of tackling the nation's financial crises. Handling the storm that has wrecked her own marriage might prove a rather trickier matter. Friends say that the 57-yearold Chief Economic Adviser at the Department for Business, Enterprise and Regulatory Reform had no idea that her husband Chris Huhne was cheating on her. Vicky's economic wizardry, overshadows anything her errant husband has ever achieved. Last October, the Prince of Wales made her a Companion of the Order of the Bath in recognition of her contribution to economics." Not to judge this wench but agreeing she could use a bath I believe her true interest is an erection rather than any election. It appears that one look at a photo of Obama's Penquin cured her of his Lesbo-leanings and has grounded her firmly as a lover of men, especially Vicky's man. JD, oops, DNP."
Chips was getting ready to select Flash only so he could concentrate on hammering Suky Slicer in a way most pleasing to the Nottingham Gardener who loves Strawberries and Cream but just then a message from Habib blocked his plans.
Abel Danger Royal Crown Agent Habib, Tripoli Immediate Clipper to Chips, Banzai Pipeline, James Crosby and Otto Pilot: "It has recently been wrongly reported, that Mr Al-Megrahi refused to give his consent for the Scottish Criminal Cases Review Commission to release documents relating to him, referred to in the Commission's Statement of Reasons on his case, and its appendices, that he and his lawyers provided, either directly or indirectly, to the Commission. The true position is that Mr Al Megrahi, through his Libyan Lawyer, made it clear to the Commission in a meeting on April 12th 2010 that he was happy for the documents to be released, providing all the official bodies that provided documents to the Commission agreed to the release of all of those documents. These bodies include the police, the Crown Office, the Foreign Office, and the Manningham-Buller intelligence service, or services, which provided the secret documents referred to in Chapter 25 sources of the Statement of Reasons. Mr Al Megrahi's position has always been, and remains, that all information relating to the case should be made public. Chips, Al-Megrahi confirms your assessment of Air France 447, Colgan 3407 and shudders to think that an Iranian, Pakistani or Afghani jet could be next up in the hit parade. Let's put off Tripoli face to face for a week or so. Umbrella man offers: Ship jumper Shanghai and Jardine OneSolution, Crown Sisters Lloyd's, he said 'you'd know'. Habib."
Chips turned his Clipper completely off and removed the battery as Suky was bobbing for apples and an early exploculation was probable. As he pulled her off that mission and rolled her over his arousal was so mature that he knew he had to think of someone 'undoable' or else. Madeline A., Helen Thomas, Hillary, Jamie, and finally his mind pictured Mary Catherine Gallagher, knowing MCG was also Marine Corps General, and he knew that an early exploculation would not result in the Strawberry-less Cream being delivered early. That was close.
Exploculation was, in fact, delayed by the mental googling of Mary Catherine Gallagher which allowed Chips to hammer home his message to the young and nubile Agent Suky Slicer and while using one of his favored techniques, the 'piledirver', he could see that Agent Suky had never been this far before, and he smiled while continuing the pile driving with such power and technique that had the New Orleans dykes received this powerful of pile driving the pre-placed explosives could never have breeched the dykes that flooded New Orleans as Hurricane Katrina missed the city by some 80 miles causing the Rodham-Rathke tandem much angst prior to the La Farge barge setting the 'wheel' in motion. Seems somebody out their in GLOBAL BANKER LAND wants to spread death, misery and grave financial conditions all over the Gulf states. It is believed that by following the retreating Crown Agents we will be led to their leader.
As Suky started panting Chips saw that an Immediate Clipper was in queue and wishing to dismiss it, he was led to push the TM button and read it while continuing to drive Suky out of her mind with pleasure, lots of pleasure and plenty of it.
Chatterbox Marquis d' Cartier Immediate Clipper to Hamish, Name Dropper, Corazon Dulce, Mitch Stack, Slade Lane copy Umbrellaman and Chips: "Note that Jardine Matheson offered ship-jumper apprenticeships in Hong Kong where Dave Cameron learned how to switch assets on networks used by Crown Sisters in bordereaux insurance frauds on Lloyd's of London. Current example is sinking of the Transocean-owned BP-chartered Deepwater Horizon drilling rig on April 22, 2010. Jardine and Crown Sisters, including their Menzies-Smythson connectors have been training apprentices in use of 'ship-jumping asset-switching networks' to support drug trafficking and centuries-old insurance frauds. Our attorney friend on the KSM defense has put us in contact with a 'probable' in any Warren Commission, 9/11 Commission style Deepwater Horizon Commission. Gorelick knows we have her number, and so do Matheson and Cammy Boy MdC, VBC"
Chips understood the message from Marquis and used it as an excuse to put his mental energy into something different from the full measure of Suky's beauty and physical gifts for which she was not responsible but was fully aware. As she presented Chips with her ample mammary bounty he had to turn away and picture Hillary again to prevent an unfortunate early launch. Had that procedure been unsuccessful he would have rolodexed up to the Lesbian Supreme Court effluence as that image could cause a serial rapist to consider John Wayne Bobbitt surgery. Chips was still mentally compartmentalizing the erudite missive from Marquis d'Cartier when another message came across his Clipper Squirt Gun:
KSM Trial Lead Witness Hamish Immediate Clipper to Chips, Marquis d'Cartier, Corazon, Mitch, Slade and Umbrellaman, copy Chips: "An update on Jardine's Jump Ship Dave. David William Donald Cameron is the current Prime Minister of the United Kingdom, First Lord of the Treasury, and Leader of the Conservative Party After finally leaving Eton just before Christmas 1984, Cameron had nine months of a gap year before going up to Oxford. In January he began work as a researcher for Tim Rathbone, Conservative MP for Lewes and his godfather, in his Parliamentary office. He was there only for three months, but used the time to attend debates in the House of Commons. Through his father, he was then employed for a further three months in Hong Kong by Jardine Matheson as a 'ship jumper', an administrative post for which no experience was needed but which gave him some experience of work. Returning from Hong Kong he visited Moscow and a Yalta beach in the then Soviet Union, and was at one point approached by two Russian men speaking fluent English. Cameron was later told by one of his professors that it was 'definitely an attempt' by the KGB to recruit him; it wasn't the KGB it was the Sisters and they recruited Jump Ship Dave for a career in ship-jumping insurance frauds on Lloyd's of London Names and the Worshipful Armourers and Brasiers' charity invested in the Twin Towers' bordereau, and ultimately put the creep into Number # 10. We must remove the creep and remove the imposter and save the global commoners. We can, and will, succeed if God's Little People are to be saved from discretionary misery. Hamish"
Suky was so excited that her nipples were nearly in need of Anna's clamps to prevent them from blowing off, however, Chips was ever the gentleman and slowed down his 'therapy' to allow Suky not to suffer injury. During a discretionary lull in the sausage slamming Chips noticed another burdensome communiqué from a well meaning Agent of Abel Danger as he very much wanted to demonstrate his ability to breathe through his ears.
Ramey's Agent DJ, a resident of Nova Scotia, Immediate Clipper to Chips, Hamish, Name Dropper, Banzai Pipeline copy Otto Pilot and Corazon Dulce: "A flavour of history; four of the fastest (ships) were built in American yards for Russell & Co., the Yankee trading house, that would use their speed to challenge the great British opium merchants, Jardine Matheson & Co and note that they are using Winsure e-Comms, Online Insurance & Communications Systems, where SIMON WARD is an Associate of the Chartered Insurance Institute, a Chartered Insurer and a liveryman of The Worshipful Company of Insurers with over 30 years experience in the insurance industry, in companies ranging from Jardines in the Far East to Telesure in the UK. With over 6 years experience of online insurance, Simon's key skills include the ability to translate the complexities of borderaux insurance into website interfaces that are understandable, easy to use and simple to corrupt in real time i.e. just before the fishing vessel pulled away from the rig with one of the Sisters' snuff-film cameras pointed at the bits that went bang. And I know of what I speak. My surname is Matheson, capeche? DJ"
Apparently Suky realized that Chips would be dealing with 'diarrhea of the Clipper' for an undetermined time so she did what any heterosexual female would if she was still of child bearing years, she placed her 'business' where Chips couldn't ignore it, suffice it to say, it was in his face. She had just assumed the positon and started her cycling, which was very pleasant to 'recipient of cycling Chips' when another Immediate Clipper came into Chip's Clipper Squirt Gun as he had his face covered, if you will, but to ensure the timely flow of intel Suky put Chips' Clipper on speaker phone and they both heard a relay from Name Dropper.
Royal Crown Agent Name Dropper Immediate Relay Clipper from Jam to Chips, Hamish and Banzai copy James Crosby and Otto Pilot: "Deepwater Horizon workers were afraid to report safety issues By Allan Chernoff, CNN July 22, 2010 7:08 p.m. EDT (CNN) -- A confidential report on safety conditions aboard the Deepwater Horizon oil rig, conducted about one month before the rig's explosion uncovered fear among workers of suffering reprisal for reporting conditions that could lead to a "risky" situation onboard the rig. The study also found some Transocean employees entered fake data to try to circumvent a safety system, according to a person familiar with the full report. The study was based on surveys conducted March 12-16 by Lloyd's Register Group, a consultant that analyzes the safety of business processes and products. The Deepwater Horizon rig exploded the night of April 20 while drilling BP's Macondo oil well. Two days later it sank. The Lloyd's report was completed afterwards; it is dated May 11. Like Lloyd's of London, Lloyd's Register owes its name and foundation to the 17th century coffee house in London frequented by merchants, marine underwriters, and others, all connected with shipping. The owner, Edward Lloyd, helped them to exchange information by circulating a printed sheet of all the news he heard. In 1760, the Register Society was formed by the customers of the coffee house .. Lloyd's Register provides quality assurance and certification for ships, offshore structures and shore-based installations such as power stations and railway infrastructure. However, Lloyd's Register is best known for the classification and certification of ships, and inspects and approves important components and accessories, including life-saving appliances, marine pollution prevention, fire protection, navigation, radio communication equipment, deck gear, cables, rodes, and anchors. Osama was unaware of Jardine OneSolution, Lloyd's Register and Crown Agents' ship-jumping insurance frauds when he boasted, after the 9/11 demolition of the Twin Towers in New York, that "We have three independent financial networks to move al-Qaeda (?) assets around the world and all the resources of the British and Americans cannot stop us". We are 'inside' all 3 networks' OODA loops, look for progress before mid September, Dropper"
Agent Chips was somewhat at a disadvantage as his face was covered but he was putting 2 and 2 together and determining what was going on. And of course Abel Danger reports everything to FBI [ minneapolis@fbi.gov ], DHS [ jay.m.cohen@hq.dhs.gov ] , FAA [ randy.babbitt@faa.gov ] and ALPA [ john.prater@alpa.org ] so anything we at Abel Danger learn regarding airline safety is immediately shared with FBI, DHS, FAA and ALPA who collectively have done jack shit. I say again: jack shit, capeche? And all 4 offices have seen Civil Case 1:08-1600(RMC) as well as Civil Case 3:07-cv-49.
Blabbermouth Agent Mitch Stack at Sidley Immediate Clipper to Chips, copy Hamish, Slade Lane, Umbrellaman and Corazon: "We have evidence of bordereaux insurance fraud on Lloyd's by Jardine's in double-occurrence demolition of the Twin Towers on 9/11. RSA Insurance Group plc was delisted from NYSE due to the sale of all of its United States operations, in a large part due to its refusal to pay its obligation of US$250 Million for the World Trade Center. Now it has sold its 21.5% stake in investment bank NM Rothschild; bulk of the stake has gone to Jardine Matheson, the Hong Kong trading house where Dave Cameron worked as a 'ship jumper' in the 1980s. This theoretically brings to an end a relationship which began just over 180 years ago, when Nathan Mayer Rothschild was one of the founders of the Alliance assurance business. The Sisters are extorting the Rothschilds, the sisters are penetrated, and the sisters must be brought down like a prom dress. Mitch"
Chips was keeping up with intel tempo even though Suky Slicer was doing some moustache riding, albeit not a moustache worthy of Jim Croce who in the 70's was the voice of Young America, my words not yours. His song I GOT A NAME is meaningful now to the people of his generation as we do have a name; VOTER. If Obama is to accomplish the errand for which the Organ Grinder placed him if office, he must find a way to do it before the 2 November, 2010 Erection which hopes to leave no incumbent behind. However, Wall Street, Hillary and now the DNC are working to sacrifice the goat, dare I suggest 'scape goat'.
As Suky Slicer repositioned for a 'stern shot' from the most potent fighter pilot in US history, with a tip of the hat to Captain Joe McConnell, Chips saw another incoming Immediate and wondered if he'd ever be able to 'seal the deal' with Suky.
KSM Witness Uncle Ray Immediate Clipper to Hamish, Umbrellaman, Banzai Pipeline, Otto Pilot and Agent Bean, copy Chips, Yellowhammer and Slade Lane: "Because many studies have been exposed as scientific nonsense, people are slowly realizing that man-made global warming is nothing more than a money-generating hoax. As a result, Obama is working feverishly to win the race. He aims to push a Cap-and-Trade Carbon Tax Bill through Congress and into law. Obama knows he must get this passed before he loses his majority in Congress in the November elections. Apart from Climate Change he will "sell" this bill to the public as generating tax revenue to reduce our debt. But, it will also make it impossible for US companies to compete in world markets and drastically increase unemployment. In addition, energy prices (home utility rates) will sky rocket.But, here's the KICKER (THE MONEY TRAIL): If the bill passes, it is estimated that over 10 TRILLION dollars each year will be traded on the CXX exchange. At a commission rate of only 4 percent, the exchange would earn close to 400 billion dollars to split between its owners, all Obama cronies. At a 2 percent rate, Goldman Sachs would also rake in 200 billion dollars each year. But don't forget SHOREBANK. With 10 trillion dollars flowing though its accounts, the bank will earn close to 40 billion dollars in interest each year for its owners (more Obama cronies), without even breaking a sweat. It is estimated Al Gore alone will probably rake in 15 billion dollars just in the first year. Of course, Obama's "commissions" will be held in trust for him at the Joyce Foundation. They are estimated to be over 8 billion dollars by the time he leaves office in 2013, if the bill passes this year. Of course, these commissions will continue to be paid for the rest of his life. Some financial experts think this will be the largest "scam" or "legal heist" in world history. Obama's cronies make the Mafia look like rank amateurs. They will make Bernie Madoff's fraud look like penny ante stuff. However, this scam will be 'gone with the wind' if Wall Street or Hillary decide to publish the birth certificate which has been in their possession since October, 2008. Uncle Ray, Quantico"
Suky had finally had enough of playing second fiddle to the Clipper messages. She stuffed not only Chips' Clipper Squirt Gun but also her Clipper Strawberry Bucket in a locking compartment below the bed in the love chamber, officially referred to as the C&C Center, Communications and Control. She had stuffed the communications and now she was in control. As Chips lay on his back she postured herself for her signature position, the Sidewinder, and Chips was driven to the edge by her prowess and energy. A contortionist would never be able to do what former gymnast Suky Slicer did and after 3 minutes of the Sidewinder she transitioned into her original creation the Whirlybird. Chips was coming around to thinking that life without Clippers was pretty nice when suddenly an Abel Danger knock was heard on the door followed by Morse code for the letter F. Chips could not look down as he was being hovered over by the Whirlybird but Agent Suky Slicer bent over and retried a printed Clipper apparently delivered by Captain Buck Naked.
KSM Lead Witness Hamish Immediate Clipper to Name Dropper, Banzai Pipeline, James Crosby, Corzazon Dulce and Bean copy Chips: "Hot leads link Lloyd's Livery of Murder to Cameron Bordereaux. The Cameron Family's appears to have been using of Lloyd's of London bordereaux to reward assassins procured by Crown Sisters through City Livery company networks. The hit teams get paid for spoliation of evidence at crime scenes involving murders which have helped Dave 'Jump Ship' Cameron into 10 Downing Street to control the UK's Great Offices of State; the four most senior and prestigious posts in the British parliamentary system of government being the Prime Minister, Chancellor of the Exchequer, Foreign Secretary and Home Secretary now held by David Cameron, George Osborne, William Hague and Theresa May, respectively. We allege Crown Agents use Lloyd's Register and City Livery asset-swapping networks to support sexual (snuff-film) entrapment, drug trafficking and murder for hire operations, financed with phony insurance claims laundered through the Camerons' centuries-old bordereaux at Lloyd's of London. Suggest Abel Danger procure 1936 Studebaker Coupe and name it MURDER 4 HIRE, capeche?" Hamish"
Suky could see that the printed sheet contained two Clippers and she read aloud to Chips the second message while she continued to hover over his prostate body and his prostrate which was readying for it's favored function which was not the voiding of his bladder as Obama, Holder and Mukasey will be doing when asked why they have not move Qui Tam Civil Case 3:07-cv-49. Tick-tock, ladies.
Crown Agent Marquis d'Cartier Immediate Clipper to Name Dropper, Banzai Pipeline, Hamish, James Crosby, Corazon Dulce and Beanie copy Yellowhammer and Suky Slicer: "Chips et. al., three examples of bordereaux use to enrich families like the Camerons'; Madoff, Non Recourse and Pig Farm. 1. Madoff Fallout To Cost D&O, E&O Insurers Nearly $2 Billion. Aon Benfield analyzed possible exposure to four categories of potential defendants which could be protected by D&O and E&O insurance: • Asset management firms that ran so-called "feeder funds"—funds that directed investor capital to Mr. Madoff or his firm, Bernard Madoff Investment Securities. • Foreign banks and insurers that placed investors' assets and their own assets under Mr. Madoff's management. • Charitable organizations and public institutions, whose boards may be sued by disgruntled donors for performing insufficient due diligence on investments with Mr. Madoff. • Bernard Madoff Investment Securities. According to the report, foreign banks and insurers account for $4.9 billion of the $6.4 billion high estimate of potential limits exposed, with asset management firms accounting for $1.2 billion and charities only $222 million. So it's an informed judgment," he said. "It's not like we've got a bordereaux listing exact potential defendants and their [insurance policy] limits. 2. Non-recourse finance: - If your client defaults, we debit your bordereaux with any outstanding amount - You obtain a refund from your insurer - Any shortfall in return premium is credited back to your bordereaux once we have received and approved your claim form 3. The Worshipful Company of Butchers appears to control evidence of sexual entrapment, murder for hire and bordereau insurance fraud (MindBox debt recovery) at the Pickton pig farm so there will be no retrial and we have to go back to basics; accuse no innocent but shelter no guilty. Over to you Chips. Marquis"
Chips could sense that Suky Slicer, the mild mannered and very boinkable gardener from Nottingham which is a Stone's throw from Northhampton and Kelmarsh, was getting ready to blow oats so he endeavored to heighten her pleasure which would, of course, also pay rich dividends to him, Chips, as the purveyor of oysters, in a manner of speaking. As exploculation occured in a simultaneous and politically and genderwise equal event, Agent Chips collapsed into the welcoming arms of Suky Slicer, his junior by some 36 years, which he liked. As they revelled in the after glow they felt a sudden thud and then and after shock as the G-V variant experienced the assault of an outside force. 30 seconds later, the cabin of the Gulfstream was darkened and Suky called 'remount'. As Chips gave himself a short arm inspection he realized no mounting would be forthcoming without the influence of an another outside force. Enter Suky. Suky had learned an 'eyelash' technique in Taldykorgan, Kazakhstan in the winter of 2008 which had a way of making old soldiers feel like young recruits. As she applied her magic to Chips' horn of plenty he was returned to full battle strength and he complied with the remount order. Suky, continuing her role as dominatrix immediately called 'switch, aft', a position which she perfected while she and Chips were on a Pirate Cruise in September, 2008 shortly after Richard Dreyfuss had talked to Chips regarding a movie deal, which signalled Chips that she was looking for his 'heat seeker attack', or as fighter pilots would call it "an unobserved heat shot", which he graciously provided, much to their mutual satisfaction. Chips harked back to the morning of 17 September, 2008 when Suky Slicer and he had boarded their love boat at Antalya, Turkey for a week long cruise. Even though they never pulled away from the pier in the safe harbor, neighboring boats noticed that their vessel was always rocking, even when the harbor was calm, and that every 4 hours or so they heard a moaning in Russian that was reminiscent of Maria Muldaur's killer hit from 1974 'Midnight at the Oasis'. Chips and Suky would suggest it should be Midnight, 4 a.m., 8 a.m., noon, 4 p.m., 8 p.m and Midnight at the Oasis as the enduros roll on if the Chicken of the Sea Smoked Oysters and Rodney Baldinger NDSU Extend-o-peters don't run out. That's just how Chips and Suky 'roll'.
As Chips continued to dish out all that a 24 year old Kazak girl could dream of even if she was Russian, he sensed a little anxiety from the object of his affection. Chips, ever the doting caregive asked Suky if anything was wrong as it seemed she was sniffling like trying to hold back tears, perhaps due to the darkened cabin and the quiet rendered by the dual engine flameout suffered by the G550 for some reason unknown to Suky and her STA ( stern attack artist ).
"Not at all Chips, I was just thinking back to the night in Antalya when you duct-taped me nude to the helmsman's wheel of the boat and we played 'Wheel of Fortune'. That was the first time in my life I had ever....well, you remember, but I am too shy to mention that technique you taught me in exchange for my eyelash 'butterfly of love' technique we first shared in Ust-Kamenogorsk in July of 2008 when you were teaching me the significance of TUPELO HONEY.
Knowing that his partner was fully engaged he kept hammering home the message and Suky was taking it all in, such a good student was she. To keep from blasting off early, Suky pictured Barney Frank in his infantry gear and Chips thought of a recent Supreme Court nominee, allegedly female and he'd stipulate out of court that was correct because he would not want to see proof either way, capeche. Chips notice the moving map on the wall must have a battery back-up as an Immediate message flashed in yellow letters:
KSM Defense Witness Marquis d'Cartier Immediate Clipper to Banzai Pipeline, Hamish, Otto Pilot, Name Dropper, Hammer James Crosby, copy Chips and Corazon Dulce: "To Abel Danger OTR Team, in reference to our quarry, the Royal Crown Agents, they are a bunch of SPCs.Th the monopolists are basically sick parasitic cowards. They're picking on the weakest sheep in the "flock" [ see Matthew 25:40 ], and are most afraid of the flock growing horns & stampeding 'em [ see www.abeldanger.net ]. They're comfortable picking off resisters one by one, but are terrified of effective mass populist organization that will strip them of their unearned privileges. They depend on psychological terror and misinformed, selfish proxies & goons to further their oligarchical agenda. They are a tiny, arrogant, fearful minority themselves. Once enough people see through the manufactured dialectical screen of lies, mobilize, and implement new healthy systems, it's all over for the greedheads. In the meantime, sabotaging their plans in every way possible is a perfectly legitimate approach. Weaken their systems, strengthen ours. Repeat the process until sanity prevails and balance is restored. Reject their false "solutions", "new ways", and "compromises". Reject their corporate Repubicrat candidates – all of 'em! Reject the British monarchy stepping in to "save the day" from the financial chaos they themselves helped engineer through Fitch IBCA and CatEx: this is yet another scam, a false "solution" that's waiting in the wings for gullible saps to transfer wealth from the gullible to the gutless. Look at how fast sissy girl Gore faded. Apply leverage at the epicentre of their systems, whenever possible: get at the heart of the matter. Help their hapless proxies wake up and turn against their dark masters, instead of against the people. In the case of the 108 Livery Companies we now have heard from 71 of the 108 who are shocked to consider the behavior of the remaining 37 including the Weavers, International Bankers, GAPAN and the Clothworkers. And as much as possible, keep it simple. People respond well to common sense and clear communication. The technical stuff is good for specialists, but unnecessary for most folks: simple metaphors do the job better. However, timing is everything so don't go simple until we get another 6 livery companies to 'see the light'. When we have 75% of them then we can 'dumb it down' when it is too late for the sluggards such a Frank, Jamie, Roadhog, Michelle and the village idiots with whom they partner. Remember, SPC, Marquis."
Chips was mentally considering SPC and Fitch IBCA. He knew that SPC could mean static pressure compensator, specialist as in an Army Rank, or sick parasitic coward. Voila, he got the hidden message, finger Barney. And further, because finger Barney had 13 characters, including the space, Chips realized that a 13th suspect had been presented as a 'lieutenant' for one of the original 12. Of course persons such as Obama and Holder and Barney who had not served honorably in the US Military perhaps did not know the literal, as opposed to clittoral, definition of 'lieutenant'. Too bad. Chips did and he immediately determined who had fingered #13 and so as to communicate that back to Marquis he sent this message in steganographic song:
As the cabin lights flickered and then came on steady Chips realized the engines were wind-milling at high enough rpm to allow the CSDs to power the IDGs. Hearing the low rumble of the cold engines advancing after a dual windmill start Suky called "windmill" and they changed positions, without breaking contact it should be noted. As the engines stabilized at flight idle, to allow gradual heating of the rotors and stators against their containing rings not to be confused with the turbine blades found in Wedge One of the Pentagon that belonged to a J52-P8 such as would power a Douglas Sky Warrior which is the military version of the most popular civilian engine the General Electric JT8D which powers DC9, B737 and B727 worldwide, Chips could tell that Suky was nearing climax but not the city in West Central Minnesota near Fertile. As the moving map display started displaying messages that had been cached in queue, Chips slowed to 540 rpm so as not to push young Suky over the edge. What a gentleman our affable and never flappable laconic opiner was, and continues to be to this day according to legends recorded in ladies rooms worldwide.
KSM Lead Witness Hamish Priority Clipper to Banzai Pipeline, Uncle Ray, Otto Pilot, Dr. Nano al-Umina, copy Chips and Mattress Thrasher: "Abel Danger now has evidence that the Crown Agents' Sisters used Dope Inc snuff-film and LGBT sexual entrapment DVDs, attached to bordereaux claims, to enforce the silence or obedience of City extortionists themselves at the widely-scattered 9/11 crime scenes, for example including, but not limited to: The Air Pilots and Air Navigators (QRS11, engine Pentagon Wedge 1 and Farage on UK Election Day), The Clothworkers (United 93 Strangler's scarf), The Armourers and Brasiers (Demolition of WTC#7), The World Traders (Naked shorting of DJIA in Chicago on 9/11, massive UA and AA shorts same time), The Butchers (B.C. pig farm chain saw snuff film MDA MindBox mortgage), The Stationers and Newspapermakers (DVD camera crew for WTC Jumpers), The Security Professionals (Baggage screeners at Logan/Dulles Airports), The Fuellers (Murder of Carlton Bartels, the founder of CO2e.com) and reports are still expected from many of the 22 groups not yet reporting, Hamish, duty aFIELD "
KSM Defense Witness Habib Nano al-Umina Priority Clipper to Hamish, Marquis, Banzai, Otto and Mattress Thrasher, copy Yellowhammer and Suky Slicer: "Chips has his Clipper off which means he must be debriefing an Ass Set however please relay that "Vicky Pryce CB (b. 1953) is an economist, and former Joint Head of the UK Government Economic Service. She was born in Greece. After studying at the LSE, she had a "glittering career"as chief economist for KPMG, corporate economist for Exxon Europe and chief economist at Williams & Glyn's Bank (now part of the Royal Bank of Scotland). She joined the Department for Trade and Industry in 2002. In April 2010, it was announced that she would be leaving the Department for Business Innovation and Skills, where she was Director General, Economics, to become senior managing director at the finance consultancy firm FTI. She is married to but separated from Chris Huhne, the Liberal Democrat MP for Eastleigh and Secretary of State for Energy and Climate Change, by whom she had three children, in addition to her two children by a previous marriage. She is a visiting professor at Cass Business School; a visiting Fellow at Nuffield College, Oxford; a Fellow of the Society of Business Economists, and sits on the Council of the University of Kent and of the Royal Society for the encouragement of Arts (RSA). We need more on here, ASAP reference '13'" Habib"
Royal Crown Agent Slade Lane, Abel Danger Norwich Immediate Clipper to Mitch Stack, Mattress Thrasher, Marquis d'Cartier and Hamish copy Umbrellaman and Sluggo: "Chris Huhne's bisexual lover: Life and very different loves of the PR girl in Doc Martens By Barbara Davies Last updated 21st June 2010 Having been unveiled as the other half of Chris Huhne's 'serious relationship', Carina Trimingham now faces the formidable task of transforming herself into a cabinet minister's consort .. And Trimingham, with her boyish cropped, spiky haircut and love of Dr Marten boots and jeans, could be forgiven for feeling rather out of place as she takes her place as the Secretary of State for Energy's official partner .. She was married, briefly in 1999, to a man named Lawrence Woo, but they divorced after just a few years. More recently she has shared a flat with another woman to whom she was said to be close. According to Lib Dem sources, she was in a civil partnership with a woman but broke up with her last year .. 'Carina has had relationships with both men and women, but generally not at the same time,' says a friend .. 'I think most people she met assumed she was lesbian, but very occasionally she would talk about having had relationships with men. Only her closest friends knew that she had been married. Everyone else assumed she was gay.' .. By 1990, she was working for Sky News as a political reporter before spending two years in Los Angeles covering the U.S. West Coast .. It was Trimingham, too, who promoted gay former policeman Brian Paddick as the unsuccessful Liberal Democrat candidate in his bid to become Mayor of London in 2008 - she was also a guest at his civil partnership in 2009. From there she rose to become a close political aide to Chris Huhne .. She is, of course, armed with years of media experience, having reported on stories far bigger than her own including the OJ Simpson trial and the Oklahoma bombing. It is quite possible she may be in a position to finger QH. Slade, Norwich, a skipping stone's throw from EAU and the CRU that unmasked Hot Air Al"
Chips could sense from a tightening cervical muscle that exploculation was near and would not be forestalled so he doubled his stroke to finish off Suky in a way deserving of a 24 year old hard body with headlights rivaling a 37 Bugatti. As he was rounding the club house turn, one last Clipper was read before Suky crossed the finish line by a nose ahead of Our Man Chips. As they collapsed into a heap of humanity sweating and with stars in their closed eyes Chips opened his right eye, 20/40 acuity when last measured by FAA in April, 2009, and read the incoming:
Royal Crown Agent Name Dropper Immediate Clipper to Hamish, Marquis, Habib, Banzai and Mattress Thrasher, copy Otto Pilot and Kui Longboard: "Livery Companies are vigorous, self-contained societies of professional and business people, bound together by traditional customs which have been handed down for generations, including a strong commitment to charitable and educational causes. This is all carried out under the direction of the Master assisted by the Wardens and Court of Assistants. With allegiance to the Sovereign and a vow of obedience to the Lord Mayor to maintain the franchises and customs of the City of London the membership also plays an integral function in the workings of local government in the City with liverymen taking part in the annual election of the Lord Mayor and Sheriffs. Granted Livery status in January 2000, the Worshipful Company of World Traders is proud to follow in this fine tradition. We have over 250 members and a charitable trust which has set up annual prizes to encourage young world traders. In this regard strong links have already been established with a number of schools, universities and institutes with the grant of prizes and scholarships." Me thinks they boast too much and I note that World Traders and World Trade Center when considered simultaneously produce WORLD CLASS TRAITORS, capeche? Dropper, engaging with Q-Balls 101-120"
Suky Slicer had already gone undercover to institute OPERATION EYELASH when the sound of the landing gear being extended was displaced by the shock wave of a flying object passing close aboard the G550. As Banzai and Otto Pilot had concurred with James Crosby's hurried suggestion that chaff and flares be deployed coincidental to the extension of landing gear, the unidentified flying object behind Osmond 1 was denied a chicken shit kill such as Germany's Luftwaffe exacted against the Bloody 100th in World War II. But of course those who fail to read history or learn from it if they do are likely to repeat history. As the two Chinese AIMs detonated at the CPA reference Osmond 1, James Crosby's 'beam rider defense' caused the pursuing pilot to end his career with one more takeoff than landing.
As the G550 crossed the outer marker of the duty runway at Majorca, Spain, in perfect Russian Suky Slicer ordered 'remount' and thanks to the eyelash technique the world's most safety conscious airline pilot in history was capable of filling the order, and then some. Prior to an assumed smooth landing, Chips and Suky heard both engines spool up and the landing retract as the Gulfstream jet broke hard left in a level escape attempt and accelerated with TOGA power just as ...........
If you prefer a Biblical explanation, see Isaiah 55:11:
11 so is my word that goes out from my mouth:
It will not return to me empty,
but will accomplish what I desire
and achieve the purpose for which I sent it.