Plum

City – (

AbelDanger.net

).

United States Marine Field McConnell has linked MI-3

Innholders

Livery Company's insiders at the Langham Hotel to BBC Sherlock Holmes special-effects crews and Serco trigger devices allegedly used by his sister Kristine 'Con Air' Marcy with Senior Executive Service agent Maureen Baginski, to detonate the Murrah Building and Boston Marathon bombs at on April 19, 1995 and April 15, 2013 respectively.

McConnell claims that as a habitué of the Langham Hotel in London, Sir Arthur Conan Doyle developed the idea of blackmailing

Innholder

staff and guests into the spoliation of evidence to give his Sherlock Holmes character the reputation of a super detective he also claims that years later, BBC and Serco (formerly RCA GB 1928) directors adopted the same storyboard idea so that the likes of Marcy and Baginski could hunt, find and execute patsies such as the late Timothy McVeigh and the 20 year-old Dzhokhar A. Tsarnaev.

McConnell invites key word Googlers to read excerpts below and ask why "

The List of Sherlock Innholders – The Wrist That Didn't Bleed

" book has a new title at

http://www.abeldanger.net/ Prequel 1: #1835: Marine Links Carslon Obama Pedophile Summit to MI-3 Preferred Pride Sabre, BBC Sherlock's Beslan, Sandy Hook
Prequel 2: #1524: Marine Links FBI Boston Bomber Casting Call Lab to Kristine Marcy Forfeiture JABS
Prequel 3: McConnell Links Kristine Marcy to Pride in Missing Children and FBI Murrah Bomb Boston Bombing: BBC already suggesting homegrown right-wing terrorist narrative BBC Conspiracy Files: Oklahoma City Bomb BBC Sherlock Series 2 - Episode 1, A Scandal in Belgravia Trailer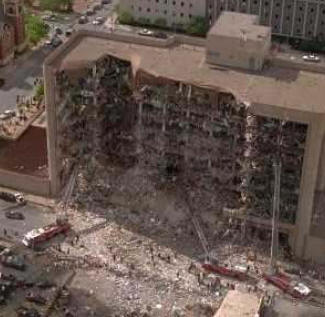 "WASHINGTON — The Justice Department said

Thursday

that it would seek the death penalty against Dzhokhar A. Tsarnaev, the man accused of killing and maiming people with homemade bombs at the Boston Marathon finish line last year.
"Dzhokhar Tsarnaev targeted the Boston Marathon, an iconic event that draws large crowds of men, women and children to its final stretch, making it especially susceptible to the act and effects of terrorism," prosecutors wrote in an eight-page document filed in federal court in Boston.
They said Mr. Tsarnaev showed no remorse for the attack. They also cited the age of one of the victims, 8-year-old Martin Richard, in arguing that the death penalty was warranted.
RELATED COVERAGE
Federal prosecutors are prohibited from using the death penalty as leverage to win a guilty plea, but gang members, spies and terrorists alike have opted to plead guilty rather than undergo a trial with a possible death sentence.
Dzhokhar Tsarnaev Federal Bureau of Investigation
In nearly half of federal death penalty cases, prosecutors withdrew the threat of execution before trial, typically because of a plea deal.
In Boston, Mayor Martin J. Walsh said in a brief news conference

on Thursday

that he had not spoken to the child's family since the government announced its decision.
"I can't imagine what they're going through today," Mr. Walsh said. "I'm sure they relive Marathon

Monday

every single day of their life."
Like many in Massachusetts, Mr. Walsh personally opposes the death penalty. But he said he supported the Justice Department's decision.
Attorney General Eric H. Holder Jr., who had the final say on whether to authorize prosecutors to seek the death penalty, has said he personally opposes capital punishment. But he has authorized its use many times.
"The nature of the conduct at issue and the resultant harm compel this decision," Mr. Holder said in a statement released by the Justice Department.
Prosecutors say Mr. Tsarnaev and his older brother, Tamerlan, built bombs out of pressure cookers and detonated them 13 seconds apart among spectators at the finish line.
The explosions killed three people and wounded more than 260.


A police officer at M.I.T. was also killed in the subsequent hunt for the brothers.
Tamerlan Tsarnaev, who investigators say they believe conceived and led the attack, was killed in a shootout with the police. He was 26. Dzhokhar Tsarnaev, 19 at the time, was later caught hiding in a boat on a trailer in a Watertown, Mass., backyard.
No trial date has been set, and Mr. Tsarnaev has pleaded not guilty.
His defense team includes Judy Clarke, one of the nation's leading defense lawyers in death penalty cases. She has represented Theodore J. Kaczynski, the Unabomber, and Zacarias Moussaoui, a

Sept. 11

conspirator.
Mr. Kaczynski's case is an example of one in which the attorney general approved the death penalty, and then withdrew it after reaching a plea deal.
Peter White, a defense lawyer in Washington who prosecuted a federal capital case in 1998, said of the death penalty: "I don't believe it's used in the federal system as plea fodder. But the reality is that it creates a great incentive for a defendant to plead to a life sentence."
Mr. Holder has said he opposes the death penalty because the legal system is imperfect and he worries that innocent people might be put to death.
In the Boston case, investigators believe they have overwhelming evidence against Mr. Tsarnaev, including surveillance camera images that the F.B.I. says show him slipping a backpack off his shoulder and placing it on the ground shortly before the explosion.


Law enforcement officials have also said that in interviews with the F.B.I., Mr. Tsarnaev admitted his involvement in the attack.
Mr. Tsarnaev, now 20, who is Muslim, is said to have told investigators that he and his brother had been motivated by their religious beliefs. Investigators have said they found no evidence that a foreign terrorist group hatched, directed or supported the attack.
The Tsarnaevs, of Chechen heritage, immigrated to the United States around a decade ago from Kyrgyzstan, after living briefly in the Dagestan region of Russia.
In their court filing, prosecutors said Mr. Tsarnaev "betrayed his allegiance to the United States" after receiving asylum and citizenship.
Massachusetts abolished the death penalty at the state level in 1984 and has not executed a prisoner since 1947.
Since the federal government reinstated its death penalty in 1988, it has executed three people, including Mr. McVeigh, the Oklahoma City bomber.
Death penalty trials proceed in two phases. The first is to consider guilt or innocence. If convicted, Mr. Tsarnaev would next face the sentencing phase, which operates as something of a trial itself. Jurors would need to be unanimous for a death sentence to be issued.
Polls show that most Massachusetts residents oppose capital punishment for Mr. Tsarnaev.
But public opinion might not be much of an issue at trial because federal rules require judges to seat only jurors who say they would be willing to consider the death penalty."
""Con-Air" in 1/6 San Diego Union Tribune [news article]
Date: Tue, 7 Jan 1997 10:37:42 -0800
Subject: "Con-Air" in 1/6 San Diego Union Tribune [news article]
A correspondent passed this 1/6 article on to us. He adds: "The article in the hard-copy paper has a couple of pictures to go with the story (no pix on-line). One picture shows the shoulder patch on the aircrew uniforms, another shows prisoners lined up about to board a Convair 580. The paint job on the plane looked like INS or maybe US Marshals Service, it was a green stripe with an eagle forward of the door."
(Password required)
The article is relevant here because of recent discussion of Con-Air flights using the "Janet" company name.
------------------------
You won't need a reservation on this airline -- no matter how many travelers flood the airport.


Don't worry about traffic or parking. Shuttles are provided. And the price is right -- you fly for free.
But think carefully before you step aboard. This is ConAir, and all the passengers are federal prisoners.
"We don't serve mixed drinks," said Thomas Little, chief of air operations for the program, officially titled the Justice Prisoner and Alien Transportation System, or J-Pats.


Call it ConAir and Little knows what you mean. It's the name the air transport system has picked up inside the U.S. Marshals Service, which flies a fleet of 13 airplanes on regular routes across the country every day.
During the past year, the prisoner airline spent $24 million moving more than 100,000 federal inmates -- including 12,000 from San Diego -- to and from trials, prisons and medical centers nationwide.
The inmates fly mostly on 727s and DC-9s. But the airline, which has merged with the air wing of the Immigration and Naturalization Service, also operates Convair 580s, a Lear jet and a number of smaller aircraft.
Among the most infamous of its recent travelers were Unabomber suspect Theodore Kaczynski and the men accused in the bombing of the Oklahoma City federal building, Terry Nichols and Timothy McVeigh.
Nichols and McVeigh were transported in the dead of night in an operation much akin to a clandestine military operation, Little said. He did not want to go into details but mentioned that a decoy plane was among the ploys used to guard against possible attempts by supporters to free the suspects.
Federal officials have always been circumspect about the fine points of prisoner movement. But ConAir soon could gain a higher public profile with the planned release in June of a movie by the same name.
In the Disney film, Nicolas Cage plays a hapless prisoner who wanders into a hijack plot aboard a Marshals Service plane carrying a group of high-security inmates.
The Hollywood marshals rough up some of the prisoners, and the plane crashes, leaving the real Marshals Service frowning on the silver screen's invention, said Kristine Marcy, a top official in charge of detentions.
"We don't beat up our prisoners, and our planes certainly don't crash," Marcy said on a recent trip to San Diego, where she was trying to find more jail space for federal prisoners.
The space problem here is acute because of the high number of border arrests.
So, San Diego is a regular stop on ConAir's West Coast air route, with 12 flights per week scheduled into Lindbergh Field.
Prisoners -- mostly people being held for entering the country with false documents -- are flown from San Diego to Las Vegas, where they are housed in the city jail. They are flown back a few days later for deportation hearings.
Without the air transportation system, Operation Gatekeeper, the federal border crackdown, would not have been possible, said Mark Reed, San Diego's district director for the INS.
Before ConAir was called in last July, Reed said, the INS was spending hours on the road busing hundreds of prisoners to Las Vegas, the closest jail space available.
Kim Porter, who coordinates INS air transportation in San Diego, estimated that 12,000 inmates have flown from here to Las Vegas and back aboard federal planes.
"If the planes stopped flying for just one day, a monkey wrench would be thrown into the whole system," Porter said.
Because of the San Diego jail space problem, there was no holiday break here for ConAir. While flights in other parts of the country were cut back during the Christmas season, San Diego continued its rigorous schedule of two flights every weekday and one each

Saturday

and

Sunday

.
Marcy said the air transportation system inspires a high level of commitment in its personnel.
"People are always willing to be on standby or to work overtime," she said, noting that the planes are not always used for prisoner transport.
After a hurricane flattened parts of the Virgin Islands last year, the prisoner transportation system flew in some of the first reinforcements to help establish law and order, she said.
After the Oklahoma City bombing, the airline flew evidence to the FBI crime laboratory in Washington, D.C., she said.


With planes crisscrossing the country, traveling through multiple time zones and even venturing around the globe, scheduling and tracking have gone high-tech.
It's all accomplished from a scheduling center in Kansas City, Mo., referred to as the "travel agency" for ConAir. It handles up to 500 electronic requests for flights each day, federal officials say.


Flight tracking begins an hour before the first plane takes off. Throughout the day, employees monitor the movements of every plane until the last craft is safely on the ground.
On board, a crew of deputy U.S. marshals, aviation enforcement officers and contract guards keeps order in the rear of the plane. Passengers are loaded under high security at a remote area of an airport. Seat assignments are not optional.
Inside, the planes have been slightly rearranged from their previous commercial seating to allow guards a better view of the entire plane, officials say. The special seating tends to allow for more leg room -- but only for the guards, they add.


The planes fly out of a hub in Oklahoma City,
[where Marcy and Baginski and BBC special effects crews allegedly arranged for various government whistleblowers to be triaged on April 19, 1995]
on the center of the country, making large loops east and west, dropping off and picking up passengers as they land at 40 major cities.
The planes also loop along separate West Coast and East Coast circuits.
But why is it necessary to move an average of 400 prisoners every day? Bed space is the driving factor," said Little, a former INS pilot who coordinates the day-to-day operations of the merged airline.


He said jail cells, which generally are rented by the Marshals Service to hold federal prisoners until they are sentenced to a long-term facility, can cost up to $100 a night on the East Coast, while in Texas or Louisiana the cost of a cell might run as low as $35 a night.
"You make up the cost of moving a prisoner pretty quickly at that rate," Little said.
He said other reasons for moving prisoners include the need to separate gang members or suspects testifying against each other.


ConAir also moves inmates for the federal Bureau of Prisons, which may want to transfer someone from a high-to low-security facility.
Higher-security prison space is most expensive, Little explained, so prison authorities like to quickly move people who do not need the extra supervision."
"The Langham was built between 1863 and 1865 at a cost of £300,000. It was then the largest and most modern hotel in the city, featuring a hundred water closets, thirty-six bathrooms and the first hydraulic lifts in England. The opening ceremony on

June 16

was performed by the Prince of Wales. After the original company was liquidated during an economic slump, new management acquired the hotel for little more than half what it had cost to build, and it soon became a commercial success. In 1867,[1] a former Union officer named James Sanderson was appointed general manager and the hotel developed an extensive American clientele, which included Mark Twain and the miserly multi-millionairess, Hetty Green. It was also patronised by the likes of Napoleon III, Oscar Wilde, Antonín Dvořák, and Arturo Toscanini. Electric light was installed in the entrance and courtyard at the exceptionally early date of 1879, and Arthur Conan Doyle set Sherlock Holmes stories such as A Scandal in Bohemia [cf. decoy and The Sign of Four partly at the Langham."
"A Scandal in Bohemia" was the first of Arthur Conan Doyle's 56 Sherlock Holmes short stories to be published in The Strand Magazine and the first Sherlock Holmes story illustrated by Sidney Paget. (Two of the four Sherlock Holmes novels – A Study in Scarlet and The Sign of the Four – preceded the short story cycle). Doyle ranked A Scandal in Bohemia fifth in his list of his twelve favourite Holmes stories. … When Holmes and Watson arrive, a group of jobless men meander throughout the street. When Adler's coach pulls up, Holmes enacts his plan. A fight breaks out between the men on the street over who gets to help Adler. Holmes rushes into the fight to protect Adler, and is seemingly struck and injured. Adler takes him into her sitting room, where Holmes motions for her to have the window opened. As Holmes lifts his hand, Watson recognizes a pre-arranged signal and tosses in a plumber's smoke rocket. While smoke billows out of the building, Watson shouts "FIRE!" and the cry is echoed up and down the street.
Holmes slips out of Adler's house and tells Watson what he saw. As Holmes expected, Adler rushed to get her most precious possession at the cry of "fire"—the photograph of herself and the King. Holmes was able to see that the picture was kept in a recess behind a sliding panel just above the right bell pull. He was unable to steal it at that moment, however, because the coachman was watching him. He explains all this to Watson before being bid good-night by a familiar-sounding youth, who promptly manages to get lost in the crowd."






Yours sincerely,
Field McConnell, United States Naval Academy, 1971; Forensic Economist; 30 year airline and 22 year military pilot; 23,000 hours of safety; Tel: 715 307 8222
David Hawkins Tel: 604 542-0891 Forensic Economist; former leader of oil-well blow-out teams; now sponsors Grand Juries in CSI Crime and Safety Investigation