Presidential Field McConnell has linked a severed head sent by Luka Magnotta through Canada Post, to Canadian Governor General David Johnston's alleged development of Nortel JABS* to spoliate crime scenes.
(JABS = Nortel Joint Automated Booking Station to move actors in and out of crime scenes)
McConnell claims his sister Kristine Marcy's National Security Associates WorldWide used Nortel JABS taechnology to monitor Magnotta crime scenes and ordered Chinese student Jung Lin's severed head mailed to a man-in-the-middle recipient to keep Johnston quiet.
Prequel 1:
McConnell Links Magnotta's Canada Post to Ladner Beaudry Contract Hit
Prequel 2:
McConnell Links Harper's Virtual Global Taskforce to RCMP's Kitty-Porn Fugitive
"(Update: He was just arrested in Berlin) Luka Magnotta's last know video interview in 2007"

"7 Questions with His Excellency the Right Honourable David Johnston, Governor General of Canada"
Luka Magnotta crime scene allegedly controlled by GG's Nortel JABS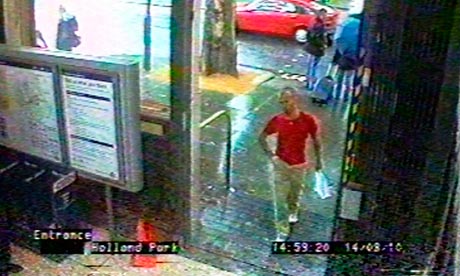 Gareth Williams crime scene allegedly controlled by GG's Nortel JABS
http://www.nortelgov.com/CUDocuments/DOJJABS.pdf
"The Star.com … Luka Rocco Magnotta: Victim's family meets Montreal police
Published On Wed Jun 06 2012

CHRISTINNE MUSCHI/REUTERS
Andrew Chung Quebec Bureau

MONTREAL—Exhausted after their trek from China, devastated family members of Jun Lin spent their first day in Montreal even as gruesome details of their son's murder continued to create shockwaves across the country.

Jun's mother, father, sister and uncle spent the day meeting with Montreal police and officials from Concordia University, where 33-year-old Lin was a student in computer science.

They did so on a day that Montreal police confirmed a human foot and hand delivered in packages to two Vancouver schools on Tuesday were related to the dismemberment case.


Police allege that Toronto-born porn actor and gay escort Luka Rocco Magnotta, 29, killed and dismembered Lin in Montreal, filmed the scene, then sent parts of the body — a left hand and foot — to political parties in Ottawa.

More: Magnotta may have posted videos while on the run
Magnotta was arrested Monday at an Internet café in Berlin and now sits in prison.
Shi Yan, the head of the Concordia Chinese Students Association, said his group is setting up the Lin Jun Rest in Peace Foundation, with a website to go live Thursday, to collect donations to help the family while it's in Canada and for the funeral.


More: Human foot discovered in Montreal is a fake
Shi said the whole affair has been unbearable for the family, especially Lin's mother. Shi was present when they arrived in Montreal on Tuesday night.

"Lin's mother was very emotional. She was crying all the time," Shi said. "It's really terrible just being there. We didn't understand a word she was saying, she was crying a lot.

"She could barely walk. We had to help her."

He said he was only able to make out a short, single phrase: "We come to take you home now."

Xu Zheng, consul at the Consulate General of China in Montreal, said, "They have a heavy heart. It's very painful for them."

After meeting police Wednesday, the family also met with Concordia president Frederick Lowy and other officials, who offered to hold a memorial service for Lin.

"It was a very brief meeting, a very emotional meeting," said university spokesperson Christine Mota. "The offer was made but I don't think an actual response was forthcoming to date. We're waiting to hear that."

More: Human hand, foot delivered to Vancouver schools
Lin, who was born in the east-central city of Wuhan, comes from a poor family. His parents, according to Chinese media, divorced when he was young and live in different cities in China.

Close friends have told the Star Lin was an open and happy person and did well in school.

Police have said he had a relationship with Magnotta, though they didn't specify whether it was only sexual, or something more. Friends claim they didn't know about the suspect.
Montreal police Commander Ian Lafrenière confirmed Wednesday that the packages received at False Creek Elementary and St. George's School in Vancouver on Tuesday were sent from Montreal. Inside were a right hand and foot. Montreal police had revealed Tuesday morning they were still missing Lin's right hand and foot, as well as the head.

Lafrenière said police believe Magnotta spent time in Vancouver, but wouldn't elaborate.
Information on the Internet Adult Film Database shows a Luka Rocco Magnotta performed in eight adult movies, including Street Bait 996: Luka, distributed by StreetBait.com.

Jeff Vanzetti, owner and webmaster of the New Jersey-based database site, said the last of his movies may be the key. "Back in 2003, (StreetBait) had an office in Vancouver," he said. "It doesn't mean they had a production studio there, or that he was ever in Vancouver."

StreetBait couldn't be contacted for comment.

On May 26, Magnotta took a flight to Paris, where French media say he used a false passport at a hotel near the international bus station. It was under the name Kirk Trammel, possibly in reference to the ice pick killer Catherine Tramell in the film Basic Instinct.

The infamous video of the murder posted to the Internet shows the perpetrator repeatedly stabbing the victim with an ice pick, then cutting up the body. It also appears to show cannibalism.

Magnotta headed to Berlin by bus on May 31.

Also on Wednesday, Montreal police thought another human foot had been found in a street in the city's west end. It turned out to be a fake.

With files from Canadian Press"

"Prime Minister Stephen Harper was granted a private, 20-minute "audience" with the Queen at Buckingham Palace on Wednesday.

Afterward, Harper and Her Majesty unveiled a new portrait of the Queen, commissioned by the Canadian government.

The meeting came after several days of boisterous celebrations in Britain for the Queen's Diamond Jubilee, marking her 60 years on the throne.

The massive painting of the Queen, which measures about 2.7 metres by 1.8 metres, will eventually be brought back to Canada, to be hung in Rideau Hall, home of the Governor General.

Gov. Gen. David Johnston also participated in the unveiling of the portrait.

The Queen, in casual conversation with Harper and Johnston, was clearly struck by the size of the painting.

"It's changed quite a bit since I last saw it," she said to Phil Richards, the Canadian artist who painted the portrait. "Yes, it went from six inches to this," Richards replied.

"That's changed," the Queen said, pointing at part of the painting.

"Do you think you'll have to rebuild Rideau Hall?" she asked Johnston.

The Queen also asked how the painting was shipped to London.

Richards explained that it came in a crate.

How long did it take to paint, she wondered.

Two years, he replied.

"Well, it is a lot of work."

Earlier in the morning, a motorcade carrying Harper and his wife, Laureen, arrived at Buckingham Palace and was greeted by palace staff.

Among those present for the unveiling were the prime minister's children, Ben and Rachel, and former B.C. premier Gordon Campbell, now high commissioner to Britain.
Ten minutes later, Harper was ushered into a private meeting with the Queen. Just the two of them were in the room, and the topic of their discussions was not revealed.

The Queen also visited her husband, Prince Philip, at a hospital Wednesday after officials said he will likely remain there for a few days to treat a bladder infection, an ailment that forced him to miss much of the celebration of his wife's 60 years on the throne.

Elizabeth arrived at the King Edward VII Hospital in central London hours after Buckingham Palace said Philip's condition had "improved considerably."
© Copyright (c) The Victoria Times Colonist"

"

[Spoliation inference that David Johnston and his fellow special investors developed Nortel JABS to support man-in-the-middle attacks on crime scene investigations associated with JonBenet Ramsey, USS Cole, 9CAI and our investee companies benefit from the participation of our SPECIAL INVESTORS, a group of seasoned leaders, most of whom have spent their careers running large and diverse businesses. Collectively, they have served as directors of over one hundred leading North American companies. They assist CAI and our portfolio companies by identifying and creating opportunities for investment and growth as well as, on occasion, serving on the boards of those companies.]



Ralph M. Barford
Larry I. Bell
Jalynn H. Bennett
Roy F. Bennett
Peter J. G. Bentley
Richard S. Braddock
Paul G. S. Cantor
Thomas P. D'aquino
L. Yves Fortier, Q.C.
Raymond Garneau
Alexander M. Haig, Jr.
Graham O. Harrison
David L. Johnston
Pierre Lortie
Hon. Donald S. Macdonald
John H. McArthur
Hon. Frank McKenna
W. Darcy McKeough
Joseph J. Meleone
J. Edward Newall
Larence G. Pathy
Guy Saint-Pierre
Lynton R. Wilson
Walter B. Wriston
Adam H. Zimmerman"

Presidential Field suggests that Canadian sniffer dogs should track recent movements of Magnotta, Mr. Lin's severed head and the NSAWW users of Governor General's Nortel JABS.

Presidential MandateAbel Danger