Briefing from United States Marine Field McConnell
Plum

City Online - (

AbelDanger.net

)
September 3, 2015
1. On October 6, 2000, Hillary Clinton allegedly arranged an outsourcing contract with HP mentor-protégée companies to operate a child pornography service over the onion router (Tor) embedded in the Navy/Marine Corps Intranet so that entrapped users could be extorted into standing down instead of standing up in a so-called "Arc of Instability".
2. On October 12, 2000, Al-Qaeda agents in HP's 8(a) companies allegedly transmitted child porn from a Dubai jockey-boy trader to the blackmailed but as-yet-unidentified Navy officer who sent the USS
Cole
into Aden Harbor to dock by a bomb to be remotely detonated in Tor time.
3. In the events of 9/11 – described by Naval War College researcher Dr. Thomas Barnett as "
the first live broadcast mass snuff film in human history
" – HP allegedly used
Serco
OOOI times to support a death-betting pool set up for the Clinton Foundation and its al-Qaeda donors.
Together with his e-book "
Shaking Hands With the Devil's Clocks
", United States Marine Field McConnell (
http://www.abeldanger.net/2010/01/field-mcconnell-bio.html
) offers his expert-witness simulation services to help plaintiffs understand how HSBC/Serco used ACARS clocks and OOOI times to synchronize the events of 9/11 and the Baker's Dozen crashes (see below)
"From Field McConnell …. The Baker's Dozen in chronological order. Also YouTubes done by others for MH370 and GW9525. If you speak to the filmmakers remind them the logic of ACARS "shaking hands" and why MH370 was therefore never lost.
Adam Air 574 - 1 Jan 07
Kenya Airways 507 - 5 May 07
Speedbird 38 - 17 Jan 08
Colgan 3407 - 12 Feb 09
Air France 447 - 1 Jun 09
Turkish 1951 - 25 Feb 09
Air Afrikiyah 771 - 12 May 2010
Sukhoi Superjet 9 - May 2012
MH370 (1) - 8 March 2014
MH17 - 17 Jul 2014
QZ 8501 - 28 Dec 14
Asia Air 235 - 4 Feb 15
GW9525 (2) - 24 Mar 15
1.
2.
========
next MSN1114 22Sep15 (*) per ADTW 1560
G: ADTW 1506 +Jeb + GHWB + Sabow"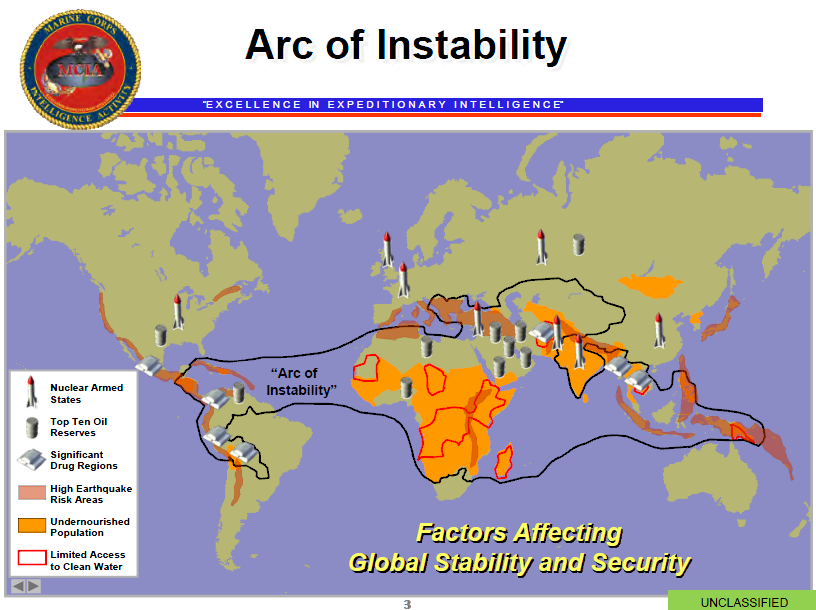 Barry Soetoro a.k.a. Barack Obama – Check 8(a) visa for 1981 visit to Pakistan – with DLA Piper boss Sir Nigel Knowles the man who fixed the jockey-boy lawsuit with Clinton's George Mitchell, set up the phony 1998 Northern Ireland peace agreement and directed script writers for "Al-Qaeda 8(a) USS Cole 9/11"
HP M-PP DoD Nunn-Perry Award Winner
HSBC

–

Serco

's drug-hub banker and the alleged bookmaker for punters using Tor and OOOI death-betting times.



Serco

... Would you like to know more?

"Carly Fiorina's illegal dealings with Iran, during her tenure as CEO of HP, were exposed in the Boston Globe. which broke the story that Hewlett Packard had been selling its printers in Iran through a subsidiary company in Dubai, despite the fact that a trade embargo had been in place against the Iranian regime since 1997.

"From its peak in 2002 until the day Fiorina was finally forced out by the board in 2005, HP lost over 70 percent of its value.

[Alleged fraud by Clinton Foundation donor – 100 Women in Hedge Funds]

(By way of comparison, the S&P 500 fell 21 percent over the same time frame.) Rather infamously, the stock jumped 10 percent the day her firing was announced.
But it wasn't just some giant institutional investors who lost their shirts on the long ride down. It was much worse than that. HP was forced to lay off some 30,000 employees during Fiorina's reign of error, and Jeffrey Sonnenfeld writes that Fiorina also helped destroy "the company's revered employee morale, and the egalitarian, humble HP way culture." That ushered in a paranoid leadership style that paved the way for Hewlett-Packard's grotesque internal spying scandal, revealed little over a year after Fiorina's departure. "One e-mail Clinton wrote in October 2009 was addressed to former senator George J. Mitchell (D-Maine), who was a special envoy for peace in the Middle East. The entire message, as released by the State Department, is blacked out and tagged with a designation noting that the information was classified. The only part now public is Clinton's opening: "George . . . ."
"Mitchell's Firm Worked for Dubai Ruler in Jockey Case (Update1) By Timothy J. Burger - January 27, 2009 12:08 EST Jan. 27 (Bloomberg) -- George Mitchell, President Barack Obama's special Middle East troubleshooter, was chairman of a law firm that was paid about $8 million representing Dubai's ruler in connection with a child-trafficking lawsuit.
The DLA Piper law firm did legal and lobbying work on the case, which alleged that Dubai's Sheikh Mohammed bin Rashid al-Maktoum and another official used children kidnapped from other countries to ride as jockeys in camel races. The firm lobbied federal agencies, members of the U.S. House and about two dozen Senate offices, including those of Obama, Vice President Joe Biden and Secretary of State Hillary Clinton in 2006 and 2007, according to Justice Department foreign-agent disclosures.
Mitchell, 75, who isn't a registered lobbyist, didn't lobby either on this issue or for Dubai generally. DLA Piper partner Bill Minor said in an e-mail that Mitchell, a former Democratic senator from Maine, mainly focused on growth and management at the firm of almost 4,000 attorneys and 65 offices worldwide, and high-profile projects such as an investigation of steroid use in Major League Baseball.
Mitchell's firm had extensive lobbying clients and offices in the Middle East ranging from the leader of Dubai to a Kuwait construction firm contracting in Iraq. The firm also has offices in Egypt, Oman, Qatar and Abu Dhabi and has an affiliation with a law firm in Riyadh, Saudi Arabia. Mitchell traveled to Dubai and spoke to the press there about the issue.
Suit Thrown Out
The camel-jockey suit was thrown out after the U.S. Justice Department notified a Miami federal judge that it planned to intervene and argue that al-Maktoum was immune from the suit as a foreign leader.
"That he was such a key figure in the firm himself certainly gives the appearance that probably any of the clients that solicited help from the firm may have had a business relationship with him as well," said Craig Holman, who lobbies for tougher governmental ethics rules for Public Citizen, a Washington-based advocacy group.
In a Jan. 24 telephone interview, Mitchell said he "was generally aware of the case but I had no involvement in it."
"I visited Dubai. I did not discuss the case with the Sheikh. I had nothing to do with bringing it in," Mitchell said. "I was merely chairman when it occurred."
Mitchell's name heads a list on DLA Piper's Web site of a team advising clients "on opportunities and risks associated with doing business in Iraq and the Middle East generally." In addition to legal work, the Web site says DLA Piper has "experience working with relevant decision makers in the United States and the region."
Dubai Billing
Altogether, DLA Piper billed Dubai-related entities about $9.5 million on this and other issues while Mitchell was chairman from 2005 through the end of 2008. Other lobbying clients located or primarily interested in the Middle East -- and one focused on Iran -- paid DLA Piper an additional $2.29 million.
Mitchell, who is traveling in the Middle East this week, may need a waiver from Obama's new policy on ethics and lobbying, which says government officials must wait two years before working on matters "directly and substantially" related to pre-government employers or clients even if they weren't registered lobbyists, said Stefan Passantino, head of the Washington-based political law group for McKenna Long & Aldridge.
'Perception Dynamic'
"It is a perception dynamic that has to be managed very carefully," said Passantino, who helped represent former House Speaker Newt Gingrich during a congressional ethics case. Asked if he's going to have to recuse himself from anything at the State Department, Mitchell said, "I haven't made any judgment on that."
"I have to wait and see," Mitchell said. "I will be resigning from the firm and terminating all private business activities."
White House spokesman Bill Burton referred questions to the State Department, where spokesman Gordon Duguid declined comment and referred questions to Mitchell's office. A voicemail left at the U.A.E. embassy in Washington wasn't returned.
Habib Al-Mulla, a Dubai-based lawyer for Sheikh Mohammad, also said Mitchell "played no role in the litigation or efforts that led to the quashing of the lawsuit." Al-Mulla said the sheikh was satisfied with the outcome of the case.
Mitchell, a former U.S. Senate majority leader and onetime federal judge, was quoted by the Emirates News Agency in January 2007 defending the United Arab Emirates' efforts to rescue "underage camel jockeys."
Mitchell led efforts in Northern Ireland that resulted in the 1998 Good Friday peace agreement. In 2000 and 2001, he was chairman of a fact-finding panel examining the crisis in the Middle East.
9/11 Commission
In 2002, congressional Democrats tapped Mitchell as vice chairman of the 9/11 Commission. Mitchell and Henry Kissinger, then-President George W. Bush's pick as chairman, quit the commission's top posts after Congress required members to disclose financial information and suggested Mitchell may have to sever ties to his law firm.
The camel jockey lawsuit in September 2006, a class-action lawsuit filed by Mount Pleasant, South Carolina-based Motley Rice LLC by the children's parents, accused al-Maktoum and others of enslaving boys from Africa and South Asia who were brought to Dubai as jockeys for camel racing, a popular sport in some parts of the Arab world.
DLA Piper picked up the case two weeks after the lawsuit was filed in the U.S. on behalf of underage camel jockeys. It set up meetings with Biden's Senate staff on Nov. 29, 2006, followed by a Dec. 15 meeting with Obama's staff. On Jan. 4, 2007, the firm arranged a meeting with Clinton and other senators and their aides, according to Justice Department Foreign Agent Registration Act filings.
'Serious Problem'
A February 2005 report on the U.S. State Department Web site says that in the United Arab Emirates, which includes Dubai, "trafficking of young, noncitizen boys employed as camel jockeys continued to be a serious problem, although the Government has pledged to eliminate this practice for boys under the age of 15." The report cited an estimate by the Ansar Burney Welfare Trust International, a Pakistan-based civil rights group, that 5,000 boys were working as camel jockeys.
The U.A.E. introduced the use of robots as riders on the camels and two years ago set up an $8 million fund to compensate former child jockeys. Human rights organizations have condemned the use of children as camel jockeys, saying the boys, mostly from Pakistan and Bangladesh and some as young as 4 years old, are abducted, sexually abused and underfed.
'Remarkable Partnership'
Mitchell was quoted by the state-owned Emirates News Agency in January 2007 as praising the United Arab Emirates and Dubai for a "remarkable partnership with UNICEF to locate, care for and repatriate underage camel jockeys. This program has been justly praised by the international community as a model solution to a serious problem."
DLA Piper billed the Dubai government about $8 million, according to Justice Department filings. This included almost $2.5 million between Aug. 6, 2006, and Feb. 28, 2007. Over the next six months, the firm billed Dubai over $1.2 million, as it held more than 70 meetings with senior officials at the White House, the State and Justice departments, and Congress, seeking a "statement of interest" by the U.S. government for their client.
The Justice Department on July 26, 2007, informed U.S. District Judge Cecilia Altonaga it would file a motion seeking "head of state immunity" for al-Maktoum. The judge dismissed the case days later, citing other jurisdictional issues.
A similar case was filed in Kentucky, omitting Dubai's ruler as a defendant, and was also dismissed in November. John Eubanks, one of the lawyers who filed the cases, said the matter appears to be closed as far as U.S. courts are concerned.
To contact the reporter on this story: Timothy J. Burger in Washington at Tburger2@bloomberg.net
To contact the editor responsible for this story: Mike Forsythe at mforsythe@bloomberg.net"
"Now Metasploit has a new and surprising fan: the FBI. WIRED has learned that FBI agents relied on Flash code from an abandoned Metasploit side project called the "Decloaking Engine" to stage its first known effort to successfully identify a multitude of suspects hiding behind the Tor anonymity network.
That attack, "Operation Torpedo," was a 2012 sting operation targeting users of three Dark Net child porn sites. Now an attorney for one of the defendants ensnared by the code is challenging the reliability of the hackerware, arguing it may not meet Supreme Court standards for the admission of scientific evidence. "The judge decided that I would be entitled to retain an expert," says Omaha defense attorney Joseph Gross. "That's where I am on this—getting a programming expert involved to examine what the government has characterized as a Flash application attack of the Tor network."
A hearing on the matter is set for February 23.
Tor, a free, open-source project originally funded by the US Navy, is sophisticated anonymity software that protects users by routing traffic through a labyrinthine delta of encrypted connections. Like any encryption or privacy system, Tor is popular with criminals. But it also is used by human rights workers, activists, journalists and whistleblowers worldwide. Indeed, much of the funding for Tor comes from grants issued by federal agencies like the

[Clinton]

State Department that have a vested interest in supporting safe, anonymous speech for dissidents living under oppressive regimes.

[Yeah, right!]

"
"The Navy/Marine Corps Intranet (NMCI) was a United States Department of the Navy program which provides a vast majority of information technology services for the entire Department, including the United States Navy and Marine Corps. …
On October 6, 2000, the NMCI contract was awarded to Electronic Data Systems (EDS), now HP Enterprise Services (HP).[11] Secretary of the Navy Gordon England summed up the Navy's IT Environment prior to the commencement of NMCI: "We basically had 28 separate commands budgeting, developing, licensing, and operating IT autonomously. It was inefficient and from the larger Department perspective, produced results that were far from optimal."[12]
NMCI consolidated roughly 6,000 networks—some of which could not e-mail, let alone collaborate with each other—into a single integrated and secure IT environment. HP updated more than 100,000 desktop and laptop PCs in 2007.[13] The program also consolidated an ad hoc network of more than 8,000 applications to 500 in four years and 15,003 logistics and readiness systems to 2,759 over a two-year period.[14]
Sub-contractors to HP include:
Apple Inc., Cisco, Dell, McAfee, Microsoft, Oracle Corporation, Sun Microsystems, and Symantec[15]
Harris Corporation (which acquired Multimax formerly known as Netco Government Services and WAM!NET), which provided enterprise network infrastructure design and support until its contract expired in 2014.[16]
Verizon, which provides wide area network (WAN) connectivity.
HP also provides the security services once provided by Raytheon.
HP also has worked with more than 400 small businesses, with 5 percent for small disadvantaged businesses, 5 percent for women-owned small businesses and 1.5 percent for HUBZone small businesses. Since its inception, NMCI has exceeded the minimum 40% small business objective set for the contract.[17]"
"HP Enterprise Services Mentor Protégé Program The HP Enterprise Services Small Business Commitment HP Enterprise Services is highly innovative in its use of technology to solve business problems and is constantly looking for ways for both HP and its clients to be more competitive. One way is to partner with small businesses of various socioeconomic status'. HP Enterprise Services is committed to partnering with small businesses in order to deliver superior solutions to its customers. In fact, the HP Enterprise Services U.S. Public Sector organization awarded over 40 percent of its subcontracts to small/minority businesses in FY11.
As part of our continued commitment to the development of SBs, HPES has been an active participant in various Mentor-Protégé Programs (M-PPs). HPES has been mentoring companies in our M-PP since 1997. For more than 13 years, we have mentored more than 20 firms, providing training and certifications through infrastructure/technical enhancements and technology transfer. Currently, HPES supports a total of five protégé companies through the National Geospatial-Intelligence Agency (NGA), one recently graduated protégé with the Department of the Air Force, one with the Department of Homeland Security, and two recently graduated protégés with the Department of Treasury. In addition, HPES has previously established M-PP relationships with the Defense Information Systems Agency (DISA); the State of Maryland; the Washington, D.C., Chamber of Commerce; the Defense Logistics Agency; and the Department of the Navy. Through these programs, HPES provides developmental assistance to SBs in an effort to improve their ability to compete equitably in the marketplace." "System and method of providing OOOI times of an aircraft US 6154636 A ABSTRACT A method for determining the Out, Off, On, and In (OOOI) times for commercial air transport aircraft, based on parametric data routinely sampled and presented in a multiplexed data stream to the Flight Data Recorder. In a preferred embodiment, this method is used in conjunction with a system capable of recording, analyzing, and automatically forwarding recorded flight data. "Out" means out of the gate, "Off" means off the ground, "On" means on the ground, and "In" means in at the gate. Greenwich Mean Time (GMT), brake pressure, magnetic heading, ground speed, flight number and flight leg, engine start/stop, and air/ground switch are currently available parameters that are sampled and presented to the Flight Data Recorder in a multiplexed data stream. These parameters are used by this method in various combinations to determine the OOOI times for a given flight. "Out" and "Off" times can be determined through analysis of these parameters and downloaded immediately after takeoff over a RF Link to a ground station. "On" time can likewise be determined through analysis of these parameters and downloaded immediately after landing over a RF Link to a ground station. "In" time can be determined from analysis of these parameters and downloaded while the aircraft is parked at the gate. These parameters can also be recorded and forwarded at the end of the flight to an analysis station where the OOOI times are subsequently computed on a different computing platform. Publication number: US6154636 A
Publication type: Grant
Application number: US 09/312,461
Publication date: 28 Nov 2000
Filing date: 14 May 1999
Priority date: 14 May 1999
Fee status: Paid
Also published as: US6308044
Inventors: Thomas H. Wright, James J. Ziarno
Original Assignee: Harris Corporation [HP subcontractor for Navy/Marine Corps Intranet – the largest internal network in the world]
Export Citation: BiBTeX, EndNote, RefMan
Patent Citations (18), Non-Patent Citations (5), Referenced by (37),Classifications (18), Legal Events (5)
External Links: USPTO, USPTO Assignment, Espacenet" "FBI Scours Clinton Server for Evidence of Spying 81 SEPT 3, 2015 6:00 AM EDT By Eli Lake & Josh Rogin The FBI has begun a probe into whether foreign intelligence services compromised Hillary Clinton's e-mail server during and after her tenure as secretary of state, according to U.S. intelligence and Congressional officials.
The damage assessment, which is part of the bureau's investigation into whether the former secretary and her staff mishandled classified information, will hunt for digital traces of cyber-espionage by foreign governments. Even mundane and unclassified Clinton e-mails could provide important insights into the inner workings of the U.S. government and the actions of its top officials.
Clinton herself has dismissed the prospect that her e-mails were hacked. Speaking in March, she said the system used for the private e-mail "was set up for President Clinton's office. And it had numerous safeguards. It was on property guarded by the Secret Service. And there were no security breaches."
U.S. officials familiar with the probe tell us the FBI is not so sure. These sources say the damage assessment will be conducted by the FBI's own spy hunters and cyber security experts. The FBI will not hand off the task to the National Counterintelligence & Security Center, the office inside the intelligence community that coordinates counter-intelligence activities. It is conducting the damage assessment of former NSA contractor Edward Snowden's 2013 leak to journalists.
The FBI declined to comment for this column. Other officials told us the damage assessment of Clinton's e-mail server would focus on how the data on the server was protected, whether traces of code that would suggest hacking programs show up in the forensic analysis of the physical server, and whether it is possible to reconstruct the logs of what machines accessed the server when Clinton was secretary of state.
"We want to make sure the counter-espionage team at the FBI has adequate time to put together an initial review of any classified information that was in the e-mails," Representative Devin Nunes, the Republican chairman of the House Permanent Select Committee on Intelligence, told us. "I would fully expect the FBI to investigate whether or not any foreign adversaries had access to the server and or any classified e-mails stored on it."
Outside experts assume Clinton's server was hacked. Private servers typically have fewer protections than government systems, which in recent years have been penetrated by foreign intelligence services as well. Indeed, Clinton's successor at the State Department, John Kerry, acknowledged last month that it was very likely his government e-mail had been hacked by Russia and China.
But the difference between assuming and knowing for sure that the secretary's private e-mail server was hacked is important. By the time the FBI received the physical server from a contractor known as Platte River Networks, data had been wiped from the machine. (Clinton said only personal e-mails, that would not pertain to official business like the House Benghazi probe, were wiped.)
"There are ways the FBI can recover data from servers that have been wiped clean," Bob Gourley, a former chief technology officer for the Defense Intelligence Agency, told us. Gourley, who is now a partner at the cyber-security firm Cognitio, added that these techniques don't always work.
Michael Hayden, a former CIA and NSA director who served under President George W. Bush, agreed. He told us, "We were able in the past to recover things where the target thought the machine had been erased."
Clinton's campaign did not respond to a request for comment on the security precautions taken.
When the State Department released the latest batch of e-mails from Clinton's server that were not deleted, officials acknowledged that over 150 of the e-mails contained what the government now deems classified information. At least six of the e-mails classified after the fact were written or sent by Clinton herself. The intelligence community's inspector general concluded that at least two e-mails found on the server contained "top secret" information. Several reports stated these two e-mails contained discussion of classified intelligence gleaned from spy satellites, some of the most sensitive information held by the government.
The amount of classified material found on her server is the least of Clinton's worries. Senior officials are almost never prosecuted for failing to secure state secrets (the plea deal for David Petraeus being a recent exception).
But presidential candidates are judged by their choices. Clinton chose to conduct government business on a private e-mail server. The FBI is now figuring out whether that choice damaged national security.
This column does not necessarily reflect the opinion of the editorial board or Bloomberg LP and its owners.
To contact the authors of this story:
Eli Lake at elake1@bloomberg.net Josh Rogin at joshrogin@bloomberg.net To contact the editor responsible for this story: Philip Gray at philipgray@bloomberg.net"
"EXCLUSIVE: HILLARY SHARED AN EMAIL NETWORK WITH THE CLINTON FOUNDATION AP Photo/Charlie Neibergall by PATRICK HOWLEY 31 Aug 20152,177 7,000 Pages of Clinton Emails to Be Released Inform Hillary Clinton's private email server was housed at the same physical location and on the same network as an email server used and operated by the Clinton Foundation, Breitbart News has exclusively learned.
Records reveal that Hillary Clinton's private clintonemail.com server shared an IP address with her husband Bill Clinton's email server, presidentclinton.com, and both servers were housed in New York City, not in the basement of the Clintons' Chappaqua, New York home.
Web archives show that the Presidentclinton.com Web address was being operated by the Clinton Foundation as of 2009, when Hillary Clinton registered her own clintonemail.com server.
Numerous Clinton Foundation employees used the presidentclinton.com server for their own email addresses, which means that they were using email accounts that, if hacked, would have given any hacker complete access to Hillary Clinton's State Department emails, as well.
The bombshell revelation raises new concerns about the possible illegality of Hillary Clinton's private email use. The former Secretary of State is under federal investigation for potentially violating the Espionage Act by allowing people without a security clearance to access classified information. The fact that Hillary was sharing an email network with a private foundation means that people without a security clearance almost certainly had physical access to her server while she was working at the State Department.
Here's what we know: The Servers Have The SAME IP Address
Hillary's clintonemail.com server and the Foundation-run presidentclinton.com email server have exactly the same IP address, and the same SSL certificate (which an organization purchases for an email server to verify its trustworthiness).
mail.clintonemail.com and mail.presidentclinton.com both have an IP address of 64.94.172.146, according to an SSL Certificate Checker.
The two servers both have that same IP address, 64.94.172.146, according to DNS records. (Here are records for Hillary's server, and here are records for Bill's server). Both servers have the same IP address, according to another independent Internet records database, robtex.net.
The fact that both of these email servers have the same IP address means that they were operating on the same network, and sharing physical space. A computer expert tells Breitbart News that the servers were probably operating on the same machine. It is also possible that they were operating on different machines on the same network, which still means that the machines would have to be close enough to exist in the same physical location.
President Clinton's server was created in 2002, while Hillary's was created in 2009, which means that Hillary's server was simply added to Bill's Foundation-run server network.
They Had The SAME IP Address When She Was Secretary of State
Hillary's server and Bill's Foundation-run server also shared a different IP address during her tenure as Secretary of State.
From September 8, 2009 until June 24, 2011, Bill Clinton's Foundation-run mail.presidentclinton.com server had an IP address of 24.187.234.187, according to DNS records. Hillary's mail.clintonemail.com server had the same exact IP address, 24.187.234.187, from the dates May 21, 2010 until October 21, 2010, according to DNS records.
Their Shared IP Address Can Be Traced to Midtown Manhattan
A geographical search for the IP address that both servers shared at registration traces to Midtown Manhattan, according to three different databases: infosniper.net, which locates a Midtown latitude/longitude point, ip-tracker.org, which also gives a Midtown latitude/longitude point, and whatsmyip.org.
Clinton Foundation headquarters are currently located at 1271 6th Avenue in Midtown. Bill Clinton's office is at 55 West 125th Street
The Denver-based firm Platte River Networks told Breitbart News that it physically moved Hillary Clinton's private email server out of the basement of her Chappaqua home in 2013. But the Clintons could have moved the server from Manhattan to Chappaqua before Platte River got there.
Clinton Foundation Employees Had presidentclinton.com email addresses
The employees who have used presidentclinton.com email addresses included former Bill Clinton right-hand man Doug Band, as well as Justin Cooper, a Hillary aide who has worked with the Foundation, Terry Krinvic, Laura Graham, and John Zimmerebner.
Was Chelsea Clinton On The Server?
The email server for mail.chelseaoffice.com, which is no longer active, resolves toclintonemail.com, according to DNS records. Wikileaks confirms that thechelseaoffice.com server was used by Chelsea Clinton employees.
Hillary Even Admitted That She Used Her Husband's "System"
"Well the system we used was set up for President Clintons office and it had numerous safeguards it was on property guarded by the Secret Service and there were no security breaches, so I think that the use of that server which started with my husband proved to be effective and secure," Hillary Clinton said in a March 2015 press conference.
Clinton has not returned to that talking point since.
The Clinton Foundation and Hillary Clinton's campaign did not return requests for comment by press time."
"

Serco

was founded in 1929 as RCA Services Limited, a United Kingdom division of the Radio Corporation of America and initially provided services to the cinema industry.[4] It changed its name to

Serco

in 1987 and has been a London Stock Exchange listed company since 1988.[4]
On 29 December 2008, Serco acquired SI International.[5]
In November 2014 its share price, which stood at 674p before the taxpayer scandal broke in 2013 collapsed to 218.7p, after four profit warnings. The new chief executive Rupert Soames sold off "scores of divisions". He said the company was suffering from ministers' improved ability at driving a bargain, and claimed that "the Government has got much more adept at writing contracts and transferring risk to the private sector".[6] On 17th November 2014, it was announced that Alastair Lyons would resign from his position as chairman of Serco.[7] Lyons referred to "operational mis-steps" for which he took "ultimate responsibility", but said he had not been forced out.[8] Between 2007 and 2014 Serco published a magazine, Ethos."
"In aviation, ACARS (/ˈeɪkɑrz/; an acronym for Aircraft Communications Addressing and Reporting System) is a digital datalink system for transmission of short messages between aircraft and ground stations via airband radio or satellite. The protocol was designed by ARINC and deployed in 1978,[1] using the Telex format. More ACARS radio stations were added subsequently by SITA.
Prior to the introduction of datalink in aviation, all communication between the aircraft and ground personnel was performed by the flight crew using voice communication, using either VHF or HF voice radios. In many cases, the voice-relayed information involved dedicated radio operators and digital messages sent to an airline teletype system or successor systems.
Particularly, the airlines paid the flight and cabin crews according to whether the aircraft was Out of the gate, Off the ground, On the ground, or In the gate. The flight crews reported these times by voice to geographically dispersed radio operators. Anecdotally, the airlines believed the flight crews "fudged" these reported times to the crews benefit, so believed they would save not only the cost of the radio operators, but also would realize a labor savings for the flight and cabin crews through more accurate time reporting.
In an effort to reduce crew workload and improve data integrity, the engineering department at ARINC introduced the ACARS system in July 1978, as essentially an automated time clock system. Teledyne Controls produced the avionics and the launch customer was Piedmont Airlines. The original expansion of the abbreviation was "Arinc Communications Addressing and Reporting System".[2] Later, it was changed to "Aircraft Communications, Addressing and Reporting System". The original avionics standard was ARINC 597, which defined an ACARS Management Unit (MU) consisting of discrete inputs for the doors, parking brake and weight on wheels sensors to automatically determine the OOOI times and generate and send as telex messages. It also contained a Medium Shift Keying (MSK) modem used to transmit the OOOI reports over the existing VHF voice radios. The first day of operations saw about 4,000 transactions, but ACARS did not experience widespread use by the major airlines until the 1980s. The original ACARS development team was headed by Crawford Lane and included Betty Peck-a programmer, Ralph Emory-an engineer, and Dwayne Rolfson-Mgr A/G Operations. The terrestrial site, a pair of Honeywell Level 6 minicomputers and their software was developed by a subcontractor - Eno Compton of ECOM, Inc.
Early ACARS systems were extended over the years to support aircraft with digital data bus interfaces, flight management systems, and printers."
"SBA Administrator Leaves Agency with Legacy of Fraud and No Successor Posted: 08/29/2013 3:19 pm EDT Updated: 10/29/2013 5:12 am EDT This Friday could be an interesting day at the Small Business Administration (SBA). I'll tell you why I say that. It will be SBA Administrator Karen Mills' last day on the job. She resigned over six months ago and President Obama has not named a successor. That sounds like trouble to me, if you're a small business owner.
I'm also concerned that one of the Pentagon's top public relations heavy hitters and experienced spin masters has quietly taken over the SBA press office. Retired Naval Commander Terrence Sutherland was the worldwide spokesman for the Pentagon. He very quietly took over the SBA press office in April with no official announcement, no press release, not even a blog. That seems strange. He has handled many of the most high profile and sensitive public relations problems at the Pentagon for over 10 years. What's a guy like that doing at the SBA?
The SBA has a documentable track record of releasing embarrassing or fabricated data or any information they want to try and keep out of the media on Friday afternoons. Friday afternoons, just before a holiday weekend, are reserved for the vilest, objectionable and corrupt information from the SBA. Any data the SBA releases on a Friday before a holiday weekend deserves a serious FBI investigation, a Congressional Hearing followed by a criminal trial. Labor Day weekend is coming up. I wonder if some major announcement regarding the future of the SBA will be released this Friday afternoon to try and keep it out of the press.
According to U.S. Census Bureau data, 98 percent of all U.S. firms have less than 100 employees and 89 percent have less than 20 employees. Those 28 million small businesses are responsible for over 90 percent of the net new jobs in America, over 50 percent of the private sector work force, over 50 percent of the GDP and over 90 percent of U.S. exporters.
It has been widely reported that during the Obama administration billions of dollars in federal small business contracts have been diverted to some of the largest corporate giants around the world. If fact, the SBA Office of Inspector General referred to the rampant fraud at the SBA as, "One of the most important challenges facing the SBA and the entire federal government today." In fact, SBA Inspector General Peg Gustafson, who was appointed by President Obama, has named the widespread fraudin federal small business contracting programs as the number one problem at the SBA."

Yours sincerely,

Field McConnell, United States Naval Academy, 1971; Forensic Economist; 30 year airline and 22 year military pilot; 23,000 hours of safety; Tel: 715 307 8222

David Hawkins Tel: 604 542-0891 Forensic Economist; former leader of oil-well blow-out teams; now sponsors Grand Juries in CSI Crime and Safety Investigation.