Source:
Technocratic Tyranny
Benghazi Revisited
By Vicky Davis | January 04, 2021
On December 30, 2020, Tom Fitton of Judicial Watch did a special interview with General Michael Flynn. In the interview, General Flynn said referring to when the Obama Administration first came into office, "it felt like a hostile takeover by a hostile force". I have no doubt of that.
It's a very important interview but what drew my attention was the mention of a report produced by the Defense Intelligence Agency (DIA) on September 12, 2012 concerning the attack on Americans at the State Department compound in Benghazi. I believe General Flynn was head of the DIA at that time.
Go to the
Technocratic Tyranny
website to view the video on the right at the point when Tom Fitton mentions the report and then Flynn talks about it. The entire interview is here:
The parts of the report that are significant to me and my research are the following highlighted excerpts:
AZUZ was to set up bases in Libya which also included establishing a college in Derna located near the a hospital. Hospitals, bases and colleges. They are key elements in the globalist cookie cutter economic development plans. The bases (transportation hubs) relate to the global transportation system for international commerce, the hospital (emergency room in particular) is an element of the global health system and global emergency management system. The colleges have a special role as "workforce developers", they are the beneficiaries of the "innovation economy" – research dollars, foreign dollars, corporate dollars – king makers in the global system of work.
(Derna relative to Benghazi) Obama, Hillary Clinton and the people in the upper reaches of his administration knew what happened at Benghazi but they chose to fabricate a story. Why?
The punch line is that the global mafia is creating conditions of insecurity (insurgency) and then they offer security (
embedded security insurgency
). I came to that conclusion after hearing the Fitton-Flynn discussion, reviewing my own research and then going back to 2011 it becomes obvious for reasons that you will see – and that you are now living. Remember, I'm an Analyst – not a journalist so I'm walking you through my logic.
I searched on the word: BCOAR Brigades of the Captive Omar Abdul Rahman (the Blind Sheik)
That search located a website called the Clinton Foundation Timeline, on which is located this article by Katie Weddington:
September 12, 2012
– The day after Benghazi attack in Libya, the Defense Intelligence Agency (Michael Flynn) releases a report saying the attack was planned 10 days in advance
I did a search on that website for 2011. (This is a great website).
https://clintonfoundationtimeline.com/?s=a&cat=7&year=2011
The
July 14, 2011
article is about one of Sid Blumenthal's emails to Hillary about a
security company
called
Osprey Global Solutions
headed by Army Major General David Grange. The following are the significant passages from the article:
Blumenthal tells Clinton about Osprey's attempt to get a contract to give "field medical help, military training, organize supplies and logistics" to Libyan rebels currently fighting Colonel Muammar el-Qaddafi.

He adds, "Grange can train their forces and he has drawn up a plan for taking [the Libyan capitol of] Tripoli… This is a private contract. It does not involve NATO. It puts Americans in a central role without being direct battle combatants.

Blumenthal is a private citizen, journalist, and Clinton Foundation employee at the time. "Tyler" is Tyler Drumheller, who worked for the CIA until 2005. "Cody" is Cody Shearer, a longtime friend of Clintons. Blumenthal, Drumheller, and Shearer formed a business relationship to help Osprey.
The information on Osprey's
website
in 2011 had to be extracted because the formatting they used at the time is not easily readable now.
Extracted website of Osprey
Notice the company – Guardian 24/7
Bio's of Leaders of Guardian 24/7, partners of Osprey
Now, go back to the
extracted website of Osprey
and read the list of services under the category: Life Support Services – Medical.
There you have it – Global Health and Global Emergency Management at a transportation hub with a privatized paramilitary team building the global force structure.
The public side is diplomatic and philanthropic. The dark is psychopathic.
_________
Benghazi. Hillary. And the Grange Family Business
July 20, 2019 | by Brant Clifton
In the upcoming primary for governor, we're sure to hear a lot about Dan Forest and a guy named Eric Lindberg. It's only fair that we also get the straight story about the Grange family business and its relationship with the Hillary Clinton State Department (and Hillary cronies) during the time of the Libyan revolution and the Benghazi fiasco.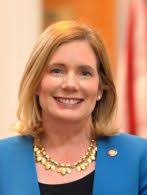 State Rep. Holly Grange, with the encouragement of the Tillis political machine, has decided to join Forest in the 2020 primary for governor. Grange and her husband, David, own a consulting business called Osprey Solutions. David Grange — a retired general — and Holly Grange have both been quoted in the media suggesting that Osprey focuses mostly on humanitarian projects. In fact, here's
what Mr. Grange told The New York Times
:
[…] David Grange told the Times that he knew Blumenthal tangentially through a third company, New York-based Constellations Group, that was to provide business leads in Libya that Osprey would follow up on. He told the Times the venture, to create floating hospitals to treat war wounded and to build schools, fell apart partly because nobody could get a firm grasp on who to trust or work with in Libya.[…]
Yet, the drive-by media has reported that, while in the service, David Grange commanded some super-secret special forces units and is now
continuing some of that work in the private sector with Osprey
:
[…] Like Blumenthal, Drumheller has a somewhat questionable reputation. He left the CIA in 2005 and wrote a book accusing his superiors of ignoring his warnings that evidence used to justify invading Iraq was flawed. Former CIA director George Tenet, who served under Bill Clinton and George W. Bush, used several pages of his 2007 memoir At the Center of the Storm to discredit and otherwise challenge Drumheller's version of events.

As for what these two men were doing working together, emails show Drumheller was producing intelligence reports on Libya and other trouble spots that Blumenthal was passing on to Secretary Clinton. Drumheller was also coordinating operations with Osprey Global Solutions, an outfit headed by David L. Grange, a retired major general with a background in special forces. Osprey Global Solutions was being paid—we don't know by whom—to send men to terrorist hot spots such as Tunisia to gather intelligence that was also passed on to [Hillary] Clinton. […]
And then there was THIS:
[…] The memo touts Osprey's founder and chief executive, retired General David Grange, as the man who can help whip Libya's opposition — the Transitional National Council, or TNC — into shape so it can take Tripoli. Blumenthal wrote that Grange's company would provide direct training for Libyan fighters without the U.S. military having to be on the ground. "This is a private contract. It does not involve NATO. It puts Americans in a central role without being direct battle combatants," Blumenthal wrote. "The TNC wants to demonstrate they are pro-US. They see this as a significant way to do that."
Sooooo — we have Hillary's #1 crony touting the Grange family business right about Benghazi time. And I'm not hearing anything about floating hospitals. (Interesting.)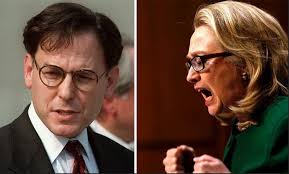 MORE:
[…] Grange told me last week that he met Blumenthal only once, after being approached by Bill White, the chief executive of the consulting firm Constellations Group, to gauge his interest in doing business with the post-Qaddafi government in Libya. Constellations Group specializes in connecting people. In a 2013 interview, White said he helped put together the sale of Blackwater — the military contractor that became a target of Democrats during the George W. Bush presidency — to Academi.

Grange said his understanding was that if he won any contracts in Libya, Constellations Group would get a percentage of the revenue as a finder's fee. He did not know what Blumenthal's relationship was with Constellations Group. "At that time I didn't know if Blumenthal was doing this as a favor for Bill or if he was getting paid," Grange told me. "I had no idea."

Grange said Blumenthal in the meeting indicated that he could help expedite matters of licensing with the State Department. Mainly though, Blumenthal was promising to connect Grange to the Libyan opposition leaders who stood to take power after the fall of Qaddafi. "I knew that he was going to try to set up some meetings for us," he said. Grange also said Blumenthal did not specifically talk about his relationship with Clinton.

Osprey never won any contracts in Libya. Grange said he spent $60,000 overall in pursuing the business in Libya. "We met with lots of people in positions of power, but they could never write a check," Grange told me.

Blumenthal's memo to Clinton also misstated Grange's experience. Blumenthal wrote that Grange had helped devise the plan for U.S. Special Forces to take Baghdad in 2003. Grange told me that he was already retired from the Army by then and had nothing to do with the operation.[…]
And let's consider
THIS while we're at it
:
[…] Blumenthal's email warnings, of course, followed a year of Libyan hawkishness on the part of Clinton. In February of 2011, she told the UN Human Rights Council in Geneva that "it is time for Gaddafi to go." The next month, after having described Russian reluctance over military intervention as "despicable," Clinton met with rebel leaders in Paris and drummed up support for a no-fly zone while in Cairo. On March 17, 2011, the UN Security Council voted to back Libyan rebels against Gaddafi.

It's this buildup, which Clinton still proudly recalled in her 2014 memoir, that Blumenthal appears to join in on 2011. In addition to the intel memos, his emails also disclose that he and his associates worked to help the Libyan opposition, and even plotted to insert operatives on the ground using a private contractor.

A May 14, 2011 email exchange between Blumenthal and Shearer shows that they were negotiating with Drumheller to contract with someone referred to as "Grange" and "the general" to place send four operatives on a week-long mission to Tunis, Tunisia, and "to the border and back." Tunisia borders Libya and Algeria.

"Sid, you are doing great work on this," Drumheller wrote to Blumenthal. "It is going to be around $60,000, coverting r/t business class airfare to Tunis, travel in country to the border and back, and other expenses for 7–10 days for 4 guys."
Didn't we hear about $60,000 a little earlier in this post?
MORE:
[…] After Blumenthal forwarded that note to Shearer, he wrote back questioning the cost of the operation. "Sid, do you think the general has to send four guys. He told us three guys yesterday, a translator and two other guys. I understand the difficulty of the mission and realize that K will be repaid but I am going to need an itemized budget for these guys."

"The general" and "Grange" appear to refer to David L. Grange, a major general in the Army who ran a secret Pentagon special operations unit before retiring in 1999. Grange subsequently founded Osprey Global Solutions, a consulting firm and government contractor that offers logistics, intelligence, security training, armament sales, and other services. The Osprey Foundation, which is a nonprofit arm of Osprey Global Solutions, is listed as one of the State Department's "global partners" in a 2014 report from the Office of Global Partnerships.'[…]
Bosom Buddies with the Obama/Clinton State Department. (Well, all right now.)
________
"Small cohesive units" like in Benghazi? Clearly demonstrating that all commerce is commercial warfare. Think of his philanthropic involvement as the "public side", and his for profit outlined above involvement as the psychopathic side.
Witnesses of the phony "Arab Spring" and the killing unleashed on Libya. There is probably no better eye witness account of what happened in Benghazi than this interview:
These guys got killed...
Related:
HONORED TO BE AN ESSENTIAL PUBLIC SERVICE PROVIDER.