United States Marine Field McConnell
Plum

City Online - (

AbelDanger.net

)
December 21, 2016
Abel Danger
(
AD
) has explained how – by transferring de facto custody of the US Defense
Red
Switch Network from the UK-based outsourcer
Serco
to the Marine Corps Intelligence Activity – President-elect Donald Trump can direct the Marines to eradicate
Serco
's 8(a) companies from military or government networks (see below) and kill unlawful combatants engaged in ISIS visa frauds.
United States Marine Field McConnell – the Global Operations Director of
Abel Danger
– is asking for a meeting with President-elect Trump to explain how he can quickly
eradicate
Serco
's 8(a) networks and, indirectly, eliminate ISIS by directing the '
expansion of peacetime components of the Marine Corps [Intelligence Activity] to meet the needs of war [on terror]
.'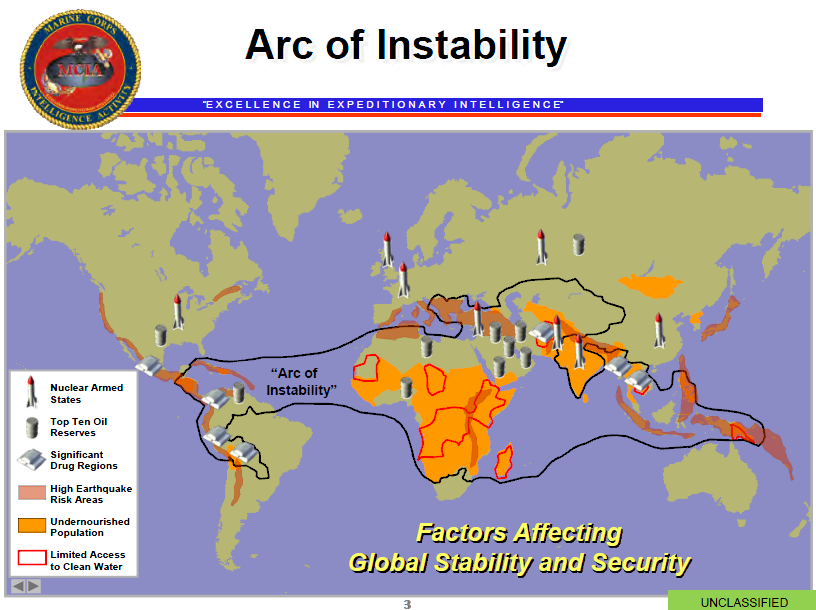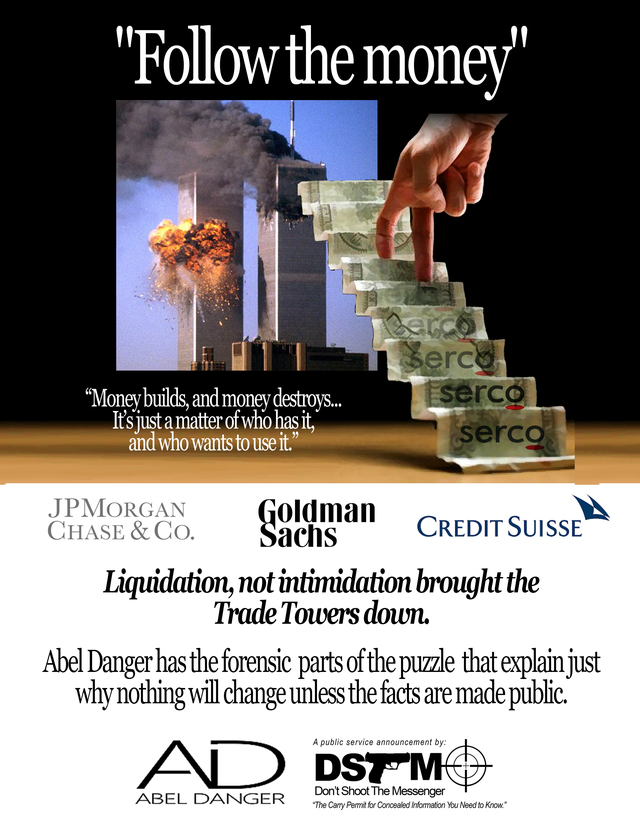 Copy of

SERCO

GROUP PLC: List of Subsidiaries AND Shareholders!
(Mobile Playback Version)
The Coup D'état The CLINTON Legacy SEPT 11 2001 Bush "Angel is Next" AIR FORCE ONE's Call Sign
"Digital Fires Instructor

Serco

– Camp Pendleton, CA Uses information derived from all military disciplines (e.g., aviation, ground combat, command and control, combat service support, intelligence, and opposing forces) to determine changes in enemy capabilities, vulnerabilities, and probable courses of action."
"CASE STUDY 24th Air Force Cyber Operations Support …

Serco

also integrated voice, video teleconferencing capabilities and situational awareness displays, along with the VDI, into the facility's network distribution system across multiple networks. The result is an integrated IP-based total capability that is centrally managed and consistent across all platforms.

Serco

also implemented Defense

Red

Switch Network (DRSN), completed a structured fiber optic and Category 6 cabling system, and participated in the construction design working group to ensure supporting systems (e.g. Power and HVAC) were able to support the 24 AF's IT needs. As a result of

Serco

's support, 24th Air Force enjoys a true state-of-the-art environment that has delivers the high level of performance and security requires to continue fulfilling the important missions protecting the nation's security."
"

Congress

Visa waiver program poses greater terrorist threat than refugee admissions, lawmakers say By

Karoun Demirjian

November 18, 2015
As many Republicans urge a post-Paris moratorium on Syrian refugees, a band of leading lawmakers – including many Democrats – are warning that the United States visa waiver program poses the greater threat to security.
"I would tell you, from a threat standpoint, I'm probably more concerned with the visa waiver program today," said Sen. Richard Burr (R-N.C.), chairman of the Senate Select Committee on Intelligence. "Were I in Europe already, and I wanted to go the United States, and were I not on a watch list or a no-fly list and I wanted to get there, the likelihood is I would use the visa waiver program before I would try to pawn myself off as a refugee."
Much of the political debate following the Paris attacks has focused on whether to suspend or restrict the influx of Syrian immigrants into the U.S. seeking refuge from civil war in their country.
But some lawmakers on Tuesday warned that the much bigger problem was the visa waiver program, which was enacted in 1986 and brings almost 20 million people to the U.S. every year.
Under the program — which covers 38 countries, 30 of which are in Europe, including France, Belgium and Germany — citizens of waiver countries can enter the U.S. with minimal screening. That makes it much harder to identify and weed out European nationals seeking to enter the U.S. after traveling to ISIS training camps in other nations and then returning to Europe.
"Europe has a much more massive number of people who've come back" from jihadist training centers than does the U.S., said Rep. Adam Schiff (D-Calif.), following a classified briefing with Homeland Security Secretary Jeh Johnson and FBI Director James Comey on Tuesday. "And they've come back to visa waiver countries."
Schiff, the ranking member of the House Permanent Select Committee on Intelligence, said that the U.S. has a more limited ability to track Europeans returning from ISIS strongholds than Americans who do the same, due in part to restrictions on information sharing. But the waiver program doesn't take that into account.
[

Republicans call for 'pause' on Syrian refugee program

]
Travelers taking advantage of the visa waiver program must have a valid passport, register electronically before traveling, and their stays are limited to 90 days. The tourist and business travelers eligible for the program are still screened, but there is no requirement for a face-to-face interview before entering the country."
"10 U.S. Code § 5063 - United States Marine Corps: composition; functions Current through Pub. L.

114-38

. (See

Public Laws for the current Congress

.)


US Code

Notes prev | next (a) The Marine Corps, within the Department of the Navy, shall be so organized as to include not less than three combat divisions and three air wings, and such other land combat, aviation, and other services as may be organic therein. The Marine Corps shall be organized, trained, and equipped to provide fleet marine forces of combined arms, together with supporting air components, for service with the fleet in the seizure or defense of advanced naval bases and for the conduct of such land operations as may be essential to the prosecution of a naval campaign. In addition, the Marine Corps shall provide detachments and organizations for service on armed vessels of the Navy, shall provide security detachments for the protection of naval property at naval stations and bases,

and shall perform such other duties as the President may direct

. However, these additional duties may not detract from or interfere with the operations for which the Marine Corps is primarily organized.
(b) The Marine Corps shall develop, in coordination with the Army and the Air Force, those phases of amphibious operations that pertain to the tactics, technique, and equipment used by landing forces.
(c) The Marine Corps is responsible, in accordance with integrated joint mobilization plans, for the expansion of peacetime components of the Marine Corps to meet the needs of war.
(Aug. 10, 1956, ch. 1041,

70A Stat. 278

, § 5013; renumbered § 5063, Pub. L. 99–433, title V, § 511(b)(3), Oct. 1, 1986,

100 Stat. 1043

.)"
"

Serco

Awarded $13 Million Marine Training Systems Support Contract Date: 28 Feb 2014

Serco

Inc., a provider of professional, technology, and management services, announced the award of a new contract to provide training support to the US Marine Corps (USMC). The Marine Air Ground Task Force (MAGTF) Training Systems Support contract has a one-year base period and one six-month option period valued at nearly $18 million, if the option is exercised.
Under this contract,

Serco

will support Combat Instructor School training, systems integrations and operations in a classroom and operations center environment in support of MAGTF Staff Training Program Division-sponsored and supported events.

Serco

will deliver collaborative tools and web development for garrison and tactical event environments. Training support will include warfighting skills and seminars, mission rehearsal exercises, C2 systems, and combat simulation.

Serco

expects to hire over 100 new employees to support this contract at 6 sites around the world.
"The Marines mission is critical to our national security and we are proud to support them on this effort," said Dan Allen,

Serco

Inc.'s Chairman and Chief Executive officer. "

Serco

is known around the world for the quality of our training programs. We look forward to putting our experience to work for the Marines and to support their vital training requirements."
Personnel and Readiness is a key capability within

Serco

's market offering. The company provides training and simulation to over 1,000 students a month at the US Army Maneuver Center of Excellence in Fort Benning, GA. At Fort Benning,

Serco

conducts and supports integrated and immersive tactical training exercises up to Brigade level using Live, Virtual, and Constructive Gaming (LVC-G) systems. Serco utilizes integrated exercise systems like Command Post of the Future (CPoF), Future Battle Command Brigade and Below (FBCB2), Army Battle Command Systems (ABCS) and Virtual Battlespace II (VBS2)."
"The September 11 Travel Operation The success of the September 11 plot depended on the ability of the hijackers to obtain visas

[through

Serco

's National Visa Center set up by Field McConnell's sister Kristine 'Con Air' Marcy, the former Senior Counsel for the Detention and Deportation Program for the INS]

and pass an immigration and customs inspection in order to enter the United States. It also depended on their ability to remain here undetected while they worked out the operational details of the attack. If they had failed on either count—entering and becoming embedded—the plot could not have been executed. Here we present the facts and circumstances of the hijackers' travel operation, including their 25 contacts with consular officers and their 43 contacts with immigration and customs authorities. We also discuss the 12 contacts with border authorities by other September 11 conspirators who applied for a visa. The narrative is chronological, retracing the hijackers' steps from their initial applications for U.S. visas, through their entry into the United States, to their applications for immigration benefits, and up through their acquisition of state identifications that helped them board the planes. Along the way, we note relevant actions by U.S. government authorities to combat terrorism. There were a few lucky breaks for U.S. border authorities in this story. Mostly, though, it is a story of how 19 hijackers easily penetrated U.S. border security."
"Opened in 1994 as the successor to the Transitional Immigrant Visa Processing Center in Rosslyn, Va., the NVC centralizes all immigrant visa pre-processing and appointment scheduling for overseas posts. The NVC collects paperwork and fees before forwarding a case, ready for adjudication, to the responsible post.
The center also handles immigrant and fiancé visa petitions, and while it does not adjudicate visa applications, it provides technical assistance and support to visa-adjudicating consular officials overseas.
Only two Foreign Service officers, the director and deputy director, work at the center, along with just five Civil Service employees. They work with almost 500 contract employees doing preprocessing of visas, making the center one of the largest employers in the Portsmouth area.
The contractor,

Serco

, Inc., has worked with the NVC since its inception and with the Department for almost 18 years.
The NVC houses more than 2.6 million immigrant visa files, receives almost two million pieces of mail per year and received more than half a million petitions from the U.S. Citizenship and Immigration Service (USCIS) in 2011. Its file rooms' high-density shelves are stacked floor-to-ceiling with files, each a collection of someone's hopes and dreams and each requiring proper handling. ….
The NVC also preprocesses the chief of mission (COM) application required for the filing of a petition for a Special Immigrant Visa (SIV). Such visas, for foreign nationals who have performed services for the U.S. government in Iraq and Afghanistan, require COM concurrence before the applicant can file a petition with USCIS. The NVC collects the requisite documents from such applicants and, when complete, forwards the package to the U.S. embassies in Baghdad or Kabul for COM approval"
"

Serco

awarded new European External Action Service IT contract

Serco

has secured a new service contract to deliver a central management service for IT classified systems. The services will be delivered in Brussels with all staff executing the service holding security clearance up to 'Secret UE' level to access the classified zones. The duration of the contract is 4 years and it is valued at 9,000,000 EUR.
The European External Action Service is the European Union's diplomatic corps. It supports the EU foreign affairs chief (High Representative for Foreign Affairs and Security Policy, Catherine Ashton) in conducting the common foreign and security policy. It has Delegations around the world working on behalf of the people of Europe and representing the EU as a whole. The EEAS manages the EU's response to crises, has intelligence capabilities and cooperates with the European Commission in areas which it shares competence with.
The EEAS operates classified information systems (CIS) in order to securely exchange and process classified information.

Serco

are responsible for ensuring these CIS will be maintained, supported and monitored on a daily basis to ensure reliable and performing services.
The service's that

Serco

will be responsible for include, setting up a Service Centre to manage the services in a global approach, beyond pure support. This Service Centre will resolve all tickets and service requests related to CIS:
It shall act as a single interface for receiving and recording of all calls, incidents and requests regarding CIS; It shall restore as quickly as possible the service in order to minimize the impact of an incident." "The 8(a) Business Development Program assists in the development of small businesses owned and operated by individuals who are socially and economically disadvantaged, such as women and minorities. The following ethnic groups are classified as eligible: Black Americans; Hispanic Americans; Native Americans (American Indians, Eskimos, Aleuts, or Native Hawaiians); Asian Pacific Americans (persons with origins from Burma, Thailand, Malaysia, Indonesia, Singapore, Brunei, Japan, China (including Hong Kong), Taiwan, Laos, Cambodia (Kampuchea), Vietnam, Korea, The Philippines, U.S. Trust Territory of the Pacific Islands (Republic of Palau), Republic of the Marshall Islands, Federated States of Micronesia, the Commonwealth of the Northern Mariana Islands, Guam, Samoa, Macao, Fiji, Tonga, Kiribati, Tuvalu, or Nauru); Subcontinent Asian Americans (persons with origins from India, Pakistan, Bangladesh, Sri Lanka, Bhutan, the Maldives Islands or Nepal). In 2011, the SBA, along with the FBI and the IRS, uncovered a massive scheme to defraud this program. Civilian employees of the

U.S. Army Corps of Engineers

, working in concert with an employee of Alaska Native Corporation Eyak Technology LLC allegedly submitted fraudulent bills to the program, totaling over 20 million dollars, and kept the money for their own use.[26] It also alleged that the group planned to steer a further 780 million dollars towards their favored contractor.[27]" "Contact 111 Eighth Avenue New York, NY 10011 Description Base One Technologies, Ltd. is a DOMESTIC BUSINESS CORPORATION, located in New York, NY and was formed on Feb 15, 1994. This file was obtained from the Secretary of State and has a file number of 1795583."
"

Serco

's Office of Partner Relations (OPR) helps facilitate our aggressive small business utilization and growth strategies. Through the OPR, Serco mentors four local small businesses under formal Mentor Protégé Agreements: Three sponsored by DHS (Base One Technologies, TSymmetry, Inc., and HeiTech Services, Inc.,) and the fourth sponsored by GSA (DKW Communications, Inc.). Serco and HeiTech Services were awarded the 2007 DHS Mentor Protégé Team Award for exceeding our mentoring goals."
"Base One Technologies – Corporate Strategy – We are a Government Certified Women-Owned Business We practice Diversity Recruitment and Staffing for IT positions Base One was founded in 1994 by a women engineer who had made a career in technology research for many years. ..We are also partnered with firms that are 8A certified as Minority firms, Disabled Veteran firms, Native American firms, Vietnam veteran firms, women owned firms. .. Base One's staff of engineers are a diverse group of professionals. This diverse network of engineers helps us to branch out to other engineers and creates an even larger network of resources for us to work with. .. Information Security Planning is the process whereby an organization seeks to protect its operations and assets from data theft or computer hackers that seek to obtain unauthorized information or sabotage business operations. Key Clients Benefiting From Our Information Security Expertise: Pentagon Renovation Program, FAA, Citigroup, MCI. .. Performs architectural assessments and conducts both internal and external penetration testing. The results of these efforts culminate in an extensive risk analysis and vulnerabilities report. Develops, implements and supports Information Security Counter measures such as honey-pots and evidence logging and incident documentation processes and solutions." "

SERCO

: 'The biggest company you've never heard of' JULY 7, 2013 BY

21WIRE

21st Century Wire says

… As politicians asset-strip the public's portfolio of properties, infrastructure and services, one multinational corporation has grown as a result – and its scope and reach may shock many people who have not been paying attention.
All around the globe, our governments are busy outsourcing public-sector services like health, education, police, prisons, money delivery and military – to the esteemed private sector. It's sold to the public as a solution to avoiding higher taxes, while retaining better services. But it's simply an accountancy shell game, where the government kicks the can down the road by spreading the bill to the taxpayer over a longer period of time, in order to avoid any large upfront payments – all the while, allowing a private corporation to extend its influence over society. This, by definition, is fascism. They are called

SERCO

, and they run countries…




The Biggest Company You've Never Heard Of

As well as thanking God for his success, CEO Chris Hyman is a Pentecostal Christian who has released a gospel album in America and fasts every Tuesday. Coincidentally he was in the World Trade Centre on 9/11 on the 47th floor addressing shareholders."
"

SBIC 2001-10 A, CUSIP 831641 DE2

Offering Circular $133,845,000 (Approximate) U.S. Small Business Administration Guaranteed 6.353% Debenture Participation Certificates, Series SBIC 2001-10 A Evidencing Fractional Undivided Interests in a Pool of 6.353% Debentures Due March 1, 2011 Issued by Small Business Investment Companies Distributions of interest payable March 10 and September 10, commencing September 10, 2001 …
Upon a determination by SBA to transfer an SBIC into liquidation status, jurisdiction over the SBIC is transferred to the Office of SBIC Liquidation whereupon the SBIC is considered in liquidation status. At this point, an acceleration letter is sent to the SBIC citing violations and defaults, making demand for payment of the accelerated obligations and advising the SBIC that it has been transferred to liquidation status. SBA will make a Guarantee Payment of the outstanding principal and accrued interest with respect to such SBIC Debenture to the next scheduled Payment Date on or before the next scheduled Distribution Date for such Payment Date.
The Certificates are exempt from the registration requirements of the Securities Act of 1933, so no registration statement has been filed with the Securities and Exchange Commission. Neither the Securities and Exchange Commission nor any state securities commission has approved or disapproved of the Certificates or passed upon the accuracy or adequacy of this Offering Circular. Any representation to the contrary is a criminal offense.
JPMorgan

Gold

man, Sachs & Co. Credit Suisse First Boston

[

Serco

shareholders]

The date of this Offering Circular is March 14, 2001.
Management of SBA. The Administrator of SBA, its Deputy Administrator, its Chief Counsel for Advocacy, and its Inspector General are appointed by the President of the United States with the advice and consent of the Senate. The major small business assistance programs of SBA and the general administration of SBA are managed by officials appointed by the Administrator

[In 2001, the Chief Operating Officer of the SBA was Field McConnell's sister Kristine Marcy]

.

The Presidential appointees together with the major program managers establish SBA policy with respect to operations under the Small Business Act and the Act and applicable regulations. Career personnel at various levels constitute the middle management of SBA and make the preponderance of program operations decisions in conformance with the applicable laws, regulations, and policies. Additionally, the Office of Management and Budget guides SBA's policies directly through the senior management officials and through circulars issued from time to time. The SBA Inspector General audits both the management of SBICs participating in the Program and administration of the Program within SBA."
"Support Services for Starwood Hotels Group Starwood Hotels Group, owner of some of the world's most prestigious hotels, has appointed

Serco

as preferred bidder for a £7m contract to provide a range of support services to the Sheraton Grand in Edinburgh, the Westin in Dublin and the 5 star

[Trump]

Turnberry resort on Scotland's west coast. The contract, which has a 5 year term, is an extension to services already provided to other hotels in the Starwood Group and includes buildings maintenance and

security

, engineering support and help desk services." "Loan Improvement Jan 31, 2001 SBA modernizes to help feed its growing programs BY PATRICIA DAUKANTAS | GCN STAFF Under a five-year plan for overhauling its information technology systems, the Small Business Administration recently acquired new software for financial and other administrative tasks.
By the time SBA celebrates its 50th anniversary in 2003, agency officials want all their programs up and running around the clock, chief financial officer Joseph Loddo said.
In the first phase of the modernization, the agency has upgraded systems for managing its extensive portfolio of guaranteed loans, chief operating officer Kristine Marcy said.
SBA processed its first electronic loan last November through its Sacramento, Calif., office and plans to add more private lenders during fiscal 2001.
The agency's staffing level has dropped 22 percent over the past eight years, which is another reason to improve IT, Marcy said. Over the past decade, SBA's portfolio of loans to small and disadvantaged businesses has more than doubled to $50 billion.
'We're a small agency with a huge portfolio,' Marcy said. SBA supplies more than half of the U.S. venture capital available each year.
Seventy percent to 80 percent of the loans are booked through a preferred lender program

[structured by Serc

o

]

, which involves nearly 7,000 banks, Marcy said. SBA guarantees the loans, just as the government backs student and housing loans.
'The financial and IT businesses were changing so rapidly, we had to make some changes to stay current with the private sector,' Marcy said. Banks had been asking SBA to make faster decisions on loan guarantees. The agency decided to aim for a turnaround time of one hour."

Yours sincerely,

Field McConnell, United States Naval Academy, 1971; Forensic Economist; 30 year airline and 22 year military pilot; 23,000 hours of safety; Tel: 715 307 8222

David Hawkins Tel: 604 542-0891 Forensic Economist; former leader of oil-well blow-out teams; now sponsors Grand Juries in CSI Crime and Safety Investigation