United States Marine Field McConnell
Plum

City Online - (

AbelDanger.net

)
December 16, 2016
Abel Danger
(
AD
) has explained how President-elect Donald Trump can protect guests at his and other elite hotels from MI-5-directed pedophile entrapment, blackmail and extortion racket by (a) selling the Trump International Hotel in the Old Post Office Pavilion, Washington, D.C. with a first-refusal buy-back option and (b) liquidating a
virtual floating matrix
(hat tip to RCMP at Toronto law enforcement conference in 2000) of pedophile-centric networks as described below:
Virtual Floating Matrix Of Networks To Be Liquidated
1. 8(a) Pimps – a network of 8(a) companies and tagged offenders allegedly embedded by
Serco
(formerly RCA GB 1929) in Marriott and Starwood hotels to blackmail guests who abuse children at places where investigators have been intimidated or bribed into silence.
2. Missing Pizza – a Clinton Foundation pay-to- play network which uses PizzaGate jargon to camouflage child trafficking and databases of the DOJ's National (International) Center for Missing or Exploited Children to identify targets for kidnapping and pedophile abuse.
3. Marcy's DOJ Asset Forfeiture Fund – a financial network directed by the founder of the US Senior Executive Service Kristine Marcy to support the missing-children abduction and murder-for-hire services provided by
Serco
's 8(a) companies at participating hotels.
4. United States Marine Field McConnell – the Global Operations Director of
Abel Danger
and Kristine Marcy's brother – is asking for a meeting with President-elect Trump to explain why selling the Trump hotel in Washington, D.C. on a first-refusal buy-back basis would leave Trump free to prioritize the liquidation of the United Kingdom's pedophile-centric networks with minimum collateral damage to the United States.
Trump's new hotel poses conflict of interest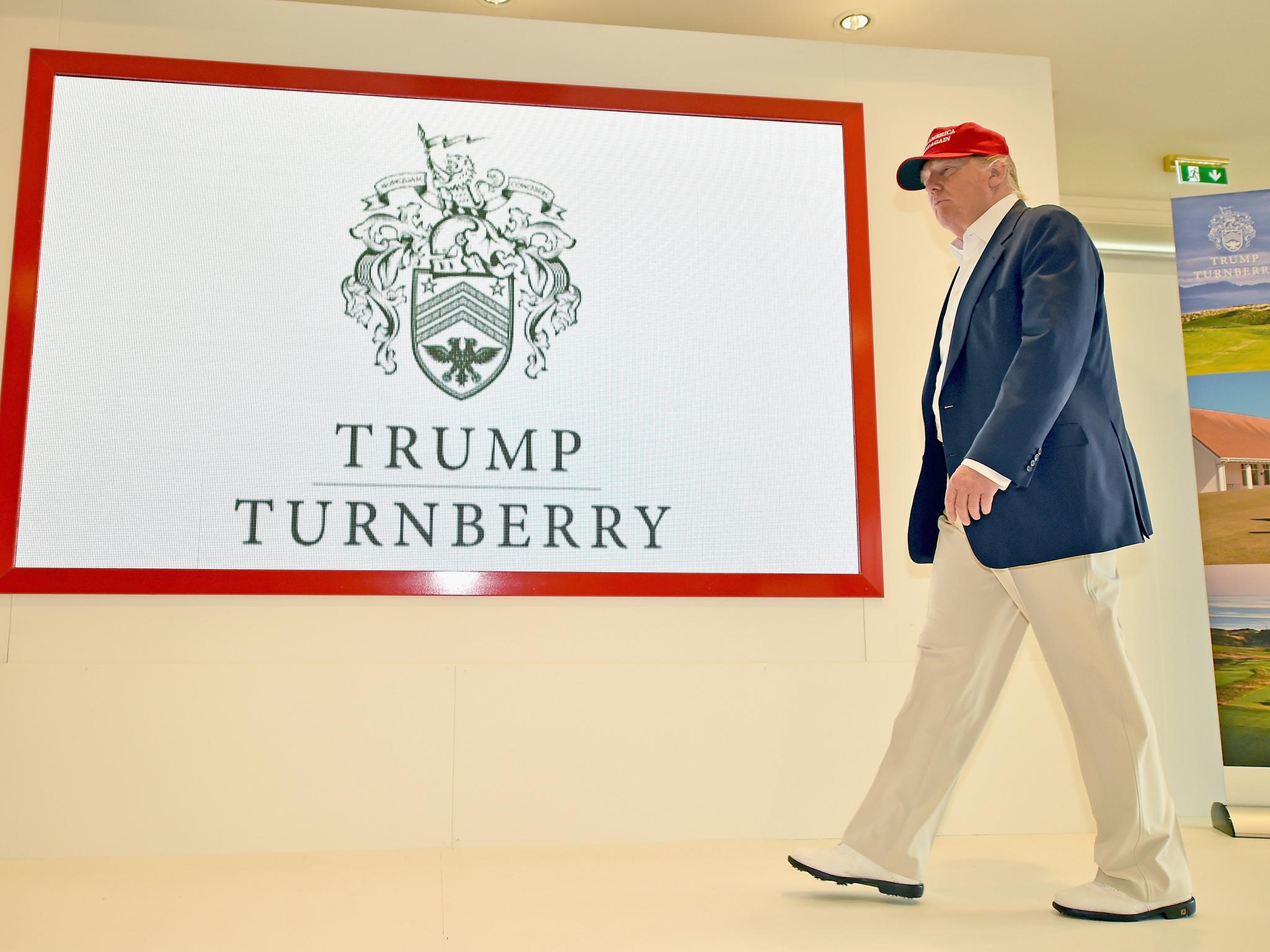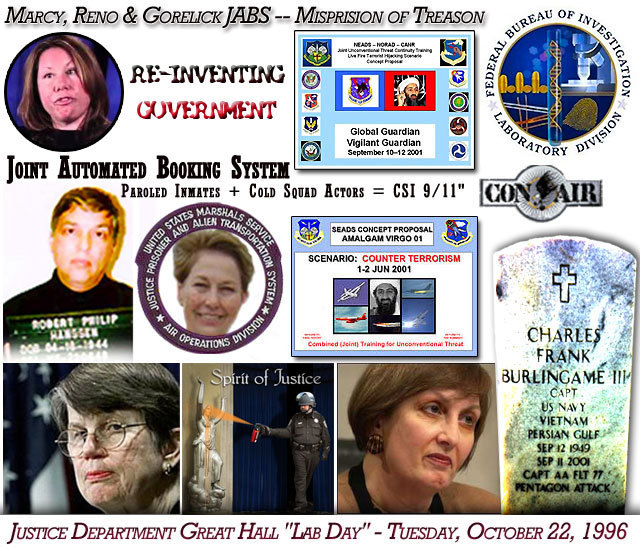 Copy of

SERCO

GROUP PLC: List of Subsidiaries AND Shareholders!
(Mobile Playback Version)
Meet Field's Sister, Kristine Marcy (Sister Abel, Brother Cain)
The 9/11 Hotel - Part 1 of 5
"The Old Post Office Pavilion, historically known as the Old Post Office and Clock Tower, located at 1100 Pennsylvania Avenue NW in Washington, D.C. was completed in 1899, and is a contributing property to the Pennsylvania Avenue National Historic Site.[1] It was used as the city's main post office until 1914. It functioned primarily as an office building afterward, and was nearly torn down during the construction of the

Federal Triangle

complex in the 1920s. It was nearly demolished again in the 1970s to make way for completion of the Federal Triangle. Major renovations occurred in 1976 and 1983. The 1983 renovation added a food court and retail space and the building was renamed the Old Post Office Pavilion. An addition was added to the structure in 1991. In 2013, the U.S. General Services Administration leased the property for 60 years to a consortium headed by "DJT Holdings LLC", a holding company owned by Donald J. Trump through a revocable trust.[2][3][4][5] Trump developed the property into a luxury hotel, Trump International Hotel Washington, D.C. which opened in September 2016.[6][7][8]"
"The Trump DC hotel's possibly illegal lease and massive ethical problems, explained Updated by Libby Nelson@libbyanelson Dec 15, 2016, 9:10am EST President-elect Donald Trump is enamored of his new hotel on Pennsylvania Avenue in Washington, DC. He even took time away from the campaign trail for it — including turning a press conference about his previous false allegation that President Obama hadn't been born in the US into a giant advertisement for the property.
At the time, when the consensus was that Trump would lose, this made sense for his post-campaign future. But now that Trump is moving up the street to the White House, the hotel has become something else: a blatant conflict of interest.
The hotel embodies Trump's toxic mixture of family, business, and politics. It gives foreign governments and domestic lobbying groups a way to personally enrich Trump by patronizing his business, and it gives him the opportunity to make policy decisions and appointments that could directly affect his financial future.
Unlike many of Trump's other conflicts of interest, there may be something the government can do. Since Trump rents the building from a federal agency called the General Services Administration, the GSA could find him in breach of his contract, which bars any elected official from leasing the building or benefiting from the lease — a standard clause meant to ensure a level playing field.
Four House Democrats claimed in a

letter released by BuzzFeed News

Wednesday that an official at the GSA said in a briefing that Trump will be in breach of contract the moment he takes the oath of office unless he ends his ownership interest in the hotel. (The GSA later denied this report in a statement to Vox, saying it's "premature" for the agency to take an official position on the matter.)"
"Support Services for Starwood Hotels Group Starwood Hotels Group, owner of some of the world's most prestigious hotels, has appointed

Serco

as preferred bidder for a £7m contract to provide a range of support services to the Sheraton Grand in Edinburgh, the Westin in Dublin and the 5 star [Trump] Turnberry resort on Scotland's west coast. The contract, which has a 5 year term, is an extension to services already provided to other hotels in the Starwood Group and includes buildings maintenance and

security

, engineering support and help desk services." "Digital Fires Instructor

Serco

– Camp Pendleton, CA Uses information derived from all military disciplines (e.g., aviation, ground combat, command and control, combat service support, intelligence, and opposing forces) to determine changes in enemy capabilities, vulnerabilities, and probable courses of action." "Marriott buys Starwood, becoming world's largest hotel chain Friday, 23 Sep 2016 | 4:29 AM ET ..

Marriott International

closed Friday morning on its $13 billion acquisition of Starwood Hotels & Resorts Worldwide, bringing together its Marriott, Courtyard and Ritz Carlton brands with Starwood's Sheraton, Westin, W and St. Regis properties.
In total, 30 hotel brands now fall under the Marriott umbrella to create the largest hotel chain in the world with more than 5,800 properties and 1.1 million rooms in more than 110 countries. That's more than 1 out of every 15 hotel rooms around the globe."
"

Sheraton hotel general manager arrested on child porn charges

Posted on November 15, 2010 by

candlewoodste

By Barbara De Lollis, USA TODAY Massachusetts police last week arrested a veteran hotel manager inside his current hotel – a Sheraton in suburban Boston – on child pornography charges.
Police arrested Robert Diduca, 46, at the Sheraton hotel in Framingham, Mass., after acting on a tip from U.S. Immigration and Customs Enforcement.
Early searches of his computer storage devices revealed some 10,000 images of young children, according to ICE. Diduca is also alleged to have videos of young children engaged in sexual acts. Diduca's lawyer told a local TV station that there was no evidence that any images were taken at the Sheraton hotel or involvved any guests.
In ICE's Friday statement, Worcester District Attorney Joseph D. Early, Jr., is quoted as saying: "This is a particularly disgusting crime and any time we can put a dent in the dissemination of child pornography, it's a good day for law enforcement."
In a Milford District Court courtroom last week, Diduca last week pleaded not guilty to two counts of possession of child pornography and one count of dissemination of child pornography. A judge set his bail at $5,000 and set the next court date in January.
Prior to last week's arrest, investigators had made "direct contact" with Diduca over the Internet, Milford Police Chief Thomas O'Loughlin told the Milford Daily News. "It's been going on for some time," O'Loughlin told the paper.
Diduca has been the Sheraton's general manager for the last eight years, according to a story by local ABC affiliate WHDH-TV.A local chamber of commerce lists him as a board member. A company website says he has 24 years of experience at a range of hotels including Marriott, Hilton, Doubletree and Sheraton.
Richard Sweeney, Diduca's defense attorney, told WHDH-TV that there is no evidence that the images involved the hotel or hotel guests.
"There is no evidence whatsoever, not in the Commonwealth's papers or anywhere, that there were any pictures taken at the hotel or of any guests at the hotel or anything even remotely related to the hotel other than the fact that he worked at that hotel, and at the hotel he had on his possession a laptop…and a thumb drive. "In court, prosecutor Cheryl Riddle said the suspect is "someone who is constantly online and uploading, downloading, sharing, trading and collecting images of children being sexually abused, WHDH-TV says. The report continues: Investigators caught onto him after he allegedly was regularly participating in online chat rooms. One of the names he would go by, according to investigators, was "Babytodd." Allegedly he made disturbing comments about toddlers and little boys. The investigation continues, according to the Milford Daily News article."
"1n 1985 Geoffrey Dickens Tory MP provided a 50 page dossier to Leon Brittan who was Home Secretary at the time. Unsurprisingly nothing happened as Leon Brittan himself has been named as part of the Paedophile Ring. The Mirror wrote "The 50 pages contained information about suspected paedophile rings, police misconduct and abuse of boys in a care home."
"ROGUE POLICE CRIMINAL ORGANISATION
The Rogue Police Organisation runs major Drugs Trafficking, the Porn industry and together with some clandestine groups, connected to the Gladdio Scandal, they also run illegal arms trafficking and child sex trafficking.
In fact the Rogue Police are a highly Sophisticated Criminal Organisation, who can arrange that only the little people, who do NOT have authorisation to take a cut from their lucrative criminal enterprises, can be prosecuted. And of course they can arrange for the prosecution of anyone who might expose their Criminal Organisation.
Conversely they can protect anyone who is useful to them for example Paedophile Sir Cyril Smith and Paedophile Sir Jimmy Savile. read more

http://theneedleblog.wordpress.com/2013/02/07/cyril-smith-known-to-the-police-since-1965/


Former director of public prosecutions calls for inquiry after revelations that officers stole identities of dead children
Lord Macdonald said the police appeared to have 'lost their moral compass' and suggested units had 'gone rogue'. Read More source

http://www.guardian.co.uk/uk/2013/feb/04/police-spies-scandal-public-inquiry

This Criminal Organisation operating a cell like structure within the Police the Security, Intelligence Services and the Judicial System is a danger not only to National Security but to every man, woman and particularly every child in the United Kingdom. They have for decades destroyed the fabric of society. Using blackmail, threats or bribery that have destroyed almost the entire criminal and civil justice system and perverted British Justice into a tool to serve what is the biggest and most dangerous Criminal Organisation in the United Kingdom
SCALLYWAG ELM GUEST HOUSE AND MI5 Scallywag in the 1990's first broke the story about MI5 filming and Photographing the sexual abuse and torture of children from North Wales Children's Homes by senior Politicians. It was also exposed that Children from Homes in and around London were also used to trap Paedophile Politicians.
read more about Elm Guest House

http://www.telegraph.co.uk/news/uknews/crime/9852237/Two-arrested-in-Elm-House-paedophile-ring-investigation.html

Read more

http://www.mirror.co.uk/news/uk-news/police-seize-vip-list-in-dawn-1546351


The motive is to control the politicians but no-one who is not themselves a paedophile could take such photographs and videos without compassion for the children
M15 routinely have police officers seconded to them and visa versa blurring the distinction between civil police and political police.
Anyone who has independent evidence of the Paedophile Ring is likely to have it seized and be ruthlessly persecuted. By these methods they protect the Rouge Criminal Organisation and the Elite Paedophiles. Read more Andrea Davison, Jimmy Savile,

SERCO

and How it all...

http://google-law.blogspot.com/2012/10/andrea-davison-jimmy-savile-serco-and.html?spref=tw


MI5 AND THE POLICE SHOULD HAND OVER THE EVIDENCE
What we do know is that MI5 and the Police have all the evidence. They have the video's, they have the photographs, they have the names. They also know who took the videos and who murdered some of the children. We must demand to see the records!
"Eliza Manningham-Buller was Director General of the

Security Service

from 2002 to 2007.[1] In 2015, she became a co-president of Chatham House.[2]
Contents…
MI5 career
Manningham-Buller was recruited into MI5 at cocktail party in Chelsea in 1974, a time when women were still marginalised in the service and confined to transcribing telephone intercepts.[9]
Soviet section
In the early 1980s, Manningham-Buller worked in counter-espionage, monitoring the Soviet spy network in Britain.[10]
She was a key player in running the Soviet double-agent

Oleg Gordievsky

:
During the early 1980s, only five people knew that Oleg Gordievsky, the deputy head of the KGB at the Soviet embassy in London, was actually a double agent. One of this exclusive group was MI5's senior officer dealing with Soviet affairs, Eliza Manningham-Buller.
As Gordievsky recently acknowledged, Manningham-Buller's ability to keep a secret saved his life. Despite the fact that two of her assistants shared an office with Michael Bettany, a traitor working for the KGB, Gordievsky's crucial role was never mentioned. [11]
Middle East section
In 1988, she became head of MI5's Middle East section, in which role she was involved in the Lockerbie investigation.[12]
US liason


Manningham-Buller was next posed to Washington DC as liason officer, exchanging intelligence with the FBI and the

CIA

[Allegedly integrated UK and US Missing Children databases to ensure the Serco supply chain could deliver a custom pizza service to any hotel anywhere anytime]. While there she met her husband, university lecturer David Mallock.[13] According to the Independent Mallock was "a lecturer in moral philosophy and an Irish Catholic who once held strong left-wing views. He did not find out until they married what her job was."[14]
IRA in Britain
Between 1992 and 1993 Manningham-Buller headed T2 Section which had taken over responsibility for countering IRA operations in Great Britain from the Metropolitan Police Special Branch.[15]
Operations Director
Manningham-Buller became Operations Director in 1994.[16] In this post, she had responsibility for mail interception, telephone tapping and covert searches.[17]
When

Stella Rimington

announced her retirement as head of MI5 in 1995, Manningham Buller formed an alliance with

Stephen Lander

. The pair blocked the succession of Rimington's deputy

Julian Hansen

by threatening to resign. The Cabinet Office was told only that Hansen had withdrawn his application. [18]
Deputy Director-General
In 1997, Manningham-Buller succeeded Hansen as his deputy.[19] She was DG by late July 1997 and was "privy to top level operations of the nature of the surveillance operation carried out against

Princess Diana

and her 'contacts'".[20]
In the 1999 edition of Defending The Realm, Mark Hollingsworth and Nick Fielding suggested she was not well-liked within MI5:
Nicknamed 'Bullying Manner', the fifty-one-year-old deputy director-general is regarded as a formidable administrator who does not suffer fools gladly. She is unpopular with staff, and lacks Rimington's foresight and insight.[21]
However, a later edition cited supporters who "say she is determined, unpretentious and hates the paper-shuffling management culture of MI5."[22]
911 Attacks
Manningham-Buller flew to Washington

[allegedly on a flight arranged by Kristine "Con Air" Marcy]

to liaise with US authorities the day after 9/11 attacks. She also participated in a subsequent security review which led to a ring of concrete around Parliament.[23]"
"

http://www.nsaww.com/advisors_marcy.html

Ms. Marcy is a mission-oriented attorney with 30 years' federal government experience, currently serving as an associate with a business development consulting firm, helping to foster successful alliances between government and commercial partners. She is a charter member of the

Senior Executive Service

and has expertise and program experience in many areas, including information technology (IT), financial management, appropriations and procurement, aviation security, transportation systems, education, construction, law, and law enforcement. .. From 1997 to 1999, Ms. Marcy served as the Senior Counsel for Detention and Deportation at the Department of Justice, Immigration and Naturalization Service (INS), where she oversaw the full range of INS detention and deportation programs and addressed multiple infrastructure and management problems stemming from rapid growth (up 45 percent) in the detention program. Prior to her position at INS, Ms. Marcy served for five years as the Associate Director for Operations Support of the Department of Justice, U.S. Marshals Service (USMS). There, she directed DOJ's detention program for more than 23,000 prisoners (the nation's largest). In 1995, she was assigned responsibility by the Attorney General for developing a DOJ-wide transportation system known as the Justice Prisoner and Alien Transportation System, or JPATS—a nationwide network of leased commercial and government-owned aircraft and ground vehicles. While at the USMS, she also developed a prisoner medical services program [allegedly managed the tainted blood racket launched by the Clintons in Arkansas] and directed the agency's $1.6 billion seized assets program that redirected proceeds forfeited by criminals and crime organizations to local and Federal law enforcement [and, allegedly, the National Center for Missing & Exploited Children which she allegedly launched in 1984]. From 1990 to 1992, Ms. Marcy was the Associate Deputy Attorney General for the Department of Justice. In this role, she served as a lawyer who prepared the Deputy Attorney General for duties related to budget and appropriations, executive personnel, and other management areas. She also oversaw activities of the Justice Management Division, Bureau of Prisons, Office of Justice Programs, the Inspector General, and the U.S. Trustees (bankruptcy program)"
"The formation of the National Center for Missing & Exploited Children was spurred by notable child abductions, such as the 1979 abduction of six-year-old

Etan Patz

from New York City, and the 1981 abduction and murder of six-year-old

Adam Walsh

from a shopping mall in

Hollywood, Florida

. Because police had the ability to record and track information about stolen cars, stolen guns, and even stolen horses with the FBI's national crime computer, it was believed that the same should be done with children. In 1984, the U.S. Congress passed the

Missing Children's Assistance Act

, which established a National Resource Center and Clearinghouse on Missing & Exploited Children. On June 13, 1984, the National Center for Missing & Exploited Children was formed by President Ronald Reagan in a White House ceremony to maintain those resources. The national 24-hour toll-free missing children's hotline 1-800-THE-LOST was also established.[3] Primarily funded by the Justice Department

[Asset Forfeiture Fund established by Kristine Marcy]

,

the NCMEC acts as an information clearinghouse and resource for parents, children, law enforcement agencies, schools, and communities to assist in locating missing children and to raise public awareness about ways to prevent

child abduction

,

child sexual abuse

and

child pornography

.

John Walsh

, Noreen Gosch, and others advocated establishing the center as a result of frustration stemming from a lack of resources and coordination between law enforcement and other government agencies.[citation needed]" ""Con-Air" in 1/6 San Diego Union Tribune Nichols and McVeigh were transported in the dead of night in an operation much akin to a clandestine military operation, Little said. He did not want to go into details but mentioned that a decoy plane was among the ploys used to guard against possible attempts by supporters to free the suspects. Federal officials have always been circumspect about the fine points of prisoner movement. But ConAir soon could gain a higher public profile with the planned release in June of a movie by the same name. In the Disney film, Nicolas Cage plays a hapless prisoner who wanders into a hijack plot aboard a Marshals Service plane carrying a group of high-security inmates. The Hollywood marshals rough up some of the prisoners, and the plane crashes, leaving the real Marshals Service frowning on the silver screen's invention, said Kristine Marcy, a top official in charge of detentions. "We don't beat up our prisoners, and our planes certainly don't crash," Marcy said on a recent trip to San Diego, where she was trying to find more jail space for federal prisoners."" "

SERCO

: 'The biggest company you've never heard of' JULY 7, 2013 BY

21WIRE

21st Century Wire says

… As politicians asset-strip the public's portfolio of properties, infrastructure and services, one multinational corporation has grown as a result – and its scope and reach may shock many people who have not been paying attention.
All around the globe, our governments are busy outsourcing public-sector services like health, education, police, prisons, money delivery and military – to the esteemed private sector. It's sold to the public as a solution to avoiding higher taxes, while retaining better services. But it's simply an accountancy shell game, where the government kicks the can down the road by spreading the bill to the taxpayer over a longer period of time, in order to avoid any large upfront payments – all the while, allowing a private corporation to extend its influence over society. This, by definition, is fascism. They are called

SERCO

, and they run countries…




The Biggest Company You've Never Heard Of

As well as thanking God for his success, CEO Chris Hyman is a Pentecostal Christian who has released a gospel album in America and fasts every Tuesday. Coincidentally he was in the World Trade Centre on 9/11 on the 47th floor addressing shareholders." "Police drop investigation into

Serco

prisoner transport contract The outsourcing group said there was no evidence of individual or corporate wrongdoing By Marion Dakers 7:42AM GMT 19 Dec 2014 The City of London Police has closed an investigation into

Serco

's prisoner transport contract after more than a year of work, enabling the firm to continue with the contract until 2018.
The Ministry of Justice called in the police in August 2013 to examine whether

Serco

had misleadingly recorded prisoners as being ready for court when they were not, in order to meet the performance criteria of the contract. However,

Serco

said on Friday that the probe into the Prisoner Escort and Custody Services (PECS) contract had been closed after the police found no evidence to support bringing charges against the outsourcing firm or its staff.
"The information obtained was also sufficient for the City of London Police to conclude there was no evidence of any corporate-wide conspiracy or an intention to falsify figures to meet the DRACT [designated ready and available for court time] contract requirement by senior

Serco

management or at the board level of the company," the firm said in a statement.
The Ministry of Justice had said it would end the contract immediately if the firm's board was found to have done wrong.


Serco

agreed last year to repay all past profits and forgo any future profit on the PECS contract. The deal is due to run until August 2018 and involves

Serco

transporting prisoners to and from 24 Crown Courts, 43 Magistrates' Courts, 24 prisons and 131 police stations.
The end of the investigation closes one chapter of

Serco

's problems over the past few years. The company repaid £70m last year for overcharging the government on electronic tagging contracts, in a matter that was referred to the Serious Fraud Office.
The firm replaced its chief executive Chris Hyman with Rupert Soames in June, handing him the task of putting the firm back on an even keel. A rights issue is expected early next year to shore up

Serco

's financial position."
"Opened in 1994 as the successor to the Transitional Immigrant Visa Processing Center in Rosslyn, Va., the NVC centralizes all immigrant visa pre-processing and appointment scheduling for overseas posts. The NVC collects paperwork and fees before forwarding a case, ready for adjudication, to the responsible post.
The center also handles immigrant and fiancé visa petitions, and while it does not adjudicate visa applications, it provides technical assistance and support to visa-adjudicating consular officials overseas.
Only two Foreign Service officers, the director and deputy director, work at the center, along with just five Civil Service employees. They work with almost 500 contract employees doing preprocessing of visas, making the center one of the largest employers in the Portsmouth area.
The contractor,

Serco

, Inc., has worked with the NVC since its inception and with the Department for almost 18 years.
The NVC houses more than 2.6 million immigrant visa files, receives almost two million pieces of mail per year and received more than half a million petitions from the U.S. Citizenship and Immigration Service (USCIS) in 2011. Its file rooms' high-density shelves are stacked floor-to-ceiling with files, each a collection of someone's hopes and dreams and each requiring proper handling. ….
The NVC also preprocesses the chief of mission (COM) application required for the filing of a petition for a Special Immigrant Visa (SIV). Such visas, for foreign nationals who have performed services for the U.S. government in Iraq and Afghanistan, require COM concurrence before the applicant can file a petition with USCIS. The NVC collects the requisite documents from such applicants and, when complete, forwards the package to the U.S. embassies in Baghdad or Kabul for COM approval" "Loan Improvement Jan 31, 2001 SBA modernizes to help feed its growing programs BY PATRICIA DAUKANTAS | GCN STAFF Under a five-year plan for overhauling its information technology systems, the Small Business Administration recently acquired new software for financial and other administrative tasks.
By the time SBA celebrates its 50th anniversary in 2003, agency officials want all their programs up and running around the clock, chief financial officer Joseph Loddo said.
In the first phase of the modernization, the agency has upgraded systems for managing its extensive portfolio of guaranteed loans, chief operating officer Kristine Marcy said.
SBA processed its first electronic loan last November through its Sacramento, Calif., office and plans to add more private lenders during fiscal 2001.
The agency's staffing level has dropped 22 percent over the past eight years, which is another reason to improve IT, Marcy said. Over the past decade, SBA's portfolio of loans to small and disadvantaged businesses has more than doubled to $50 billion.
'We're a small agency with a huge portfolio,' Marcy said. SBA supplies more than half of the U.S. venture capital available each year.
Seventy percent to 80 percent of the loans are booked through a preferred lender program

[structured by Serc

o

]

, which involves nearly 7,000 banks, Marcy said. SBA guarantees the loans, just as the government backs student and housing loans.
'The financial and IT businesses were changing so rapidly, we had to make some changes to stay current with the private sector,' Marcy said. Banks had been asking SBA to make faster decisions on loan guarantees. The agency decided to aim for a turnaround time of one hour."

Yours sincerely,

Field McConnell, United States Naval Academy, 1971; Forensic Economist; 30 year airline and 22 year military pilot; 23,000 hours of safety; Tel: 715 307 8222

David Hawkins Tel: 604 542-0891 Forensic Economist; former leader of oil-well blow-out teams; now sponsors Grand Juries in CSI Crime and Safety Investigation