Letter to Mikhail Pogosyan, General Director of Sukhoi Aircraft Company and Colonel Nikolay V. Blednykh, Russian Embassy
Captain Field McConnell
N3572 CR S
Plum City WI 54761 USA
Mikhail Pogosyan, General Director
Sukhoi Aircraft Company
23B Polikarpov Street
Moscow , 125284, Russia
Cc:
Colonel Nikolay V. Blednykh
Russian Embassy
2650 Wisconsin Ave., NW
Washington , DC 20007
31 May, 2012
Presidential Field McConnell has linked his sister Kristine Marcy's partners and collaborators at National Security Associates World Wide, to Serco's development of Skywiper malware for alleged use in the hijacking of JPATS* aircraft on 9/11 and the sabotage of a Sukhoi Superjet 100 on May 9 in Indonesia.
JPATS*: U.S. Justice Prisoner and Alien Transportation System, procured and droned by Marcy in 1995 through allegedly fraudulent conversions of U.S. Department of Justice Asset Forfeiture Fund.
See#1: Abel Danger Mischief Makers - Mistress of the Revels - 'Man-In-The-Middle' Attacks

Prequel: Presdential Field Links Sister's National Security To Sukhoi Sabotage

"What global-sabotage caused 5/2012 Crash of Sukhoi Superjet""Sukhoi Superjet 100 crash simulation Mount Salak Indonesia , FSX Simulator"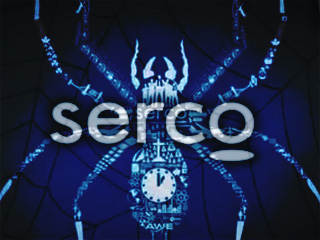 "http://travelandhealthnews.blogspot.ca/2012/05/russia-accuses-us-of-sabotage-sukhoi.html Russian military intelligence services suspect passenger Sukhoi Superjet crash 100 (SSJ100) in Indonesia two weeks ago due to sabotage by the United States . We investigate the theory that it is an industrial sabotage. The Russians are still investigating the possibility of the U.S. using a signal scrambler to destabilize the plane's flight. Allegations arose in the article "Is The U.S. Involved in Accident Superjet?" published tabloid Komsomolskaya Pravda in Russia , Thursday (05/24/2012). According to the article, aerospace companies in the U.S. have a stake in Sukhoi Superjet 100 to fail. "We are investigating the theory that it is an industrial sabotage," said an official with the GRU, military intelligence services abroad Russia , told the tabloid. According to unnamed officials, the GRU has long been monitoring the activities of the U.S. Air Force (USAF) at the airport in Jakarta . No mention is where the airport is official. "We know they have a special technology that can encrypt signals from the ground or cause the data readout system on the plane did not work. Maybe this is a real problem on that occasion," said the official. Sukhoi Superjet 100 plane crashed into the cliff wall fell on Mount Salak, Bogor, West Java, on Wednesday (05/09/2012) then, during a demonstration flight in the framework of the promotional tour. The accident killed 45 people on board, including a U.S. citizen. Sukhoi Superjet 100 passenger airplane is the first original design of Russia since the Soviet Union collapsed and is expected to be the beginning of the rise of the civil aviation industry in the country. The news agency Agence France Presse (AFP) said Russia had a habit of blaming other countries for a variety of natural disasters or major accidents that occurred in Russia . On August 2000, when the nuclear submarine Kursk sank in the Russian Navy's Barents Sea, a Russian naval commanders blamed the U.S. Navy since that time there was only a few U.S. warships in the vicinity of a military exercise involving the Kursk . Then, last year, former head of the Russian Space Agency Yury Kotev again blamed the U.S. for the failure of the flight spacecraft Phobos Grunt space which was originally going to the moon. According to Kotev , U.S. radar beam to the spacecraft failed. The victim's body pieces Sukhoi Still Found Pieces of the alleged victim's body Sukhoi Superjet 100 plane crash on Mount Salak, re-discovered on Monday (5/28/2012), by the citizens of Cicurug, Sukabumi, West Java. However, residents then buried at the site of discovery. Tomorrow at 05.00 pm, a small team will be sent to collect the victim's body. - AM Putranto "Tomorrow at 05.00 we will send a small team to collect the victim's body. Probably not yet reached the site yesterday," said Military Commander Colonel 061/Suryakancana (Inf) AM Putranto when asked for confirmation. According to him, from people who found the body parts, it also secured several identity cards. Although the official search for victims has been discontinued, it will still search for bodies of victims who are still at the scene. "Although the victim was handed over to the family and buried, if there are body parts that have not been buried, of course it is our duty to bury her," he said. Piece body was found about 8 kilometers Sukabumi residents of Pos Queen Crater Resort, National Park Mist Mountain Salak, in Cidahu, Sukabumi district. . Diseaster Executive Director of Victim Identification (DVI) Commissioner Anton Castillani revealed, it does not make any special preparations related to the discovery of the remaining pieces of the bodies of victims Sukhoi discovered by local residents on Sunday (5/27/2012) ago. However, it would continue to exert DVI team to identify the bodies of victims of identity pieces Sukhoi Superjet 100 aircraft that crashed on Wednesday (5/9/2012) ago. "Nah no special preparation, because it's just a little, but still identifiable," Anton said when contacted by Kompas.com, Tuesday (29/05/2012). It also has not heard from Basarnas about when the body was cut up at the Police Hospital Bhayangkara, Kramat Jati, East Jakarta . When finished identified, it is revealed it will communicate with the family about the delivery of the body. "Yes it will be communicated first to the family," he continued. Previously reported, the pieces of the alleged victim's body Sukhoi Superjet 100 plane crash on Mount Salak , re-discovered by residents Cicurug, Sukabumi, West Java . Piece body was found about 8 kilometers Sukabumi residents of Pos Queen Crater Resort, National Park Mist Mountain Salak, in Cidahu, Sukabumi district."

"Serco-IAL has won contracts worth $7.5 million to establish ATC training programmes in Malaysia and Indonesia , the firm announced at ATC '96. Under the $4 million two-year contract with Indonesia , Serco will supply consultancy and training as the prime contractor in a consortium with Amsterdam Schiphol Airport , the Airways Corporation of New Zealand , and Indonesia 's PT Dacrea Avia."

"http://www.noel.matthews.name/serco_ial.htm 1989-97 Project Manager : Serco-IAL Systems Ltd., Jakarta, Indonesia Responsible, from contract signature to hand-over, for 6 major turnkey projects with values from £ 3m to £ 11m and a number of smaller supply and maintenance contracts. The major projects comprised 3 integrated security systems for airports including CCTV, alarms, X-ray machines, and metal detectors; 2 military communications projects; and a training school computer network and associated software."

"Microsoft® Flight Simulator X is the culmination of nearly 25 years of the landmark Flight Simulator franchise—the most significant addition to date. Flight Simulator X immerses you in a beautifully rich and realistic world with dozens of aircraft and interactive Missions for a completely new and innovative gaming experience. Free Flight lets you fly anywhere in the world, from your hometown airport to the most exotic places you've ever dreamed of. Gamers and simmers of all ages and skill levels feel firsthand what it's like to be an aviator traveling the globe solo or online with others. Download the updated Flight Simulator X trial version which includes two airports, two missions, and three different aircraft. Now available in five languages!"

"Flame, also known as Flamer, sKyWIper, and Skywiper, is modular computer
malware discovered in 2012 that attacks computers running the Microsoft Windows operating system. The program is being used for targeted cyber espionage in Middle Eastern countries. Its discovery was announced on 28 May 2012 by MAHER Center of Iranian National Computer Emergency Response Team (CERT), Kaspersky Lab and CrySyS Lab. of the Budapest University of Technology and Economics. The last of these stated in its report that "sKyWIper is certainly the most sophisticated malware we encountered during our practice; arguably, it is the most complex malware ever found." Flame can spread to other systems over a local network (LAN) or via USB stick. It can record audio, screenshots, keyboard activity and network traffic. The program also records Skype conversations and can turn infected computers into Bluetooth
beacons which attempt to download contact information from nearby Bluetooth-enabled devices. These data, along with locally stored documents, are sent on to one of several command and control servers that are scattered around the world. The program then awaits further instructions from these servers. According to estimates by Kaspersky, Flame has infected approximately 1,000 machines, with victims including governmental organizations, educational institutions and private individuals. As of May 2012, the countries most affected are Iran , Israel , Sudan , Syria , Lebanon , Saudi Arabia , and Egypt . Flame was identified in May 2012 by Kaspersky Lab, MAHER Center of Iranian National CERT, and CrySyS Lab (Laboratory of Cryptography and System Security) of the Budapest University of Technology and Economics when Kaspersky Lab was asked by the United Nations International Telecommunication Union to investigate reports of a virus affecting Iranian Oil Ministry computers. As Kaspersky Lab investigated, they discovered an MD5 hash and filename that appeared only on customer machines from Middle Eastern nations. After discovering more pieces, researchers dubbed the program "Flame" after the name of one of its modules. According to Kaspersky, Flame has been operating in the wild since at least February 2010. CrySyS reports that the file name of the main component had been observed as early as December 2007. However, its creation date cannot be determined directly, as the creation dates for the malware's modules are falsely set to dates as early as 1994. Computer experts consider it the cause of an attack in April 2012 that caused Iranian officials to disconnect their oil terminals from the Internet. At the time the Iranian Students News Agency referred to the malware that caused the attack as "Wiper", a name given to it by the malware's creator. However, Kaspersky Lab believes that Flame may be "a separate infection entirely" from the Wiper malware. Due to the size and complexity of the program—described as "twenty times" more complicated than Stuxnet—the Lab stated that a full analysis could require as long as ten years."

Field McConnell is inviting Sukhoi officials to join a class-action suit perhaps to be titled FIELD MCCONNELL, SUKHOI CORPORATION and VICTIM FAMILIES OF SUKHOI 95004 CRASH v. AIR LINE PILOTS INTERNATIONAL to determine why the Air Line Pilots Association, International, has not shared with aviation firms internationally the illegal modifications to aircraft of which it, ALPA, was informed on 10 December, 2006.
McConnell, Sukhoi and VICTIM FAMILIES may ask of ALPA, FAA, FBI, NSAWW and SERCO why they have collectively ignored safety sensitive information contained in Civil Case 1:08-1600 (RMC) which was dismissed by Judge Rosemary M. Collyer after what McConnell has characterized a FRAUD UPON THE COURT.
Crashed Sukhoi was replacement aircraft
McConnell notes, with interest, that the crashed Sukhoi was replacement jet 95004 not the normal demonstration jet 95005. McConnell is directing Sukhoi, Russia and the Air Attache at the Russian Embassy to consider these FADEC-Thales events that have occurred AFTER McConnell telling ALPA, FAA and FBI about 'specific, credible threats' to aviation safety on 10 December, 2006:
1 Jan 07 Adam Air 574
5 May 07 Kenya Airways 507
17 Jan 08 British Airways 38
12 Feb 09 Colgan 3407
25 Feb 09 Turkish 1951
1 Jun 09 Air France 447
6 Apr 12 F18 Oceana
9 May 12 Sukhoi 95004
Sukhoi Superjet: India Aviation 2012
National Security Associates World Wide ('NSAWW') partners, consultants and collaborators, including SERCO, Ashcroft Group, Computer Science Corporation (CSC), Blue Canopy Group, FAA, Lockheed Martin and ALPA, may be asked to SHOW CAUSE why they should not be sued for damages associated with wrongful deaths where Field McConnell has made a spoliation inference that the aircraft hull losses are the result of Skywiper-style malware attacks.
http://www.napawash.org/wp-content/uploads/2008/08-10.pdf
http://www.abeldanger.net/search/label/CIVIL%20CASE%201%3A08-CV-01600-RMC
http://www.presidentialfield.com/mcconnell-sukhoi-letter-mikhail-pogosyan-general-director-sukhoi-aircraft-company
Presidential Mandate
Abel Danger
Yours sincerely,
Field McConnell, United States Naval Academy, 1971; Forensic Economist; 30 year airline and 22 year military pilot; 23,000 hours of safety; Tel: 715 307 8222; 715 307 8222
David Hawkins Tel: 604 542-0891 604 542-0891 Forensic Economist; former leader of oil-well blow-out teams; now sponsors Grand Juries in CSI Crime and Safety Investigation
* * * * * * *
Letter of 10 December, 2006
From: Field McConnell
To: Hylander, Ken J
Cc: Moore, Pete A; Campbell, Tim P
Sent: Sun Dec 10 21:59:10 2006
Subject: FW: Captain McConnell Says "Clear the Skies"
Field McConnell
9223 50th Ave S
Glyndon MN 56547
Director of Safety
Northwest Airlines
Eagan MN 55111
Cc: Air Line Pilots Association
1625 Massachusetts Ave NW
Washington DC 20036
David Hawkins
Foundation Scholar, Cambridge University
Founder and Forensic Economist at Hawks CAFE
http://groups.yahoo.com/group/hawkscafe/
http://www.hawkscafe.com/
10 December, 2006
Gentlemen:
Re: Captain McConnell Says "Clear the Skies""
It has come to my attention over the last 96 hours that a QRS-11* GyroChip gyroscope with military applications exists.
I understand that at least 96 passenger aircraft have been illegally modified with QRS-11 missile-guidance technology and at least 27 GyroChip-equipped flight boxes have been exported without licenses by Boeing without the knowledge or informed consent of airline companies, unions, or pilots.
Under the authority demanded of me on page 9.1.1. of the Flight Operations Manual, specifically bullet statement 4 "The Captain WILL make the FINAL decision as to whether the aircraft may be safely operated." I deem it impossible to comply with the requirement of 9.1.1. until any captain can know, without a doubt, that QRS-11 is not embedded on his particular jet.
In my experience, Northwest Airlines has always put safety first regardless of the costs. I suggest our company can address this issue and be the first airline in the world to be declared QRS-11 cleansed. The potential risk of not determining the existence, or lack thereof, of a threat may facilitate a second 9-11 style incident.
The body of evidence supporting my concern is established and vast. I assure you my interests are in keeping with the interests of NWA. I believe we can use this as a competitive advantage, however safety must come first. I am going to suggest that ALPA and IFALPA considering "standing down the fleets" until this possibility is resolved.
On 9-11 an order was given to "clear the skies". I ask ALPA to consider issuing that order again within 72 hours if independent discovery cannot identify the threat.
With grave concern and an eagerness to help,
Field McConnell
28 year airline employee
22 year military pilot
23,000+ hours of safety