United States Marine Field McConnell
Plum

City Online - (

AbelDanger.net

)
January 9, 2017
Abel Danger
(
AD
) has explained how President-elect Donald Trump can use a
Qui tam
lawsuit to stop
Serco
shareholders from the ongoing extortion of 8(a) companies through the Office of SBIC Liquidation and help solve set-aside crimes by the 8(a) protégés who allegedly hacked Serco-supplied C4I technology to crash the Boeing 777-ER aircraft of Malaysian Airways (MH) Flights 370 and 17 and coordinate the removal of evidence of 8(a) murder-for-hire.
AD
claims that in November 2000, Kristine "Con Air" Marcy allowed
Serco
shareholders to take control of the Office of Liquidation with
Gold
man Sachs, Credit Suisse and JPMorgan as underwriters and BNY Mellon as trustee for liquidations involving the use of patented, weaponized devices in murder-for-hire.
AD
claims that a
Serco
and its 8(a) protégé Base One Technologies used set-aside contracts with the Pentagon Renovation Program, FAA and Citigroup to pay 8(a) sabotage and assassination teams to conduct internal and external penetration testing of structured honey-pots and arrange the crashes of 9/11.
AD
alleges that
Serco
shareholders on the 47th floor of WTC#1, triggered the events of 9/11 through FAA Contract Towers and SBIC [8(a)] liquidation offices established in the Marriott World Trade Center and the EEOC offices on the 18th floor of WTC#7 by Ms. Marcy and her partner, the late Lenora Guarria.
AD
has prioritized possible
qui tam
suits against
Serco
and its shareholders for procurement frauds on various government agencies and programs overseen by Kristine Marcy ….
1. Office of SBIC Liquidation –
Gold
man Sachs, Credit Suisse, JPMorgan, BNY Mellon
2. DoD Mentor Protégé Program – 8(a) set-aside attacks on Boeing, Lockheed Martin, Northrop Grumman and Raytheon through the Federal Bridge Certification Authority
3. Justice Prisoner and Alien Transportation System (JPATS) – 8(a) vets on Con Air meds
4. Joint Automated Booking System – Con Air/8(a) saboteurs and Zulu snuff-film ETA
5. FAA Contract Towers – Impute ad hoc waypoints through ITT Sheraton / Marriott
6. E-4B NAOC "Doomsday" Fleet – Boeing tracking and telemetry in Zulu time
7. U.S. Patent And Trademark Office – Navy's onion router, Lockheed rocket bomb
8. National Visa Center – Pig farm M.C., shareholder and hijacker alibis for 9/11
9. Defense
Red
Switch Network – Auctioned 'Flash Override' access to federal bridge
10. Federal Bridge Certification Authority – 8(a)
Red
Switch sovereign state extortion
11. Obamacare –
Serco
processes paper applications and builds killing-field database
After private conversations with his sister Kristine Marcy and her partner the late Lenora Guarria and after a visit to Malaysia to investigate (see video), United States Marine Field McConnell – Global Operations Director of
Abel Danger
– has become an original source relator for set-aside contracts associated with the 9/11 attacks and the crashes of the Boeing aircraft of MH Flights 17 and 370.
McConnell is now asking to meet with President-elect Trump and his Small Business Administration pick Linda McMahon to explain how to use qui tam remedies – unwittingly suggested by Marcy – to fund a Marine Corps war on terror and stop any attempt by
Serco
shareholders – including the British and the Saudi Arabian governments – to extort concessions from government leaders with threats of set-aside crashes of Boeing aircraft.
Boeing Honeywell Uninterruptible Autopilot
Donald Trump on 9/11 "BOMBS EXPLODED SIMULTANEOUSLY"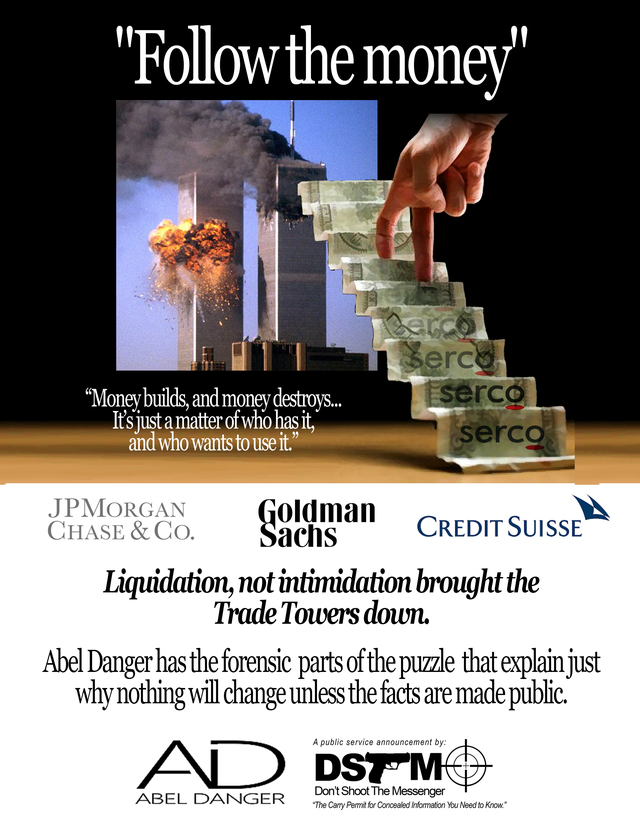 Trailer - Con Air (1997)
Meet Field's Sister, Kristine Marcy (Sister Abel, Brother Cain)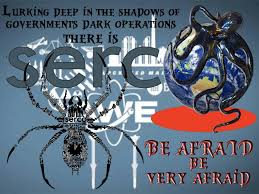 SERCO

Owns the World, | Big Brother Watch




Copy of

SERCO

GROUP PLC: List of Subsidiaries AND Shareholders!

(Mobile Playback Version)




Coup D'état The CLINTON Legacy SEPT 11 2001

Bush Angel is Next AIR FORCE ONE's Call Sign GOLD Codes

"Digital Fires Instructor

Serco

– Camp Pendleton, CA Uses information derived from all military disciplines (e.g., aviation, ground combat, command and control, combat service support, intelligence, and opposing forces) to determine changes in enemy capabilities, vulnerabilities, and probable courses of action."
"

Serco

Receives "Supplier of the Year" from Boeing for Enterprise Architecture Expertise 5/19/2011 RESTON, VIRGINIA – May 19, 2011 –

Serco

Inc., a provider of professional, technology, and management services to the federal government, has been recognized as Supplier of the Year by The Boeing Company in the Technology category for its state-of-the-practice Enterprise Architecture solutions.
The Boeing Supplier of the Year award is the company's premier supplier honor, presented annually to its top suppliers in recognition of their commitment to excellence and customer satisfaction. This year's 16 winners represent an elite group among more than 17,525 active Boeing suppliers in nearly 52 countries around the world. This selection was based on stringent performance criteria for quality, delivery performance, cost, environmental initiatives, customer service and technical expertise. This is the second time

Serco

has been recognized as Supplier of the Year by Boeing. In January 2011,

Serco

also received the Boeing Performance Excellence Gold Award in recognition of the Company's performance excellence.
"We are extremely honored to receive this recognition for our work in support of Boeing. This prestigious award demonstrates our passion for excellence and ability to apply

Serco

's Enterprise Architecture expertise across a broad range of applications," said Ed Casey, Chairman and CEO of

Serco

. "We continue to grow our EA practice, and over the past 15 years we have deployed solutions to support enterprises and systems across federal and commercial environments."


Serco

's Enterprise Architecture Center of Excellence is based in Colorado Springs, CO. The team provides a variety of services in support of Boeing's business units as well as research and development efforts.

Serco

's architecture employs object-oriented (OO)/Unified Modeling Language (UML) to define, design and satisfy defense agencies' mission-critical requirements, including Command, Control, Communications, Computers and Intelligence (C4I). This approach improves system developer's understanding of operational requirements and how best to integrate enterprise operations and systems for the optimal fulfillment of C4I and other operational needs.
About

Serco

Inc.:

Serco

Inc. is a leading provider of professional, technology, and management services focused on the federal government. We advise, design, integrate, and deliver solutions that transform how clients achieve their missions. Our customer-first approach, robust portfolio of services, and global experience enable us to respond with solutions that achieve outcomes with value. Headquartered in Reston, Virginia, Serco Inc. has approximately 11,000 employees, annual revenue of $1.5 billion, and is ranked in the Top 30 of the largest Federal Prime Contractors by Washington Technology. Serco Inc. is a wholly-owned subsidiary of

Serco

Group plc, a $6.6 billion international business that helps transform government and public services around the world. More information about Serco Inc. can be found at

www.serco-na.com

."
"MH370 Found? Searchers Race to New Sites With time running out, the vessel looking for the jet dashes north to the area where scientists say it went down, suggesting that something significant has shown up.

CLIVE IRVING

01.08.17 11:10 AM ET Editor's Note: This story has been updated throughout with new information. Dramatic changes in the search for

Malaysia Airlines Flight 370

, first reported in The Daily Beast, have continued in the past 24 hours. The vessel scouring the depths of the Indian Ocean made a high-speed dash on Friday northward to an area

recently identified as far more likely to contain the remains of the jet

. After making a sweep there, it pressed even further north on Saturday into an area where the seabed had not been previously mapped – normally searches are conducted only where the underwater terrain has been detailed in three-dimensional charts.
The Dutch-owned vessel Equator is using an autonomous underwater vehicle that is capable of navigating in terra incognita using its own sensors.
This change of mission was detected by Dr. Richard Cole, of University College, London, who has been following the search operation for many months via satellite tracking.
Cole told The Daily Beast that in its run north the Equator went as far as 34.4 degrees south before turning back on Sunday. "After its run north Equator has now tracked back southwest at high speed to a point at 35.3 degrees south where it seems that the AUV is deployed again."
Cole says that this latest location is inside an area that has been scanned twice before – in an initial search and then again, last September, after data from the first search suggested that this should be an area of priority.
DR. RICHARD COLE, UNIVERSITY COLLEGE, LONDON The latest track of the search vessel Equator, captured and annotated by Dr. Cole, shows that after reaching its most northern point, between 34.5 and 34.3 degrees south, it made a U-turn and returned at speed to its present location, one that had been previously scanned twice.
Dan O'Malley, a spokesman for Australian Transport Safety Bureau, which directs the search, told The Daily Beast: "Equator is completing its final swing and gathering some sonar data in areas we haven't previously completed. Equator's search operations are expected to be completed by the end of January."
It comes after the Australian Transport Safety Bureau, directing the search operations, admitted that the area of 46,000 square miles that has been searched for 27 months is unlikely to contain the remains of the jet. Equator was making its final sweeps in that area when it was suddenly diverted this weekend. Experts now believe that the most likely site of the wreck is further north of the original area, between latitudes 32 to 36 degrees south.
David Griffin, one of the leaders of the scientific team that reassessed the likely location of the wreckage of the

Boeing 777

, has stressed to The Daily Beast that even though the team's work continues it might strengthen their conclusions but not alter them in any significant way. "The last thing we want anyone to think is that the findings presented in our report are just preliminary in any way."
The report was based on the analysis of more than

20 pieces of debris believed to be from the 777 that washed up on beaches in the western Indian Ocean

– analysis that reconstructed the journey of the debris across the ocean and then used this to calculate where it had originated. In 2014 and again late in 2015 searchers were alerted when sonar scans of the seabed indicated large items of debris in the original search area. On the second of those contacts the searchers were so sure they had found the wreck of MH370 at a depth 12,100 feet that they notified Australian politicians to be ready to announce a successful end to the search. On closer examination it turned to be the wreck of a late 19th century iron ship, 260 feet long. (The Malaysian 777 was 209 feet long.)
MH370 disappeared in March, 2014, with 239 people on board,and the current search began in October 2014, based on the best scientific analysis then available.
But the discovery of more than a score of pieces debris from the Malaysian 777 on beaches in the western Indian Ocean, beginning in the summer of 2015, has provided vital new guidance on where the jet likely spiraled down into the ocean, having run out of fuel.
Now the $150 million funding for the search is exhausted and the Australian, Chinese and Malaysian authorities are facing increasing pressure to fund a new search in an area of 9,600 square miles to the north.
An international group representing the families of the passengers, Voice 370, said "Extending the search to the new area defined by experts is an inescapable duty owed to the flying public in the interest of aviation safety."
However, Malaysia's transport minister, Liow Tiong Lai, has said that the search was "at the final lap" and indicated that a new search would not begin until results of the current search are published in a final report. He did not say when that would be."
"Crashed MH17 flight 'was 300 miles off typical course' MH17 flight feared to have been shot down over Ukraine was taking a significantly different route to the usual course for flights from Amsterdam to Kuala Lumpur, according to aviation expert A map of the airspace over Ukraine after the MH17 crash shows the area being avoided by most airliners By Tom Brooks-Pollock, and Edward Malnick 10:25AM BST 18 Jul 2014 The crashed MH17 flight took a route 300 miles to the north of its usual path, an aviation expert has said.
Robert Mark, a commercial pilot who edits Aviation International News Safety magazine, said that most Malaysia Airlines flights from Amsterdam to Kuala Lumpur normally travelled along a route significantly further south than the plane which crashed.
Malaysia Airlines has insisted its plane travelled on an "approved route" used by many other carriers.
But Mr Mark said: "I can only tell you as a commercial pilot myself that if we had been routed that way, with what's been going on in the Ukraine and the Russian border over the last few weeks and months, I would never have accepted that route.
"I went into the FlightAware system, which we all use these days to see where airplanes started and where they tracked, and I looked back at the last two weeks' worth of MH17 flights, which was this one.
"And the flight today tracked very, very much further north into the Ukraine than the other previous flights did ... there were MH17 versions that were 300 miles south of where this one was."
Records of recent MH17 flights on the FlightAware appear to bear out Mr Mark's claim, with earlier flights significantly further south than the flight that crashed.
Mr Mark's intervention came amid mounting questions over why passenger jets were flying over the war zone three months after pilots were warned to avoid it.
Aviation safety authorities in America and Europe warned pilots in April about potential risks flying in or near Ukraine airspace.
Experts claimed that operators continued to fly across the zone because it was the quickest and cheapest route for some flights.
Norman Shanks, a former head of group security at the BAA airports group, said: "Malaysia Airlines, like a number of other carriers, has been continuing to use it because it is a shorter route, which means less fuel and therefore less money."
Attacks on aircraft in the area have been rife. In the past week alone two Ukrainian military aircraft were shot down and a third was damaged by a missile.
Eurocontrol, which coordinates European air traffic control, said Ukrainian authorities had now closed all routes in the east of the country. A spokesman for Malaysia Airlines said: "This route is an approved route. 15 out of 16 airlines use this route. It's a safe route - most other countries use this route.
"So we were not given any notice to change this."
David Cameron urges those responsible for downing jet to be 'held to account'"
"

SERCO

: 'The biggest company you've never heard of' JULY 7, 2013 BY

21WIRE

As politicians asset-strip the public's portfolio of properties, infrastructure and services, one multinational corporation has grown as a result – and its scope and reach may shock many people who have not been paying attention.
All around the globe, our governments are busy outsourcing public-sector services like health, education, police, prisons, money delivery and military – to the esteemed private sector. It's sold to the public as a solution to avoiding higher taxes, while retaining better services. But it's simply an accountancy shell game, where the government kicks the can down the road by spreading the bill to the taxpayer over a longer period of time, in order to avoid any large upfront payments – all the while, allowing a private corporation to extend its influence over society. This, by definition, is fascism. They are called

SERCO

, and they run countries…




The Biggest Company You've Never Heard Of

As well as thanking God for his success, CEO Chris Hyman is a Pentecostal Christian who has released a gospel album in America and fasts every Tuesday. Coincidentally he was in the World Trade Centre on 9/11 on the 47th floor addressing shareholders."
"

Serco

's Office of Partner Relations (OPR) helps facilitate our aggressive small business utilization and growth strategies. Through the OPR,

Serco

mentors four local small businesses under formal Mentor Protégé Agreements: Three sponsored by DHS (Base One Technologies, TSymmetry, Inc., and HeiTech Services, Inc.,) and the fourth sponsored by GSA (DKW Communications, Inc.).

Serco

and HeiTech Services were awarded the 2007 DHS Mentor Protégé Team Award for exceeding our mentoring goals."
"Contact 111 Eighth Avenue New York, NY 10011 Description Base One Technologies, Ltd. is a DOMESTIC BUSINESS CORPORATION, located in New York, NY and was formed on Feb 15, 1994. This file was obtained from the Secretary of State and has a file number of 1795583." …. "Base One Technologies – Corporate Strategy – We are a Government Certified Women-Owned Business We practice Diversity Recruitment and Staffing for IT positions Base One was founded in 1994 by a women engineer who had made a career in technology research for many years. ..We are also partnered with firms that are 8A certified as Minority firms, Disabled

Veteran firms

, Native American firms, Vietnam veteran firms, women owned firms. .. Base One's staff of engineers are a diverse group of professionals. This diverse network of engineers helps us to branch out to other engineers and creates an even larger network of resources for us to work with. .. Information Security Planning is the process whereby an organization seeks to protect its operations and assets from data theft or computer hackers that seek to obtain unauthorized information or sabotage business operations.

Key Clients Benefiting From Our Information Security Expertise: Pentagon Renovation Program, FAA, Citigroup, MCI.

.. Performs architectural assessments and conducts both internal and external penetration testing. The results of these efforts culminate in an extensive risk analysis and vulnerabilities report. Develops, implements and supports Information Security Counter measures such as honey-pots and evidence logging and incident documentation processes and solutions." "Ms. Kristine M. Marcy retired from federal service in 2001

[after 9/11]

as the Chief Operating Officer of the U.S. Small Business Administration. In that role, she ensured that major initiatives of the Administrator were accomplished in a timely manner and in compliance with congressional standards. She also led the agency's Modernization Initiative-a multiyear, multiprogram effort to reform SBA's service delivery mechanisms to meet changes in the private financial sector.
Prior to SBA, Ms. Marcy served in several roles at the Department of Justice, including Senior Counsel for Detention and Deportation at the Immigration and Naturalization Service (INS), where she oversaw the full range of INS detention and deportation programs and addressed multiple infrastructure and management problems stemming from rapid growth (up 45 percent) in the detention program. Prior to her position at INS, Ms. Marcy served for five years as the Associate Director for Operations Support of the Department of Justice, U.S. Marshals Service (USMS). There, she directed DOJ's detention program for more than 23,000 prisoners (the nation's largest). In 1995, she was assigned responsibility by the Attorney General for developing a DOJ-wide transportation system known as the Justice Prisoner and Alien Transportation System, or JPATS-a nationwide network of leased commercial and government-owned aircraft and ground vehicles. While at the USMS, she also developed a prisoner medical services program and directed the agency's $1.6 billion seized assets program that redirected proceeds forfeited by criminals and crime organizations to local and Federal law enforcement. Prior to the USMS, she was the Associate Deputy Attorney General for the Department of Justice, where she served as a lawyer who prepared the Deputy Attorney General for duties related to budget and appropriations, executive personnel, and other management areas. She also oversaw activities of the Justice Management Division, Bureau of Prisons, Office of Justice Programs, the Inspector General, and the U.S. Trustees (bankruptcy program)."
"

Serco

Recognized with Champions of Veteran Enterprise Award for Support of Veteran-Owned Small Businesses May 22, 2014 Reston, Virginia – May 22, 2014 –

Serco

Inc., a provider of professional, technology and management services, announced today the Company has been awarded the Champions of Veteran Enterprise Award and will be formally recognized at the 2014 Veteran Entrepreneur Training Symposium (VETS) for its significant actions to increase subcontracting opportunities for veterans. The National Veteran Small Business Coalition (NVSBC) Champions of Veteran Enterprise Award recognizes Federal agencies and prime contractors that meet or exceed the Congressionally-mandated goal of providing opportunities to Veteran-Owned and Service-Disabled Veteran-Owned small businesses (VOSB/SDVOSBs).


Serco

exceeded the 3% goal by subcontracting 14.3% of its subcontracted dollars to Veteran-Owned Small Businesses, of which 8.4% went to SDVOSBs.
"We are proud to work with businesses being run by U.S. military veterans. These companies bring unique skill sets and best-in-class services to our customers," said Darryl Scott, Director of

Serco

's Small Business Office.
Recipients will be honored at the Champions of Veteran Enterprise Awards luncheon on Tuesday, June 17, 2014 in Reno, Nevada during the 2014 Veteran Entrepreneur Training Symposium (VETS)." "The Justice Prisoner and Alien Transportation System (JPATS), nicknamed "Con Air",[1] is an agency of the

federal government of the United States

charged with the transportation of persons in legal custody between

prisons

, detention centers, courthouses, and other locations. It is the largest prison transport network in the world.[2] Though primarily used by the

Federal Bureau of Prisons

or U.S. Immigration and Customs Enforcement, JPATS also assists military and state law enforcement.
The agency is managed by the

United States Marshals Service

out of the JPATS headquarters in Kansas City, Missouri.[2] JPATS was formed in 1995 from the merger of the Marshals Service air fleet with that of the Immigration and Naturalization Service. JPATS completes over 350,000 prisoner/alien movements per year.[3] Air fleet operations are located in Oklahoma City, Oklahoma, with hubs in Anchorage, Alaska; Mesa, Arizona; Alexandria, Louisiana; and the Virgin Islands. Additionally, the

Federal Transfer Center

at Oklahoma City's Will Rogers World Airport was built especially to facilitate prisoner transport on JPATS.
Usually, the airline employs Boeing 737 aircraft to transport convicts and illegal residents of the United States for extradition. Smaller jets and turboprops are also used to transport individual prisoners who are considered particularly dangerous.
According to the Boeing Jetliner Databook, JPATS operates three Boeing 737s. JPATS also operates an additional four McDonnell Douglas MD-80 aircraft, as well as two Boeing 737-400s.[4]
JPATS aircraft use the ICAO designator DOJ with the callsign JUSTICE.
Immediately after the

September 11, 2001

attacks, when the

Federal Aviation Administration

grounded all civilian air service, JPATS was the only civilian passenger-carrying air service allowed to continue flying in U.S. airspace."
"

Serco

Unit Processes 1,000,000th Patent Application for U.S. Patent & Trademark Office May 19, 2010 RESTON, VIRGINIA – May 20, 2010 –

Serco

Inc., a leading provider of professional, technology, and management services to the federal government, today announced that its Pre-Grant Publication (PGPubs) Classification Services team recently processed the 1,000,000th application for its customer, the U.S. Patent & Trademark Office (USPTO). Since being awarded the USPTO contract to analyze the claims made in patent applications and assign the appropriate U.S. and international classifications to key aspects of proposed inventions, the

Serco

PGPubs team has processed an average of 350,000 applications annually – or about 1,350 applications on a typical day.
After being awarded the contract in 2006,

Serco

built a virtually paperless classification operation. The operation included establishing a secure facility and IT infrastructure, recruiting and training highly skilled staff, and implementing a set of automated tools that streamlined the classification process while minimizing errors. The contract mandates that PGPubs Patent Classifiers choose from more than 150,000 possible U.S. classifications and more than 70,000 international classifications, while maintaining an accuracy rate of better than 95% and completing its work within strict time limits. The

Serco

facility – located in Harrisonburg, VA -- employs more than 100

Serco

and subcontractor employees and has received numerous performance incentives for exceeding the USPTO contract's requirements for accurate assignment of application classifications, achieving a 96% accuracy rate over the most recent 12 months." "Onion routing network

[allegedly used by

Serco

8(a) vets on meds on 9/11]

for securely moving data through communication networks US 6266704 B1 ABSTRACT The onion routing network is used to protect Internet initiators and responders against both eavesdropping and traffic analysis from other users of the Internet. In the onion routing of the invention, instead of making connections directly to a responding machine, users make connections through onion routers. The onion routing network allows the connection between the initiator and responder to remain anonymous. Anonymous connections hide who is connected to whom and for what purpose from outside eavesdroppers."
"Loan Improvement Jan 31, 2001 SBA modernizes to help feed its growing programs [Field McConnell's sister Kristine Marcy introduced the 8(a) electronic accelerated loan guarantee program at SBA to ensure funding for the

Serco

protégés' participating in the 9/11 carbon cap] BY PATRICIA DAUKANTAS | GCN STAFF Under a five-year plan for overhauling its information technology systems, the Small Business Administration recently acquired new software for financial and other administrative tasks.
By the time SBA celebrates its 50th anniversary in 2003, agency officials want all their programs up and running around the clock, chief financial officer Joseph Loddo said.
In the first phase of the modernization, the agency has upgraded systems for managing its extensive portfolio of guaranteed loans, chief operating officer Kristine Marcy said.
SBA processed its first electronic loan last November through its Sacramento, Calif., office and plans to add more private lenders during fiscal 2001.
The agency's staffing level has dropped 22 percent over the past eight years, which is another reason to improve IT, Marcy said. Over the past decade, SBA's portfolio of loans to small and disadvantaged businesses has more than doubled to $50 billion.
'We're a small agency with a huge portfolio,' Marcy said. SBA supplies more than half of the U.S. venture capital available each year.
Seventy percent to 80 percent of the loans are booked through a preferred lender program

[structured by

Serco

]

,

which involves nearly 7,000 banks, Marcy said. SBA guarantees the loans, just as the government backs student and housing loans.
'The financial and IT businesses were changing so rapidly, we had to make some changes to stay current with the private sector,' Marcy said. Banks had been asking SBA to make faster decisions on loan guarantees. The agency decided to aim for a turnaround time of one hour." "The 8(a) Business Development Program assists in the development of small businesses owned and operated by individuals who are socially and economically disadvantaged, such as women and minorities. The following ethnic groups are classified as eligible: Black Americans; Hispanic Americans; Native Americans (American Indians, Eskimos, Aleuts, or Native Hawaiians); Asian Pacific Americans (persons with origins from Burma, Thailand, Malaysia, Indonesia, Singapore, Brunei, Japan, China (including Hong Kong), Taiwan, Laos, Cambodia (Kampuchea), Vietnam, Korea, The Philippines, U.S. Trust Territory of the Pacific Islands (Republic of Palau), Republic of the Marshall Islands, Federated States of Micronesia, the Commonwealth of the Northern Mariana Islands, Guam, Samoa, Macao, Fiji, Tonga, Kiribati, Tuvalu, or Nauru); Subcontinent Asian Americans (persons with origins from India, Pakistan, Bangladesh, Sri Lanka, Bhutan, the Maldives Islands or Nepal). In 2011, the SBA, along with the FBI and the IRS, uncovered a massive scheme to defraud this program. Civilian employees of the U.S. Army Corps of Engineers, working in concert with an employee of Alaska Native Corporation Eyak Technology LLC allegedly submitted fraudulent bills to the program, totaling over 20 million dollars, and kept the money for their own use.[26] It also alleged that the group planned to steer a further 780 million dollars towards their favored contractor.[27]"
"

SBIC 2001-10 A, CUSIP 831641 DE2

Offering Circular $133,845,000 (Approximate) U.S. Small Business Administration Guaranteed 6.353% Debenture Participation Certificates, Series SBIC 2001-10 A Evidencing Fractional Undivided Interests in a Pool of 6.353% Debentures Due March 1, 2011 Issued by Small Business Investment Companies Distributions of interest payable March 10 and September 10, commencing September 10, 2001 …
Upon a determination by SBA to transfer an SBIC into liquidation status, jurisdiction over the SBIC is transferred to the Office of SBIC Liquidation whereupon the SBIC is considered in liquidation status. At this point, an acceleration letter is sent to the SBIC citing violations and defaults, making demand for payment of the accelerated obligations and advising the SBIC that it has been transferred to liquidation status. SBA will make a Guarantee Payment of the outstanding principal and accrued interest with respect to such SBIC Debenture to the next scheduled Payment Date on or before the next scheduled Distribution Date for such Payment Date.
The Certificates are exempt from the registration requirements of the Securities Act of 1933, so no registration statement has been filed with the Securities and Exchange Commission. Neither the Securities and Exchange Commission nor any state securities commission has approved or disapproved of the Certificates or passed upon the accuracy or adequacy of this Offering Circular. Any representation to the contrary is a criminal offense.
JPMorgan Goldman, Sachs & Co. Credit Suisse First Boston

[

Serco

shareholders]

The date of this Offering Circular is March 14, 2001.
Management of SBA. The Administrator of SBA, its Deputy Administrator, its Chief Counsel for Advocacy, and its Inspector General are appointed by the President of the United States with the advice and consent of the Senate. The major small business assistance programs of SBA and the general administration of SBA are managed by officials appointed by the Administrator

[In 2001, the Chief Operating Officer of the SBA was Field McConnell's sister Kristine Marcy]

. The Presidential appointees together with the major program managers establish SBA policy with respect to operations under the Small Business Act and the Act and applicable regulations. Career personnel at various levels constitute the middle management of SBA and make the preponderance of program operations decisions in conformance with the applicable laws, regulations, and policies. Additionally, the Office of Management and Budget guides SBA's policies directly through the senior management officials and through circulars issued from time to time. The SBA Inspector General audits both the management of SBICs participating in the Program and administration of the Program within SBA."

Yours sincerely,

Field McConnell, United States Naval Academy, 1971; Forensic Economist; 30 year airline and 22 year military pilot; 23,000 hours of safety; Tel: 715 307 8222

David Hawkins Tel: 604 542-0891 Forensic Economist; former leader of oil-well blow-out teams; now sponsors Grand Juries in CSI Crime and Safety Investigation