United States Marine Field McConnell
Plum

City Online - (

AbelDanger.net

)
Abel Danger
(
AD
) has explained how President-elect Donald Trump can link Kristine "Con Air" Marcy's apparent recent use of Canada's Joint Automated Booking System (JABS) to put killer and gun together in Fort Lauderdale on December 6, 2017 to ongoing
qui tam
frauds launched on October 22, 1996 when
Serco
allegedly began procuring 8(a) vets on meds for random or targeted killings (cf. JonBenet Ramsey) and mass casualty events.
AD
claims that in November 2000, Ms. Marcy and
Serco
shareholders established a
qui tam
fraud on the SBA's Office of SBIC [8(a)] Liquidation with BNY Mellon acting as trustee and
Gold
man Sachs, Credit Suisse and JPMorgan as underwriters for Serco's use of patented weaponized devices in murder-for-hire.
AD
claims that
Serco
's 8(a) vets on meds triggered the events of 9/11 through FAA Contract Towers and liquidation offices allegedly established in the Marriott World Trade Center and the EEOC offices on the 18th floor of WTC#7 by Marcy, Field McConnell's sister, and Marcy's partner, the late Lenora Guarria.
AD
has prioritized possible qui tam suits against
Serco
and its shareholders for procurement frauds on various government agencies and programs overseen by Kristine Marcy ….
1. Justice Prisoner and Alien Transportation System (JPATS) – 8(a) vets on Con Air meds
2. Joint Automated Booking System – Con Air/8(a) saboteurs and Zulu snuff-film ETA
3. FAA Contract Towers – Impute ad hoc waypoints through ITT Sheraton / Marriott
4. E-4B NAOC "Doomsday" Fleet – Boeing tracking and telemetry in Zulu time
5. Office of SBIC Liquidation –
Gold
man Sachs, Credit Suisse, JPMorgan, BNY Mellon
6. U.S. Patent And Trademark Office – Navy's onion router, Lockheed rocket bomb
7. National Visa Center – Pig farm M.C., shareholder and hijacker alibis for 9/11
8. Defense
Red
Switch Network – Auctioned 'Flash Override' access to federal bridge
9. Federal Bridge Certification Authority – 8(a)
Red
Switch sovereign state extortion
10. Obamacare –
Serco
processes paper applications and builds killing-field database
After private conversations with his sister Kristine Marcy and her partner the late Lenora Guarria, United States Marine Field McConnell – Global Operations Director of
Abel Danger
– has become an original source relator for procurement frauds by various mentor-protege companies during the 9/11 attacks.
McConnell is now asking to meet with President-elect Trump and his Small Business Administration pick Linda McMahon to explain how to use
qui tam
remedies – unwittingly suggested by Marcy – to fund a Marine Corps war on terror and bring justice to the victims of
Serco
's 8(a) vets on meds.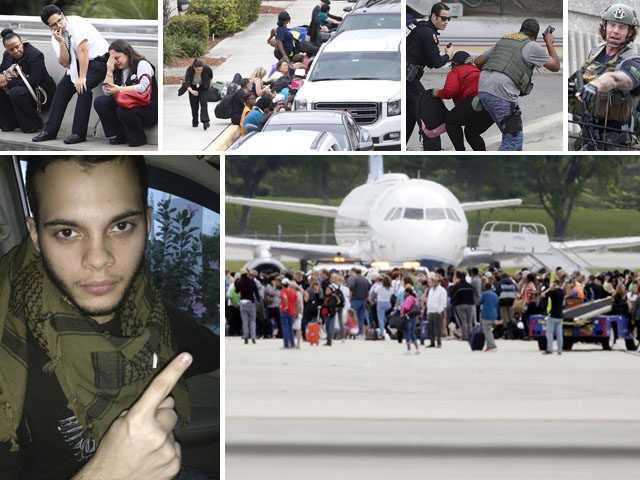 Donald Trump on 9/11 "BOMBS EXPLODED SIMULTANEOUSLY"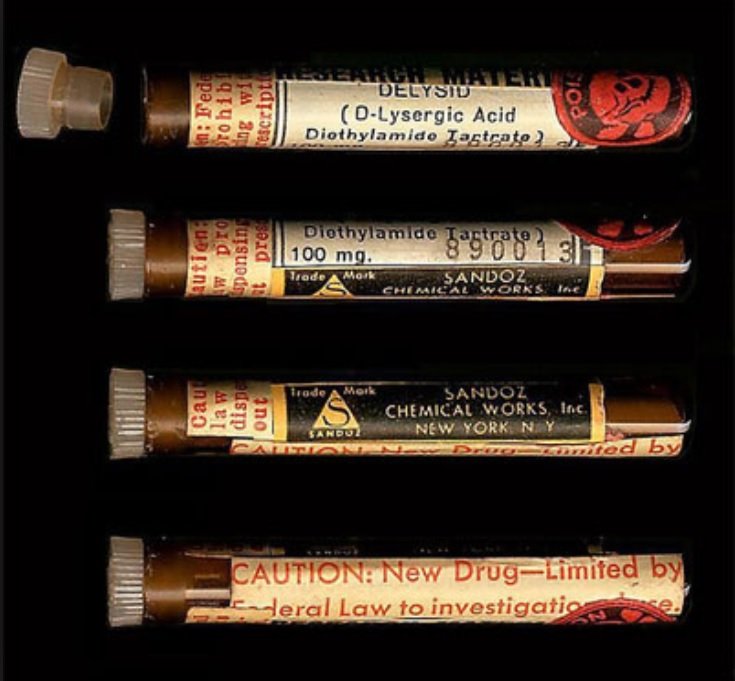 Trailer - Con Air (1997)
Meet Field's Sister, Kristine Marcy (Sister Abel, Brother Cain)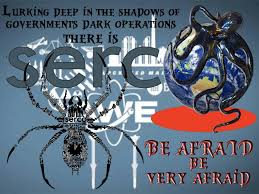 SERCO

Owns the World, | Big Brother Watch

Copy of

SERCO

GROUP PLC: List of Subsidiaries AND Shareholders!

(Mobile Playback Version)

The Coup D'état The CLINTON Legacy SEPT 11 2001 Bush "Angel is Next"
AIR FORCE ONE's Call Sign

"Digital Fires Instructor

Serco

– Camp Pendleton, CA Uses information derived from all military disciplines (e.g., aviation, ground combat, command and control, combat service support, intelligence, and opposing forces) to determine changes in enemy capabilities, vulnerabilities, and probable courses of action."
"Administrative Investigation Conduct Prejudicial to the Government, Veteran Employment Services Office, Office of Human Resources and Administration, Washington, DC. Summary We substantiated that Ms. Mary Santiago, former (retired) Director of VESO, failed to represent VA's Core Values of Integrity, Commitment, Advocacy, Respect, and Excellence (ICARE). We found that Ms. Santiago and Ms. Katherine Nix, a

Serco

Services, Inc. (

Serco

) contractor employee, knowingly misrepresented the results of the VA for Vets Veterans Hiring Fair (hiring fair) held in Detroit, MI, June 26–28, 2012, and intentionally reported fictitious results to VA Senior Leadership."
"A mass shooting occurred at

Fort Lauderdale–Hollywood International Airport

in

Broward County, Florida

, United States, on January 6, 2017. The attack occurred at about 12:55 EST (UTC-5) near the baggage claim in Terminal 2. Five people were killed, eight others were taken to the hospital, and a suspect was taken into custody. … Esteban Santiago-Ruiz (born March 16, 1990), a 26-year-old resident of Alaska and a military veteran,[7] was arrested immediately after the shooting.[3] He is in federal custody.[3]
Santiago flew from

Ted Stevens Anchorage International Airport

in Anchorage on a Delta flight, connecting through

Minneapolis-Saint Paul International Airport

. Investigators say that he check a declared 9mm pistol in his baggage before retrieving it in Fort Lauderdale and loading the gun in an airport bathroom just before the attack.[8][9][2] According to law enforcement officials, he had purchased Glock 9mm and .40 caliber pistols in the past, but it was unknown whether these were the firearms used in the attack.[10] Santiago was reported to be carrying

military identification

at the time of the shooting.[11]
Santiago was reportedly born in New Jersey in 1990, having moved to Puerto Rico two years later.[12] He joined the Puerto Rico National Guard on December 14, 2007, and served in the Iraq War from April 23, 2010, to February 19, 2011, as a combat engineer and later served in the Alaska Army National Guard from November 21, 2014, until receiving a general discharge in August 2016 for "unsatisfactory performance."[12] He was a private first class and received ten awards during his time in the military.[13]
In January 2016, Santiago was arrested and charged with assault in an incident involving his girlfriend in Anchorage, Alaska; in the criminal complaint, police said that Santiago had attempted to strangle her; the case resulted in a

deferred prosecution agreement

.[14]
Officials said that Santiago had visited the FBI field office in Anchorage in November 2016 and reported hearing

voices in his head

telling him to commit acts of violence but also saying that he was in control and did not intend to hurt anyone.[3][4] The FBI turned Santiago "to local law enforcement, which in turn took him to a medical facility for evaluation."[3] Other officials stated that he had viewed material by terrorist groups on the internet and it was too early to tell whether he had been inspired by them.[4] Officials later told the Associated Press that during his visit, he had also claimed that the US government was controlling his mind and making him watch videos by the

Islamic State of Iraq and the Levant

.[15] He had also reportedly stated that the CIA was forcing him to join the group.[16] Authorities urged the man to seek mental health treatment.[4] Local media in Alaska reported that the Qupqugiaq Inn, a motel in midtown Anchorage, was evacuated as part of the investigation into Santiago. Authorities would not specify what connection the suspect had to the lodge.[17] His family members stated that he had become mentally ill after his tour in Iraq and had recently received psychological treatment following a number of incidents.[18]"
"Ms. Kristine M. Marcy retired from federal service in 2001

[after 9/11]

as the Chief Operating Officer of the U.S. Small Business Administration. In that role, she ensured that major initiatives of the Administrator were accomplished in a timely manner and in compliance with congressional standards. She also led the agency's Modernization Initiative-a multiyear, multiprogram effort to reform SBA's service delivery mechanisms to meet changes in the private financial sector.
Prior to SBA, Ms. Marcy served in several roles at the Department of Justice, including Senior Counsel for Detention and Deportation at the Immigration and Naturalization Service (INS), where she oversaw the full range of INS detention and deportation programs and addressed multiple infrastructure and management problems stemming from rapid growth (up 45 percent) in the detention program. Prior to her position at INS, Ms. Marcy served for five years as the Associate Director for Operations Support of the Department of Justice, U.S. Marshals Service (USMS). There, she directed DOJ's detention program for more than 23,000 prisoners (the nation's largest). In 1995, she was assigned responsibility by the Attorney General for developing a DOJ-wide transportation system known as the Justice Prisoner and Alien Transportation System, or JPATS-a nationwide network of leased commercial and government-owned aircraft and ground vehicles. While at the USMS, she also developed a prisoner medical services program and directed the agency's $1.6 billion seized assets program that redirected proceeds forfeited by criminals and crime organizations to local and Federal law enforcement. Prior to the USMS, she was the Associate Deputy Attorney General for the Department of Justice, where she served as a lawyer who prepared the Deputy Attorney General for duties related to budget and appropriations, executive personnel, and other management areas. She also oversaw activities of the Justice Management Division, Bureau of Prisons, Office of Justice Programs, the Inspector General, and the U.S. Trustees (bankruptcy program)."
"

Serco

Recognized with Champions of Veteran Enterprise Award for Support of Veteran-Owned Small Businesses May 22, 2014 Reston, Virginia – May 22, 2014 –

Serco

Inc., a provider of professional, technology and management services, announced today the Company has been awarded the Champions of Veteran Enterprise Award and will be formally recognized at the 2014 Veteran Entrepreneur Training Symposium (VETS) for its significant actions to increase subcontracting opportunities for veterans.
The National Veteran Small Business Coalition (NVSBC) Champions of Veteran Enterprise Award recognizes Federal agencies and prime contractors that meet or exceed the Congressionally-mandated goal of providing opportunities to Veteran-Owned and Service-Disabled Veteran-Owned small businesses (VOSB/SDVOSBs).


Serco

exceeded the 3% goal by subcontracting 14.3% of its subcontracted dollars to Veteran-Owned Small Businesses, of which 8.4% went to SDVOSBs.
"We are proud to work with businesses being run by U.S. military veterans. These companies bring unique skill sets and best-in-class services to our customers," said Darryl Scott, Director of

Serco

's Small Business Office.
Recipients will be honored at the Champions of Veteran Enterprise Awards luncheon on Tuesday, June 17, 2014 in Reno, Nevada during the 2014 Veteran Entrepreneur Training Symposium (VETS)."
"The Justice Prisoner and Alien Transportation System (JPATS), nicknamed "Con Air",[

1

] is an agency of the

federal government of the United States

charged with the transportation of persons in legal custody between

prisons

, detention centers, courthouses, and other locations. It is the largest prison transport network in the world.[2] Though primarily used by the

Federal Bureau of Prisons

or U.S. Immigration and Customs Enforcement, JPATS also assists military and state law enforcement.
The agency is managed by the

United States Marshals Service

out of the JPATS headquarters in Kansas City, Missouri.[2] JPATS was formed in 1995 from the merger of the Marshals Service air fleet with that of the

Immigration and Naturalization Service

. JPATS completes over 350,000 prisoner/alien movements per year.[3] Air fleet operations are located in Oklahoma City, Oklahoma, with hubs in Anchorage, Alaska;

Mesa, Arizona

; Alexandria, Louisiana; and the Virgin Islands. Additionally, the

Federal Transfer Center

at Oklahoma City's Will Rogers World Airport was built especially to facilitate prisoner transport on JPATS.
Usually, the airline employs

Boeing 737

aircraft to transport convicts and illegal residents of the United States for extradition. Smaller jets and turboprops are also used to transport individual prisoners who are considered particularly dangerous.
According to the Boeing Jetliner Databook, JPATS operates three Boeing 737s. JPATS also operates an additional four

McDonnell Douglas MD-80

aircraft, as well as two Boeing 737-400s.[4]
JPATS aircraft use the

ICAO

designator DOJ with the callsign JUSTICE.
Immediately after the

September 11, 2001 attacks

, when the

Federal Aviation Administration

grounded all civilian air service

, JPATS was the only civilian passenger-carrying air service allowed to continue flying in U.S. airspace." "

SERCO

: 'The biggest company you've never heard of' JULY 7, 2013 BY

21WIRE

21st Century Wire says

… As politicians asset-strip the public's portfolio of properties, infrastructure and services, one multinational corporation has grown as a result – and its scope and reach may shock many people who have not been paying attention.
All around the globe, our governments are busy outsourcing public-sector services like health, education, police, prisons, money delivery and military – to the esteemed private sector. It's sold to the public as a solution to avoiding higher taxes, while retaining better services. But it's simply an accountancy shell game, where the government kicks the can down the road by spreading the bill to the taxpayer over a longer period of time, in order to avoid any large upfront payments – all the while, allowing a private corporation to extend its influence over society. This, by definition, is fascism. They are called

SERCO

, and they run countries…




The Biggest Company You've Never Heard Of

As well as thanking God for his success, CEO Chris Hyman is a Pentecostal Christian who has released a gospel album in America and fasts every Tuesday. Coincidentally he was in the World Trade Centre on 9/11 on the 47th floor addressing shareholders." "

Serco

Unit Processes 1,000,000th Patent Application for U.S. Patent & Trademark Office May 19, 2010 RESTON, VIRGINIA – May 20, 2010 –

Serco

Inc., a leading provider of professional, technology, and management services to the federal government, today announced that its Pre-Grant Publication (PGPubs) Classification Services team recently processed the 1,000,000th application for its customer, the U.S. Patent & Trademark Office (USPTO).
Since being awarded the USPTO contract to analyze the claims made in patent applications and assign the appropriate U.S. and international classifications to key aspects of proposed inventions, the Serco PGPubs team has processed an average of 350,000 applications annually – or about 1,350 applications on a typical day.
After being awarded the contract in 2006,

Serco

built a virtually paperless classification operation. The operation included establishing a secure facility and IT infrastructure, recruiting and training highly skilled staff, and implementing a set of automated tools that streamlined the classification process while minimizing errors. The contract mandates that PGPubs Patent Classifiers choose from more than 150,000 possible U.S. classifications and more than 70,000 international classifications, while maintaining an accuracy rate of better than 95% and completing its work within strict time limits. The

Serco

facility – located in Harrisonburg, VA -- employs more than 100

Serco

and subcontractor employees and has received numerous performance incentives for exceeding the USPTO contract's requirements for accurate assignment of application classifications, achieving a 96% accuracy rate over the most recent 12 months."
"Onion routing network

[allegedly used by

Serco

8(a) vets on meds on 9/11]

for securely moving data through communication networks US 6266704 B1 ABSTRACT The onion routing network is used to protect Internet initiators and responders against both eavesdropping and traffic analysis from other users of the Internet. In the onion routing of the invention, instead of making connections directly to a responding machine, users make connections through onion routers. The onion routing network allows the connection between the initiator and responder to remain anonymous. Anonymous connections hide who is connected to whom and for what purpose from outside eavesdroppers.
Publication number: US6266704 B1 Publication type: Grant Application number: US 09/086,541 Publication date: Jul 24, 2001 Filing date: May 29, 1998 Priority date: May 30, 1997 Fee status: Lapsed Inventors:

Michael G. Reed

,

Paul F. Syverson

,

David M. Goldschlag

Original Assignee: The United States Of America As Represented By The Secretary Of The Navy Export Citation: BiBTeX, EndNote, RefMan

Patent Citations

(11),

Non-Patent Citations

(16), Referenced by (107),

Classifications

(15), Legal Events (6)"
"Loan Improvement Jan 31, 2001 SBA modernizes to help feed its growing programs

[Field McConnell's sister Kristine Marcy introduced the 8(a) electronic accelerated loan guarantee program at SBA to ensure funding for the Serco protégés' participating in the 9/11 carbon cap]

BY PATRICIA DAUKANTAS | GCN STAFF Under a five-year plan for overhauling its information technology systems, the Small Business Administration recently acquired new software for financial and other administrative tasks.
By the time SBA celebrates its 50th anniversary in 2003, agency officials want all their programs up and running around the clock, chief financial officer Joseph Loddo said.
In the first phase of the modernization, the agency has upgraded systems for managing its extensive portfolio of guaranteed loans, chief operating officer Kristine Marcy said.
SBA processed its first electronic loan last November through its Sacramento, Calif., office and plans to add more private lenders during fiscal 2001.
The agency's staffing level has dropped 22 percent over the past eight years, which is another reason to improve IT, Marcy said. Over the past decade, SBA's portfolio of loans to small and disadvantaged businesses has more than doubled to $50 billion.
'We're a small agency with a huge portfolio,' Marcy said. SBA supplies more than half of the U.S. venture capital available each year.
Seventy percent to 80 percent of the loans are booked through a preferred lender program [structured by Serco], which involves nearly 7,000 banks, Marcy said. SBA guarantees the loans, just as the government backs student and housing loans.
'The financial and IT businesses were changing so rapidly, we had to make some changes to stay current with the private sector,' Marcy said. Banks had been asking SBA to make faster decisions on loan guarantees. The agency decided to aim for a turnaround time of one hour." "

Serco

's Office of Partner Relations (OPR) helps facilitate our aggressive small business utilization and growth strategies. Through the OPR, Serco mentors four local small businesses under formal Mentor Protégé Agreements: Three sponsored by DHS (Base One Technologies, TSymmetry, Inc., and HeiTech Services, Inc.,) and the fourth sponsored by GSA (DKW Communications, Inc.). Serco and HeiTech Services were awarded the 2007 DHS Mentor Protégé Team Award for exceeding our mentoring goals." "Contact 111 Eighth Avenue New York, NY 10011 Description Base One Technologies, Ltd. is a DOMESTIC BUSINESS CORPORATION, located in New York, NY and was formed on Feb 15, 1994. This file was obtained from the Secretary of State and has a file number of 1795583."
"Base One Technologies – Corporate Strategy – We are a Government Certified Women-Owned Business We practice Diversity Recruitment and Staffing for IT positions Base One was founded in 1994 by a women engineer who had made a career in technology research for many years. ..We are also partnered with firms that are 8A certified as Minority firms, Disabled Veteran firms, Native American firms, Vietnam veteran firms, women owned firms. .. Base One's staff of engineers are a diverse group of professionals. This diverse network of engineers helps us to branch out to other engineers and creates an even larger network of resources for us to work with. .. Information Security Planning is the process whereby an organization seeks to protect its operations and assets from data theft or computer hackers that seek to obtain unauthorized information or sabotage business operations. Key Clients Benefiting From Our Information Security Expertise: Pentagon Renovation Program, FAA, Citigroup, MCI. .. Performs architectural assessments and conducts both internal and external penetration testing. The results of these efforts culminate in an extensive risk analysis and vulnerabilities report. Develops, implements and supports Information Security Counter measures such as honey-pots and evidence logging and incident documentation processes and solutions." "The 8(a) Business Development Program assists in the development of small businesses owned and operated by individuals who are socially and economically disadvantaged, such as women and minorities. The following ethnic groups are classified as eligible: Black Americans; Hispanic Americans; Native Americans (American Indians, Eskimos, Aleuts, or Native Hawaiians); Asian Pacific Americans (persons with origins from Burma, Thailand, Malaysia, Indonesia, Singapore, Brunei, Japan, China (including Hong Kong), Taiwan, Laos, Cambodia (Kampuchea), Vietnam, Korea, The Philippines, U.S. Trust Territory of the Pacific Islands (Republic of Palau), Republic of the Marshall Islands, Federated States of Micronesia, the Commonwealth of the Northern Mariana Islands, Guam, Samoa, Macao, Fiji, Tonga, Kiribati, Tuvalu, or Nauru); Subcontinent Asian Americans (persons with origins from India, Pakistan, Bangladesh, Sri Lanka, Bhutan, the Maldives Islands or Nepal). In 2011, the SBA, along with the FBI and the IRS, uncovered a massive scheme to defraud this program. Civilian employees of the

U.S. Army Corps of Engineers

, working in concert with an employee of Alaska Native Corporation Eyak Technology LLC allegedly submitted fraudulent bills to the program, totaling over 20 million dollars, and kept the money for their own use.[26] It also alleged that the group planned to steer a further 780 million dollars towards their favored contractor.[27]"
"

SBIC 2001-10 A, CUSIP 831641 DE2

Offering Circular $133,845,000 (Approximate) U.S. Small Business Administration Guaranteed 6.353% Debenture Participation Certificates, Series SBIC 2001-10 A Evidencing Fractional Undivided Interests in a Pool of 6.353% Debentures Due March 1, 2011 Issued by Small Business Investment Companies Distributions of interest payable March 10 and September 10, commencing September 10, 2001 …
Upon a determination by SBA to transfer an SBIC into liquidation status, jurisdiction over the SBIC is transferred to the Office of SBIC Liquidation whereupon the SBIC is considered in liquidation status. At this point, an acceleration letter is sent to the SBIC citing violations and defaults, making demand for payment of the accelerated obligations and advising the SBIC that it has been transferred to liquidation status. SBA will make a Guarantee Payment of the outstanding principal and accrued interest with respect to such SBIC Debenture to the next scheduled Payment Date on or before the next scheduled Distribution Date for such Payment Date.
The Certificates are exempt from the registration requirements of the Securities Act of 1933, so no registration statement has been filed with the Securities and Exchange Commission. Neither the Securities and Exchange Commission nor any state securities commission has approved or disapproved of the Certificates or passed upon the accuracy or adequacy of this Offering Circular. Any representation to the contrary is a criminal offense.
JPMorgan Goldman, Sachs & Co. Credit Suisse First Boston [Serco shareholders] The date of this Offering Circular is March 14, 2001.
Management of SBA. The Administrator of SBA, its Deputy Administrator, its Chief Counsel for Advocacy, and its Inspector General are appointed by the President of the United States with the advice and consent of the Senate. The major small business assistance programs of SBA and the general administration of SBA are managed by officials appointed by the Administrator

[In 2001, the Chief Operating Officer of the SBA was Field McConnell's sister Kristine Marcy]

.

The Presidential appointees together with the major program managers establish SBA policy with respect to operations under the Small Business Act and the Act and applicable regulations. Career personnel at various levels constitute the middle management of SBA and make the preponderance of program operations decisions in conformance with the applicable laws, regulations, and policies. Additionally, the Office of Management and Budget guides SBA's policies directly through the senior management officials and through circulars issued from time to time. The SBA Inspector General audits both the management of SBICs participating in the Program and administration of the Program within SBA."

Yours sincerely,

Field McConnell, United States Naval Academy, 1971; Forensic Economist; 30 year airline and 22 year military pilot; 23,000 hours of safety; Tel: 715 307 8222

David Hawkins Tel: 604 542-0891 Forensic Economist; former leader of oil-well blow-out teams; now sponsors Grand Juries in CSI Crime and Safety Investigation