United States Marine Field McConnell
Plum

City Online - (

AbelDanger.net

)
September 30, 2016
1.
Abel Danger
(
AD
) offers a qui tam remedy to 9/11 families in any class action against
Serco
the foreign-owned defense contractor whose agents appear to fit Donald Trump's belief "
they had not only a plane but bombs which exploded almost simultaneously
."
2.
AD
claims that
Serco
shareholders including
HSBC
and the British and Saudi Arabian governments mentored 8(a) hacks of the Federal Bridge Certification Authority (FBCA) and delivered "
the first live-broadcast mass snuff film in human history
" on 9/11 into the custody of Wells Fargo (Twin Towers Master Servicer) and CitiBank and other pay-to-play donors to the Clinton Foundation.
3.
AD
claims that Serco used the federal bridge to issue visas to Bin Laden agents; Crown rights in patent-pool devices (Bugs) to hijackers for remotely-droned Boeing aircraft and Zulu timing signals to Clinton death-betting donors for synchronized 9/11 bomb attacks.
4. United States Marine Field McConnell can provide original sources to help the families of the 9/11 victims bring a qui tam action against
Serco
and its shareholders –
including the Saudi Arabian government
– for their alleged use of bridge, visas, Bugs and Zulu-bomb devices in the 9/11 attacks and to expose Clinton co-conspirators whom McConnell has subsequently identified by downloading a laptop at 2311 on 14 Oct 08 at the home of the late Glenn A. and Eileen O. McConnell, 832 Coach Way Annapolis MD 21401.
Donald Trump on 9/11 "BOMBS EXPLODED SIMULTANEOUSLY"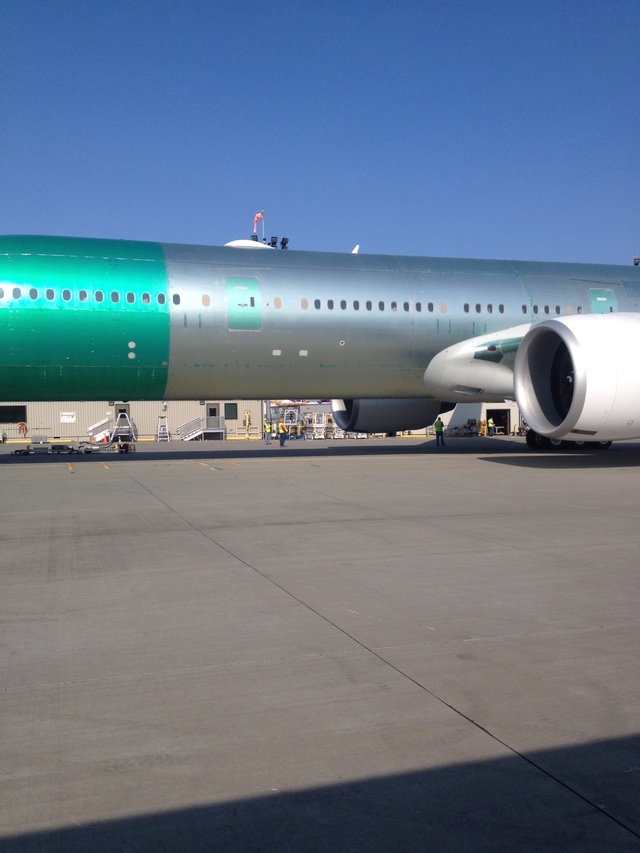 9/11 families to sue Saudi Arabia for attacks -Emile Ghessen

Hillary Clinton Was More Deceptive Than Donald Trump During Debate.
Especially About Cyber Security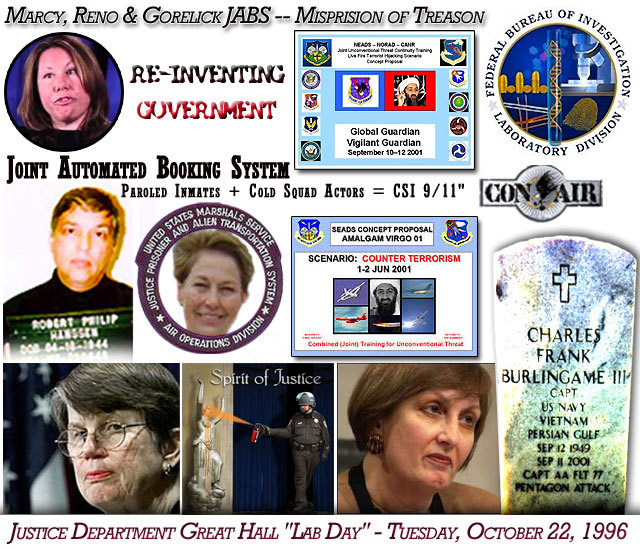 The 9/11 Hotel - Part 1 of 5

Comey: Clinton Made United States Secrets Vulnerable To Hostile Actors
Copy of

SERCO

GROUP PLC: List of Subsidiaries AND Shareholders!

[Note

HSBC

, British and Saudi Governments,

HSBC

,

Teachers' and

man

Gold

sachs]
911 Resolution Trilogy · Volume III · Pattern of the Times part 1 of 4
Defense Ammunition Center
[Outsourced to
Serco
]
Serco

... Would you like to know more?
"Digital Fires Instructor

Serco

- Camp Pendleton, CA Uses information derived from all military disciplines (e.g., aviation, ground combat, command and control, combat service support, intelligence, and opposing forces) to determine changes in enemy capabilities, vulnerabilities, and probable courses of action." "

Serco

do a bunch more that didn't even make our story: As well as thanking God for his success, CEO Chris Hyman is a Pentecostal Christian who has released a gospel album in America and fasts every Tuesday. Amazingly, he was also in the World Trade Centre on 9/11, on the 47th floor addressing shareholders [including HSBC, Goldman Sachs and the British and Saudi Arabian governments].

Serco

run navy patrol boats for the ADF, as well as search and salvage operations through their partnership with P&O which form Defence Maritime Services.

Serco

run two Australian jails already, Acacia in WA and Borallon in Queensland. They're one of the biggest companies In the UK for running electronic tagging of offenders under house arrest or parole."
"Congress overrides Obama's veto of 9/11 bill letting families sue Saudi Arabia Obama criticises decision by lawmakers to issue first veto override of presidency

Senate rejects Obama veto of Saudi Arabia 9/11 bill

David Smith

in Washington Thursday 29 September 2016 06.39 BSTLast modified on Thursday 29 September 201612.56 BST Barack Obama suffered a unique political blow on Wednesday, when the US Congress overturned

his veto of a bill

that would allow families of the victims of the September 11 terrorist attacks to

sue Saudi Arabia

.
The overwhelming bipartisan vote in both the Senate and House inflicted the first veto override of Obama's presidency, less than four months before he leaves office. The White House issued an unusually scathing response. "I would venture to say that this is the single most embarrassing thing that the United States Senate has done, possibly, since 1983," press secretary Josh Earnest told reporters. "Ultimately these senators are going to have to answer their own conscience and their constituents as they account for their actions today."
Senator Chris Murphy: US support for Saudi Arabia 'can't be unconditional' Obama expressed disappointment. "The concern that I've had has nothing to do with Saudi Arabia per se or my sympathy for 9/11 families, it has to do with me not wanting a situation in which we're suddenly exposed to liabilities for all the work that we're doing all around the world, and suddenly finding ourselves subject to the private lawsuits in courts where we don't even know exactly whether they're on the up and up, in some cases," he told CNN.
"So this is a dangerous precedent and it's an example of why sometimes you have to do what's hard. And, frankly, I wish Congress here had done what's hard. I didn't expect it, because if you're perceived as voting against 9/11 families right before an election, not surprisingly, that's a hard vote for people to take. But it would have been the right thing to do."
The legislation will permit courts to waive a claim of foreign sovereign immunity when an act of terrorism occurs inside US borders, according to the terms of the bill.

Saudi Arabia

has objected strongly to the legislation and has categorically denied any role in the 9/11 attacks. Fifteen of the 19 plane hijackers were Saudi nationals."
"Immigration Violations Committed by the Hijackers in the United States Once a non-U.S. citizen is admitted to the United States, he or she remains subject to U.S. immigration laws and may be deported if any are violated. The hijackers violated many laws while gaining entry to, or remaining in, the United States. Here are the violations pertaining to Suqami:
Every hijacker submitted a visa application falsely stating that he was not seeking to enter the United States to engage in terrorism. This was a felony, punishable under 18 U.S.C. § 1546 by 25 years in prison and under 18 U.S.C. § 1001 by 5 years in prison, and was a violation of immigration law rendering each one inadmissible under 8 U.S.C. § 1182(a)(6)(c).
The hijackers, when they presented themselves at U.S. ports of entry, were terrorists trained in Afghan camps who had prepared for and planned terrorist activity to further the aims of a terrorist organization – al Qaeda – making every hijacker inadmissible to enter the United States under 8 U.S.C.§ 1182(a)(3)(b).
At least two (Satam al Suqami and Abdul Aziz al Omari) and possibly as many as seven of the hijackers (Suqami, Omari, Mohand al Shehri, Hamza and Saeed al Ghamdi, Ahmed al Nami, and Ahmad al Haznawi) presented to State Department consular officers passports manipulated in a fraudulent manner, a felony punishable under 18 U.S.C. § 1543 by 25 years in prison and a violation of immigration law rendering them inadmissible under 8 U.S.C. § 1182(a)(6)(c).
At least two hijackers (Suqami and Omari) and as many as 11 of the hijackers (Suqami; Omari; Waleed, Wail, and Mohand al Shehri; Hani Hanjour; Majed Moqed; Nawaf al Hazmi; Haznawi; and Hamza and Ahmed al Ghamdi) presented to INS inspectors at ports of entry passports manipulated in a fraudulent manner, a felony punishable under 18 U.S.C. § 1543 by 25 years in prison and a violation of immigration law rendering them inadmissible under 8 U.S.C. § 1182(a)(6)(c).
Nawaf al Hazmi and Suqami overstayed the terms of their admission, a violation of immigration laws rendering them both deportable under 8 U.S.C. § 1227(a)(1)(B)." "Opened in 1994 as the successor to the Transitional Immigrant Visa Processing Center in Rosslyn, Va., the NVC centralizes all immigrant visa pre-processing and appointment scheduling for overseas posts. The NVC collects paperwork and fees before forwarding a case, ready for adjudication, to the responsible post.
The center also handles immigrant and fiancé visa petitions, and while it does not adjudicate visa applications, it provides technical assistance and support to visa-adjudicating consular officials overseas.
Only two Foreign Service officers, the director and deputy director, work at the center, along with just five Civil Service employees. They work with almost 500 contract employees doing preprocessing of visas, making the center one of the largest employers in the Portsmouth area.
The contractor,

Serco

, Inc., has worked with the NVC since its inception and with the Department for almost 18 years.
The NVC houses more than 2.6 million immigrant visa files, receives almost two million pieces of mail per year and received more than half a million petitions from the U.S. Citizenship and Immigration Service (USCIS) in 2011. Its file rooms' high-density shelves are stacked floor-to-ceiling with files, each a collection of someone's hopes and dreams and each requiring proper handling. ….
The NVC also preprocesses the chief of mission (COM) application required for the filing of a petition for a Special Immigrant Visa (SIV). Such visas, for foreign nationals who have performed services for the U.S. government in Iraq and Afghanistan, require COM concurrence before the applicant can file a petition with USCIS. The NVC collects the requisite documents from such applicants and, when complete, forwards the package to the U.S. embassies in Baghdad or Kabul for COM approval" "Comey said that even though investigators had found no "direct evidence" of a breach by a foreign power or other "hostile actors," the FBI "would be unlikely to see such evidence" given the "nature of the system," which he described as a "complicated" mix of servers and mobile devices

managed by different administrators

. He likened the challenge that forensic investigators faced when examining one of those servers, which was decommissioned in 2013, to "removing the frame from a huge finished jigsaw puzzle and dumping the pieces on the floor."
Comey went on to note that people in "regular contact" with Clinton via her personal email had

themselves been hacked

; that Clinton's use of a personal account was "both known by a large number of people and readily apparent;" and that she "used her personal email extensively while outside the United States, including sending and receiving work-related emails in the territory of sophisticated adversaries."
Putting all those factors together, Comey said, "we assess it is possible that hostile actors gained access to Secretary Clinton's personal email account."
"Al-Libi was believed to have been tied to

al-Qaeda

since its 1994 roots in the

Sudan

.[7] In 1995, al-Libi was granted

political asylum

in the United Kingdom, after a failed Al-Qaeda plot to assassinate

Hosni Mubarak

, then president of

Egypt

. An Egyptian request for extradition was declined on the grounds that al-Libi would not receive a fair trial. In 1996, MI6 allegedly paid a Libyan Al-Qaeda cell to kill

Colonel Gaddafi

.[8] Al-Libi would have been allowed to stay in return for aiding the alleged plot, which was unsuccessful.[8] In 1999, al-Libi was arrested by Scotland Yard and interrogated. However, he was released because he had cleared his hard drive and no evidence could be found to hold him. He evaded a team that was sent to follow him and was not seen for years. His flat in Manchester, where he was a student, was searched by police, who discovered a 180-page handwritten manual for Al-Qaeda followers[dubious – discuss], translated from Arabic to English, which became known as the

Manchester Manual

.[9]"
Al-Libi spoke Arabic and English. He had a scar on the left side of his face.[10] Because he was tall and bore a passing resemblance to Osama bin Laden, he was often used as adecoy when Bin Laden traveled.[7]
"

Serco

Receives "Supplier of the Year" from Boeing for Enterprise Architecture Expertise

Serco

Inc. has been recognized as Supplier of the Year by The Boeing Company in the Technology category for its state-of-the-practice Enterprise Architecture solutions.
Past News Releases

RSS

Serco Wins Position on Two U.S....

VETS and Serco Team Awarded $117...

Serco Awarded New Social Security...

RESTON, VA (PRWEB) MAY 19, 2011

Serco

Inc., a provider of professional, technology, and management services to the federal government, has been recognized as Supplier of the Year by The Boeing Company in the Technology category for its state-of-the-practice Enterprise Architecture solutions.
The Boeing Supplier of the Year award is the company's premier supplier honor, presented annually to its top suppliers in recognition of their commitment to excellence and customer satisfaction. This year's 16 winners represent an elite group among more than 17,525 active Boeing suppliers in nearly 52 countries around the world. This selection was based on stringent performance criteria for quality, delivery performance, cost, environmental initiatives, customer service and technical expertise. This is the second time

Serco

has been recognized as Supplier of the Year by Boeing. In January 2011,

Serco

also received the Boeing Performance Excellence Gold Award in recognition of the Company's performance excellence.
"We are extremely honored to receive this recognition for our work in support of Boeing. This prestigious award demonstrates our passion for excellence and ability to apply

Serco

's Enterprise Architecture expertise across a broad range of applications," said Ed Casey, Chairman and CEO of

Serco

. "We continue to grow our EA practice, and over the past 15 years we have deployed solutions to support enterprises and systems across federal and commercial environments."


Serco

's Enterprise Architecture Center of Excellence is based in Colorado Springs, CO. The team provides a variety of services in support of Boeing's business units as well as research and development efforts.

Serco

's architecture employs object-oriented (OO)/Unified Modeling Language (UML) to define, design and satisfy defense agencies' mission-critical requirements, including Command, Control, Communications, Computers and Intelligence (C4I). This approach improves system developer's understanding of operational requirements and how best to integrate enterprise operations and systems for the optimal fulfillment of C4I and other operational needs.
About

Serco

Inc.:

Serco

Inc. is a leading provider of professional, technology, and management services focused on the federal government. We advise, design, integrate, and deliver solutions that transform how clients achieve their missions. Our customer-first approach, robust portfolio of services, and global experience enable us to respond with solutions that achieve outcomes with value. Headquartered in Reston, Virginia,

Serco

Inc. has approximately 11,000 employees, annual revenue of $1.5 billion, and is ranked in the Top 30 of the largest Federal Prime Contractors by Washington Technology.

Serco

Inc. is a wholly-owned subsidiary of

Serco

Group plc, a $6.6 billion international business that helps transform government and public services around the world. More information about

Serco

Inc. can be found at

http://www.serco-na.com

."
"All Under Control" is the third episode of season one of the

BBC

technological thriller,

Bugs

. The original airdate was 15 April 1995. Synopsis: The team is called in when a passenger jet is temporarily hijacked by remote control, and a ransom demand is sent to an airport by someone calling themselves 'Icarus'. Whilst Beckett clashes with the airport's head of security, Ros investigates the state-of-the-art navigation system (which is capable of fitting on a 1.44MB floppy disk) on board the empty jet. But then the doors lock, and the jet takes off with Ros still trapped aboard. Ed and Beckett must race against the clock to discover the identity of 'Icarus' before the jet runs out of fuel." "[

Serco

develops remote-control decoy and drone maneuvers for DOJ Pride in alleged Conair qui tam procurement fraud]

http://www.ufomind.com/area51/list/1997/jan/a07-008.shtml

"Con-Air" in 1/6 San Diego Union Tribune Nichols and McVeigh were transported in the dead of night in an operation much akin to a clandestine military operation, Little said. He did not want to go into details but mentioned that a decoy plane was among the ploys used to guard against possible attempts by supporters to free the suspects. Federal officials have always been circumspect about the fine points of prisoner movement. But ConAir soon could gain a higher public profile with the planned release in June of a movie by the same name. In the Disney film, Nicolas Cage plays a hapless prisoner who wanders into a hijack plot aboard a Marshals Service plane carrying a group of high-security inmates. The Hollywood marshals rough up some of the prisoners, and the plane crashes, leaving the real Marshals Service frowning on the silver screen's invention, said Kristine Marcy, a top official in charge of detentions

[and decoy contract hits]

.

"We don't beat up our prisoners, and our planes certainly don't crash," Marcy said on a recent trip to San Diego, where she was trying to find more jail space for federal prisoners."" "Theresa Mary May (née Brasier; born 1 October 1956) is the

Prime Minister of the United Kingdom

and the Leader of the

Conservative Party

. … Between 1977 and 1983 May worked at the

Bank of England

, and from 1985 to 1997 as a financial consultant and senior advisor in International Affairs at the Association for Payment Clearing Services.[18] Both May's parents died during this period, her father in a car accident in 1981 and her mother of multiple sclerosis the year after.[

19

][

20

]"
"The FPKISC was established in 1996 to centralize coordination and oversight of federal PKI activities. The committee is overseen by the CIO Council, which is the principal interagency forum for improving practices in the design, modernization, use, sharing, and performance of federal government agency information resources. The CIO Council's mission is to promote change through consensus building and recommendations; it does not control agency decision-making processes or funding. Similarly, the FPKISC does not have the authority to compel agencies to adopt a particular PKI strategy but instead works to gain broad consensus on issues regarding the potential development of a federal PKI. As of December 2000, FPKISC membership consisted of 113 individuals from 27 agencies, two states, two government-chartered corporations, and one university.
Originally the FPKISC was under the Government Information Technology Services (GITS) Board, which was established and co-chaired by OMB and the National Partnership for Reinventing Government. Because of the need to consolidate information technology improvement initiatives, the GITS Board, in February 2000, proposed to the CIO Council that its initiatives be incorporated into the council's activities, which the council endorsed. As a result, the board was dissolved in April 2000 and its initiatives, including those of the FPKISC, were folded into the federal CIO Council…..
A prototype FBCA was tested in April 2000 at the annual conference of the Electronic Messaging Association. The prototype demonstrated digital signature certificate interoperability on several levels—between five different certification authority products, five different directories, and two different e-mail applications. (See figure 8.) The organizations that participated were the National Institute of Standards and Technology, NASA, the National Security Agency, the Georgia Tech Research Institute (GTRI), and the Government of Canada." "March 30, 2016 The UK's Ministry of Defence has updated a contract that will see US defence contractor Lockheed Martin and

Serco

, the UK outsourcing company, continue to play a role in managing the country's nuclear deterrent.

Serco

, which is in the midst of a turnaround strategy led by Rupert Soames, a grandson of Winston Churchill, said an updated contract to manage the operations of the Atomic Weapons Establishment has been agreed between the MoD and AWE Management Limited, a joint venture company involving Serco, Lockheed Martin and New York-listed Jacobs Engineering." "Understanding Unabom provides in depth insight into the coordinated activities of elements of the FBI, NSA, and CIA before September 11th 2001. Activities that included the manufacture and management of a series of high profile, random terrorist events and selective assassinations. The case explodes the fiction that the FBI and the CIA did not Communicate in high profile cases. Ultimately, it exposes the deep common roots, and the common personnel of many different dirty cases tracing all the way back to Rumsfeld and Cheney's coverup of the Olsen murder during the Ford Administration. The facts of Unabom have been covered up in a blizzard of ridicule akin to Kennedy's grassy knoll. … Patents were used for years for a paper trail cover for "black" operations payments by the CIA to avoid complications with IRS etc. For example...when the IRS asked "Where'd ya get the million bucks?".... "For Murder" was not an acceptable paper trail for a CIA operative. Over the years they used Patents instead...until recently, the most confusing and intractable paper source in existence. Dettling's residence was a palatial multi-million dollar mountaintop complex with 12-foot window panels overlooking Silicon Valley. Dettling drove a rare and expensive car. His closet had over a dozen high quality fur coats as gifts. [Photo] He spent money freely. [

Phone Call

] But Dettling had no substantial job for many years, and no identifiable source of income other than five US Patents. The Patents trace (via Assignee) to companies involved in supplying the Military, CIA and Intelligence agencies (United Technologies, MB Associates etc. [

Mitchel Page Resume

] and to NASA (See also: [

Plain Dealer

]). It is my opinion that Dettling did not have adequate scientific knowledge or abilities to create the concepts described by the Patents. (Patents [

3,771,152

], see also [

3,873,892

],

3,979,052

, [

3,979,052-2

], [

4,021,267

], and NASA Patent [

4,146,180

])."
"

Serco

farewell to NPL after 19 years of innovation 8 January 2015

Serco

said goodbye to the National Physical Laboratory (NPL) at the end of December 2014 after 19 years of extraordinary innovation and science that has seen the establishment build a world-leading reputation and deliver billions of pounds of benefit for the UK economy. During that period under

Serco

's management and leadership, NPL has delivered an extraordinary variety and breadth of accomplishments for the UK's economy and industry. Some of the key achievements during that time have been:… It has been estimated that work carried out by the Centre of Carbon Measurement at NPL will save eight million tonnes of carbon emissions reductions (2% of UK footprint) and over half a billion pounds in economic benefit over the next decade…. NPL's caesium fountain atomic clock is accurate to 1 second in 158 million years and NPL is playing a key role in introducing rigour to high frequency trading [for Serco's front running banks] in the City through NPL [Zulu] Time." "Support Services for Starwood Hotels Group Starwood Hotels Group, owner of some of the [Innholders] world's most prestigious hotels, has appointed

Serco

as preferred bidder for a £7m contract to provide a range of support services to the Sheraton Grand in Edinburgh, the Westin in Dublin and the 5 star Turnberry resort on Scotland's west coast. The contract, which has a 5 year term, is an extension to services already provided to other

[Innholders]

hotels in the Starwood Group and includes buildings maintenance and security, engineering support and

[WiFi]

help desk services."
"UK Cabinet Office – Emergency Planning College –

Serco

…..Types of Exercise Workshop Exercises These are structured discussion events where participants can explore issues in a less pressurised environment. They are an ideal way of developing solutions, procedures and plans rather than the focus being on decision making. Table Top Exercises These involve a realistic scenario and will follow a time line, either in real-time or with time jumps to concentrate on the more important areas. The participants would be expected to be familiar with the plans and procedures that are being used although the exercise tempo and complexity can be adjusted to suit the current state of training and readiness. Simulation and media play can be used to support the exercise. Table-top exercises help develop teamwork and allow participants to gain a better understanding of their roles and that of other agencies and organisations. Command/Control Post Exercises These are designed primarily to exercise the senior leadership and support staff in collective planning and decision making within a strategic grouping. Ideally such exercises would be run from the real command and control locations and using their communications and information systems [Feeling lucky, Punk?]. This could include a mix of locations and varying levels of technical simulation support. The Gold Standard system is flexible to allow the tempo and intensity to be adjusted to ensure maximum training benefit, or to fully test and evaluate the most important aspects of a plan. Such exercises also test information flow, communications, equipment, procedures, decision making and coordination. Live Exercises These can range from testing individual components of a system or organisation through to a full-scale rehearsal. They are particularly useful where there are regulatory requirements or with high-risk situations. They are more complex and costly to organise and deliver but can be integrated with Command Post Exercises as part of a wider exercising package."
"Base One Technologies, Ltd. is a DOMESTIC BUSINESS CORPORATION, located in New York, NY and was formed on Feb 15, 1994. This file was obtained from the Secretary of State and has a file number of 1795583." "

Serco

's Office of Partner Relations (OPR) helps facilitate our aggressive small business utilization and growth strategies. Through the OPR,

Serco

mentors four local small businesses under formal Mentor Protégé Agreements: Three sponsored by DHS (Base One Technologies, TSymmetry, Inc., and HeiTech Services, Inc.,) and the fourth sponsored by GSA (DKW Communications, Inc.). Serco and HeiTech Services were awarded the 2007 DHS Mentor Protégé Team Award for exceeding our mentoring goals."

http://www.dtic.mil/whs/directives/corres/pdf/100515p.pdf

Yours sincerely,

Field McConnell, United States Naval Academy, 1971; Forensic Economist; 30 year airline and 22 year military pilot; 23,000 hours of safety; Tel: 715 307 8222

David Hawkins Tel: 604 542-0891 Forensic Economist; former leader of oil-well blow-out teams; now sponsors Grand Juries in CSI Crime and Safety Investigation