by
United States Marine Field McConnell
Plum

City Online - (

AbelDanger.net

)
April 6, 2016
1.
Abel Danger
(
AD
) claims that former Chairman of White's Club, the late Ian Cameron, and his son David, a former Director at Carlton Communications, ran a White's Club death-pool bookmaker service for clients in Panama and other tax havens between 1994 and 2001.
2.
AD
alleges that one of the Camerons ordered
Serco
's National Visa Center operatives to provide a resident visa for an alien to "image" the hard drives held by former CIA director John Deutch at his Maryland residence and to set up various CIA cut outs for White's Club death-pool events.
3.
AD
claims that Cameron ordered Nicholas Soames, White's Club member and former UK Minister of Defense to provide Clinton aides with
Serco
8(a) death-pool teams to spot fix the Murrah OKC bombing on April 19, 1995 and use the CIA's Timothy McVeigh as a cut out.
4. United States Marine Field McConnell
http://www.abeldanger.net/2010/01/field-mcconnell-bio.html
invites FBI Director James Comey, ex-director of
Serco
banker
HSBC
, to investigate David Cameron's former colleagues at White's Club for the apparent ongoing use of CIA cut outs to conceal White's death-pool bookmaking services to clients in Panama and other tax havens.
Oklahoma bombing was an inside job, Timothy McVeigh was a CIA patsy
Carlton Screen Advertising (1999 Star Style) MOCK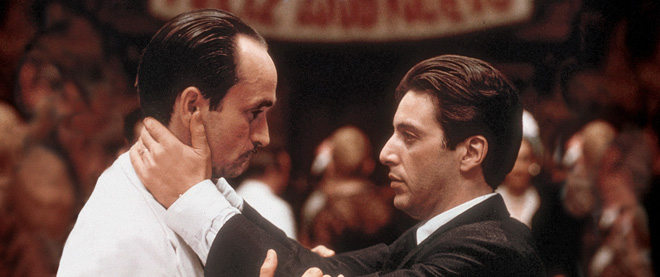 Anonymous Links ISIS Twitter Accounts Back to British Government
Copy of

SERCO

GROUP PLC: List of Subsidiaries AND

[Loan Shark]

Shareholders! (Mobile Playback Version)
[

Serco

's] Defense Ammunition Center
Serco

... Would you like to know more?
"The Oklahoma City bombing was a domestic

terrorist bomb attack

on the Alfred P. Murrah Federal Building in downtown Oklahoma City on April 19, 1995. Carried out by

Timothy McVeigh

and

Terry Nichols

, the bombing killed 168 people[1] and injured more than 680 others.[2] The blast destroyed or damaged 324 buildings within a 16-block radius, destroyed or burned 86 cars, and shattered glass in 258 nearby buildings,[3][4] causing an estimated $652 million worth of damage.[5] Extensive rescue efforts were undertaken by local, state, federal, and worldwide agencies in the wake of the bombing, and substantial donations were received from across the country. The Federal Emergency Management Agency (FEMA) activated eleven of its Urban Search and Rescue Task Forces, consisting of 665 rescue workers who assisted in rescue and recovery operations.[6][7]
Within 90 minutes of the explosion, McVeigh was stopped by Oklahoma State Trooper Charlie Hanger for driving without a license plate and arrested for illegal weapons possession.[8][9] Forensic evidence quickly linked McVeigh and Nichols to the attack; Nichols was arrested,[10] and within days both were charged. Michael and Lori Fortier were later identified as accomplices. McVeigh, a U.S. militia movement sympathizer who was a Gulf War veteran, had detonated a Ryder rental truck full of explosives parked in front of the building. McVeigh's co-conspirator, Nichols, had assisted in the bomb preparation. Motivated by his hatred of the federal government and angered by its handling of the 1993 Waco siege and the Ruby Ridge incident in 1992, McVeigh timed his attack to coincide with the second anniversary of the deadly fire that ended the siege at the Branch Davidian compound in Waco, Texas.[11][12]"
"Central Intelligence Agency Inspector General REPORT OF INVESTIGATION IMPROPER HANDLING OF CLASSIFIED INFORMATION BY JOHN M. DEUTCH (1998-0028-IG) February 18, 2000 ….. 77. (U/ /FOUO) Deutch's government-issued computer at his primary residence in Maryland contained an internal hard drive and was lacking password protection. The drive was not configured for removal and secure storage when unattended even though classified information resided on the drive. Additionally, at the time of the December 17, 1996 security inspection, three of the four unsecured PCMCIA cards yielded classified information: two in PCMCIA readers and one on the desk in Deutch's study. An empty safe was also found with its drawer open.
78. (U/ /FOUO) Unlike his predecessors, Deutch declined a 24-hour security presence in his residence, citing concerns for personal privacy. Past practice for security staff, if present in a DCI's residence, was to assume responsibility for securing classified information and magnetic media. To compensate for the lack of an in-house presence, CIA security personnel and local police drove by Deutch's residence on a periodic basis. The two security chiefs responsible for Deutch's protective detail stated that Deutch was responsible for securing classified information in his residence. Deutch said that he thought his residence was secure. In hindsight, he said that belief was not well founded. He said he relied, perhaps excessively, on the CIA staff and security officials to help him avoid mistakes that could result in the unauthorized disclosure of classified information. 79. (U/ /FOUO) On May 16,1995, Deutch approved the installation of a residential alarm system to include an alarm on the study closet. A one-drawer safe was placed in the alarmed closet. These upgrades were completed by early June 1995.
80. (U/ /FOUO) According to the first Security Chief assigned to Deutch, the alarm deactivation [was provided] code to a resident alien who performed domestic work at the Maryland residence. The alien [was permitted] independent access to the residence while the Deutch's were away. CIA security database records do not reflect any security clearances being issued to the alien. The resident alien obtained U.S. citizenship during 1998. COULD IT BE DETERMINED IF CLASSIFIED INFORMATION ON DEUTCH'S UNCLASSIFIED COMPUTER WAS COMPROMISED?
81. (U/ /FOUO) According to the Senior Scientist who led the technical exploitation team, there was "no clear evidence" that a compromise had occurred to information residing on storage devices used by Deutch. In a February 14, 1997 MFR, the Senior Scientist concluded:
A complete, definitive analysis, should one be warranted, would likely take many months or longer and still not surface evidence of a data compromise. 82. (U/ /FOUO) On May 2,1997, the Chief, SIB wrote in a memorandum to the Director of OPS:
In consultation with technical experts, OPS investigators determined the likelihood of compromise was actually greater via a hostile entry operation into one of Mr. Deutch's two homes (Bethesda, Maryland and Boston, Massachusetts) to "image" the contents of the affected hard drives .... Due to the paucity of physical security, it is stipulated that such an entry operation would not have posed a particularly difficult challenge had a sophisticated operation been launched by opposition forces .... The Agency computer experts advised that, given physical access to the computers, a complete "image" of the hard drives could be made in [a short amount of time]."
"Cut-out (espionage) From Wikipedia, the free encyclopedia
In

espionage

parlance, a cut-out is a mutually trusted intermediary, method or channel of communication, facilitating the exchange of information between agents. Cutouts usually only know the source and destination of the information to be transmitted, but are unaware of the identities of any other persons involved in the espionage process (need to know basis). Thus, a captured cutout cannot be used to identify members of an espionage cell.
Outside espionage[edit]
Some computer protocols, like Tor, use the equivalent of cutout nodes in their communications networks. Due to the use of multiple layers of encryption, nodes on networks like this do not usually know the ultimate sender or receiver of the data.
In computer networking darknets can and do have some cut out functionality. Darknets are distinct from other distributed peer-to-peer (P2P) networks as sharing is anonymous (that is, IP addresses are not publicly shared and nodes often forward traffic to other nodes). Thus, with a darknet, users can communicate with little fear of governmental or corporate interference.[1] For this reason, darknets are often associated with dissident political communications, as well as various illegal activities."
"1967 Manuel Antonio Noriega goes on the CIA payroll. First recruited by the U.S. Defense Intelligence Agency in 1959, Noriega becomes an invaluable asset for the CIA when he takes charge of Panama's intelligence service after the 1968 military coup, providing services for U.S. covert operations and facilitating the use of Panama as the center of U.S. intelligence gathering in Latin America. In 1976, CIA Director George Bush pays Noriega $110,000 for his services, even though as early as 1971 U.S. officials agents had evidence that he was deeply involved in drug trafficking. Although the Carter administration suspends payments to Noriega, he returns to the U.S. payroll when President Reagan takes office in 1981. The general is rewarded handsomely for his services in support of Contras forces in Nicaragua during the 1980s, collecting $200,000 from the CIA in 1986 alone. …JANUARY 1988 Deciding that he has outlived his usefulness to the Contra cause, the Reagan Administration approves an indictment of Noriega on drug charges. By this time, U.S. Senate investigators had found that `the United States had received substantial information about criminal involvement of top Panamanian officials for nearly twenty years and done little to respond.'"
Carlton, 1994–2001 "In July 1994, Cameron left his role as Special Adviser to work as the Director of Corporate Affairs at

Carlton Communications

.[62] Carlton, which had won the ITV franchise for London weekdays in 1991, was a growing media company which also had film-distribution and video-producing arms. Cameron was suggested for the role to Carlton executive chairman Michael Greenby his later mother-in-law Lady Astor.[63] Cameron left Carlton to run for Parliament in 1997, returning to his job after his defeat.
In 1997, Cameron played up the Company's prospects for digital terrestrial television, for which it joined with ITV Granada and Sky to form British Digital Broadcasting. In a roundtable discussion on the future of broadcasting in 1998 he criticised the effect of overlapping different regulators on the industry.[64] Carlton's consortium did win the digital terrestrial franchise but the resulting company suffered difficulties in attracting subscribers. Cameron resigned as Director of Corporate Affairs in February 2001 in order to run for Parliament for a second time, although he remained on the payroll as a consultant." "King of Saudi Arabia, Salman bin Abdulaziz bin Abdulrahman Al Saud Became king in January 2015 after the death of his brother Abdullah bin Abdulaziz. Britain marked the death by flying flags at half-mast over the Houses of Parliament, Buckingham Palace and Downing Street.
The Panama Papers say: "King Salman held an unspecific role in Luxembourg company Safason Corporation SPF S.A., which was the shareholder of Verse Development Corporation, incorporated in the British Virgin Islands in 1999, and Inrow Corporation, incorporated in 2002. Inrow took out a mortgage in 2009 worth up to $26 million and Verse took out a second mortgage worth more than $8 million both of which were for luxury homes in central London. While King Salman's precise role is not specified, both mortgages are mentioned "in relation to" him and his assets. King Salman was also described as "the principal user" of a motor yacht, Erga, named after the King's palace in Riyadh, Saudi Arabia, and registered in London by the BVI company Crassus Limited, incorporated in 2004." "Disowned by Cameron, the raffish men-only club that his father once ran By

HARRY MOUNT FOR THE DAILY MAIL

PUBLISHED: 22:15 GMT, 18 July 2013 | UPDATED: 16:22 GMT, 19 July 2013 As the BBC is embroiled in yet another row over sexism after presenter John Inverdale's poorly judged on air-comments, and MPs scramble in Westminster to condemn male-only establishments - just down the road, at White's in St James's, it is very much business as usual. The exclusive membership only establishment - the 'original 'old boy's club' - is the grandest, oldest and most notoriously difficult to gain entrance to. Once, every Prime Minister from Robert Walpole in the early 18th century to Robert Peel in the mid-19th was a member, and the club boasts a bar which 'has not shut for 200 years'. But White's - to which only one woman, the Queen, has ever been allowed entrance - was quietly disowned by

David Cameron

in 2008, despite his father Ian once being chairman. The Prime Minister is said to be the only member to have left of his own free will.
Here, HARRY MOUNT takes a look at the history of Britain's most notorious male only club - where rakes, rogues and royals have drunk side by side.
The Culture Secretary Maria Miller would, it's safe to say, disapprove of White's, the grandest, oldest, raciest gentlemen's club in London.
But, then again, she's unlikely to be invited to visit. The only woman who's ever been entertained there is Her Majesty the Queen.
All-male clubs have been the subject of Mrs Miller's ire this week as she attacked the men-only policy of Muirfield, which is hosting golf's Open Championship.
Yesterday, the Prime Minister gave her his full support. A spokesman for

David Cameron

condemned such all-male clubs as looking 'more to the past than they do to the future'.
But Mr Cameron was not always so high-minded.
Until fairly recently he was a member of the notorious White's club, just up the road from St James's Palace. Indeed his late father, Ian, was its chairman. But the future Prime Minister tactically resigned when Leader of the Opposition because the all-male club didn't fit with his vision of modern Conservatism. It is said that he is the only member to have left of his own free will – and not by death or shameful forced resignation.
The club was founded in 1693 as a hot-chocolate house by an Italian, Francesco Bianco, whose name translated into Francis White – and thus White's. It soon graduated to more intoxicating practices, notably heavy drinking and gambling.
For centuries, it has taken pride in its reputation as the hardest of the London gentleman's clubs to get into.
The Victorian Prime Minister,

Benjamin Disraeli

, said there were only two things that an Englishman cannot command – being made a Knight of the Garter or a member of White's.
There is a long waiting list to join and many applicants are still blackballed – rejected – by existing members. New members must be vouched for by 35 signatories and membership is more than £850 a year.
The late journalist Auberon Waugh – whose father Evelyn was a devoted White's member – was blackballed in 1995 by anonymous enemies at the club. In the Spectator, Waugh retaliated, writing of the 'insecure, big-bottomed men who think that membership of White's gives them some sort of social cachet ... White's has always had its fair share of s***s and twerps and pompous bores'.
Since then, the 'White's Club S**t' has entered club slang to mean the worst sort of nasty, selfish, pompous show-off.
Still, in its 300-year history, the club has played host to some illustrious members and a glittering array of politicians.
Among its old members are the Duke of Wellington, the Regency dandy Beau Brummell, George IV, William IV, Edward VII and

Winston Churchill

's son, Randolph. Prince Charles is a member and held his Bollinger champagne-fuelled stag night at the club before his wedding to Lady Diana Spencer.
Prince William is said to be a member.
The club has also attracted its fair share of rogues.
White's was implicated in the great 'Cambridge Spies' scandal. Some have claimed that the recruitment and subsequent movements of Guy Burgess, Donald Duart Maclean,

Kim Philby

and Anthony Blunt were orchestrated from the club's bar.
Meanwhile, in his novels Evelyn Waugh used the club as the model for 'Bellamy's', the home of 'grandee and card sharper, duellist and statesman'.
Certainly, gambling has always been part of the fabric of White's. In William Hogarth's 1733 series of cautionary paintings – The Rake's Progress – the rake is driven mad by losing his fortune at the gaming tables of White's." "To avoid being mistaken for a sellout, I chose my friends carefully. The more politically active black students. The foreign students. The Chicanos. The Marxist professors and structural feminists and punk-rock performance poets." Obama "

Serco

awarded new European External Action Service IT contract

Serco

has secured a new service contract to deliver a central management service for IT classified systems. The services will be delivered in Brussels with all staff executing the service holding security clearance up to 'Secret UE' level to access the classified zones. The duration of the contract is 4 years and it is valued at 9,000,000 EUR.
The European External Action Service is the European Union's diplomatic corps. It supports the EU foreign affairs chief (High Representative for Foreign Affairs and Security Policy, Catherine Ashton) in conducting the common foreign and security policy. It has Delegations around the world working on behalf of the people of Europe and representing the EU as a whole. The EEAS manages the EU's response to crises, has intelligence capabilities and cooperates with the European Commission in areas which it shares competence with.
"Preparing the 8(a) application package You do not need to pay anyone to prepare your 8(a) application. SBA designed the application forms so the applicant can complete the application. However, a consultant can assist in completing the application. Please be advised that no one can guarantee that an application for 8(a) program participation will be approved. The application process is intended to assure that each applicant receives a fair, unbiased review, free from favoritism and influence. Any irregularities in the application review process should be immediately referred to the SBA Inspector General.
Definition of Socially and Economically Disadvantaged Individuals Socially disadvantaged individuals are those who have been subjected to racial or ethnic prejudice or cultural bias because of their identities as members of groups without regard to their individual qualities. The social disadvantage must stem from circumstances beyond their control.
In the absence of evidence to the contrary, the following individuals are presumed to be socially disadvantaged: Black Americans; Hispanic Americans (persons with origins from Latin America, South America, Portugal and Spain);
Native Americans (American Indians, Eskimos, Aleuts, and Native Hawaiians);
Asian Pacific Americans (persons with origins from Japan, China, the Philippines, Vietnam, Korea, Samoa, Guam, U.S. Trust Territory of the Pacific Islands [Republic of Palau], Commonwealth of the Northern Mariana Islands, Laos, Cambodia [Kampuchea], Taiwan, Burma, Thailand, Malaysia, Indonesia, Singapore, Brunei, Republic of the Marshall Islands, Federated States of Micronesia, Macao, Hong Kong, Fiji, Tonga, Kiribati, Tuvalu, or Nauru);
Subcontinent Asian Americans (persons with origins from India, Pakistan, Bangladesh, Sri Lanka, Bhutan, the Maldives Islands or Nepal);
And members of other groups designated from time to time by the SBA.
In addition, an individual who is not a member of one of the above-named groups may apply for 8(a) certification. However, the applicant must establish social disadvantage on the basis of clear and convincing evidence.
Economically disadvantaged individuals are socially disadvantaged individuals whose ability to compete in the free enterprise system has been impaired due to diminished capital and credit opportunities, as compared to others in the same or similar line of business and competitive market area who are not socially disadvantaged. For purposes of program entry, an individual whose personal net worth (excluding the equity in their personal residence and business) exceeds $250,000 will not be considered economically disadvantaged.
Woman-Owned Businesses
A woman-owned business may be recognized as a "socially disadvantaged firm" if the owner is a member of one of the groups for which social disadvantage is presumed. If the woman is not a member of one of the groups for which social disadvantage is presumed, she must establish her individual disadvantage on the basis of clear and convincing evidence that she has suffered discriminatory treatment because of her gender and that this treatment has impeded her entry into or advancement in the business world. SBA will consider any pertinent evidence but will give particular attention to evidence of discriminatory practices suffered in the areas of education, employment and the business world." "

Serco

do a bunch more that didn't even make our story: As well as thanking God for his success, CEO Chris Hyman is a Pentecostal Christian who has released a gospel album in America and fasts every Tuesday. Amazingly, he was also in the World Trade Centre on 9/11, on the 47th floor addressing shareholders

[such as Wells Fargo with an insured interest in the leveraged lease on the WTC Twin Towers]

.

Serco

run navy patrol boats for the ADF, as well as search and salvage operations through their partnership with P&O which form Defence Maritime Services.

Serco

run two Australian jails already, Acacia in WA and Borallon in Queensland. They're one of the biggest companies In the UK for running electronic tagging of offenders under house arrest or parole."

Yours sincerely,

Field McConnell, United States Naval Academy, 1971; Forensic Economist; 30 year airline and 22 year military pilot; 23,000 hours of safety; Tel: 715 307 8222

David Hawkins Tel: 604 542-0891 Forensic Economist; former leader of oil-well blow-out teams; now sponsors Grand Juries in CSI Crime and Safety Investigation