United States Marine Field McConnell
Plum

City Online - (

AbelDanger.net

)
February 1, 2017
Abel Danger
(
AD
) has shown how ICE (formerly INS) agents can track pedophile
'angels'
– people who finance the production of child pornography – through
Serco
's elite-hotel 8(a) visa systems allegedly used to book actors and victims onto Con Air Boeing planes for missions mentored by the Federal Bridge Certification Authority.
AD
claims that
Serco
has been training ICE and preceding organisation such as the U.S. Customs Service, the criminal investigative, detention and deportation resources of the INS and the Federal Protective Service, at simulated crime scenes since 1986 through a mix of on-site and remote support staff and a combination of creative animation techniques, sound effects and crisis actors playing multiple characters.
AD
claims that in 1994,
Serco
shareholders positioned the current ICE Foundation Board Director Kristine Marcy as director of the US Justice Prisoner and Alien Transportation System (JPATS = Con Air) so she could transport blackmailers, victims and actors to join 8(a) snuff film crews in elite hotels.
AD
claims that in 1998,
Serco
shareholders positioned Ms. Marcy as Chief Operating Officer of the Small Business Administration to set up the Office of SBIC Liquidation and finance the 8(a) attacks with BNY Mellon as trustee and
Gold
man Sachs, Credit Suisse and JPMorgan as underwriters for Snuff Film 9/11.
AD
claims that in 1999,
Serco
shareholders directed Marcy's US Customs Service to raid the Starnet facility in Vancouver BC and transfer the system developed for hotel-based online gaming, blackmail, extortion and trafficking in child pornography to the federal bridge for use in angel tracking on 9/11.
AD
claims that
Serco
shareholders used 8(a) companies to link the World Trade Marriott Hotel in New York and Pentagon City Sheraton hotel in Washington with Boeing's Chicago headquarters so donor / mentors in the Clinton Foundation could impute Angel-is-next waypoints into Air Force One on 9/11.
AD
has prioritized possible qui tam suits against
Serco
and its shareholders for procurement frauds on government programs especially crisis-actor, visa and air traffic control services overseen by Kristine Marcy at the ICE Foundation and the alleged racketeering associates of the Clinton Foundation.
After private conversation with his sister Kristine Marcy and research into her role with the US Senior Executive Service, United States Marine Field McConnell – Global Operations Director of Abel Danger – has become an original source relator for any Qui tam lawsuit in respect of
Serco
procurement frauds.
McConnell is now asking to meet with President Trump to explain how he can avoid an "Angel is next" event on Air Force One and help America can escape from the hotel-based pedophile blackmail traps apparently set by ICE under cover of '
protecting infrastructure from sabotage, guarding our intellectual property and identifying and removing national security threats
.'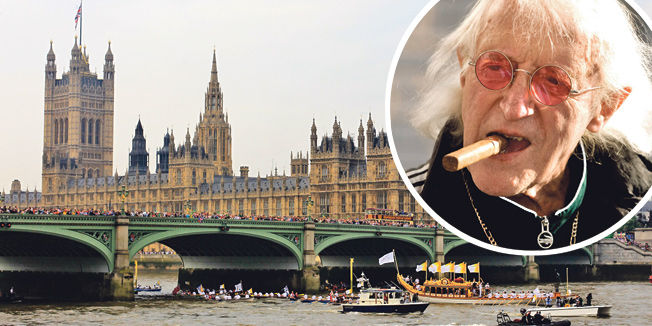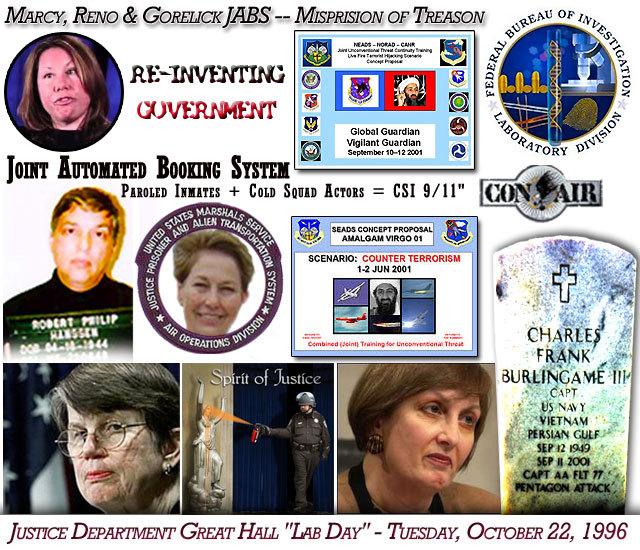 The Coup D'état The CLINTON Legacy SEPT 11 2001 Bush
"Angel is Next" AIR FORCE ONE's Call Sign
Trailer - Con Air (1997)

Meet Field's Sister, Kristine Marcy (Sister Abel, Brother Cain)
Boeing Honeywell Uninterruptible Autopilot
Trump saw on 9/11/2001: bombs were used in WTC
SERCO

Owns the World, | Big Brother Watch




Copy of

SERCO

GROUP PLC: List of Subsidiaries AND Shareholders!

(Mobile Playback Version)


"Digital Fires Instructor

Serco

– Camp Pendleton, CA Uses information derived from all military disciplines (e.g., aviation, ground combat, command and control, combat service support, intelligence, and opposing forces) to determine changes in enemy capabilities, vulnerabilities, and probable courses of action. "The application of the term "angel" to a kind of investor originally comes from

Broadway theater,

where it was used to describe wealthy individuals who provided money for theatrical productions that would otherwise have had to shut down. In 1978, William Wetzel, then a professor at the

University of New Hampshire

and founder of its Center for Venture Research, completed a pioneering study on how entrepreneurs raised seed capital in the USA, and he began using the term "angel" to describe the investors that supported them. A similar term is

patron

, commonly used in arts."
"NVC Contract Award. On January 31, 2006, in a recompetition for our expiring National Visa Center, or NVC, contract, we

[

Serco

]

were awarded the successor contract for the NVC contract by the Department of State. Under the contract, we anticipate performing over 20 million immigrant visa transactions each year at the NVC in Portsmouth, New Hampshire and at the Kentucky Consular Center in Williamsburg, Kentucky. The prime contract has a one-year base period and four one-year options with a potential value of approximately $84 million, inclusive of the options. The prior NVC contract generated 9.1% of our total revenues in fiscal 2005 and 9.2% of our total revenues in fiscal 2004."
"'Angel is next': The terrifying message pilot of Air Force One got as he flew President Bush on 9/11 Air traffic controllers warned another jet was approaching and not responding to calls Pilot flew the Boeing 747 out into the Gulf of Mexico but the other plane did not follow By Paul Thompson for MailOnline UPDATED: 12:43 GMT, 7 September 2011 The pilot of Air Force One has revealed for the first time how they feared the presidential jet would be rammed by hijacked jet in the hours after the 9/11 terror attack.
Colonel Mark Tillman said he and his crew received a radio message saying 'Angel is next' as America reeled from the attack on the twin towers. Angel was the secret call sign for Air Force One as it left Sarasota, Florida, where President Bush had been told about the attacks on the Twin Towers. Tillman revealed air traffic controllers also gave them an ominous warning that another passenger jet was close to them that was not responding to calls.
'As we got over Gainesville, Fla., we got the word from Jacksonville Center. They said, "Air Force One you have traffic behind you and basically above you that is descending into you, we are not in contact with them - they have shut their responder off".
'And at that time it kind of led us to believe maybe someone was coming into us in Sarasota, they saw us take off, they just stayed high and are following us at this point.
'We had no idea what the capabilities of the terrorist were at that point.'
Tillman said he flew the specially adapted Boeing 747 out into the Gulf of Mexico to see if the other plane would follow.
When the other jet continued on its route he was later told it was an airliner that had lost its transponder -which sends out an electronic identification signal - and the pilots had failed to switch to a new radio frequency.
Tillman said the threat remained and he received the message: 'We got word from the vice president and the staff that 'Angel was next,' Angel being the classified call sign of Air Force One.'
'Once we got into the Gulf and they passed to us that 'Angel was next,' at that point I asked for fighter support. If an airliner was part of the attack, it would be good to have fighters on the wing to go ahead and take care of us.'
The senior pilot said President Bush's plans to fly to Washington DC were scrapped and he landed at air force bases in Louisiana and Nebraska from where the president addressed the nation.
Tillman said he was fearful Air Force One would be attacked when he brought the plane back to Andrews Air Force base in Washington DC.
Read more:

http://www.dailymail.co.uk/news/article-2034423/9-11-message-Air-Force-One-pilot-Mark-Tillman-got-flew-President-Bush.html#ixzz4XNMkArLk

Follow us:

@MailOnline on Twitter

| DailyMail on Facebook"


"Sheraton hotel general manager arrested on child porn charges

Posted on November 15, 2010by candlewoodste By Barbara De Lollis, USA TODAY Massachusetts police last week arrested a veteran hotel manager inside his current hotel – a Sheraton in suburban Boston – on child pornography charges.
Police arrested Robert Diduca, 46, at the Sheraton hotel in Framingham, Mass., after acting on a tip from U.S. Immigration and Customs Enforcement.
Early searches of his computer storage devices revealed some 10,000 images of young children, according to ICE. Diduca is also alleged to have videos of young children engaged in sexual acts.
Diduca's lawyer told a local TV station that there was no evidence that any images were taken at the Sheraton hotel or involvved any guests. In ICE's Friday statement, Worcester District Attorney Joseph D. Early, Jr., is quoted as saying:
"This is a particularly disgusting crime and any time we can put a dent in the dissemination of child pornography, it's a good day for law enforcement."
In a Milford District Court courtroom last week, Diduca last week pleaded not guilty to two counts of possession of child pornography and one count of dissemination of child pornography. A judge set his bail at $5,000 and set the next court date in January.
Prior to last week's arrest, investigators had made "direct contact" with Diduca over the Internet, Milford Police Chief Thomas O'Loughlin told the Milford Daily News. "It's been going on for some time," O'Loughlin told the paper.
Diduca has been the Sheraton's general manager for the last eight years, according to a story by local ABC affiliate WHDH-TV.A local chamber of commerce lists him as a board member. A company website says he has 24 years of experience at a range of hotels including Marriott, Hilton, Doubletree and Sheraton.
Richard Sweeney, Diduca's defense attorney, told WHDH-TV that there is no evidence that the images involved the hotel or hotel guests.
"There is no evidence whatsoever, not in the Commonwealth's papers or anywhere, that there were any pictures taken at the hotel or of any guests at the hotel or anything even remotely related to the hotel other than the fact that he worked at that hotel, and at the hotel he had on his possession a laptop…and a thumb drive." In court, prosecutor Cheryl Riddle said the suspect is "someone who is constantly online and uploading, downloading, sharing, trading and collecting images of children being sexually abused, WHDH-TV says. The report continues:Investigators caught onto him after he allegedly was regularly participating in online chat rooms. One of the names he would go by, according to investigators, was "Babytodd." Allegedly he made disturbing comments
about toddlers and little boys. The investigation continues, according to the Milford Daily News article."
"DHS ICE OTD Department of Homeland Security, Immigration and Customs Enforcement (ICE), Office of Training and Development (OTD) Contract Type: FFP Period of Performance:01/02/04 to 3/31/12 Project Overview:
Since 1986, through various contracts,

Serco

has provided full training lifecycle support for all areas of this key Law Enforcement organization including Inspections, Border Patrol, Enforcement, and DHS operations at the Federal Law Enforcement Training Academy in Glynco, GA. Products include ILT materials, CBT, WBT, online help, EPSSs, and videos. Types of Solutions Developed:


Serco

has provided training program management expertise for many years to the Office of Training Development, governed by a disciplined methodology and supported by processes which have been tailored to support the specific needs of OTD. We are responsible for the oversight and daily operation of all training activities performed under this contract, and we provide administrative, technical, scheduling, and financial tracking/reporting support through a mix of both on-site and remote support staff.


Serco

designs and develops training products using multiple delivery methods. Following the ADDIE development model and applying adult learning principles and theories, we develop training using a blend of modalities including ILT, technology-based learning, video, and blended learning solutions.

Serco

ensures the highest quality training products are always delivered on time and within budget. When appropriate,

Serco

applies emerging technologies to deliver state-of-the art training products.

Serco

created WBT to address the ongoing issue of Firearms Negligence.

Serco

developed and scripted three scenarios based on negligent practices identified by the IG report that have resulted in the use of lost or uncontrolled weapons for robbery, murder, and the accidental death of a child. We used creative animation techniques, sound effects, music, and talented voice actors playing multiple characters to create an emotional appeal much different—and infinitely more powerful—from the standard WBT offering.
To target specific performance-based training needs and drive development efforts,

Serco

has conducted several analysis and evaluation activities, including Job Task Analyses (JTAs) and Front-End Analyses for HSI with an audience of 2,000 field officers and OPR with over 700 participants. Our solid methodologies allow us to focus on meeting ICE workforce training and performance needs. Intended or Achieved Result:


Serco

has trained more than 400,000 DHS students in every region and district, at every land, air and sea border crossing, in classrooms, through WBT, train-the-trainer programs, on-the-job training and through the implementation of performance support systems in a blended learning environment. In collaboration with ICE OTD, our latest efforts have resulted in the accreditation and completion of three programs, including HSI FOTP, ICE OTD IDC, and ICE OPR.

Serco

was integral to the ICE team that was recognized by the 2012 "Excellence in Law Enforcement" Award given to the ICE Domestic Field Operations Training Program (DFTOP) Accreditation Project for having greatly improved ICE training, increasing operational efficacy and efficiency, and minimizing safety issues to ICE officers and the public." "U.S. Immigration and Customs Enforcement was formed pursuant to the

Homeland Security Act of 2002

following the events of September 11, 2001. With the establishment of the

Department of Homeland Security

the functions and jurisdictions of several border and revenue enforcement agencies were combined and consolidated into U.S. Immigration and Customs Enforcement. Consequently, ICE is the largest investigative arm of the Department of Homeland Security, and the second largest contributor to the nation's Joint Terrorism Task Force.
The agencies that were either moved entirely or merged in part into ICE included the investigative and intelligence resources of the United States Customs Service, the criminal investigative, detention and deportation resources of the Immigration and Naturalization Service, and the Federal Protective Service. The Federal Protective Service was later transferred from ICE to the National Protection and Programs Directorate effective October 28, 2009. At one point, the Federal Air Marshals Service was moved from the Transportation Security Administration to ICE, but was eventually moved back to the TSA.[citation needed]"
"Six months after Sept. 11, hijackers' visa approval letters received March 13, 2002 Posted: 5:07 AM EST (1007 GMT) From Mark Potter and Rich Phillips CNN Miami Bureau MIAMI, Florida (CNN) -- Six months to the day after Mohamed Atta and Marwan Al-Shehhi flew planes into the World Trade Center, the Immigration and Naturalization Service notified a Venice, Florida, flight school that the two men had been approved for student visas.
Rudi Dekkers of Huffman Aviation, where Atta, 33, and Al-Shehhi, 23, first trained in July 2000, showed the yellow INS forms to CNN during an interview Monday. Dekkers said he was surprised to get the forms at such a late date."
"OUR PURPOSE The ICE Foundation is a nonprofit organization that supports the mission and the 20,000-plus employees worldwide who comprise US Immigration and Customs Enforcement (ICE), in part, through financial aid, awareness campaigns and scholarships. We also strive to assist victims of immigration- and customs-related crimes, such as human trafficking, through educational scholarships for college and vocational training.
WE'RE HERE TO PROMOTE PUBLIC SAFETY AND A SECURE AMERICA Support the Mission
We aid ICE in developing and maintaining relationships with all levels of law enforcement in the United States, as well as international law enforcement and public and private corporations. These networks are central to protecting America's infrastructure from sabotage, guarding our intellectual property and identifying and removing national security threats.
Honor Those Who Serve
When the unthinkable happens, we're there to support the agency's employees. The foundation provides financial assistance to the families of agents injured and killed in the line of duty. Heal Those Rescued
ICE is the United States' principal agency responsible for policing human trafficking and child exploitation. The foundation supports that effort by helping to reintegrate the victims of such crimes by providing them with educational financial aid and access to resources.
Heighten Public Awareness
Beyond our campaigns to educate the public about the potential threats to our borders and the agency's role in combatting them, the foundation also provides educational scholarships to exemplary children who've been identified by federal law enforcement and the military for demonstrating a commitment to their communities and country.
Kristine Marcy Board Director The National Academy of Public Administration (NAPA)
Kristine M. Marcy served as President and CEO of the National Academy of Public Administration, a non-profit organization chartered by Congress and dedicated to improving Government from January 2011 to June 30, 2011 at the unanimous request of the Board of Directors. Ms. Marcy is a retired federal executive with over 30 years of experience in ten federal departments and agencies including Small Business Administration, Department of Justice Immigration and Naturalization Service, DOJ U.S. Marshals Service, and DOJ Office of the Deputy Attorney General. During her career, Ms. Marcy blended deep technical knowledge with extensive hands-on experience to assist agencies in both operational and leadership positions. Post retirement, Ms. Marcy was an executive consultant for McConnell International, a Government Relations consulting firm, and brought her considerable network of contacts and her direct knowledge of many US federal agencies to help private sector clients develop business strategies."
"

SERCO

: 'The biggest company you've never heard of' JULY 7, 2013 BY

21WIRE

As politicians asset-strip the public's portfolio of properties, infrastructure and services, one multinational corporation has grown as a result – and its scope and reach may shock many people who have not been paying attention.
All around the globe, our governments are busy outsourcing public-sector services like health, education, police, prisons, money delivery and military – to the esteemed private sector. It's sold to the public as a solution to avoiding higher taxes, while retaining better services. But it's simply an accountancy shell game, where the government kicks the can down the road by spreading the bill to the taxpayer over a longer period of time, in order to avoid any large upfront payments – all the while, allowing a private corporation to extend its influence over society. This, by definition, is fascism.
They are called

SERCO

, and they run countries…




The Biggest Company You've Never Heard Of

As well as thanking God for his success, CEO Chris Hyman is a Pentecostal Christian who has released a gospel album in America and fasts every Tuesday. Coincidentally he was in the World Trade Centre on 9/11 on the 47th floor addressing shareholders."
"

Serco

: Is it a company or a sovereign power? Posted on

2010 October 5

| Leave a comment

SERCO

– The Biggest Company You've Never Heard Of From Australian television [2:49]
If one single company had to be chosen as the exemplar of the military/industrial complex, esnl's pick would be

Serco

, a British company created in 1929 as a local branch of Radio Corporation of America. Today the firm runs air traffic control towers in the U.S., immigration detention centers in Australia, schools and the anti-missile defense system in Britain, and much, much more.
Of special interest to us is the company's growing role in the espionage world and intelligence world, especially here in the U.S., where it is based in Reston, Virginia, the nation's capital of corporate spookery.
According to Crocodyl, the company holds contracts with an alphabet soup of three- and four-letter agencies, including the National Security Agency [NSA}, National Geospatial-Intelligence Agency [NGA], the Defense Information Systems Agency (DISA), Office of Naval Intelligence, the Air Force Information Warfare Center, and the Department of Defense.
Here's an example of the folks who work for Serco, from a new hire announcement posted by the company two years ago:
Serco Inc., a provider of professional, technology, and management services to the federal government, ­announced today that Maureen Baginski has been named Vice President of the intelligence business and National Security Advisor at

Serco

. … From 2003 to 2005, Ms. Baginski served as the FBI's Executive Assistant Director for Intelligence where she was responsible for establishing and managing the FBI's first-ever intelligence program. Her mission was to adapt FBI intelligence capabilities with information technologies to create an intelligence-sharing operation that could identify threats before they became attacks.
From 1979 to 2003, Ms. Baginski served at the National Security Agency (NSA), where she held a variety of positions, including Signals Intelligence (SIGINT) Director, Senior Operations Officer in the National Security Operations Center; Executive Assistant to the Director of NSA/Central Security Service, Chief Officer of the Director; Assistant Deputy Director of Technology and Systems; and lead analyst for the Soviet Union. As SIGINT Director, Ms. Baginski successfully established and directed a unified program to exploit encrypted or denied information on global networks. Leading the NSA's Signals Intelligence Directorate, the Nation's high technology cryptology organization, she managed a complex and geographically dispersed distributed information production enterprise.
The company's CEO is an India-born Pentecostal Christian [shades of Dinesh D'Souza], and is profiled here by The Guardian's Janice Martinson in 2006."
"

Serco

Receives "Supplier of the Year" from Boeing for Enterprise Architecture Expertise Serco Inc. has been recognized as Supplier of the Year by The Boeing Company in the Technology category for its state-of-the-practice Enterprise Architecture solutions. Past News Releases RSS

Serco Wins Position on Two U.S....

VETS and Serco Team Awarded $117...

Serco Awarded New Social Security...

RESTON, VA (PRWEB) MAY 19, 2011

Serco

Inc., a provider of professional, technology, and management services to the federal government, has been recognized as Supplier of the Year by The Boeing Company in the Technology category for its state-of-the-practice Enterprise Architecture solutions.
The Boeing Supplier of the Year award is the company's premier supplier honor, presented annually to its top suppliers in recognition of their commitment to excellence and customer satisfaction. This year's 16 winners represent an elite group among more than 17,525 active Boeing suppliers in nearly 52 countries around the world. This selection was based on stringent performance criteria for quality, delivery performance, cost, environmental initiatives, customer service and technical expertise. This is the second time

Serco

has been recognized as Supplier of the Year by Boeing. In January 2011,

Serco

also received the Boeing Performance Excellence

Gold

Award in recognition of the Company's performance excellence.
"We are extremely honored to receive this recognition for our work in support of Boeing. This prestigious award demonstrates our passion for excellence and ability to apply

Serco

's Enterprise Architecture expertise across a broad range of applications," said Ed Casey, Chairman and CEO of Serco. "We continue to grow our EA practice, and over the past 15 years we have deployed solutions to support enterprises and systems across federal and commercial environments."


Serco

's Enterprise Architecture Center of Excellence is based in Colorado Springs, CO. The team provides a variety of services in support of Boeing's business units as well as research and development efforts.

Serco

's architecture employs object-oriented (OO)/Unified Modeling Language (UML) to define, design and satisfy defense agencies' mission-critical requirements, including Command, Control, Communications, Computers and Intelligence (C4I). This approach improves system developer's understanding of operational requirements and how best to integrate enterprise operations and systems for the optimal fulfillment of C4I and other operational needs. About

Serco

Inc.:

Serco

Inc. is a leading provider of professional, technology, and management services focused on the federal government. We advise, design, integrate, and deliver solutions that transform how clients achieve their missions. Our customer-first approach, robust portfolio of services, and global experience enable us to respond with solutions that achieve outcomes with value. Headquartered in Reston, Virginia,

Serco

Inc. has approximately 11,000 employees, annual revenue of $1.5 billion, and is ranked in the Top 30 of the largest Federal Prime Contractors by Washington Technology.

Serco

Inc. is a wholly-owned subsidiary of

Serco

Group plc, a $6.6 billion international business that helps transform government and public services around the world. More information about

Serco

Inc. can be found at

http://www.serco-na.com

."
"

Serco

's Office of Partner Relations (OPR) helps facilitate our aggressive small business utilization and growth strategies. Through the OPR,

Serco

mentors four local small businesses under formal Mentor Protégé Agreements: Three sponsored by DHS (Base One Technologies, TSymmetry, Inc., and HeiTech Services, Inc.,) and the fourth sponsored by GSA (DKW Communications, Inc.).

Serco

and HeiTech Services were awarded the 2007 DHS Mentor Protégé Team Award for exceeding our mentoring goals."
"Contact 111 Eighth Avenue New York, NY 10011 Description Base One Technologies, Ltd. is a DOMESTIC BUSINESS CORPORATION, located in New York, NY and was formed on Feb 15, 1994. This file was obtained from the Secretary of State and has a file number of 1795583." …. "Base One Technologies – Corporate Strategy – We are a Government Certified Women-Owned Business We practice Diversity Recruitment and Staffing for IT positions Base One was founded in 1994 by a women engineer who had made a career in technology research for many years. ..We are also partnered with firms that are 8A certified as Minority firms, Disabled Veteran firms, Native American firms, Vietnam

veteran firms

, women owned firms. .. Base One's staff of engineers are a diverse group of professionals. This diverse network of engineers helps us to branch out to other engineers and creates an even larger network of resources for us to work with. .. Information Security Planning is the process whereby an organization seeks to protect its operations and assets from data theft or computer hackers that seek to obtain unauthorized information or sabotage business operations.

Key Clients Benefiting From Our Information Security Expertise: Pentagon Renovation Program, FAA, Citigroup, MCI.

.. Performs architectural assessments and conducts both internal and external penetration testing. The results of these efforts culminate in an extensive risk analysis and vulnerabilities report. Develops, implements and supports Information Security Counter measures such as honey-pots and evidence logging and incident documentation processes and solutions."
"The 8(a) Business Development Program assists in the development of small businesses owned and operated by individuals who are socially and economically disadvantaged, such as women and minorities. The following ethnic groups are classified as eligible: Black Americans; Hispanic Americans; Native Americans (American Indians, Eskimos, Aleuts, or Native Hawaiians); Asian Pacific Americans (persons with origins from Burma, Thailand, Malaysia, Indonesia, Singapore, Brunei, Japan, China (including Hong Kong), Taiwan, Laos, Cambodia (Kampuchea), Vietnam, Korea, The Philippines, U.S. Trust Territory of the Pacific Islands (Republic of Palau), Republic of the Marshall Islands, Federated States of Micronesia, the Commonwealth of the Northern Mariana Islands, Guam, Samoa, Macao, Fiji, Tonga, Kiribati, Tuvalu, or Nauru); Subcontinent Asian Americans (persons with origins from India, Pakistan, Bangladesh, Sri Lanka, Bhutan, the Maldives Islands or Nepal). In 2011, the SBA, along with the

FBI

and the

IRS

, uncovered a massive scheme to defraud this program. Civilian employees of the U.S. Army Corps of Engineers, working in concert with an employee of Alaska Native Corporation Eyak Technology LLC allegedly submitted fraudulent bills to the program, totaling over 20 million dollars, and kept the money for their own use.[26] It also alleged that the group planned to steer a further 780 million dollars towards their favored contractor.[27]

Yours sincerely,

Field McConnell, United States Naval Academy, 1971; Forensic Economist; 30 year airline and 22 year military pilot; 23,000 hours of safety; Tel: 715 307 8222

David Hawkins Tel: 604 542-0891 Forensic Economist; former leader of oil-well blow-out teams; now sponsors Grand Juries in CSI Crime and Safety Investigation