Ed.'s note:
The FBI with its roughly $10 billion yearly budget needs to be disbanded. State police have arrest powers and there is no reason why individual states can't take over the responsibilities of the FBI. Our recommendation to employees of the United States corporation would be to start looking for employment elsewhere. And now that America doesn't manufacture anything depending on China, your job prospects might not be that great. The
FBI apparently stated
Hunter Biden's laptop is "
clean of international dealings
." That's not what the
Chinese billionaire Guo
has been saying. What has the FBI been doing all these years since Obama came into office?
________
Source:
AXIOS
October 25, 2020 | Axios | By Jonathan Swan and Alayna Treene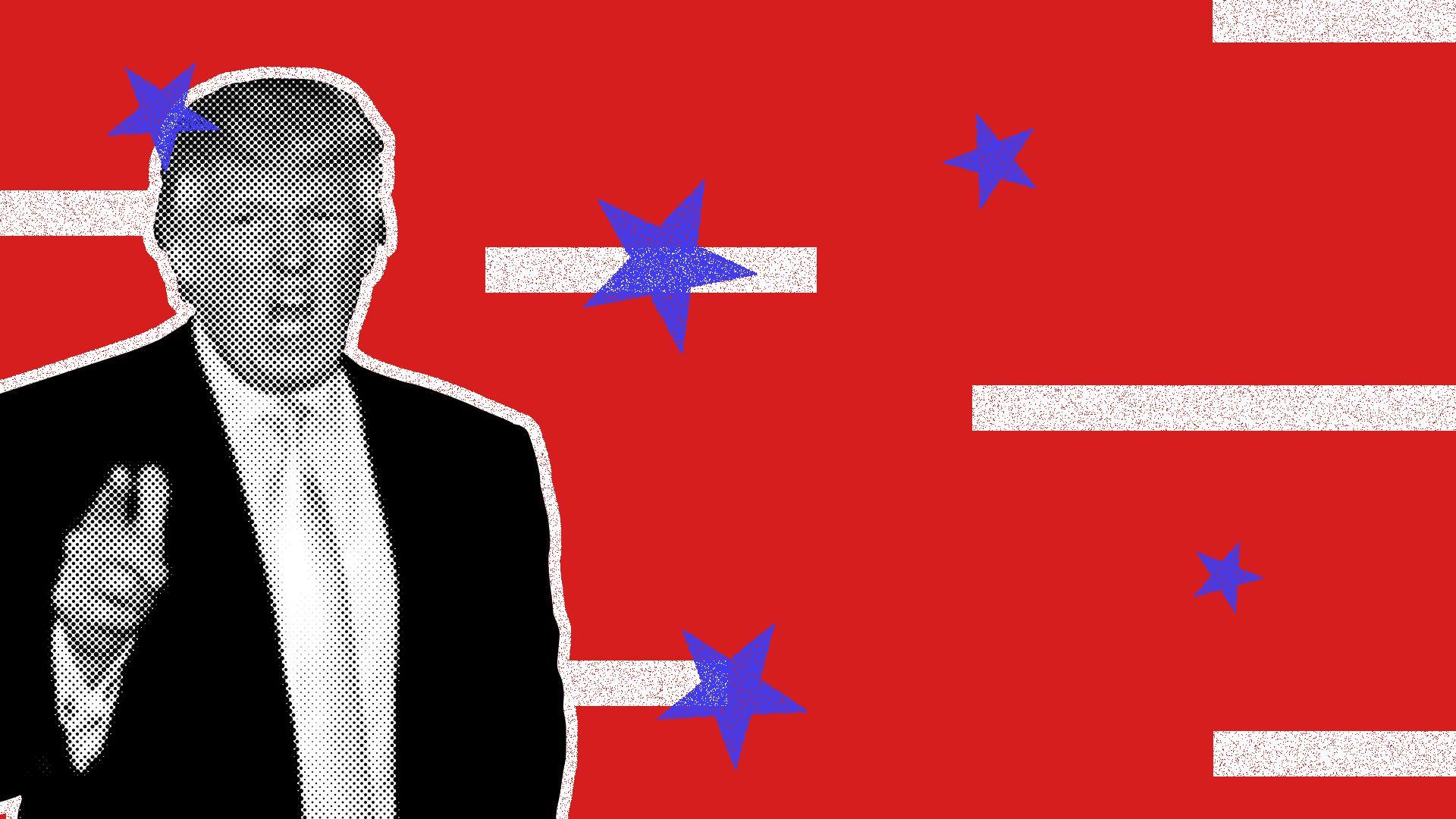 Photo illustration: Eniola Odetunde/Axios. Photo: David Becker/Getty Images
If President Trump wins re-election, he'll move to immediately fire FBI Director Christopher Wray and also expects to replace CIA Director Gina Haspel and Defense Secretary Mark Esper, two people who've discussed these officials' fates with the president tell Axios.

The big picture: The list of planned replacements is much longer, but these are Trump's priorities, starting with Wray.

• Wray and Haspel are despised and distrusted almost universally in Trump's inner circle. He would have fired both already, one official said, if not for the political headaches of acting before Nov. 3.
Why it matters: A win, no matter the margin, will embolden Trump to ax anyone he sees as constraining him from enacting desired policies or going after perceived enemies.
• Trump last week signed an
executive order
that set off alarm bells as a means to
politicize the civil service
. An administration official said the order "is a really big deal" that would make it easier for presidents to
get rid of career government officials
.
• There could be shake-ups across other departments. The president has never been impressed with Education Secretary Betsy DeVos, for example. But that doesn't carry the urgency of replacing Wray or Haspel.
• The nature of top intelligence and law enforcement posts has traditionally carried an expectation for a higher degree of independence and separation from politics.
Be smart:
While Trump has also privately vented about Attorney General Bill Barr, he hasn't made any formal plans to replace him, an official said.
• Trump is furious that
Barr isn't releasing before the election
what Trump hoped would be a bombshell report by U.S. Attorney John Durham on the Obama administration's handling of the Trump-Russia investigation.
• Durham's investigation has yet to produce any high-profile indictments of Obama-era officials as Trump had hoped.
• "The attorney general wants to finish the work that he's been involved in since day one," a senior administration official told Axios.
Behind the scenes:
"The view of Haspel in the West Wing is that she still sees her job as manipulating people and outcomes, the way she must have when she was working assets in the field," one source with direct knowledge of the internal conversations told Axios. "It's bred a lot of suspicion of her motives."
• Trump is also increasingly frustrated with Haspel
for opposing
the
declassification of documents
that would help the Justice Department's Durham report.
• A source familiar with conversations at the CIA says,
"Since the beginning of DNI's push to declassify documents, and how strongly she feels about protecting sources connected to those materials, there have been rumblings around the agency that the director plans to depart the CIA regardless of who wins the election."
As for Wray
, whose expected firing was first reported by
The Daily Beast
, Trump is angry
his second FBI chief
didn't launch a formal investigation into Hunter Biden's foreign business connections — and didn't purge more officials Trump believes abused power to investigate his 2016 campaign's ties to Russia.
Please go to
AXIOS
to read the entire article.