Source:
Counter Currents Publishing
The Death of Francis Parker Yockey
By Michael O'Meara | June 21, 2010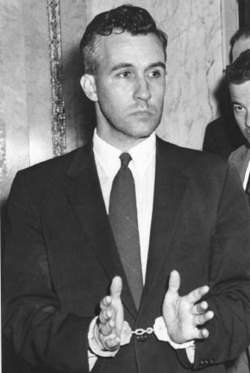 Editor's Note:
On June 17th, 2010, Counter-Currents and
North American New Right
hosted a Francis Parker Yockey memorial dinner in San Francisco. Eighteen people were present. Michael O'Meara spoke on Yockey's anti-Americanism and metamorphosis into a supporter of the USSR. The following memorial tribute was not included in his speech.
Fifty years ago, June 17, Francis Parker Yockey, fearing he would be lobotomized by the US government, committed suicide while incarcerated in the San Francisco county jail.
The anniversary of the death of this enigmatic figure —
arguably America's most brilliant anti-liberal thinker
— is likely to go unobserved in his native land, for his legacy is still unclaimed.
Unlike what Evola called the "false right," whose alleged anti-liberalism derives from essentially liberal premises (constitutionalism, free markets, bourgeois social forms and sentiments, etc.), Yockey's thought derived from Prussian rather than Anglo-American sources.
As his mentor, Oswald Spengler, argued in
Prussianism and Socialism
(1919), the cultural/political heritage of Prussia's soldier-state grew out of the tradition bequeathed by the medieval knight, Pietism, and ethical socialism, while the market-based Anglo-American world was founded on principles associated with the Vikings, Calvinism, and individualism.
The ramifications of these different traditions were such that America — (lacking a proper ruling class and a cultural stratum to sustain its European heritage) — came, in time, to scorn its Old World parent, pioneering, in the process, civilizational forms, whose materialist occupations and rationalist presumptions have sought to escape the so-called constraints of history, culture, and blood.
During the 19th century, the rising commercial and business classes, communicating vessels of the liberal ethos, allied with the cosmopolitan capitalism of the British Empire and the ascending economic might of America's new low-church empire — an alliance ideologically arrayed under the banner of "Anglo-Saxonism" and
implicitly opposed to continental Europeans attached to Listian economics, landed property, authority, and tradition
.
In our age, the market forces of American liberalism have managed to denature not just the America's European population, but a good part of the European world.
For though it brought material abundance to some, it also fostered a
devastating nihilism that reduces meaning and being to a monetary designation
.
If not for America, Yockey believed the anti-liberal forces of authority, faith, and duty — in the form of National Socialist Germany and Fascist Italy — would have overthrown the liberal nomos, anchored in America's "world leadership."
Instead, the very opposite occurred.
First, the colony turned on its mother soil and father culture — then, it subjugated them, ending up, like the snake swallowing its tail, subjugating and denaturing itself — for it (the colony) was European in origin and origin is inevitably destiny.
Though the "true America," transplant of Europe, shared her destiny,
Yockey believed modern liberal America had become an anti-Europe endeavoring not only to subjugate, occupy, and oppress her, but to destroy her unique heritage of blood and spirit
.
The only Americans receptive to his anti-liberalism have, relatedly, been those, like him, whose loyalty to Europe's High Culture estranged them from
America's culture-distorting — and blood-betraying — liberalism
.
* * *
It is a testament, perhaps, to the organic philosophy of history he acquired from Spengler, that Yockey's anti-liberalism grew from his German roots and from his identity with Europe's High Culture, while
America's ruling ideas, even on its so-called right, have stemmed mainly from liberalism's Anglo-Calvinist tradition — and from the Jewish One-World Creed of Mammon it champions
.
_________
Source:
bne intellinews
Top German companies plan to invest €395mn into Russia in the next 12 months
44 top German companies plan to invest €395mn into Russia over the next 12 months
By Ben Aris in Berlin | June 27, 2019
The top German companies working in Russia plan to invest at least €395mn into Russia over the next 12 months, according to the Russian-German Chamber of Commerce, as cited by Tass on June 27.
The RGCC said 44 German companies from a total of 141 that are members of the chamber, reported investment plans worth €395mn over the next year.
"The readiness to invest among the interviewed companies rose by almost one quarter compared with December 2018. 39% of respondents plan to invest in Russia within the next 12 months against 30% in December. Meanwhile, 61% of respondents plan no investment within the next year against 70% in December. Out of 55 companies planning investment in Russia within the next 12 months, 44 unveiled its amount that totally stands at around €395mn, which is considerably lower than the amount specified by companies in December 2018 within one year — €628mn," the survey said.
Germany has ten times more companies registered in Russia than the other EU nations. However, due to devaluation, stagnant wages and slow economic growth that number has fallen in the last few years from a peak of 6,000 to around 4,500 now.
At the same time investments by German businesses into Russia reached their highest level in the last decade, topping €3bn, the RGCC reported in April.
Despite the slowdown and poor geopolitics, Russia remains a top investment destination for foreign companies according to a survey by EY released in June.
Russia remained one of the 10 most popular destinations for foreign investment in Europe in 2018, according to the rating by Ernst & Young cited by RBC business portal. Russia was ranked the ninth most attractive investment destination in Europe, despite the decline of foreign investment projects from 238 in 2017 to 211 in 2018.
The results are somewhat confusing as while the volume of foreign direct investment (FDI) in Russia is substantial in absolute terms, most of the investment is actually just reinvestment of profits by firms already operating in Russia. "Real" inbound FDI has fallen to next to nothing in recent years.
Russia has the lowest "real" FDI among emerging markets, according to the Institute of International Finance (IIF). Russia attracted the least "real" foreign direct investment (that is, FDI excluding reinvestment) among 23 major emerging markets in 2015-18. On average, "genuine" FDI during those four years amounted to 0.2% of GDP, IIF found.
German investors consider agriculture and the food industry (51%), IT and telecommunications (46%), machine building and machine tool building (28%) and energy and healthcare (26% each) as the most promising sectors of the Russian economy in terms of growth.
Please go to
bne intellinews
to read the entire article.
________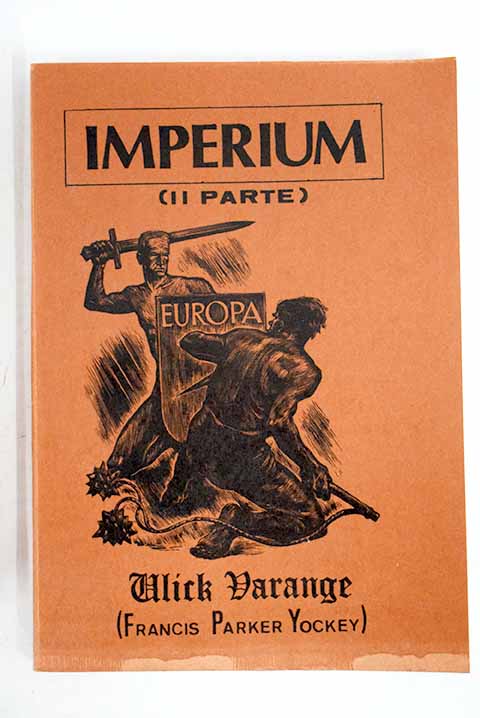 Related:
Instex Is In. Goodbye Dollar and Hello US Economic Warfare vs Europe?
Replacing Kremlin's 'malign influence' with Washington's? US unveils new anti-Russia plan for Europe
More German Capital Now Flowing Into Russia Than Before Sanctions