From: United States Marine Field McConnell
Plum

City Online - (

AbelDanger.net

) – April 16, 2017
To Whom It May Concern:
Field McConnell – United States Marine and Global Operations Director of
Abel Danger
– has linked Dina Powell's apparent man-in-the-middle sarin attack on President Trump's senior military advisers to
Gold
man Sachs's militarization of 10,000 Small Business and Women groups with 8(a) Demons
**
and
Serco
's alleged use of JABS
***
to inject fake news on April 4 into the federal bridge
***
of a chemical weapons attack in Idlib in Syria coordinated through
Serco
's Defense Ammunition Center.
*
8(a) Demons – Use
Serco
clock to synchronize assassination, sabotage or snuff-film attacks by 8(a) companies with fake news injects by actors tracked by
Serco
's Demon face-recognition software.
**
The Federal Bridge Certification Authority – A blackmail or honey-pot network allegedly set up by
Serco
8(a) companies for Clinton Foundation donors in 1996 and later
Gold
man 10,000 foundations to synchronize fake news with sabotage, murder, propaganda or child-trafficking missions.
***
Joint Automated Booking System (JABS) – A software system developed by Nortel Government Solutions for the Department of Justice (DOJ) to inject fingerprint, photographic and biographic data into the federal bridge and decoy crime-scene investigators with tainted labs and fake identities.
McConnell alleges that Powell set up the response to the April 4 attack by placing President Trump in a "sensitive compartmented information facility" before hooking him up through
Gold
man Sachs 8(a) demons on the federal bridge with former Marine Corps generals namely Chairman of the Joint Chiefs of Staff, James Mattis, and U.S. Secretary of Defense, Joseph Dunford, both of whom would have assumed the responding missile strike of April 6 was authorized by a properly-briefed POTUS.
McConnell alleges that DOJ insiders, including his sister and ConAir founder Kristine Marcy and Jamie Gorelick, began selling root-key access to the federal bridge to Clinton donors in 1996 and now use JABS to synchronize fake news of MitM attacks on enemies of the 10,000 Women and 10,000 Small Businesses embedded in fake foundations run by Dina Powell for
Serco
shareholder Goldman Sachs.
McConnell can help President Trump and generals Mattis and Dunford to recognize MitM attacks by
Gold
man's 10,000 Women and Small Businesses and ensure that they are not fooled by the likes of Dina Powell into forcibly removing sovereign-state leaders such as Syrian President Bashar Hafez al-Assad and his wife Asma al-Assad (née Akhras), a British citizen of Syrian origin, from Acton, London.
Serco

allegedly uses the Defense

Red

Switch Networks to set up MitM attacks on the National Command Authority. Above –

Serco

feeds fake news through

Gold

man's 10,000 Women and Small Businesses on the federal bridge of the sarin gas attack to trick Trump and his non-military cabinet colleagues into accusing or punishing the innocent and sheltering the guilty.
America dropping supplies to ISIS
Defense Ammunition Center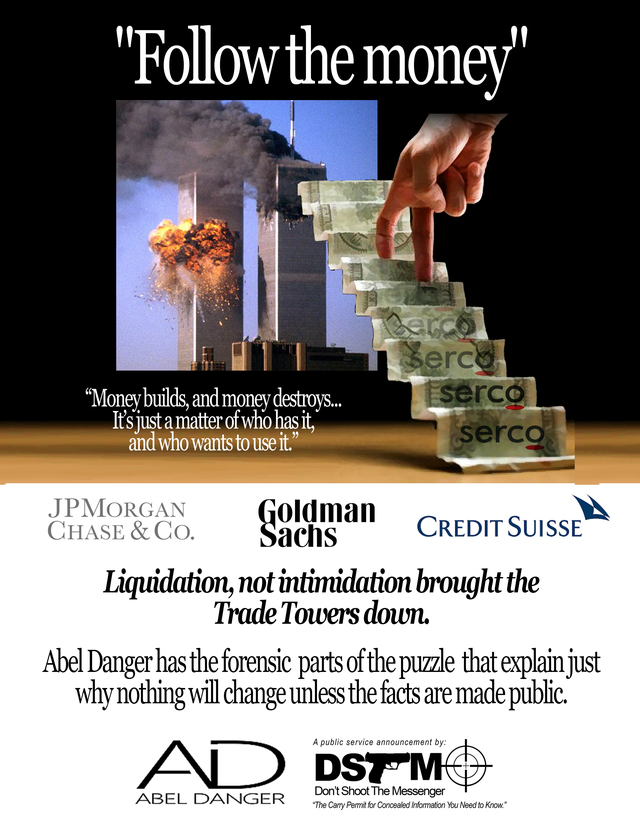 "Digital Fires Instructor

Serco

- Camp Pendleton, CA Posted 377 days ago Uses information derived from all military disciplines (e.g., aviation, ground combat, command and control, combat service support, intelligence, and opposing forces) to determine changes in enemy capabilities, vulnerabilities, and probable courses of action."
"The Khan Shaykhun chemical attack took place on 4 April 2017 on the town of

Khan Shaykhun

in the

Idlib Governorate

of

Syria

. At the time of the attack, the town was under the control of Tahrir al-Sham,[4][5][6][7] formerly known as the al-Nusra Front.[8][9] The town was struck by a heavy airstrike by government forces followed by massive civilian chemical poisoning.[3][10] The release of the toxic gas, likely sarin, killed at least 74 people and injured more than 557, according to the Idlib health authority.[2] The attack was the deadliest use of chemical weapons in the Syrian civil war since the Ghouta chemical attack in 2013.[11]

The governments of the United States, the United Kingdom, Turkey, Israel, and others attributed the attack to the forces of Syrian President Bashar al-Assad.[12][13][14] The Assad government denied that it used any chemical weapons in the air strike. The Russian Defense Ministry said that Syrian aircraft bombed a warehouse belonging to rebels which "may have contained a rebel chemical arms stockpile".[15]

In response, on 7 April, the United States launched 59 cruise missiles at Shayrat Air Base, which U.S. intelligence believed was the source of the attack.[16][17]"

"APRIL 8 2017
Donald Trump's war room: the people in the picture after Syria strikes
Patrick Begley Sitting on gold-painted chairs in a secure room within the Mar-a-Lago resort, US President Donald Trump and many of his closest counsel discuss the Syrian catastrophe.

A photograph of the scene – tweeted by White House press secretary Sean Spicer after President Trump ordered missile strikes on Syrian government targets – may become a defining image of his presidency.

Already, it has been compared to the picture of then president Barack Obama in the White House Situation Room monitoring the strike on Osama Bin Laden with his top advisers.

In the Trump photograph, the President sits at the head of a crowded table in a "sensitive compartmented information facility" – a vault-like room in the Florida resort he has turned into a "Southern White House."

Mr Trump stares stonily ahead at a TV screen for a hook-up with Vice-President Mike Pence, Defence Secretary James Mattis and the United States' most senior military adviser, Joseph Dunford.

To President Trump's right sits his son-in-law and senior adviser Jared Kushner, Treasury Secretary Steve Mnuchin and Commerce Secretary Wilbur Ross.

..

One person who does not have a seat at the table is chief strategist Steve Bannon.

His back corner position serves as a neat representation of his demotion from the National Security Council, ordered by President Trump this week.

General McMaster had pushed for the strategist to be dumped from his unorthodox position on the council.

The one woman in the room is Dina Powell, named Deputy National Security Advisor three weeks ago at General McMaster's recommendation.

Ms Powell, a fluent Arabic speaker and former

Gold

man Sachs employee, had worked for President Trump's daughter Ivanka during the President's transition to office.

To Ms Powell's left sits another

Gold

man Sachs alumnus, Gary Cohn, who quit as the investment bank's president in December to become the director of the National Economic Council.

Revealing as the scene is, it is not quite the full picture: Mr Spicer said the photograph had been edited for security reasons."

"In her role as president of the

Gold

man Sachs Foundation, Powell led one of the world's largest corporate foundations with over $500 million in assets.[24] Powell helped build and was responsible for all the Foundation's initiatives supporting and developing entrepreneurs around the world, including 10,000 Women and 10,000 Small Businesses. 10,000 Women provides women entrepreneurs in developing countries with business education, access to capital and mentors.[25][26] Under Powell, Goldman Sachs partnered with

International Finance Corporation

and Overseas Private Investment Corporation to raise 600 million dollars, to provide access to capital for more than 100,000 women worldwide.[27] In efforting this project, Powell worked closely with the State Department.[17]"
"10,000 Small Businesses is a philanthropic initiative launched by

Gold

man Sachs

and the

Gold

man Sachs Foundation
[private]
in November 2009 that pledges $500 million in various aid to small businesses in the United States and United Kingdom. The initiative aims to provide 10,000 small businesses with assistance – ranging from business and management education and mentoring to access to capital and business support services. … Under the plan, Goldman will provide $200 million to pay for small-business owners to get business and management education at local community colleges – the first program being at LaGuardia Community College in Queens, New York. Additionally, the program allocates $300 million in loans and grants to small businesses.[6][7]

As of September 2013, small business owners in all 50 states can apply to the program through an online curriculum or at one of 13 community college sites.[8] Networking and mentoring will be offered through partnerships with national and local business organizations, as well as employees of

Gold

man Sachs.[9]

Additionally, in 2010 Goldman Sachs launched 10,000 Small Businesses UK which is offered in Yorkshire, the North West, the Midlands and London and its partners include Saïd Business School (University of Oxford), Leeds University Business School, Manchester Metropolitan University Business School, Aston Business School and University College London (UCL).[10][11]"

"Trump Withholds Syria-Sarin Evidence
April 12, 2017
Exclusive: Despite President Trump's well-known trouble with the truth, his White House now says "trust us" on its Syrian-sarin charges while withholding the proof that it claims to have, reports Robert Parry. By Robert Parry After making the provocative and dangerous charge that Russia is covering up Syria's use of chemical weapons, the Trump administration withheld key evidence to support its core charge that a Syrian warplane dropped sarin on a northern Syrian town on April 4.

A four-page white paper, prepared by President Trump's National Security Council staff and released by the White House on Tuesday, claimed that U.S. intelligence has proof that the plane carrying the sarin gas left from the Syrian military airfield that Trump ordered hit by Tomahawk missiles on April 6.

The paper asserted that "we have signals intelligence and geospatial intelligence," but then added that "we cannot publicly release all available intelligence on this attack due to the need to protect sources and methods."

I'm told that the key evidence was satellite surveillance of the area, a body of material that U.S. intelligence analysts were reviewing late last week even after the Trump-ordered bombardment of 59 Tomahawk missiles that, according to Syrian media reports, killed seven or eight Syrian soldiers and nine civilians, including four children.

Yet, it is unclear why releasing these overhead videos would be so detrimental to "sources and methods" since everyone knows the U.S. has this capability and the issue at hand – if it gets further out of hand – could lead to a nuclear confrontation with Russia.

In similarly tense situations in the past, U.S. Presidents have released sensitive intelligence to buttress U.S. government assertions, including John F. Kennedy's disclosure of U-2 spy flights in the 1962 Cuban Missile Crisis and Ronald Reagan revealing electronic intercepts after the Soviet shoot-down of Korean Airlines Flight 007 in 1983.

Yet, in this current case, as U.S.-Russian relations spiral downward into what is potentially an extermination event for the human species, Trump's White House insists that the world must trust it despite its record of consistently misstating facts.

In the case of the April 4 chemical-weapons incident in the town of Khan Sheikhoun, which reportedly killed scores of people including young children, I was told that initially the U.S. analysts couldn't see any warplanes over the area in Idlib province at the suspected time of the poison gas attack but later they detected a drone that they thought might have delivered the bomb.

A Drone Mystery

According to a source, the analysts struggled to identify whose drone it was and where it originated. Despite some technical difficulties in tracing its flight path, analysts eventually came to believe that the flight was launched in Jordan from a Saudi-Israeli special operations base for supporting Syrian rebels, the source said, adding that the suspected reason for the poison gas was to create an incident that would reverse the Trump administration's announcement in late March that it was no longer seeking the removal of President Bashar al-Assad.

If indeed that was the motive — and if the source's information is correct — the operation would have been successful, since the Trump administration has now reversed itself and is pressing Russia to join in ousting Assad who is getting blamed for the latest chemical-weapons incident.

Presumably, however, the "geospatial intelligence" cited in the four-page dossier could disprove this and other contentions if the Trump administration would only make its evidence publicly available.

The dossier stated, "Our information indicates that the chemical agent was delivered by regime Su-22 fixed-wing aircraft that took off from the regime-controlled Shayrat Airfield. These aircraft were in the vicinity of Khan Shaykhun approximately 20 minutes before reports of the chemical attack began and vacated the area shortly after the attack."

So, that would mean – assuming that the dossier is correct – that U.S. intelligence analysts were able to trace the delivery of the poison gas to Assad's aircraft and to the airfield that Trump ordered attacked on April 6.

Still, it remains a mystery why this intelligence assessment is not coming directly from President Trump's intelligence chiefs as is normally the case, either with an official Intelligence Estimate or a report issued by the Director of National Intelligence.

The White House photo released late last week showing the President and a dozen senior advisers monitoring the April 6 missile strike from a room at his Mar-a-Lago estate in Florida was noteworthy in that neither CIA Director Mike Pompeo nor Director of National Intelligence Dan Coats was in the frame.

Now, it is the White House that has released the four-page dossier supposedly summing up the assessment of the "intelligence community."

An Argumentative Dossier

The dossier also seems argumentative in that it assumes that Russian officials – and presumably others – who have suggested different possible explanations for the incident at Khan Sheikdoun did so in a willful cover-up, when any normal investigation seeks to evaluate different scenarios before settling on one.

It is common amid the "fog of war" for people outside the line of command – and even sometimes inside the line of command – to not understand what happened and to struggle for an explanation.

On April 6, before Trump's missile strike, I and others received word from U.S. military intelligence officials in the Middle East that they, too, shared the belief that the poison gas may have resulted from a conventional bombing raid that ruptured containers stored by the rebels, who – in Idlib province – are dominated by Al Qaeda's affiliate and its allies.

Those reports were cited by former U.S. intelligence officials, including more than two dozen who produced a memo to President Trump urging him to undertake a careful investigation of the incident before letting this crisis exacerbate U.S.-Russia relations.

The memo said "our U.S. Army contacts in the area" were disputing the official story of a chemical weapons attack. "Instead, a Syrian aircraft bombed an al-Qaeda-in-Syria ammunition depot that turned out to be full of noxious chemicals and a strong wind blew the chemical-laden cloud over a nearby village where many consequently died," the memo said.

In other words, to suggest possible alternative scenarios is not evidence of a "cover-up," even if the theories are later shown to be erroneous. It is the normal process of sorting through often conflicting initial reports.

Even in the four-page dossier, Trump's NSC officials contradicted what other U.S. government sources have told The New York Times and other mainstream news outlets about the Syrian government's supposed motive for launching the chemical-weapons attack on the town of Khan Sheikhoun.

According to the earlier accounts, the Syrian government either was trying to terrorize the population in a remote rebel-controlled area or was celebrating its impunity after the Trump administration had announced that it was no longer seeking Assad's removal.

But the dossier said, "We assess that Damascus launched this chemical attack in response to an opposition offensive in northern Hamah Province that threatened key infrastructure." Although Khan Sheikhoun was not near the fighting, the dossier presented the town as an area of support for the offensive.

Assuming this assessment is correct, does that mean that the earlier explanations were part of a cover-up or a propaganda operation? The reality is that in such complex situations, the analyses should continue to be refined as more information becomes available. It should not be assumed that every false lead or discarded theory is proof of a "cover-up," yet that is what we see here.

"The Syrian regime and its primary backer, Russia, have sought to confuse the world community about who is responsible for using chemical weapons against the Syrian people in this and earlier attacks," the dossier declared.

But the larger point is that – given President Trump's spotty record for getting facts straight – he and his administration should go the extra mile in presenting irrefutable evidence to support its assessments, not simply insisting that the world must "trust us."

In a separate analysis of the four-page dossier, Theodore Postol, a national security specialist at the Massachusetts Institute of Technology, concluded that the White House claims were clearly bogus, writing:

"I have reviewed the document carefully, and I believe it can be shown, without doubt, that the document does not provide any evidence whatsoever that the US government has concrete knowledge that the government of Syria was the source of the chemical attack in Khan Shaykhun, Syria at roughly 6 to 7 a.m. on April 4, 2017.

"In fact, a main piece of evidence that is cited in the document points to an attack that was executed by individuals on the ground, not from an aircraft, on the morning of April 4. This conclusion is based on an assumption made by the White House when it cited the source of the sarin release and the photographs of that source. My own assessment, is that the source was very likely tampered with or staged, so no serious conclusion could be made from the photographs cited by the White House."]

Investigative reporter Robert Parry broke many of the Iran-Contra stories for The Associated Press and Newsweek in the 1980s. You can buy his latest book, America's Stolen Narrative, either in print here or as an e-book (from Amazon and barnesandnoble.com)."

"VSolvit Team Takes Big Step Forward with SBA 8(a) Program Assistance

VSolvit was founded in 2006 by Payal Kamdar. VSolvit (pronounced 'We Solve It') develops geospatial and information technology solutions for government and private sector clients. VSolvit is also a certified SBA 8(a) firm and Women Owned Small Business.

In 2010, the U.S. Department of Agriculture's Rural Development (USDA RD) designated geographic information system procurement as an 8(a) set aside. VSolvit competed and won this five-year $14.5 million 8(a) competitive contract and within their first year of performance demonstrated how a small 8(a) firm can provide outstanding service to their customers.

One example of VSolvit's innovation is an application that integrated Rural Development's geospatial system with social media platforms such as Flickr and YouTube. This ingenious web application enhanced the USDA Rural Development's community outreach efforts, lowered costs and enabled personalized, location-based data sharing. Based upon VSolvit's sound execution and delivery on the program, they were nationally recognized as the USDA's 2011 Woman Owned Business of the Year.

This early success has garnered the attention of other prospects as VSolvit's customer list has grown to include multiple agencies within the Navy and USDA as well as the Department of Housing and Urban Development (HUD), Bill & Melinda Gates Foundation; and local government agencies.

Ms. Kamdar acknowledges that her business' success is in large part due to VSolvit's talented team members, the SBA and her advisors. "Without the generous support from SBA and its programs, VSolvit could not have transformed from a one person outfit in 2006 to the successful company it is today," said Ms. Kamdar. "If small businesses are the growth engines of our economy, then SBA is the vital engineer who keeps the engine roaring." VSolvit is a graduate of the Goldman Sachs 10,000 Small Businesses Program with Long Beach Community College District.

After leading VSolvit to national recognition for innovative information technology/geospatial solution development, Ms. Kamdar was recently honored by the SBA for driving VSolvit's "exemplary growth and success." Kamdar was named Region IX Minority Small Business Person of the Year, which recognizes small business owners across California, Arizona, Nevada, and Hawaii. Kamdar will be traveling to Washington, D.C. in October to receive the honor at the White House on behalf of VSolvit."

"

Serco

's Office of Partner Relations (OPR) helps facilitate our aggressive small business utilization and growth strategies. Through the OPR,

Serco

mentors four local small businesses under formal Mentor Protégé Agreements: Three sponsored by DHS (Base One Technologies, TSymmetry, Inc., and HeiTech Services, Inc.,) and the fourth sponsored by GSA (DKW Communications, Inc.).

Serco

and HeiTech Services were awarded the 2007 DHS Mentor Protégé Team Award for exceeding our mentoring goals."

http://www.dtic.mil/whs/directives/corres/pdf/100515p.pdf

"Base One Technologies – Corporate Strategy – We are a Government Certified Women-Owned Business … We practice Diversity Recruitment and Staffing for IT positions. Base One was founded in 1994 by a women engineer who had made a career in technology research for many years. Base One has been very successful in focusing on diversity recruiting and staffing for IT projects. It has been our experience that the greater the diversity mix, the more creative the solution. As in any field the more diverse the viewpoint the more thorough your analysis. Our engineers can think out of the box. ..Because of our affiliations we have access to pools of resources among more diverse groups & individuals. We work with a large pool of minority professionals who specialize in IT skills. We are able to have access to these resources through our status as a D/MWBD firm and our affiliations. These affiliations assist us in working with resources among more diverse groups & individuals. We are also partnered with firms that are 8A certified as Minority firms, Disabled Veteran firms, Native American firms, Vietnam veteran firms, women owned firms. .. Base One's staff of engineers are a diverse group of professionals. This diverse network of engineers helps us to branch out to other engineers and creates an even larger network of resources for us to work with. .. Information Security Planning is the process whereby an organization seeks to protect its operations and assets from data theft or computer hackers that seek to obtain unauthorized information or sabotage business operations. Key Clients Benefiting From Our Information Security Expertise: Pentagon Renovation Program, FAA, Citigroup, MCI… Develops, implements and supports Information Security Counter measures such as honey-pots and evidence logging and incident documentation processes and solutions."

"Defense Ammunition Center (DAC)
Contract Type: Fixed Price
Period of Performance: 10/1/2008 to 9/30/2013
Project Overview: Since 2008,

Serco

has assisted DAC with the analysis, design, development, implementation, management/ administration, and evaluation of integrated, enterprise-wide and component-specific training, learning, knowledge management, and strategic human resource management interventions that are critical to achieving their mission.

Serco

holds an OPM TMA TO with DAC and also a contract through GSA Millenia Lite. When the GSA contract could not support all of DACs needs,

Serco

recommended the use of the OPM TMA vehicle. Through these contracts,

Serco

provides training program management support to deliver multi-faceted best practice solutions in training development and delivery, knowledge management, portal technologies, course conversions (ILT and CBT to WBT), mobile performance applications, and Learning Management Systems support.

Serco

applies the ADDIE model to all course development activities including ILT, WBT, and leading-edge technologies including mobile performance applications.

Serco

provided LMS support and also developed and continues to manage DAC's Ammunition Community of Excellence. … The CoP provides a repository of relevant materials, a forum for collaborative sharing of information, and an "Ask an Expert" capability for soldiers to receive answers to their questions from qualified DAC resources. The CoP enjoys more than 10,000 active members and has received numerous accolades from appreciative members. Most recently,

Serco

proposed the inclusion of mobile application tools and games to reinforce training and provide continuous and "in the field" performance support. To date,

Serco

has developed six mobile apps which have been distributed for both the iOS (Apple App Store) and Android (Google Play) environments. Together, these apps have reached over 15,000 soldiers and have allowed DAC to become a center of excellence in this burgeoning training environment. Intended or Achieved Result:

Through the design and delivery of customized instructor-led, web-based training and distribution of mobile performance supports,

Serco

has increased the number of DAC learners by 10–15% year over year.

Serco

has increased the number of DAC learners reached annually by 10%–15% via varied modalities.

In 2011 alone:

110,000 Soldiers took a

Serco

-authored DAC Distance Learning course 15,000 Soldiers participated in a

Serco

-developed, DAC-sponsored ILT course 15,000 people used the

Serco

-administrated DAC Ammunition CoP to discover information, references or collaborate with other ammunition professionals"

"US supplies Syrian rebels with 50 tonnes of weapons in airdrops
The cargo was given to the Syrian Arab Coalition, an umbrella group uniting moderate rebels Tuesday 13 October 2015 08:52 BST
US military cargo planes dropped 50 tonnes of ammunition to a new coalition of rebels in Syria, it has been reported.

On Sunday, four C-17 planes accompanied by fighter escort dropped 119 pallets containing bullets and grenades to the Syrian Arab Coalition, an umbrella group uniting moderate rebels, The Times reports.

The supplies were dropped into al-Hasakah province, home to Syrian Kurds, Arabs and a minority Assyrian community.

All pallets were successfully recovered by friendly forces, a US official told CNN.
The ammunition was originally intended for the US military's "train and equip" mission, the official said. However, the US cancelled its

$580m rebel-training programme

, instead deciding to focus on supplying weapons to select groups."

Global swoop on newsgroup paedophiles
By Will Knight
More than 130 people in 19 different countries have been arrested or are under investigation after police traced the distribution of child pornography through different internet newsgroups.

Technical experts at UK internet service provider Demon Internet aided officers from the National Crime Squad's new Hi-Tech Crime Unit with the investigation.

A spokesperson from Thus, Demon's parent company, says that investigators were not given access to the server logs that record Demon users' activities.

Investigators were simply provided with access to newsgroup postings in the same way as any other Demon customer. Technical experts from Demon then helped officers distinguish the identifying information contained within the message "headers" of particular postings.

Face recognition

Officers traced postings relating to certain images to different internet service providers around the world and then contacted Interpol to track down suspects.

Investigators say they discovered 10,000 suspect postings to over 30 different newsgroups and identified 60,000 new images. They plan to use face recognition software to identify victims in different images, to help trace them. This software has been developed in conjunction with UK company

Serco

, although no technical details have been released.

"This operation has sadly and distressingly brought thousands of new images of abuse to our attention," said Detective Superintendent Peter Spindler of the National Crime Squad. "These young victims need to be identified and protected as quickly as possible."

Spindler added: "We are able to show that those accessing these newsgroups did so regularly and with purpose."

Nine regional police forces in the UK were involved in the operation. Warrants for searches or arrests were issued in 19 countries, including Australia, Canada, Germany, Israel, Japan, Russia, Sweden, Turkey, and the US.

Evading detection

According to a report by the BBC, another 400 suspects could not be traced by investigators. Police have not said how they evaded detection but it is possible to post messages to news groups anonymously using intermediary servers that strip away header information.

The UK government introduced legislation in 2000, giving the police greater access to internet communications. Further provisions for the extended storage of data is included in new anti-terrorist legislation currently passing through parliament.

Privacy advocates claim that these laws could be misused and some question the justification for the legislation. Peter Sommer, at the London School of Economics computer science department, says that the techniques involved in the latest paedophile investigation did not require a special police warrant.

"It is apparent that the existing legislation was sufficient to help the NCS gather evidence and secure the ISP co-operation needed," Sommer told New Scientist.'

"FOR IMMEDIATE AG TUESDAY, OCTOBER 22, 1996 .. ATTORNEY GENERAL PRESENTS HAMMER AWARDS AT DOJ "LAB DAY" .. WASHINGTON, DC -- Attorney General Janet Reno presented Hammer Awards to three employee working groups from Justice Department components as part of the Department's "Justice Performance Review Lab Day," an event showcasing the achievements of the Department's 16 reinvention labs … "By accepting the challenge to re-invent government, these employees are making government more efficient and improving the way we perform our public responsibilities," Reno said during the Lab Day event in the Justice Department's Great Hall. Deputy Attorney General Jamie Gorelick, who also attended, noted that the employees "have taken the concept of creating a government that works better and costs less and have made it a reality." The three Justice Department teams receiving the award are: * The SENTRI Reinvention Lab, for developing a secure, high-tech, automated border inspection system at Otay Mesa, California; * The Joint Automated Booking System (JABS) Lab, a multi- component effort which has significantly improved the prisoner booking process; * The Justice Prisoner Alien Transportation System (JPATS), which combines the resources of several DOJ components to schedule and transport prisoners more quickly, safely, and economically. Additional information on the awardees is attached. 96-523"

"DHS ICE OTD … Since 1986, through various contracts,

Serco

has provided full training lifecycle support for all areas of this key Law Enforcement organization including Inspections, Border Patrol, Enforcement, and DHS operations at the Federal Law Enforcement Training Academy in Glynco, GA. .. Serco developed and scripted three scenarios based on negligent practices identified by the IG report that have resulted in the use of lost or uncontrolled weapons for robbery, murder, and the accidental death of a child. We used creative animation techniques, sound effects, music, and talented voice actors playing multiple characters to create an emotional appeal much different—and infinitely more powerful—from the standard WBT offering.



Serco

has trained more than 400,000 DHS students in every region and district, at every land, air and sea border crossing, in classrooms, through WBT, train-the-trainer programs, on-the-job training and through the implementation of performance support systems in a blended learning environment. In collaboration with ICE OTD, our latest efforts have resulted in the accreditation and completion of three programs, including HSI FOTP, ICE OTD IDC, and ICE OPR.

Serco

was integral to the ICE team that was recognized by the 2012 "Excellence in Law Enforcement" Award given to the ICE Domestic Field Operations Training Program (DFTOP) Accreditation Project for having greatly improved ICE training, increasing operational efficacy and efficiency, and minimizing safety issues to ICE officers and the public."
Yours sincerely,
Field McConnell, United States Naval Academy, 1971; Forensic Economist; 30 year airline and 22 year military pilot; 23,000 hours of safety; Tel: 715 307 8222
McConnell's Co-researcher David Hawkins Tel: 604 542-0891 Forensic Economist; former leader of oil-well blow-out teams; now sponsors Grand Juries in CSI Crime and Safety Investigation