From: United States Marine Field McConnell
Plum

City Online - (

AbelDanger.net

) – April 10, 2017
To Whom It May Concern:
Field McConnell – United States Marine and Global Operations Director of
Abel Danger
– alleges that in 2000, the Kushner Family began deploying prostitutes, prisoners and/or aliens to blackmail mentors of the federal bridge
*
where, for example, Boeing appears to have transported and trapped passengers in honey pots at a BC pig farm (1996-2002) and transmitted live-broadcast snuff films on the bridge synchronized to
Serco
's 8(a) Demon clock
**
.
*
The Federal Bridge Certification Authority – A blackmail and honey-pot network allegedly set up by
Serco
8(a) companies under the Clinton administration to synchronize the injection of fake-news through media plays with murder, propaganda and child-trafficking missions sponsored by deep-state
Serco
shareholders and US/UK pedophile newsgroups.
*
8(a) Demon Clock Signals – Allegedly used by
Serco
to synchronize fake news injects from pedophile actors embedded in 8(a) companies and tracked with offender tags or Demon face-recognition software.
McConnell alleges that his sister and ConAir founder Kristine Marcy and Jamie Gorelick began "reinventing government" in October 1996 by embedding prisoner or alien blackmailers in 8(a) Small Business Technology Companies (S.B.T.C) to kill JonBenet Ramsey on Christmas Day 1996, blackmail her father's Lockheed Martin employers (Lynne Cheney and Norman Mineta) and transmit the first live-broadcast mass-snuff film in human history over the federal bridge on 9/11.
McConnell alleges that Jared Kushner, senior advisor to his father-in-law, President Donald Trump, is now able to deploy embedded prisoners with blackmailed mentors on the federal bridge and use the
Serco
clock to synchronize a false flag attribution of the recent gas attack in Syria.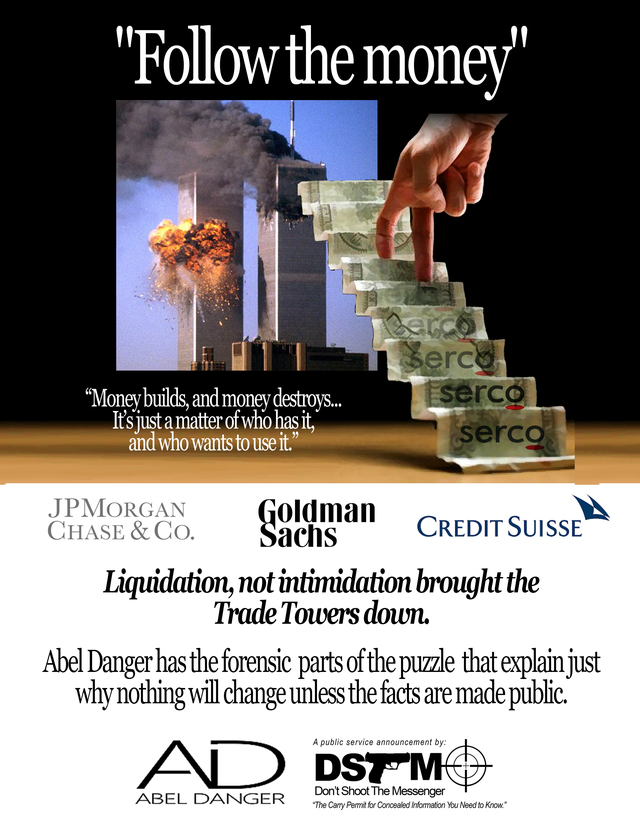 Ex-UK Ambassador: Assad wasn't behind the chemical attack
Cuckfight: Steve Bannon Vs. Jared Kushner
Trump and his cabinet allegedly get fake news of Syrian gas attack through federal bridge while attack is allegedly synchronized through

Serco

's Defense

Red

Switch Network
"Digital Fires Instructor

Serco

- Camp Pendleton, CA Posted 377 days ago Uses information derived from all military disciplines (e.g., aviation, ground combat, command and control, combat service support, intelligence, and opposing forces) to determine changes in enemy capabilities, vulnerabilities, and probable courses of action."
"

Serco

's Enterprise Architecture Center of Excellence is based in Colorado Springs, CO. The team provides a variety of services in support of Boeing's business units as well as research and development efforts.

Serco

's architecture employs object-oriented (OO)/Unified Modeling Language (UML) to define, design and satisfy defense agencies' mission-critical requirements, including Command, Control, Communications, Computers and Intelligence (C4I). This approach improves system developer's understanding of operational requirements and how best to integrate enterprise operations and systems for the optimal fulfillment of C4I and other operational needs."
"Charles Kushner seemed to have an insatiable appetite for money and power and recognized the role politics played at the nexus of both. To maximize his influence, Kushner circumvented federal campaign finance laws by funneling money to candidates and elected officials with donations made in the names of other people and through the more than 100 separate real-estate development partnerships he controlled. In one of this already absurd campaign's more novelistic ironies, Kushner's dirty dealings caught the attention of a young, ambitious federal prosecutor named Chris Christie, who opened up an investigation that called Kushner's sister, Esther, and brother-in-law, Billy, as witnesses. Determined to prevent Billy from testifying, Charles

set up a honey trap

for his brother-in-law in a motel room—fully equipped with video cameras—and paid a prostitute $10,000. Kushner then sent a tape of the assignation to his sister, who promptly turned her brother's attempt at blackmail over to the authorities.
Now charged with obstruction of justice and witness tampering in addition to campaign finance violations, Kushner pleaded guilty to all 18 felonious counts against him. He was sentenced to two years in federal prison and had to pay one of the highest-ever fines levied by the Federal Election Commission—all of which amounted to a slap on the wrist given the nature of his conduct, the mountains of incontrovertible evidence against him, and his lack of any evident remorse, despite pleading guilty. "What is truly extraordinary is that Charles Kushner has failed to accept full responsibility for his outrageous criminal conduct," said Christie, who today is one of Trump's closest advisers, alongside the son of the man he had arrested."
Jared Kushner, Beware of Jamie Gorelick By Jack Cashill More than a few of my Washington allies noticed a seemingly unremarkable bit of news in a Monday Washington Post article that they thought I ought to see. The article concerned Jared Kushner's appointment as adviser to his father-in-law Donald Trump.
The appointment did not trouble my friends. What troubled them was the Post's casual mention that Kushner's attorney was none other than Jamie Gorelick, deputy attorney general under President Bill Clinton. Observed the Post, Gorelick "is confident that the anti-nepotism statute does not cover Trump's appointment of Kushner."
Nepotism was the thrust of the article. The Post made no allusion to the concerns my friends and I have about this relationship. I assured them that Kushner probably does not know Gorelick's history. I write this to make him aware of why bloggers have taken to calling Gorelick, "The Mistress of Disaster."
Some recent highlights. In 2014, it was revealed that the George Soros-funded Urban Institute had an officially sanctioned role in the vetting of non-profits that seek tax-exempt status through the IRS. Gorelick was the vice-chairman of the Urban Institute board.
In 2011, she represented Duke University in its attempt to squash a suit by lacrosse team members whose lives had been turned upside down by false rape accusations that the university aided and abetted. In 2010, Gorelick represented BP in the Deepwater Horizon oil mess. It gets worse, much worse.
In 1993, as deputy attorney general under President Clinton, Gorelick served as "field commander" for the horrific government assault on a religious community in Waco, Texas, that left more than eighty dead, twenty of them children.
In 1995, she went on to pen the infamous "wall" memo that prevented the FBI and CIA from sharing information in the run-up to September 11. At the time, a dismayed FBI investigator wrote a memo to headquarters which included the sentence, "Someday someone will die -- and wall or not -- the public will not understand why we were not more effective."
In 1996, Gorelick stepped up her game, taking a lead role in the investigation of the TWA Flight 800 disaster. This was the 747 that inexplicably blew up off the coast of Long Island in July 1996 killing 230 people.
As deputy attorney general serving under a feckless Janet Reno, Gorelick's assignment was to rein in the FBI. Five weeks into the investigation, she summoned FBI honcho Jim Kallstrom to Washington and served up a dose of political reality. To be sure, no account of the Aug. 22 meeting provides any more than routine detail, but behaviors began to change immediately afterwards.
The FBI had already leaked to the New York Times information that would result in a headline on Aug. 23, top right: "Prime Evidence Found That Device Exploded in Cabin of Flight 800." This article stole the thunder from Clinton's election-driven approval of welfare reform in that same day's paper and threatened to undermine the peace and prosperity message of the next week's Democratic National Convention.
What followed in the next several weeks was the most ambitious and successful cover-up in American peacetime history. At its center was Gorelick. With the help of a complicit media and the active involvement of the CIA, she and her cronies transformed a transparent missile strike into a mechanical failure of unknown origin.
Given her role, the months after the crash had to have been emotionally harrowing. In May 1997, the Clintons appear to have rewarded Gorelick for her steely performance with a job that would pay her $877,573 in that first half-year alone.
According to a Lexis search, not one reporter even questioned why a middling bureaucrat with no financial or housing experience would be handed the vice chairmanship of Fannie Mae, a sinecure that the Washington Monthly called "the equivalent of winning the lottery."
Six years and an incredible $25.6 million later, having done her share to wreck the American economy, Gorelick responded to the call of duty once more and took just one of five Democratic seats on the 9/11 Commission.
During the 2004 Commission hearings, CIA Director George Tenet first addressed the "wall that was in place between the criminal side and the intelligence side." Tenet made that barrier sound impenetrable.
"What's in a criminal case doesn't cross over that line. Ironclad regulations," he insisted. "So that even people in the Criminal Division and the Intelligence Divisions of the FBI couldn't talk to each other, let alone talk to us or us talk to them."
In her response to Tenet, Gorelick acknowledged the wall and claimed to have used "brute force" in her attempt to penetrate it, but she took no responsibility for its creation. The task of assigning credit was left to Attorney General John Ashcroft.
"The single greatest structural cause for Sept. 11 was the wall," said Ashcroft. "Full disclosure compels me to inform you that its author is a member of the commission." That author, of course, was Gorelick, the same official who oversaw the cooperation of the FBI and the CIA in the corruption of the TWA 800 investigation.
As the nation learned in the aftermath of 9/11, the "wall" that was breached all too easily to protect the secrets of TWA 800 held much too firmly when it came to the secrets of our enemies.
Jared, don't trust her! If need be, I would be happy to sit in a room with Ms. Gorelick and hash this out."
"Innoventor

[a

Serco

mentored 8(a) company]

has been prime contractor at Warner Robbins Air Force Base for the cesium-based master regulating clock, a precision instrument that regulates secondary clocks in complicated systems, for the E-4B Advanced Airborne Command Post for the U.S. Air Force. The complicated project was done on time and under budget despite many changes in scope by the customer. Innoventor works often with Boeing, which builds the E-4B on, a variety of aircraft projects [allegedly including death-betting with mentors of the 9/11 war game], and with Lockheed Martin on solutions for the F-35 joint strike fighter plane."
"

Serco

's Office of Partner Relations (OPR) helps facilitate our aggressive small business utilization and growth strategies. Through the OPR, Serco mentors four local small businesses under formal Mentor Protégé Agreements: Three sponsored by DHS (Base One Technologies, TSymmetry, Inc., and HeiTech Services, Inc.,) and the fourth sponsored by GSA (DKW Communications, Inc.). Serco and HeiTech Services were awarded the 2007 DHS Mentor Protégé Team Award for exceeding our mentoring goals."

http://www.dtic.mil/whs/directives/corres/pdf/100515p.pdf


"Base One Technologies – Corporate Strategy – We are a Government Certified Women-Owned Business … We practice Diversity Recruitment and Staffing for IT positions. Base One was founded in 1994 by a women engineer who had made a career in technology research for many years. Base One has been very successful in focusing on diversity recruiting and staffing for IT projects. It has been our experience that the greater the diversity mix, the more creative the solution. As in any field the more diverse the viewpoint the more thorough your analysis. Our engineers can think out of the box. ..Because of our affiliations we have access to pools of resources among more diverse groups & individuals. We work with a large pool of minority professionals who specialize in IT skills. We are able to have access to these resources through our status as a D/MWBD firm and our affiliations. These affiliations assist us in working with resources among more diverse groups & individuals. We are also partnered with firms that are 8A certified as Minority firms, Disabled Veteran firms, Native American firms, Vietnam veteran firms, women owned firms. .. Base One's staff of engineers are a diverse group of professionals. This diverse network of engineers helps us to branch out to other engineers and creates an even larger network of resources for us to work with. .. Information Security Planning is the process whereby an organization seeks to protect its operations and assets from data theft or computer hackers that seek to obtain unauthorized information or sabotage business operations. Key Clients Benefiting From Our Information Security Expertise: Pentagon Renovation Program, FAA, Citigroup, MCI… Develops, implements and supports Information Security Counter measures such as honey-pots and evidence logging and incident documentation processes and solutions."
3 others arrested in Pickton probe, jury told This story contains disturbing details CBC News Posted: Jan 29, 2007 4:06 PM ET Last Updated: Jan 29, 2007 9:26 PM ET
Three other people besides Robert William Pickton were arrested in connection with the murders of Vancouver's missing women, the lead investigator in the case testified Monday.
None were charged with any of the murders.
The information came out at the start of the second week of Pickton's first-degree murder trialfor the deaths of six women in New Westminster, B.C., during defence lawyer Peter Ritchie's cross-examination of Insp. Don Adam, the RCMP officer in charge of the investigation.
Lynn Ellingsen and Dinah Taylor were arrested more than a week before Pickton was arrested in February 2002,Adam said.
But hesaid Ellingsen's connection was "resolved" after an interview with police.
Adam told the courtthere was an extensive and thorough investigation into Taylor and Pat Casanova, who was arrested almost a year later in January 2003.
The jury has viewed the RCMP's videotaped interrogation of Pickton, in which Casanova is described as Pickton's friend and police allege Ellingsen was blackmailing Pickton. The jury has heard Ellingsen will testify against Pickton.
Casanova is described as Pickton's friend who helped him butcher pigs. Casanovawill during the trial.
'Ibelieve he was deliberately playing head games with me.'—RCMP Insp. Don Adam on Robert William Pickton duringhis 11-hour interrogation
During the interrogation, Pickton said he and Taylor were very close. When Adam pushed Pickton to tell police what happened at the farm, Pickton said several times that he had to talk to her first.
Adam also said he felt Pickton was "toying" with him during the 11-hour interrogation.
"I believe he was deliberately playing head games with me," Adam said.
Criminal lawyer Donna Turkotold CBC News thatPickton's defence lawyer will want to keep asking questions about other possible suspects in this case.
"It's absolutely essential for the defence, at the earliest time possible, to put in front of the jury the possibility that other persons may be responsible for this crime," Turko said Monday.
"I think the public and everyone has been wondering, was Mr. Pickton capable of these murders? Was he assisted by somebody, or was he actually an accessory after the fact?"
Plans to search farm before Pickton's arrest
Earlier in his testimony, Adam told the murder trial that Pickton was a person of interestin the disappearance of women from Vancouver's Downtown Eastside, and plans were underway to search his suburban pig farm before his arrest five years ago.
He said police were preparing to get a search warrant when Pickton was arrested and released on an unrelated firearms charge.
Two weeks later, Pickton was arrested again and charged with the alleged murders of two missing women. He was eventually charged with 26 counts of first-degree murder. In the current trial, which began Jan. 22 in B.C. Supreme Court, he is being tried for six counts of first-degree murder.
Adam also told the jury that the investigation is not over, and, in fact, has become even larger because evidence turned up in this case has led police to other unsolved homicides.
The judge ruled last year that trying all the charges at once would be too much for the jury, so he split the case into two trials, with the second one to be held later. Pickton has pleaded not guilty to all charges."
"Ron Paul: "Zero Chance" Assad Behind Chemical Weapons Attack In Syria; Likely A False Flag by Tyler Durden Apr 6, 2017 7:30 PM According to former Congressman Ron Paul, the chemical weapons attack in Khan Sheikhoun that killed 30 children and has led to calls for the Trump administration to intervene in Syria could have been a false flag attack.


As Paul Joseph Watson details

, pointing out that the prospect of peace in Syria was moving closer before the attack, with ISIS and Al-Qaeda on the run, Paul said the attack made no sense.
"It looks like maybe somebody didn't like that so there had to be an episode," said Paul, asking, "who benefits?"
"It doesn't make any sense for Assad under these conditions to all of a sudden use poison gases – I think there's zero chance he would have done this deliberately," said Paul.
he former Congressman went on to explain how the incident was clearly being exploited by neo-cons and the deep state to enlist support for war.
"It's the neo-conservatives who are benefiting tremendously from this because it's derailed the progress that has already been made moving toward a more peaceful settlement in Syria," said Paul.
Many have questioned why Assad would be so strategically stupid as to order a chemical weapons attack and incite the wrath of the world given that he is closer than ever to winning the war against ISIS and jihadist rebels.
Just five days before the attack, U.S. Secretary of State Rex Tillerson said, "The longer-term status of President Assad will be decided by the Syrian people," implying a definite shift in U.S. foreign policy away from regime change in Syria.
Why would Assad put such assurances in jeopardy by launching a horrific chemical attack, allowing establishment news outlets like CNN to once against use children as props to push for yet another massive war in the Middle East?
"Starnet Gets Its Office Back; Some Casino Interruptions Over Weekend 23 August 1999 by Fred Faust Starnet Communications International Inc. is back in control of its Vancouver headquarters, following a dramatic upheaval that began with police raids early Friday morning. At 7 a.m. local time Monday, the office phone was answered by a cheery young woman, and management and staff were already on the job. In a prepared statement early Monday, chief executive Mark Dohlen said, "We are pleased to announce that our company will continue its operations and proceed with its strategic plans following minor interruptions to service over the past weekend.'' The company's stock (OTC BB: SNMM) was up to nearly $7 a share in early Monday trading. It had tanked Friday as news of the police action spread, losing 69 percent of its value to close at $4.06. More than 10.5 million shares traded Friday, more than 18 times the recent average volume. Starnet is one of the largest providers of gaming software and e-cash financial services for online casinos. It also operates Internet pornography sites. Both lines of business are targets of a long-running police investigation that climaxed in Friday's raids on Starnet's headquarters and at the homes of six of its top executives. The company's 170 Vancouver employees were not allowed into their offices Friday, as investigators for the Royal Canadian Mounted Police and local police agencies combed the building. Jason King, Starnet's chief operating officer and one of the executives whose homes was raided, told RGTOnLine early Monday that the company had regained access to three of its four floors on Saturday afternoon. The last police officers left the remaining floor early Sunday evening. A spokesman for the RCMP confirmed Monday that "the search of the premises was completed at 8 p.m. last night.'' He said no other information was available in the continuing investigation. "They went through everything,'' King said. "They said they wanted as little disruption as possible, but they couldn't do everything they needed to in the time span, so they had to take some things. "We said we'd cooperate fully, and we did. We provided system administrators and developers to help expedite the investigators' work. We went well beyond the search warrant, to show them what we believe is true, and to expedite the process. "They were pretty specific in their requests. They knew what they were looking for.'' King said the headquarters has about 200 work stations and 150 servers. The police carried out about 10 total systems, he estimated. Disruptions for Starnet's licensed casinos and their bettors appears to have been minimal. "Our sites have been up and down over the weekend,'' said the manager of one online casino Sunday night. "We can't get the stats; the 'admin' is not available. But people seem to be able to place their wagers." A manager of another casino, Superbet.com, said late Sunday, "We are experiencing no problems from the Starnet situation. Our system is up and working fine. Our servers did go down over the weekend for some maintenance, but this was not related to the Starnet situation.''
King said there were intermittent disruptions in service over the weekend, but that casinos were able to take bets most of the time. Even over the weekend, he said, credit card transactions were processed. That means that bettors were able to receive credits posted to their credit card accounts. Winnings that are larger than what is originally deposited by credit card cannot be paid by credit card. They have to paid by check or wire transfer. Such checks or wire transfers will go out today, King said Monday. King said the investigators were amazed at the array of equipment at Starnet's headquarters, which is in a rundown section of Vancouver. "The tech team was drooling at our tech capacity here,'' King said. "Some even joked about coming to work for us."
Although authorities said they have been investigating Starnet for 18 months, they didn't realize the complexity of Starnet's business, King said. "It took us four years to build this operation, so you can't expect people to understand it in two hours," he said. That's why, he said, they provided the police with access to some of Starnet's servers in Antigua. Canadian authorities have no right to physically inspect the operations that are in Antigua. King said they didn't give police access to the data bases in Antigua, but did let them look at the architecture of the computer systems there. "They came in, I'm sure, thinking that everything was run out of Vancouver," King said, "not realizing how extensive the operation is in Antigua." He said about 30 employees are based on the island.
No one has been charged or arrested in the investigation. CLEU, the Coordinated Law Enforcement Unit of British Columbia, said Friday that "the offences being investigated include illegal betting and bookmaking, making agreements for the purchase or sale of betting or gaming privileges, providing information intended for use in connection with bookmaking, possession and distribution of pornographic material, and possession of the proceeds of crime.
"Starnet Communications and its subsidiaries have been under investigation by CLEU investigators for over eighteen months in regard to illegal gaming and the distribution of prohibited pornographic materials over the Internet. Investigators have determined that millions of dollars flowed through Starnet controlled bank accounts each month as the result of its Internet based gaming system.''
Starnet's original business was the operation of pornographic Internet sites. It still has that business, which its executives have said they will sell in order to concentrate on online gaming.
Friday's raids resulted in major stories in the Canadian media. And investors were distraught over the drastic drop in price of what had been one of the year's hottest stocks.
Internet chat rooms were full of talk about Starnet. The bulletin board of

www.ragingbull.com

, for example, had hundreds of postings about the company.
One subject of intense speculation was whether the Federal Bureau of Investigation was involved in the raids, given the hostility of many U.S. officials to Internet gaming.
Published reports based on police documents give no indication that the FBI was involved. But two U.S. agencies apparently were: the Internal Revenue Service's Criminal Investigation Division and the U.S. Customs Service.
King said no investigator identified himself or herself as an American agent, and Starnet had no obvious indication that Americans were involved.
"Police drop investigation into

Serco

prisoner transport contract The outsourcing group said there was no evidence of individual or corporate wrongdoing By Marion Dakers 7:42AM GMT 19 Dec 2014 The City of London Police has closed an investigation into Serco's prisoner transport contract after more than a year of work, enabling the firm to continue with the contract until 2018.
The Ministry of Justice called in the police in August 2013 to examine whether

Serco

had misleadingly recorded prisoners as being ready for court when they were not, in order to meet the performance criteria of the contract.
However,

Serco

said on Friday that the probe into the Prisoner Escort and Custody Services (PECS) contract had been closed after the police found no evidence to support bringing charges against the outsourcing firm or its staff.
"The information obtained was also sufficient for the City of London Police to conclude there was no evidence of any corporate-wide conspiracy or an intention to falsify figures to meet the DRACT [designated ready and available for court time] contract requirement by senior

Serco

management or at the board level of the company," the firm said in a statement."
"Call it ConAir and Little knows what you mean. It's the name the air transport system has picked up inside the U.S. Marshals Service, which flies a fleet of 13 airplanes on regular routes across the country every day.
During the past year, the prisoner airline spent $24 million moving more than 100,000 federal inmates -- including 12,000 from San Diego -- to and from trials, prisons and medical centers nationwide.
The inmates fly mostly on 727s and DC-9s. But the airline, which has merged with the air wing of the Immigration and Naturalization Service, also operates Convair 580s, a Lear jet and a number of smaller aircraft.
Among the most infamous of its recent travelers were Unabomber suspect Theodore Kaczynski and the men accused in the bombing of the Oklahoma City federal building, Terry Nichols and Timothy McVeigh.
Nichols and McVeigh were transported in the dead of night in an operation much akin to a clandestine military operation, Little said. He did not want to go into details but mentioned that a decoy plane was among the ploys used to guard against possible attempts by supporters to free the suspects.
Federal officials have always been circumspect about the fine points of prisoner movement. But ConAir soon could gain a higher public profile with the planned release in June of a movie by the same name.
In the Disney film, Nicolas Cage plays a hapless prisoner who wanders into a hijack plot aboard a Marshals Service plane carrying a group of high-security inmates.
The Hollywood marshals rough up some of the prisoners, and the plane crashes, leaving the real Marshals Service frowning on the silver screen's invention, said Kristine Marcy,

[Field McConnell's sister]

a top official in charge of detentions.
"We don't beat up our prisoners, and our planes certainly don't crash," Marcy said on a recent trip to San Diego, where she was trying to find more jail space for federal prisoners.
The space problem here is acute because of the high number of border arrests.
So, San Diego is a regular stop on ConAir's West Coast air route, with 12 flights per week scheduled into Lindbergh Field.
Prisoners -- mostly people being held for entering the country with false documents -- are flown from San Diego to Las Vegas, where they are housed in the city jail. They are flown back a few days later for deportation hearings."
"DAILY NEWSm28 November 2001 Global swoop on newsgroup paedophiles By Will Knight
More than 130 people in 19 different countries have been arrested or are under investigation after police traced the distribution of child pornography through different internet newsgroups.
Technical experts at UK internet service provider Demon Internet aided officers from the National Crime Squad's new Hi-Tech Crime Unit with the investigation.
A spokesperson from Thus, Demon's parent company, says that investigators were not given access to the server logs that record Demon users' activities.
Investigators were simply provided with access to newsgroup postings in the same way as any other Demon customer. Technical experts from Demon then helped officers distinguish the identifying information contained within the message "headers" of particular postings.
Face recognition
Officers traced postings relating to certain images to different internet service providers around the world and then contacted Interpol to track down suspects.
Investigators say they discovered 10,000 suspect postings to over 30 different newsgroups and identified 60,000 new images. They plan to use face recognition software to identify victims in different images, to help trace them. This software has been developed in conjunction with UK company

Serco

, although no technical details have been released.
"This operation has sadly and distressingly brought thousands of new images of abuse to our attention," said Detective Superintendent Peter Spindler of the National Crime Squad. "These young victims need to be identified and protected as quickly as possible."
Spindler added: "We are able to show that those accessing these newsgroups did so regularly and with purpose."
Nine regional police forces in the UK were involved in the operation. Warrants for searches or arrests were issued in 19 countries, including Australia, Canada, Germany, Israel, Japan, Russia, Sweden, Turkey, and the US.
Evading detection
According to a report by the BBC, another 400 suspects could not be traced by investigators. Police have not said how they evaded detection but it is possible to post messages to news groups anonymously using intermediary servers that strip away header information.
The UK government introduced legislation in 2000, giving the police greater access to internet communications. Further provisions for the extended storage of data is included in new anti-terrorist legislation currently passing through parliament.
Privacy advocates claim that these laws could be misused and some question the justification for the legislation. Peter Sommer, at the London School of Economics computer science department, says that the techniques involved in the latest paedophile investigation did not require a special police warrant.
"It is apparent that the existing legislation was sufficient to help the NCS gather evidence and secure the ISP co-operation needed," Sommer told New Scientist.'
"DHS ICE OTD … Since 1986, through various contracts,

Serco

has provided full training lifecycle support for all areas of this key Law Enforcement organization including Inspections, Border Patrol, Enforcement, and DHS operations at the Federal Law Enforcement Training Academy in Glynco, GA. ..

Serco

developed and scripted three scenarios based on negligent practices identified by the IG report that have resulted in the use of lost or uncontrolled weapons for robbery, murder, and the accidental death of a child. We used creative animation techniques, sound effects, music, and talented voice actors playing multiple characters to create an emotional appeal much different—and infinitely more powerful—from the standard WBT offering.


Serco

has trained more than 400,000 DHS students in every region and district, at every land, air and sea border crossing, in classrooms, through WBT, train-the-trainer programs, on-the-job training and through the implementation of performance support systems in a blended learning environment. In collaboration with ICE OTD, our latest efforts have resulted in the accreditation and completion of three programs, including HSI FOTP, ICE OTD IDC, and ICE OPR.

Serco

was integral to the ICE team that was recognized by the 2012 "Excellence in Law Enforcement" Award given to the ICE Domestic Field Operations Training Program (DFTOP) Accreditation Project for having greatly improved ICE training, increasing operational efficacy and efficiency, and minimizing safety issues to ICE officers and the public."

Yours sincerely,

Field McConnell, United States Naval Academy, 1971; Forensic Economist; 30 year airline and 22 year military pilot; 23,000 hours of safety; Tel: 715 307 8222

McConnell's Co-researcher David Hawkins Tel: 604 542-0891 Forensic Economist; former leader of oil-well blow-out teams; now sponsors Grand Juries in CSI Crime and Safety Investigation