Source:
BFN
THE WEEK THAT CHANGED
IRELAND
News broke Friday 3rd March that Catherine Corless had been right after all about mass graves of infant remains in Tuam, Co. Galway.
Attorney General asking for consideration of using the Genocide Act of 1973.
Also Sunday we also put an interview in the can with Pat Kenny, who broke news the Genocide request to AG at 9am Mon 6th - opening the show with Kathy's interview, a stark piece.
That radio show set the news agenda for the week.
Indeed later Monday Kathy also opened the Claire Byrne TV show with her own account of the loss of her baby and then her re-connection with her now adult daughter. She demanded on air that ground examinations be done at other Homes.
On Wed 8th Kathy's emotional story on LMFM blew thru the station news slot during a 35 minute storm of revelations, including her eyewitness testimony on the fourth pregnancy of a 37yr-old woman with mental capacity of a 7yr old.
All through last week other First Mothers members were also coming out telling their stories on air and in print: Sharon McGuigan, Joan McDermott, and Sharon Smyth.
As the week drew to a close, on Friday AM, Kathy roundly rejected Minister Zappone's ambiguous offer of further State inquiries into these matters.
Finally, that Friday evening, the stunning standing ovation [see Video] for Catherine Corless on the Late Late TV show drew a truly revolutionary week in changing attitudes to a close with strong public support.
Yesterday Kathy's group ceased cooperation with the existing Commission of Investigation until they get an answer their Genocide issues letter.
Women stood up for Truth last week.
The Ireland Of Dark Secrets is Dead.
Last week ended it.
________
Source:
TheJournal.ie
She was right: How Catherine Corless uncovered what happened in Tuam
"
So many things get covered up these days, I am just so thankful that this has come out
".
March 3, 2017
She was right: How Catherine Corless uncovered what happened in Tuam
CATHERINE CORLESS SAYS she is not shocked by the confirmation today that a large number of children's bodies have been found at the former mother and baby home in Tuam, Co Galway. The only thing she is surprised about is how the news is already out in the open.
"So many things get covered up these days, I am just so thankful that this has come out," she told TheJournal.ie this afternoon. "I think I half expected that it would be toned down or covered up in some way."
At a hastily-convened press conference this morning, Minister for Children Katherine Zappone confirmed that a 'significant' number of human remains have been discovered at the site of the former Bon Secours home in Tuam. A forensic analysis of some of the remains has found that they were children, ranging from tiny babies to 2-3-year-olds.
It is not yet known how many children were buried at the site. "We simply don't know the numbers," Zappone told the media.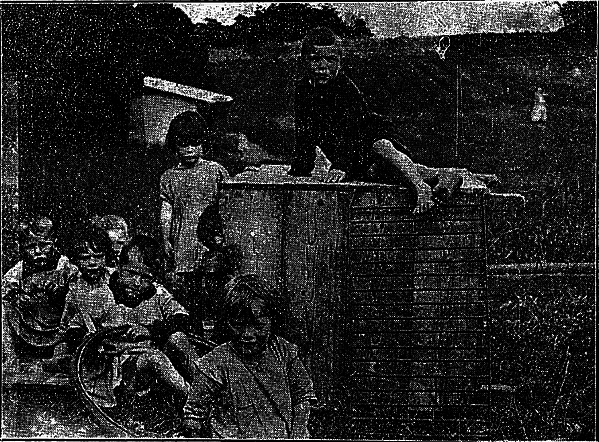 However Corless's meticulous research found that 796 children died at the home and were not given an official burial place.
"It is horrific what they did," she said.
The story has grown from one which was talked about locally in Tuam for decades to one of the most serious scandals the Catholic Church in Ireland has faced – and one which would not have been uncovered if it were not for the work of an amateur historian.
How the story emerged
In 2013, a group of local Tuam people with an interest in history began to raise money for a memorial at the site of where the mother and baby home had been located.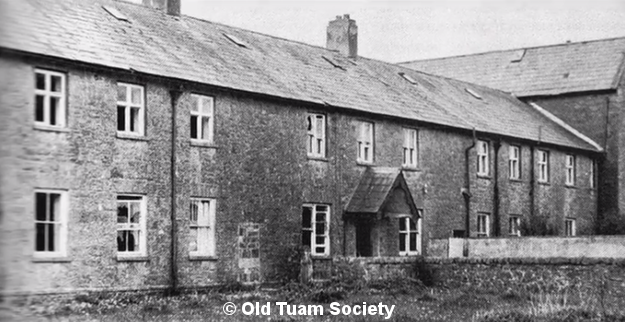 Local people had long known that there had been some kind of graveyard for children from the home, which was officially known as St Mary's, but was known locally as The Home. The institution, which was run by the Bon Secours nuns, was open from 1925 until 1961.
Unmarried women in the area who became pregnant were sent there to give birth away from their families, as at the time, having a so-called 'illegitimate' child was regarded as shameful.
The babies were then left in the institution to be raised by the nuns. Some of them were put up for adoption – in some cases, without the consent of the mothers – while some remained in the care of the nuns.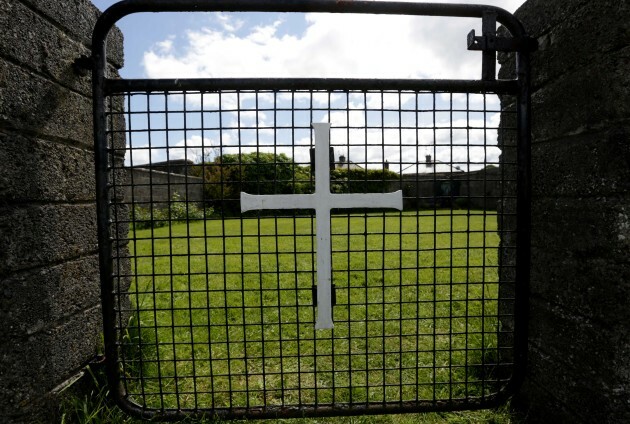 Some of the poorer women who gave birth were forced to work for the nuns in the institution after they had their child as a way to pay for the service which had been provided to them.
The Home was one of many of its type in Ireland at the time: a social service run by a Catholic religious order which imposed the harsh cultural mores of the time and focused on imposing penance and punishment for what the women had done.
When The Home closed down, many of the children were
moved to industrial schools around the country
. The building itself was bulldozed and a housing estate now stands in its place.
Please go to
TheJournal.ie
to read the entire investigative research on this subject.
________
How They Stole My Beautiful Baby - Kathy McMahon with Claire Byrne
Our Irish Genocide - Kathy McMahon on Pat Kenny Show
Broadsheet.ie: Tuam Babies Discussion
Kenny does u-turn on Zappone conversation
Many thanks to the people over on the
BreakForNews
forum who have done a remarkable job exposing this material on Ireland. Please take the time to go to BreakForNews.com to read through the extensive evidence being placed on BFN's forum including audios on Tuam:
Audio Special: Invasion of the body snatchers