United States Marine Field McConnell
Plum

City Online - (

AbelDanger.net

)
February 26, 2017
Abel Danger
(
AD
) explains how President Trump and/or his chief strategist Steve Bannon could have
Serco
's 8(a) agents killed if they are found to have used Demon face-recognition software to extort pedophile newsgroups into concealing murder-for-hire with fake news – as was allegedly the case in the Kula Lumpur VX nerve-gas attack and the droning of MH370 – about patented weaponized devices synchronized on the Federal Bridge Certification Authority.
AD
claims that fifty-six days after the Japanese attack on Pearl Harbor and the entry of the United States into WWII,
Serco
, formerly RCA GB 1929, a radio patent monopoly company, launched murder for hire fake-news services on February 1, 1942 with short-wave broadcasts to Europe, Africa and Far East of BBC or VOA* scripts from the late William Stephenson or American playwright Robert Sherwood.
VOA* = Voice of America
AD
Global Operations Director Field McConnell claims that
Serco
's 8(a) Small Business Technology Companies ('S.B.T.C') used his sister Kristine Marcy to stage the JonBenét Ramsey murder in December 1996 and extort bridge access to
Tor
patented devices (US 6266704 B1) needed to synchronize the 9/11 attacks and fly MH370 through over 6 hours of flying time on the Boeing Uninterruptible Autopilot.
AD
claims that
Serco
8(a) agents tricked a woman in a KL newsgroup into murdering Kim Jong-nam half-brother of North Korean leader, Kim Jong-un on 13 February 2017, by switching a stimulant (US H270 H) used in decontamination studies to the VX nerve gas, patented in the UK in November 1952.
AD
claims that former BBC director general, Greg Dyke sold Demon keys to a
BBC
/MI5 archive of child pornography allegedly assembled by Lord Boothby (d. 1986), Clement Freud (d. 2009) and Jimmy Savile (d. 2011), to Michelle Obama's clients in Chicago to extort 8(a) pedophile groups on the federal bridge.
AD
claims that
Serco
provided the UK Cabinet Office with resilience training on 9/11when Dyke's
BBC
pedophile elites allegedly injected
fake news
into media plays while 8(a) company actors,
experienced journalists and television crews
told Americans that they had been attacked by the Bin Laden Group
Field McConnell is asking to meet with President Trump and White House strategist Steve Bannon to explain how they can stop
Serco
's alleged use of fake news in murder-for-hire by using a 14-word amendment/addition [see brackets] to 18 U.S. Code § 1958 - Use of interstate commerce facilities in the commission of murder-for-hire where "
Whoever travels … with intent that a murder be committed
[or news or evidence of such a murder be concealed, withheld, destroyed or faked]
…
and if death results, shall be punished by death or life imprisonment, or shall be fined not more than $250,000, or both.
"
Steve Bannon Takes on the "Fake News" Media at CPAC - 'The Five', 2/23/17
Kim Jong Un's brother was killed by banned NERVE AGENT
Watch Flight MH370 simulator--So Interesting !!!!!-- Will we ever know what happened?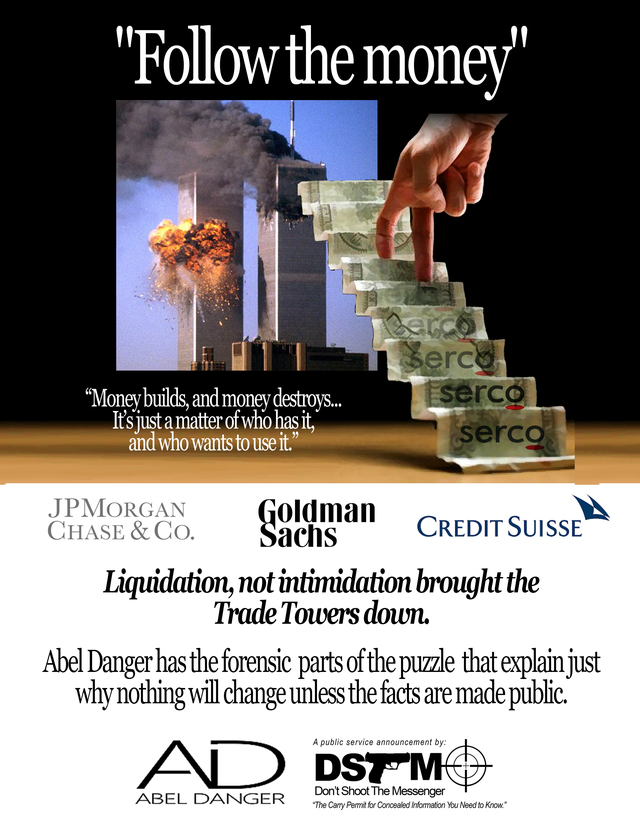 Meet Field's Sister, Kristine Marcy (Sister Abel, Brother Cain)
SERCO

Owns the World, | Big Brother Watch




Copy of

SERCO

GROUP PLC: List of Subsidiaries AND Shareholders!

(Mobile Playback Version)

"Digital Fires Instructor

Serco

– Camp Pendleton, CA Uses information derived from all military disciplines (e.g., aviation, ground combat, command and control, combat service support, intelligence, and opposing forces) to determine changes in enemy capabilities, vulnerabilities, and probable courses of action."
"Steven Bannon EVISCERATES Dems And Fake News Outlets, Wow NEWS by

Richard Smith

February 25, 2017 4:55 am0 One would think that if a news organization were to spread false information, then that news organization would quickly falter. Although, we find that is not always the case.
However, some liberal biased network are fans of "alternative facts" and not a fan of the real ones.
Bannon made a rare appearance Thursday at the Conservative Political Action Conference (CPAC) with Donald Trump's Chief of Staff and former RNC head Reince Priebus.
This is where Bannon literally put the American press in check by stating, "It's not only not going to get better, it's going to get worse every day for the media."
Bannon went on to explain:
'And here's why, by the way, the internal logic makes sense — they're corporatist, globalist, media, that are adamantly opposed, they're adamantly opposed to an economic nationalist agenda like Donald Trump has. President Trump laid this out many years ago.' Bannon continued:
'Here's why it's going to get worse — because he's going to continue to press his agenda. As economic conditions get better, as more jobs get better, they're going to continue to fight. If you think, if you think they're going to give you your country back without a fight you're sadly mistaken. Every day it's going to be a fight.'
Are you glad to have a fighter like Steven Bannon by Trump's side? God's speed, sir!"
"Method for transmitting data from multiple clock domains and a device having data transmission capabilities US 20090274168 A1 ABSTRACT A method that includes defining a transmission schedule of a TDM data frame that includes multiple TDM time slots allocated for transmitting data over a TDM line; the method is characterized by including: providing a transmission clock signal having a transmission clock frequency to the TDM line, providing a first clock signal having a first clock frequency to data sources that belong to a first group of data sources and providing a second clock signal having a second clock frequency to data sources that belong to a second group of data sources; wherein the first clock frequency and the second clock frequency are higher than the transmission clock frequency; pre-fetching, to a first intermediate storage a data segment from a data source out of the first group of data sources in response to a fullness level of the first intermediate storage unit and to the transmission schedule; pre-fetching, to a second intermediate storage a data segment from a data source out of the second group of data sources in response to a fullness level of the first intermediate storage unit and to the transmission schedule; providing, in response to the transmission schedule, a stabilized data segment from the first or the second intermediate storage units to a transmission storage unit and transmitting the data segment from the transmission storage unit over the TDM line.
Publication number: US20090274168 A1 Publication type: Application Application number: US 12/302,225 PCT number: PCT/IB2006/051694 Publication date: Nov 5, 2009 Filing date: May 29, 2006 Priority date: May 29, 2006 Also published as:

US7787484

,

WO2007138385A1

Inventors:

Eran Glickman

,

Yaron Alankry

,

Erez Parnes

Original Assignee:

Freescale Semiconductor, Inc.

Export Citation: BiBTeX, EndNote, RefMan

Patent Citations

(21),

Referenced by

(9),

Classifications

(8),Legal Events (17) External Links: USPTO, USPTO Assignment, Espacenet"
"Chemical warfare simulant US H270 H ZUSAMMENFASSUNG A chemical 2-(diisopropylamino)ethyl dimethylthiocarbamate as a simulant use in place of VX nerve gas in decontamination studies.
Veröffentlichungsnummer: USH270 H Publikationstyp: Erteilung Anmeldenummer: US 06/784,718 Veröffentlichungsdatum: 5. Mai 1987 Eingetragen: 5. Mai 1987 Prioritätsdatum: 5. Mai 1987 Erfinder:

Joseph W. Hovanec

Ursprünglich Bevollmächtigter: The

United States Of America

As Represented By

The Secretary Of The Army

Zitat exportieren: BiBTeX, EndNote, RefMan

Nichtpatentzitate

(1),

Referenziert von

(2),

Klassifizierungen

(5) Externe Links:

USPTO

,

USPTO-Zuordnung

,

Espacenet

"
"FEBRUARY 25, 2017 8:48 AM The Latest: Vietnam: Suspect thought she was playing a prank KUALA LUMPUR, MALAYSIA The Latest on Malaysia's investigation into the apparent assassination of the half brother of North Korean leader Kim Jong Un (all times local): 9:45 p.m.
Vietnam says the Vietnamese woman under arrest in Malaysia for allegedly helping to carry out the deadly attack on North Korean ruler Kim Jong Un's half brother thought she was taking part in a prank.
Doan Thi Huong is among two women arrested for the Feb. 13 airport attack on Kim Jong Nam, which Malaysian police say was carried out with the banned chemical weapon VX nerve agent.
Vietnam's foreign ministry said in a statement posted on its website that a representative from the Vietnamese Embassy in Malaysia met with Huong on Saturday and confirmed that she is Vietnamese citizen. She is in stable health.
According to the statement, Huong said she was tricked and thought she was playing a prank. The other woman arrested over the attack, an Indonesian, also says she thought she was taking part in a prank. ___ 8:30 p.m. Malaysian police say they will conduct a sweep of the terminal at Kuala Lumpur's airport where North Korean ruler Kim Jong Un's exiled half brother was killed to check for possible traces of the toxic chemical suspected to have been used in the attack.
A police statement Saturday said the operation will start at 1 a.m. Sunday.
The sweep will involve officers from the police's chemical, biological, radiological and nuclear teams, as well as the hazardous materials unit under the fire department and the atomic energy board.
Since the Feb. 13 attack, tens of thousands of passengers have passed through Kuala Lumpur's airport. No areas were cordoned off and protective measures were not taken, though officials announced Friday that the facility would be decontaminated. ___
7:55 p.m. Malaysia says it will issue an arrest warrant for a North Korean diplomat if he refuses to cooperate with the investigation into the deadly attack on North Korean ruler Kim Jong Un's exiled half brother.
The investigation has unleashed a serious diplomatic fight between Malaysia and North Korea, a prime suspect in the Feb. 13 killing of Kim Jong Nam at Kuala Lumpur's airport. On Friday, Malaysian police said the banned chemical weapon VX nerve agent was used to kill Kim.
Malaysia said earlier in the week that Hyon Kwang Song, a second secretary at the North Korean Embassy in Kuala Lumpur, was wanted for questioning. But authorities at the time acknowledged that he has diplomatic immunity and that they couldn't compel him to appear.
On Saturday, Malaysia's tone changed.
Abdul Samah Mat, the police chief leading the investigation, said authorities would give the diplomat "reasonable" time to come forward. If he doesn't, police will issue a notice compelling him to do so, though diplomats have immunity privileges even in criminal cases. ___
5 p.m. Indonesia's deputy ambassador to Malaysia says the Indonesian suspect in the death of North Korean leader Kim Jong Un's half brother was paid $90 to help carry out the attack involving VX nerve agent.
But Deputy Ambassador Andriano Erwin repeated Siti Aisyah's previous claim that she was duped into the plot, thinking she was taking part in a prank.
Erwin met Aisyah on Saturday in Malaysia, where the 25-year-old is in custody. Another alleged attacker, a Vietnamese woman, also has been arrested.
According to police, Aisyah rubbed VX nerve agent on the face of Kim Jong Nam amid crowds of travelers at Kuala Lumpur's airport on Feb. 13. Kim was the older half brother of North Korea's ruler.
Read more here:

http://www.mcclatchydc.com/news/politics-government/national-politics/article134942204.html#storylink=cpy

"
"Secrets, Patents, and the History of VX Nerve Gas: When Should Scientific Information Be Classified? Seminar Open to the Public - Belfer Center Library, Littauer-369 March 18, 2005 2:00-3:30 p.m. Related Project:

International Security

Description: Dr. Balmer is the author of Britain and Biological Warfare: Expert Advice and Science Policy, 1935–65. Please join us! Light Refreshments provided. Everyone is welcome, but admittance will be on a first come – first served basis. Speaker Info:
Dr. Brian Balmer, Senior Lecturer, Department of Science and Technology Studies, University College London; Visiting Scholar, MIT Program in Science, Technology and Society Contact: International Security Program Coordinator 79 John F. Kennedy St., Mailbox 53 Cambridge, MA 02138 USA Email: susan_lynch@hks.harvard.edu Phone: 617-496-1981"
"

Serco

Awarded $95 Million Patent Classification Contract with the U.S. Patent and Trademark Office November 30, 2015 RESTON, VA – November 30, 2015 –

Serco

Inc., a provider of professional, technology, and management services, announced today the Company has been awarded a patent classification services contract with the United States Patent and Trademark Office (USPTO).

Serco

will provide initial patent classification and reclassification services to support USPTO's core mission of examining, granting, and disseminating patents and trademarks. The recompete contract has a one-year base period with four one-year option periods, and is valued at $95 million over the five-year period, if all options and award terms are exercised."
"The chemists Ranajit Ghosh La-a and J.F. Newman discovered the V-series nerve agents at the British firm

ICI

in 1952,

patenting diethyl S-2-diethylaminoethyl phosphono- thioate (

agent VG

) in November 1952.

Further commercial research on similar compounds ceased in 1955 when its lethality to humans was discovered. The U.S. went into production of large amounts of VX in 1961 at

Newport Chemical Depot

."
"In the

BBC

One

spy drama

Spooks

, an episode named "I Spy Apocalypse" (Series 2, Episode 5) features an EERE (Extreme Emergency Response Exercise) turned real life emergency. A

dirty bomb

was reported to have exploded in Parliament Square and later the

Morningside

area of

Edinburgh

. The bomb was confirmed to have dispersed VX in quantities that exceeded the lethal dose across much of the southeast of England. It is later found that the emergency is a well constructed and believable exercise designed to test the

MI5

officers to their limits."
"The Office of Foreign Assets Control (OFAC) is a

financial intelligence

and enforcement agency of the

U.S. Treasury Department

charged with planning and execution of economic and trade sanctions in support of U.S.

national security

and foreign policy objectives. [3] Under Presidential national emergency powers, OFAC carries out its activities against foreign states as well as a variety of problematic organizations and individuals, like terrorist groups, deemed to be a threat to U.S. national security.[4]
As a component of the U.S. Treasury Department, OFAC operates under the auspices of the

Office of Terrorism and Financial Intelligence

and is primarily composed of intelligence targeters and lawyers. While many of OFAC's targets are broadly set by the White House, most individual cases are developed as a result of lengthy investigations by OFAC's Office of Global Targeting (OGT).[5]
Often described as one of the most powerful yet unknown government agencies,[5][6] OFAC has been in existence for more than a half-century and is playing an increasingly significant role as a foreign policy lever of the U.S. government. The agency is empowered to levy significant penalties against entities that defy it, including imposing colossal fines, freezing assets, and altogether barring parties from operating in the U.S. Notably, in 2014, OFAC reached a record $1 billion settlement with the French BNP Paribas, which was a portion of approximately $9 billion penalty imposed in relation to the case as a whole.[7]" "

Onion

routing network for securely moving data through communication networks US 6266704 B1 ABSTRACT The onion routing network is used to protect Internet initiators and responders against both eavesdropping and traffic analysis from other users of the Internet. In the onion routing of the invention, instead of making connections directly to a responding machine, users make connections through onion routers. The onion routing network allows the connection between the initiator and responder to remain anonymous. Anonymous connections hide who is connected to whom and for what purpose from outside eavesdroppers.
Publication number: US6266704 B1 Publication type: Grant Application number: US 09/086,541 Publication date: Jul 24, 2001 Filing date: May 29, 1998 Priority date: May 30, 1997 Fee status: Lapsed Inventors:

Michael G. Reed

,

Paul F. Syverson

,

David M. Goldschlag

Original Assignee: The United States Of America As Represented By

The Secretary Of The Navy

Export Citation: BiBTeX, EndNote, RefMan

Patent Citations

(11),

Non-Patent Citations

(16), Referenced by (107),Classifications (15), Legal Events (6)"
"

Serco

Combined Resilience Exercising

http://www.epcollege.com/EPC/media/MediaLibrary/Downloads/Gold-Standard.pdf


Types of Exercise Workshop Exercises These are structured discussion events where participants can explore issues in a less pressurized environment.
They are an ideal way of developing solutions, procedures and plans rather than the focus being on decision making. Table Top Exercises These involve a realistic scenario and will follow a time line, either in real-time or with time jumps to concentrate on the more important areas. The participants would be expected to be familiar with the plans and procedures that are being used although the exercise tempo and complexity can be adjusted to suit the current state of training and readiness. Simulation and media play can be used to support the exercise. Table-top exercises help develop teamwork and allow participants to gain a better understanding of their roles and that of other agencies and organisations.
Command/Control Post Exercises These are designed primarily to exercise the senior leadership and support staff in collective planning and decision making within a strategic grouping. Ideally such exercises would be run from the real command and control locations and using their communications and information systems. This could include a mix of locations and varying levels of technical simulation support. The

Gold

Standard system is flexible to allow the tempo and intensity to be adjusted to ensure maximum training benefit, or to fully test and evaluate the most important aspects of a plan. Such exercises also test information flow, communications, equipment, procedures, decision making and coordination.
Simulation and Media Support The method of delivering an exercise is flexible and will be designed with the client to meet their requirements with options ranging from simple paper-based delivery through to full use of their real communications systems

[

Red

Switch Network and Hawkeye onion router surveillance aircraft]

and advance computer simulation

[In Trump's death pool and war room suites]

. In addition, media play can also be added in the form of news injects and the provision of experienced journalists and television crews to help test procedures and also assist in training key staff.
Gold Standard Emergency Planning College The Hawkhills, Easingwold, York North Yorkshire, YO61 3EG +44(0) 1347 821406 enquiries@emergencyplanningcollege.com

www.epcollege.com

" Kristine Marcy

[ICE Foundation]

Board Director The National Academy of Public Administration (NAPA) Kristine M. Marcy served as President and CEO of the National Academy of Public Administration, a non-profit organization chartered by Congress and dedicated to improving Government from January 2011 to June 30, 2011 at the unanimous request of the Board of Directors. Ms. Marcy is a retired federal executive with over 30 years of experience in ten federal departments and agencies including Small Business Administration, Department of Justice Immigration and Naturalization Service, DOJ U.S. Marshals Service, and DOJ Office of the Deputy Attorney General. During her career, Ms. Marcy blended deep technical knowledge with extensive hands-on experience to assist agencies in both operational and leadership positions. Post retirement, Ms. Marcy was an executive consultant for McConnell International, a Government Relations consulting firm, and brought her considerable network of contacts and her direct knowledge of many US federal agencies to help private sector clients develop business strategies." "DHS ICE OTD … Since 1986, through various contracts,

Serco

has provided full training lifecycle support for all areas of this key Law Enforcement organization including Inspections, Border Patrol, Enforcement, and DHS operations at the Federal Law Enforcement Training Academy in Glynco, GA. ..

Serco

developed and scripted three scenarios based on negligent practices identified by the IG report that have resulted in the use of lost or uncontrolled weapons for robbery, murder, and the accidental death of a child. We used creative animation techniques, sound effects, music, and talented voice actors playing multiple characters to create an emotional appeal much different—and infinitely more powerful—from the standard WBT offering.

Serco

has trained more than 400,000 DHS students in every region and district, at every land, air and sea border crossing, in classrooms, through WBT, train-the-trainer programs, on-the-job training and through the implementation of performance support systems in a blended learning environment. In collaboration with ICE OTD, our latest efforts have resulted in the accreditation and completion of three programs, including HSI FOTP, ICE OTD IDC, and ICE OPR.

Serco

was integral to the ICE team that was recognized by the 2012 "Excellence in Law Enforcement" Award given to the ICE Domestic Field Operations Training Program (DFTOP) Accreditation Project for having greatly improved ICE training, increasing operational efficacy and efficiency, and minimizing safety issues to ICE officers and the public."
"

Serco

: Is it a company or a sovereign power? Posted on

2010 October 5

| Leave a comment

SERCO

– The Biggest Company You've Never Heard Of From Australian television [2:49] If one single company had to be chosen as the exemplar of the military/industrial complex, esnl's pick would be

Serco

, a British company created in 1929 as a local branch of Radio Corporation of America.
Today the firm runs air traffic control towers in the U.S., immigration detention centers in Australia, schools and the anti-missile defense system in Britain, and much, much more.
Of special interest to us is the company's growing role in the espionage world and intelligence world, especially here in the U.S., where it is based in Reston, Virginia, the nation's capital of corporate spookery.
According to Crocodyl, the company holds contracts with an alphabet soup of three- and four-letter agencies, including the National Security Agency [NSA], National Geospatial-Intelligence Agency [NGA], the Defense Information Systems Agency (DISA), Office of Naval Intelligence, the Air Force Information Warfare Center, and the Department of Defense.
Here's an example of the folks who work for

Serco

, from a new hire announcement posted by the company two years ago:

Serco

Inc., a provider of professional, technology, and management services to the federal government, ­announced today that Maureen Baginski has been named Vice President of the intelligence business and National Security Advisor at

Serco

. … From 2003 to 2005, Ms. Baginski served as the FBI's Executive Assistant Director for Intelligence where she was responsible for establishing and managing the FBI's first-ever intelligence program. Her mission was to adapt FBI intelligence capabilities with information technologies to create an intelligence-sharing operation that could identify threats before they became attacks.
From 1979 to 2003, Ms. Baginski served at the National Security Agency (NSA), where she held a variety of positions, including Signals Intelligence (SIGINT) Director, Senior Operations Officer in the National Security Operations Center; Executive Assistant to the Director of NSA/Central Security Service, Chief Officer of the Director; Assistant Deputy Director of Technology and Systems; and lead analyst for the Soviet Union. As SIGINT Director, Ms. Baginski successfully established and directed a unified program to exploit encrypted or denied information on global networks. Leading the NSA's Signals Intelligence Directorate, the Nation's high technology cryptology organization, she managed a complex and geographically dispersed distributed information production enterprise.
The company's CEO is an India-born Pentecostal Christian

[shades of Dinesh D'Souza]

, and is profiled here by The Guardian's Janice Martinson in 2006."
"

Serco

's Office of Partner Relations (OPR) helps facilitate our aggressive small business utilization and growth strategies. Through the OPR,

Serco

mentors four local small businesses under formal Mentor Protégé Agreements: Three sponsored by DHS (Base One Technologies, TSymmetry, Inc., and HeiTech Services, Inc.,) and the fourth sponsored by GSA (DKW Communications, Inc.).

Serco

and HeiTech Services were awarded the 2007 DHS Mentor Protégé Team Award for exceeding our mentoring goals."
"Contact 111 Eighth Avenue New York, NY 10011 Description Base One Technologies, Ltd. is a DOMESTIC BUSINESS CORPORATION, located in New York, NY and was formed on Feb 15, 1994. This file was obtained from the Secretary of State and has a file number of 1795583." …. "Base One Technologies – Corporate Strategy – We are a Government Certified Women-Owned Business We practice Diversity Recruitment and Staffing for IT positions Base One was founded in 1994 by a women engineer who had made a career in technology research for many years. ..We are also partnered with firms that are 8A certified as Minority firms, Disabled , Native American firms, Vietnam veteran firms, women owned firms. .. Base One's staff of engineers are a diverse group of professionals. This diverse network of engineers helps us to branch out to other engineers and creates an even larger network of resources for us to work with. .. Information Security Planning is the process whereby an organization seeks to protect its operations and assets from data theft or computer hackers that seek to obtain unauthorized information or sabotage business operations.

Key Clients Benefiting From Our Information Security Expertise: Pentagon Renovation Program, FAA, Citigroup, MCI.

.. Performs architectural assessments and conducts both internal and external penetration testing. The results of these efforts culminate in an extensive risk analysis and vulnerabilities report. Develops, implements and supports Information Security Counter measures such as honey-pots and evidence logging and incident documentation processes and solutions."
"The 8(a) Business Development Program assists in the development of small businesses owned and operated by individuals who are socially and economically disadvantaged, such as women and minorities. The following ethnic groups are classified as eligible: Black Americans; Hispanic Americans; Native Americans (American Indians, Eskimos, Aleuts, or Native Hawaiians); Asian Pacific Americans (persons with origins from Burma, Thailand, Malaysia, Indonesia, Singapore, Brunei, Japan, China (including Hong Kong), Taiwan, Laos, Cambodia (Kampuchea), Vietnam, Korea, The Philippines, U.S. Trust Territory of the Pacific Islands (Republic of Palau), Republic of the Marshall Islands, Federated States of Micronesia, the Commonwealth of the Northern Mariana Islands, Guam, Samoa, Macao, Fiji, Tonga, Kiribati, Tuvalu, or Nauru); Subcontinent Asian Americans (persons with origins from India, Pakistan, Bangladesh, Sri Lanka, Bhutan, the Maldives Islands or Nepal). In 2011, the SBA, along with the FBI and the IRS, uncovered a massive scheme to defraud this program. Civilian employees of the U.S. Army Corps of Engineers, working in concert with an employee of Alaska Native Corporation Eyak Technology LLC allegedly submitted fraudulent bills to the program, totaling over 20 million dollars, and kept the money for their own use.[26] It also alleged that the group planned to steer a further 780 million dollars towards their favored contractor.[27]"

Yours sincerely,

Field McConnell, United States Naval Academy, 1971; Forensic Economist; 30 year airline and 22 year military pilot; 23,000 hours of safety; Tel: 715 307 8222

David Hawkins Tel: 604 542-0891 Forensic Economist; former leader of oil-well blow-out teams; now sponsors Grand Juries in CSI Crime and Safety Investigation