United States Marine Field McConnell
Plum

City Online - (

AbelDanger.net

)
February 20, 2017
Abel Danger
(
AD
) how President Trump could purge fake news from
Serco
's alleged media plays in respect of the anthrax attacks on two Democratic Senators in October 2001 by extending RICO penalties for murder-for-hire to
Serco
's 8(a) newsgroup pedophiles who appear to have used fake news on the Federal Bridge Certification Authority network which drove Bruce Ivins – a senior biodefense researcher at USAMRIID*, Fort Detrick, Maryland and a key suspect in the anthrax attacks – to suicide in July 2008.
USAMRIID* = United States Army Medical Research Institute of Infectious Diseases
AD
claims that
Serco
(formerly RCA GB 1929 – a radio monopoly company) shareholders including the British government used BBC and VOA** scripts prepared by the Canadian William "Intrepid" Stephenson with American playwright Robert Sherwood to launch a 'modern' fake-news media-play service over British short-wave broadcasts to Europe, Africa and the Far East on February 1, 1942 – fifty-six days after the Japanese attack on Pearl Harbor and the entry of the United States into WWII.
VOA** = Voice of America
AD
claims that
Serco
used its 8(a) company contacts in Vietnam to arrange up to 32 propaganda tapes by John McCain in 1969 for broadcast over North Vietnam radio to US troops and, ten years later, other 8(a) companies in the Navy's Office of Legislative Affairs in the Russell Senate Office Building to help McCain entrap senators and staff with "
overseas trips with entertaining
[i.e. pedophile]
side escapades.
"
AD
claims that
Serco
shareholders positioned Arizona Senator John McCain as chairman of the International Republican Institute (IRI) in 1993 to oversee VOA funding by the pedophile agents in the Department of State and the injection of fake news intended to legitimize revolution by marginalized groups including youth in countries such as Haiti prior to the 2004 Haitian coup d'état and women in Egypt during the Arab Spring.
AD
claims that Serco gave IP lawyer Michelle Obama custody of an online archive of child pornography in Chicago and London for use by
Serco
8(a) companies in extorting government leaders through
"ICE, its state and local law enforcement partners, the United States Marshals Service, Europol, and Interpol.
"
AD
claims that
Serco
ordered Kristine "Con Air" Marcy to establish a
virtual floating matrix
of 8(a) pedophile newsgroups on the federal bridge in 1996 by flying parolees and ICE agents to snuff-film productions at a B.C. pig farm hosted by the federally-registered 'Piggy Palace Good Times Society'.
AD
Global Operations Director Field McConnell claims that his sister Kristine Marcy and ICE staged the JonBenét Ramsey murder in December 1996 and used
Serco
'S.B.T.C' – 8(a) Small Business Technology Companies – newsgroups to extort access to mentor devices (US 6276277 B1) for the 9/11 attacks.
AD
claims that
Serco
authorized McCain and patent lawyer Hillary Clinton to use a patent pool of bridge technologies including weapons from mentors at Boeing, Lockheed Martin, Northrop Grumman and Raytheon and possibly milled powder from Johnson & Johnson for the media plays associated with 9/11.
AD
claims that on 9/11,
Serco
offered sovereign and senior levels of government fake resilience training in which media play [were] added in the form of news injects [fake news] and … experienced journalists and television crews [provided] to convince Americans they had been attacked by the Bin Laden Group.
Field McConnell is asking to meet with President Trump and Attorney General Jefferson "Jeff" Sessions III to explain how President Trump could purge fake news from media plays associated with crimes of murder for hire by a 14-word amendment/addition [see brackets] to 18 U.S. Code § 1958 - Use of interstate commerce facilities in the commission of murder-for-hire where
"Whoever travels … with intent that a murder be committed
[or news or evidence of such a murder be concealed, withheld, destroyed or faked]
… and if death results, shall be punished by death or life imprisonment, or shall be fined not more than $250,000, or both."
Attorney Paul Kemp says FBI falsely blamed Bruce Ivins for anthrax attacks (1 of 3).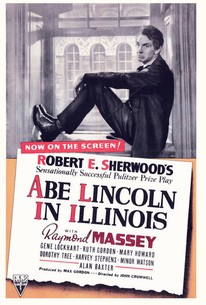 ENHANCED VERSION: News Reports WTC7 Fell Before It Happens!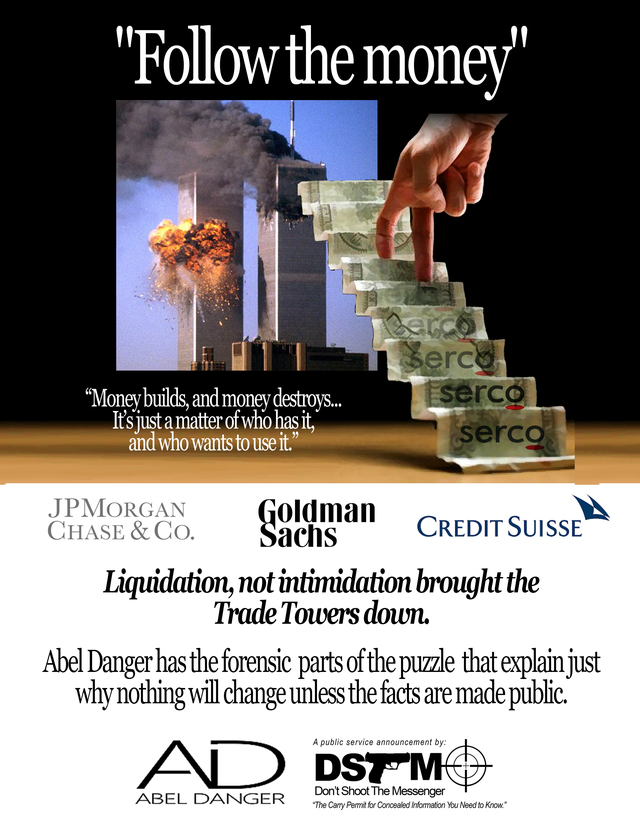 SERCO

Owns the World, | Big Brother Watch




Copy of

SERCO

GROUP PLC: List of Subsidiaries AND Shareholders!

(Mobile Playback Version)

"The spoliation of evidence is the intentional, reckless, or negligent withholding, hiding, altering, fabricating, or destroying of

evidence

relevant to a legal proceeding. Spoliation has two possible consequences: in jurisdictions where the (intentional) act is criminal by statute, it may result in fines and incarceration (if convicted in a separate criminal proceeding) for the parties who engaged in the spoliation; in jurisdictions where relevant case law precedent has been established, proceedings possibly altered by spoliation may be interpreted under a spoliation inference, or by other corrective measures, depending on the jurisdiction."
"update from Anonymous (2/27/11) … I previously had no idea that the tin concentration was 6000 ppm – I thought is probably 100ppm and interesting but not a major finding. This is because the FBI withheld the information. Even from Sandia and Livermore.
6000ppm is astonishing – and it tracks the silicon – the more silicon, the more tin Had that information been made available to Livermore 8 years ago, as it should have been – the Livermore scientists would immediately have suspected a connection between silicon and tin. The most obvious one is that a tin catalyst was used to cure the silicone (polymerized glass). Tin is commonly used for this purpose.
That the FBI deliberately withheld the silicon concentrations from Congress is beyond dispute, That's what they did – no ifs ands or buts about it. When the FBI mislead, that simply exposes that they have something to hide."
"FRIDAY, MAY 20, 2011

Anthrax "Conviction" Falls Apart

Silicon and Tin Added to Weaponize Anthrax McClatchy noted yesterday:
Buried in FBI laboratory reports about the anthrax mail attacks that killed five people in 2001 is data suggesting that a chemical may have been added to try to heighten the powder's potency, a move that some experts say exceeded the expertise of the presumed killer.
The lab data, contained in more than 9,000 pages of files that emerged a year after the Justice Department closed its inquiry and condemned the late Army microbiologist Bruce Ivins as the perpetrator, shows unusual levels of silicon and tin in anthrax powder from two of the five letters. Those elements are found in compounds that could be used to weaponize the anthrax, enabling the lethal spores to float easily so they could be readily inhaled by the intended victims, scientists say.
The existence of the silicon-tin chemical signature offered investigators the possibility of tracing purchases of the more than 100 such chemical products available before the attacks, which might have produced hard evidence against Ivins or led the agency to the real culprit. But the FBI lab reports released in late February give no hint that bureau agents tried to find the buyers of additives such as tin-catalyzed silicone polymers.
The apparent failure of the FBI to pursue this avenue of investigation raises the ominous possibility that the killer is still on the loose. A McClatchy analysis of the records also shows that other key scientific questions were left unresolved and conflicting data wasn't sorted out when the FBI declared Ivins the killer shortly after his July 29, 2008, suicide.


http://georgewashington2.blogspot.ca/2011/05/anthrax-conviction-falls-apart.html

"
"BBC News Page last updated at 22:17 GMT, Thursday, 7 August 2008 23:17 UK Ambiguous case of 'anthrax killer' By Kevin Connolly BBC News, Washington Bruce Edwards Ivins was an enigmatic character who ended his life in much the same manner as he appears to have led it - a manner which was troubling, ambiguous and dark.
It is also impossible to construct a convincing and rounded picture of Ivins' personality from the conflicting impressions offered by FBI investigators on the one hand, who believe he was a deeply disturbed mass murderer, and on the other by friends and colleagues who portray a gentler, more reflective figure.
There are shades of light and dark within most of us, but rarely are they as extreme as the different facets of Ivins' character. Here was a man who played the organ in his local church, founded a juggling group to entertain children and wrote amusing jingles to play at leaving parties when colleagues moved on to new jobs.
He was also tormented by paranoid, delusional thoughts, drank heavily and wrote a poem containing the lines: "I'm the other half of Bruce - when he lets me out... I push Bruce aside, then I'm free to run about!"
Previous suspect
This all matters because the American authorities have taken the extraordinary step of publishing the evidence they had collected against Bruce Ivins.
They are trying to prove that he was solely responsible for the anthrax attacks in late 2001, which terrified an America already traumatised by the 9/11 bombings."
"SFL TAP Career Counselor II Fort Detrick FTST, MD

Serco

Fort Detrick, MD 21702 SFL-TAP Career Counselor II - Fort Detrick FTST, MD Job Description The Career Counselor II provides direct SFL-TAP (Soldier for Life Transition Assistance Program, formerly ACAP) services to transitioning military personnel, Army civilians, and their family members. Services include the conduct of automated and manual pre-separation briefings, delivery of job assistance training in group or individual settings, conduct of individual counseling sessions, and other job assistance activities such as resume critiques and mock interviews. The SFL-TAP Counselor II:
--Assists clients in the use of the ACAP/SFL-TAP XXI automated system -- Supports SFL-TAP Center marketing initiatives by briefing installation leaders and managers --Tracks the progress of clients and motivates clients to increase their utilization of SFL-TAP Center services --May manage supplies or assume responsibility for a major activity such as job fairs, employer days, or the conduct of a classroom event --Relies on experience and judgment to plan and accomplish goals --Works under general supervision or independently and typically reports to a supervisor or manager --Mobile Transition Teams (MTT) / Forward Transition Support Teams (FTST) are geographically located at other facilities and may require travel and/or extended hours or weekend coverage
Company

Serco

Inc. (

Serco

) is the Americas division of

Serco

Group, plc, one of the worlds leading and most admired service companies.

Serco

serves Federal, state and local governments, along with the Canadian government and commercial customers."
"The 2001 anthrax attacks, also known as Amerithrax from its

Federal Bureau of Investigation

(FBI) case name, occurred within the United States over the course of several weeks beginning on September 18, 2001, one week after the

September 11 attacks

. Letters containing anthrax spores were mailed to several news media offices and two Democratic U.S. Senators, killing five people and infecting 17 others. According to the FBI, the ensuing investigation became "one of the largest and most complex in the history of law enforcement."[1] …
The attacks followed a week after the September 11 attacks which had caused the destruction of the World Trade Center in New York City, damage to The Pentagon in Arlington, Virginia and the crash of an airliner in Shanksville, Pennsylvania. The anthrax attacks came in two waves. The first set of anthrax letters had a Trenton, New Jersey postmark dated September 18, 2001. Five letters are believed to have been mailed at this time to: ABC News, CBS News, NBC News and the New York Post, all located in New York City and to the National Enquirer at American Media, Inc. (AMI) in Boca Raton, Florida.[13] Robert Stevens, the first person who died from the mailings, worked at the Sun tabloid, also published by AMI, died on October 5, 2001, four days after entering a Florida hospital with an undiagnosed illness that caused him to vomit and be short of breath.[14][15] Only the New York Post and NBC News letters were found;[16] the existence of the other three letters is inferred because individuals at ABC, CBS and AMI became infected with anthrax. Scientists examining the anthrax from the New York Post letter said it appeared as a coarse brown granular material looking like Purina Dog Chow.[17]
Two more anthrax letters, bearing the same Trenton postmark, were dated October 9, three weeks after the first mailing. The letters were addressed to two Democratic Senators, Tom Daschle of South Dakota and Patrick Leahy of Vermont. At the time, Daschle was the Senate Majority leader and Leahy was head of the Senate Judiciary Committee. The Daschle letter was opened by an aide, Grant Leslie, on October 15, and the government mail service was shut down. The unopened Leahy letter was discovered in an impounded mailbag on November 16. The Leahy letter had been misdirected to the State Department mail annex in Sterling, Virginia, because a ZIP code was misread; a postal worker there, David Hose, contracted inhalational anthrax.
More potent than the first anthrax letters, the material in the Senate letters was a highly refined dry powder consisting of about one gram of nearly pure spores. A series of conflicting news reports appeared, some claiming the powders had been "weaponized" with silica. Bioweapons experts who later viewed images of the attack anthrax saw no indication of "weaponization".[18] Tests by Sandia National Laboratories in early 2002 confirmed that the attack powders were not weaponized.[19][20]
At least 22 people developed anthrax infections; 11 of which contracted the especially life-threatening inhalational variety. Five died of inhalational anthrax: Stevens; two employees of the Brentwood mail facility in Washington, D.C., Thomas Morris Jr. and Joseph Curseen; and two whose source of exposure to the bacteria is still unknown, Kathy Nguyen, a Vietnamese immigrant resident in the borough of the Bronx who worked in New York City, and the last known victim Ottilie Lundgren, a 94-year-old widow of a prominent judge from Oxford, Connecticut.
Because it took so long to identify a culprit, the 2001 anthrax attacks have been compared to the

Unabomber

attacks which took place from 1978 to 1995.[21]"
"BBC News Wednesday, 25 July, 2001, 18:14 GMT 19:14 UK Britain's 'Anthrax Island' Anthrax is one of the best known agents of biological warfare - and possibly one of the most feared.
The bacterium occurs naturally, in low levels, in some animals, but when it is inhaled by humans in the form of spores it is deadly.
The killing power of anthrax was demonstrated by British scientists during the Second World War when it was released on a tiny Scottish island to wipe out a flock of sheep.
The island, Gruinard, just off the mainland, in Gruinard Bay, half way between Ullapool and Gairloch in the Highlands, was so contaminated that it was deemed out-of-bounds for almost 50 years.
The 1942 test was sanctioned amid fears the Germans might attack the UK with biological or chemical weapons. Anthrax can be contracted by skin contact, ingestion or inhalation, but it is through inhalation that it is at its most deadly and proves to be fatal in about 95% of cases, even with medical treatment.
Experts on biological weapons have suggested that 100kg of anthrax sprayed on a major city could kill more than 3m people. When anthrax spores are inhaled death usually takes around seven days and will be as a result of symptoms like internal bleeding, blood poisoning or even meningitis.
Initial symptoms after inhalation might include mild fever, malaise, fatigue, coughing and, occasionally a feeling of pressure on the chest.
Decontamination project
It was previously not uncommon for animal workers to become infected with anthrax through skin contact - it was called woolsorter's disease at one point - when a boil would appear which would eventually form a black centre.
When scientists experimented with anthrax on Gruinard Island a film was made of their work and it remained classified until 1997.
Sheep were taken to an open field, secured in wooden frames, and exposed to a bomb that scattered the spores. The sheep started dying three days later.
Despite attempts to disinfect Gruinard Island, the spores left by the experiments kept the island in quarantine for 48 years. The final WW II report on the Gruinard Island tests suggested anthrax could be used to render cities uninhabitable "for generations". In 1986 an English company was paid half a million pounds to decontaminate the 520-acre island by soaking the ground in 280 tonnes of formaldehyde diluted in 2000 tonnes of seawater.
Topsoil was also removed in sealed containers.
To prove that the clean-up was successful a flock of sheep was allowed to graze the island at the behest of an independent watchdog set up by the Ministry of Defence.
On 24 April, 1990, the then junior Defence Minister, Michael Neubert, made the half-mile journey from the mainland to declare Gruinard safe by removing its red warning sign.
But at that time the Glasgow Herald newspaper reported that a leading archaeologist was unconvinced by official assurances the land was safe.
Vaccine
Dr Brian Moffat, archaeological director of an excavation of a medieval hospital near Edinburgh, said his team had encountered buried anthrax spores which had survived for hundreds of years.
He told the paper: "I would not go walking on Gruinard. If anthrax is still active at Soutra, there is no reason to suppose it has not survived on more recent sites. It is a very resilient and deadly bacterium."
However, that was not the end of Britain's interest in anthrax because earlier this month it was announced that a team led by a Scottish scientist had produced a vaccine.
It was manufactured after two years work at Porton Down, the government's chemical and biological warfare research centre.
Sir William Stewart, who led the research group, said the vaccine should act as a safeguard for the future."
"

Serco

Combined Resilience Exercising

http://www.epcollege.com/EPC/media/MediaLibrary/Downloads/Gold-Standard.pdf


Types of Exercise Workshop Exercises These are structured discussion events where participants can explore issues in a less pressurized environment.
They are an ideal way of developing solutions, procedures and plans rather than the focus being on decision making. Table Top Exercises These involve a realistic scenario and will follow a time line, either in real-time or with time jumps to concentrate on the more important areas. The participants would be expected to be familiar with the plans and procedures that are being used although the exercise tempo and complexity can be adjusted to suit the current state of training and readiness. Simulation and media play can be used to support the exercise. Table-top exercises help develop teamwork and allow participants to gain a better understanding of their roles and that of other agencies and organisations.
Command/Control Post Exercises These are designed primarily to exercise the senior leadership and support staff in collective planning and decision making within a strategic grouping. Ideally such exercises would be run from the real command and control locations and using their communications and information systems. This could include a mix of locations and varying levels of technical simulation support. The

Gold

Standard system is flexible to allow the tempo and intensity to be adjusted to ensure maximum training benefit, or to fully test and evaluate the most important aspects of a plan. Such exercises also test information flow, communications, equipment, procedures, decision making and coordination.
Simulation and Media Support The method of delivering an exercise is flexible and will be designed with the client to meet their requirements with options ranging from simple paper-based delivery through to full use of their real communications systems

[

Red

Switch Network and Hawkeye onion router surveillance aircraft]

and advance computer simulation

[In Trump's death pool and war room suites]

. In addition, media play can also be added in the form of news injects and the provision of experienced journalists and television crews to help test procedures and also assist in training key staff.
Gold Standard Emergency Planning College The Hawkhills, Easingwold, York North Yorkshire, YO61 3EG +44(0) 1347 821406 enquiries@emergencyplanningcollege.com

www.epcollege.com

"
"18 U.S. Code § 1958 - Use of interstate commerce facilities in the commission of murder-for-hire Current through Pub. L.

114-38

. (

See Public Laws for the current Congress

.)


US Code


(a) Whoever travels in or causes another (including the intended victim) to travel in interstate or foreign commerce, or uses or causes another (including the intended victim) to use the mail or any facility of interstate or foreign commerce, with intent that a murder be committed [or news of such a murder be concealed, withheld, destroyed or faked] in violation of the laws of any State or the United States as consideration for the receipt of, or as consideration for a promise or agreement to pay, anything of pecuniary value, or who conspires to do so, shall be fined under this title or imprisoned for not more than ten years, or both; and if personal injury results, shall be fined under this title or imprisoned for not more than twenty years, or both; and if death results, shall be punished by death or life imprisonment, or shall be fined not more than $250,000, or both.
(b) As used in this section and section 1959—
(1) "anything of pecuniary value" means anything of value in the form of money, a negotiable instrument, a commercial interest, or anything else the primary significance of which is economic advantage;

(2) "facility of interstate or foreign commerce" includes means of transportation and communication; and

(3) "State" includes a State of the United States, the District of Columbia, and any commonwealth, territory, or possession of the United States. (Added Pub. L. 98–473, title II, § 1002(a), Oct. 12, 1984, 98 Stat. 2136, § 1952A; renumbered § 1958 and amended Pub. L. 100–690, title VII, §§ 7053(a), 7058(b), Nov. 18, 1988, 102 Stat. 4402, 4403; Pub. L. 101–647, title XII, § 1205(k), title XXXV, § 3558, Nov. 29, 1990, 104 Stat. 4831, 4927; Pub. L. 103–322, title VI, § 60003(a)(11), title XIV, § 140007(b), title XXXII, § 320105, title XXXIII, § 330016(1)(L), (N), (Q), Sept. 13, 1994, 108 Stat. 1969, 2033, 2111, 2147, 2148; Pub. L. 104–294, title VI, §§ 601(g)(3), 605(a), Oct. 11, 1996, 110 Stat. 3500, 3509; Pub. L. 108–458, title VI, § 6704, Dec. 17, 2004, 118 Stat. 3766.)

"OUR PURPOSE The ICE Foundation is a nonprofit organization that supports the mission and the 20,000-plus employees worldwide who comprise US Immigration and Customs Enforcement (ICE), in part, through financial aid, awareness campaigns and scholarships. We also strive to assist victims of immigration- and customs-related crimes, such as human trafficking, through educational scholarships for college and vocational training.
WE'RE HERE TO PROMOTE PUBLIC SAFETY AND A SECURE AMERICA
Support the Mission
We aid ICE in developing and maintaining relationships with all levels of law enforcement in the United States, as well as international law enforcement and public and private corporations. These networks are central to protecting America's infrastructure from sabotage, guarding our intellectual property and identifying and removing national security threats. Honor Those Who Serve
When the unthinkable happens, we're there to support the agency's employees. The foundation provides financial assistance to the families of agents injured and killed in the line of duty.
Heal Those Rescued
ICE is the United States' principal agency responsible for policing human trafficking and child exploitation. The foundation supports that effort by helping to reintegrate the victims of such crimes by providing them with educational financial aid and access to resources.
Heighten Public Awareness
Beyond our campaigns to educate the public about the potential threats to our borders and the agency's role in combating them, the foundation also provides educational scholarships to exemplary children who've been identified by federal law enforcement and the military for demonstrating a commitment to their communities and country.
Kristine Marcy Board Director The National Academy of Public Administration (NAPA)
Kristine M. Marcy served as President and CEO of the National Academy of Public Administration, a non-profit organization chartered by Congress and dedicated to improving Government from January 2011 to June 30, 2011 at the unanimous request of the Board of Directors. Ms. Marcy is a retired federal executive with over 30 years of experience in ten federal departments and agencies including Small Business Administration, Department of Justice Immigration and Naturalization Service, DOJ U.S. Marshals Service, and DOJ Office of the Deputy Attorney General. During her career, Ms. Marcy blended deep technical knowledge with extensive hands-on experience to assist agencies in both operational and leadership positions. Post retirement, Ms. Marcy was an executive consultant for McConnell International, a Government Relations consulting firm, and brought her considerable network of contacts and her direct knowledge of many US federal agencies to help private sector clients develop business strategies." "DHS ICE OTD … Since 1986, through various contracts,

Serco

has provided full training lifecycle support for all areas of this key Law Enforcement organization including Inspections, Border Patrol, Enforcement, and DHS operations at the Federal Law Enforcement Training Academy in Glynco, GA. ..

Serco

developed and scripted three scenarios based on negligent practices identified by the IG report that have resulted in the use of lost or uncontrolled weapons for robbery, murder, and the accidental death of a child. We used creative animation techniques, sound effects, music, and talented voice actors playing multiple characters to create an emotional appeal much different—and infinitely more powerful—from the standard WBT offering.

Serco

has trained more than 400,000 DHS students in every region and district, at every land, air and sea border crossing, in classrooms, through WBT, train-the-trainer programs, on-the-job training and through the implementation of performance support systems in a blended learning environment. In collaboration with ICE OTD, our latest efforts have resulted in the accreditation and completion of three programs, including HSI FOTP, ICE OTD IDC, and ICE OPR.

Serco

was integral to the ICE team that was recognized by the 2012 "Excellence in Law Enforcement" Award given to the ICE Domestic Field Operations Training Program (DFTOP) Accreditation Project for having greatly improved ICE training, increasing operational efficacy and efficiency, and minimizing safety issues to ICE officers and the public."

"Pedophiles in Politics: An Open Source Investigation

The reader and citizen investigator can also review high-profile cases of pedophilia in this January 2015 report found at

The Corbett Report

. We have summarized the report here:
The first case involves the exposure of five VIP pedophile rings all of which included at least one current or former British Member of Parliament, with a total of twenty-four politicians. Six of those twenty-four are currently serving members of the UK government, including three MPs and three members of the House of Lords. The police are already investigating claims made by an alleged victim of the network that a Conservative MP

strangled a boy to death

during one of the ring's sex parties, and that he personally witnessed two other boys murdered by the gang, including one who was run over in broad daylight. It is also believed that two men may have been murdered as part of a cover-up of the network's activities.
In the U.S. a similarly shocking set of allegations are emerging from a Florida court case surrounding Jeffrey Epstein, the prominent American financier and billionaire who was convicted in 2008 of soliciting an underage girl for prostitution. In the years since his conviction, dozens of women have come forward to accuse him of abuse, and he has made seventeen out-of-court settlements in various civil cases arising from these accusations."
"Support Services for Starwood Hotels Group Starwood Hotels Group, owner of some of the

[Innholders]

world's most prestigious hotels, has appointed Serco as preferred bidder for a £7m contract to provide a range of support services to the Sheraton Grand in Edinburgh, the Westin in Dublin and the 5 star Turnberry

[Trump]

resort on Scotland's west coast. The contract, which has a 5 year term, is an extension to services already provided to other

[Innholders]

hotels in the Starwood Group and includes buildings maintenance and security, engineering support and

[WiFi]

help desk services." "

Serco

: the company that is running Britain From prisons to rail franchises and even London's Boris bikes,

Serco

is a giant global corporation that has hoovered up outsourced government contracts. Now the NHS is firmly in its sights. But it stands accused of mismanagement, lying and even charging for non-existent work."
"Digital Fires Instructor

Serco

– Camp Pendleton, CA Uses information derived from all military disciplines (e.g., aviation, ground combat, command and control, combat service support, intelligence, and opposing forces) to determine changes in enemy capabilities, vulnerabilities, and probable courses of action."
"NVC Contract Award. On January 31, 2006, in a recompetition for our expiring National Visa Center, or NVC, contract, we

[

Serc

o

]

were awarded the successor contract for the NVC contract by the Department of State. Under the contract, we anticipate performing over 20 million immigrant visa transactions each year at the NVC in Portsmouth, New Hampshire and at the Kentucky Consular Center in Williamsburg, Kentucky. The prime contract has a one-year base period and four one-year options with a potential value of approximately $84 million, inclusive of the options. The prior NVC contract generated 9.1% of our total revenues in fiscal 2005 and 9.2% of our total revenues in fiscal 2004."
"U.S. Immigration and Customs Enforcement was formed pursuant to the

Homeland Security Act of 2002

following the events of September 11, 2001. With the establishment of the Department of Homeland Security the functions and jurisdictions of several border and revenue enforcement agencies were combined and consolidated into U.S. Immigration and Customs Enforcement. Consequently, ICE is the largest investigative arm of the Department of Homeland Security, and the second largest contributor to the nation's

Joint Terrorism Task Force

.
The agencies that were either moved entirely or merged in part into ICE included the investigative and intelligence resources of the United States Customs Service, the criminal investigative, detention and deportation resources of the Immigration and Naturalization Service, and the Federal Protective Service. The Federal Protective Service was later transferred from ICE to the National Protection and Programs Directorate effective October 28, 2009. At one point, the Federal Air Marshals Service was moved from the Transportation Security Administration to ICE, but was eventually moved back to the TSA.[citation needed]"


SERCO

: 'The biggest company you've never heard of' JULY 7, 2013 BY

21WIRE

As politicians asset-strip the public's portfolio of properties, infrastructure and services, one multinational corporation has grown as a result – and its scope and reach may shock many people who have not been paying attention.
All around the globe, our governments are busy outsourcing public-sector services like health, education, police, prisons, money delivery and military – to the esteemed private sector. It's sold to the public as a solution to avoiding higher taxes, while retaining better services. But it's simply an accountancy shell game, where the government kicks the can down the road by spreading the bill to the taxpayer over a longer period of time, in order to avoid any large upfront payments – all the while, allowing a private corporation to extend its influence over society. This, by definition, is fascism.
They are called

SERCO

, and they run countries…




The Biggest Company You've Never Heard Of

As well as thanking God for his success, CEO Chris Hyman is a Pentecostal Christian who has released a gospel album in America and fasts every Tuesday. Coincidentally he was in the World Trade Centre on 9/11 on the 47th floor addressing shareholders."
"

Serco

: Is it a company or a sovereign power? Posted on

2010 October 5

| Leave a comment

SERCO

– The Biggest Company You've Never Heard Of From Australian television [2:49] If one single company had to be chosen as the exemplar of the military/industrial complex, esnl's pick would be

Serco

, a British company created in 1929 as a local branch of Radio Corporation of America.
Today the firm runs air traffic control towers in the U.S., immigration detention centers in Australia, schools and the anti-missile defense system in Britain, and much, much more.
Of special interest to us is the company's growing role in the espionage world and intelligence world, especially here in the U.S., where it is based in Reston, Virginia, the nation's capital of corporate spookery.
According to Crocodyl, the company holds contracts with an alphabet soup of three- and four-letter agencies, including the National Security Agency [NSA], National Geospatial-Intelligence Agency [NGA], the Defense Information Systems Agency (DISA), Office of Naval Intelligence, the Air Force Information Warfare Center, and the Department of Defense.
Here's an example of the folks who work for

Serco

, from a new hire announcement posted by the company two years ago:

Serco

Inc., a provider of professional, technology, and management services to the federal government, ­announced today that Maureen Baginski has been named Vice President of the intelligence business and National Security Advisor at

Serco

. … From 2003 to 2005, Ms. Baginski served as the FBI's Executive Assistant Director for Intelligence where she was responsible for establishing and managing the FBI's first-ever intelligence program. Her mission was to adapt FBI intelligence capabilities with information technologies to create an intelligence-sharing operation that could identify threats before they became attacks.
From 1979 to 2003, Ms. Baginski served at the National Security Agency (NSA), where she held a variety of positions, including Signals Intelligence (SIGINT) Director, Senior Operations Officer in the National Security Operations Center; Executive Assistant to the Director of NSA/Central Security Service, Chief Officer of the Director; Assistant Deputy Director of Technology and Systems; and lead analyst for the Soviet Union. As SIGINT Director, Ms. Baginski successfully established and directed a unified program to exploit encrypted or denied information on global networks. Leading the NSA's Signals Intelligence Directorate, the Nation's high technology cryptology organization, she managed a complex and geographically dispersed distributed information production enterprise.
The company's CEO is an India-born Pentecostal Christian

[shades of Dinesh D'Souza]

, and is profiled here by The Guardian's Janice Martinson in 2006." "

Serco

Receives "Supplier of the Year" from Boeing for Enterprise Architecture Expertise

Serco

Inc. has been recognized as Supplier of the Year by The Boeing Company in the Technology category for its state-of-the-practice Enterprise Architecture solutions. RESTON, VA (PRWEB) MAY 19, 2011

Serco

Inc., a provider of professional, technology, and management services to the federal government, has been recognized as Supplier of the Year by The Boeing Company in the Technology category for its state-of-the-practice Enterprise Architecture solutions.
The Boeing Supplier of the Year award is the company's premier supplier honor, presented annually to its top suppliers in recognition of their commitment to excellence and customer satisfaction. This year's 16 winners represent an elite group among more than 17,525 active Boeing suppliers in nearly 52 countries around the world. This selection was based on stringent performance criteria for quality, delivery performance, cost, environmental initiatives, customer service and technical expertise. This is the second time

Serco

has been recognized as Supplier of the Year by Boeing. In January 2011, Serco also received the Boeing Performance Excellence Gold Award in recognition of the Company's performance excellence.
"We are extremely honored to receive this recognition for our work in support of Boeing. This prestigious award demonstrates our passion for excellence and ability to apply

Serco

's Enterprise Architecture expertise across a broad range of applications," said Ed Casey, Chairman and CEO of

Serco

. "We continue to grow our EA practice, and over the past 15 years we have deployed solutions to support enterprises and systems across federal and commercial environments."


Serco

's Enterprise Architecture Center of Excellence is based in Colorado Springs, CO. The team provides a variety of services in support of Boeing's business units as well as research and development efforts.

Serco

's architecture employs object-oriented (OO)/Unified Modeling Language (UML) to define, design and satisfy defense agencies' mission-critical requirements, including Command, Control, Communications, Computers and Intelligence (C4I). This approach improves system developer's understanding of operational requirements and how best to integrate enterprise operations and systems for the optimal fulfillment of C4I and other operational needs. About Serco Inc.:

Serco

Inc. is a leading provider of professional, technology, and management services focused on the federal government. We advise, design, integrate, and deliver solutions that transform how clients achieve their missions. Our customer-first approach, robust portfolio of services, and global experience enable us to respond with solutions that achieve outcomes with value. Headquartered in Reston, Virginia,

Serco

Inc. has approximately 11,000 employees, annual revenue of $1.5 billion, and is ranked in the Top 30 of the largest Federal Prime Contractors by Washington Technology.

Serco

Inc. is a wholly-owned subsidiary of

Serco

Group plc, a $6.6 billion international business that helps transform government and public services around the world. More information about

Serco

Inc. can be found at

http://www.serco-na.com

."
"

Serco

's Office of Partner Relations (OPR) helps facilitate our aggressive small business utilization and growth strategies. Through the OPR,

Serco

mentors four local small businesses under formal Mentor Protégé Agreements: Three sponsored by DHS (Base One Technologies, TSymmetry, Inc., and HeiTech Services, Inc.,) and the fourth sponsored by GSA (DKW Communications, Inc.).

Serco

and HeiTech Services were awarded the 2007 DHS Mentor Protégé Team Award for exceeding our mentoring goals."
"Contact 111 Eighth Avenue New York, NY 10011 Description Base One Technologies, Ltd. is a DOMESTIC BUSINESS CORPORATION, located in New York, NY and was formed on Feb 15, 1994. This file was obtained from the Secretary of State and has a file number of 1795583." …. "Base One Technologies – Corporate Strategy – We are a Government Certified Women-Owned Business We practice Diversity Recruitment and Staffing for IT positions Base One was founded in 1994 by a women engineer who had made a career in technology research for many years. ..We are also partnered with firms that are 8A certified as Minority firms, Disabled

Veteran firms

, Native American firms, Vietnam veteran firms, women owned firms. .. Base One's staff of engineers are a diverse group of professionals. This diverse network of engineers helps us to branch out to other engineers and creates an even larger network of resources for us to work with. .. Information Security Planning is the process whereby an organization seeks to protect its operations and assets from data theft or computer hackers that seek to obtain unauthorized information or sabotage business operations.

Key Clients Benefiting From Our Information Security Expertise: Pentagon Renovation Program, FAA, Citigroup, MCI.

.. Performs architectural assessments and conducts both internal and external penetration testing. The results of these efforts culminate in an extensive risk analysis and vulnerabilities report. Develops, implements and supports Information Security Counter measures such as honey-pots and evidence logging and incident documentation processes and solutions."
"The 8(a) Business Development Program assists in the development of small businesses owned and operated by individuals who are socially and economically disadvantaged, such as women and minorities. The following ethnic groups are classified as eligible: Black Americans; Hispanic Americans; Native Americans (American Indians, Eskimos, Aleuts, or Native Hawaiians); Asian Pacific Americans (persons with origins from Burma, Thailand, Malaysia, Indonesia, Singapore, Brunei, Japan, China (including Hong Kong), Taiwan, Laos, Cambodia (Kampuchea), Vietnam, Korea, The Philippines, U.S. Trust Territory of the Pacific Islands (Republic of Palau), Republic of the Marshall Islands, Federated States of Micronesia, the Commonwealth of the Northern Mariana Islands, Guam, Samoa, Macao, Fiji, Tonga, Kiribati, Tuvalu, or Nauru); Subcontinent Asian Americans (persons with origins from India, Pakistan, Bangladesh, Sri Lanka, Bhutan, the Maldives Islands or Nepal). In 2011, the SBA, along with the FBI and the IRS, uncovered a massive scheme to defraud this program. Civilian employees of the U.S. Army Corps of Engineers, working in concert with an employee of Alaska Native Corporation Eyak Technology LLC allegedly submitted fraudulent bills to the program, totaling over 20 million dollars, and kept the money for their own use.[26] It also alleged that the group planned to steer a further 780 million dollars towards their favored contractor.[27]"

Yours sincerely,

Field McConnell, United States Naval Academy, 1971; Forensic Economist; 30 year airline and 22 year military pilot; 23,000 hours of safety; Tel: 715 307 8222

David Hawkins Tel: 604 542-0891 Forensic Economist; former leader of oil-well blow-out teams; now sponsors Grand Juries in CSI Crime and Safety Investigation