United States Marine Field McConnell
Plum

City Online - (

AbelDanger.net

)
February 14, 2017
Abel Danger
(
AD
) claims that Michael Flynn and Vladimir Putin have tracked
Serco
's use of the onion router for the September 2004
Beslan
school siege – involving over 1,100 people as hostages including 777 children – over the Clinton Foundation's Federal Bridge Certification Authority to the
Pizzagate
pedophile newsgroup which allegedly use Demon face-recognition software to entrap suspected pedophiles for arrest by ICE.
AD
claims that Flynn and Putin have been using Russia Today (
RT
) as a cover to investigate
Serco
's alleged use of patented onion router devices to link the federal bridge with pedophile newsgroups for the Dubrovka Theatre siege in Moscow on 23 October 2002, the bombing of the Avtozavodskaya station, on Moscow's Zamoskvoretskaya Line on 6 February 2004 and the
Beslan
siege of September 2004.
AD
claims that
Serco
shareholders including the UK and Saudi Arabian governments placed patent lawyer Hillary Clinton in the White House in 1993 and ordered her to assemble a patent pool of weaponized devices for use by federal bridge newsgroups to entrap and blackmail their mutual enemies.
AD
claims that
Serco
has been using Kristine "Con Air" Marcy to set up Clinton newsgroups since 1996 when Marcy allegedly flew parolees to snuff-film crime scenes hosted by the 'Piggy Palace Good Times Society' and extorted witnesses' silence by registering their faces with a Demon database held by ICE.
AD
Global Operations Director Field McConnell claims that his sister Kristine Marcy and ICE staged the JonBenét Ramsey murder in December 1996 and used
Serco
'S.B.T.C' newsgroups to extort Lockheed Martin, Boeing and Raytheon into developing patented devices at Goose Bay for use in the 9/11 attacks.
AD
claims that
Serco
trained ICE actors on the use of Demon software on the federal bridge to blackmail Bin Laden and government newsgroups into testing maneuvers on the air-weapons range near Goose Bay and destroying 9/11 targets with Lockheed Martin's target-penetrating aerial bomb (US 6276277 B1).
AD
claims that, through the Clinton Foundation and the federal bridge,
Serco
controlled the investigative, detention and deportation resources of the INS (now part of ICE) and associated access to Bin Laden for the
first live-broadcast mass snuff film in human history
on 9/11.
AD
claims that
Serco
– formerly RCA GB 1929 – has installed Demon face-recognition software in the security systems of the Turnberry Trump Hotel so shareholders can extort the silence of insiders of the Trump Organization headquartered in New York to newsgroup participation in pedophile crime.
Field McConnell is asking to meet with President Trump to explain how to neutralize
Serco
shareholders' alleged use of the onion router on the Federal Bridge Certification Authority to track and extort the participation of pedophiles in crimes otherwise attributed to a virtual floating matrix – hat tip RCMP – of terrorist groups for arrest and deportation by ICE.
Letters to a Terrorist - 10 years after the terrorist attack on Beslan School #1
SERCO

Owns the World, | Big Brother Watch
Trump Security Adviser Mike Flynn Gives Putin Standing Ovation at Celebration of Propaganda Network
Copy of

SERCO

GROUP PLC: List of Subsidiaries AND Shareholders!
(Mobile Playback Version)
TRUMP's Pick General Flynn tried Hard to Convince RT Host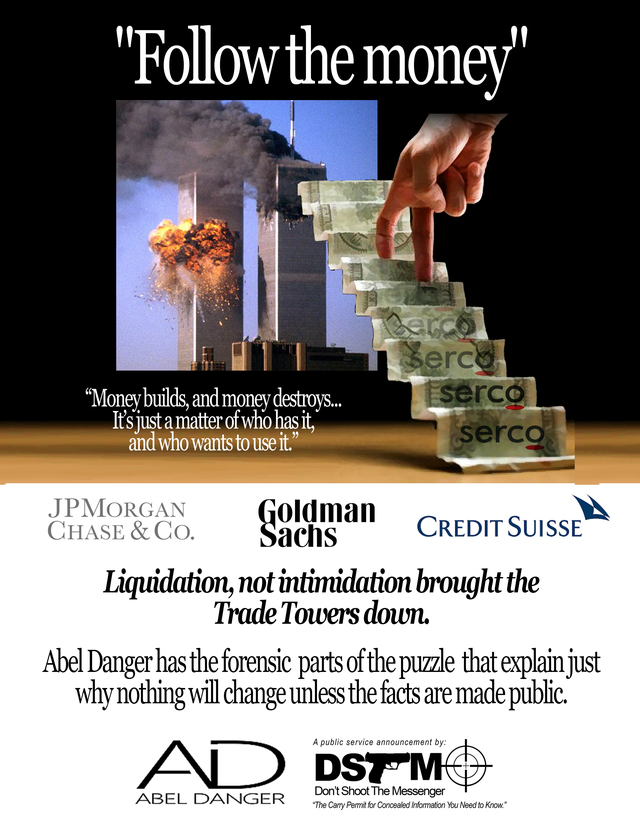 "Mike Flynn was paid to party with Putin and the acting attorney-general said he was 'vulnerable to blackmail': So what exactly does the Kremlin strongman have on one-time general? Former Lt. Gen. Mike Flynn stepped down from his post as President Trump's national security advisor The acting attorney general had informed the White House that Flynn misled about his contacts with the Russians and could be vulnerable to blackmail Flynn had a series of contacts with Russia's ambassador to the U.S. before Donald Trump took office The Russians would have had knowledge about what those phone conversations were about – and Flynn had denied that U.S.-imposed sanctions had come up Flynn took heat during the campaign for his for having given paid remarks in Russia at a dinner for Russia Today, a Kremlin-backed media outlet He dined at Russian President Vladimir Putin's side at the event He also appeared several times on RT, the network's U.S. site - and RT tweeted Monday night that Flynn had 'retired'"
"London mosque link to Beslan

Jason Burke

Sunday 3 October 2004 00.56 BST A member of the group responsible for the Beslan school massacre last month is a British citizen who attended the infamous Finsbury Park mosque in north London, The Observer can reveal.
Two other members of the group, loyal to Chechen warlord Shamil Basayev, are also believed to have been active in the UK until less than three years ago. They are suspected of taking part in the raid on the school in which 300 people, half of them children, died.
Russian security sources described Kamel Rabat Bouralha, 46 years old and the oldest of the three, as a 'key aide' of Basayev, who has a £5.5 million price on his head. Basayev has boasted of training the men who took control of the school and wired it with explosives. Investigators believe that the three men, all Algerian-born, travelled to

Chechnya

from London to take part in fighting there in 2001.
Russian investigators are thought to have now identified most of the 33 men who occupied the school in Beslan last month. They include two Algerians in their mid-30s called Osman Larussi and Yacine Benalia. Both are thought to have been based in London until recently. Like Bouralha, they too are believed to have attended Finsbury Park mosque and to have joined the network of groups loyal to Basayev on arrival in Chechnya. General Ilya Shabalkin said that Bouralha had been detained while attempting to leave Russia for medical treatment in Azerbaijan. 'He says he is innocent, but there is strong evidence of his involvement in a grave crime,' Shabalkin said.
Senior sources at Scotland Yard are investigating the Russian information. Former associates in London confirmed that Bouralha had been a frequent visitor at Finsbury Park mosque from around 2000.
According to Russian security sources, there are up to 300 Arab mercenaries operating with rebel formations in Chechnya. However, Moscow has been keen to exaggerate 'foreign' elements among Chechen militants, often blaming 'al-Qaeda' despite little evidence to suggest the group's involvement. Recently some analysts have tried to establish links between Chechen militants and Abu Musab al-Zarqawi's al-Tauhid group, which is holding Ken Bigley hostage in Iraq.
The Observer has obtained detailed reports into al-Zarqawi's group compiled largely from 'communications intercepts' by a Western intelligence service. A series of telephones seized from militants has allowed investigators to build up a picture of a European network that stretches from Poland to the UK. There are several references to obtaining false documents from London."
"Moscow theatre siege: Questions remain unanswered By Artem KrechetnikovBBC Russian, Moscow 24 October 2012 Ten years ago Russia and the world held their breath as Russian special forces surrounded a theatre where nearly 1,000 people were held hostage. The siege ended in tragedy, and still provokes recriminations.
On 23 October 2002, 40 Chechen militants headed by warlord Movsar Barayev took 912 hostages at the Dubrovka Theatre in Moscow, where the popular musical Nord-Ost was showing.
Three days later Russian security services pumped sleeping gas into the hall, stormed it and killed all the attackers.
But some 130 hostages died - most not at the hands of the gunmen and women, but apparently because of the effects of the gas.
Ten years later, many questions remain unanswered, and many people feel the victims have not received justice."
"Hillary Clinton burns Michael Flynn over resignation with 'fake news' tweet

Mark Molloy

14 FEBRUARY 2017 • 11:11AM Hillary Clinton has rubbed salt into the wounds of

Michael Flynn following his resignation

with a tweet about "the real consequences of fake news". The one-time Democratic presidential candidate shared a tweet from her former aide Philippe Reines on Donald Trump's

national security adviser leaving his post over contacts with Russian officials

.
She shared the tweet, adding: "Philippe's got his own way of saying things, but he has a point about the real consequences of fake news..." Philippe's got his own way of saying things, but he has a point about the real consequences of fake news...

https://twitter.com/philippereines/status

/831356816609116160 … Philippe Reines @PhilippeReines Dear Mike Flynn & Mike Flynn Jr.,
What goes around COMETS around.
And given your pizza obsession...

https://jobs.dominos.com/dominos-careers/

…
xo
Philippe Reines linked to a Domino's Pizza job advert and posted the message: "Dear Mike Flynn & Mike Flynn Jr. What goes around COMETS around. And given your pizza obsession..."
Watch | Michael Flynn resigns as Donald Trump's national security adviser 00:39 His post appeared to be referring to Flynn Jr's tweet about

#Pizzagate, a debunked conspiracy theory about Clinton and child sex trafficking that led to a restaurant shooting

.
Flynn Jr. lost his job as a Trump aide after tweeting: "Until #Pizzagate proven to be false, it'll remain a story.""
His father resigned after less than a month in office after reports that he had misled Vice-President Mike Pence about his contact with Russia. In a resignation letter, Flynn said he gave Pence and others "incomplete information" about his calls with Russia's ambassador to the US." Over the course of several days in June 2016, Fugitive Operations Teams with U.S. Immigration and Customs Enforcement's (ICE) Enforcement and Removal Operations (ERO) arrested 45 fugitives, many of whom are currently wanted by a foreign government on Interpol Red notices for a range of alleged criminal activity, including homicide, rape and gang activity.
Known as Project

Red

, the nationwide operation highlights the robust, effective collaboration between ICE, its state and local law enforcement partners, the United States Marshals Service, Europol, and Interpol. The name 'Project

Red

' comes from the fact that those targeted by ICE are wanted fugitives, and many are the subject of warrants and active Interpol

Red

notices. From its headquarters in France, Interpol uses a color-coded system of notices and alerts, as well as an advanced, secure communications network to share intelligence and analysis, informing the 190 member nations of a variety of potential threats."
"Face recognition system US 5164992 A ABSTRACT A recognition system for identifying members of an audience, the system including an imaging system which generates an image of the audience; a selector module for selecting a portion of the generated image; a detection means which analyzes the selected image portion to determine whether an image of a person is present; and a recognition module responsive to the detection means for determining whether a detected image of a person identified by the detection means resembles one of a reference set of images of individuals.
Also published as:

DE69130616D1

, 6 More » Inventors:

Matthew Turk

,

Alex P. Pentland

Original Assignee:

Massachusetts Institute Of Technology

" "

DAILY NEWS

28 November 2001 Global swoop on newsgroup paedophiles By Will Knight More than 130 people in 19 different countries have been arrested or are under investigation after police traced the distribution of child pornography through different internet newsgroups.
Technical experts at UK internet service provider Demon Internet aided officers from the National Crime Squad's new Hi-Tech Crime Unit with the investigation.
A spokesperson from Thus, Demon's parent company, says that investigators were not given access to the server logs that record Demon users' activities.
Investigators were simply provided with access to newsgroup postings in the same way as any other Demon customer. Technical experts from Demon then helped officers distinguish the identifying information contained within the message "headers" of particular postings.
Face recognition
Officers traced postings relating to certain images to different internet service providers around the world and then contacted Interpol to track down suspects.
Investigators say they discovered 10,000 suspect postings to over 30 different newsgroups and identified 60,000 new images. They plan to use face recognition software to identify victims in different images, to help trace them. This software has been developed in conjunction with UK company

Serco

, although no technical details have been released.
"This operation has sadly and distressingly brought thousands of new images of abuse to our attention," said Detective Superintendent Peter Spindler of the National Crime Squad. "These young victims need to be identified and protected as quickly as possible."
Spindler added: "We are able to show that those accessing these newsgroups did so regularly and with purpose."
Nine regional police forces in the UK were involved in the operation. Warrants for searches or arrests were issued in 19 countries, including Australia, Canada, Germany, Israel, Japan, Russia, Sweden, Turkey, and the US.
Evading detection
According to a report by the BBC, another 400 suspects could not be traced by investigators. Police have not said how they evaded detection but it is possible to post messages to news groups anonymously using intermediary servers that strip away header information.
The UK government introduced legislation in 2000, giving the police greater access to internet communications. Further provisions for the extended storage of data is included in new anti-terrorist legislation currently passing through parliament. Privacy advocates claim that these laws could be misused and some question the justification for the legislation. Peter Sommer, at the London School of Economics computer science department, says that the techniques involved in the latest paedophile investigation did not require a special police warrant.
"It is apparent that the existing legislation was sufficient to help the NCS gather evidence and secure the ISP co-operation needed," Sommer told New Scientist." "Robert William "Willie" Pickton (born October 24, 1949)[2] of

Port Coquitlam

,

British Columbia

, Canada, is a former multi-millionaire

pig farmer

[3] and

serial killer

convicted in 2007 of the second-degree murders of six women.[4][

5

] He was also charged in the deaths of an additional twenty women,[6] many of them from Vancouver's Downtown Eastside; however, these charges were stayed by the Crown in 2010.[7] In December 2007, he was sentenced to life in prison, with no possibility of parole for 25 years – the longest sentence then available under Canadian law for murder.[8] …
By 1992, Robert William Pickton and his brother David owned a Port Coquitlam farm. Worker Bill Hiscox called it a "creepy-looking place", noting that it was patrolled by a 600-lb. (270 kg) boar, one of the few actual pigs on the farm. "I never saw a pig like that, who would chase you and bite at you," he said. "It was running out with the dogs around the property." He later described Pickton as a "pretty quiet guy, hard to strike up a conversation with," whose occasionally bizarre behavior, despite no evidence of substance abuse, would draw attention. Pickton's only vehicle was a converted bus, with deeply tinted windows, to which he was emotionally attached.
The Pickton brothers gradually neglected the site's farming operations. They registered a non-profit charity, the Piggy Palace Good Times Society,

with the Canadian government in 1996

as aiming to "organize, co-ordinate, manage and operate special events, functions, dances, shows and exhibitions on behalf of service organizations, sports organizations and other worthy groups." Its events included

raves

and wild parties featuring Vancouver prostitutes and gatherings in a converted slaughterhouse. These events attracted as many as 2,000 people. Hell's Angel members were known to often frequent the farm." "Demon Internet is a

British Internet Service Provider

currently operating as a brand of

Vodafone

. It was one of the

UK's earliest ISPs

, offering

dial-up Internet access services

from 1 June 1992.
In 1998 Demon was bought by Scottish Telecom, a wholly owned subsidiary of the private utility company Scottish Power. Scottish Telecom rebranded as Thus plc in October 1999 and floated on the London Stock Exchange. Thus plc fully demerged from

Scottish Power

in 2002. Thus became part of Cable & Wireless plc, and then part of Cable & Wireless Worldwide following a split of its parent. The company was purchased as part of the acquisition of Cable & Wireless Worldwide by

Vodafone Group

on 27 July 2012. Demon now operates as a brand of Vodafone.
From 1996 to 2006 Demon operated a subsidiary ISP business in the Netherlands. It was sold to KPN in June 2006 and its operations transferred to their XS4ALL subsidiary.[1]
The public telephone number of the company, and many of the dialup access numbers, end with 666 (the supposed Number of the Beast), a deliberate pun on the name Demon. When Thus plc was formed as a parent of Demon, its randomly allocated company number also ended in 666. Also, after a spate of "access" related names (e.g. gate, post) many of its original servers' hostnames started with dis, being the initial letters of Demon Internet Services as well as the name of a

part of Hell in Dante's Inferno

and another name for Lucifer."
"OUR PURPOSE The ICE Foundation is a nonprofit organization that supports the mission and the 20,000-plus employees worldwide who comprise US Immigration and Customs Enforcement (ICE), in part, through financial aid, awareness campaigns and scholarships. We also strive to assist victims of immigration- and customs-related crimes, such as human trafficking, through educational scholarships for college and vocational training.
WE'RE HERE TO PROMOTE PUBLIC SAFETY AND A SECURE AMERICA
Support the Mission
We aid ICE in developing and maintaining relationships with all levels of law enforcement in the United States, as well as international law enforcement and public and private corporations. These networks are central to protecting America's infrastructure from sabotage, guarding our intellectual property and identifying and removing national security threats. Honor Those Who Serve
When the unthinkable happens, we're there to support the agency's employees. The foundation provides financial assistance to the families of agents injured and killed in the line of duty.
Heal Those Rescued
ICE is the United States' principal agency responsible for policing human trafficking and child exploitation. The foundation supports that effort by helping to reintegrate the victims of such crimes by providing them with educational financial aid and access to resources.
Heighten Public Awareness
Beyond our campaigns to educate the public about the potential threats to our borders and the agency's role in combating them, the foundation also provides educational scholarships to exemplary children who've been identified by federal law enforcement and the military for demonstrating a commitment to their communities and country.
Kristine Marcy Board Director The National Academy of Public Administration (NAPA)
Kristine M. Marcy served as President and CEO of the National Academy of Public Administration, a non-profit organization chartered by Congress and dedicated to improving Government from January 2011 to June 30, 2011 at the unanimous request of the Board of Directors. Ms. Marcy is a retired federal executive with over 30 years of experience in ten federal departments and agencies including Small Business Administration, Department of Justice Immigration and Naturalization Service, DOJ U.S. Marshals Service, and DOJ Office of the Deputy Attorney General. During her career, Ms. Marcy blended deep technical knowledge with extensive hands-on experience to assist agencies in both operational and leadership positions. Post retirement, Ms. Marcy was an executive consultant for McConnell International, a Government Relations consulting firm, and brought her considerable network of contacts and her direct knowledge of many US federal agencies to help private sector clients develop business strategies."
"Ms. Kristine M. Marcy retired from federal service in 2001 as the Chief Operating Officer of the U.S. Small Business Administration. In that role, she ensured that major initiatives of the Administrator were accomplished in a timely manner and in compliance with congressional standards. She also led the agency's Modernization Initiative-a multiyear, multiprogram effort to reform SBA's service delivery mechanisms to meet changes in the private financial sector.
Prior to SBA, Ms. Marcy served in several roles at the Department of Justice, including Senior Counsel for Detention and Deportation at the Immigration and Naturalization Service (INS), where she oversaw the full range of INS detention and deportation programs and addressed multiple infrastructure and management problems stemming from rapid growth (up 45 percent) in the detention program. Prior to her position at INS, Ms. Marcy served for five years as the Associate Director for Operations Support of the Department of Justice, U.S. Marshals Service (USMS). There, she directed DOJ's detention program for more than 23,000 prisoners (the nation's largest). In 1995, she was assigned responsibility by the Attorney General for developing a DOJ-wide transportation system known as the Justice Prisoner and Alien Transportation System, or JPATS-a nationwide network of leased commercial and government-owned aircraft and ground vehicles. While at the USMS, she also developed a prisoner medical services program and directed the agency's $1.6 billion seized assets program that redirected proceeds forfeited by criminals and crime organizations to local and Federal law enforcement. Prior to the USMS, she was the Associate Deputy Attorney General for the Department of Justice, where she served as a lawyer who prepared the Deputy Attorney General for duties related to budget and appropriations, executive personnel, and other management areas. She also oversaw activities of the Justice Management Division, Bureau of Prisons, Office of Justice Programs, the Inspector General, and the U.S. Trustees (bankruptcy program)." "DHS ICE OTD … Since 1986, through various contracts,

Serco

has provided full training lifecycle support for all areas of this key Law Enforcement organization including Inspections, Border Patrol, Enforcement, and DHS operations at the Federal Law Enforcement Training Academy in Glynco, GA. ..

Serco

developed and scripted three scenarios based on negligent practices identified by the IG report that have resulted in the use of lost or uncontrolled weapons for robbery, murder, and the accidental death of a child. We used creative animation techniques, sound effects, music, and talented voice actors playing multiple characters to create an emotional appeal much different—and infinitely more powerful—from the standard WBT offering.

Serco

has trained more than 400,000 DHS students in every region and district, at every land, air and sea border crossing, in classrooms, through WBT, train-the-trainer programs, on-the-job training and through the implementation of performance support systems in a blended learning environment. In collaboration with ICE OTD, our latest efforts have resulted in the accreditation and completion of three programs, including HSI FOTP, ICE OTD IDC, and ICE OPR.

Serco

was integral to the ICE team that was recognized by the 2012 "Excellence in Law Enforcement" Award given to the ICE Domestic Field Operations Training Program (DFTOP) Accreditation Project for having greatly improved ICE training, increasing operational efficacy and efficiency, and minimizing safety issues to ICE officers and the public."

"Pedophiles in Politics: An Open Source Investigation

The reader and citizen investigator can also review high-profile cases of pedophilia in this January 2015 report found at

The Corbett Report

. We have summarized the report here:
The first case involves the exposure of five VIP pedophile rings all of which included at least one current or former British Member of Parliament, with a total of twenty-four politicians. Six of those twenty-four are currently serving members of the UK government, including three MPs and three members of the House of Lords. The police are already investigating claims made by an alleged victim of the network that a Conservative MP

strangled a boy to death

during one of the ring's sex parties, and that he personally witnessed two other boys murdered by the gang, including one who was run over in broad daylight. It is also believed that two men may have been murdered as part of a cover-up of the network's activities.
In the U.S. a similarly shocking set of allegations are emerging from a Florida court case surrounding Jeffrey Epstein, the prominent American financier and billionaire who was convicted in 2008 of soliciting an underage girl for prostitution. In the years since his conviction, dozens of women have come forward to accuse him of abuse, and he has made seventeen out-of-court settlements in various civil cases arising from these accusations."
"Support Services for Starwood Hotels Group Starwood Hotels Group, owner of some of the

[Innholders]

world's most prestigious hotels, has appointed Serco as preferred bidder for a £7m contract to provide a range of support services to the Sheraton Grand in Edinburgh, the Westin in Dublin and the 5 star Turnberry

[Trump]

resort on Scotland's west coast. The contract, which has a 5 year term, is an extension to services already provided to other

[Innholders]

hotels in the Starwood Group and includes buildings maintenance and security, engineering support and

[WiFi]

help desk services." "

Serco

: the company that is running Britain From prisons to rail franchises and even London's Boris bikes,

Serco

is a giant global corporation that has hoovered up outsourced government contracts. Now the NHS is firmly in its sights. But it stands accused of mismanagement, lying and even charging for non-existent work."
"Digital Fires Instructor

Serco

– Camp Pendleton, CA Uses information derived from all military disciplines (e.g., aviation, ground combat, command and control, combat service support, intelligence, and opposing forces) to determine changes in enemy capabilities, vulnerabilities, and probable courses of action."
"NVC Contract Award. On January 31, 2006, in a recompetition for our expiring National Visa Center, or NVC, contract, we

[

Serc

o

]

were awarded the successor contract for the NVC contract by the Department of State. Under the contract, we anticipate performing over 20 million immigrant visa transactions each year at the NVC in Portsmouth, New Hampshire and at the Kentucky Consular Center in Williamsburg, Kentucky. The prime contract has a one-year base period and four one-year options with a potential value of approximately $84 million, inclusive of the options. The prior NVC contract generated 9.1% of our total revenues in fiscal 2005 and 9.2% of our total revenues in fiscal 2004."
"U.S. Immigration and Customs Enforcement was formed pursuant to the

Homeland Security Act of 2002

following the events of September 11, 2001. With the establishment of the Department of Homeland Security the functions and jurisdictions of several border and revenue enforcement agencies were combined and consolidated into U.S. Immigration and Customs Enforcement. Consequently, ICE is the largest investigative arm of the Department of Homeland Security, and the second largest contributor to the nation's

Joint Terrorism Task Force

.
The agencies that were either moved entirely or merged in part into ICE included the investigative and intelligence resources of the United States Customs Service, the criminal investigative, detention and deportation resources of the Immigration and Naturalization Service, and the Federal Protective Service. The Federal Protective Service was later transferred from ICE to the National Protection and Programs Directorate effective October 28, 2009. At one point, the Federal Air Marshals Service was moved from the Transportation Security Administration to ICE, but was eventually moved back to the TSA.[citation needed]"


SERCO

: 'The biggest company you've never heard of' JULY 7, 2013 BY

21WIRE

As politicians asset-strip the public's portfolio of properties, infrastructure and services, one multinational corporation has grown as a result – and its scope and reach may shock many people who have not been paying attention.
All around the globe, our governments are busy outsourcing public-sector services like health, education, police, prisons, money delivery and military – to the esteemed private sector. It's sold to the public as a solution to avoiding higher taxes, while retaining better services. But it's simply an accountancy shell game, where the government kicks the can down the road by spreading the bill to the taxpayer over a longer period of time, in order to avoid any large upfront payments – all the while, allowing a private corporation to extend its influence over society. This, by definition, is fascism.
They are called

SERCO

, and they run countries…




The Biggest Company You've Never Heard Of

As well as thanking God for his success, CEO Chris Hyman is a Pentecostal Christian who has released a gospel album in America and fasts every Tuesday. Coincidentally he was in the World Trade Centre on 9/11 on the 47th floor addressing shareholders."
"

Serco

: Is it a company or a sovereign power? Posted on

2010 October 5

| Leave a comment

SERCO

– The Biggest Company You've Never Heard Of From Australian television [2:49] If one single company had to be chosen as the exemplar of the military/industrial complex, esnl's pick would be

Serco

, a British company created in 1929 as a local branch of Radio Corporation of America.
Today the firm runs air traffic control towers in the U.S., immigration detention centers in Australia, schools and the anti-missile defense system in Britain, and much, much more.
Of special interest to us is the company's growing role in the espionage world and intelligence world, especially here in the U.S., where it is based in Reston, Virginia, the nation's capital of corporate spookery.
According to Crocodyl, the company holds contracts with an alphabet soup of three- and four-letter agencies, including the National Security Agency [NSA], National Geospatial-Intelligence Agency [NGA], the Defense Information Systems Agency (DISA), Office of Naval Intelligence, the Air Force Information Warfare Center, and the Department of Defense.
Here's an example of the folks who work for

Serco

, from a new hire announcement posted by the company two years ago:

Serco

Inc., a provider of professional, technology, and management services to the federal government, ­announced today that Maureen Baginski has been named Vice President of the intelligence business and National Security Advisor at

Serco

. … From 2003 to 2005, Ms. Baginski served as the FBI's Executive Assistant Director for Intelligence where she was responsible for establishing and managing the FBI's first-ever intelligence program. Her mission was to adapt FBI intelligence capabilities with information technologies to create an intelligence-sharing operation that could identify threats before they became attacks.
From 1979 to 2003, Ms. Baginski served at the National Security Agency (NSA), where she held a variety of positions, including Signals Intelligence (SIGINT) Director, Senior Operations Officer in the National Security Operations Center; Executive Assistant to the Director of NSA/Central Security Service, Chief Officer of the Director; Assistant Deputy Director of Technology and Systems; and lead analyst for the Soviet Union. As SIGINT Director, Ms. Baginski successfully established and directed a unified program to exploit encrypted or denied information on global networks. Leading the NSA's Signals Intelligence Directorate, the Nation's high technology cryptology organization, she managed a complex and geographically dispersed distributed information production enterprise.
The company's CEO is an India-born Pentecostal Christian

[shades of Dinesh D'Souza]

, and is profiled here by The Guardian's Janice Martinson in 2006." "

Serco

Receives "Supplier of the Year" from Boeing for Enterprise Architecture Expertise

Serco

Inc. has been recognized as Supplier of the Year by The Boeing Company in the Technology category for its state-of-the-practice Enterprise Architecture solutions. RESTON, VA (PRWEB) MAY 19, 2011

Serco

Inc., a provider of professional, technology, and management services to the federal government, has been recognized as Supplier of the Year by The Boeing Company in the Technology category for its state-of-the-practice Enterprise Architecture solutions.
The Boeing Supplier of the Year award is the company's premier supplier honor, presented annually to its top suppliers in recognition of their commitment to excellence and customer satisfaction. This year's 16 winners represent an elite group among more than 17,525 active Boeing suppliers in nearly 52 countries around the world. This selection was based on stringent performance criteria for quality, delivery performance, cost, environmental initiatives, customer service and technical expertise. This is the second time

Serco

has been recognized as Supplier of the Year by Boeing. In January 2011, Serco also received the Boeing Performance Excellence Gold Award in recognition of the Company's performance excellence.
"We are extremely honored to receive this recognition for our work in support of Boeing. This prestigious award demonstrates our passion for excellence and ability to apply

Serco

's Enterprise Architecture expertise across a broad range of applications," said Ed Casey, Chairman and CEO of

Serco

. "We continue to grow our EA practice, and over the past 15 years we have deployed solutions to support enterprises and systems across federal and commercial environments."


Serco

's Enterprise Architecture Center of Excellence is based in Colorado Springs, CO. The team provides a variety of services in support of Boeing's business units as well as research and development efforts.

Serco

's architecture employs object-oriented (OO)/Unified Modeling Language (UML) to define, design and satisfy defense agencies' mission-critical requirements, including Command, Control, Communications, Computers and Intelligence (C4I). This approach improves system developer's understanding of operational requirements and how best to integrate enterprise operations and systems for the optimal fulfillment of C4I and other operational needs. About Serco Inc.:

Serco

Inc. is a leading provider of professional, technology, and management services focused on the federal government. We advise, design, integrate, and deliver solutions that transform how clients achieve their missions. Our customer-first approach, robust portfolio of services, and global experience enable us to respond with solutions that achieve outcomes with value. Headquartered in Reston, Virginia,

Serco

Inc. has approximately 11,000 employees, annual revenue of $1.5 billion, and is ranked in the Top 30 of the largest Federal Prime Contractors by Washington Technology.

Serco

Inc. is a wholly-owned subsidiary of

Serco

Group plc, a $6.6 billion international business that helps transform government and public services around the world. More information about

Serco

Inc. can be found at

http://www.serco-na.com

."
"

Serco

's Office of Partner Relations (OPR) helps facilitate our aggressive small business utilization and growth strategies. Through the OPR,

Serco

mentors four local small businesses under formal Mentor Protégé Agreements: Three sponsored by DHS (Base One Technologies, TSymmetry, Inc., and HeiTech Services, Inc.,) and the fourth sponsored by GSA (DKW Communications, Inc.).

Serco

and HeiTech Services were awarded the 2007 DHS Mentor Protégé Team Award for exceeding our mentoring goals."
"Contact 111 Eighth Avenue New York, NY 10011 Description Base One Technologies, Ltd. is a DOMESTIC BUSINESS CORPORATION, located in New York, NY and was formed on Feb 15, 1994. This file was obtained from the Secretary of State and has a file number of 1795583." …. "Base One Technologies – Corporate Strategy – We are a Government Certified Women-Owned Business We practice Diversity Recruitment and Staffing for IT positions Base One was founded in 1994 by a women engineer who had made a career in technology research for many years. ..We are also partnered with firms that are 8A certified as Minority firms, Disabled

Veteran firms

, Native American firms, Vietnam veteran firms, women owned firms. .. Base One's staff of engineers are a diverse group of professionals. This diverse network of engineers helps us to branch out to other engineers and creates an even larger network of resources for us to work with. .. Information Security Planning is the process whereby an organization seeks to protect its operations and assets from data theft or computer hackers that seek to obtain unauthorized information or sabotage business operations.

Key Clients Benefiting From Our Information Security Expertise: Pentagon Renovation Program, FAA, Citigroup, MCI.

.. Performs architectural assessments and conducts both internal and external penetration testing. The results of these efforts culminate in an extensive risk analysis and vulnerabilities report. Develops, implements and supports Information Security Counter measures such as honey-pots and evidence logging and incident documentation processes and solutions."
"The 8(a) Business Development Program assists in the development of small businesses owned and operated by individuals who are socially and economically disadvantaged, such as women and minorities. The following ethnic groups are classified as eligible: Black Americans; Hispanic Americans; Native Americans (American Indians, Eskimos, Aleuts, or Native Hawaiians); Asian Pacific Americans (persons with origins from Burma, Thailand, Malaysia, Indonesia, Singapore, Brunei, Japan, China (including Hong Kong), Taiwan, Laos, Cambodia (Kampuchea), Vietnam, Korea, The Philippines, U.S. Trust Territory of the Pacific Islands (Republic of Palau), Republic of the Marshall Islands, Federated States of Micronesia, the Commonwealth of the Northern Mariana Islands, Guam, Samoa, Macao, Fiji, Tonga, Kiribati, Tuvalu, or Nauru); Subcontinent Asian Americans (persons with origins from India, Pakistan, Bangladesh, Sri Lanka, Bhutan, the Maldives Islands or Nepal). In 2011, the SBA, along with the FBI and the IRS, uncovered a massive scheme to defraud this program. Civilian employees of the U.S. Army Corps of Engineers, working in concert with an employee of Alaska Native Corporation Eyak Technology LLC allegedly submitted fraudulent bills to the program, totaling over 20 million dollars, and kept the money for their own use.[26] It also alleged that the group planned to steer a further 780 million dollars towards their favored contractor.[27]"

Yours sincerely,

Field McConnell, United States Naval Academy, 1971; Forensic Economist; 30 year airline and 22 year military pilot; 23,000 hours of safety; Tel: 715 307 8222

David Hawkins Tel: 604 542-0891 Forensic Economist; former leader of oil-well blow-out teams; now sponsors Grand Juries in CSI Crime and Safety Investigation