United States Marine Field McConnell
Plum

City Online - (

AbelDanger.net

)
January 18, 2017
Abel Danger
(
AD
) has explained how the United States Secret Service (USSS) can test if hijackers could have used Trump or Marriott hotel security networks to relay
Serco
Qui tam
ad hoc waypoints via a modified Boeing E4B Nightwatch plane to take the Boeing 777ER aircraft of MH Flight 370 to Diego Garcia in an 8(a) mission in Zulu time on March 8, 2014.
AD
claims that in 1994,
Serco
positioned Kristine Marcy as director of the Justice Prisoner and Alien Transportation System (JPATS – a.k.a."Con Air") to transport felons including contract killers and blackmailers between prisons and deploy them on release or parole in 8(a) missions in elite hotels.
AD
claims that in 1996,
Serco
positioned Maureen Baginski as National Security Agency (NSA) Signals Intelligence Director to bypass the presidential Defense
Red
Switch Network with elite hotel security systems and modify a Boeing E4B to transmit an 8(a) live-broadcast snuff film Zulu time on 9/11.
AD
claims that in 1997,
Serco
equipped pay-to-play donors to the Clinton Foundation with access to the Federal Bridge Certification Authority so they could coordinate attacks on assets in the custody of 8(a) mentors such as Boeing, Lockheed Martin, Northrop Grumman and Raytheon from their hotel rooms.
AD
claims that in 1998,
Serco
shareholders positioned Ms. Marcy as Chief Operating Officer of the Small Business Administration where she allegedly set up the Office of SBIC Liquidation with BNY Mellon as trustee and Goldman Sachs, Credit Suisse and JPMorgan as underwriters to finance the 9/11 attacks.
AD
claims that
Serco
operatives can rapidly deploy Con Air hit teams and blackmailers including pedophile entrapment experts, to any Marriott hotel and appears to have framed Donald Trump with the 'dodgy dossier' claim that he frolicked with prostitutes in his Moscow hotel suite (Ritz Carlton) in 2013.
1. USNO Master Clock – Synchronized fake news and media plays for 9/11 snuff films
2. E-4B NAOC "Doomsday" Fleet – Boeing tracking and telemetry in 8(a) Zulu time
3. Defense
Red
Switch Network – Marriott/Bilderberg Hotels bypass National Command
4. DoD Mentor Protégé Program –
Serco
8(a) attacks on Boeing, Lockheed Martin, Northrop Grumman and Raytheon through Federal Bridge Certification Authority
5. FAA Contract Towers –
Serco
9/11 ad hoc waypoints ITT Sheraton / Marriott
6. Joint Automated Booking System – 8(a) snuff crews in Marriott hotels before hit
7. U.S. Patent And Trademark Office – Navy onion router, Pentagon rocket bomb
8. National Visa Center –
Serco
8(a) aliens with dark-web alibis for 9/11
9. Office of SBIC Liquidation –
Gold
man Sachs, Credit Suisse, JPMorgan, BNY Mellon
10. Pentagon Renovation Project – Capt. Gerald DeConto's team liquidated – no autopsies!
11. Justice Prisoner and Alien Transportation System (JPATS) – 8(a) vets on Con Air meds
12. Federal Bridge Certification Authority – 8(a)
Red
Switch sovereign state extortion
After private conversation with his sister Kristine Marcy and a visit to Malaysia to discuss the disappearance of MH 370 with government insiders and air traffic controllers, United States Marine Field McConnell – Global Operations Director of Abel Danger – has become an original source relator for any
Qui tam
lawsuit in respect of
Serco
procurement frauds.
McConnell is now asking to meet with President-elect Trump, his pick for Administrator for the Small Business Administration Linda McMahon and his pick for U.S. Secretary of Defense James N. Mattis to explain how to use
qui tam
remedies suggested by Marcy to fund a Marine Corps war on terror, show the US Secret Service how to find MH 370 and stop
Serco
's allegedly-ongoing use of hotel security networks and/or ad hoc way points to crash aircraft in 8(a) Zulu time.
Boeing Honeywell Uninterruptible Autopilot
ATC Global 2013 - ITT Exelis Workshop
Flight MH370 Is At Diego Garcia - Here's The Proof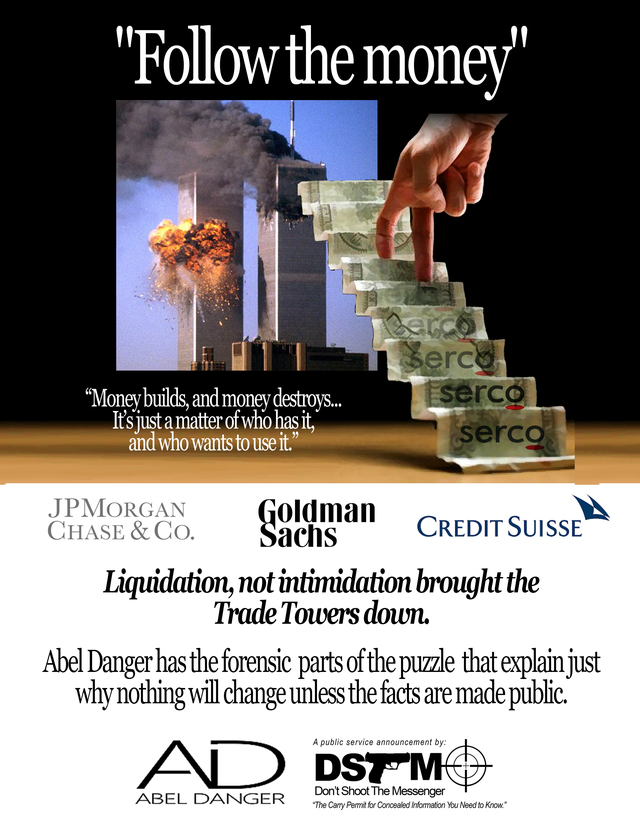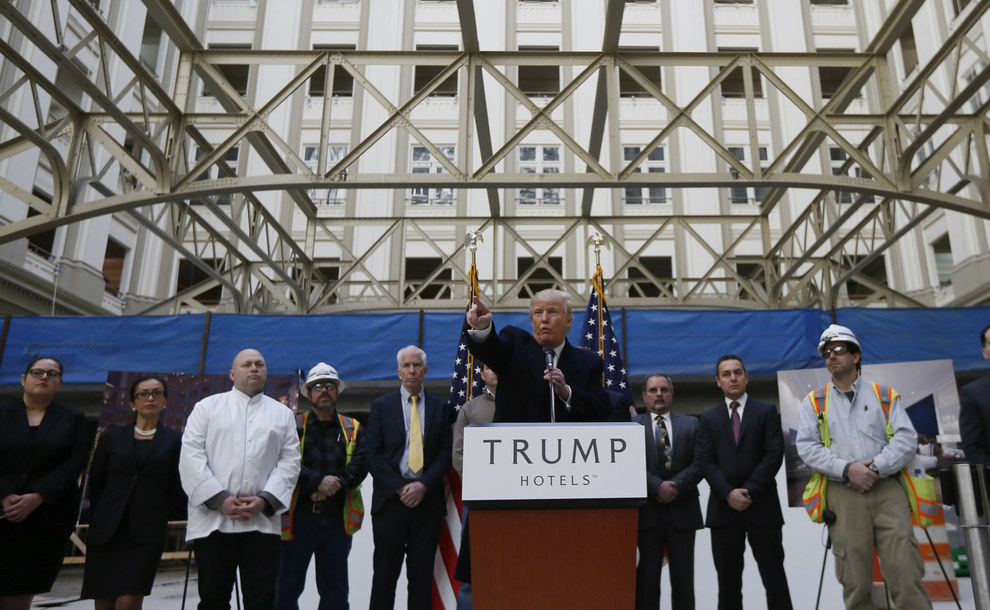 The 9/11 Hotel - Part 1 of 5
SERCO

Owns the World, | Big Brother Watch
Copy of

SERCO

GROUP PLC: List of Subsidiaries AND Shareholders!
(Mobile Playback Version)

Coup D'état The CLINTON Legacy SEPT 11 2001

Bush Angel is Next AIR FORCE ONE's Call Sign GOLD Codes

"Digital Fires Instructor

SERCO

– Camp Pendleton, CA Uses information derived from all military disciplines (e.g., aviation, ground combat, command and control, combat service support, intelligence, and opposing forces) to determine changes in enemy capabilities, vulnerabilities, and probable courses of action."
"The search for MH370 is ABANDONED: Passenger plane that vanished three years ago will never be found… and the cause of its disappearance will remain a mystery Malaysian Airlines flight MH370 went missing in March 2014 with 239 on board Search crews today completed a deep-sea search of a stretch of Indian Ocean But after three years, they have found no trace of the missing Boeing 777 Relatives of victims say authorities have 'inescapable duty' to continue search By Associated Press and

Julian Robinson for MailOnline

PUBLISHED: 06:50 GMT, 17 January 2017 | UPDATED: 15:05 GMT, 17 January 2017 The hunt for

Malaysia

Airlines Flight 370 has been abandoned three years after it went missing and the cause of its disappearance will remain a mystery.
Search crews today completed their deep-sea search of a desolate stretch of the Indian Ocean without finding a trace of the plane, which disappeared on March 8, 2014 with 239 on board.
Since no technology currently exists that can tell investigators exactly where the plane is, that effectively means the most expensive, complex search in aviation history is over.
A support group for relatives of the victims is already protesting the decision, claiming authorities have 'an inescapable duty owed to the flying public' to continue the search.
But this morning, the Joint Agency Coordination Centre in Australia, which helped lead the £130 million hunt for the Boeing 777 in remote waters west of Australia, said the operation had officially been suspended after crews finished their fruitless sweep of the 46,000-square mile search zone."
"3/11/2014 – KORAT ROYAL THAI AIR FORCE BASE, Thailand — Aviation and ground units from the U.S. Air Force, the Royal Thai Air Force, Navy and Army, and the Republic of Singapore Air Force is participating in the

Cope Tiger 2014 Field Training Exercise

(FTX) in Thailand March 10-21. More than 760 personnel will participate in the exercise, including approximately 160 U.S. service members and 600 service members from Thailand and Singapore.
The FTX will involve a combined total of 76 aircraft and 42 air defense units, including 10 U.S. F-15C/D aircraft, and 15 F-16s, six JAS-39s, six F-5s, five ALPHA JETs, six L-39s, one C-130, one BELL 412, and one UH-1H from the Royal Thai Air Force. The Republic of Singapore Air Force will deploy eight F-16s, six F-15SGs, six F-5s, one G550, one KC-135, and two AS332 to the exercise. – Pacific Air Forces" "

SERCO

: 'The biggest company you've never heard of' JULY 7, 2013 BY

21WIRE

As politicians asset-strip the public's portfolio of properties, infrastructure and services, one multinational corporation has grown as a result – and its scope and reach may shock many people who have not been paying attention.
All around the globe, our governments are busy outsourcing public-sector services like health, education, police, prisons, money delivery and military – to the esteemed private sector. It's sold to the public as a solution to avoiding higher taxes, while retaining better services. But it's simply an accountancy shell game, where the government kicks the can down the road by spreading the bill to the taxpayer over a longer period of time, in order to avoid any large upfront payments – all the while, allowing a private corporation to extend its influence over society. This, by definition, is fascism. They are called

SERCO

, and they run countries…




The Biggest Company You've Never Heard Of

As well as thanking God for his success, CEO Chris Hyman is a Pentecostal Christian who has released a gospel album in America and fasts every Tuesday.

Coincidentally he was in the World Trade Centre on 9/11 on the 47th floor addressing shareholders.

" "

Serco

farewell to NPL after 19 years of innovation 8 January 2015

Serco

said goodbye to the National Physical Laboratory (NPL) at the end of December 2014 after 19 years of extraordinary innovation and science that has seen the establishment build a world-leading reputation and deliver billions of pounds of benefit for the UK economy. During that period under

Serco

's management and leadership, NPL has delivered an extraordinary variety and breadth of accomplishments for the UK's economy and industry. Some of the key achievements during that time have been:… It has been estimated that work carried out by the Centre of Carbon Measurement at NPL will save eight million tonnes of carbon emissions reductions (2% of UK footprint) and over half a billion pounds in economic benefit over the next decade…. NPL's caesium fountain atomic clock is accurate to 1 second in 158 million years and NPL is playing a key role in introducing rigour to high frequency trading in the City through NPLTime2. "The United States Naval Observatory (USNO) is one of the oldest

scientific

agencies in the United States, with a primary mission[1] to produce Positioning, Navigation and Timing (PNT)[2] for the United States Navy and the United States

Department of Defense

. Located in Northwest Washington, D.C. at the Northwestern end of Embassy Row, it is one of the pre-1900 astronomical observatories located in an urban area; at the time of its construction, it was far from the light pollution thrown off by the (then-smaller) city center. The USNO operates the "

Master Clock

",[3] which provides precise time to the

GPS satellite

constellation run by the United States Air Force. The USNO performs radio

VLBI

-based positions of quasars with numerous global collaborators, in order to produce Earth Orientation parameters. Aside from its scientific mission, a house located within the Naval Observatory complex serves as the official residence of the Vice President of the United States."
"

Serco

: Is it a company or a sovereign power? Posted on

2010 October 5

|

Leave a comment

SERCO

– The Biggest Company You've Never Heard Of From Australian television [2:49] If one single company had to be chosen as the exemplar of the military/industrial complex, esnl's pick would be

Serco

, a British company created in 1929 as a local branch of Radio Corporation of America.
Today the firm runs air traffic control towers in the U.S., immigration detention centers in Australia, schools and the anti-missile defense system in Britain, and much, much more.
Of special interest to us is the company's growing role in the espionage world and intelligence world, especially here in the U.S., where it is based in Reston, Virginia, the nation's capital of corporate spookery.
According to Crocodyl, the company holds contracts with an alphabet soup of three- and four-letter agencies, including the National Security Agency [NSA], National Geospatial-Intelligence Agency [NGA], the Defense Information Systems Agency (DISA), Office of Naval Intelligence, the Air Force Information Warfare Center, and the Department of Defense.
Here's an example of the folks who work for

Serco

, from a new hire announcement posted by the company two years ago:


Serco

Inc., a provider of professional, technology, and management services to the federal government, announced today that

Maureen Baginski

has been named Vice President of the intelligence business and National Security Advisor at

Serco

. … From 2003 to 2005, Ms. Baginski served as the FBI's Executive Assistant Director for Intelligence where she was responsible for establishing and managing the FBI's first-ever intelligence program. Her mission was to adapt FBI intelligence capabilities with information technologies to create an intelligence-sharing operation that could identify threats before they became attacks.
From 1979 to 2003,

Ms. Baginski

served at the National Security Agency (NSA), where she held a variety of positions, including Signals Intelligence (SIGINT) Director, Senior Operations Officer in the National Security Operations Center; Executive Assistant to the Director of NSA/Central Security Service, Chief Officer of the Director; Assistant Deputy Director of Technology and Systems; and lead analyst for the Soviet Union. As SIGINT Director,

Ms. Baginski

successfully established and directed a unified program to exploit encrypted or denied information on global networks. Leading the NSA's Signals Intelligence Directorate, the Nation's high technology cryptology organization, she managed a complex and geographically dispersed distributed information production enterprise.
The company's CEO is an India-born pentecostal Christian [shades of Dinesh D'Souza], and is profiled here by The Guardian's Janice Martinson in 2006."
"C4ISR Case Studies … C4ISR Solutions …

Serco

also integrated voice, video teleconferencing capabilities and situational awareness displays, along with the VDI, into the facility's network distribution system across multiple networks. The result is an integrated IP-based total capability that is centrally managed and consistent across all platforms.

Serco

also implemented Defense

Red

Switch Network (DRSN), completed a structured fiber optic and Category 6 cabling system, and participated in the construction design working group to ensure supporting systems (e.g. Power and HVAC) were able to support the 24 AF's IT needs. As a result of

Serco

's support, 24th Air Force enjoys a true state-of-the-art environment that has delivers the high level of performance and security requires to continue fulfilling the important missions protecting the nation's security." "On July 6, 2009, the U.S. Secret Service expanded its fight on

cyber-crime

by creating the first

European Electronic Crime Task Force

, based on the successful U.S. domestic model, through a memorandum of understanding with Italian police and postal officials. Over a year later, on August 9, 2010, the agency expanded its European involvement by creating its second overseas ECTF in the United Kingdom.[28][29] Both task forces are said to concentrate on a wide range of "computer-based criminal activity," including:

Identity theft

Network intrusions

Other computer-related crimes affecting financial and other critical infrastructures. The overseas network includes ECTFs in the following European cities:

European Electronic Crime Task Force

-

Rome

, Italy London,

United Kingdom

" "Group Starwood Hotels Group, owner of some of the world's most prestigious hotels, has appointed Serco as preferred bidder for a £7m contract to provide a range of support services to the Sheraton Grand in Edinburgh, the Westin in Dublin and the 5 star Turnberry resort on Scotland's west coast. The contract, which has a 5 year term, is an extension to services already provided to other hotels in the Starwood Group and includes buildings maintenance and security, engineering support and help desk services."
"

Serco

Receives "Supplier of the Year" from Boeing for Enterprise Architecture Expertise

Serco

Inc. has been recognized as Supplier of the Year by The Boeing Company in the Technology category for its state-of-the-practice Enterprise Architecture solutions.
Past News Releases RSS

Serco Wins Position on Two U.S....

VETS and Serco Team Awarded $117...

Serco Awarded New Social Security...


RESTON, VA (PRWEB) MAY 19, 2011

Serco

Inc., a provider of professional, technology, and management services to the federal government, has been recognized as Supplier of the Year by The Boeing Company in the Technology category for its state-of-the-practice Enterprise Architecture solutions.
The Boeing Supplier of the Year award is the company's premier supplier honor, presented annually to its top suppliers in recognition of their commitment to excellence and customer satisfaction. This year's 16 winners represent an elite group among more than 17,525 active Boeing suppliers in nearly 52 countries around the world. This selection was based on stringent performance criteria for quality, delivery performance, cost, environmental initiatives, customer service and technical expertise. This is the second time

Serco

has been recognized as Supplier of the Year by Boeing. In January 2011,

Serco

also received the Boeing Performance Excellence

Gold

Award in recognition of the Company's performance excellence.
"We are extremely honored to receive this recognition for our work in support of Boeing. This prestigious award demonstrates our passion for excellence and ability to apply

Serco

's Enterprise Architecture expertise across a broad range of applications," said Ed Casey, Chairman and CEO of

Serco

. "We continue to grow our EA practice, and over the past 15 years we have deployed solutions to support enterprises and systems across federal and commercial environments."


Serco

's Enterprise Architecture Center of Excellence is based in Colorado Springs, CO. The team provides a variety of services in support of Boeing's business units as well as research and development efforts.

Serco

's architecture employs object-oriented (OO)/Unified Modeling Language (UML) to define, design and satisfy defense agencies' mission-critical requirements, including Command, Control, Communications, Computers and Intelligence (C4I). This approach improves system developer's understanding of operational requirements and how best to integrate enterprise operations and systems for the optimal fulfillment of C4I and other operational needs. About Serco Inc.:

Serco

Inc. is a leading provider of professional, technology, and management services focused on the federal government. We advise, design, integrate, and deliver solutions that transform how clients achieve their missions. Our customer-first approach, robust portfolio of services, and global experience enable us to respond with solutions that achieve outcomes with value. Headquartered in Reston, Virginia,

Serco

Inc. has approximately 11,000 employees, annual revenue of $1.5 billion, and is ranked in the Top 30 of the largest Federal Prime Contractors by Washington Technology.

Serco

Inc. is a wholly-owned subsidiary of

Serco

Group plc, a $6.6 billion international business that helps transform government and public services around the world. More information about

Serco

Inc. can be found at

http://www.serco-na.com

."
"

Serco

's Office of Partner Relations (OPR) helps facilitate our aggressive small business utilization and growth strategies. Through the OPR,

Serco

mentors four local small businesses under formal Mentor Protégé Agreements: Three sponsored by DHS (Base One Technologies, TSymmetry, Inc., and HeiTech Services, Inc.,) and the fourth sponsored by GSA (DKW Communications, Inc.).

Serco

and HeiTech Services were awarded the 2007 DHS Mentor Protégé Team Award for exceeding our mentoring goals."
"Contact 111 Eighth Avenue New York, NY 10011 Description Base One Technologies, Ltd. is a DOMESTIC BUSINESS CORPORATION, located in New York, NY and was formed on Feb 15, 1994. This file was obtained from the Secretary of State and has a file number of 1795583." …. "Base One Technologies – Corporate Strategy – We are a Government Certified Women-Owned Business We practice Diversity Recruitment and Staffing for IT positions Base One was founded in 1994 by a women engineer who had made a career in technology research for many years. ..We are also partnered with firms that are 8A certified as Minority firms, Disabled

Veteran firms

, Native American firms, Vietnam veteran firms, women owned firms. .. Base One's staff of engineers are a diverse group of professionals. This diverse network of engineers helps us to branch out to other engineers and creates an even larger network of resources for us to work with. .. Information Security Planning is the process whereby an organization seeks to protect its operations and assets from data theft or computer hackers that seek to obtain unauthorized information or sabotage business operations.

Key Clients Benefiting From Our Information Security Expertise: Pentagon Renovation Program, FAA, Citigroup, MCI.

.. Performs architectural assessments and conducts both internal and external penetration testing. The results of these efforts culminate in an extensive risk analysis and vulnerabilities report. Develops, implements and supports Information Security Counter measures such as honey-pots and evidence logging and incident documentation processes and solutions." "The 8(a) Business Development Program assists in the development of small businesses owned and operated by individuals who are socially and economically disadvantaged, such as women and minorities. The following ethnic groups are classified as eligible: Black Americans; Hispanic Americans; Native Americans (American Indians, Eskimos, Aleuts, or Native Hawaiians); Asian Pacific Americans (persons with origins from Burma, Thailand, Malaysia, Indonesia, Singapore, Brunei, Japan, China (including Hong Kong), Taiwan, Laos, Cambodia (Kampuchea), Vietnam, Korea, The Philippines, U.S. Trust Territory of the Pacific Islands (Republic of Palau), Republic of the Marshall Islands, Federated States of Micronesia, the Commonwealth of the Northern Mariana Islands, Guam, Samoa, Macao, Fiji, Tonga, Kiribati, Tuvalu, or Nauru); Subcontinent Asian Americans (persons with origins from India, Pakistan, Bangladesh, Sri Lanka, Bhutan, the Maldives Islands or Nepal). In 2011, the SBA, along with the FBI and the IRS, uncovered a massive scheme to defraud this program. Civilian employees of the U.S. Army Corps of Engineers, working in concert with an employee of Alaska Native Corporation Eyak Technology LLC allegedly submitted fraudulent bills to the program, totaling over 20 million dollars, and kept the money for their own use.[26] It also alleged that the group planned to steer a further 780 million dollars towards their favored contractor.[27]"
"

SBIC 2001-10 A, CUSIP 831641 DE2

Offering Circular $133,845,000 (Approximate) U.S. Small Business Administration Guaranteed 6.353% Debenture Participation Certificates, Series SBIC 2001-10 A Evidencing Fractional Undivided Interests in a Pool of 6.353% Debentures Due March 1, 2011 Issued by Small Business Investment Companies Distributions of interest payable March 10 and September 10, commencing

September 10, 2001

…
Upon a determination by SBA to transfer an SBIC into liquidation status, jurisdiction over the SBIC is transferred to the Office of SBIC Liquidation whereupon the SBIC is considered in liquidation status. At this point, an acceleration letter is sent to the SBIC citing violations and defaults, making demand for payment of the accelerated obligations and advising the SBIC that it has been transferred to liquidation status. SBA will make a Guarantee Payment of the outstanding principal and accrued interest with respect to such SBIC Debenture to the next scheduled Payment Date on or before the next scheduled Distribution Date for such Payment Date.
The Certificates are exempt from the registration requirements of the Securities Act of 1933, so no registration statement has been filed with the Securities and Exchange Commission. Neither the Securities and Exchange Commission nor any state securities commission has approved or disapproved of the Certificates or passed upon the accuracy or adequacy of this Offering Circular. Any representation to the contrary is a criminal offense.
JPMorgan Goldman, Sachs & Co. Credit Suisse First Boston

[

Serco

shareholders]

The date of this Offering Circular is March 14, 2001.
Management of SBA. The Administrator of SBA, its Deputy Administrator, its Chief Counsel for Advocacy, and its Inspector General are appointed by the President of the United States with the advice and consent of the Senate. The major small business assistance programs of SBA and the general administration of SBA are managed by officials appointed by the Administrator

[In 2001, the Chief Operating Officer of the SBA was Field McConnell's sister Kristine Marcy]

. The Presidential appointees together with the major program managers establish SBA policy with respect to operations under the Small Business Act and the Act and applicable regulations. Career personnel at various levels constitute the middle management of SBA and make the preponderance of program operations decisions in conformance with the applicable laws, regulations, and policies. Additionally, the Office of Management and Budget guides SBA's policies directly through the senior management officials and through circulars issued from time to time. The SBA Inspector General audits both the management of SBICs participating in the Program and administration of the Program within SBA."

Yours sincerely,

Field McConnell, United States Naval Academy, 1971; Forensic Economist; 30 year airline and 22 year military pilot; 23,000 hours of safety; Tel: 715 307 8222

David Hawkins Tel: 604 542-0891 Forensic Economist; former leader of oil-well blow-out teams; now sponsors Grand Juries in CSI Crime and Safety Investion