Pope warns media over 'sin' of spreading fake news, smearing politicians
Philip Pullella | December 7, 2016 | Reuters
Pope Francis talks as he leads the general audience in Paul VI Hall at the Vatican, December 7, 2016. (Reuters/Max Rossi)
VATICAN CITY (Reuters) – Media that focus on scandals and spread fake news to smear politicians risk becoming like people who have a morbid fascination with excrement, Pope Francis said in an interview published on Wednesday.
Francis told the Belgian Catholic weekly Tertio that spreading disinformation was "probably the greatest damage that the media can do" and using communications for this rather than to educate the public amounted to a sin.
Using precise psychological terms, he said scandal-mongering media risked falling prey to coprophilia, or arousal from excrement, and consumers of these media risked coprophagia, or eating excrement.
The Argentine-born pontiff excused himself for using such terms in order to get his point across while answering a question about the correct use of the media.
"I think the media have to be very clear, very transparent, and not fall into – no offence intended – the sickness of coprophilia, that is, always wanting to cover scandals, covering nasty things, even if they are true," he said.
"And since people have a tendency towards the sickness of coprophagia, a lot of damage can be done."
That section of the interview, all of which was distributed to reporters in an Italian translation of the interview in the pope's native Spanish, contained some of the most blunt language the pontiff has ever used about the media.
He also spoke of the danger of using the media to slander political rivals.
"The means of communication have their own temptations, they can be tempted by slander, and therefore used to slander people, to smear them, this above all in the world of politics," he said. "They can be used as means of defamation…"
"No-one has a right to do this. It is a sin and it is hurtful," he said.
He described disinformation as the greatest harm the media can do because "it directs opinion in only one direction and omits the other part of the truth," he said.
The pope's comments on disinformation followed widespread debate in the United States over whether fake news on the internet might have swayed voters toward Republican candidate Donald Trump.
(Reporting by Philip Pullella; Editing by Tom Heneghan)
https://ca.news.yahoo.com/pope-warns-media-over-sin-spreading-fake-news-141839037.html
Connecting the Dots on the Coprophagian Papacy…
S. Armaticus | 7 Dec 2016 | 10 comments
Things must be really heating up behind the Sacred Vatican Walls.
How do we know this?
Francis is back to using the
coprophagia
metaphor.
If you recall, we initially encountered this metaphor in a
Business Insider
article (see
here
). Coincidentally, this citation was then compiled into the
Francis Little Book of Insults
(see
here
) – or as we say on this blog, the
"Francis magisterium"
– and codified
per omnia secula seculorum
.
With respect to the actual citation above, the bishop of Rome was speaking about the "excrement" flowing from the Curia, and resulting downstream effects due to the dissemination of said "matter" by the "journalists". Here is what he said back then:
"I see it as a body that gives service, a body that helps me and serves me. Sometimes negative news does come out, but it is often exaggerated and manipulated to spread scandal.

"Journalists sometimes risk becoming ill from coprophilia and thus fomenting coprophagia, which is a sin that taints all men and women; that is, the tendency to focus on the negative rather than the positive aspects.

"The Roman Curia has its downsides, but I think that too much emphasis is placed on its negative aspects and not enough on the holiness of the numerous consecrated and lay people who work in it."
At the time, I was grateful that the DBI provided the definition since I can honestly say that I never ran across that term. Sheltered Chicago upbringing, I guess.
Which brings us to today's citation. In the UK's Independent, we get this gem of a quote (see
here
):
Writing fake news and stories about scandals is like being sexually aroused by excrement, Pope Francis has said.
Now this citation refers to the issue of what is commonly being termed
"FAKE NEWS"
. Supposedly, this
FAKE NEWS
is what got
Donald Trump
elected in the US, and is something that we wrote about extensively.
But this is not all. Here is what came next:
And since people tend towards coprophagia, or eating faeces, then the media should avoid spreading it, he said in an attack on the spread of disinformation.
Now I don't know about you, dear reader, but I can honestly say that I
DO NOT
"tend towards coprophagia". I can also honestly say that I have never met anyone in my life that has even hinted that this sort of activity is something that he/she would consider. Furthermore, I can honestly say that I do not know anyone that has even mentioned anything like this in passing.
Now, allow me to provide some background as to yours truly. I am no saint. I also have episodes in my background, namely time spent in the
United States Marine Corps
, with deployments to various… shall we say "sailor's ports", where these sorts of things would have been referenced or mentioned, if they had actually happened.
And once again, they did not!
I can honestly say that I never heard of this sort of activity until I came across the Business Insider article.
Which leads me to make an inference as to the sorts of people that Francis knows, met, confessed, that in his opinion
"tend towards coprophagia"
. So what kind of people might these be?
As it just so happens, over at the
Eponymous Flower
blog, we just might have a hint as to
"
people who tend towards coprophagia
"
. Here is the Giuseppi Nardi post that might be the key to understanding Francis, the bishop of Rome, in the proper
context
(see
here
).
As an aside, it is
events
like these that give us an "inside baseball" peek not only into the
man
, but into
Francis' Church
itself.
I hope the Cardinals are reading and watching!
https://sarmaticusblog.wordpress.com/2016/12/07/connecting-the-dots-on-the-coprophagian-papacy/
"Oh shit! What did I just say?"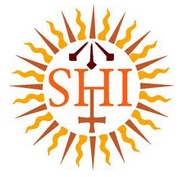 Jesuit Christogram, inverted