United States Marine Field McConnell
Plum

City Online - (

AbelDanger.net

)
Abel Danger
(
AD
) has explained how President-elect Donald Trump can expose
Serco
8(a) auctions of Defense
Red
Switch Privileges by facilitating a qui tam suit against the company and its shareholders in respect of an auction allegedly held on the 47th floor of WTC#1 (North Tower) on 9/11 where successful bidders apparently bought the right to liquidate targets in New York over the Federal Bridge Certification Authority.
AD
claims that
Serco
's 8(a) auction of Red Switch privileges on 9/11 was run online out of the Office of SBIC Liquidation, allegedly established by Kristine "Con Air" Marcy, Field McConnell's sister and the founder of the
Senior Executive Service
on the 18th floor of WTC#7 in a joint venture with her partner the late Lenora Guarria, former Chief Operating Officer of the Equal Employment Opportunity Commission.
AD
claims that the decoy and drone maneuvers for 9/11 were developed by Nicholas Soames, a grandson of Sir Winston Churchill, a former UK Minister of State for the Armed Forces (1994-1997) and a former personal assistant to the late Mark Hatfield, former chairman of the Senate Appropriations Committee.
AD
claims that the dark-web encryption and the alibi services which kept the auction under the radar of the blue team defenders on 9/11 was developed by
Serco
's Vice President of Intelligence Business and National Security Advisor Maureen Bagisnki, the former head of NSA Signals Intelligence (Sigint).
AD
has prioritized possible qui tam suits against
Serco
and the participants in the 8(a) auction who allegedly sold or bought
red
switch privileges to stand down military, federal civilian agencies and the intelligence community during the travel, liquidation and media-play operations of September 11 …
1. Defense
Red
Switch Network – Auctioned 'Flash Override' access to federal bridge
2. National Visa Center – Pig farm M.C., shareholder and hijacker alibis for 9/11
3. Federal Bridge Certification Authority – Clinton 8(a)
Red
Switch sovereign state extortion
4. Joint Automated Booking System – For Con Air/8(a) saboteurs and Zulu snuff-film ETA
5. FAA Contract Towers – Impute ad hoc waypoints through ITT Sheraton / Marriott
6. E-4B NAOC "Doomsday" Fleet – Boeing tracking and telemetry in Zulu time
7. Office of SBIC Liquidation –
Gold
man Sachs, Credit Suisse, JPMorgan, WTC#7
8. U.S. Patent And Trademark Office – Lockheed penetrators, Alien Property Custodian
9. U.S. Defense Ammunition Center – Special Operation Forces Demolition Kits
Having had private conversations with his sister Kristine Marcy and her partner the late Lenora Guarria, Field McConnell has become an original source relator and is therefore asking for a meeting with President-elect Trump to explain how to use
qui tam
remedies – unwittingly suggested by– to raise funds to expand '
peacetime components of the Marine Corps [Intelligence Activity] to meet the needs of war [on terror]
and stop
Serco
's shareholders including the British and the Saudi Arabian governments from the use of 8(a) red switch auctions to authorize, fund and conceal the liquidation of their enemies.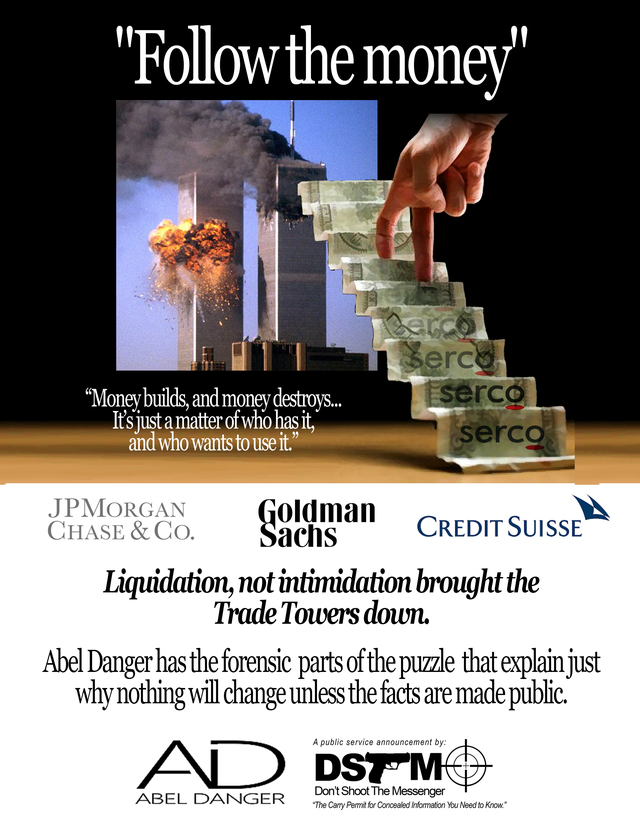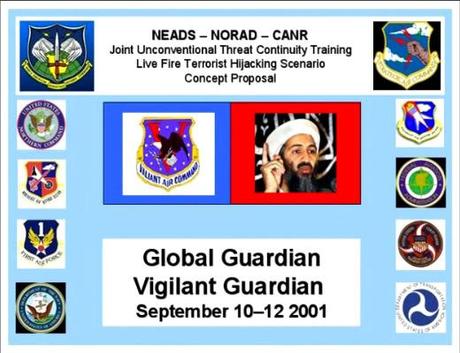 SERCO Owns the World, | Big Brother Watch
Sophye e homenagem a Maureen Baginski
discurso de Maureen Baginski. tirado da C span US
Copy of

SERCO

GROUP PLC: List of Subsidiaries AND Shareholders!
(Mobile Playback Version)
The Coup D'état The CLINTON Legacy SEPT 11 2001 Bush "Angel is Next" AIR FORCE ONE's Call Sign
"Digital Fires Instructor

Serco

– Camp Pendleton, CA Uses information derived from all military disciplines (e.g., aviation, ground combat, command and control, combat service support, intelligence, and opposing forces) to determine changes in enemy capabilities, vulnerabilities, and probable courses of action." "24th Air Force Cyber Operations Support The 24th Air Force (24 AF) is the operational warfighting organization that establishes, operates, maintains and defends Air Force networks and conducts full-spectrum operations in cyberspace. It establishes, operates and defends Air Force networks to ensure warfighters can maintain the information advantage as they fulfill military operations. The unit is responsible to conduct a full range of cyber operations. …

Serco

also integrated voice, video teleconferencing capabilities and situational awareness displays, along with the VDI, into the facility's network distribution system across multiple networks. The result is an integrated IP-based total capability that is centrally managed and consistent across all platforms.

Serco

also implemented Defense

Red

Switch Network (DRSN), completed a structured fiber optic and Category 6 cabling system, and participated in the construction design working group to ensure supporting systems (e.g. Power and HVAC) were able to support the 24 AF's IT needs." "

SERCO

: 'The biggest company you've never heard of' JULY 7, 2013 BY

21WIRE

21st Century Wire says

… As politicians asset-strip the public's portfolio of properties, infrastructure and services, one multinational corporation has grown as a result – and its scope and reach may shock many people who have not been paying attention.
All around the globe, our governments are busy outsourcing public-sector services like health, education, police, prisons, money delivery and military – to the esteemed private sector. It's sold to the public as a solution to avoiding higher taxes, while retaining better services. But it's simply an accountancy shell game, where the government kicks the can down the road by spreading the bill to the taxpayer over a longer period of time, in order to avoid any large upfront payments – all the while, allowing a private corporation to extend its influence over society. This, by definition, is fascism. They are called

SERCO

, and they run countries…




The Biggest Company You've Never Heard Of

As well as thanking God for his success, CEO Chris Hyman is a Pentecostal Christian who has released a gospel album in America and fasts every Tuesday. Coincidentally he was in the World Trade Centre on 9/11 on the 47th floor addressing shareholders." "Message from Chair Jacqueline A. Berrien on the 10th Anniversary of 9/11
September 11, 2011
Dear EEOC Colleagues:
Ten years ago, like so many people across the United States and the globe, I was shocked and sickened to witness the destructive force of the terrorist attacks on the World Trade Center in New York City and the Pentagon in Northern Virginia, and the fatal crash in Shanksville, Pennsylvania of an airplane en route to an unknown target in Washington, DC. The images of danger and suffering associated with September 11, 2001 are an indelible part of our national memory. As the nation solemnly observes the 10th anniversary of the 9/11 attacks, many of us will pause to honor the memories of the victims of this senseless violence and convey condolences to their surviving family members and friends. And of course, the selflessness and bravery of those who risked their own health and safety in order to help others during the attacks must never be forgotten.
I also believe, however, that it is important to remember that countless acts of compassion and courage followed closely behind this unprecedented tragedy, and ultimately helped to restore to survivors and witnesses a measure of faith that we would somehow, someday recover from the grief and loss that we experienced collectively on September 11th. In that spirit, I am taking this opportunity to recall the extraordinary resilience and fortitude of the EEOC employees who worked in offices located near the sites of the attacks, and the compassionate and swift response of EEOC staff across the country who mobilized to support their colleagues in the wake of 9/11.
As many of you know, but those who have come to the EEOC in the past decade may not, in 2001 the EEOC's New York District Office was located on the 18th floor of building 7 of the World Trade Center complex, only a few hundred yards from the Center's twin towers. Thanks to the skill and courage of the evacuation team, our employees were safely evacuated from 7 World Trade Center. However, shortly after they made it out of the building, many witnessed firsthand the total destruction of the towers that stood directly across from their offices. While there were, thankfully, no physical injuries or deaths among our staff, Philadelphia District Office Director Spencer Lewis, who was then serving as Director of the New York District Office, said that the "emotional toll [wa]s unimaginable." In our Washington, D.C. offices, all employees were safely evacuated after the Pentagon was hit. However, reported threats that other government buildings -- including the White House and Capitol – were slated for attack kept anxiety high in Washington for the entire day, and indeed for a long period after September 11th.
On the afternoon of September 11th, several hours after the collapse of the towers, 7 World Trade Center, the home of our New York District Office, also collapsed. Our employees' personal effects and all of the agency's files, ork products and equipment were completely destroyed in the collapse. Incredibly, New York City firefighter John Misha later recovered the agency seal from rubble at the scene of the collapse. The recovered seal remains on display today – battered, yet miraculously intact – in the entry to the New York District Office.
In spite of the catastrophic losses suffered in New York, within days of the attacks, EEOC began the painstaking work of reconstructing files and reproducing the work product that was buried under the rubble of 7 World Trade Center. Significantly, many offices and staff across the country pitched in to ease and expedite the recovery effort. Intake calls were re-routed to Boston, Massachusetts; temporary offices were housed in Newark, New Jersey; "care packages" were sent from employees in Houston, Texas to their colleagues in New York; and to buoy depressed spirits, EEOC staff across the country sent supportive messages and placed calls to the New York District Office staff.
The remarkable pace of the restoration of normal operations is memorialized in agency press releases: on September 12, 2001 an EEOC press release announced, "EEOC New York Office Destroyed in Terrorist Attack on World Trade Center"; only 16 days after the attacks, the agency announced that the New York District Office would resume partial operations the following week; and a little more than a month after the attacks, the press was informed that the EEOC "re-opened for business at a temporary Manhattan location, restoring essential agency services to residents of the New York area." None of this would have been possible without the concerted effort and tireless support of many members of our staff and the commitment of Chair Cari M. Dominguez to the swift and complete restoration of the New York District Office's operations after 9/11.
On this occasion, I believe that it is also fitting to recall how quickly and effectively EEOC employees addressed novel workplace discrimination issues that arose in the aftermath of the 9/11 attacks, and to consider the continuing significance of that work to the agency and the Nation. While the terrorist attacks inspired countless acts of heroism and goodwill throughout our nation, unfortunately, many religious, ethnic, and national origin minorities became the victims of pernicious discrimination in the workplace. In the initial months after the attacks, the EEOC saw a 250 percent increase in the number of religion-based discrimination charges involving Muslims and persons of Middle Eastern descent.
Responding quickly, the EEOC began a targeted outreach campaign aimed at educating employers, civil rights organizations, and members of religious groups on employee and employer rights and responsibilities under the law and how to prevent religious and national origin discrimination in the aftermath of 9/11. Within days of the terrorist attacks, Chair Dominguez issued a press release "call[ing] on all employers and employees across the country to promote tolerance and guard against unlawful workplace discrimination based on national origin or religion." The Commission also held a

public meeting in December 2001

on 9/11 backlash discrimination and best practices to prevent and address this type of discrimination in the workplace.
Today, despite the best efforts of the EEOC and many enforcement partners, we continue to see more charges involving

religious discrimination

and

national origin discrimination

against Muslims and people who are or are perceived to be from Middle Eastern nations. As a result, in addition to our general outreach and education efforts to ensure the Nation's laws prohibiting employment discrimination on the basis of religion and national origin are vigorously enforced, the EEOC has continued to work closely with stakeholders most affected by backlash discrimination to ensure that both employees and employers are aware of their rights and responsibilities.
Looking toward the future, I have asked Commissioner Ishimaru to lead a task force to examine immigration related employment issues. This group will evaluate and make recommendations to improve EEOC's and the federal government's accessibility to immigrant communities and more effectively coordinate our enforcement, litigation, outreach and education efforts related to national origin discrimination.
In observance of the 9/11 Anniversary, I have asked the Office of Communications and Legislative Affairs (OCLA) to release a public statement on EEOC's

enforcement activities post-9/11

and re-release a statement by Spencer H. Lewis, Former Director of the New York District office entitled, "

The Impact of September 11, 2001: New York's Experience

." Both are referenced in this statement, but I encourage you to read them in their entirety on our

website page dedicated to 9/11

.
Throughout this week, in your homes, places of worship, offices, and neighborhoods, you may observe a moment of silence, participate in memorial services, or otherwise take a break from your daily routine to remember the victims and express support for the survivors of 9/11. As you do so, please reserve a special moment in your thoughts and prayers for your colleagues in the EEOC whose lives were changed forever by what they witnessed and experienced ten years ago today. Finally, I hope that you will join me in honoring the exemplary manner in which the EEOC responded to one of the most difficult periods in the history of the agency and the nation.
Sincerely and with deepest gratitude,
Jacqueline A. Berrien
Chair" "Ms. Maureen A. Baginski served as Chief Executive Officer of National Security Partners, LLC since December 19, 2011.

Ms. Baginski served as the Vice President of Intelligence Business and National Security Advisor of Serco, Inc., since December 2009.

Ms. Baginski has been Senior Corporate Vice President and President of National Security Systems Sector at SPARTA, Inc. Ms. Baginski is an executive with extensive experience in the Intelligence Community, and has held progressively more challenging roles within the federal government and the private sector. She has a distinguished background with almost three decades of service in the United States Intelligence Community. Ms. Baginski served as the President of National Security Systems Sector of Cobham Analytic Solutions, since October 23, 2006 and its Senior Corporate Vice President since October 2006. Ms. Baginski served as a Member of Federal Advisory Board at Benchmark Executive Search. She served as a Director of Intelligence at McLean-based BearingPoint Inc. From 2003 to 2005, Ms. Baginski served as the FBI's Executive Assistant Director for Intelligence where she was responsible for establishing and managing the FBIs first-ever intelligence program, including technology acquisition and workforce development. Her mission was to adapt FBI intelligence capabilities with information technologies to create an intelligence-sharing operation that could identify threats before they become attacks. From 1979 to 2003, Ms. Baginski served at the National Security Agency (NSA), where she held a variety of positions, including Signals Intelligence (SIGINT) Director, Senior Operations Office in the National Security Operations Center; Executive Assistant to the Director (Lt. General Minihan), Executive Assistant to the Director of NSA/Central Security Service, Chief Office of the Director; Assistant Deputy Director of Technology and Systems, and lead analyst for the Soviet Union. As SIGINT Director, Director of Policy under the next NSA Director (Lt. General Hayden) and Director of Customer Relations. Ms. Baginski successfully established and directed a unified program to exploit encrypted or denied information on global networks. Leading the NSA's Signals Intelligence Directorate, the Nation's high technology cryptologic organization, she managed a complex, geographically dispersed, distributed information production. Ms. Baginski served as a Director of Argon ST, Inc., from October 2006 to August 5, 2010. She was a Director in Bearing Point's Intelligence Sector and

Serco

Services, Inc. Prior to that, Ms. Baginski had a long and distinguished career in the US Intelligence Community, where she served for twenty-seven years. She serves as a Member of the Defense Science Board at United States Department Of Defense. She has received two Presidential Rank Awards, two Director of Central Intelligence National Achievement Medals, NSA's Exceptional Civilian Service Award, and the Director of Military Intelligence's Leadership Award. Ms. Baginski is recognized as being the first-ever recipient of NSA's Outstanding Leadership Award, an award voted upon and bestowed by the Nsa Workforce. Ms. Baginski has testified before the House Committee on Homeland Security, has appeared on CNN, and has been featured in U.S. News and World Report which dubbed her the FBI''s ''Vision Lady and recognized her then as the third most powerful FBI official. Ms. Baginski is a graduate of the University of Albany, She holds a BA and MA in Slavic Languages and Linguistics as well as an honorary Doctorate of Humane Letters for service to the nation." "A Good American: Surveillance, 9/11 and the NSA … The idea of small digital events linked together in a dance of relationships is illustrated elegantly on screen. There are shots of clouds of gnats buzzing in sunbeams, perhaps in reference to Binney's rural Appalachian birthplace. The NSA's response to the 9/11 revelations was to shelve ThinThread in favour of a much more expensive program, TrailBlazer. After NSA director Michael Hayden was appointed in 1999, Binney had been asked how he could use $1.2bn to revamp his operation. He calculated that he could organise surveillance on the entire planet in near real time, for just $300,000.
Money may lie at the heart of the NSA's questionable decision making. After 9/11, Binney recalls the order that came through from Maureen Baginski, the NSA's head of Signals Intelligence (Sigint), to not rock the boat or embarrass large technology companies. "We can milk this cow for 15 years. 9/11 is a gift to the NSA. We're going to get all the money we need and then some," she is alleged to have said." "

Serco

Operates Air Traffic Control Towers Since 1968,

Serco

has been operating Air Traffic Control Towers in the United States. We have been managing sites under the FAA Contract Tower Program since 1994.

Serco

currently manages 64 FCTs across the western United States, including Alaska, Hawaii, Guam and Saipan.

Serco

provides air traffic control services in the tower to support the safety of incoming/outgoing aircraft, improve the efficiency of air traffic and provide information and support to the pilots.
As part of

Serco

Group, the Company is one of the largest private providers of Air Navigation Services worldwide.

Serco

is responsible for more than 960,000 miles of airspace and handle more than 6 million aircraft movements a year. We employ more than 700 air traffic control specialists at over 75 airports located in the United States, United Kingdom and Middle East." "[Spoliation inference that JonBenet Ramsey murder on Christmas Day 1996, was a test run for Kristine Marcy and her associates at DOJ

Pride

in the use of SENTRI, JABS and JPATS in

Serco

's Con Air 8(a) murder for hire] FOR IMMEDIATE RELEASE AG TUESDAY, OCTOBER 22, 1996

[Two months before the Christmas Day rape, torture and murder of JonBenet]

(202) 616-2777 TDD (202) 514-1888 ATTORNEY GENERAL PRESENTS HAMMER AWARDS AT DOJ "LAB DAY" WASHINGTON, DC -- Attorney General Janet Reno presented Hammer Awards to three employee working groups from Justice Department components as part of the Department's "Justice Performance Review Lab Day," an event showcasing the achievements of the Department's 16 reinvention labs. The three Justice Department teams receiving the award are: The SENTRI Reinvention Lab, for developing a secure, high-tech, automated border inspection system at Otay Mesa, California; The Joint Automated Booking System (JABS) Lab, a multi-component effort which has significantly improved the prisoner booking process; The Justice Prisoner Alien Transportation System (JPATS)

[launched by the Janet Reno Gore-Hammer awardee, Kristine Marcy]

,

which combines the resources of several DOJ components to schedule and transport prisoners more quickly, safely, and economically. .. The JPATS Award The Justice Prisoner and Alien Transportation System (JPATS), an innovative partnership among the U.S. Marshals Service (USMS), the Immigration and Naturalization Service (INS), and the Federal Bureau of Prisons, carries prisoners and detainees under federal jurisdiction more safely and efficiently.

http://www.justice.gov/opa/pr/1996/Oct96/523ag.htm

"
"

Serco

Receives "Supplier of the Year" from Boeing for Enterprise Architecture Expertise 5/19/2011 RESTON, VIRGINIA – May 19, 2011 –

Serco

Inc., a provider of professional, technology, and management services to the federal government, has been recognized as Supplier of the Year by The Boeing Company in the Technology category for its state-of-the-practice Enterprise Architecture solutions.
The Boeing Supplier of the Year award is the company's premier supplier honor, presented annually to its top suppliers in recognition of their commitment to excellence and customer satisfaction. This year's 16 winners represent an elite group among more than 17,525 active Boeing suppliers in nearly 52 countries around the world. This selection was based on stringent performance criteria for quality, delivery performance, cost, environmental initiatives, customer service and technical expertise. This is the second time

Serco

has been recognized as Supplier of the Year by Boeing. In January 2011,

Serco

also received the Boeing Performance Excellence

Gold

Award in recognition of the Company's performance excellence.
"We are extremely honored to receive this recognition for our work in support of Boeing. This prestigious award demonstrates our passion for excellence and ability to apply

Serco

's Enterprise Architecture expertise across a broad range of applications," said Ed Casey, Chairman and CEO of

Serco

. "We continue to grow our EA practice, and over the past 15 years we have deployed solutions to support enterprises and systems across federal and commercial environments."


Serco

's Enterprise Architecture Center of Excellence is based in Colorado Springs, CO. The team provides a variety of services in support of Boeing's business units as well as research and development efforts.

Serco

's architecture employs object-oriented (OO)/Unified Modeling Language (UML) to define, design and satisfy defense agencies' mission-critical requirements, including Command, Control, Communications, Computers and Intelligence (C4I). This approach improves system developer's understanding of operational requirements and how best to integrate enterprise operations and systems for the optimal fulfillment of C4I and other operational needs.
About

Serco

Inc.:

Serco

Inc. is a leading provider of professional, technology, and management services focused on the federal government. We advise, design, integrate, and deliver solutions that transform how clients achieve their missions. Our customer-first approach, robust portfolio of services, and global experience enable us to respond with solutions that achieve outcomes with value. Headquartered in Reston, Virginia,

Serco

Inc. has approximately 11,000 employees, annual revenue of $1.5 billion, and is ranked in the Top 30 of the largest Federal Prime Contractors by Washington Technology.

Serco

Inc. is a wholly-owned subsidiary of

Serco

Group plc, a $6.6 billion international business that helps transform government and public services around the world. More information about

Serco

Inc. can be found at

www.serco-na.com

." "

Serco

Receives "Supplier of the Year" from Boeing for Enterprise Architecture Expertise 5/19/2011 RESTON, VIRGINIA – May 19, 2011 –

Serco

Inc., a provider of professional, technology, and management services to the federal government, has been recognized as Supplier of the Year by The Boeing Company in the Technology category for its state-of-the-practice Enterprise Architecture solutions.
The Boeing Supplier of the Year award is the company's premier supplier honor, presented annually to its top suppliers in recognition of their commitment to excellence and customer satisfaction. This year's 16 winners represent an elite group among more than 17,525 active Boeing suppliers in nearly 52 countries around the world. This selection was based on stringent performance criteria for quality, delivery performance, cost, environmental initiatives, customer service and technical expertise. This is the second time

Serco

has been recognized as Supplier of the Year by Boeing. In January 2011,

Serco

also received the Boeing Performance Excellence

Gold

Award in recognition of the Company's performance excellence.
"We are extremely honored to receive this recognition for our work in support of Boeing. This prestigious award demonstrates our passion for excellence and ability to apply

Serco

's Enterprise Architecture expertise across a broad range of applications," said Ed Casey, Chairman and CEO of

Serco

. "We continue to grow our EA practice, and over the past 15 years we have deployed solutions to support enterprises and systems across federal and commercial environments."


Serco

's Enterprise Architecture Center of Excellence is based in Colorado Springs, CO. The team provides a variety of services in support of Boeing's business units as well as research and development efforts.

Serco

's architecture employs object-oriented (OO)/Unified Modeling Language (UML) to define, design and satisfy defense agencies' mission-critical requirements, including Command, Control, Communications, Computers and Intelligence (C4I). This approach improves system developer's understanding of operational requirements and how best to integrate enterprise operations and systems for the optimal fulfillment of C4I and other operational needs.
About

Serco

Inc.:

Serco

Inc. is a leading provider of professional, technology, and management services focused on the federal government. We advise, design, integrate, and deliver solutions that transform how clients achieve their missions. Our customer-first approach, robust portfolio of services, and global experience enable us to respond with solutions that achieve outcomes with value. Headquartered in Reston, Virginia,

Serco

Inc. has approximately 11,000 employees, annual revenue of $1.5 billion, and is ranked in the Top 30 of the largest Federal Prime Contractors by Washington Technology.

Serco

Inc. is a wholly-owned subsidiary of

Serco

Group plc, a $6.6 billion international business that helps transform government and public services around the world. More information about

Serco

Inc. can be found at

www.serco-na.com

."
"

Serco

in North America In North America,

Serco

is a trusted government service delivery partner with over 11,000 employees and more than 20 years' experience. We provide IT and management services to every branch of the U.S. military, federal civilian agencies, the intelligence community, and many other government agencies. We advise, design, integrate, and deliver services that solve our clients' most difficult service challenges. We work with our clients to understand exactly what they need and guide their projects through the complete lifecycle to completion. Serco North America, which includes the Canadian division, is currently headquartered in Reston, Virginia, and has annual revenues of over $1.5 billion."
"

Serco

's Office of Partner Relations (OPR) helps facilitate our aggressive small business utilization and growth strategies. Through the OPR, Serco mentors four local small businesses under formal Mentor Protégé Agreements: Three sponsored by DHS (Base One Technologies, TSymmetry, Inc., and HeiTech Services, Inc.,) and the fourth sponsored by GSA (DKW Communications, Inc.). Serco and HeiTech Services were awarded the 2007 DHS Mentor Protégé Team Award for exceeding our mentoring goals." "Contact 111 Eighth Avenue New York, NY 10011 Description Base One Technologies, Ltd. is a DOMESTIC BUSINESS CORPORATION, located in New York, NY and was formed on Feb 15, 1994. This file was obtained from the Secretary of State and has a file number of 1795583."
"Base One Technologies – Corporate Strategy – We are a Government Certified Women-Owned Business We practice Diversity Recruitment and Staffing for IT positions Base One was founded in 1994 by a women engineer who had made a career in technology research for many years. ..We are also partnered with firms that are 8A certified as Minority firms, Disabled Veteran firms, Native American firms, Vietnam veteran firms, women owned firms. .. Base One's staff of engineers are a diverse group of professionals. This diverse network of engineers helps us to branch out to other engineers and creates an even larger network of resources for us to work with. .. Information Security Planning is the process whereby an organization seeks to protect its operations and assets from data theft or computer hackers that seek to obtain unauthorized information or sabotage business operations. Key Clients Benefiting From Our Information Security Expertise: Pentagon Renovation Program, FAA, Citigroup, MCI. .. Performs architectural assessments and conducts both internal and external penetration testing. The results of these efforts culminate in an extensive risk analysis and vulnerabilities report. Develops, implements and supports Information Security Counter measures such as honey-pots and evidence logging and incident documentation processes and solutions." "The 8(a) Business Development Program assists in the development of small businesses owned and operated by individuals who are socially and economically disadvantaged, such as women and minorities. The following ethnic groups are classified as eligible: Black Americans; Hispanic Americans; Native Americans (American Indians, Eskimos, Aleuts, or Native Hawaiians); Asian Pacific Americans (persons with origins from Burma, Thailand, Malaysia, Indonesia, Singapore, Brunei, Japan, China (including Hong Kong), Taiwan, Laos, Cambodia (Kampuchea), Vietnam, Korea, The Philippines, U.S. Trust Territory of the Pacific Islands (Republic of Palau), Republic of the Marshall Islands, Federated States of Micronesia, the Commonwealth of the Northern Mariana Islands, Guam, Samoa, Macao, Fiji, Tonga, Kiribati, Tuvalu, or Nauru); Subcontinent Asian Americans (persons with origins from India, Pakistan, Bangladesh, Sri Lanka, Bhutan, the Maldives Islands or Nepal). In 2011, the SBA, along with the FBI and the IRS, uncovered a massive scheme to defraud this program. Civilian employees of the

U.S. Army Corps of Engineers

, working in concert with an employee of Alaska Native Corporation Eyak Technology LLC allegedly submitted fraudulent bills to the program, totaling over 20 million dollars, and kept the money for their own use.[26] It also alleged that the group planned to steer a further 780 million dollars towards their favored contractor.[27]"
"Support Services for Starwood Hotels Group Starwood Hotels Group, owner of some of the world's most prestigious hotels, has appointed

Serco

as preferred bidder for a £7m contract to provide a range of support services to the Sheraton Grand in Edinburgh, the Westin in Dublin and the 5 star

[Trump]

Turnberry resort on Scotland's west coast. The contract, which has a 5 year term, is an extension to services already provided to other hotels in the Starwood Group and includes buildings maintenance and

security

, engineering support and help desk services." "Sir Arthur Nicholas Winston Soames,

PC

(born 12 February 1948), sometimes known as Nick Soames, is a British

Conservative Party politician

and member of parliament for the constituency of

Mid Sussex

. He is a grandson of Sir

Winston Churchill

. Soames was first elected to Parliament in 1983. He was

Minister of State for the Armed Forces

from 1994 to 1997 in the government of

John Major

. His main political interests are defence, international relations,

rural affairs

and industry. He is also chairman of the private security contractor

Aegis Defence Services

.[1] …
Early career[edit]
In 1970 he was appointed

Equerry

to

HRH The Prince of Wales

, he has remained a close friend of the Prince ever since and publicly criticised

Diana, Princess of Wales

, during the couple's estrangement. When Diana first accused the Prince of Wales of adultery with

Camilla Parker Bowles

, Soames told the

BBC

that the accusation, and Diana's fear of being slandered by her husband's courtiers, stemmed merely from Diana's mental illness, and "the advanced stages of paranoia".[4] Charles later admitted his adultery and Soames apologised. When questioned by the inquest into the death of Diana, Soames said that he saw his job as "to speak up for the Prince of Wales". He denied threatening Diana, and warning her, "accidents happen" in the months before she died.[5]
In 1972 he left Kensington Palace and the army to work as a stockbroker. In 1974, he became a personal assistant; first to

Sir James Goldsmith

and then in

1976 to

United States Senator

Mark Hatfield

, whose employ he left in 1978

to become a director of Bland Welch,

Lloyd's

Brokers. Between 1979–81, he was an assistant director of the Sedgwick Group.[citation needed]" "Loan Improvement Jan 31, 2001 SBA modernizes to help feed its growing programs BY PATRICIA DAUKANTAS | GCN STAFF Under a five-year plan for overhauling its information technology systems, the Small Business Administration recently acquired new software for financial and other administrative tasks.
By the time SBA celebrates its 50th anniversary in 2003, agency officials want all their programs up and running around the clock, chief financial officer Joseph Loddo said.
In the first phase of the modernization, the agency has upgraded systems for managing its extensive portfolio of guaranteed loans, chief operating officer Kristine Marcy said.
SBA processed its first electronic loan last November through its Sacramento, Calif., office and plans to add more private lenders during fiscal 2001.
The agency's staffing level has dropped 22 percent over the past eight years, which is another reason to improve IT, Marcy said. Over the past decade, SBA's portfolio of loans to small and disadvantaged businesses has more than doubled to $50 billion.
'We're a small agency with a huge portfolio,' Marcy said. SBA supplies more than half of the U.S. venture capital available each year.
Seventy percent to 80 percent of the loans are booked through a preferred lender program

[structured by Serc

o

]

, which involves nearly 7,000 banks, Marcy said. SBA guarantees the loans, just as the government backs student and housing loans.
'The financial and IT businesses were changing so rapidly, we had to make some changes to stay current with the private sector,' Marcy said. Banks had been asking SBA to make faster decisions on loan guarantees. The agency decided to aim for a turnaround time of one hour."
"Opened in 1994 as the successor to the Transitional Immigrant Visa Processing Center in Rosslyn, Va., the NVC centralizes all immigrant visa pre-processing and appointment scheduling for overseas posts. The NVC collects paperwork and fees before forwarding a case, ready for adjudication, to the responsible post.
The center also handles immigrant and fiancé visa petitions, and while it does not adjudicate visa applications, it provides technical assistance and support to visa-adjudicating consular officials overseas.
Only two Foreign Service officers, the director and deputy director, work at the center, along with just five Civil Service employees. They work with almost 500 contract employees doing preprocessing of visas, making the center one of the largest employers in the Portsmouth area.
The contractor,

Serco

, Inc., has worked with the NVC since its inception and with the Department for almost 18 years.
The NVC houses more than 2.6 million immigrant visa files, receives almost two million pieces of mail per year and received more than half a million petitions from the U.S. Citizenship and Immigration Service (USCIS) in 2011. Its file rooms' high-density shelves are stacked floor-to-ceiling with files, each a collection of someone's hopes and dreams and each requiring proper handling. ….
The NVC also preprocesses the chief of mission (COM) application required for the filing of a petition for a Special Immigrant Visa (SIV). Such visas, for foreign nationals who have performed services for the U.S. government in Iraq and Afghanistan, require COM concurrence before the applicant can file a petition with USCIS. The NVC collects the requisite documents from such applicants and, when complete, forwards the package to the U.S. embassies in Baghdad or Kabul for COM approval"
"

SBIC 2001-10 A, CUSIP 831641 DE2

Offering Circular $133,845,000 (Approximate) U.S. Small Business Administration Guaranteed 6.353% Debenture Participation Certificates, Series SBIC 2001-10 A Evidencing Fractional Undivided Interests in a Pool of 6.353% Debentures Due March 1, 2011 Issued by Small Business Investment Companies Distributions of interest payable March 10 and September 10, commencing September 10, 2001 …
Upon a determination by SBA to transfer an SBIC into liquidation status, jurisdiction over the SBIC is transferred to the Office of SBIC Liquidation whereupon the SBIC is considered in liquidation status. At this point, an acceleration letter is sent to the SBIC citing violations and defaults, making demand for payment of the accelerated obligations and advising the SBIC that it has been transferred to liquidation status. SBA will make a Guarantee Payment of the outstanding principal and accrued interest with respect to such SBIC Debenture to the next scheduled Payment Date on or before the next scheduled Distribution Date for such Payment Date.
The Certificates are exempt from the registration requirements of the Securities Act of 1933, so no registration statement has been filed with the Securities and Exchange Commission. Neither the Securities and Exchange Commission nor any state securities commission has approved or disapproved of the Certificates or passed upon the accuracy or adequacy of this Offering Circular. Any representation to the contrary is a criminal offense.
JPMorgan

Gold

man, Sachs & Co. Credit Suisse First Boston

[

Serco

shareholders]

The date of this Offering Circular is March 14, 2001.
Management of SBA. The Administrator of SBA, its Deputy Administrator, its Chief Counsel for Advocacy, and its Inspector General are appointed by the President of the United States with the advice and consent of the Senate. The major small business assistance programs of SBA and the general administration of SBA are managed by officials appointed by the Administrator

[In 2001, the Chief Operating Officer of the SBA was Field McConnell's sister Kristine Marcy]

.

The Presidential appointees together with the major program managers establish SBA policy with respect to operations under the Small Business Act and the Act and applicable regulations. Career personnel at various levels constitute the middle management of SBA and make the preponderance of program operations decisions in conformance with the applicable laws, regulations, and policies. Additionally, the Office of Management and Budget guides SBA's policies directly through the senior management officials and through circulars issued from time to time. The SBA Inspector General audits both the management of SBICs participating in the Program and administration of the Program within SBA."

Yours sincerely,

Field McConnell, United States Naval Academy, 1971; Forensic Economist; 30 year airline and 22 year military pilot; 23,000 hours of safety; Tel: 715 307 8222

David Hawkins Tel: 604 542-0891 Forensic Economist; former leader of oil-well blow-out teams; now sponsors Grand Juries in CSI Crime and Safety Investigation