United States Marine Field McConnell
Plum

City Online - (

AbelDanger.net

)
December 11, 2016
1.
Abel Danger
(
AD
) claims Donald Trump and his fellow citizens saw a "
live broadcast mass snuff film
" in Zulu time on 9/11 when Clinton Foundation donors allegedly stood down federal bridge certification authority (FBCA) mentors including Boeing and Lockheed Martin, while
Gold
man Sachs agents liquidated debentures to scoop death-betting pots and
Serco
's air traffic controllers spot fixed times of 184 Pentagon deaths on Sep. 12, 2001 [Bill Clinton in Australia!] at 17:37:19 [Bin Laden Family in Dubai, UAE!].
2. AD claims that the former Rose Law patent lawyer Hillary Clinton used mentor-patented devices to stand down Goldman's snuff-film bridge on 9/11 while Kristine "Con Air" Marcy, then SBA Chief Operating Officer, set up a January 2001 SBIC debenture to accelerate debt recovery for principal creditors on the bridge, Citibank and Wells Fargo.
3. United States Marine Field McConnell – Global Operations Director of
Abel Danger
– is asking for a meeting with President-elect Trump and his pick for Secretary of Defense Gen. James "Mad Dog" Mattis to explain why they need to have a 'plan to kill everybody they meet' who has given or could give unlawful stand-down orders in Zulu time on the federal bridge.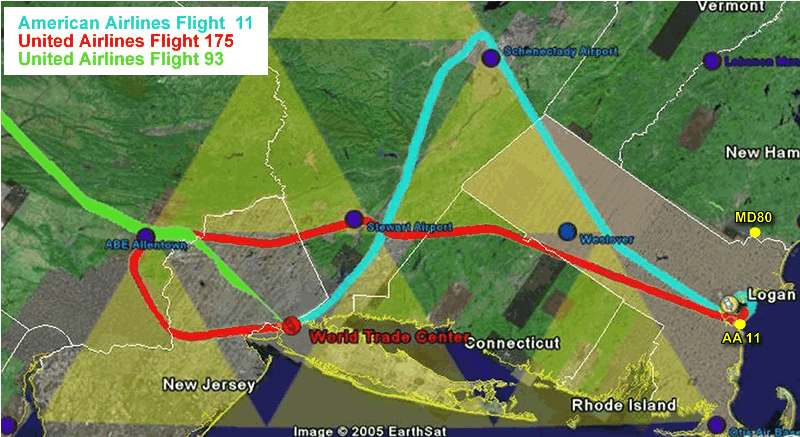 Donald Trump on 9/11 "BOMBS EXPLODED SIMULTANEOUSLY"
Copy of

SERCO

GROUP PLC: List of Subsidiaries AND Shareholders!
(Mobile Playback Version)
Meet Field's Sister, Kristine Marcy (Sister Abel, Brother Cain)
"

SERCO

: 'The biggest company you've never heard of' JULY 7, 2013 BY

21WIRE

21st Century Wire says

… As politicians asset-strip the public's portfolio of properties, infrastructure and services, one multinational corporation has grown as a result – and its scope and reach may shock many people who have not been paying attention.
All around the globe, our governments are busy outsourcing public-sector services like health, education, police, prisons, money delivery and military – to the esteemed private sector. It's sold to the public as a solution to avoiding higher taxes, while retaining better services. But it's simply an accountancy shell game, where the government kicks the can down the road by spreading the bill to the taxpayer over a longer period of time, in order to avoid any large upfront payments – all the while, allowing a private corporation to extend its influence over society. This, by definition, is fascism. They are called

SERCO

, and they run countries…




The Biggest Company You've Never Heard Of

As well as thanking God for his success, CEO Chris Hyman is a Pentecostal Christian who has released a gospel album in America and fasts every Tuesday. Coincidentally he was in the World Trade Centre on 9/11 on the 47th floor addressing shareholders."
"Cantor Fitzgerald's corporate headquarters and New York City office,[7][8] on the 101st–105th floors of

One World Trade Center

in

Lower Manhattan

(2–6 floors above the impact zone of a hijacked airliner), were destroyed during the

September 11, 2001 attacks

.

At 8:46:46 A.M., six seconds after Cantor's tower was struck by the plane, a

Goldman Sachs

server issued an alert saying that its trading system had gone offline because it wasn't able to connect with a Cantor server.

[9][10][11] Cantor Fitzgerald lost over two-thirds of its workforce, considerably more than any of the other

World Trade Center tenants

or the

New York City Police Department

, the

Port Authority of New York and New Jersey Police Department

, the New York City Fire Department, and the

United States Department of Defense

. CEO and chairman

Howard Lutnick

, whose brother was among those killed, vowed to keep the company alive, and the company was able to bring its trading markets back online within a week. On September 19, Cantor Fitzgerald made a pledge to distribute 25 percent of the firm's profits for the next five years, and committed to paying for ten years of health care, for the benefit of the families of its 658 former

Cantor Fitzgerald

,

eSpeed

, and TradeSpark employees (profits which would otherwise have been distributed to the Cantor Fitzgerald

partners

).[12]"
"NORAD Stand-Down The Prevention of Interceptions of the Commandeered Planes It is standard operating procedure (SOP) to scramble jet fighters whenever a jetliner goes off course or radio contact with it is lost. Between September 2000 and June 2001, interceptors were scrambled 67 times.

1

In the year 2000 jets were scrambled 129 times.

2


There are several elements involved in domestic air defense. The air traffic control system continuously monitors air traffic and notifies

NORAD

of any deviations of any aircraft from their flight-paths or loss of radio contact.

NORAD

monitors air and space traffic continuously and is prepared to react immediately to threats and emergencies. It has the authority to order units from the Air National Guard, the Air Force, or other armed services to scramble fighters in pursuit of jetliners in trouble. Routine

interception procedures were not followed

on September 11th, 2001.
Layered Failures
The air defense network had, on September 11th, predictable and effective procedures for dealing with just such an attack. Yet it failed to respond in a timely manner until after the attack was over, more than an hour and a half after it had started. The official timeline describes a series of events and mode of response in which the delays are spread out into a number of areas. There are failures upon failures, in what might be described as a strategy of layered failures, or failure in depth. The failures can be divided into four types.


Failures to report

: Based on the official timeline, the FAA response times for reporting the deviating aircraft were many times longer than the prescribed times.


Failures to scramble

: NORAD, once notified of the off-course aircraft, failed to scramble jets from the nearest bases.


Failures to intercept

: Once airborne, interceptors failed to reach their targets because they flew at small fractions of their top speeds and/or in the wrong directions.


Failures to redeploy

: Fighters that were airborne and within interception range of the deviating aircraft were not redeployed to pursue them.
Had not there been multiple failures of each type, one or more parts of the attack could have been thwarted. NORAD had time to protect the World Trade Center even given the unbelievably late time, 8:40, when it claims to have first been notified. It had time to protect the South Tower and Washington even given its bizarre choice of bases from which to scramble planes. And it still had ample opportunity to protect both New York City and Washington even if it insisted that all interceptors fly subsonic, simply by redeploying airborne fighters." "SBIC 2001-10 A, CUSIP 831641 DE2 Offering Circular $133,845,000 (Approximate) U.S. Small Business Administration Guaranteed 6.353% Debenture Participation Certificates, Series SBIC 2001-10 A Evidencing Fractional Undivided Interests in a Pool of 6.353% Debentures Due March 1, 2011 Issued by Small Business Investment Companies Distributions of interest payable March 10 and September 10, commencing September 10, 2001 …
Upon a determination by SBA to transfer an SBIC into liquidation status, jurisdiction over the SBIC is transferred to the Office of SBIC Liquidation whereupon the SBIC is considered in liquidation status. At this point, an acceleration letter is sent to the SBIC citing violations and defaults, making demand for payment of the accelerated obligations and advising the SBIC that it has been transferred to liquidation status. SBA will make a Guarantee Payment of the outstanding principal and accrued interest with respect to such SBIC Debenture to the next scheduled Payment Date on or before the next scheduled Distribution Date for such Payment Date.
The Certificates are exempt from the registration requirements of the Securities Act of 1933, so no registration statement has been filed with the Securities and Exchange Commission. Neither the Securities and Exchange Commission nor any state securities commission has approved or disapproved of the Certificates or passed upon the accuracy or adequacy of this Offering Circular. Any representation to the contrary is a criminal offense.
JPMorgan Goldman, Sachs & Co. Credit Suisse First Boston

[

Serco

shareholders]

The date of this Offering Circular is March 14, 2001.
Management of SBA. The Administrator of SBA, its Deputy Administrator, its Chief Counsel for Advocacy, and its Inspector General are appointed by the President of the United States with the advice and consent of the Senate. The major small business assistance programs of SBA and the general administration of SBA are managed by officials appointed by the Administrator

[In 2001, the Chief Operating Officer of the SBA was Field McConnell's sister Kristine Marcy]

. The Presidential appointees together with the major program managers establish SBA policy with respect to operations under the Small Business Act and the Act and applicable regulations. Career personnel at various levels constitute the middle management of SBA and make the preponderance of program operations decisions in conformance with the applicable laws, regulations, and policies. Additionally, the Office of Management and Budget guides SBA's policies directly through the senior management officials and through circulars issued from time to time. The SBA Inspector General audits both the management of SBICs participating in the Program and administration of the Program within SBA.

https://www.sba.gov/sbic/funding-sbic-program/information-trust-certificate-investors/sbic-pool-offering-circulars/sbic-debentures-offering-circulars/sbic-2001-10-cusip-831641-de2

"

Yours sincerely,

Field McConnell, United States Naval Academy, 1971; Forensic Economist; 30 year airline and 22 year military pilot; 23,000 hours of safety; Tel: 715 307 8222

David Hawkins Tel: 604 542-0891 Forensic Economist; former leader of oil-well blow-out teams; now sponsors Grand Juries in CSI Crime and Safety Investigation