Source:
Wikileaks
> Fwd: POLITICO Playbook
>
> From: cheryl.mills@gmail.com
> To: jpalmieri@hillaryclinton.com, john.podesta@gmail.com
> Date: 2015-05-28 12:12
> Subject: Fwd: POLITICO Playbook
>
>
cdm
> Begin forwarded message:
> From: Lynn Forester de Rothschild
> Date: May 28, 2015 at 9:44:12 AM EDT
> To: Nick Merrill, "Cheryl Mills (cheryl.mills@gmail.com)"
> Subject: FW: POLITICO Playbook
>

> Morning,

> I am sure you are working on this, but clearly, the opposition is trying to undercut Hillary's reputation for honesty (the number one characteristic people look for in a President according to most polls)…..and also to benefit from an attack on wealth that Dems did the most to start……I am sure we need to fight back against both of these attacks.

>
> Xoxo
> Lynn
>
>
>
> > By Mike Allen (@mikeallen; mallen@politico.com), and Daniel Lippman (@dlippman; dlippman@politico.com)
>
> QUINNIPIAC POLL, out at 6 a.m., "Rubio, Paul are only Republicans even close to Clinton": "In a general election, ... Clinton gets 46 percent of American voters to 42 percent for Paul and 45 percent of voters to 41 percent for Rubio." Clinton leads Christie 46-37 ... Huckabee 47-40 ... Jeb 47-37 ... Walker 46-38 ... Cruz 48-37 ... Trump 50-32.
>
> --"[V]oters say 53-39 percent that Clinton is NOT honest and trustworthy, but say 60-37 ... that she has strong leadership qualities. Voters are divided 48-47 ... over whether Clinton cares about their needs and problems."
>
> --RNC's new chart - "'Dead Broke' Clintons vs. Everyday Americans": "Check out the chart below to see how many households in each state it would take to equal the 'Dead Broke' Clintons."

http://bit.ly/1Avg8iE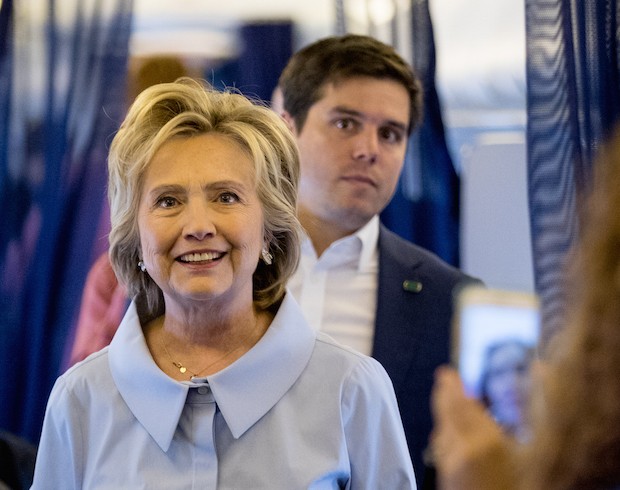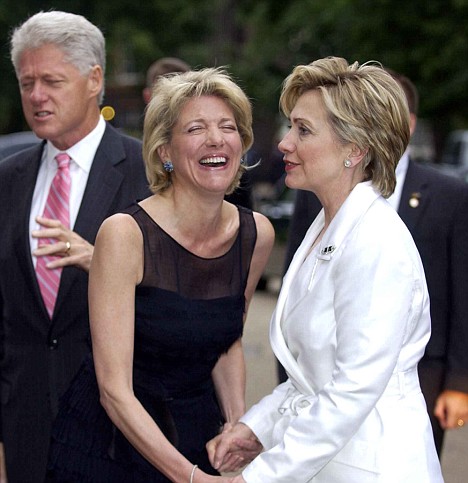 #PodestaEmails36
#Wikileaks
________
Wikipidia bio on Cheryl Mills:
Early life and education:
Cheryl Mills is the daughter of a Lieutenant Colonel in the U.S. Army[9][10] and grew up on Army posts all over the world,[10] including Belgium, West Germany, and the U.S.[9] She attended Eleanor Roosevelt High School in Greenbelt, Maryland. Mills received her B.A. from the University of Virginia in 1987,[3] where she was Phi Beta Kappa,[11] and her J.D. from Stanford Law School in 1990,[3] where she was elected to Stanford Law Review.[3]
She worked as an associate at the Washington law firm of Hogan & Hartson.[10] While there, she represented school districts seeking to achieve racial integration per Brown v. Board of Education.[3]
Hogan Lovells is a multinational law firm co-headquartered in London and Washington, D.C.. It was formed on May 1, 2010 by the merger of Washington-based Hogan & Hartson and London-based Lovells.[5] Hogan Lovells has around 2,500 lawyers working in more than 40 offices in the United States, Europe, Latin America, the Middle East, and Asia. In 2013, Hogan Lovells was the eleventh largest law firm in the world by revenues,[6] earning around US$1.8bn (£1.1bn) that year.[7]
________
Further reading:
Clinton Foundation Board of Directors Includes Cheryl Mills
Hillary Clinton Email Archive
'Has she been drawn and quartered?' What Clinton campaign staff asked about longtime aide Cheryl Mills after they found out she 'approved the use of a private email server' and didn't support Hillary's White House run
Episode 12 - Status Of The Counter Coup Of The Clintons & Relation to Steve Pieczenik Info
R 1335 – God is Not Mocked! American System of Freedom Protected by the Rule of Law