United States Marine Field McConnell
Plum

City Online - (

AbelDanger.net

)
November 5, 2016
1.
Abel Danger
(
AD
) claims that Hillary Clinton set up the Federal Bridge Certification Authority in 1996 so pay-to-play mentors such as Lockheed Martin and its clients could arrange a bypass of current or upcoming bans on the production or use of weapons such as land mines – cf. the Ottawa Treaty of 3 December 1997.
2.
AD
claims that Nicholas Soames, the former UK Minister of State for the Armed Forces from 1994 to 1997, set up
Serco
to provide Zulu timing signals to the patented devices needed to camouflage the long-range murder-for-hire services offered by Lockheed and fellow mentors of the federal bridge.
3.
AD
claims that Hillary Clinton's aides used patented devices to link a server installed by Lockheed Martin in the Pentagon's US Navy Command Center to a secure wireless (US 5371794 A) communications device on the Mercedes S-280 which took Lady Diana, Princess of Wales, to her (onion router?) death in Paris on August 31, 1997.
4. United States Marine Field McConnell – Global Operations Director of
Abel Danger
–has offered to serve as a five-star general in a Trump administration to neutralize Clinton's pay-to-play murder-for-hire mentors on the federal bridge and avenge the death of Lady Di.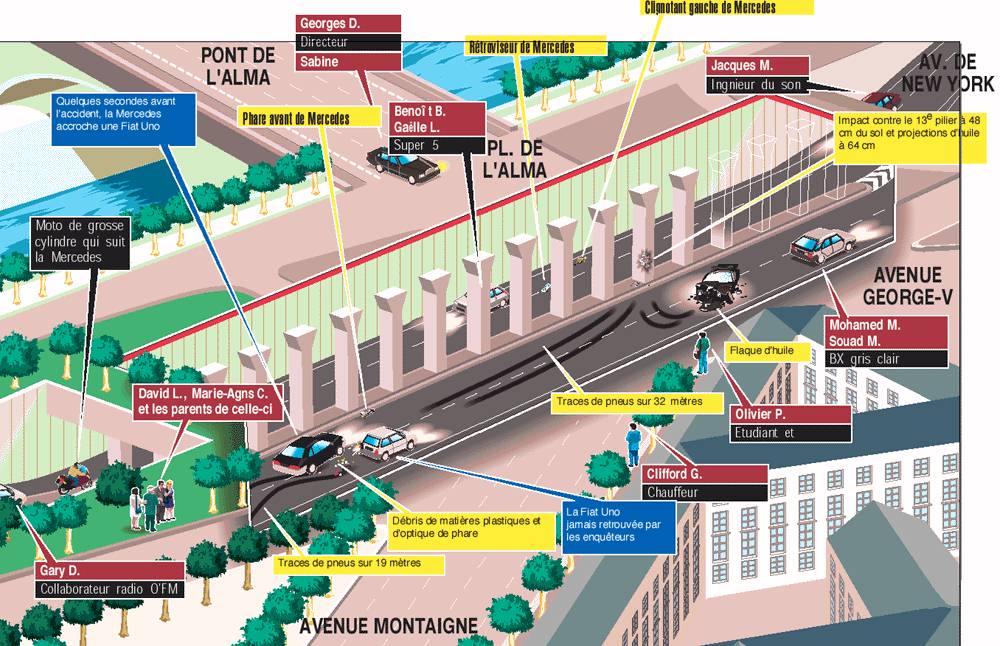 Princess Diana with Hillary Clinton
'Boston Brakes' Assassination Using GKN Driveline Patent Pool on Mercedes Benz
N.B. JB's father worked for Access Graphics – a Lockheed Martin subsidiary – on equipping the Pentagon with Sun servers for the federal bridge network!!!
Copy of

SERCO

GROUP PLC: List of Subsidiaries AND Shareholders!

[Note British and Saudi Governments, AXA,

HSBC

, Teachers' and

Gold

man Sachs]
Defense Ammunition Center
[Outsourced to
Serco
]
Serco

... Would you like to know more?
"Digital Fires Instructor

Serco

- Camp Pendleton, CA Uses information derived from all military disciplines (e.g., aviation, ground combat, command and control, combat service support, intelligence, and opposing forces) to determine changes in enemy capabilities, vulnerabilities, and probable courses of action." "'Accidents can happen': Warning to Diana from Prince Charles's friend Prince Charles's friend Nicholas Soames threatened Diana six months before her death and warned her to stop meddling in a controversy over landmines, the inquest heard yesterday. By RICHARD PALMER ROYAL CORRESPONDENT PUBLISHED: 00:00, Thu, Dec 13, 2007 The jury was told that Diana's friend Simone Simmons had listened in on a telephone conversation at the Princess's invitation in February 1997 and heard the then Armed Forces Minister warn her "accidents can happen".
Jurors heard that Diana became embroiled in political controversy after fronting a Red Cross campaign to bring in an international ban on landmines at a time when the British government wanted an exemption for its forces.
Several senior figures in the then Tory administration spoke out against the Princess, accusing her of being a "loose cannon" and interfering in party politics at a time when Labour favoured the ban – and later brought it in.
My husband was an equerry for many years and knew a lot about the Royal Family and he knew how the rules operate, and I don't think Diana realised it. Raine, Countess Spencer Mr Soames, Tory MP for Mid-Sussex, has been a friend of Prince Charles since they were both boys. He went on television in November 1995 to denounce Diana as "paranoid" when she complained about people in the Prince's camp being out to get her.
But he told the inquest that he had never made a threatening phone call to her or ever discussed the landmines issue with her. "It's a really grotesque suggestion," he said.
Michael Mansfield, QC, cross-examining Mr Soames on behalf of Mohamed Al Fayed, told him that he had "a very distinctive voice", and that Ms Simmons was sure it was he who made the threatening phone call.
Mr Soames, whom Diana is alleged to have feared, said he now regretted portraying her as paranoid, even though he had thought she had been "way off beam", and wanted to defend the heir to the throne.
Although he never apologised publicly, he said he had made his peace with the Princess after she wrote him a nice letter before she died.
The inquest earlier heard that Princess Diana was obsessed by fears that she was being bugged and an "accident" might befall her as the Royal Family began to ostracise her.
Raine, Countess Spencer, said her stepdaughter often spoke of her fears, which were more pronounced as she became distanced from the Royal Family's inner circle.
She revealed for the first time that Diana's sister, Lady Jane Fellowes, wrote to the Princess saying she could not see her again because her husband, Robert, was the Queen's private secretary.
"Once divorce from Charles was on the cards, she was going to be shut out.
"My husband was an equerry for many years and knew a lot about the Royal Family and he knew how the rules operate, and I don't think Diana realised it," she said. Lady Spencer told the inquest jury that she always assumed Diana was right about the bugging, that all royal palaces and homes were monitored. "She thought her telephones were bugged and her house was bugged and she was being watched," she said. But Diana also feared for her life. "She was quite obsessed with the idea of accidents in general, primarily involving the Prince of Wales. "She often mentioned helicopter accidents, never an accident involving a car," she said.
Lady Spencer thought the soothsayers and fortune tellers Diana sought solace from might have "enlarged" and heightened her fears.
She wondered why one of them had not predicted Diana's demise but was told by Michael Mansfield, QC, that in fact two had done so.
But the Countess was not aware of specific threats, nor any hostile letters that the Princess was said to have received from Prince Philip after the marriage broke up.""
"Method and apparatus for privacy and authentication in wireless networks US 5371794 A ABSTRACT A method and apparatus is disclosed for providing a secure wireless communication link between a mobile nomadic device and a base computing unit. A mobile sends a host certificate (Cert-- Mobile) to the base along with a randomly chosen challenge value (CH1) and a list of supported shared key algorithms ("SKCS"). The base determines if the Cert-- Mobile is valid. If the Cert-- Mobile is not valid, then the base unit rejects the connection attempt. The base then sends a Cert-- Base, random number (RN1) encrypted in mobile's public key and an identifier for the chosen SKCS to the mobile. The base saves the RN1 value and adds the CH1 value and the chosen SKCS to messages sent to the base. The mobile unit then validates the Cert-- Base, and if the certificate is valid, the mobile verifies under the public key of the base (Pub-- Base) the signature on the message. The signature is verified by taking the base message and appending it to CH1 and the list of shared key algorithms that the mobile provided in the first message. If the base signature is not valid, then the communication attempt is aborted. In the event that the base signature is valid, the mobile determines the value of RN1 by decrypting Pub-- Mobile, RN1 under the private key of the mobile. The mobile then generates RN2 and the session key, and encrypts RN2 under the Pub-- Base. The mobile sends the encrypted RN2 and E(Pub-- Mobile, RN1) to the base. The base then verifies the mobile signature using the Pub--Mobile obtained from the Cert-- Mobile. If the mobile signature is verified, the base decrypts E(Pub-- Base, RN2) using its private key. The base then determines the session key. The mobile and base may then enter a data transfer phase using encrypted data which is decrypted using the session key which is RN1 ⊕RN2."
Publication number: US5371794 A Publication type: Grant Application number: US 08/147,661 Publication date: Dec 6, 1994 Filing date: Nov 2, 1993 Priority date: Nov 2, 1993 Fee status: Paid Also published as:

DE69433771D1

, 5 More » Inventors:

Whitfield Diffie

,

Ashar Aziz

Original Assignee:

Sun Microsystems, Inc.

Export Citation: BiBTeX, EndNote, RefMan

Patent Citations

: (24),

Non-Patent Citations

(7),

Referenced by

(580),

Classifications

(21),

Legal Events

(5) External Links:

USPTO

,

USPTO Assignment

,

Espacenet


"

Diana, Sir Ranulph Fiennes, The SAS and Boston Brakes

Posted on

December 13, 2012
The authors were able to compile such a detailed and compelling case due to information gleaned from their well-placed intelligence and security contacts-mostly former special and elite forces members, mercenaries, royal bodyguards, and on occasion, hired assassins.
Some of these crack military contractors disclosed details of prior operations in which the 'Boston brakes' had been successfully used. Others, who fought in Angola, site of Diana's landmines campaign, threw light on the secret oil and diamond wars still raging in central Africa, and in particular the dirty arms-for-oil deals carried out by MI6, French DGSE, the CIA and the Bush-Cheney oil syndicate.
By focusing the light of the world's media on Angola, the authors were told, the princess was in danger of exposing these deals, and was thus placing herself "in grave danger". The fact that she was compiling a dossier containing the names of high-powered British politicians and businessmen involved in the deals, ditto.
Speaking of the 'Boston brakes' operation which he believed killed Princess Diana, former SAS sergeant, Dave Cornish, exclusively revealed:
"From the minute the decoy car left the Ritz to the moment the tail car closed in … it was obvious what was going down. Anyone who knows what they're talking about'll tell you the same."
And former Royal bodyguard, Mike Grey, added:
"The operation bore all the classic hallmarks of a security service assassination …. I have no doubts whatsoever, given my twenty years experience in various sections of the security industry, that Diana was assassinated. The security service hallmarks are plain to see."
"What if a certification authority's key is lost or compromised? If the certification authority's key is lost or destroyed but not compromised, certificates signed with the old key are still valid, as long as the verifier knows to use the old public key to verify the certificate. In some designs for certificate-signing devices, encrypted backup copies of the CA's private key are kept, so a CA that loses its key can then restore it by loading the encrypted backup into the device. If the device itself is destroyed, the manufacturer may be able to supply another one with the same internal information, thus allowing recovery of the key.
A compromised CA key is a much more dangerous situation. An attacker who discovers a certification authority's private key can issue phony certificates in the name of the certification authority, which would enable undetectable forgeries. For this reason, all precautions must be taken to prevent compromise. If a compromise does occur, the CA must immediately cease issuing certificates under its old key and change to a new key. If it is suspected that some phony certificates were issued, all certificates should be recalled and then reissued with the new CA key. These measures could be relaxed somewhat if the certificates were registered with a digital timestamping service . Note that compromise of a CA key does not invalidate users' keys, but only the certificates that authenticate them. Compromise of a top-level CA's private key should be considered catastrophic, since the public key may be built into applications that verify certificates."
"The US Corporate Producers Although it has had a unilateral export moratorium on AP mines in place since 1992, the United States has refused to sign the Ottawa Treaty.
From 1969 to 1992, the United States exported 4.4 million AP mines to at least 34 different countries. U.S. mines have been sown in Afghanistan, Angola, Cambodia, Cuba, Iraq, Kuwait, Mozambique, Nicaragua, Somalia, South Korea, Sudan and Vietnam.
Forty-seven U.S. companies have been involved in the manufacture of anti-personnel landmines, their components or delivery systems. Because U.S. stockpiles are full, there is apparently no current production of AP mines. Last year, Human Rights Watch approached these companies, highlighted the humanitarian impact of AP mine warfare and asked them to renounce future involvement in AP mine production. Nineteen of the 47 companies agreed to do so. Notable companies that declined to renounce future involvement are General Electric, Alliant Techsystems (the main U.S. manufacturer of AP mines), Lockheed Martin and Raytheon."
"5.1. AXA AXA has investments in all 13 researched companies, and is involved in the 4 controversial weapons. Notable are the important investments of the bank group in ATK (6,6%). ATK is a producer of weapons with depleted uranium, and cluster bombs with anti-tank mines. Until 1997, ATK was also active in the production of anti-personnel mines for cluster bombs. ATK was the most important supplier of anti-personnel mines for the American army. With the new US policy regarding land mines, there is a great chance that ATK will be able to resume production of anti-personnel mines in the future. AXA was also an important shareholder in the establishment of EADS, the European producer of, amongst other things, cluster bombs and nuclear weapons. AXA also offers 2 investment funds on the Belgian markets that invest in Singapore Technologies Engineering, a producer of anti-personnel mines. One of the 2 funds is also under its own management. The fact that AXA has no ethical objections to these controversial weapons systems is unfortunate enough, but not surprising. The spokesperson for AXA Bank Belgium informed us on 29th October 2003 that AXA has no codes concerning investments in the weapon industry, and that they never will have. Up until now, this is the last that the campaign has heard from AXA." "

Serco

Processes 2 Millionth Patent Application for U.S. Patent and Trademark Office Date: 18 Mar 2013

Serco

Inc., a leading provider of professional, technology, and management services to the federal government, announced today that their Pre-Grant Publication (PGPubs) Classification Services team recently processed their 2 millionth patent application for the U.S. Patent & Trademark Office (USPTO). Each application was also processed within the contractually required 28-day window."
"3.4.1 Federal Public Key Infrastructure Policy Authority (FPKIPA) Any infrastructure which cuts across multiple agencies requires the cooperation of the affected agencies to make it work. The Federal PKI is no different. While agencies may run their own agency-specific PKI domains to serve their own agency-specific needs, interoperating with other agencies imposes unique requirements and obligations. The model of governance reflects the fact that the Federal PKI has evolved from the bottom up, from agencies adopting this technology to serve their specific needs rather than having its use prescribed for them. In 1996, the Federal PKI Steering Committee was formed under the Government Information Technology Services Board, co-chaired by OMB and the National Partnership for Reinventing Government (NPR). The Steering Committee, comprising over 50 members representing over two dozen agencies, has as its focus the promotion of interoperable PKI solutions, the development of common guidance, and the sharing of information so that agencies considering or deploying PKI solutions can benefit from those who have already done so. Participation in the Steering Committee is voluntary. Its activities are published at

http://gits-sec.treas.gov

."
"Super

Serco

bulldozes ahead By

DAILY MAIL REPORTER

UPDATED: 23:00 GMT, 1 September 2004

SERCO

has come a long way since the 1960s when it ran the 'four-minute warning' system to alert the nation to a ballistic missile attack.
Today its £10.3bn order book is bigger than many countries' defence budgets. It is bidding for a further £8bn worth of contracts and sees £16bn of 'opportunities'.
Profit growth is less ballistic. The first-half pre-tax surplus rose 4% to £28.1m, net profits just 1% to £18m. Stripping out goodwill, the rise was 17%, with dividends up 12.5% to 0.81p.
Serco runs the Docklands Light Railway, five UK prisons, airport radar and forest bulldozers in Florida."
"

Serco

farewell to NPL after 19 years of innovation 8 January 2015

Serco

said goodbye to the National Physical Laboratory (NPL) at the end of December 2014 after 19 years of extraordinary innovation and science that has seen the establishment build a world-leading reputation and deliver billions of pounds of benefit for the UK economy. During that period under

Serco

's management and leadership, NPL has delivered an extraordinary variety and breadth of accomplishments for the UK's economy and industry. Some of the key achievements during that time have been:… It has been estimated that work carried out by the Centre of Carbon Measurement at NPL will save eight million tonnes of carbon emissions reductions (2% of UK footprint) and over half a billion pounds in economic benefit over the next decade…. NPL's caesium fountain atomic clock is accurate to 1 second in 158 million years and NPL is playing a key role in introducing rigour to high frequency trading

[for

Serco

's front running banks]

in the City through NPL [Zulu] Time."

"UK Cabinet Office – Emergency Planning College –

Serco

…..Types of Exercise Workshop Exercises These are structured discussion events where participants can explore issues in a less pressurised environment. They are an ideal way of developing solutions, procedures and plans rather than the focus being on decision making. Table Top Exercises These involve a realistic scenario and will follow a time line, either in real-time or with time jumps to concentrate on the more important areas. The participants would be expected to be familiar with the plans and procedures that are being used although the exercise tempo and complexity can be adjusted to suit the current state of training and readiness. Simulation and media play can be used to support the exercise. Table-top exercises help develop teamwork and allow participants to gain a better understanding of their roles and that of other agencies and organisations.

Command/Control Post Exercises These are designed primarily to exercise the senior leadership and support staff in collective planning and decision making within a strategic grouping. Ideally such exercises would be run from the real command and control locations and using their communications and information systems

[Feeling lucky, Punk?]

. This could include a mix of locations and varying levels of technical simulation support. The Gold Standard system is flexible to allow the tempo and intensity to be adjusted to ensure maximum training benefit, or to fully test and evaluate the most important aspects of a plan. Such exercises also test information flow, communications, equipment, procedures, decision making and coordination. Live Exercises These can range from testing individual components of a system or organisation through to a full-scale rehearsal. They are particularly useful where there are regulatory requirements or with high-risk situations. They are more complex and costly to organise and deliver but can be integrated with Command Post Exercises as part of a wider exercising package." "Christopher Rajendran Hyman CBE (born 5 July 1963 in Durban, South Africa)[1] was Chief Executive of

Serco Group

plc from 2002 to October 2013.[2] … On graduation, he worked for Arthur Andersen. In 1989, he won an 18-month exchange with Ernst & Young in London, who employed him after four months.[1] Head hunted in 1994 by

Serco

, Hyman became European finance director, and in 1999 was made group finance director. In 2002, Hyman became chief executive. .. Hyman resigned from his role of Chief Executive of

Serco

on 25 October 2013 following allegations that

Serco

had overcharged government customers. .. He was

[making a presentation to

Serco

shareholder, including British and Saudi governments]

on the 47th floor of the World Trade Center

[North Tower]

at the time of the September 11 attacks in 2001." "Serco's Office of Partner Relations (OPR) helps facilitate our aggressive small business utilization and growth strategies. Through the OPR,

Serco

mentors four local small businesses under formal Mentor Protégé Agreements: Three sponsored by DHS (Base One Technologies, TSymmetry, Inc., and HeiTech Services, Inc.,) and the fourth sponsored by GSA (DKW Communications, Inc.).

Serco

and HeiTech Services were awarded the 2007 DHS Mentor Protégé Team Award for exceeding our mentoring goals."
"Base One Technologies, Ltd. is a DOMESTIC BUSINESS CORPORATION, located in New York, NY and was formed on Feb 15, 1994.

This file was obtained from the Secretary of State and has a file number of 1795583.

" "Base One Technologies – Corporate Strategy – We are a Government Certified Women-Owned Business We practice Diversity [Pride] Recruitment and Staffing for IT positions .. We are also partnered with firms that are 8A certified as Minority firms, Disabled Veteran firms, Native American firms, Vietnam veteran firms, women owned firms. .. Information Security Planning is the process whereby an organization seeks to protect its operations and assets from data theft or computer hackers that seek to obtain unauthorized information or sabotage business operations. Key Clients Benefiting From Our Information Security Expertise: Pentagon Renovation Program, FAA, Citigroup

[Federal Bridge]

,

MCI. .. Base One Technologies … Develops, implements and supports Information Security Counter measures such as honey-pots and evidence logging and incident documentation processes and solutions." "Opened in 1994 as the successor to the Transitional Immigrant Visa Processing Center in Rosslyn, Va., the NVC centralizes all immigrant visa pre-processing and appointment scheduling for overseas posts. The NVC collects paperwork and fees before forwarding a case, ready for adjudication, to the responsible post.
The center also handles immigrant and fiancé visa petitions, and while it does not adjudicate visa applications, it provides technical assistance and support to visa-adjudicating consular officials overseas.
Only two Foreign Service officers, the director and deputy director, work at the center, along with just five Civil Service employees. They work with almost 500 contract employees doing preprocessing of visas, making the center one of the largest employers in the Portsmouth area.
The contractor,

Serco

, Inc., has worked with the NVC since its inception and with the Department for almost 18 years.
The NVC houses more than 2.6 million immigrant visa files, receives almost two million pieces of mail per year and received more than half a million petitions from the U.S. Citizenship and Immigration Service (USCIS) in 2011. Its file rooms' high-density shelves are stacked floor-to-ceiling with files, each a collection of someone's hopes and dreams and each requiring proper handling. ….
The NVC also preprocesses the chief of mission (COM) application required for the filing of a petition for a Special Immigrant Visa (SIV). Such visas, for foreign nationals who have performed services for the U.S. government in Iraq and Afghanistan, require COM concurrence before the applicant can file a petition with USCIS. The NVC collects the requisite documents from such applicants and, when complete, forwards the package to the U.S. embassies in Baghdad or Kabul for COM approval"

Yours sincerely,

Field McConnell, United States Naval Academy, 1971; Forensic Economist; 30 year airline and 22 year military pilot; 23,000 hours of safety; Tel: 715 307 8222

David Hawkins Tel: 604 542-0891 Forensic Economist; former leader of oil-well blow-out teams; now sponsors Grand Juries in CSI Crime and Safety Investigation