United States Marine Field McConnell
Plum

City Online - (

AbelDanger.net

)
October 28, 2016
1.
Abel Danger
(
AD
) claims that
Serco
relayed Zulu timing signals to mentors of the Federal Bridge Certification Authority in support of live webcast of torture killings in the Mumbai attacks of November 2008 and B.C. pig farm raves (1996-2001).
2.
AD
claims that
Serco
used an 8(a) protégé company – Base One Technologies – to blackmail Hillary Clinton into outsourcing the operation of the U.S. Patent and Trademark Office to users of the federal bridge and equipping selected users with patented webcast servers for Zulu betting on the times of victims' deaths.
3.
AD
claims that in 1994,
Serco
operatives at the National Visa Center began equipping Hillary Clinton and Michelle Obama – a former Sidley Austin intellectual property (IP) lawyer and a protégée of terrorist Bernardine Dohrn – with a long-range visa service for the BC pig farm and Mumbai snuff-film crews.
4. United States Marine Field McConnell – Global Operations Director of
Abel Danger
– has offered to serve as a five-star general in a future Trump administration so he can first recognize and then destroy Serco's Zulu bridge to Clinton patents and Obama snuff-film crews.
Mumbai Terror Attack Watch NSG successful in mission against Mumbai attackers
Media Coverage of Starnet Raid - August 20, 1999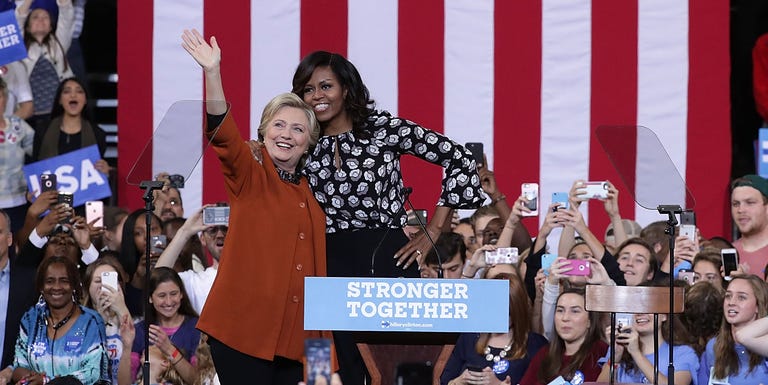 Hillary Clinton vs. James Comey: Email Scandal Supercut
Copy of

SERCO

GROUP PLC: List of Subsidiaries AND Shareholders!

[Note British and Saudi Governments, AXA,

HSBC

, Teachers' and

Gold

man Sachs]
Defense Ammunition Center
[Outsourced to
Serco
]
Serco

... Would you like to know more?
"Digital Fires Instructor

Serco

- Camp Pendleton, CA Uses information derived from all military disciplines (e.g., aviation, ground combat, command and control, combat service support, intelligence, and opposing forces) to determine changes in enemy capabilities, vulnerabilities, and probable courses of action." "The 2008 Mumbai (Bombay) attacks were a series of attacks that took place in November 2008, when 10 members of

Lashkar-e-Taiba

, an Islamic militant organisation based in

Pakistan

, carried out a series of 12 coordinated shooting and bombing attacks lasting four days across

Mumbai

. The attacks, which drew widespread global condemnation, began on Wednesday, 26 November and lasted until Saturday, 29 November 2008, killing 164 people and wounding at least 308.[2][

14

]
Eight of the attacks occurred in South Mumbai: at

Chhatrapati Shivaji Terminus

, the Oberoi Trident,[15] the

Taj Mahal Palace & Tower

,[15] Leopold Cafe, Cama Hospital,[15] the

Nariman House

Jewish community centre,[16] the Metro Cinema,[17] and in a lane behind the Times of India building and

St. Xavier's College

.[15] There was also an explosion at Mazagaon, in Mumbai's port area, and in a taxi at

Vile Parle

.[18] By the early morning of 28 November, all sites except for the Taj Hotel had been secured by Mumbai Police and security forces. On 29 November, India's National Security Guards (NSG) conducted 'Operation Black Tornado' to flush out the remaining attackers; it culminated in the death of the last remaining attackers at the Taj Hotel and ending the attacks.[19] Ajmal Kasab[20] disclosed that the attackers were members of Lashkar-e-Taiba,[21] among others.[22] The Government of India said that the attackers came from Pakistan, and their controllers were in Pakistan.[23] On 7 January 2009, Pakistan confirmed the sole surviving perpetrator of the attacks was a Pakistani citizen.[24] On 9 April 2015, the foremost ringleader of the attacks,

Zakiur Rehman Lakhvi

,[3][4] was granted bail against surety bonds of ₨200,000 (US$2,000) in Pakistan.[25][26]"
"THE CASE OF THE VANISHING VISA FILES December 25, 2009 10:00:00 PM PST By

Chuck Goudie

December 16, 2009 (CHICAGO) -- Potentially important evidence has disappeared in a terrorism case involving two Chicago men. Their visa records vanished from Chicago's Indian consulate. It comes one week after the ABC 7 I-Team raised questions about how David Coleman Headley and Tahawwur Rana obtained their foreign visas in the first place.
The case of the vanishing visa records has churned up diplomats from Mumbai to Michigan Avenue. India's foreign secretary Nirupama Rao told reporters overseas Wednesday that she wants answers from Chicago's Indian consulate about the records and visa documents that have disappeared, records that might show how two accused Chicago terrorists obtained permission to scout targets in India.
Top officials of Chicago's India consulate wouldn't talk to the I-Team on camera last week when asked how terror suspects David Coleman Headley and Tahawwur Rana obtained five-year, unlimited passage visas to India.
And the consul general did not return calls Wednesday regarding the paperwork they used to process Headley and Rana's visas, which Indian Foreign Secretary Nirupama Rao announced Wednesday have disappeared.
Wednesday evening, the Chicago consul general emailed a statement to the I-Team that conflicted with government statements made in India. The brief statement read: "We have not reported loss of any papers regarding issuance of visa to David Coleman Headley and Tahawwur Rana Hussain. Relevant information concerning the issuance of visa to these persons is available with the Government of India".
India's counterpart to the FBI is looking into the visa application process as part of its probe into the 2008 Mumbai massacre.
The two Chicago suspects are accused of having roles in the assault. Rana was denied bond by a Chicago district judge Tuesday, despite family members and friends offering $1 million in cash and property. Rana has not been directly charged with the Mumbai attack that left 175 dead, but was linked to the assault in government court filings.
Headley, a Pakistan-born Chicagoan, is a convicted heroin dealer whose birth name was Daood Giliani. He changed his name to ease travel to India, according to federal prosecutors in Chicago and to avoid the required pre-visa background check by Indian authorities.
Since the time Headley and Rani were processed, India's Chicago consulate office began contracting out visa requests to a private company called Travisa Outsourcing that on its website claims, "We have revolutionized the way people get their visas."
And the new visa processing was subject of a news conference last year.
"The advantages of outsourcing is the Travisa company, which is handling the outsourcing, has set up a call center," said Ashok Kumar Attri, consul general.
Foreign Secretary Rao said she is impressed with the cooperation the US has given to Indian investigators. Headley and Rana are not due back in court until January."
"Was Bernardine Dohrn the Mentor of Michelle Obama at Sidley Austin? April 22, 2008 Bernardine Dohrn was at

Sidley Austin

a law firm in Chicago from From 1984 to 1988, Dohrn was employed by the law firm Sidley Austin, although her criminal record has prevented her from being admitted to either the New York or Illinois bar.

http://en.wikipedia.org/wiki/Bernardine_Dohrn


Michelle Obama graduated from Harvard Law School in 1988. But she likely also was a summer associate in 1987 and likely 1986. Barack Obama was assigned to her in 1989 when he was a summer associate from Harvard Law School.

http://en.wikipedia.org/wiki/Barack_Obama


He entered

Harvard Law School

in 1988.[9] More links and excerpts:


https://oldatlanticlighthouse.wordpress.com/2008/04/18/northwestern-law-prof-bernardine-dohrn-weather-underground/

Steve Sailer on Michelle Obama

http://www.vdare.com/sailer/080225_michelle_obama.htm

Michelle's Princeton thesis:

http://blog.vdare.com/archives/2008/02/22/michelle-obama-thesis-found-download-it-here/

James Fulford quotes Politico


Michelle Obama's senior year thesis at Princeton University, obtained exclusively from the campaign by Politico

, shows a document written by a young woman grappling with a society in which a black Princeton alumnus might only be allowed to remain "on the periphery." Read the full thesis here:

Part 1

,

Part 2

,

Part 3

,

Part 4

. Michelle Obama thesis was on racial divide – Jeffrey Ressner – Politico.com
Sidley Austin likely recognized this in Michelle even if she didn't show them her Princeton thesis. Who better at Sidley Austin to be mentor to the author of this Princeton thesis than Bernardine Dohrn who had been number 2 on the FBI most wanted list?
Barack Obama was assigned to Michelle Obama in summer 1989. This may have reflected how few blacks there were at Sidley Austin, especially from Harvard Law School or the equivalent. Dohrn got her J.D. from University of Chicago Law School. Since she is a prof at Northwestern despite her background, we might infer she was very smart and understanding. So she was the perfect person to be the mentor for Michelle Obama at Sidley Austin.
The above is speculation, hypotheses or opinion. All statements should be restated as questions. All other disclaimers apply."
"Webcasting is the distribution of media files through the internet. The earliest webcast equivalent of an online concert and one of the earliest examples of webcasting itself was by

Apple Computer

's Webcasting Group in partnership with the entrepreneurs

Michael Dorf

and

Andrew Rasiej

. Together with

David B. Pakman

from Apple, they launched the Macintosh New York Music Festival from July 17–22, 1995. This event audio webcast concerts from more than 15 clubs in New York City. Apple later webcast a concert by Metallica on June 10, 1996 live from Slim's in San Francisco.[

3

]
In 1995, Benford E. Standley produced one of the first audio/video webcasts in history.[4] On October 31, 1996, UK rock band Caduseus broadcast their one-hour concert from 11pm to 12am (UT) at Celtica in Machynlleth, Wales, UK – the first live streamed audio and simultaneous live streamed video multicast – around the globe to more than twenty direct "mirrors" in more than twenty countries.[5][

6

]"
"Serco Processes 2 Millionth Patent Application for U.S. Patent and Trademark Office Date: 18 Mar 2013 Serco Inc., a leading provider of professional, technology, and management services to the federal government, announced today that their Pre-Grant Publication (PGPubs) Classification Services team recently processed their 2 millionth patent application for the U.S. Patent & Trademark Office (USPTO). Each application was also processed within the contractually required 28-day window."
"BREAKING: @HillaryClinton's E-Mail Server Company Got Almost $1 Million In Gov't Loans After Wiping E-Mails OCTOBER 26, 2016 BY

CHARLES C. JOHNSON

6 COMMENTS Give it up already. It's over.

K. J. Gillenwater

was the primary researcher behind this story.
Hillary Clinton's e-mail server company got almost $1 million in government loans starting immediately after they were secretly asked to wipe Hillary Clinton's name from her e-mails.
Platte River Networks (PRN) got a $493,000 loan from the Small Business Administration in August 2014 and another $350,000 loan in September 2015:
Public government data available as

USAspending.gov


The first half-million dollar loan arrived

not one month after PRN employee Paul Combetta was caught accidentally revealing his company was deleting evidence at Hillary's request in July 2014

.
The second $350,000 loan came about one year later.
You won't hear this stuff from the lying mainstream media. Keep the GotNews mission alive: donate at GotNews.com/donate or send tips to editor@gotnews.com. If you'd like to join our research team, contacteditor@gotnews.com.
After getting the first loan, PRN moved to a large office space after previously working out of the owner's condo. The head of the Small Business Administration is

Maria Contreras-Sweet

, a Mexican immigrant who was appointed to the office by Barack Obama two months before Hillary's PRN got the first loan.
WikiLeaks leaks have proven Hillary's corrupt pay-to-play scheme.

GotNews has shined a light on how Hillary gets favors from Hispanic and Democratic government bureaucrats before

.
Did Hillary Clinton pay her e-mail server company Platte River Networks (PRN) with almost $1 million in favorable government loans — given out by a political friendly — in order to alter her illegal e-mails and get her name off them?
It sure looks like it.
A Freedom of Information Act (FOIA) request has been lodged for more information.
Stay tuned for more.


K. J. Gillenwater

was the primary researcher behind this story."
"Police conclude search of Starnet

CBC News

Posted: Aug 24, 1999 11:26 AM ET Last Updated: Aug 24, 1999 11:26 AM ET Police have wrapped up several days of searching the offices of Starnet Communications in Vancouver. They entered the company offices and homes of some directors on Friday.
Police were looking for evidence of illegal gambling, distributing child pornography, and money laundering. Since the raid, Starnet officials say police just don't understand their business.
The search warrant details 18 months of police investigation. It traces a network of companies registered in American and Caribbean jurisdictions.
The warrant also identifies Vancouver as the centre of Starnet's operations, even though this is a grey under Canadian law.
Police note that Starnet's revenues grew dramatically in the past two years, from betting and sex shows and from lucrative licensing agreements for its gaming software. The investigations and pornography from company sites were grounds for Friday's raid and seizure of company materials.
RCMP Constable Peter Thiessen says investigators left Starnet offices yesterday morning. He says, "They spent the better part of three days going through the business. And as a result of that search the investigation is continuing, but no charges have been laid." Starnet's many investors were spooked by the raid. Share prices dropped almost 70-percent on Friday. However, the company insists the raid had minimal effect on its operation. Stocks rose slightly yesterday after a day of very heavy trading.
In written statements, company CEO Mark Dohlen said the Wall Street Journal calls Starnet the leader in Internet gaming and entertainment. He says companies like his, those on the cutting edge, are often misunderstood. Yesterday, Starnet announced it will sell off the sex side of its business. It plans to focus more resources on gaming.
The Police investigation is expected to last for several more months."
"Super

Serco

bulldozes ahead By

DAILY MAIL REPORTER

UPDATED: 23:00 GMT, 1 September 2004

SERCO

has come a long way since the 1960s when it ran the 'four-minute warning' system to alert the nation to a ballistic missile attack.
Today its £10.3bn order book is bigger than many countries' defence budgets. It is bidding for a further £8bn worth of contracts and sees £16bn of 'opportunities'.
Profit growth is less ballistic. The first-half pre-tax surplus rose 4% to £28.1m, net profits just 1% to £18m. Stripping out goodwill, the rise was 17%, with dividends up 12.5% to 0.81p.
Serco runs the Docklands Light Railway, five UK prisons, airport radar and forest bulldozers in Florida."
"

Serco

farewell to NPL after 19 years of innovation 8 January 2015

Serco

said goodbye to the National Physical Laboratory (NPL) at the end of December 2014 after 19 years of extraordinary innovation and science that has seen the establishment build a world-leading reputation and deliver billions of pounds of benefit for the UK economy. During that period under

Serco

's management and leadership, NPL has delivered an extraordinary variety and breadth of accomplishments for the UK's economy and industry. Some of the key achievements during that time have been:… It has been estimated that work carried out by the Centre of Carbon Measurement at NPL will save eight million tonnes of carbon emissions reductions (2% of UK footprint) and over half a billion pounds in economic benefit over the next decade…. NPL's caesium fountain atomic clock is accurate to 1 second in 158 million years and NPL is playing a key role in introducing rigour to high frequency trading

[for

Serco

's front running banks]

in the City through NPL [Zulu] Time."

"UK Cabinet Office – Emergency Planning College –

Serco

…..Types of Exercise Workshop Exercises These are structured discussion events where participants can explore issues in a less pressurised environment. They are an ideal way of developing solutions, procedures and plans rather than the focus being on decision making. Table Top Exercises These involve a realistic scenario and will follow a time line, either in real-time or with time jumps to concentrate on the more important areas. The participants would be expected to be familiar with the plans and procedures that are being used although the exercise tempo and complexity can be adjusted to suit the current state of training and readiness. Simulation and media play can be used to support the exercise. Table-top exercises help develop teamwork and allow participants to gain a better understanding of their roles and that of other agencies and organisations.

Command/Control Post Exercises These are designed primarily to exercise the senior leadership and support staff in collective planning and decision making within a strategic grouping. Ideally such exercises would be run from the real command and control locations and using their communications and information systems

[Feeling lucky, Punk?]

. This could include a mix of locations and varying levels of technical simulation support. The Gold Standard system is flexible to allow the tempo and intensity to be adjusted to ensure maximum training benefit, or to fully test and evaluate the most important aspects of a plan. Such exercises also test information flow, communications, equipment, procedures, decision making and coordination. Live Exercises These can range from testing individual components of a system or organisation through to a full-scale rehearsal. They are particularly useful where there are regulatory requirements or with high-risk situations. They are more complex and costly to organise and deliver but can be integrated with Command Post Exercises as part of a wider exercising package." "Christopher Rajendran Hyman CBE (born 5 July 1963 in Durban, South Africa)[1] was Chief Executive of

Serco Group

plc from 2002 to October 2013.[2] … On graduation, he worked for Arthur Andersen. In 1989, he won an 18-month exchange with Ernst & Young in London, who employed him after four months.[1] Head hunted in 1994 by

Serco

, Hyman became European finance director, and in 1999 was made group finance director. In 2002, Hyman became chief executive. .. Hyman resigned from his role of Chief Executive of

Serco

on 25 October 2013 following allegations that

Serco

had overcharged government customers. .. He was

[making a presentation to

Serco

shareholder, including British and Saudi governments]

on the 47th floor of the World Trade Center [North Tower] at the time of the September 11 attacks in 2001."

"July 7, 2016 Developments in PKI occurred in the early 1970s at the British intelligence agency

GCHQ

, where

James Ellis

,

Clifford Cocks

and others made important discoveries related to encryption algorithms and key distribution.[

19

] However, as developments at GCHQ are highly classified, the results of this work were kept secret and not publicly acknowledged until the mid-1990s.

The public disclosure of both secure

key exchange

and

asymmetric key algorithms

in 1976 by Diffie,

Hellman

, Rivest,

Shamir

, and

Adleman

changed secure communications entirely. With the further development of high-speed digital electronic communications (the Internet and its predecessors), a need became evident for ways in which users could securely communicate with each other, and as a further consequence of that, for ways in which users could be sure with whom they were actually interacting.

Assorted

cryptographic protocols

were invented and analyzed within which the new cryptographic primitives could be effectively used. With the invention of the

World Wide Web

and its rapid spread, the need for authentication and secure communication became still more acute. Commercial reasons alone (e.g., e-commerce, online access to proprietary databases from web browsers) were sufficient. Taher Elgamal and others at Netscape developed the SSL protocol ('https' in Web URLs); it included key establishment, server authentication (prior to v3, one-way only), and so on. A PKI structure was thus created for Web users/sites wishing secure communications.

Vendors and entrepreneurs saw the possibility of a large market, started companies (or new projects at existing companies), and began to agitate for legal recognition and protection from liability. An

American Bar Association

technology project published an extensive analysis of some of the foreseeable legal aspects of PKI operations (see ABA digital signature guidelines), and shortly thereafter, several U.S. states (Utah being the first in 1995) and other jurisdictions throughout the world began to enact laws and adopt regulations. Consumer groups raised questions about privacy, access, and liability considerations, which were more taken into consideration in some jurisdictions than in others.

The enacted laws and regulations differed, there were technical and operational problems in converting PKI schemes into successful commercial operation, and progress has been much slower than pioneers had imagined it would be.

By the first few years of the 21st century, the underlying cryptographic engineering was clearly not easy to deploy correctly. Operating procedures (manual or automatic) were not easy to correctly design (nor even if so designed, to execute perfectly, which the engineering required). The standards that existed were insufficient.

PKI vendors have found a market, but it is not quite the market envisioned in the mid-1990s, and it has grown both more slowly and in somewhat different ways than were anticipated.[20] PKIs have not solved some of the problems they were expected to, and several major vendors have gone out of business or been acquired by others. PKI has had the most success in government implementations; the largest PKI implementation to date is the

Defense Information Systems Agency

(DISA) PKI infrastructure for the

Common Access Cards

program."

Base One Technologies – Corporate Strategy – We are a Government Certified Women-Owned Business We practice Diversity Recruitment and Staffing for IT positions Base One was founded in 1994 by a women engineer who had made a career in technology research for many years. Base One has been very successful in focusing on diversity recruiting and staffing for IT projects. It has been our experience that the greater the diversity mix, the more creative the solution. As in any field the more diverse the viewpoint the more thorough your analysis. Our engineers can think out of the box.

Because of our affiliations we have access to pools of resources among more diverse groups & individuals. We work with a large pool of minority professionals who specialize in IT skills. We are able to have access to these resources through our status as a D/MWBD firm and our affiliations. These affiliations assist us in working with resources among more diverse groups & individuals. We are also partnered with firms that are 8A certified as Minority firms, Disabled Veteran firms, Native American firms, Vietnam veteran firms, women owned firms.

Our hub zone location keeps us close to the professional organizations of great diversity. We are active in recruiting from and networking with these community organizations of local IT professionals. This has given us access to a large pool of diversity talent.

Base One's staff of engineers are a diverse group of professionals. This diverse network of engineers helps us to branch out to other engineers and creates an even larger network of resources for us to work with.

The greater the diversity the more complete & thorough the analysis. The broader the spectrum of points of view the broader the scope of the analysis. We feel that a diverse team gives us a greater advantage in creating cutting edge solutions. To that end we will continue to nurture these relationships to further extend our talent pool.

The greater the diversity mix, the more creative the solution.

The more diverse the viewpoint, the more thorough the analysis.

The more diverse our team, the more our engineers can think out of the box.

This is why Base One Technologies concentrates on diversity recruitment in the belief that a diverse team gives us a greater advantage in creating cutting edge solutions."

Information Security Planning is the process whereby an organization seeks to protect its operations and assets from data theft or computer hackers that seek to obtain unauthorized information or sabotage business operations.

Key Clients Benefiting From Our Information Security Expertise: Pentagon Renovation Program, FAA, Citigroup, MCI.

Base One Technologies

Expertly researches, designs, and develops information security policies that protect your data and manage your firm's information technology risk at levels acceptable to your business.

Performs architectural assessments and conducts both internal and external penetration testing. The results of these efforts culminate in an extensive risk analysis and vulnerabilities report.

Develops, implements and supports Information Security Counter measures such as honey-pots and evidence logging and incident documentation processes and solutions."

"Base One Technologies, Ltd. is a DOMESTIC BUSINESS CORPORATION, located in New York, NY and was formed on Feb 15, 1994.

This file was obtained from the Secretary of State and has a file number of 1795583.

"

"Serco's Office of Partner Relations (OPR) helps facilitate our aggressive small business utilization and growth strategies. Through the OPR,

Serco

mentors four local small businesses under formal Mentor Protégé Agreements: Three sponsored by DHS (Base One Technologies, TSymmetry, Inc., and HeiTech Services, Inc.,) and the fourth sponsored by GSA (DKW Communications, Inc.).

Serco

and HeiTech Services were awarded the 2007 DHS Mentor Protégé Team Award for exceeding our mentoring goals."

http://www.dtic.mil/whs/directives/corres/pdf/100515p.pdf



"Opened in 1994 as the successor to the Transitional Immigrant Visa Processing Center in Rosslyn, Va., the NVC centralizes all immigrant visa pre-processing and appointment scheduling for overseas posts. The NVC collects paperwork and fees before forwarding a case, ready for adjudication, to the responsible post.

The center also handles immigrant and fiancé visa petitions, and while it does not adjudicate visa applications, it provides technical assistance and support to visa-adjudicating consular officials overseas.

Only two Foreign Service officers, the director and deputy director, work at the center, along with just five Civil Service employees. They work with almost 500 contract employees doing preprocessing of visas, making the center one of the largest employers in the Portsmouth area.

The contractor,

Serco

, Inc., has worked with the NVC since its inception and with the Department for almost 18 years.

The NVC houses more than 2.6 million immigrant visa files, receives almost two million pieces of mail per year and received more than half a million petitions from the U.S. Citizenship and Immigration Service (USCIS) in 2011. Its file rooms' high-density shelves are stacked floor-to-ceiling with files, each a collection of someone's hopes and dreams and each requiring proper handling. ….

The NVC also preprocesses the chief of mission (COM) application required for the filing of a petition for a Special Immigrant Visa (SIV). Such visas, for foreign nationals who have performed services for the U.S. government in Iraq and Afghanistan, require COM concurrence before the applicant can file a petition with USCIS. The NVC collects the requisite documents from such applicants and, when complete, forwards the package to the U.S. embassies in Baghdad or Kabul for COM approval"



Yours sincerely,

Field McConnell, United States Naval Academy, 1971; Forensic Economist; 30 year airline and 22 year military pilot; 23,000 hours of safety; Tel: 715 307 8222

David Hawkins Tel: 604 542-0891 Forensic Economist; former leader of oil-well blow-out teams; now sponsors Grand Juries in CSI Crime and Safety Investigation