United States Marine Field McConnell
Plum

City Online - (

AbelDanger.net

)
October 9, 2016
1.
Abel Danger
(
AD
) believes that Trump's dirty talk on a decade-old tape is an orchestrated distraction from Hillary Clinton's role as the bully who intimidated the victims of her rapist husband and is currently leaking classified information to her alleged body-woman and Saudi spy, Huma Abedin.
2.
AD
claims that Clinton and Abedin have allowed
Serco
operatives to conceal qui tam procurement frauds on the National Visa Center since 1996 when
Serco
allegedly began providing British (MI6) agent Abu Anas al-Libi with visas for saboteurs to stage attacks fraudulently attributed to al-Qaeda.
3.
AD
claims that in 1996, Clinton and Teresa May – senior consultant for the Association for Payment Clearing Services – established the Federal Bridge Certification Authority so
Serco
spies could launch ad hoc
May Day
attacks and bet on victim deaths in Zulu time.
4. United States Marine Field McConnell offers to show Donald Trump how Clinton spies engage in the sexual-entrapment and extortion of political and military leaders and how
Serco
used the May Day bridge to strip security from al-Qaeda's ad hoc targets on 9/11.
HILLARY THREATENED JUANITA BROADDRICK 2 WEEKS AFTER RAPE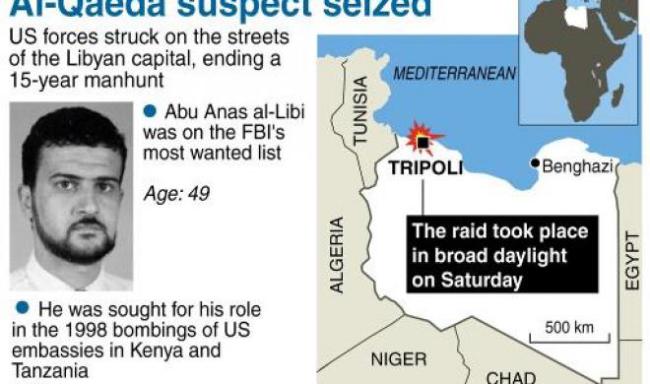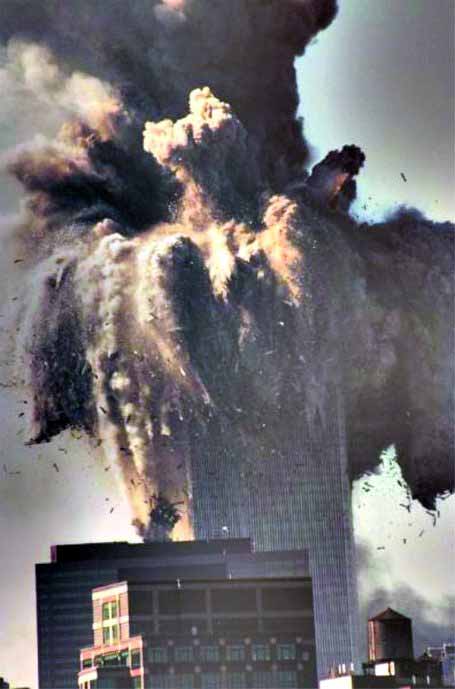 Donald Trump on 9/11 "BOMBS EXPLODED SIMULTANEOUSLY"
9/11 Towers Controlled Demolition Detailed Explanation, Freefall Speed, Explosions
Copy of

SERCO

GROUP PLC: List of Subsidiaries AND Shareholders!

[Note

HSBC

, British and Saudi Governments,

HSBC

,

Teachers' and

man

Gold

sachs]
Defense Ammunition Center
[Outsourced to
Serco
]
Serco

... Would you like to know more?
"Digital Fires Instructor

Serco

- Camp Pendleton, CA Uses information derived from all military disciplines (e.g., aviation, ground combat, command and control, combat service support, intelligence, and opposing forces) to determine changes in enemy capabilities, vulnerabilities, and probable courses of action." "

Serco

do a bunch more that didn't even make our story: As well as thanking God for his success, CEO Chris Hyman is a Pentecostal Christian who has released a gospel album in America and fasts every Tuesday. Amazingly, he was also in the World Trade Centre on 9/11, on the 47th floor addressing shareholders [allegedly including

HSBC

,

Gold

man Sachs, the British and Saudi Arabian governments and 8(a) company Base One Technologies].

"


"VIEWERS' GUIDE: Latest bombshell on Trump hangs over debate By

ASSOCIATED PRESS

PUBLISHED: 12:12 GMT, 9 October 2016 | UPDATED: 12:12 GMT, 9 October 2016 WASHINGTON (AP) — The latest bombshell about Donald Trump dropped just in time to rock Sunday's presidential debate.
For many people, the jaw-dropping 2005 video of Trump's vulgar comments about women trumps anything else that has come out about the Republican nominee. And it gives Hillary Clinton fresh ammunition for her second faceoff with the GOP nominee.
Some things to watch for in the 90-minute debate at Washington University in St. Louis:
A MERE 'DISTRACTION'?
With his campaign in crisis, Trump issued a short video apologizing for his crude remarks. But he tried to minimize his "more than a decade-old" comments as a mere "distraction" from the important issues of the day and defiantly dismissed calls from within his fractured party to quit the race. The debate will force Trump to reckon with his past conduct in real time before millions of TV viewers and in a face-to-face encounter with undecided voters attending this town-hall style debate. Don't expect the voters, the debate moderators or Clinton to let Trump brush off his remarks that easily.
SECOND CHANCES
After watching his standing slip in the polls after the first debate, Round 2 was supposed to be Trump's chance to turn things around. That's a steeper climb now. Can Trump keep calm and debate on in the midst of the chaos?
GOING THERE
Trump had said earlier in the week that he would not bring up Bill Clinton's infidelities in the second debate. (He'd hinted about the subject in the first faceoff.) But after the release of Trump's remarks about grabbing women's genitals, all bets were off. Trump said in his apology video that "Bill Clinton has actually abused women, and Hillary has bullied, attacked, shamed and intimidated his victims. We will discuss this more in the coming days. See you at the debate on Sunday." Yes, that was a threat."
"Abu Anas al-Libi From Wikipedia, the free encyclopedia Not to be confused with Libyan alleged

Al-Qaeda

member Abd al-Muhsin Al-Libi, who has also been connected with the alias "

Abu Anas

".
Abu Anas al-Libi Born: Nazih Abdul-Hamed Nabih al-Ruqai'i, 30 March 1964

Tripoli

, Kingdom of Libya Died: 2 January 2015 (aged 50) New York City, United States Cause of death:

Hepatitis C

Occupation: Leader
Nazih Abdul-Hamed Nabih al-Ruqai'i,[name 1] known by the alias

Abu Anas al-Libi

[1] (ah-boo ah-nahs ah lee-bee listen (help·info);Arabic: ابو أنس الليبي‎‎ Libyan pronunciation: [ˈæbu ˈʔænæs əlˈliːbi]; 30 March 1964 – 2 January 2015), was a Libyan under indictment[2] in the United States for his part in the

1998 United States embassy bombings

. He worked as a computer specialist for

al-Qaeda

.[3] He was an ethnic Libyan, born in Tripoli.[4]
His aliases in the indictment are Nazih al Raghie and Anas al Sebai. In the

FBI

and United States State Department wanted posters,[5][6] another variant of his name is transliterated Nazih Abdul Hamed Al-Raghie. The indictment accuses al-Libi of surveillance of potential British, French, and

Israeli

targets in Nairobi, in addition to the American embassy in that city, as part of a conspiracy by al-Qaeda and

Egyptian Islamic Jihad

. Involvement with

al-Qaeda

[edit]
Al-Libi was believed to have been tied to

al-Qaeda

since its 1994 roots in the Sudan.[7] In 1995, al-Libi was granted political asylum in the United Kingdom, after a failed Al-Qaeda plot to assassinate

Hosni Mubarak

, then president of Egypt. An Egyptian request for extradition was declined on the grounds that al-Libi would not receive a fair trial. In 1996, MI6 allegedly paid a Libyan

Al-Qaeda

cell to kill

Colonel Gaddafi

.[8] Al-Libi would have been allowed to stay in return for aiding the alleged plot, which was unsuccessful.[8] In 1999, al-Libi was arrested by

Scotland Yard

and interrogated. However, he was released because he had cleared his hard drive and no evidence could be found to hold him. He evaded a team that was sent to follow him and was not seen for years. His flat in Manchester, where he was a student, was searched by police, who discovered a 180-page handwritten manual for Al-Qaeda followers[dubious – discuss], translated from

Arabic

to English, which became known as the

Manchester Manual

.[9]
Al-Libi spoke Arabic and English. He had a scar on the left side of his face.[10] Because he was tall and bore a passing resemblance to

Osama bin Laden

, he was often used as a decoy when Bin Laden traveled.[7]
Conflicting reports of whereabouts[edit]
In January 2002, news reports stated that al-Libi had been captured by American forces in

Afghanistan

.[11] In March 2002 it was reported that he had been arrested by the Sudanese government and was being held in a prison in

Khartoum

.[12] U.S. officials soon denied those reports[13] and said al-Libi was still sought.[14]
Al-Libi had been on the USA's list of

Most Wanted Terrorists

since its inception on 10 October 2001. The

United States Department of State

, through the Rewards for Justice Program, offered up to US$5,000,000 (formerly $25,000,000) for information about the location of Abu Anas al-Libi.[15]
A February 2007

Human Rights Watch

document claimed that al-Libi and others "may have once been held" in secret detention by the

CIA

.[16]
On 7 June 2007, al-Libi, who remained on the

FBI

Most Wanted Terrorists list, was listed as a possible CIA "secret prisoner" by Amnesty International, without providing details or evidence.[17]
In September 2012,

CNN

reported that al-Libi returned to Libya after being imprisoned in Iran for almost a decade.[8][18][19]
Captured by the United States[edit]
Al-Libi was captured in Tripoli, Libya, on 5 October 2013 by U.S. Army Delta Force operators, with the assistance of

FBI

agents and

CIA

officers. He was seized in a pre-dawn raid and removed from Libya. The US Navy's

DEVGRU

conducted a simultaneous raid in Somalia targeting the alleged mastermind of the

Westgate shopping mall attack

in Kenya, possibly to avoid either action sending the other target into hiding.[20][21][22] A day after Al-Libi was captured, he was in military custody on the ship

USS San Antonio

in the Mediterranean Sea.[23] On 10 February 2014, a 30 seconds CCTV video showing U.S. commandos capturing al-Libi was published by The Washington Post.[24][25] According to strategist and counterinsurgency expert David Kilcullen, the collapse of

Ali Zeidan

's government and the ensuing "fragmentation of Libya [...] resulted, in part, from the raid al-Libi's capture".[26] Court appearance[edit] On 15 October 2013, al-Libi appeared in a Manhattan federal court and pleaded not guilty to terrorism charges, including helping to plan the U.S. embassy bombings in Kenya and Tanzania.[27] He was held without bail due to concerns that he was a flight risk and a danger to the community.[28] His trial, along with his co-defendant Khalid al-Fawwaz, aka "Khaled Abdul Rahman Hamad al Fawwaz," aka "Abu Omar," aka "Hamad," was scheduled to begin on 3 November 2014, before Judge

Lewis A. Kaplan

.[29]
He was scheduled to stand trial in New York on January 12, 2015.[30][31]
Death[edit]
Abu Anas al Libi died on January 2, 2015 at a hospital in New York, aged 50, while in United States custody. He reportedly had liver disease as a result of hepatitis C, and liver cancer.[30][32] His wife, of his death, said, "I accuse the American government of kidnapping, mistreating, and killing an innocent man. He did nothing."[33]" "IX "ANGEL IS NEXT" – THE INVISIBLE GOVERNMENT SPEAKS Chapter Nine from "9/11 Synthetic Terror: Made in USA", Copyright 2005, 2006 by

Webster Griffin

Tarpley, published by

Progressive Press

.
Shortly after takeoff, Cheney apparently informed Bush of "a credible threat" to Air Force One. (AP, September 13, 2001) US Representative Adam Putnam said he "had barely settled into his seat on Air Force One ... when he got the news that terrorists apparently had set their sights on the plane." (Orlando Sentinel, September 14, 2001) The Secret Service had received an anonymous message saying: "Air Force One is next." The caller spoke in the code words relating to Air Force One procedures. Colonel Mark Tillman, who was piloting Air Force One, was informed of the threat, and an armed guard was stationed at his cockpit door. The Associated Press reported that the threat came "within the same hour" as the Pentagon crash –before 10:00 AM, and approximately when the plane took off. (AP, September 13, 2001) The threat contained in this message, "Air Force One is next," would appear to have been distinct from the earlier warning that came upon leaving Booker School, but this cannot be established with total certainty.
According to Bob Woodward's canonical mainstream account: "At about 10:30 AM Cheney reached Bush again on Air Force One, which was still on its way toward Washington. The White House had received a threat saying, 'Angel is next.' Since Angel was the codeword for Air Force One, it could mean that terrorists had inside information." Allegedly because of this report, Cheney argued that Bush should not return to Washington. "There's still a threat," said Cheney. (Woodward 18) Within minutes, the plane changed course and flew to Louisiana instead. (Washington Post, January 27, 2002) Was this now a third threat, after the post-Booker threat and the "Air Force One is next" threat? Did the terrorist controllers now add the code word "Angel" to further document their insider status, and their possible access to nuclear codes? Or are we dealing with two versions of the same threat?
We will return to "Angel is next." This represents the single most important clue as to the sponsorship of 9/11, since it was at this point that the sponsors showed their hand. They were not located in a cave in Afghanistan, but were rather a network located high within the US government and military. It was a moment of capital importance, the thread which, if properly pulled, will unravel the entire fabric of 9/11 deceit. Around 10:55 AM, there was yet another threat to Air Force One. The pilot, Colonel Mark Tillman, said he was warned that a suspect airliner was approaching from dead ahead. "Coming out of Sarasota there was one call that said there was an airliner off our nose that they did not have contact with," Tillman related. Tillman took evasive action, pulling his plane even higher above normal traffic. (CBS, September 11, 2002) Reporters on board noticed the increased elevation. (Dallas Morning News, August 28, 2002; Salon, September 12, 2001) It has not been possible to establish exactly what the basis of this threat report was. Was the rogue network blackmailing Bush? Was this suspect airliner a military aircraft using participation in Vigilant Guardian/Vigilant Warrior as a cover story for assisting the plot?" "Opened in 1994 as the successor to the Transitional Immigrant Visa Processing Center in Rosslyn, Va., the NVC centralizes all immigrant visa pre-processing and appointment scheduling for overseas posts. The NVC collects paperwork and fees before forwarding a case, ready for adjudication, to the responsible post.
The center also handles immigrant and fiancé visa petitions, and while it does not adjudicate visa applications, it provides technical assistance and support to visa-adjudicating consular officials overseas.
Only two Foreign Service officers, the director and deputy director, work at the center, along with just five Civil Service employees. They work with almost 500 contract employees doing preprocessing of visas, making the center one of the largest employers in the Portsmouth area.
The contractor,

Serco

, Inc., has worked with the NVC since its inception and with the Department for almost 18 years.
The NVC houses more than 2.6 million immigrant visa files, receives almost two million pieces of mail per year and received more than half a million petitions from the U.S. Citizenship and Immigration Service (USCIS) in 2011. Its file rooms' high-density shelves are stacked floor-to-ceiling with files, each a collection of someone's hopes and dreams and each requiring proper handling. ….
The NVC also preprocesses the chief of mission (COM) application required for the filing of a petition for a Special Immigrant Visa (SIV). Such visas, for foreign nationals who have performed services for the U.S. government in Iraq and Afghanistan, require COM concurrence before the applicant can file a petition with USCIS. The NVC collects the requisite documents from such applicants and, when complete, forwards the package to the U.S. embassies in Baghdad or Kabul for COM approval"
"

Serco

Receives "Supplier of the Year" from Boeing for Enterprise Architecture Expertise

Serco

Inc. has been recognized as Supplier of the Year by The Boeing Company in the Technology category for its state-of-the-practice Enterprise Architecture solutions. Past News Releases

RSS

Serco Wins Position on Two U.S....

VETS and Serco Team Awarded $117...

Serco

Awarded New Social Security...

RESTON, VA (PRWEB) MAY 19, 2011

Serco

Inc., a provider of professional, technology, and management services to the federal government, has been recognized as Supplier of the Year by The Boeing Company in the Technology category for its state-of-the-practice Enterprise Architecture solutions.
The Boeing Supplier of the Year award is the company's premier supplier honor, presented annually to its top suppliers in recognition of their commitment to excellence and customer satisfaction. This year's 16 winners represent an elite group among more than 17,525 active Boeing suppliers in nearly 52 countries around the world. This selection was based on stringent performance criteria for quality, delivery performance, cost, environmental initiatives, customer service and technical expertise. This is the second time

Serco

has been recognized as Supplier of the Year by Boeing. In January 2011, Serco also received the Boeing Performance Excellence Gold Award in recognition of the Company's performance excellence.
"We are extremely honored to receive this recognition for our work in support of Boeing. This prestigious award demonstrates our passion for excellence and ability to apply

Serco

's Enterprise Architecture expertise across a broad range of applications," said Ed Casey, Chairman and CEO of Serco. "We continue to grow our EA practice, and over the past 15 years we have deployed solutions to support enterprises and systems across federal and commercial environments."


Serco

's Enterprise Architecture Center of Excellence is based in Colorado Springs, CO. The team provides a variety of services in support of Boeing's business units as well as research and development efforts.

Serco

's architecture employs object-oriented (OO)/Unified Modeling Language (UML) to define, design and satisfy defense agencies' mission-critical requirements, including Command, Control, Communications, Computers and Intelligence (C4I). This approach improves system developer's understanding of operational requirements and how best to integrate enterprise operations and systems for the optimal fulfillment of C4I and other operational needs. About

Serco

Inc.:

Serco

Inc. is a leading provider of professional, technology, and management services focused on the federal government. We advise, design, integrate, and deliver solutions that transform how clients achieve their missions. Our customer-first approach, robust portfolio of services, and global experience enable us to respond with solutions that achieve outcomes with value. Headquartered in Reston, Virginia,

Serco

Inc. has approximately 11,000 employees, annual revenue of $1.5 billion, and is ranked in the Top 30 of the largest Federal Prime Contractors by Washington Technology.

Serco

Inc. is a wholly-owned subsidiary of

Serco

Group plc, a $6.6 billion international business that helps transform government and public services around the world. More information about Serco Inc. can be found at

http://www.serco-na.com

."
"The FPKISC was established in 1996 to centralize coordination and oversight of federal PKI activities. The committee is overseen by the CIO Council, which is the principal interagency forum for improving practices in the design, modernization, use, sharing, and performance of federal government agency information resources. The CIO Council's mission is to promote change through consensus building and recommendations; it does not control agency decision-making processes or funding. Similarly, the FPKISC does not have the authority to compel agencies to adopt a particular PKI strategy but instead works to gain broad consensus on issues regarding the potential development of a federal PKI. As of December 2000, FPKISC membership consisted of 113 individuals from 27 agencies, two states, two government-chartered corporations, and one university.
Originally the FPKISC was under the Government Information Technology Services (GITS) Board, which was established and co-chaired by OMB and the National Partnership for Reinventing Government. Because of the need to consolidate information technology improvement initiatives, the GITS Board, in February 2000, proposed to the CIO Council that its initiatives be incorporated into the council's activities, which the council endorsed. As a result, the board was dissolved in April 2000 and its initiatives, including those of the FPKISC, were folded into the federal CIO Council…..
A prototype FBCA was tested in April 2000 at the annual conference of the Electronic Messaging Association. The prototype demonstrated digital signature certificate interoperability on several levels—between five different certification authority products, five different directories, and two different e-mail applications. (See figure 8.) The organizations that participated were the National Institute of Standards and Technology, NASA, the National Security Agency, the Georgia Tech Research Institute (GTRI), and the Government of Canada."
"

Serco

farewell to NPL after 19 years of innovation 8 January 2015

Serco

said goodbye to the National Physical Laboratory (NPL) at the end of December 2014 after 19 years of extraordinary innovation and science that has seen the establishment build a world-leading reputation and deliver billions of pounds of benefit for the UK economy. During that period under

Serco

's management and leadership, NPL has delivered an extraordinary variety and breadth of accomplishments for the UK's economy and industry. Some of the key achievements during that time have been:… It has been estimated that work carried out by the Centre of Carbon Measurement at NPL will save eight million tonnes of carbon emissions reductions (2% of UK footprint) and over half a billion pounds in economic benefit over the next decade…. NPL's caesium fountain atomic clock is accurate to 1 second in 158 million years and NPL is playing a key role in introducing rigour to high frequency trading [for

Serco

's front running banks] in the City through NPL [

Zulu

] Time."
"Support Services for Starwood Hotels Group Starwood Hotels Group, owner of some of the

[Innholders]

world's most prestigious hotels, has appointed

Serco

as preferred bidder for a £7m contract to provide a range of support services to the Sheraton Grand in Edinburgh, the Westin in Dublin and the 5 star Turnberry resort on Scotland's west coast. The contract, which has a 5 year term, is an extension to services already provided to other

[Innholders]

hotels in the Starwood Group and includes buildings maintenance and security, engineering support and

[WiFi]

help desk services."
"UK Cabinet Office – Emergency Planning College –

Serco

…..Types of Exercise Workshop Exercises These are structured discussion events where participants can explore issues in a less pressurised environment. They are an ideal way of developing solutions, procedures and plans rather than the focus being on decision making. Table Top Exercises These involve a realistic scenario and will follow a time line, either in real-time or with time jumps to concentrate on the more important areas. The participants would be expected to be familiar with the plans and procedures that are being used although the exercise tempo and complexity can be adjusted to suit the current state of training and readiness. Simulation and media play can be used to support the exercise. Table-top exercises help develop teamwork and allow participants to gain a better understanding of their roles and that of other agencies and organisations. Command/Control Post Exercises These are designed primarily to exercise the senior leadership and support staff in collective planning and decision making within a strategic grouping. Ideally such exercises would be run from the real command and control locations and using their communications and information systems [Feeling lucky, Punk?].

This could include a mix of locations and varying levels of technical simulation support. The

Gold

Standard system is flexible to allow the tempo and intensity to be adjusted to ensure maximum training benefit, or to fully test and evaluate the most important aspects of a plan. Such exercises also test information flow, communications, equipment, procedures, decision making and coordination. Live Exercises These can range from testing individual components of a system or organisation through to a full-scale rehearsal. They are particularly useful where there are regulatory requirements or with high-risk situations. They are more complex and costly to organise and deliver but can be integrated with Command Post Exercises as part of a wider exercising package."
"Base One Technologies, Ltd. is a DOMESTIC BUSINESS CORPORATION, located in New York, NY and was formed on Feb 15, 1994. This file was obtained from the Secretary of State and has a file number of 1795583." "

Serco

's Office of Partner Relations (OPR) helps facilitate our aggressive small business utilization and growth strategies. Through the OPR,

Serco

mentors four local small businesses under formal Mentor Protégé Agreements: Three sponsored by DHS (Base One Technologies, TSymmetry, Inc., and HeiTech Services, Inc.,) and the fourth sponsored by GSA (DKW Communications, Inc.).

Serco

and HeiTech Services were awarded the 2007 DHS Mentor Protégé Team Award for exceeding our mentoring goals."

http://www.dtic.mil/whs/directives/corres/pdf/100515p.pdf

Yours sincerely,

Field McConnell, United States Naval Academy, 1971; Forensic Economist; 30 year airline and 22 year military pilot; 23,000 hours of safety; Tel: 715 307 8222

David Hawkins Tel: 604 542-0891 Forensic Economist; former leader of oil-well blow-out teams; now sponsors Grand Juries in CSI Crime and Safety Investigation