United States Marine Field McConnell
Plum

City Online - (

AbelDanger.net

)
October 8, 2016
1.
Abel Danger
(
AD
) believes that Hillary Clinton hired Monica Lewinsky to distract her husband with oral sex on demand while alleged Saudi spy Huma Abedin's handlers hacked the White House Defense
Red
Switch Network and staged a man-in-the-middle bombing attack on the Khobar Towers in 1996.
2.
AD
claims that former patent lawyer Clinton outsourced the US Patent and Trademark Office to the
Serco
8(a) saboteurs who allegedly used patented weaponized devices to broadcast a snuff film of the WTC#1 (North Tower) demolition on 9/11 and send the synchronized, coded
Red
Switch threat ('Angel is next') which forced George Bush to surrender control over Air Force One.
3.
AD
claims that on 9/11
Serco
transferred control of the
Red
Switch network to the late John Shalikashvili – then Boeing director and former CJCS – allegedly authorized by President Bill Clinton to share Boeing's drone technology with the communist Chinese.
4. United States Marine Field McConnell offers to brief Donald Trump on how Hillary Clinton may have equipped sexually-entrapped and extorted military leaders with patented Boeing drones to capture control of the National Command Authority on 9/11.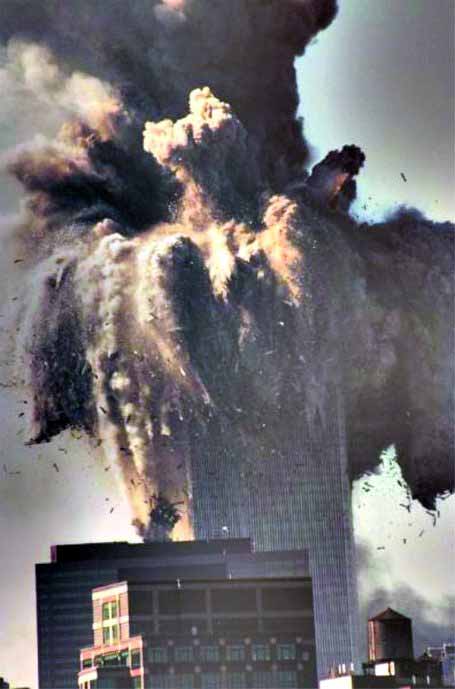 Donald Trump on 9/11 "BOMBS EXPLODED SIMULTANEOUSLY"
Hillary Clinton Jan. 30 1992 Primetime live Bill Clinton and Gennifer Flowers infidelity
9/11 Towers Controlled Demolition Detailed Explanation, Freefall Speed, Explosions
911 Resolution Trilogy · Volume III · Pattern of the Times part 1 of 4
Copy of

SERCO

GROUP PLC: List of Subsidiaries AND Shareholders!

[Note

HSBC

, British and Saudi Governments,

HSBC

,

Teachers' and

man

Gold

sachs]
Defense Ammunition Center
[Outsourced to
Serco
]
Serco

... Would you like to know more?
"Digital Fires Instructor

Serco

- Camp Pendleton, CA Uses information derived from all military disciplines (e.g., aviation, ground combat, command and control, combat service support, intelligence, and opposing forces) to determine changes in enemy capabilities, vulnerabilities, and probable courses of action." "

Serco

do a bunch more that didn't even make our story: As well as thanking God for his success, CEO Chris Hyman is a Pentecostal Christian who has released a gospel album in America and fasts every Tuesday. Amazingly, he was also in the World Trade Centre on 9/11, on the 47th floor addressing shareholders [allegedly including

HSBC

,

Gold

man Sachs, the British and Saudi Arabian governments and 8(a) company Base One Technologies].

"


The Khobar Towers bombing was a

terrorist attack

on part of a housing complex in the city of

Khobar

, Saudi Arabia, located near the national oil company (

Saudi Aramco

) headquarters of Dhahran and nearby

King Abdulaziz Air Base

on June 25, 1996. At that time, Khobar Towers was being used as quarters for Coalition forces who were assigned to

Operation Southern Watch

, a no-fly zone operation in southern Iraq, as part of the Iraqi no-fly zones.
A

truck bomb

was detonated adjacent to Building #131, an eight-storey structure housing members of the United States Air Force's 4404th Wing (Provisional), primarily from a deployed rescue squadron and deployed fighter squadron. In all, 19 U.S. servicemen were killed and 498[1] of many nationalities were wounded. The official June 25, 1996 statement by the United States named members of

Hezbollah Al-Hejaz

(English: Party of God in the Hijaz)[2][3] as responsible. In 2006, a U.S. court found Iran and Hezbollah guilty of orchestrating the attack.[

4

]"
"Roger Stone: Huma Abedin 'Most Likely a Saudi Spy' with 'Deep, Inarguable Connections' to 'Global Terrorist Entity' by

DAN RIEHL

15 Jun 2016 Washington, DC

941

Long-time political operative Roger Stone told Breitbart News Daily SiriusXM host Stephen K. Bannon Wednesday of Hillary Clinton confidant Huma Abedin, "Most of the experts I've spoken to conclude, looking at the various facts regarding Huma–her rise, where she came from, her family background, her various connections–conclude that she is most likely a Saudi spy, which is my own conclusion."
Stone also discusses the "clear, deep, inarguable, indisputable connections between Huma Abedin and a Saudi Arabian official named Abdullah Omar Naseef … one of the founders of the Muslim World League (MWL). …. The MWL is directly tied to the Rabita Trust, a "Specially Designated Global Terrorist Entity," which Stone

previously discussed

:
Naseef, the Muslim World League, and the government of Pakistan created the Rabita Trust in 1988. Naseef was a sponsor and financial supporter of Syed Abedin's IMMA.
Just a month after the 9/11 jihadist attack left thousands dead and brought down the World Trade Center, President George W. Bush's Executive Order designated the Rabita Trust as a Specially Designated Global Terrorist Entity and the Treasury Department froze its assets on October 12, 2001.
Naseef founded the Rabita Trust and remains involved with it to this day. A Treasury Department press release issued when Rabita Trust's assets were frozen indicated that Rabita Trust is headed by Wa'el Hamza Jalaidan, one of the founders of al-Qaida with bin Laden. He was the logistics chief of bin Laden's organization and fought on bin Laden's side in Afghanistan. Jalaidan himself was branded a Specially Designated Global Terrorist Entity by the United States Treasury Department, and his assets have been frozen, as well.
Stone also contended that much of what the Clintons have done via their foundation is "treasonous."
"They have taken money from the Chinese, the Russians, the Saudis and they'd sold our country's secrets. They've sold our country's decisions."
Stone delved into some of the emerging details involving Hillary confidant Huma Abedin

previously with Breitbart News

:
Huma Abedin is Vice Chair of Hillary Clinton's 2016 presidential campaign. But Huma is more, much more than that. She is the person closest to the most powerful woman in American politics and perhaps the next President. Huma has been described variously as Hillary's "body woman," a sort of glorified go-to personal maid, gentle confidant, and by others as an Islamic spy. She may be all of these things, because as we shall see, Huma Abedin has an interesting and complex career history.
Politico and several other Beltway media outlets followed up on Stone's previous appearance on Breitbart News Daily: "

Trump Ally: Clinton Aide Could Be 'Terrorist Agent

'":
In the wake of Sunday's deadly terrorist shooting in Orlando, Donald Trump's longtime friend and informal adviser wants the presumptive Republican nominee to hit Hillary Clinton even harder, suggesting the former secretary of state's top aide Huma Abedin could be a "Saudi spy" or a "terrorist agent."
Only Trump, Roger Stone said on Sirius XM's "Breitbart News Daily," will be able to draw the necessary amount of attention to the theories, which have drawn significant blowback from Democrats and Republicans alike. "I also think that now that Islamic terrorism is going to be front and center, there's going to be a new focus on whether this administration, the administration of Hillary Clinton at State was permeated at the highest levels by Saudi intelligence and others who are not loyal Americans," Stone said. "I speak specifically of Huma Abedin, the right-hand woman, now vice-chairman or co-chairman of vice—of Hillary Clinton's presidential campaign."
Listen to Roger Stone discuss Abedin and Clinton on Breitbart News Daily, airing weekdays from 6 a.m to 9 a.m. Eastern on SiriusXM Patriot 125"
"The Defense

Red

Switch Network (DRSN) is a dedicated

telephone network

which provides global

secure communication

services for the command and control structure of the

United States Armed Forces

. The network is maintained by the

Defense Information Systems Agency

(DISA) and is secured for communications up to the level of

Top Secret SCI

.
The DRSN provides multilevel secure voice and voice-conferencing capabilities to the

National Command Authority

(NCA, being the President and the Secretary of Defense of the United States), the

Joint Chiefs of Staff

, the

National Military Command Center

(NMCC), Combatant Commanders and their command centers, warfighters, other DoD agencies, government departments, and NATO allies.


Department of Defense

and federal government agencies can get access to the network with approval of the Joint Staff.[

2

] Upon approval by the Joint Staff, DISA will work with the customer and the appropriate military department to arrange the service.[

3

]
The Defense

Red

Switch Network consists of four major subsystems: the Switching Subsystem, the Transmission Subsystem, the Timing and Synchronization Subsystem, and the Network Management Subsystem. The Switching Subsystem uses both

RED

and BLACK switches to provide an integrated

RED

/BLACK service. End users are provided with a single telephone instrument with which they can access both secure and nonsecure networks.
The DRSN carried around 15,000 calls per day prior to

September 11, 2001

. DRSN usage subsequently peaked at 45,000 calls per day and by mid-2003 was running at around 25,000 calls per day. In that period the Defense

Red

Switch Network was expanded to support 18 additional US Federal Homeland Defense initiatives.[

4

]
Nowadays, this network is also called the Multilevel Secure Voice service. It's the core of the Global Secure Voice System (GSVS) during peacetime, crisis and time of conventional war, by hosting national-level conferencing and connectivity requirements and providing interoperability with both

tactical

and

strategic communication

networks.[

5

]"
"JANUARY 7, 1996 THE ARRANGEMENT According to Ms. Lewinsky, the President telephoned her early that afternoon. It was the first time he had called her at home... "[W]e made an arrangement that...he would have the door to his office open, and I would pass by the office with some papers and then...he would sort of stop me and invite me in. So, that was exactly what happened. I passed by and that was actually when I saw [Secret Service Uniformed Officer] Lew Fox, who was on duty outside the Oval Office, and stopped and spoke with Lew for a few minutes, and then the President came out and said, oh, hey, Monica...come on in... And so we spoke for about 10 minutes in the [Oval] office. We sat on the sofas. Then we went into the back study and we were intimate in the bathroom." "IX "ANGEL IS NEXT" – THE INVISIBLE GOVERNMENT SPEAKS Chapter Nine from "9/11 Synthetic Terror: Made in USA", Copyright 2005, 2006 by

Webster Griffin

Tarpley, published by

Progressive Press

.
Shortly after takeoff, Cheney apparently informed Bush of "a credible threat" to Air Force One. (AP, September 13, 2001) US Representative Adam Putnam said he "had barely settled into his seat on Air Force One ... when he got the news that terrorists apparently had set their sights on the plane." (Orlando Sentinel, September 14, 2001) The Secret Service had received an anonymous message saying: "Air Force One is next." The caller spoke in the code words relating to Air Force One procedures. Colonel Mark Tillman, who was piloting Air Force One, was informed of the threat, and an armed guard was stationed at his cockpit door. The Associated Press reported that the threat came "within the same hour" as the Pentagon crash –before 10:00 AM, and approximately when the plane took off. (AP, September 13, 2001) The threat contained in this message, "Air Force One is next," would appear to have been distinct from the earlier warning that came upon leaving Booker School, but this cannot be established with total certainty.
According to Bob Woodward's canonical mainstream account: "At about 10:30 AM Cheney reached Bush again on Air Force One, which was still on its way toward Washington. The White House had received a threat saying, 'Angel is next.' Since Angel was the codeword for Air Force One, it could mean that terrorists had inside information." Allegedly because of this report, Cheney argued that Bush should not return to Washington. "There's still a threat," said Cheney. (Woodward 18) Within minutes, the plane changed course and flew to Louisiana instead. (Washington Post, January 27, 2002) Was this now a third threat, after the post-Booker threat and the "Air Force One is next" threat? Did the terrorist controllers now add the code word "Angel" to further document their insider status, and their possible access to nuclear codes? Or are we dealing with two versions of the same threat?
We will return to "Angel is next." This represents the single most important clue as to the sponsorship of 9/11, since it was at this point that the sponsors showed their hand. They were not located in a cave in Afghanistan, but were rather a network located high within the US government and military. It was a moment of capital importance, the thread which, if properly pulled, will unravel the entire fabric of 9/11 deceit. Around 10:55 AM, there was yet another threat to Air Force One. The pilot, Colonel Mark Tillman, said he was warned that a suspect airliner was approaching from dead ahead. "Coming out of Sarasota there was one call that said there was an airliner off our nose that they did not have contact with," Tillman related. Tillman took evasive action, pulling his plane even higher above normal traffic. (CBS, September 11, 2002) Reporters on board noticed the increased elevation. (Dallas Morning News, August 28, 2002; Salon, September 12, 2001) It has not been possible to establish exactly what the basis of this threat report was. Was the rogue network blackmailing Bush? Was this suspect airliner a military aircraft using participation in Vigilant Guardian/Vigilant Warrior as a cover story for assisting the plot?" "

Serco

chief quits before investigation into electronic tagging charges Chris Hyman says he is leaving the services company because it is the best way to mend relationship with UK government

Jill Treanor

and

Rajeev Syal

Friday 25 October 2013 19.20 BST Last modified on Tuesday 19 July 201616.43 BST The boss of government outsourcing group

Serco

quit to allow a new boss to be appointed from outside the troubled company.


Serco

is scrambling to restore its reputation following a series of debacles ranging from failing to provide enough doctors in Cornwall to charging the government for electronic tags on dead prisoners.
Chris Hyman, left with immediate effect on Friday after 20 years with the operator of hospitals, prisons and railways. He said he would "step back" from his chief executive role, held for 11 years, to allow relations with the government to be rebuilt."
"Moussaoui has been known by other names, reportedly including Abu Khaled al Sahrawi and Shaqil while he was in Oklahoma.[

12

]

He holds a master's degree in

International Business

from

South Bank University

in London, having enrolled in 1993 and graduated in 1995.[13]

He attended, amongst others, the

Brixton Mosque

,[14] where he may have met Richard Reid, the future shoe bomber.[15][16] He was proselytised by groups such as al-Muhajiroun ("the Emigrants"), who leafleted people attending moderate mosques such as that in Brixton.[14] Moussaoui was expelled from the Brixton mosque after he began wearing combat fatigues and a backpack to the mosque, and pressured the cleric to provide him with information on how to join the jihad.[14][15][17] It is possible that he had connections with members of the Finsbury Park mosque, where the extremist

Abu Hamza al-Masri

taught.
French authorities began monitoring Moussaoui in 1996 when they observed him with Islamic extremists in London. In 1998, he attended the

Khalden training camp

in Afghanistan, allegedly returning the next year as well. In September 2000, he visited

Malaysia

and stayed in a condominium owned by Y

azid Sufaat

who, in October 2000, signed letters identifying Moussaoui as a representative of his company. Two of the September 11 hijackers lived in the same condominium in January 2000.

Jemaah Islamiah

leader Riduan Ismauddin sent cohort

Yazid Sufaat

to provide Moussaoui with $35,000 USD and travel documents in Malaysia in October."
"Opened in 1994 as the successor to the Transitional Immigrant Visa Processing Center in Rosslyn, Va., the NVC centralizes all immigrant visa pre-processing and appointment scheduling for overseas posts. The NVC collects paperwork and fees before forwarding a case, ready for adjudication, to the responsible post.
The center also handles immigrant and fiancé visa petitions, and while it does not adjudicate visa applications, it provides technical assistance and support to visa-adjudicating consular officials overseas.
Only two Foreign Service officers, the director and deputy director, work at the center, along with just five Civil Service employees. They work with almost 500 contract employees doing preprocessing of visas, making the center one of the largest employers in the Portsmouth area.
The contractor,

Serco

, Inc., has worked with the NVC since its inception and with the Department for almost 18 years.
The NVC houses more than 2.6 million immigrant visa files, receives almost two million pieces of mail per year and received more than half a million petitions from the U.S. Citizenship and Immigration Service (USCIS) in 2011. Its file rooms' high-density shelves are stacked floor-to-ceiling with files, each a collection of someone's hopes and dreams and each requiring proper handling. ….
The NVC also preprocesses the chief of mission (COM) application required for the filing of a petition for a Special Immigrant Visa (SIV). Such visas, for foreign nationals who have performed services for the U.S. government in Iraq and Afghanistan, require COM concurrence before the applicant can file a petition with USCIS. The NVC collects the requisite documents from such applicants and, when complete, forwards the package to the U.S. embassies in Baghdad or Kabul for COM approval" "September 2, 2016 Mr. James Comey, Director Federal Bureau of Investigation J. Edgar Hoover Building 935 Pennsylvania Avenue N.W Washington, D.C. 20535-0001
Sir, I am writing regarding your public statement in July, 2016 informing the American people that the FBI investigation of Hillary Clinton was being closed without referring it to a Federal Grand Jury or the Attorney General of the U. S. for a decision whether or not to indict her. Strangely, you eloquently laid out enough of the evidence deduced from the investigation to strongly indicate there was abundant evidence uncovered during the investigation and interview of her to not only indict but to convict her in Federal Court.­­­­­­­ ­­­­­­However, you personally re-worded and soft-pedaled the actions she took as Secretary of State describing her actions as "extremely careless" in using a personal email and un-secured server for her communications while Secretary of State. You rewrote the statute, which is not your job.
As a retired Special Agent of the FBI, I have standing to write this letter. My thirty years in law enforcement, including 22 years as a Special Agent with the FBI have given me the knowledge, expertise and experience to question and confront you for your perplexing actions, which (as you well know) were outside the normal standard operating procedure of the FBI and Federal judicial procedures. Some of the finest people in the world proudly carry the credentials of FBI Agent and you have soiled them and not allowed them to speak. But I will not be silent. ……………….
Throughout my years with the FBI, I (along with my fellow agents) took great pride in conducting each investigation in an unbiased manner regardless of the subject's position or standing in the community. All were treated equally under the law. But you, Sir, decided to allow this corrupt, evil and nasty human being to go free and unchallenged for her treasonous actions (yes, treasonous, in my opinion) which threatened the security of this nation. Furthermore, you stopped short of investigating the Clinton Foundation as a RICO case (Racketeering Influenced and Corrupt Organization. This is a RICO case if there ever was one. Even an untrained person can tell from the communications which were recovered that Hillary Clinton spent more time working for the Clinton Foundation while Secretary of State than on State Business. It may be argued that Hillary did not do any State business UNLESS the Clinton Foundation benefitted. You decided to just let this uncomfortable truth alone without addressing it.
I will conclude with this: Following my retirement from the FBI, I volunteered for a 12 month tour of duty in Afghanistan as a Law Enforcement Professional, embedded with U.S. forces as a subject matter expert in counter-terrorism investigations. For most of that year I operated "outside the wire" patrolling with the troops, interviewing witnesses to IED incidents and gathering evidence on the bad guys. The results of my work would then be reported through secure channels to the Commanding Officer. All reports and communications were required to be transmitted via secure and encrypted devices. Occasionally my remote location in the mountains of Afghanistan made transmission impossible and I would have to fly back to Bagram Air Base in order to securely report to the Commander of the battle space. It would have been convenient if I could have just called the Commander on my personal cell phone or written him an email on my personal laptop. But, had I done so I would have been reporting classified information via an unsecured device and it could have been compromised. These were, relative to Secretary of State communications, low level classifications of Secret. Had I ever sent even one in such a manner I would have been prosecuted and sent to Federal Prison for 20 years or so. That is how serious this violation is considered.
Now, because of you, Hillary Clinton is allowed to continue her RICO activities and is running for President of the United States, the most powerful position in the world. You have trampled on the Rule of Law and destroyed the trust of the American people in the FBI and in unbiased enforcement of the law. How do you sleep at night? It is time for you to go and work for the Clinton Foundation.
Sincerely,
Hugh W. Galyean (FBI Agent, Retired)"
"

Serco

Receives "Supplier of the Year" from Boeing for Enterprise Architecture Expertise

Serco

Inc. has been recognized as Supplier of the Year by The Boeing Company in the Technology category for its state-of-the-practice Enterprise Architecture solutions. Past News Releases

RSS

Serco Wins Position on Two U.S....

VETS and Serco Team Awarded $117...

Serco

Awarded New Social Security...

RESTON, VA (PRWEB) MAY 19, 2011

Serco

Inc., a provider of professional, technology, and management services to the federal government, has been recognized as Supplier of the Year by The Boeing Company in the Technology category for its state-of-the-practice Enterprise Architecture solutions.
The Boeing Supplier of the Year award is the company's premier supplier honor, presented annually to its top suppliers in recognition of their commitment to excellence and customer satisfaction. This year's 16 winners represent an elite group among more than 17,525 active Boeing suppliers in nearly 52 countries around the world. This selection was based on stringent performance criteria for quality, delivery performance, cost, environmental initiatives, customer service and technical expertise. This is the second time

Serco

has been recognized as Supplier of the Year by Boeing. In January 2011, Serco also received the Boeing Performance Excellence Gold Award in recognition of the Company's performance excellence.
"We are extremely honored to receive this recognition for our work in support of Boeing. This prestigious award demonstrates our passion for excellence and ability to apply

Serco

's Enterprise Architecture expertise across a broad range of applications," said Ed Casey, Chairman and CEO of Serco. "We continue to grow our EA practice, and over the past 15 years we have deployed solutions to support enterprises and systems across federal and commercial environments."


Serco

's Enterprise Architecture Center of Excellence is based in Colorado Springs, CO. The team provides a variety of services in support of Boeing's business units as well as research and development efforts.

Serco

's architecture employs object-oriented (OO)/Unified Modeling Language (UML) to define, design and satisfy defense agencies' mission-critical requirements, including Command, Control, Communications, Computers and Intelligence (C4I). This approach improves system developer's understanding of operational requirements and how best to integrate enterprise operations and systems for the optimal fulfillment of C4I and other operational needs. About

Serco

Inc.:

Serco

Inc. is a leading provider of professional, technology, and management services focused on the federal government. We advise, design, integrate, and deliver solutions that transform how clients achieve their missions. Our customer-first approach, robust portfolio of services, and global experience enable us to respond with solutions that achieve outcomes with value. Headquartered in Reston, Virginia,

Serco

Inc. has approximately 11,000 employees, annual revenue of $1.5 billion, and is ranked in the Top 30 of the largest Federal Prime Contractors by Washington Technology.

Serco

Inc. is a wholly-owned subsidiary of

Serco

Group plc, a $6.6 billion international business that helps transform government and public services around the world. More information about Serco Inc. can be found at

http://www.serco-na.com

."
"The FPKISC was established in 1996 to centralize coordination and oversight of federal PKI activities. The committee is overseen by the CIO Council, which is the principal interagency forum for improving practices in the design, modernization, use, sharing, and performance of federal government agency information resources. The CIO Council's mission is to promote change through consensus building and recommendations; it does not control agency decision-making processes or funding. Similarly, the FPKISC does not have the authority to compel agencies to adopt a particular PKI strategy but instead works to gain broad consensus on issues regarding the potential development of a federal PKI. As of December 2000, FPKISC membership consisted of 113 individuals from 27 agencies, two states, two government-chartered corporations, and one university.
Originally the FPKISC was under the Government Information Technology Services (GITS) Board, which was established and co-chaired by OMB and the National Partnership for Reinventing Government. Because of the need to consolidate information technology improvement initiatives, the GITS Board, in February 2000, proposed to the CIO Council that its initiatives be incorporated into the council's activities, which the council endorsed. As a result, the board was dissolved in April 2000 and its initiatives, including those of the FPKISC, were folded into the federal CIO Council…..
A prototype FBCA was tested in April 2000 at the annual conference of the Electronic Messaging Association. The prototype demonstrated digital signature certificate interoperability on several levels—between five different certification authority products, five different directories, and two different e-mail applications. (See figure 8.) The organizations that participated were the National Institute of Standards and Technology, NASA, the National Security Agency, the Georgia Tech Research Institute (GTRI), and the Government of Canada."
"

Serco

farewell to NPL after 19 years of innovation 8 January 2015

Serco

said goodbye to the National Physical Laboratory (NPL) at the end of December 2014 after 19 years of extraordinary innovation and science that has seen the establishment build a world-leading reputation and deliver billions of pounds of benefit for the UK economy. During that period under

Serco

's management and leadership, NPL has delivered an extraordinary variety and breadth of accomplishments for the UK's economy and industry. Some of the key achievements during that time have been:… It has been estimated that work carried out by the Centre of Carbon Measurement at NPL will save eight million tonnes of carbon emissions reductions (2% of UK footprint) and over half a billion pounds in economic benefit over the next decade…. NPL's caesium fountain atomic clock is accurate to 1 second in 158 million years and NPL is playing a key role in introducing rigour to high frequency trading [for

Serco

's front running banks] in the City through NPL [

Zulu

] Time."
"Support Services for Starwood Hotels Group Starwood Hotels Group, owner of some of the

[Innholders]

world's most prestigious hotels, has appointed

Serco

as preferred bidder for a £7m contract to provide a range of support services to the Sheraton Grand in Edinburgh, the Westin in Dublin and the 5 star Turnberry resort on Scotland's west coast. The contract, which has a 5 year term, is an extension to services already provided to other

[Innholders]

hotels in the Starwood Group and includes buildings maintenance and security, engineering support and

[WiFi]

help desk services."
"UK Cabinet Office – Emergency Planning College –

Serco

…..Types of Exercise Workshop Exercises These are structured discussion events where participants can explore issues in a less pressurised environment. They are an ideal way of developing solutions, procedures and plans rather than the focus being on decision making. Table Top Exercises These involve a realistic scenario and will follow a time line, either in real-time or with time jumps to concentrate on the more important areas. The participants would be expected to be familiar with the plans and procedures that are being used although the exercise tempo and complexity can be adjusted to suit the current state of training and readiness. Simulation and media play can be used to support the exercise. Table-top exercises help develop teamwork and allow participants to gain a better understanding of their roles and that of other agencies and organisations. Command/Control Post Exercises These are designed primarily to exercise the senior leadership and support staff in collective planning and decision making within a strategic grouping. Ideally such exercises would be run from the real command and control locations and using their communications and information systems [Feeling lucky, Punk?].

This could include a mix of locations and varying levels of technical simulation support. The

Gold

Standard system is flexible to allow the tempo and intensity to be adjusted to ensure maximum training benefit, or to fully test and evaluate the most important aspects of a plan. Such exercises also test information flow, communications, equipment, procedures, decision making and coordination. Live Exercises These can range from testing individual components of a system or organisation through to a full-scale rehearsal. They are particularly useful where there are regulatory requirements or with high-risk situations. They are more complex and costly to organise and deliver but can be integrated with Command Post Exercises as part of a wider exercising package."
"Base One Technologies, Ltd. is a DOMESTIC BUSINESS CORPORATION, located in New York, NY and was formed on Feb 15, 1994. This file was obtained from the Secretary of State and has a file number of 1795583." "

Serco

's Office of Partner Relations (OPR) helps facilitate our aggressive small business utilization and growth strategies. Through the OPR,

Serco

mentors four local small businesses under formal Mentor Protégé Agreements: Three sponsored by DHS (Base One Technologies, TSymmetry, Inc., and HeiTech Services, Inc.,) and the fourth sponsored by GSA (DKW Communications, Inc.).

Serco

and HeiTech Services were awarded the 2007 DHS Mentor Protégé Team Award for exceeding our mentoring goals."

http://www.dtic.mil/whs/directives/corres/pdf/100515p.pdf

Yours sincerely,

Field McConnell, United States Naval Academy, 1971; Forensic Economist; 30 year airline and 22 year military pilot; 23,000 hours of safety; Tel: 715 307 8222

David Hawkins Tel: 604 542-0891 Forensic Economist; former leader of oil-well blow-out teams; now sponsors Grand Juries in CSI Crime and Safety Investigation