United States Marine Field McConnell
Plum

City Online - (

AbelDanger.net

)
September 21, 2016
1.
Abel Danger
(
AD
) claims that in 1996, George H.W. Bush authorized the transfer of Office of Personnel Management kill lists to USIS and the Carlyle Private Equity Group so that his fellow investors could start killing people whom they deemed least able or least willing to lead a supranational government of world bankers and feminist elites.
2.
AD
claims that a UK government office in Washington, D.C., gave the former patent lawyer Hillary Clinton, a Crown Agents' right to weaponize various patented devices including anthrax sabotage spore powder, quartz-rate-sensor gyroscopes and the Navy's onion routers, and that Clinton Foundation insiders used those rights to eliminate people on the Bush kill list during the attacks of September 2001.
3.
AD
claims that the UK Cabinet Office tasked
Serco
's 8(a) protégé companies to equip elite hotels such as the Ritz Carlton in Washington D.C. so high-roller guests of the Carlyle Group and the Clinton Foundation could bet on kill-list deaths in Zulu time.
4. United States Marine Field McConnell has explained to Donald Trump how to avoid being named on the Bush-Clinton kill lists – currently in the custody of USIS – and avoid being killed by weaponized patented devices fraudulently assigned to
Serco
's 8(a) mentors and operatives registered at the USPTO. (
http://www.abeldanger.net/2010/01/field-mcconnell-bio.html
).
George Bush Sr. New World Order Live Speech Sept 11 1991

The Grand Budapest Hotel clip Society Of The Crossed Keys

Comey: Clinton Made United States Secrets Vulnerable To Hostile Actors
Copy of

SERCO

GROUP PLC: List of Subsidiaries AND Shareholders!

[Note

HSBC

, British and Saudi Governments,

HSBC

,

Teachers' and

man

Gold

sachs]
Defense Ammunition Center
[Outsourced to
Serco
]
Serco

... Would you like to know more?
"Digital Fires Instructor

Serco

- Camp Pendleton, CA Uses information derived from all military disciplines (e.g., aviation, ground combat, command and control, combat service support, intelligence, and opposing forces) to determine changes in enemy capabilities, vulnerabilities, and probable courses of action."
"Technical Intelligence in Retrospect: The 2001 Anthrax Letters Powder Authors: Dany Shoham; Stuart M. Jacobsen DOI: 10.1080/08850600600889027 Published in: International Journal of Intelligence and CounterIntelligence, Volume 20, Issue 1 March 2007, pages 79 - 105
Introduction
In a sense, the very fact that the late 2001 anthrax letters attack on the United States has still not been solved is no less meaningful and important than that unprecedented act of bioterrorism itself. A wide range of far-reaching implications - geopolitical, legal, strategic, technological, scientific, and medical - emanate from that failure. An attempt is made here to take an integrated look into some of these various aspects so as to gain a better understanding of this potentially colossal event. Special attention is paid to a reconstructive analysis of the sabotage spore powder (SSP) contained in the lethal letters, and its structure. The anthrax bacterium is a pathogen of major concern, whose potency is afforded by the aerial dispersibility attained through the peculiar powdery texture of the material used for this act of bioterrorism. This peculiarity constitutes a key attribute, which can be traced and deciphered through retrospective technical intelligence that may lead to the SSP's provenance. It further demonstrates the significance of technical intelligence at large as a prime tool of the intelligence services. ….
Naturally, the U.S. Intelligence Community first tried to profile the SSP by technically comparing it with past weaponized anthrax powders made by the U.S. Army. But, while the dehydration-based forming of dry powder, weapon-grade, biological material conducted by William Patrick in the U.S. Army during the 1950s relied on freeze drying, and then grinding down the freeze-dried pellets with a high-speed colloid mill, the AS was probably processed by using a spray drying technology, and it certainly did not employ milling. Protected by five patents, the technical course leading to weapon-grade powders applied by the U.S. Army during the 1950s and 1960s presumably involved freeze drying, sifting, milling, and removal of impurities. But the U.S. program did not use silica in any of the anthrax powders it made during those two decades.
Since the abandonment of its offensive biological warfare program, the U.S. Army has experimented with various brands of silica nanoparticles added to germ-warfare powders or surrogates produced in small quantities. These include WR-50 and WR-51 (manufactured by Philadelphia Quartz Co.), Cab-O-Sil (Cabot Corp.), and Sipernat D 13 (Degussa AG). Various aerosols of anthrax spores - including Ames - were applied by the U.S. Army for experimental infection studies after the U.S. biological weapons arsenal had been eliminated. Even if some of those BA aerosols included spray-dried spore powders, involving silica, their fineness did not at all equal the SSP. Therefore, the need for technical intelligence pertaining to the SSP became vital."


"Behind the Sordid World of Online Assassination Betting

Jamie Bartlett I have heard rumors about this website, but I still cannot quite believe that it exists. I am looking at what I think is a hit list. There are photographs of people I recognize—prominent politicians, mostly—and, next to each, an amount of money. The site's creator, who uses the pseudonym Kuwabatake Sanjuro, thinks that if you could pay to have someone murdered with no chance—I mean absolutely zero chance—of being caught, you would. That's one of the reasons why he has created the Assassination Market.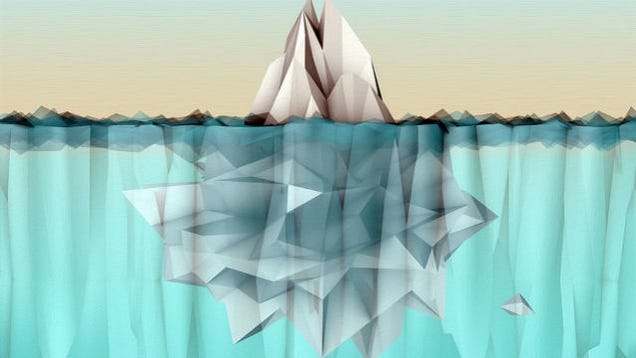 There are four simple instructions listed on its front page:
Add a name to the list Add money to the pot in the person's name Predict when that person will die Correct predictions get the pot
The Assassination Market can't be found with a Google search. It sits on a hidden, encrypted part of the internet that, until recently, could only be accessed with a browser called The Onion Router, or Tor. Tor began life as a U.S. Naval Research Laboratory project, but today exists as a not-for-profit

[Crown Rights patent holder]

organization, partly funded by the U.S. government and various civil liberties groups, allowing millions of people around the world to browse the internet anonymously and securely. …"
"DOWNSIDE LEGACY AT TWO DEGREES OF PRESIDENT CLINTON SECTION: RED FLAGS OF TREASON - PEOPLE SUBSECTION: C. JOSEPH GIROIR, JR. Revised 1/8/01 C. JOSEPH GIROIR, Jr. "…His name is on the inscription under the bust of Bill Clinton in the National Portrait Gallery: ''Gift of Mr. and Mrs. C. Joseph Giroir Jr., in honor of Dr. and Mrs. Mochtar Riady'' (1)
"Had a hand in Chinagate, the fund- raising scandal now being probed by the Senate Governmental Affairs Committee….. Giroir's name popped up again yesterday in Senate testimony about the president's legal defense fund and Yah Lin ''Charlie'' Trie's fishy donations to it…. " (1)
"He was once the managing partner at the Rose Law Firm. That's how he came to hire Hillary Clinton there in 1977 [when she began work as a patent lawyer where one of her clients was BEI Electronics, Inc. the owner of the GyroChip(R) patent used in missile and aircraft guidance and control systems] …" (1)
"He tried to get a $2 million loan from failing FirstSouth Savings & Loan, in which he had a small stake. When the feds took over FirstSouth, they refused to honor the loan request. Giroir sued the government and was countersued for malpractice. As evidence, the government produced an opinion by Giroir on Rose letterhead contending the loan was legal. Rose gave Giroir the boot (replacing him with Webster Hubbell)…" (1)
He was being pushed out of a job " as director of the Riady-controlled Worthen Bank in Little Rock. Worthen's board sued him for shady-looking stock deals. (Giroir got his spot at Worthen after he sold the bank his 91% stake in a Fayetteville, Ark., bank for $18.5 million in Worthen stock.) The Worthen board also eased James Riady out as president. Bank examiners cited the bank for excessive insider lending - the Riadys had built a money pipeline back to Indonesia and China (1)
"…BEI Technologies, Inc. was created on September 27, 1997 through a spin-off from BEI Electronics, Inc. The principal continuing business within BEI Technologies is that of BEI Sensors & Systems Company, Inc., an established manufacturer (for 20+ years) of sensors, motors and related products for automation. Revenues exceed $100 million; cash flow is positive; the Company addresses very large markets and growth prospects are strong. The Company's core products are highly engineered components and subsystems used by more than 6,000 customers in factory and office automation machinery, medical devices, military and aerospace systems, and automotive and transportation equipment. Commercial sales have grown at a 12% compounded rate since 1992. The Company's brand names are well recognized in their respective markets, and the Company possesses a portfolio of significant technological capabilities that are being renewed and expanded through ongoing research and development….." (6)
BEI Technologies Holds Annual Meeting of Stockholders; Fiscal 1999 Goals are Addressed 3/19/99 PR Newswire "…held its Annual Meeting of Stockholders at its Duncan Electronics Division in Tustin, Calif. …..
BEI Technologies, Inc., through its principal subsidiary BEI Sensors & Systems Company, is an established manufacturer of electronic sensors and motion control products used for factory and office automation, medical and scientific equipment, military, aviation and space systems, and transportation equipment including automobiles, trucks and off-road equipment. BEI has recently expanded its production of micromachined quartz yaw rate sensors used in advanced vehicle stability control systems. BEI also manufactures electronic steering wheel position sensors, seat-memory modules, throttle position and pressure sensors and other devices used in automotive systems. GyroChip(R) is a registered trademark of BEI Sensors & Systems Company…."
"George W. Bush: 2My Dad Was Meeting with the Brother of Osama on September 11, 2001. Does That Make Him a Terror Suspect? By

Prof Michel Chossudovsky

Global Research, March 17, 2015 Under the anti terrorist legislation adopted in Western countries, a person can be arrested for visiting an "anti-American" or "Islamist" website on the internet. In the US, habeas corpus has been scrapped, the police can arrest a citizen on mere suspicion of "terror activities" without a warrant. Moreover, under Obama, the practice of "extrajudicial killing" applies to suspected US citizens.
In Canada,

under the clauses of Canada's proposed C-51 "Anti-terrorism" Bill

, Canadian citizens can be arrested on a mere suspicion:
Six Muslim young adults stand in front of a mosque late at night in heated discussion in some foreign language. … They may be talking about video games, or sports, or girls, or advocating the overthrow of the Harper government. Who knows? … But the new standard for arrest and detention—reason to suspect that they may commit an act—is so low that an officer may be inclined to arrest and detain them in order to investigate further. … They could act on mere suspicion that an arrest is likely to prevent any terrorist activity. Yesterday, the Muslim men were freely exercising constitutional rights to freedom of expression and assembly. Today they are to be arrested. (Canadian Center for Policy Alternatives, February 15, 2015)
Anti-Terrorism Double Standards
Ironically, the anti-terrorist legislation does not apply to politicians in high office, namely to the "State sponsors of terrorism"; nor does it apply to U.S. or

Canadian diplomats, intelligence officials, who are routinely in liaison with terrorist organizations in the Middle East

.
Individuals can be arrested but presidents and prime ministers are allowed to mingle and socialize with family members of the World's most renowned terrorist and alleged architect of the 9/11 attacks: Osama bin Laden.
Lest we forget, one day before the 9/11 attacks, the dad of the sitting President of the United States of America, George Herbert Walker Bush was meeting none other than Shafig bin Laden, the brother of terror mastermind Osama bin Laden. It was a routine business meeting on September 10-11, no conflict of interest, no relationship to the 9/11 attacks which allegedly were carried out on the orders of Shafiq's brother Osama.
Confirmed by the Washington Post, "fellow investors" of the Carlyle Group including Osama's brother Shafiq bin Laden and Dubya's dad former President George H. W. Bush met in the plush surroundings of the Ritz-Carlton Hotel on September 10-11, 2001. Their business encounter under the auspices of the Carlyle Group was unfortunately interrupted on September 11 by the 9/11 attacks.
It didn't help that as the World Trade Center burned on Sept. 11, 2001, the news interrupted a Carlyle business conference at the Ritz-Carlton Hotel here attended by a brother of Osama bin Laden [Shafiq bin Laden]. Former president Bush [senior], a fellow investor, had been with him at the conference the previous day. (Greg Schneider, Pairing the Powerful With the Rich, Washington Post, March 16, 2003)
A timely business meeting on September 10-11 at the Ritz Carlton with Osama's brother disrupted by the 9/11 attacks: pure coincidence, totally unrelated to the 9/11 attacks.
A day later, on the evening of September 11, 2001, president George W. Bush pronounced a historic speech in which he defined the relationship between "terrorists' and "state sponsors of terrorism":
The search is underway for those who are behind these evil acts. I've directed the full resources of our intelligence and law enforcement communities to find those responsible and to bring them to justice. We will make no distinction between the terrorists who committed these acts and those who harbor them.
Also in attendance at the Ritz Carlton meetings were former secretary of defense Frank Carlucci, former secretary of state James Baker III, and other unnamed members of the bin Laden family.
The bin Laden – Bush Carlyle Group meeting was also confirmed by The Economist in a June 2003 article entitled

C- for Capitalism

:
ON the day Osama bin Laden's men attacked America, Shafiq bin Laden, described as an estranged brother of the terrorist, was at an investment conference in Washington, DC, along with two people who are close to President George Bush: his father, the first President Bush, and James Baker, the former secretary of state who masterminded the legal campaign that secured Dubya's move to the White House. The conference was hosted by the Carlyle Group, a private equity firm that manages billions of dollars, including, at the time, some bin Laden family wealth. It also employs Messrs Bush and Baker.
In the immediate aftermath of the attacks, when no one was being allowed in or out of the United States, many members of the bin Laden family in America were spirited home to Saudi Arabia. The revival of defence spending that followed greatly increased the value of the Carlyle Group's investments in defence companies.(emphasis added) The Carlyle Group is embroiled with the defense and intelligence establishment. "
"USIS provided security-based information and service solutions to both government and corporate customers, in the United States and abroad. Its corporate headquarters were in Falls Church, in

Greater Washington, D.C.

[1] USIS was a part of

Altegrity Inc.

, a company headquartered in the Falls Church area that was owned by

Providence Equity Partners

.[2] …
History[edit]
USIS was founded in 1996 after the investigative branch of the

United States Office of Personnel Management

(OPM) was privatized. Its creation was due to an effort of Vice President of the United States

Al Gore

's effort to reduce the size of the civil service. Originally known as U.S. Investigations Services Inc.,[

2

] it was at first an employee-owned company.
The

Carlyle Group

invested in USIS and in 2003

Welsh, Carson, Anderson & Stowe

also committed capital to them. In 2007, Carlyle announced that it would sell USIS to Providence Equity Partners, a private equity firm, for US$1.5 billion.[3]
In the fiscal year 2012, USIS received $253 million for the contract work of the OPM, 67% of the OPM's contract spending for the fiscal year.[2] Background checks[edit]
Aaron Alexis background check[edit]
In 2007, an OPM contract investigator employed by USIS conducted the field work for the OPM-FIS background investigation[4] on Aaron Alexis, who has been accused of killing twelve people at the Washington Navy Yard on Monday, September 16, 2013.[5]
Edward Snowden investigation[edit]
In 2011, OPM contract investigators employed by USIS conducted the field work for the OPM security clearance re-investigation on

Edward Snowden

, who leaked classified documents beginning on June 5, 2013.[6]
On June 18, 2013, the Subcommittee on Efficiency and Effectiveness of Federal Programs and the Federal Workforce and the Subcommittee on Financial and Contracting Oversight, both of the U.S. Senate

Homeland Security and Governmental Affairs Committee

, held a joint hearing.[7] Michelle B. Schmitz, the OPM assistant inspector general for investigations, testified that USIS had been under investigation since late 2011, stating that it involves a "complicated contract fraud case."[7] Patrick McFarland, the OPM inspector general, did not reveal the reason for the investigation of USIS, and said when asked about Snowden's security clearance re-investigation, "We do believe there may be some problems."[6]
USIS response to accusations regarding Alexis and Snowden[edit]
In a September 8, 2014, media release, the company insisted that, despite being "the target of inaccurate and misleading public allegations," USIS is a responsible government contractor. It labeled as myth reports that USIS botched its field work for OPM background investigations on Aaron Alexis and Edward Snowden, calling the claim "absolutely false." The company asserted that "OPM confirmed in sworn testimony before Congress on February 11, 2014 that the investigative file compiled by USIS on Aaron Alexis 'was complete and in compliance with all investigative standards.'" USIS also said it followed all OPM-mandated procedures and protocols in its background investigation of Edward Snowden.
The company further clarified that it "does not grant security clearances and plays no role in making those determinations." The decision to grant or renew a clearance, said USIS, "is the sole responsibility of the federal government agency that requested the background investigation."[8] However, the OPM hired USIS to perform not only background checks but also secondary reviews of those checks to ensure that no one who shouldn't have access to state secrets was overlooked by mistake.[1]
Fraud investigation and charges[edit]
In June 2013, the office of Senator

Claire McCaskill

stated that USIS was "under active criminal investigation".[7] A statement from USIS stated that it was unaware that it was under criminal investigation.[7] It added that "USIS complied with that subpoena and has cooperated fully with the government's civil investigative efforts".[9] USIS, as the government's No. 1 provider of background checks for the United States, earned $253 million in awards this year alone.[10]
On January 23, 2014, the U.S. Department of Justice filed fraud charges against USIS. The suit was originally filed by a long time USIS employee, whistleblower

Blake Percival

. The suit, United States of America, ex rel Blake Percival vs USIS alleges that beginning in at least March 2008 and continuing through at least September 2012, USIS management devised and executed a scheme to deliberately circumvent contractually required quality reviews of reports of investigation of completed background investigations in order to increase the company's revenues and profits. USIS responded that the faulty checks "relate to a small group of individuals over a specific time period."[11] In August 2015, Altegrity agreed to forgo $30 million in payments the U.S. government owed to USIS in order to settle the case with the Department of Justice.[1]
Cyber attack[edit]
On July 7, 2014, the company said it was hit by a cyber attack prompting the US government to suspend its work with the firm. Experts who have examined the hack "believe it has all the markings of a state-sponsored attack," but did not detail possible suspects.[12][13]
OPM drops USIS[edit]
On September 9, 2014, the OPM confirmed it would not renew any of its contracts with USIS upon their expiration at month's end. USIS said it was "deeply disappointed with OPM's decision," which affects 3,000 employees handling a caseload that averaged about 21,000 background investigations a month for total fees of $320 million during the last fiscal year.[14]
Bankruptcy[edit]
In early 2015, USIS's parent company, Altegrity (also known as Corporate Risk Holdings) filed for bankruptcy.[

1

]"
"March 30, 2016 The UK's Ministry of Defence has updated a contract that will see US defence contractor Lockheed Martin and

Serco

, the UK outsourcing company, continue to play a role in managing the country's nuclear deterrent.

Serco

, which is in the midst of a turnaround strategy led by Rupert Soames, a grandson of Winston Churchill, said an updated contract to manage the operations of the Atomic Weapons Establishment has been agreed between the MoD and AWE Management Limited, a joint venture company involving

Serco

, Lockheed Martin and New York-listed Jacobs Engineering."
"New York bombing suspect named as Ahmad Khan Rahami New York officials are looking for Ahmad Khan Rahami, a naturalised US citizen who was born in Afghanistan for questioning over Saturday's blast in the Chelsea area of Manhattan.
The bomb injured 29 people and another unexploded device was found nearby.
Early on Monday, a backpack containing up to five devices exploded in Elizabeth, New Jersey, when a bomb disposal robot tried to deactivate it.
New York's governor said there were "commonalities" between the bombs.
The 28-year-old suspect's last known address was in Elizabeth.
FBI officials were searching a residence in the New Jersey city on Monday.


What we know so far

Investigators have warned that the suspect should be considered "armed and dangerous".
Millions of New York residents received a phone alert on Monday morning after the Notify NYC alert system was used to name the suspect.
"Anyone who sees this individual or knows anything about him or his whereabouts needs to call it in right away," New York Mayor Bill de Blasio said on CNN.
Both the bomb that went off in New York on Saturday and the unexploded device found nearby were shrapnel-filled pressure cookers, according to US media.
New York Governor Andrew Cuomo said on Monday that there might be a foreign connection to the Manhattan attack. Officials had said over the weekend there were no confirmed links to international terrorist groups. President Barack Obama, who is in New York for the United Nations General Assembly, is being kept up to date with the investigation, a White House spokesman said.
Jump media player
The backpack in New Jersey was found near the railway station in Elizabeth.
It was picked out of a bin by two men on Sunday evening, who thought the bag could contain something of value.
"That was not a controlled explosion," said Elizabeth Mayor Christian Bollwage, adding that the blast, in the early hours of Monday morning, happened as a robot examining a device cut a wire. No one was injured.
These are the attacks in the US over the weekend that caused security alerts:
A pipe bomb exploded

on the route of a charity race in New Jersey

on Saturday, forcing the event to be cancelled but causing no injuries
Also on Saturday, nine people were stabbed at a shopping mall in the US state of Minnesota, in an attack

apparently carried out by a 22-year-old ethnic Somali

.
At least 29 people were injured in an "intentional" explosion in the Chelsea area of Manhattan at around 21:00 (01:00 GMT on Sunday) Another device was later found four blocks from the site of the blast and destroyed in a controlled explosion A backpack containing suspicious devices was found in Elizabeth, New Jersey, late on Sunday One device found in Elizabeth exploded early on Monday as a bomb disposal robot tried to deactivate it 'People running for their lives' "Comey said that even though investigators had found no "direct evidence" of a breach by a foreign power or other "hostile actors," the FBI "would be unlikely to see such evidence" given the "nature of the system," which he described as a "complicated" mix of servers and mobile devices

managed by different administrators

. He likened the challenge that forensic investigators faced when examining one of those servers, which was decommissioned in 2013, to "removing the frame from a huge finished jigsaw puzzle and dumping the pieces on the floor."
Comey went on to note that people in "regular contact" with Clinton via her personal email had

themselves been hacked

; that Clinton's use of a personal account was "both known by a large number of people and readily apparent;" and that she "used her personal email extensively while outside the United States, including sending and receiving work-related emails in the territory of sophisticated adversaries."
Putting all those factors together, Comey said, "we assess it is possible that hostile actors gained access to Secretary Clinton's personal email account."
"John Bennett Ramsey (born December 7, 1943) is an American businessman, author, and father of homicide victim

JonBenét Ramsey

. He was the first to discover JonBenét's body in the wine cellar of the Ramseys' 15-room home in Boulder, Colorado, on December 26, 1996, just hours after her murder on Christmas Day.'" Career[edit]
In 1989, he formed the Advanced Product Group, one of three companies that merged to become

Access Graphics

. He became president and chief executive officer of Access Graphics, a computer services company and a subsidiary of

Lockheed Martin

.[3]"
"

Serco

farewell to NPL after 19 years of innovation 8 January 2015

Serco

said goodbye to the National Physical Laboratory (NPL) at the end of December 2014 after 19 years of extraordinary innovation and science that has seen the establishment build a world-leading reputation and deliver billions of pounds of benefit for the UK economy. During that period under

Serco

's management and leadership, NPL has delivered an extraordinary variety and breadth of accomplishments for the UK's economy and industry. Some of the key achievements during that time have been:… It has been estimated that work carried out by the Centre of Carbon Measurement at NPL will save eight million tonnes of carbon emissions reductions (2% of UK footprint) and over half a billion pounds in economic benefit over the next decade…. NPL's caesium fountain atomic clock is accurate to 1 second in 158 million years and NPL is playing a key role in introducing rigour to high frequency trading [for Serco's front running banks] in the City through NPL [Zulu] Time."
"In January 2015, the

Corinthia Hotel in Tripoli

was attacked by men affiliated with the

Islamic State of Iraq and the Levant (ISIL)

.[

1

]The hotel was popular with foreign officials and government workers; it had previously housed the Libyan Prime Minister.
In the early hours of 27 January 2015, ISIL-affiliated men detonated a car bomb in the parking garage of the hotel. In the chaos, an estimated 5 gunmen stormed past the local guard and entered the hotel, intent on killing guests.[2]
Some of the attackers survived the initial contact, leading to a protracted hostage situation.[3] Victims[edit]
Five foreigners died in the attack: one American, one Frenchman, and three Tajiks (including two women). The American, David Berry, was working as a contractor for an American security firm named Crucible. Five Libyan security personnel are also reported to have died in the attack.[4]
Perpetrators and motivations[edit]
The attack was carried out by men belonging to ISIL's "Tripoli Province", who are believed to have been natives of Libya. The attackers' stated objective was revenge for the death of

Abu Anas al-Libi

, a Libyan Al-Qaeda operative who was involved in the bombing of two American embassies in 1998. He was captured by American forces inside Libya in 2013, and died in an American hospital on 2 January 2015.[4]"
"Al-Libi was believed to have been tied to

al-Qaeda

since its 1994 roots in the

Sudan

.[7] In 1995, al-Libi was granted

political asylum

in the United Kingdom, after a failed Al-Qaeda plot to assassinate

Hosni Mubarak

, then president of

Egypt

. An Egyptian request for extradition was declined on the grounds that al-Libi would not receive a fair trial. In 1996, MI6 allegedly paid a Libyan Al-Qaeda cell to kill

Colonel Gaddafi

.[8] Al-Libi would have been allowed to stay in return for aiding the alleged plot, which was unsuccessful.[8] In 1999, al-Libi was arrested by Scotland Yard and interrogated. However, he was released because he had cleared his hard drive and no evidence could be found to hold him. He evaded a team that was sent to follow him and was not seen for years. His flat in Manchester, where he was a student, was searched by police, who discovered a 180-page handwritten manual for Al-Qaeda followers[dubious – discuss], translated from Arabic to English, which became known as the

Manchester Manual

.[9]"
Al-Libi spoke Arabic and English. He had a scar on the left side of his face.[10] Because he was tall and bore a passing resemblance to Osama bin Laden, he was often used as adecoy when Bin Laden traveled.[7] "Support Services for Starwood Hotels Group Starwood Hotels Group, owner of some of the [Innholders] world's most prestigious hotels, has appointed

Serco

as preferred bidder for a £7m contract to provide a range of support services to the Sheraton Grand in Edinburgh, the Westin in Dublin and the 5 star Turnberry resort on Scotland's west coast. The contract, which has a 5 year term, is an extension to services already provided to other

[Innholders]

hotels in the Starwood Group and includes buildings maintenance and security, engineering support and

[WiFi]

help desk services." "Opened in 1994 as the successor to the Transitional Immigrant Visa Processing Center in Rosslyn, Va., the NVC centralizes all immigrant visa pre-processing and appointment scheduling for overseas posts. The NVC collects paperwork and fees before forwarding a case, ready for adjudication, to the responsible post.
The center also handles immigrant and fiancé visa petitions, and while it does not adjudicate visa applications, it provides technical assistance and support to visa-adjudicating consular officials overseas.
Only two Foreign Service officers, the director and deputy director, work at the center, along with just five Civil Service employees. They work with almost 500 contract employees doing preprocessing of visas, making the center one of the largest employers in the Portsmouth area.
The contractor,

Serco

, Inc., has worked with the NVC since its inception and with the Department for almost 18 years.
The NVC houses more than 2.6 million immigrant visa files, receives almost two million pieces of mail per year and received more than half a million petitions from the U.S. Citizenship and Immigration Service (USCIS) in 2011. Its file rooms' high-density shelves are stacked floor-to-ceiling with files, each a collection of someone's hopes and dreams and each requiring proper handling. ….
The NVC also preprocesses the chief of mission (COM) application required for the filing of a petition for a Special Immigrant Visa (SIV). Such visas, for foreign nationals who have performed services for the U.S. government in Iraq and Afghanistan, require COM concurrence before the applicant can file a petition with USCIS. The NVC collects the requisite documents from such applicants and, when complete, forwards the package to the U.S. embassies in Baghdad or Kabul for COM approval" "

Serco

do a bunch more that didn't even make our story: As well as thanking God for his success, CEO Chris Hyman is a Pentecostal Christian who has released a gospel album in America and fasts every Tuesday. Amazingly, he was also in the World Trade Centre on 9/11, on the 47th floor addressing [Serco] shareholders.

Serco

run navy patrol boats for the ADF, as well as search and salvage operations through their partnership with P&O which form Defence Maritime Services.

Serco

run two Australian jails already, Acacia in WA and Borallon in Queensland. They're one of the biggest companies In the UK for running electronic tagging of offenders under house arrest or parole."
"UK Cabinet Office – Emergency Planning College –

Serco

…..Types of Exercise Workshop Exercises These are structured discussion events where participants can explore issues in a less pressurised environment. They are an ideal way of developing solutions, procedures and plans rather than the focus being on decision making. Table Top Exercises These involve a realistic scenario and will follow a time line, either in real-time or with time jumps to concentrate on the more important areas. The participants would be expected to be familiar with the plans and procedures that are being used although the exercise tempo and complexity can be adjusted to suit the current state of training and readiness. Simulation and media play can be used to support the exercise. Table-top exercises help develop teamwork and allow participants to gain a better understanding of their roles and that of other agencies and organisations. Command/Control Post Exercises These are designed primarily to exercise the senior leadership and support staff in collective planning and decision making within a strategic grouping. Ideally such exercises would be run from the real command and control locations and using their communications and information systems [Feeling lucky, Punk?]. This could include a mix of locations and varying levels of technical simulation support. The Gold Standard system is flexible to allow the tempo and intensity to be adjusted to ensure maximum training benefit, or to fully test and evaluate the most important aspects of a plan. Such exercises also test information flow, communications, equipment, procedures, decision making and coordination. Live Exercises These can range from testing individual components of a system or organisation through to a full-scale rehearsal. They are particularly useful where there are regulatory requirements or with high-risk situations. They are more complex and costly to organise and deliver but can be integrated with Command Post Exercises as part of a wider exercising package."
"Base One Technologies, Ltd. is a DOMESTIC BUSINESS CORPORATION, located in New York, NY and was formed on Feb 15, 1994. This file was obtained from the Secretary of State and has a file number of 1795583." "

Serco

's Office of Partner Relations (OPR) helps facilitate our aggressive small business utilization and growth strategies. Through the OPR,

Serco

mentors four local small businesses under formal Mentor Protégé Agreements: Three sponsored by DHS (Base One Technologies, TSymmetry, Inc., and HeiTech Services, Inc.,) and the fourth sponsored by GSA (DKW Communications, Inc.). Serco and HeiTech Services were awarded the 2007 DHS Mentor Protégé Team Award for exceeding our mentoring goals."

http://www.dtic.mil/whs/directives/corres/pdf/100515p.pdf

Yours sincerely,

Field McConnell, United States Naval Academy, 1971; Forensic Economist; 30 year airline and 22 year military pilot; 23,000 hours of safety; Tel: 715 307 8222

David Hawkins Tel: 604 542-0891 Forensic Economist; former leader of oil-well blow-out teams; now sponsors Grand Juries in CSI Crime and Safety Investigation