by
United States Marine Field McConnell
Plum

City Online - (

AbelDanger.net

)
September 5, 2016
1.
Abel Danger
(AD) claims that the
Clinton's smartphone-smasher
Justin Cooper, procured mil-spec servers for use by the Clinton Foundation so that Clinton donors could add or remove names from pay-to-play kill lists allegedly held in the custody of
Serco
's drug-hub banker
HSBC
.
2.
AD
claims that Cooper – a former Staff Assistant for Clinton's Oval Office Operations – used
Serco
's Defense
Red
Switch Network servers to link the 9/11 war rooms to donors in Mariott and Starwood hotels so they could bet on the times the 9/11 murder victims actually died during the "
first live broadcast mass snuff film in human history
".
3.
AD
claims that Cooper ordered
Serco
to link
Red
Switch servers the Starwood-operated Trump-owned Turnberry hotel in Scotland so Trump's guests can be warned of changes to their position on the kill lists and how elite hotels produce snuff films in Zulu time.
4. United States Marine Field McConnell can explain to Donald Trump how the Clinton Foundation uses kill lists to extort guests at elite hotels such as the Turnberry hotel in Scotland or the Tibesty hotel in Benghazi and how to shut down the associated snuff-film trade through
Serco
's banker
HSBC
. (
http://www.abeldanger.net/2010/01/field-mcconnell-bio.html
).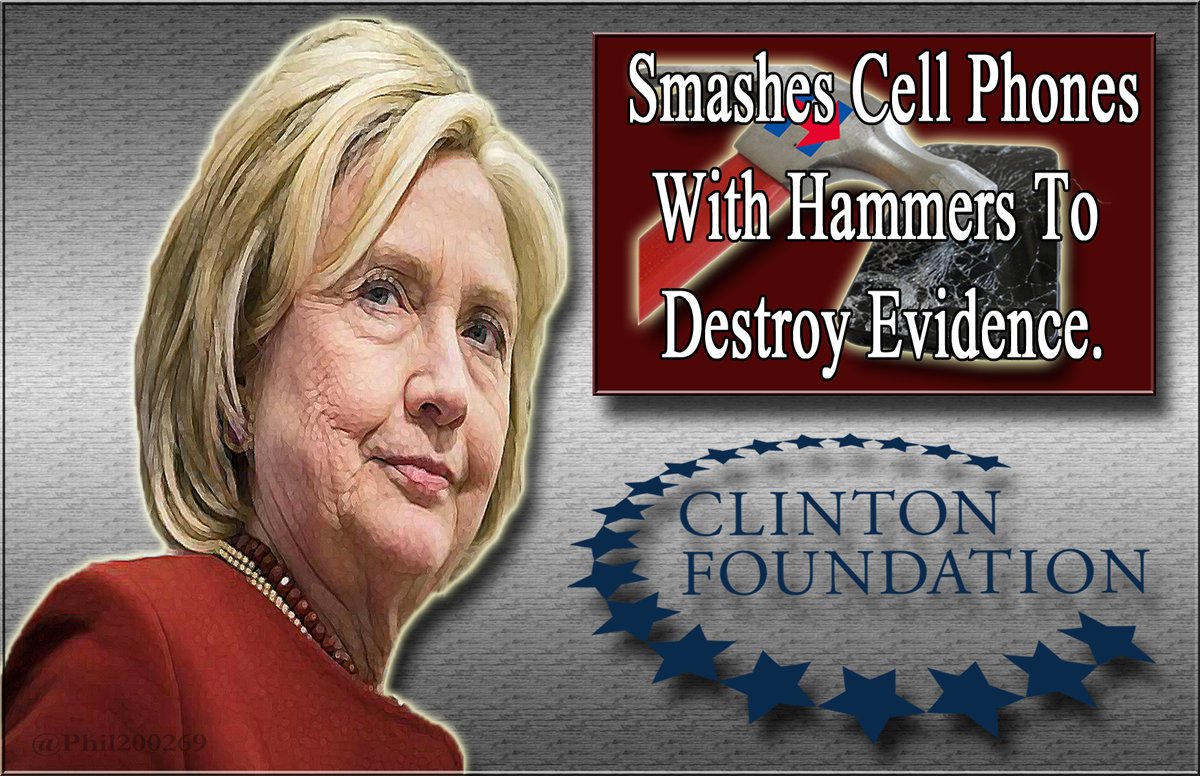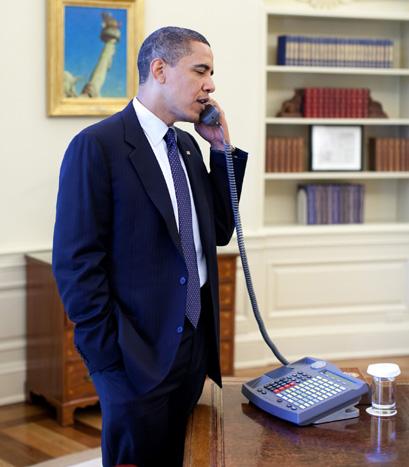 The 9/11 Hotel - Part 1 of 5

Comey: Clinton Made United States Secrets Vulnerable To Hostile Actors
Copy of

SERCO

GROUP PLC: List of Subsidiaries AND Shareholders!

[Note

HSBC

, British and Saudi Governments,

HSBC

,

Teachers' and

man

Gold

sachs]
Defense Ammunition Center
[Outsourced to
Serco
]
White's Club death-bet bookmaker service dates back to 1743 only the technology to spot fix the Zulu time of victim death has changed.
Serco

... Would you like to know more?
"Digital Fires Instructor

Serco

- Camp Pendleton, CA Uses information derived from all military disciplines (e.g., aviation, ground combat, command and control, combat service support, intelligence, and opposing forces) to determine changes in enemy capabilities, vulnerabilities, and probable courses of action." "Hotel Ground Zero (titled The 9/11 Hotel in the UK) is an American television

documentary

special

that premiered on September 11, 2009 on the History channel, marking the eighth anniversary of the event. The program features the overshadowed story of the

Marriott World Trade Center

(3 WTC) on the day of the

2001 attacks

, resulting in its destruction caused by the collapse of the adjacent

South Tower

followed by the

North Tower

, as told by people who had escaped from the hotel.[

1

]"
"Support Services for Starwood Hotels Group Starwood Hotels Group, owner of some of the [Innholders] world's most prestigious hotels, has appointed

Serco

as preferred bidder for a £7m contract to provide a range of support services to the Sheraton Grand in Edinburgh, the Westin in Dublin and the 5 star Turnberry resort on Scotland's west coast. The contract, which has a 5 year term, is an extension to services already provided to other

[Innholders]

hotels in the Starwood Group and includes buildings maintenance and security, engineering support and

[WiFi]

help desk services."
"EXPOSED! Hillary TOLD Islamic Terrorists Where To Kill Ambassador Chris Stevens! Hillary Clinton's email scandal gets worse by the day. Already the subject of a criminal FBI investigation, it's clear that Hillary's biggest problem isn't Bernie Sanders… it's a life-long prison sentence!
After fighting the release for months, new emails reveal that Hillary Clinton used her private home server to transmit classified details of exactly where American Ambassador Chris Stevens was before the terrorist attacks in Benghazi, Libya.
Because her emails could have been easily intercepted by foreign entities, Hillary Clinton likely handed over details of his location to Islamic terrorist killers. This is horrible…
The email was actually first released last May but was contained in Monday's batch as well, serving as a reminder that numerous emails sent to Clinton's private address betrayed Stevens' location while he was stationed in arguably one of the most dangerous zones in the world for an American diplomat.
The email in question was written Sunday, April 10, 2011 by State employee Timmy Davis and sent to the State email addresses of other employees, including Clinton's then-foreign policy aide, Jacob Sullivan and Clinton's senior aide.
Abedin forwarded the message to Clinton. At the time, Stevens was the U.S. envoy to the Libyan rebels. The dispatch read:
The situation in Ajdabiyah has worsened to the point where Stevens is considering departure from Benghazi. The envoy's delegation is currently doing a phased checkout (paying the hotel bills, moving some comms to the boat, etc). He will monitor the situation to see if it deteriorates further, but no decision has been made on departure. He will wait 2-3 more hours, then revisit the decision on departure.

Via Breitbart

She also sent this on March 27, 2011:
"Chris Stevens mission." It divulged: "The current game plan is for Mr. Stevens to move no later than Wednesday from Malta to Benghazi. He will stage offshore initially for a one day visit during which he will have meetings with TNC interlocutors and get a sense of the situation on the ground. The goal of this one day trip is for him to lay the groundwork for a stay of up to 30 days."
And on April 22, 2011:
"I want to let you know about a temporary rotation in Benghazi. TNC Envoy Chris Stevens has been on the road since March 13, when he began his outreach mission, and has been in Benghazi since April 5."
And finally, on April 24, 2011 where a future meeting of Stevens was noted:
"Stevens will be meeting with MFA in one hour and will make a written request for better security at the hotel and for better security-related coordination. He still feels comfortable in the hotel. They are looking into the idea of moving into a villa, but that is some way off."
This isn't just a honest mistake… This is the brazen breaking of Federal criminal law. She put America's national security at risk, and as Secretary of State, an American ambassador needlessly died.
Hillary Clinton needs the handcuffs on her now. There is no time to waste!"


"Hillary Clinton Emails

The 12 juiciest bits from the FBI's Clinton report From smashing phones to Colin Powell's warning to 'be very careful,' here are the most revealing portions of the FBI's investigation notes. By

Nick Gass

09/02/16 04:04 PM EDT ………………. 3. Breaking and smashing Longtime Bill Clinton aide Justin Cooper, who helped set up the private email account that Hillary Clinton used as secretary of state, was the person "usually responsible" for setting up her new devices and syncing them to the server. Top aides Huma Abedin and Monica Hanley, as well as another person whose name is redacted, also helped Clinton set up her BlackBerry.
According to Abedin and Hanley, Clinton's old devices would often disappear to parts "unknown once she transitioned to a new device."
Cooper, according to the report, "did recall two instances where he destroyed Clinton's old mobile devices by breaking them in half or hitting them with a hammer.""
"Justin Cooper (

aide

) From Wikipedia, the free encyclopedia Justin Cooper was a

senior adviser

to

Bill Clinton

, former President of the United States.[1] Justin Cooper first worked within the Office of Science and Technology before later becoming an aide for former President of the United States Bill Clinton.
Personal[edit]
A native of Pennsylvania, Cooper is an alumnus of Upper Dublin High School[citation needed] and earned a Bachelor of Arts degree from the American University with a major in Interdisciplinary Studies of Communication, Law, Economics and Government.[citation needed] While working for Clinton, Cooper attended

Fordham Law School

where he earned a Juris Doctor in 2008.
Career[edit]
White House[edit]
Cooper began working in the White House as an intern in the

Office of Science and Technology Policy

and later in the Oval Office. He was later hired as a Staff Assistant for Oval Office Operations. Post-Presidency[edit]
Clinton asked Cooper, along with

Doug Band

, to move to New York to play a critical role in his post-presidential activities.
Cooper has served as senior aide and advisor to President Clinton, becoming a critical member of Clinton's post-presidency cadre of advisors. In his current role, Cooper has traveled with Clinton on hundreds of trips domestically and internationally. [2] [3]
Cooper is frequently credited with assisting President Clinton in editing and recounting his autobiography detailing his formative years and tenure as President in his memoir My Life. President Clinton notes Cooper's critical role in the formation of the memoir in the first sentence of the book's "Acknowledgments." Cooper was integral in transforming Clinton's those thoughts into an organized narrative.[4] [5] He played a similar role on Clinton's second book, Giving.[6]
Cooper who has a close working relationship with Secretary of State

Hillary Clinton

and her senior most advisers since their White House days, including

Cheryl D. Mills

[Meet the mastermind behind Hillary Clinton's massive email cover-up] and

Huma Abedin

, is often responsible for briefing and advising the President on a range of issues including finances, business matters, public relations, politics, the

Clinton Family Foundation

and the

Clinton Foundation

's initiatives as well as the Clinton Global Initiative. Cooper was named as the Registrant for Clinton's home based email server, clintonemail.com, as of 11-14-2013. [7] In addition to his noted role in the publication of Clinton's memoirs, Cooper is also a frequent travel partner of the President. Most notably, Cooper accompanied the President's delegation to North Korea when Clinton successfully secured the release of two American journalists,

Laura Ling

and

Euna Lee

, in August 2009.[8] [9] [10] [11] Cooper serves on the governing board of the

American University of Dubai

.[12]
"CNN Fact Check Confirms Clinton Aide Destroyed Mobile Devices With Hammers BY:

Jack Heretik

September 2, 2016 4:14 pm CNN confirmed live on air Friday that a Hillary Clinton aide destroyed some of the former secretary of state's used mobile devices with hammers, affirming information contained in the FBI's investigation of Clinton's private email server.
The discussion of mobile devices being destroyed by State Department personnel came after the FBI

released

on Friday files from its investigation, including notes from a lengthy interview with Clinton.
A former Clinton pollster, Bernard Whitman, called the hammering a good method of disposal on CNN.
"They destroyed Blackberrys with hammers in the State Department," Donald Trump adviser Boris Epshteyn charged.
Whitman tried to interrupt and defend Clinton until Baldwin had to pause the conversation and go to CNN correspondent Evan Perez to confirm what Epshteyn said.
"Evan, Evan, Evan, hold on, can you fact check? Hang on, hang on, hang on, Evan Perez, hammers?" Baldwin said.
"Fact check that for me please, on the fly,"
"Yes, they did, Brooke," Perez said. "As you mentioned there were 13 devices, mobile device and five iPads that the FBI said that in some way were used with her private email server and they did, in some cases, just destroy them with hammers when they were done using them."
"That's a pretty good way of destroying a device," Whitman said.
"No, it's not," Epshteyn said. "That is absolutely not following the rules and regulations of the State Department, you know it.""
"Roger Stone: Huma Abedin 'Most Likely a Saudi Spy' with 'Deep, Inarguable Connections' to 'Global Terrorist Entity' by

DAN RIEHL

15 Jun 2016 Washington, DC941 SIGN UP FOR OUR NEWSLETTER Long-time political operative Roger Stone told Breitbart News Daily SiriusXM host Stephen K. Bannon Wednesday of Hillary Clinton confidant Huma Abedin, "Most of the experts I've spoken to conclude, looking at the various facts regarding Huma–her rise, where she came from, her family background, her various connections–conclude that she is most likely a Saudi spy, which is my own conclusion."
Stone also discusses the "clear, deep, inarguable, indisputable connections between Huma Abedin and a Saudi Arabian official named Abdullah Omar Naseef … one of the founders of the Muslim World League (MWL). …. The MWL is directly tied to the Rabita Trust, a "Specially Designated Global Terrorist Entity," which Stone

previously discussed

:
Naseef, the Muslim World League, and the government of Pakistan created the Rabita Trust in 1988. Naseef was a sponsor and financial supporter of Syed Abedin's IMMA.
Just a month after the 9/11 jihadist attack left thousands dead and brought down the World Trade Center, President George W. Bush's Executive Order designated the Rabita Trust as a Specially Designated Global Terrorist Entity and the Treasury Department froze its assets on October 12, 2001.
Naseef founded the Rabita Trust and remains involved with it to this day. A Treasury Department press release issued when Rabita Trust's assets were frozen indicated that Rabita Trust is headed by Wa'el Hamza Jalaidan, one of the founders of al-Qaida with bin Laden. He was the logistics chief of bin Laden's organization and fought on bin Laden's side in Afghanistan. Jalaidan himself was branded a Specially Designated Global Terrorist Entity by the United States Treasury Department, and his assets have been frozen, as well.
Stone also contended that much of what the Clintons have done via their foundation is "treasonous."
"They have taken money from the Chinese, the Russians, the Saudis and they'd sold our country's secrets. They've sold our country's decisions.""
"Innoventor, Inc. recognized by U.S. Small Business Administration By: By Linda H. Conway 06/03/2011 Innoventor, Inc., which was founded by MechSE alumnus Kent Schien, has been named 'National Small Business Prime Contractor of the Year' by the U.S. Small Business Administration.
Schien's company was selected from among nine regional prime contractors to receive the award in recognition of the company's outstanding service as a prime contractor of goods and services to the federal government.
The award was announced last week as part of the National Small Business Week celebration in Washington, D.C. "The federal government put nearly $100 billion in federal contracts in the hands of small businesses last year," said SBA Administrator Karen G. Mills. "Those small businesses–including the ones being honored today–are creating jobs and delivering innovative products and services to make America stronger. Today, we celebrate the achievements of small businesses as well as their partners and advocates in the federal contracting community."
Innoventor is a design/build engineering firm founded in the basement of Schien's home in 1996. The company, located in St. Louis, MO, is the recipient of numerous previous awards. Innoventor's core competency is combining cross-industry experience and cutting edge technology to provide innovative solutions for a variety of customer demands. Its customers include the government, aerospace, military, automotive, commercial, industrial, agriculture, food and beverage, medical, pharmaceutical and power industries. It has been a prime contractor at Warner Robbins Air Force Base in Georgia for the cesium-based master regulating clock, a precision instrument that regulates secondary clocks in complicated systems, for the E-4B Advanced Airborne Command Post for the U.S. Air Force."
"Opened in 1994 as the successor to the Transitional Immigrant Visa Processing Center in Rosslyn, Va., the NVC centralizes all immigrant visa pre-processing and appointment scheduling for overseas posts. The NVC collects paperwork and fees before forwarding a case, ready for adjudication, to the responsible post.
The center also handles immigrant and fiancé visa petitions, and while it does not adjudicate visa applications, it provides technical assistance and support to visa-adjudicating consular officials overseas.
Only two Foreign Service officers, the director and deputy director, work at the center, along with just five Civil Service employees. They work with almost 500 contract employees doing preprocessing of visas, making the center one of the largest employers in the Portsmouth area.
The contractor,

Serco

, Inc., has worked with the NVC since its inception and with the Department for almost 18 years.
The NVC houses more than 2.6 million immigrant visa files, receives almost two million pieces of mail per year and received more than half a million petitions from the U.S. Citizenship and Immigration Service (USCIS) in 2011. Its file rooms' high-density shelves are stacked floor-to-ceiling with files, each a collection of someone's hopes and dreams and each requiring proper handling. ….
The NVC also preprocesses the chief of mission (COM) application required for the filing of a petition for a Special Immigrant Visa (SIV). Such visas, for foreign nationals who have performed services for the U.S. government in Iraq and Afghanistan, require COM concurrence before the applicant can file a petition with USCIS. The NVC collects the requisite documents from such applicants and, when complete, forwards the package to the U.S. embassies in Baghdad or Kabul for COM approval"
"FBI: 'Hostile Actors' Likely Hacked Clinton Email Secrets Comey recommends not prosecuting presumed Democratic nominee BY:

Bill Gertz

July 6, 2016 5:00 am An extensive FBI investigation found evidence that foreign government hackers accessed private emails sent by former secretary of state Hillary Clinton but no direct evidence spies hacked into the several unsecure servers she used.
FBI Director James Comey revealed Tuesday the 11-month probe into Clinton's private email servers uncovered negligent handling of very sensitive classified information that was placed on several unsecure servers between 2009 and 2013, when Clinton served as secretary of state.
In an unusual public announcement, Comey outlined findings that included discovery of highly classified information sent and received on Clinton's private email servers, and signs that "hostile actors" gained access to email accounts of people who were sharing emails with Clinton." "

Serco

do a bunch more that didn't even make our story: As well as thanking God for his success, CEO Chris Hyman is a Pentecostal Christian who has released a gospel album in America and fasts every Tuesday. Amazingly, he was also in the World Trade Centre on 9/11, on the 47th floor addressing [Serco] shareholders.

Serco

run navy patrol boats for the ADF, as well as search and salvage operations through their partnership with P&O which form Defence Maritime Services.

Serco

run two Australian jails already, Acacia in WA and Borallon in Queensland. They're one of the biggest companies In the UK for running electronic tagging of offenders under house arrest or parole."
"UK Cabinet Office – Emergency Planning College –

Serco

…..Types of Exercise Workshop Exercises These are structured discussion events where participants can explore issues in a less pressurised environment. They are an ideal way of developing solutions, procedures and plans rather than the focus being on decision making. Table Top Exercises These involve a realistic scenario and will follow a time line, either in real-time or with time jumps to concentrate on the more important areas. The participants would be expected to be familiar with the plans and procedures that are being used although the exercise tempo and complexity can be adjusted to suit the current state of training and readiness. Simulation and media play can be used to support the exercise. Table-top exercises help develop teamwork and allow participants to gain a better understanding of their roles and that of other agencies and organisations. Command/Control Post Exercises These are designed primarily to exercise the senior leadership and support staff in collective planning and decision making within a strategic grouping. Ideally such exercises would be run from the real command and control locations and using their communications and information systems [Feeling lucky, Punk?]. This could include a mix of locations and varying levels of technical simulation support. The Gold Standard system is flexible to allow the tempo and intensity to be adjusted to ensure maximum training benefit, or to fully test and evaluate the most important aspects of a plan. Such exercises also test information flow, communications, equipment, procedures, decision making and coordination. Live Exercises These can range from testing individual components of a system or organisation through to a full-scale rehearsal. They are particularly useful where there are regulatory requirements or with high-risk situations. They are more complex and costly to organise and deliver but can be integrated with Command Post Exercises as part of a wider exercising package."
"

Serco

farewell to NPL after 19 years of innovation 8 January 2015

Serco

said goodbye to the National Physical Laboratory (NPL) at the end of December 2014 after 19 years of extraordinary innovation and science that has seen the establishment build a world-leading reputation and deliver billions of pounds of benefit for the UK economy. During that period under

Serco

's management and leadership, NPL has delivered an extraordinary variety and breadth of accomplishments for the UK's economy and industry. Some of the key achievements during that time have been:… It has been estimated that work carried out by the Centre of Carbon Measurement at NPL will save eight million tonnes of carbon emissions reductions (2% of UK footprint) and over half a billion pounds in economic benefit over the next decade…. NPL's caesium fountain atomic clock is accurate to 1 second in 158 million years and NPL is playing a key role in introducing rigour to high frequency trading [for Serco's front running banks] in the City through NPL [Zulu] Time."
"Base One Technologies, Ltd. is a DOMESTIC BUSINESS CORPORATION, located in New York, NY and was formed on Feb 15, 1994. This file was obtained from the Secretary of State and has a file number of 1795583." "

Serco

's Office of Partner Relations (OPR) helps facilitate our aggressive small business utilization and growth strategies. Through the OPR,

Serco

mentors four local small businesses under formal Mentor Protégé Agreements: Three sponsored by DHS (Base One Technologies, TSymmetry, Inc., and HeiTech Services, Inc.,) and the fourth sponsored by GSA (DKW Communications, Inc.). Serco and HeiTech Services were awarded the 2007 DHS Mentor Protégé Team Award for exceeding our mentoring goals."

http://www.dtic.mil/whs/directives/corres/pdf/100515p.pdf

Yours sincerely,

Field McConnell, United States Naval Academy, 1971; Forensic Economist; 30 year airline and 22 year military pilot; 23,000 hours of safety; Tel: 715 307 8222

David Hawkins Tel: 604 542-0891 Forensic Economist; former leader of oil-well blow-out teams; now sponsors Grand Juries in CSI Crime and Safety Investigation