by
United States Marine Field McConnell
Plum

City Online - (

AbelDanger.net

)
August 29, 2016
1.
Abel Danger
(AD) claims that
The Sisters
– the feminist custodians of the US Justice Prisoner and Alien Transport System (JPATS) – are issuing
Conair
visas to hit teams to track and remove up to a million names from a kill list developed and sold by the U.S. Investigation Services (USIS).
2.
AD
claims that
Serco
agents at the National Visa Center used an 8(a) BleachBit program to destroy evidence of the Conair kill-list visas on Hillary Clinton's server and conceal the murder-for-hire role of Sisters embedded in the U.S. Immigration and Customs Enforcement (ICE).
3.
AD
United States Marine Field McConnell offers his input to Donald Trump's speech on immigration in Arizona on Wednesday 31 August which could be used to expose the use of Conair kill-list visas by the U.S. Immigration and Customs Enforcement to eliminate the Sisters' enemies.
4. United States Marine Field McConnell offers his input to Donald Trump's speech on immigration in Arizona on Wednesday 31 August which could be used to expose the use of Conair kill-list visas by the U.S. Immigration and Customs Enforcement to eliminate the Sisters' enemies. (
http://www.abeldanger.net/2010/01/field-mcconnell-bio.html
).
LIST OF ADRIAN MESSENGER Trailer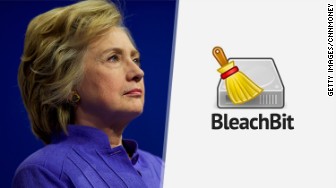 Trailer - Con Air (1997)
Comey: Clinton Made United States Secrets Vulnerable To Hostile Actors
WAR IS WAR ; WESTHUSING IN IRAQ
Copy of

SERCO

GROUP PLC: List of Subsidiaries AND Shareholders!

[Note

HSBC

, British and Saudi Governments,

HSBC

,

Teachers' and

man

Gold

sachs]
Defense Ammunition Center
[Outsourced to
Serco
]
White's Club death-bet bookmaker service dates back to 1743 only the technology to spot fix the Zulu time of victim death has changed.
Serco

... Would you like to know more?
"Digital Fires Instructor

Serco

- Camp Pendleton, CA Uses information derived from all military disciplines (e.g., aviation, ground combat, command and control, combat service support, intelligence, and opposing forces) to determine changes in enemy capabilities, vulnerabilities, and probable courses of action."
"

LEADERSHIP

ELECTION 2016

Trump Announces 'Major Speech' on Immigration by Michelle Toh AUGUST 29, 2016, 7:33 AM EDT After questions over his 'softening'
Donald Trump will give a speech on immigration Wednesday, a week after his use of the word "softening" perplexed voters and upset some Republicans. The GOP presidential nominee announced his upcoming "major speech" on Twitter on Sunday, saying it would take place in Arizona, where his campaign is currently searching for an appropriate venue.
Trump may be looking to clear up his position after his statements on immigration last week set off a firestorm in the media. The candidate had told Fox News' Sean Hannitylast Tuesday that "there could certainly be a softening, because we're not looking to hurt people."
"We want people—we have some great people in this country," he said.
See also:

Decoding Trump's Immigration Plan and What It Means for Employers

The next day, Trump clarified to Hannity that there would still be "no amnesty" for undocumented immigrants, but add that "we work with them."
Several Hispanic supporters who met with the candidate last weekend also suggested he was open to shifting his stance on immigration reform, Fortune previously reported. The outpour of a "softening" Trump led many to wonder what it meant for his pledge to deport 11 million illegal immigrants.
"I don't know who he's getting it from, but the idea that his base is not going to mind is nonsense. And the idea that it helps him with anyone is nonsense," said Ann Coulter, one of Trump's most avid supporters.
See also:

Donald Trump Throws 'Ku Klux Klan' Charge Back at Hillary Clinton

Asked by CNN's Anderson Cooper, Trump responded, "I don't think it's a softening … I've had people say it's a hardening, actually."
"You know it's a process," he said. "You can't take 11 [million] at one time and just say, 'Boom, you're gone.'" Trump's campaign manager Kellyanne Conway has been emphasizing that the so-called "softening" is

"more [about] approach than policy."


For more on Donald Trump, watch Fortune's video:
Indiana Gov. Mike Pence also

defended his running mate

on Sunday, saying that Trump had been "absolutely consistent" on immigration and that undocumented immigrants would have "no path to legalization." "People who want to gain legal status—you heard Donald Trump say again and again—will have to leave this country," he said."
"U.S. Immigration and Customs Enforcement (ICE) enforces federal laws governing border control, customs, trade and immigration to promote homeland security and public safety. ICE was created in 2003 through a merger of the investigative and interior enforcement elements of the former U.S. Customs Service and the Immigration and Naturalization Service. ICE now has more than 20,000 employees in more than 400 offices in the United States and 46 foreign countries. The agency has an annual budget of approximately $6 billion, primarily devoted to two operational directorates — Enforcement and Removal Operations (ERO) and Homeland Security Investigations (HSI). These two operational directorates are supported by Management and Administration (M&A) and Office of the Principal Legal Advisor (OPLA) to advance the ICE mission."
"The ICE Foundation is governed by an executive committee. The board of directors is responsible for crafting programming and support strategies. …
Kristine Marcy Board Director The National Academy of Public Administration (NAPA)
Kristine M. Marcy served as President and CEO of the National Academy of Public Administration, a non-profit organization chartered by Congress and dedicated to improving Government from January 2011 to June 30, 2011 at the unanimous request of the Board of Directors. Ms. Marcy is a retired federal executive with over 30 years of experience in ten federal departments and agencies including Small Business Administration, Department of Justice Immigration and Naturalization Service, DOJ U.S. Marshals Service, and DOJ Office of the Deputy Attorney General. During her career, Ms. Marcy blended deep technical knowledge with extensive hands-on experience to assist agencies in both operational and leadership positions. Post retirement, Ms. Marcy was an executive consultant for McConnell International, a Government Relations consulting firm, and brought her considerable network of contacts and her direct knowledge of many US federal agencies to help private sector clients develop business strategies."
"18 U.S. Code § 1958 - Use of interstate commerce facilities in the commission of murder-for-hire Current through

Pub. L. 114-38

. (See

Public Laws for the current Congress

.)
(a) Whoever travels in or causes another (including the intended victim) to travel in interstate or foreign commerce, or uses or causes another (including the intended victim) to use the mail or any facility of interstate or foreign commerce, with intent that a murder be committed in violation of the laws of any State or the United States as consideration for the receipt of, or as consideration for a promise or agreement to pay, anything of pecuniary value, or who conspires to do so, shall be fined under this title or imprisoned for not more than ten years, or both; and if personal injury results, shall be fined under this title or imprisoned for not more than twenty years, or both; and if death results, shall be punished by death or life imprisonment, or shall be fined not more than $250,000, or both.
(b) As used in this section and section 1959—
(1) "anything of pecuniary value" means anything of value in the form of money, a negotiable instrument, a commercial interest, or anything else the primary significance of which is economic advantage;

(2)"facility of interstate or foreign commerce" includes means of transportation and communication; and

(3)"State" includes a State of the United States, the District of Columbia, and any commonwealth, territory, or possession of the United States.
(Added

Pub. L. 98–473, title II

, § 1002(a), Oct. 12, 1984, 98 Stat. 2136, § 1952A; renumbered § 1958 and amended

Pub. L. 100–690, title VII

, §§ 7053(a), 7058(b), Nov. 18, 1988, 102 Stat. 4402, 4403;

Pub. L. 101–647, title XII

, § 1205(k), title XXXV, § 3558, Nov. 29, 1990, 104 Stat. 4831, 4927;

Pub. L. 103–322, title VI

, § 60003(a)(11), title XIV, § 140007(b), title XXXII, § 320105, title XXXIII, § 330016(1)(L), (N), (Q), Sept. 13, 1994, 108 Stat. 1969, 2033, 2111, 2147, 2148; Pub. L. 104–294, title VI, §§ 601(g)(3), 605(a), Oct. 11, 1996, 110 Stat. 3500, 3509;

Pub. L. 108–458, title VI

, § 6704, Dec. 17, 2004, 118 Stat. 3766.)" "McConnell's Conair Sister Kristine Marcy installed remote decoy, drone and hijacking technology on the Conair fleet for use by

Serco

– the world largest air traffic controller – to bypass POTUS and JCS on the Defense

Red

Switch Network

http://www.ufomind.com/area51/list/1997/jan/a07-008.shtml

"Con-Air" in 1/6 San Diego Union Tribune Nichols and McVeigh were transported in the dead of night in an operation much akin to a clandestine military operation, Little said. He did not want to go into details but mentioned that a decoy plane was among the ploys used to guard against possible attempts by supporters to free the suspects. Federal officials have always been circumspect about the fine points of prisoner movement. But ConAir soon could gain a higher public profile with the planned release in June of a movie by the same name. In the Disney film, Nicolas Cage plays a hapless prisoner who wanders into a hijack plot aboard a Marshals Service plane carrying a group of high-security inmates. The Hollywood marshals rough up some of the prisoners, and the plane crashes, leaving the real Marshals Service frowning on the silver screen's invention, said Kristine Marcy, a top official in charge of detentions

[and decoy contract hits]

. "We don't beat up our prisoners, and our planes certainly don't crash," Marcy said on a recent trip to San Diego, where she was trying to find more jail space for federal prisoners.""
"Maria Contreras-Sweet (born 1955) is the 24th and current

Administrator of the Small Business Administration

. She was formerly the executive chairwoman and founder of ProAmérica Bank, a commercial bank focusing on small to mid-sized businesses with a specialty in the Latino community. Born in Guadalajara, Mexico, Contreras-Sweet immigrated to Los Angeles, California and has since been involved in both the private sector founding a private equity firm and in public service as the California Secretary of Business, Transportation, and Housing under Governor

Gray Davis

. On January 15, 2014, she was nominated by President

Barack Obama

to join his Cabinet as head of the Small Business Administration.[1] She was confirmed as the Administrator of the Small Business Administration by voice vote on March 27, 2014.[2]She assumed role of her position as Administrator of the Small Business Administration on April 7, 2014.[3]" "Innoventor, Inc. recognized by U.S. Small Business Administration By: By Linda H. Conway 06/03/2011 Innoventor, Inc., which was founded by MechSE alumnus Kent Schien, has been named 'National Small Business Prime Contractor of the Year' by the U.S. Small Business Administration. Schien's company was selected from among nine regional prime contractors to receive the award in recognition of the company's outstanding service as a prime contractor of goods and services to the federal government. The award was announced last week as part of the National Small Business Week celebration in Washington, D.C. "The federal government put nearly $100 billion in federal contracts in the hands of small businesses last year," said SBA Administrator Karen G. Mills. "Those small businesses–including the ones being honored today–are creating jobs and delivering innovative products and services to make America stronger. Today, we celebrate the achievements of small businesses as well as their partners and advocates in the federal contracting community." Innoventor is a design/build engineering firm founded in the basement of Schien's home in 1996. The company, located in St. Louis, MO, is the recipient of numerous previous awards. Innoventor's core competency is combining cross-industry experience and cutting edge technology to provide innovative solutions for a variety of customer demands. Its customers include the government, aerospace, military, automotive, commercial, industrial, agriculture, food and beverage, medical, pharmaceutical and power industries. It has been a prime contractor at Warner Robbins Air Force Base in Georgia for the cesium-based master regulating clock, a precision instrument that regulates secondary clocks in complicated systems, for the E-4B Advanced Airborne Command Post for the U.S. Air Force."
"Meeting in Washington, DC, on May 17, 2011 US Secretary of State Hillary Rodham Clinton and EU Foreign Affairs & Security Policy High Rep./European Commission VP Catherine Ashton discussed a number of issues of common concern, including the situations in Libya, Syria, Egypt and Belarus. Following their meeting, Secretary of State Clinton and High Representative Ashton signed a Framework Agreement between the US and the EU, which provides a legal framework for US civilians to participate in EU crisis management missions."

"FOR IMMEDIATE RELEASE

AG TUESDAY, OCTOBER 22, 1996

(202) 616-2777 TDD (202) 514-1888

ATTORNEY GENERAL PRESENTS HAMMER AWARDS

AT DOJ "LAB DAY"


WASHINGTON, DC -- Attorney General Janet Reno presented Hammer Awards to three employee working groups from Justice Department components as part of the Department's "Justice Performance Review Lab Day," an event showcasing the achievements of the Department's 16 reinvention labs.
The Hammer Award is Vice President Gore's special recognition to teams of employees which made significant contributions in support of the President's National Performance Review (NPR) principles of improving customer service, cutting red tape, empowering employees, and getting back to basics.
"By accepting the challenge to re-invent government, these employees are making government more efficient and improving the way we perform our public responsibilities," Reno said during theLab Day event in the Justice Department's Great Hall. Deputy Attorney General Jamie Gorelick, who also attended, noted that the employees "have taken the concept of creating a government that works better and costs less and have made it a reality."
The three Justice Department teams receiving the award are:
• The SENTRI Reinvention Lab, for developing a secure, high-tech, automated border inspection system at Otay Mesa, California;

• The Joint Automated Booking System (JABS) Lab, a multi-component effort which has significantly improved the prisoner booking process;

• The Justice Prisoner Alien Transportation System (JPATS), which combines the resources of several DOJ components to schedule

[murder for hire]

and transport prisoners more quickly, safely, and economically. Additional information on the awardees is attached. 96-523 ###"
"Byron York: Hillary Clinton BleachBits her past

BYRON YORK

(@BYRONYORK) • 8/25/16 11:06 PM While Hillary Clinton was preparing to deliver a big speech portraying Donald Trump as a racist, a figure from Clinton's recent unhappy past — Rep. Trey Gowdy, chairman of the House Select Committee on Benghazi — added a new word to the 25-year vocabulary of Clinton scandals: BleachBit.
That is the name of a publicly-available utility used to delete material from a computer's hard disk. And it's not just for casual, quickie deletes of junk mail. It's for when a user really wants to destroy material on a computer so that no one will be able to recover it.
According to Gowdy, BleachBit is what Clinton and her legal team used, or at least part of what her team used, to destroy the 30,000 or so emails on her secret system that she deemed "personal" from her years as secretary of state. On Thursday, after revelations that the FBI had perhaps worked its way around BleachBit to discover an additional 14,900 emails that Clinton did not hand over, Gowdy went on Fox News to discuss both that development and the FBI documents that underlay the Justice Department's decision not to prosecute Clinton for mishandling classified information.
The public should be allowed to see those currently classified FBI documents, Gowdy said, adding that he has reviewed them all. If people were allowed to read the papers, Gowdy explained, they might well come away with questions about the wisdom of the FBI's decision.
"I read every word of all of the witness interviews," Gowdy told Fox. "My takeaway was this: Remember James Comey said [Clinton] was not indicted because he didn't have sufficient evidence on the issue of intent. I didn't see any questions on the issue of intent."
And then there were those deleted emails. First, it's long been known that Clinton and her lawyers — and no independent arbiter — decided what to hand over and what to destroy. Clinton famously explained that she destroyed only the emails that dealt with personal issues, like yoga or her daughter Chelsea's wedding. But in light of new revelations about the close relationship between Clinton's Secretary of State office and the Clinton Foundation, a question gaining urgency in recent days is whether Clinton destroyed foundation-related emails on the grounds that they were "personal."
"That's the $100 million question," Gowdy told Fox's Martha MacCallum. "I hope somebody in your line of work will ask [Clinton]: Did you consider foundation emails to be personal or work r elated? I have yet to see a single foundation email produced by the State Department that was sent by her." Gowdy went on to reveal a few details about how Clinton destroyed the documents she did not want anyone to see. "If she considered them to be personal, then she and her lawyers had those emails deleted," Gowdy said. "They didn't just push the delete button. They had them deleted where even God can't read them."
"They were using something called BleachBit," Gowdy continued. "You don't use BleachBit for yoga emails or for bridesmaid's emails. When you're using BleachBit, it is something you really do not want the world to see." Amid growing controversy over the Clinton Foundation, possible conflicts of interest, and allegations of access and pay-to-play, Gowdy's words served to return the focus to what the New York Times' Mark Landler recently called the "original sin" of the Clinton email affair: Clinton took it upon herself to decide which of her emails as Secretary of State would be preserved, and which would be destroyed.
"There wasn't an independent authority that got to make that decision," Landler said on NPR's "Diane Rehm Show" Wednesday. "And by the time we found out about it, those emails were gone."
With the help of BleachBit, we now know.
"Opened in 1994 as the successor to the Transitional Immigrant Visa Processing Center in Rosslyn, Va., the NVC centralizes all immigrant visa pre-processing and appointment scheduling for overseas posts. The NVC collects paperwork and fees before forwarding a case, ready for adjudication, to the responsible post.
The center also handles immigrant and fiancé visa petitions, and while it does not adjudicate visa applications, it provides technical assistance and support to visa-adjudicating consular officials overseas.
Only two Foreign Service officers, the director and deputy director, work at the center, along with just five Civil Service employees. They work with almost 500 contract employees doing preprocessing of visas, making the center one of the largest employers in the Portsmouth area.
The contractor, Serco, Inc., has worked with the NVC since its inception and with the Department for almost 18 years.
The NVC houses more than 2.6 million immigrant visa files, receives almost two million pieces of mail per year and received more than half a million petitions from the U.S. Citizenship and Immigration Service (USCIS) in 2011. Its file rooms' high-density shelves are stacked floor-to-ceiling with files, each a collection of someone's hopes and dreams and each requiring proper handling. ….
The NVC also preprocesses the chief of mission (COM) application required for the filing of a petition for a Special Immigrant Visa (SIV). Such visas, for foreign nationals who have performed services for the U.S. government in Iraq and Afghanistan, require COM concurrence before the applicant can file a petition with USCIS. The NVC collects the requisite documents from such applicants and, when complete, forwards the package to the U.S. embassies in Baghdad or Kabul for COM approval"

"Sued for Fraud by DOJ, Security Co That Cleared Snowden Works for U.S. Immigration

APRIL 08, 2014 The federal contractor sued by the Justice Department for failing to adequately conduct government security clearances—including NSA leaker Edward Snowden—is processing sensitive immigration applications for the Obama administration.
This astounding information comes from a high-ranking government source with detailed knowledge of the arrangement. Though it's being investigated by the Department of Justice (DOJ) for fraud,

United States Investigations Services

(USIS), has been taking over a lot of administrative processing of immigration benefit applications, the inside source told Judicial Watch. The scandal-plagued company is also handling sensitive immigration files, despite its well-documented transgressions.
It's preposterous that a company under fraud investigation is still allowed to handle sensitive government applications, JW's source logically points out. Here's how it happens; Most of USIS's executives are retired officials who worked for the influential

Senior Executive Service

at the U.S. Office of Personnel Management (OPM), the agency that operates and oversees nearly every government activity in dozens of federal agencies. Their connections help them land federal contracts, JW's source says, and once they land the lucrative deals they convince the government to let them do their own quality assurance so they cut corners.
The serious corner cutting came to light after Snowden, a National Security Administration contractor, divulged thousands of classified documents to the media. USIS, which handles the bulk of background checks for government security clearances, had conducted Snowden's background check as well as the clearance for Navy Yard shooter Aaron Alexis. Since the two breaches occurred, former USIS employees have come forward accusing the company of unrealistic deadlines and workloads, dumping cases and producing incomplete background checks to meet revenue goals.
As part of its fraud probe of USIS, which is based in Falls Church, Virginia, the DOJ filed a

lawsuit

in federal court earlier this year accusing the contractor of failing to adequately conduct security checks in 40% of the cases it handled for the government. USIS submitted at least 665,000 incomplete background checks to OPM, the agency that officially contracts firms to do government work, the complaint says. It further alleges that USIS dumped and flushed cases, falsely representing them as completed, to maximize the company's revenues and profits. Months before it filed the complaint, the DOJ

announced

that it had launched an investigation of USIS, which the agency revealed had been contracted by the U.S. government since 1996 to perform background investigations on individuals seeking employment with various federal agencies. In the announcement a high-ranking federal prosecutor said USIS's shortcuts would not be tolerated and that the DOJ would take action against those who charge taxpayers for services they failed to provide, "services that could place our country's security at risk."
The top federal prosecutor in the Alabama district where the DOJ filed the USIS lawsuit added that "the increase in foreign and domestic terrorism places an increased responsibility on our government to ensure that unsuitable individuals are prohibited from government employment." That means thorough, appropriate and accurate background checks are essential in the employment of government personnel, the assistant U.S. Attorney said. It appears from the written announcement that the feds get it, but their actions (letting a tainted company handle sensitive immigration files) tell a different story."
"STAYED, TYPE-E U.S. District Court District of Columbia (Washington, DC) CIVIL DOCKET FOR CASE #: 1:14-cv-00726-RMC PERCIVAL v. U.S. INVESTIGATION SERVICES, LLC Assigned to: Judge Rosemary M. Collyer Case in other court: USDC for the Middle District of Alabama, 2:11cv00527-WKW Cause: 31:3729 False Claims Act Date Filed: 04/25/2014 Jury Demand: Plaintiff Nature of Suit: 890 Other Statutory Actions Jurisdiction: Federal Question … MINUTE ORDER. On consideration of Defendant's 31 Notification of Bankruptcy pursuant to Title 11 of the United States Code, 11 U.S.C. § 101 et. seq. and in accordance with 11 U.S.C. § 362, the automatic stay provision, it is hereby ORDERED that this case is stayed.

Signed by Judge Rosemary M. Collyer on February 13, 2015.

(lcrmc1) (Entered: 02/13/2015)"
"First, the United States is a plaintiff in a pending False Claims Act, 31 U.S.C. §§ 3729-33 ("FCA"), lawsuit against debtor U.S. Investigations Services, Inc. ("USIS"). The lawsuit is based on false statements and claims related to background investigations that USIS knowingly presented to, or caused to be presented to, the United States that were not reviewed in accordance with the applicable contractual obligations ("FCA Lawsuit"). (See US FCA Complaint, attached hereto as Exhibit 1.) Specifically, the FCA Lawsuit alleges that USIS devised and executed a scheme — internally characterized as "dumping" or "flushing" — to deliberately circumvent contractually required quality reviews of completed background investigations in order to increase the company's revenues and profits. (US FCA Complaint at ¶ 42.) In addition to USIS, Altegrity and certain non-debtor officers and directors of USIS ("Non-USIS Parties") may have liability arising from the actions alleged in the FCA Lawsuit based on those parties' involvement. The Plan impermissibly: (1) seeks a release of the Non-USIS Parties' FCA liabilities; and (2) extinguishes the United States' rights relating to setoff and recoupment; and (3) potentially precludes the United States from seeking a determination of non- 1 The United States reserves its rights to supplement or amend this Objection at any time. Case 15-10226-LSS Doc 654 Filed 06/19/15 Page 3 of 23 2 dischargeability of the Debtors' fraud liability. … Third, USIS provided background investigation services to numerous federal agencies. As such, multiple statutory, regulatory and contractual obligations require USIS to safeguard the government data in its possession. The Plan should be amended to clarify that it does not affect the Debtors' duty to comply with their data security obligations"
"FBI: 'Hostile Actors' Likely Hacked Clinton Email Secrets Comey recommends not prosecuting presumed Democratic nominee BY:

Bill Gertz

July 6, 2016 5:00 am An extensive FBI investigation found evidence that foreign government hackers accessed private emails sent by former secretary of state Hillary Clinton but no direct evidence spies hacked into the several unsecure servers she used.
FBI Director James Comey revealed Tuesday the 11-month probe into Clinton's private email servers uncovered negligent handling of very sensitive classified information that was placed on several unsecure servers between 2009 and 2013, when Clinton served as secretary of state.
In an unusual public announcement, Comey outlined findings that included discovery of highly classified information sent and received on Clinton's private email servers, and signs that "hostile actors" gained access to email accounts of people who were sharing emails with Clinton." "

Serco

farewell to NPL after 19 years of innovation 8 January 2015

Serco

said goodbye to the National Physical Laboratory (NPL) at the end of December 2014 after 19 years of extraordinary innovation and science that has seen the establishment build a world-leading reputation and deliver billions of pounds of benefit for the UK economy. During that period under Serco's management and leadership, NPL has delivered an extraordinary variety and breadth of accomplishments for the UK's economy and industry. Some of the key achievements during that time have been:… It has been estimated that work carried out by the Centre of Carbon Measurement at NPL will save eight million tonnes of carbon emissions reductions (2% of UK footprint) and over half a billion pounds in economic benefit over the next decade…. NPL's caesium fountain atomic clock is accurate to 1 second in 158 million years and NPL is playing a key role in introducing rigour to high frequency trading [for

Serco

's front running banks] in the City through NPL [Zulu] Time."
"Base One Technologies, Ltd. is a DOMESTIC BUSINESS CORPORATION, located in New York, NY and was formed on Feb 15, 1994. This file was obtained from the Secretary of State and has a file number of 1795583."
"

Serco

's Office of Partner Relations (OPR) helps facilitate our aggressive small business utilization and growth strategies. Through the OPR,

Serco

mentors four local small businesses under formal Mentor Protégé Agreements: Three sponsored by DHS (Base One Technologies, TSymmetry, Inc., and HeiTech Services, Inc.,) and the fourth sponsored by GSA (DKW Communications, Inc.).

Serco

and HeiTech Services were awarded the 2007 DHS Mentor Protégé Team Award for exceeding our mentoring goals."

http://www.dtic.mil/whs/directives/corres/pdf/100515p.pdf

Yours sincerely,

Field McConnell, United States Naval Academy, 1971; Forensic Economist; 30 year airline and 22 year military pilot; 23,000 hours of safety; Tel: 715 307 8222

David Hawkins Tel: 604 542-0891 Forensic Economist; former leader of oil-well blow-out teams; now sponsors Grand Juries in CSI Crime and Safety Investigation