by
United States Marine Field McConnell
Plum

City Online - (

AbelDanger.net

)
August 22, 2016
1.
Abel Danger
(AD) claims that The Sisters – the feminist custodians of a USIS kill list – met in the Great Hall of Justice on October 22, 1996 to receive Gore-Hammer awards for the reinvention of government through programs which allegedly include a Conair murder-for-hire service.
2. AD claims that the Sisters, allegedly led by Field McConnell's sister Kristine Marcy, use
Serco
's mil-spec server networks to support death betting on Conair missions where the clients of up to 7,000 bankers in the SBA 8(a) loan program can track USIS kill-list victims through airlines and hotels and bet on long-range deaths in Zulu time.
3. AD claims that the Sisters used Hillary Clinton's Travelgate office and a
Conair
snuff-film crew to have JonBenét Ramsey killed on Christmas Day 1996 and to extort her father's and Lockheed Martin's directors' help in setting up the Pentagon's US Navy Command Center for Zulu 9/11.
4. United States Marine Field McConnell offers to show Donald Trump how to bring the Sisters with ongoing custody of the USIS kill-list networks and snuff-film archive to justice. (
http://www.abeldanger.net/2010/01/field-mcconnell-bio.html
).
Trailer - Con Air (1997) Trailer - Con Air (1997)
Abel Danger

12-19-2014 JonBenét Identity Thefts to Serco Foreign-Faction Visas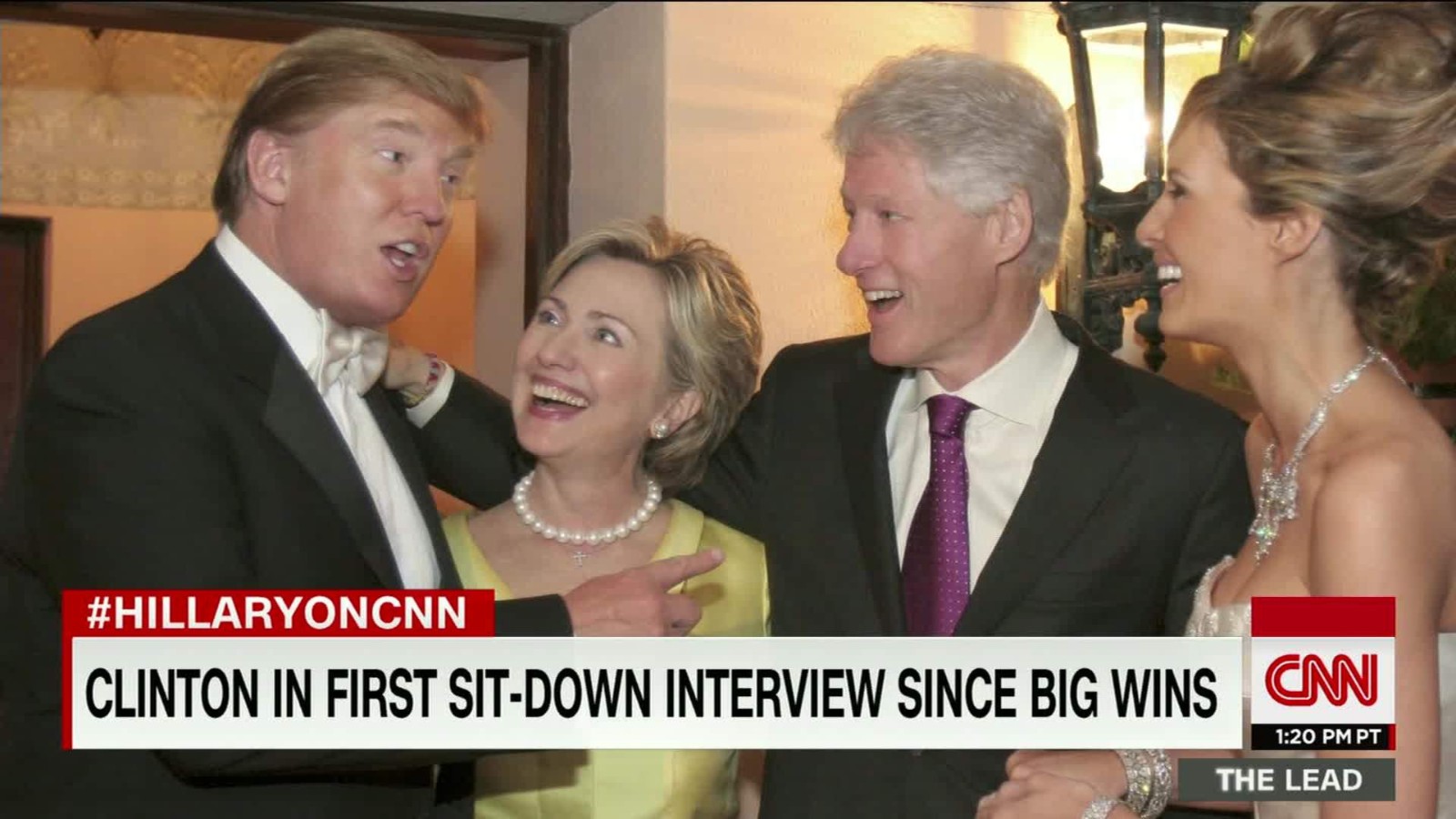 Comey: Clinton Made United States Secrets Vulnerable To Hostile Actors
WAR IS WAR ; WESTHUSING IN IRAQ
Copy of

SERCO

GROUP PLC: List of Subsidiaries AND Shareholders!

[Note

HSBC

, British and Saudi Governments,

HSBC

,

Teachers' and

man

Gold

sachs]
Defense Ammunition Center
[Outsourced to
Serco
]
White's Club death-bet bookmaker service dates back to 1743 only the technology to spot fix the Zulu time of victim death has changed.
Serco

... Would you like to know more?
"Digital Fires Instructor

Serco

- Camp Pendleton, CA Uses information derived from all military disciplines (e.g., aviation, ground combat, command and control, combat service support, intelligence, and opposing forces) to determine changes in enemy capabilities, vulnerabilities, and probable courses of action."
"John Bennett Ramsey (born December 7, 1943) is an American business man, author, and father of homicide victim

JonBenét Ramsey

. He was the first to discover JonBenét's body in the wine cellar of the Ramseys' 15-room home in Boulder, Colorado, on December 26, 1996, just hours after her murder on Christmas Day.
In 1989, he formed the Advanced Product Group, one of three companies that merged to become

Access Graphics

. He became president and chief executive officer of Access Graphics, a computer services company and a subsidiary of Lockheed Martin.[6]
In 1996, Access Graphics grossed over $1 billion, and he was named "Entrepreneur of the Year" by the Boulder Chamber of Commerce. Immediately following the murder of his daughter he was "temporarily replaced so the company did not have to bother him about business matters as hegrieved", according to Lockheed Martin spokesman Evan McCollum.[7]
Ramsey soon left his job to move his family to Michigan, where he joined another computer company. Access Graphics was later sold to General Electric in 1997.
His net worth was reported at $6.4 million as of May 1, 1996.
Case file[edit]
The murder of Ramsey's daughter, JonBenét, was the only murder in Boulder, Colorado in 1996. The Boulder police had had little experience with murder investigations. Regardless, the majority of them immediately thought that the Ramseys were guilty because of the absence of any evidence indicating that an intruder had broken into the house.
Boulder police considered the possibility that an intruder had gotten into the house and committed the murder. However, they could not find evidence of a break-in. Meanwhile, the Ramseys retained a public relations firm and repeatedly appeared on national television to plead their innocence.
Statements were given to the media by John Ramsey's ex-wife, his brother, and his sister-in-law. They categorically denied that John Ramsey was, or ever had been, a child abuser. Further, John Ramsey's elder son (John Andrew) and his elder daughter (Melinda) told interviewers that their father had always been a loving and gentle person who cherished his children. They said he had never abused them in any way.
Both John Andrew and Melinda were interviewed as possible suspects in the murder and were cleared. In 2004, investigators began to emphasize the intruder theory. Throughout the investigation, the Ramseys continued to maintain their innocence.
JonBenét's murder remains unsolved. No one has been indicted, although a grand jury voted in 1999 to indict the parents. The indictment did not occur as the District Attorney declined to sign the indictment.
Letter from the District Attorney[edit]
On July 9, 2008, the Boulder County District Attorney's office announced that, as a result of newly developed DNA sampling and testing techniques known as Touch DNA analysis, the Ramsey family members were no longer considered suspects in the case.[8][9] In light of the new DNA evidence, Boulder County District Attorney Mary Lacy gave a letter to John Ramsey that same day, officially apologizing to the Ramsey family:
This new scientific evidence convinces us ... to state that we do not consider your immediate family, including you, your wife, Patsy, and your son, Burke, to be under any suspicion in the commission of this crime....
The match of Male DNA on two separate items of clothing worn by the victim at the time of the murder makes it clear to us that an unknown male handled these items. There is no innocent explanation for its incriminating presence at three sites on these two different items of clothing that JonBenét was wearing at the time of her murder.... To the extent that we may have contributed in any way to the public perception that you might have been involved in this crime, I am deeply sorry. No innocent person should have to endure such an extensive trial in the court of public opinion, especially when public officials have not had sufficient evidence to initiate a trial in a court of law.... We intend in the future to treat you as the victims of this crime, with the sympathy due you because of the horrific loss you suffered.... I am aware that there will be those who will choose to continue to differ with our conclusion. But DNA is very often the most reliable forensic evidence we can hope to find and we rely on it often to bring to justice those who have committed crimes. I am very comfortable that our conclusion that this evidence has vindicated your family is based firmly on all of the evidence."
"The White House travel office controversy, sometimes referred to as Travelgate,[1][2] was the first major ethics controversy of the

Clinton administration

. It began in May 1993, when seven employees of the White House Travel Office were fired. This action was unusual because although theoretically staff employees serve at the pleasure of the President and could be dismissed without cause, in practice, such employees usually remain in their posts for many years.
The White House stated the firings were done because financial improprieties in the Travel Office operation during previous administrations had been revealed by an FBI investigation. Critics contended the firings were done to allow friends of President

Bill Clinton

and First Lady

Hillary Clinton

to take over the travel business and that the involvement of the FBI was unwarranted. Heavy media attention forced the White House to reinstate most of the employees in other jobs and remove the Clinton associates from the travel role.
Further investigations by the FBI and the Department of Justice, the White House itself, the General Accounting Office, the House Government Reform and Oversight Committee, and the Whitewater Independent Counsel all took place over the subsequent years. Travel Office Director Billy Dale was charged with embezzlement but found not guilty in 1995. In 1998, Independent Counsel

Kenneth Starr

exonerated Bill Clinton of any involvement in the matter.
Hillary Clinton gradually came under scrutiny for allegedly having played a central role in the firings and making false statements about her role in it. In 2000, Independent Counsel

Robert Ray

issued his final report on Travelgate. He sought no charges against her, saying that while some of Clinton's statements were factually false, there was insufficient evidence that these statements were either knowingly false or that she understood that her statements led to the firings."

"FOR IMMEDIATE RELEASE

AG TUESDAY, OCTOBER 22, 1996

(202) 616-2777 TDD (202) 514-1888

ATTORNEY GENERAL PRESENTS HAMMER AWARDS

AT DOJ "LAB DAY"


WASHINGTON, DC -- Attorney General Janet Reno presented Hammer Awards to three employee working groups from Justice Department components as part of the Department's "Justice Performance Review Lab Day," an event showcasing the achievements of the Department's 16 reinvention labs.
The Hammer Award is Vice President Gore's special recognition to teams of employees which made significant contributions in support of the President's National Performance Review (NPR) principles of improving customer service, cutting red tape, empowering employees, and getting back to basics.
"By accepting the challenge to re-invent government, these employees are making government more efficient and improving the way we perform our public responsibilities," Reno said during theLab Day event in the Justice Department's Great Hall. Deputy Attorney General Jamie Gorelick, who also attended, noted that the employees "have taken the concept of creating a government that works better and costs less and have made it a reality."
The three Justice Department teams receiving the award are:
• The SENTRI Reinvention Lab, for developing a secure, high-tech, automated border inspection system at Otay Mesa, California;

• The Joint Automated Booking System (JABS) Lab, a multi-component effort which has significantly improved the prisoner booking process;

• The Justice Prisoner Alien Transportation System (JPATS), which combines the resources of several DOJ components to schedule

[murder for hire]

and transport prisoners more quickly, safely, and economically. Additional information on the awardees is attached. 96-523 ###"
"Sued for Fraud by DOJ, Security Co That Cleared Snowden Works for U.S. Immigration

APRIL 08, 2014 The federal contractor sued by the Justice Department for failing to adequately conduct government security clearances—including NSA leaker Edward Snowden—is processing sensitive immigration applications for the Obama administration.
This astounding information comes from a high-ranking government source with detailed knowledge of the arrangement. Though it's being investigated by the Department of Justice (DOJ) for fraud,

United States Investigations Services

(USIS), has been taking over a lot of administrative processing of immigration benefit applications, the inside source told Judicial Watch. The scandal-plagued company is also handling sensitive immigration files, despite its well-documented transgressions.
It's preposterous that a company under fraud investigation is still allowed to handle sensitive government applications, JW's source logically points out. Here's how it happens; Most of USIS's executives are retired officials who worked for the influential

Senior Executive Service

at the U.S. Office of Personnel Management (OPM), the agency that operates and oversees nearly every government activity in dozens of federal agencies. Their connections help them land federal contracts, JW's source says, and once they land the lucrative deals they convince the government to let them do their own quality assurance so they cut corners.
The serious corner cutting came to light after Snowden, a National Security Administration contractor, divulged thousands of classified documents to the media. USIS, which handles the bulk of background checks for government security clearances, had conducted Snowden's background check as well as the clearance for Navy Yard shooter Aaron Alexis. Since the two breaches occurred, former USIS employees have come forward accusing the company of unrealistic deadlines and workloads, dumping cases and producing incomplete background checks to meet revenue goals.
As part of its fraud probe of USIS, which is based in Falls Church, Virginia, the DOJ filed a

lawsuit

in federal court earlier this year accusing the contractor of failing to adequately conduct security checks in 40% of the cases it handled for the government. USIS submitted at least 665,000 incomplete background checks to OPM, the agency that officially contracts firms to do government work, the complaint says. It further alleges that USIS dumped and flushed cases, falsely representing them as completed, to maximize the company's revenues and profits. Months before it filed the complaint, the DOJ

announced

that it had launched an investigation of USIS, which the agency revealed had been contracted by the U.S. government since 1996 to perform background investigations on individuals seeking employment with various federal agencies. In the announcement a high-ranking federal prosecutor said USIS's shortcuts would not be tolerated and that the DOJ would take action against those who charge taxpayers for services they failed to provide, "services that could place our country's security at risk."
The top federal prosecutor in the Alabama district where the DOJ filed the USIS lawsuit added that "the increase in foreign and domestic terrorism places an increased responsibility on our government to ensure that unsuitable individuals are prohibited from government employment." That means thorough, appropriate and accurate background checks are essential in the employment of government personnel, the assistant U.S. Attorney said. It appears from the written announcement that the feds get it, but their actions (letting a tainted company handle sensitive immigration files) tell a different story."
"

Kristine Marcy

(1996) - Vice Chairman, Board of Directors, National Academy of Public Administration. Former President and Chief Executive Officer, National Academy of Public Administration; Consultant, McConnell International; Chief Operating Officer, Small Business Administration; Senior Counsel, Detention and Deportation, Immigration and Naturalization Service; Former positions with U.S. Department of Justice: Assistant Director for Prisoner Services, U.S. Marshals Service; Associate Deputy Attorney General, Office of the Deputy Attorney General. Acting Director, Deputy Director, Office of Construction Management and Deputy Budget Director, U.S. Department of the Interior; Deputy Assistant Secretary, Office of Civil Rights, U.S. Department of Education; Assistant Director, Human Resources, Veterans and Labor Group, U.S. Office of Personnel Management.
Charter Member Senior Executive Service Member District of Columbia Bar Board Member Worldwide Assurance for Employees of Public Agencies , Inc. Member FBI Transformation Panel Deputy Assistant Secretary for Civil Rights Department of Education Board Member George Washington Law Alumni Association Charter Member SES" "Opened in 1994 as the successor to the Transitional Immigrant Visa Processing Center in Rosslyn, Va., the NVC centralizes all immigrant visa preprocessing and appointment scheduling for overseas posts. The NVC collects paperwork and fees before forwarding a case, ready for adjudication, to the responsible post.
The center also handles immigrant and fiancé visa petitions, and while it does not adjudicate visa applications, it provides technical assistance and support to visa-adjudicating consular officials overseas.
Only two Foreign Service officers, the director and deputy director, work at the center, along with just five Civil Service employees. They work with almost 500 contract employees doing preprocessing of visas, making the center one of the largest employers in the Portsmouth area.
The contractor, Serco, Inc., has worked with the NVC since its inception and with the Department for almost 18 years.
The NVC houses more than 2.6 million immigrant visa files, receives almost two million pieces of mail per year and received more than half a million petitions from the U.S. Citizenship and Immigration Service (USCIS) in 2011. Its file rooms' high-density shelves are stacked floor-to-ceiling with files, each a collection of someone's hopes and dreams and each requiring proper handling. ….
The NVC also preprocesses the chief of mission (COM) application required for the fi ling of a petition for a Special Immigrant Visa (SIV). Such visas, for foreign nationals who have performed services for the U.S. government in Iraq and Afghanistan, require COM concurrence before the applicant can file a petition with USCIS. The NVC collects the requisite documents from such applicants and, when complete, forwards the package to the U.S. embassies in Baghdad or Kabul for COM approval"
"STAYED, TYPE-E U.S. District Court District of Columbia (Washington, DC) CIVIL DOCKET FOR CASE #: 1:14-cv-00726-RMC PERCIVAL v. U.S. INVESTIGATION SERVICES, LLC Assigned to: Judge Rosemary M. Collyer Case in other court: USDC for the Middle District of Alabama, 2:11cv00527-WKW Cause: 31:3729 False Claims Act Date Filed: 04/25/2014 Jury Demand: Plaintiff Nature of Suit: 890 Other Statutory Actions Jurisdiction: Federal Question … MINUTE ORDER. On consideration of Defendant's 31 Notification of Bankruptcy pursuant to Title 11 of the United States Code, 11 U.S.C. § 101 et. seq. and in accordance with 11 U.S.C. § 362, the automatic stay provision, it is hereby ORDERED that this case is stayed.

Signed by Judge Rosemary M. Collyer on February 13, 2015.

(lcrmc1) (Entered: 02/13/2015)"
"First, the United States is a plaintiff in a pending False Claims Act, 31 U.S.C. §§ 3729-33 ("FCA"), lawsuit against debtor U.S. Investigations Services, Inc. ("USIS"). The lawsuit is based on false statements and claims related to background investigations that USIS knowingly presented to, or caused to be presented to, the United States that were not reviewed in accordance with the applicable contractual obligations ("FCA Lawsuit"). (See US FCA Complaint, attached hereto as Exhibit 1.) Specifically, the FCA Lawsuit alleges that USIS devised and executed a scheme — internally characterized as "dumping" or "flushing" — to deliberately circumvent contractually required quality reviews of completed background investigations in order to increase the company's revenues and profits. (US FCA Complaint at ¶ 42.) In addition to USIS, Altegrity and certain non-debtor officers and directors of USIS ("Non-USIS Parties") may have liability arising from the actions alleged in the FCA Lawsuit based on those parties' involvement. The Plan impermissibly: (1) seeks a release of the Non-USIS Parties' FCA liabilities; and (2) extinguishes the United States' rights relating to setoff and recoupment; and (3) potentially precludes the United States from seeking a determination of non- 1 The United States reserves its rights to supplement or amend this Objection at any time. Case 15-10226-LSS Doc 654 Filed 06/19/15 Page 3 of 23 2 dischargeability of the Debtors' fraud liability. … Third, USIS provided background investigation services to numerous federal agencies. As such, multiple statutory, regulatory and contractual obligations require USIS to safeguard the government data in its possession. The Plan should be amended to clarify that it does not affect the Debtors' duty to comply with their data security obligations"
"FBI: 'Hostile Actors' Likely Hacked Clinton Email Secrets Comey recommends not prosecuting presumed Democratic nominee BY:

Bill Gertz

July 6, 2016 5:00 am An extensive FBI investigation found evidence that foreign government hackers accessed private emails sent by former secretary of state Hillary Clinton but no direct evidence spies hacked into the several unsecure servers she used.
FBI Director James Comey revealed Tuesday the 11-month probe into Clinton's private email servers uncovered negligent handling of very sensitive classified information that was placed on several unsecure servers between 2009 and 2013, when Clinton served as secretary of state.
In an unusual public announcement, Comey outlined findings that included discovery of highly classified information sent and received on Clinton's private email servers, and signs that "hostile actors" gained access to email accounts of people who were sharing emails with Clinton." "

Serco

do a bunch more that didn't even make our story: As well as thanking God for his success, CEO Chris Hyman is a Pentecostal Christian who has released a gospel album in America and fasts every Tuesday. Amazingly, he was also in the World Trade Centre on 9/11, on the 47th floor addressing

[Serco]

shareholders.

Serco run navy patrol boats for the ADF, as well as search and salvage operations through their partnership with P&O which form Defence Maritime Services. Serco run two Australian jails already, Acacia in WA and Borallon in Queensland. They're one of the biggest companies In the UK for running electronic tagging of offenders under house arrest or parole."
"UK Cabinet Office – Emergency Planning College –

Serco

…..Types of Exercise Workshop Exercises These are structured discussion events where participants can explore issues in a less pressurised environment. They are an ideal way of developing solutions, procedures and plans rather than the focus being on decision making. Table Top Exercises These involve a realistic scenario and will follow a time line, either in real-time or with time jumps to concentrate on the more important areas. The participants would be expected to be familiar with the plans and procedures that are being used although the exercise tempo and complexity can be adjusted to suit the current state of training and readiness. Simulation and media play can be used to support the exercise. Table-top exercises help develop teamwork and allow participants to gain a better understanding of their roles and that of other agencies and organisations. Command/Control Post Exercises These are designed primarily to exercise the senior leadership and support staff in collective planning and decision making within a strategic grouping. Ideally such exercises would be run from the real command and control locations and using their communications and information systems [Feeling lucky, Punk?]. This could include a mix of locations and varying levels of technical simulation support. The Gold Standard system is flexible to allow the tempo and intensity to be adjusted to ensure maximum training benefit, or to fully test and evaluate the most important aspects of a plan. Such exercises also test information flow, communications, equipment, procedures, decision making and coordination. Live Exercises These can range from testing individual components of a system or organisation through to a full-scale rehearsal. They are particularly useful where there are regulatory requirements or with high-risk situations. They are more complex and costly to organise and deliver but can be integrated with Command Post Exercises as part of a wider exercising package." "

Serco

farewell to NPL after 19 years of innovation 8 January 2015

Serco

said goodbye to the National Physical Laboratory (NPL) at the end of December 2014 after 19 years of extraordinary innovation and science that has seen the establishment build a world-leading reputation and deliver billions of pounds of benefit for the UK economy. During that period under Serco's management and leadership, NPL has delivered an extraordinary variety and breadth of accomplishments for the UK's economy and industry. Some of the key achievements during that time have been:… It has been estimated that work carried out by the Centre of Carbon Measurement at NPL will save eight million tonnes of carbon emissions reductions (2% of UK footprint) and over half a billion pounds in economic benefit over the next decade…. NPL's caesium fountain atomic clock is accurate to 1 second in 158 million years and NPL is playing a key role in introducing rigour to high frequency trading [for

Serco

's front running banks] in the City through NPL [Zulu] Time."
"Base One Technologies, Ltd. is a DOMESTIC BUSINESS CORPORATION, located in New York, NY and was formed on Feb 15, 1994. This file was obtained from the Secretary of State and has a file number of 1795583.
This business was created 7,695 days ago in the New York SOS Office and the registered agent is C T Corporation System that does business at 111 Eighth Avenue, New York in New York.
After conducting a search for principals and owners of Base One Technologies, Ltd., we were able to find 2 owners and/or executives. Their information is listed below. This file was last updated on May 14, 2013.
Principals Liza R Zaneri Chief Executive Officer 15 Irving Place New Rochelle, NY 10801"
"

Serco

's Office of Partner Relations (OPR) helps facilitate our aggressive small business utilization and growth strategies. Through the OPR, Serco mentors four local small businesses under formal Mentor Protégé Agreements: Three sponsored by DHS (Base One Technologies, TSymmetry, Inc., and HeiTech Services, Inc.,) and the fourth sponsored by GSA (DKW Communications, Inc.). Serco and HeiTech Services were awarded the 2007 DHS Mentor Protégé Team Award for exceeding our mentoring goals."

http://www.dtic.mil/whs/directives/corres/pdf/100515p.pdf

"

[White's Club member]

Rupert Christopher Soames

OBE

(born 18 May 1959) is a British businessman, CEO of the outsourcing

[and long range death-betting bookmaker]

company

Serco

.[1] Soames was born in Croydon, Surrey, to Lord and Lady Soames. He is a grandson of Sir

Winston Churchill

, a nephew of the former Defence Secretary Duncan Sandys and Diana Churchill; the journalist Randolph Churchill and the actress and dancer Sarah Churchill and a great-nephew of the founders of the Scout movement, Robert Baden-Powell and Olave Baden-Powell. His brother is the Conservative MP Sir Nicholas Soames.

Education[edit]

Soames was educated at St. Aubyns Preparatory School in Rottingdean, East Sussex and Eton College,[2] and then Worcester College at the University of Oxford,[3] during which time he worked as a DJ at the London nightclub Annabel's, as well as being elected to the Presidency of the Oxford Union.[3]

Career[edit]

Upon graduation, he was offered a position at General Electric Company (GEC) by the managing director

Arnold Weinstock

. He remained at GEC for 15 years, working in the company's avionics and computing divisions, and became managing director of Avery Berkel, running the company's UK, India, Asia and Africa operations.[4] After leaving GEC in 1997, Soames joined the software company Misys as chief executive of its Midas-Kapiti division. He was promoted to chief executive of the Banking and Securities Division in June 2000.[5]

Soames left Misys after a disagreement with Misys founder Kevin Lomax on the company's direction, and was appointed chief executive of power hire group Aggreko in June 2003,[6] replacing Philip Harrower who died when his car collided with a train in the United States.[7]"."

Yours sincerely,

Field McConnell, United States Naval Academy, 1971; Forensic Economist; 30 year airline and 22 year military pilot; 23,000 hours of safety; Tel: 715 307 8222

David Hawkins Tel: 604 542-0891 Forensic Economist; former leader of oil-well blow-out teams; now sponsors Grand Juries in CSI Crime and Safety Investigation