by
United States Marine Field McConnell
Plum

City Online - (

AbelDanger.net

)
July 18, 2016
1.
Abel Danger
(
AD
) claims that Theresa May's UK Cabinet Office is using third party logistics (3PL) companies to synchronize the timing of victim deaths and associated news injects for a supranational government of world bankers and feminist elites.
2.
AD
claims that May's cabinet appointed
Serco
and its 8(a) companies to equip Clinton Foundation donors with a data network of 3PL servers to bet on the movement of weapons, crisis actors and news crews needed to record the killing of cops in Zulu time.
3.
AD
claims that
Serco
8(a) companies provide 3PL services for a phony Marine Corps
digital fires
training program allegedly set up by Hillary Clinton's military adviser James Jones, where the former Marine "data network specialist" Gavin Long allegedly learned how to spot fix the times of the deaths of the cops killed in Baton Rouge on July 17, 2016.
4. United States Marine Field McConnell asks James Comey – a former director of one of
Serco
's shareholder bankers
HSBC
and the current FBI director – to hand over any evidence of third-party logistics and death-betting services on Clinton server networks which might help families sue for wrongful deaths of three cops in Baton Rouge on July 17, 2016 (
http://www.abeldanger.net/2010/01/field-mcconnell-bio.html
).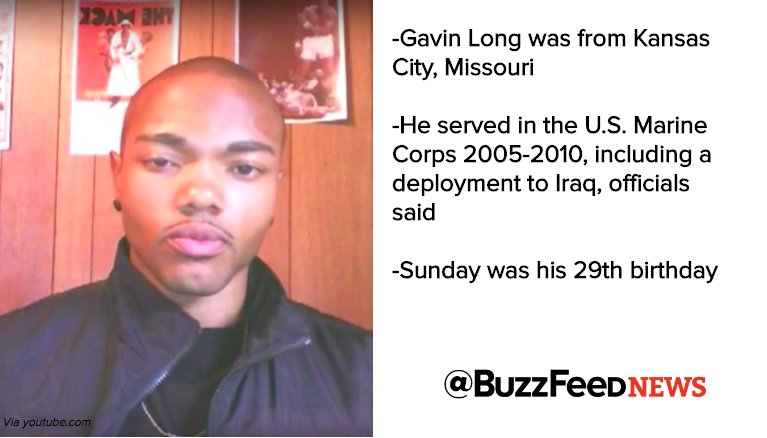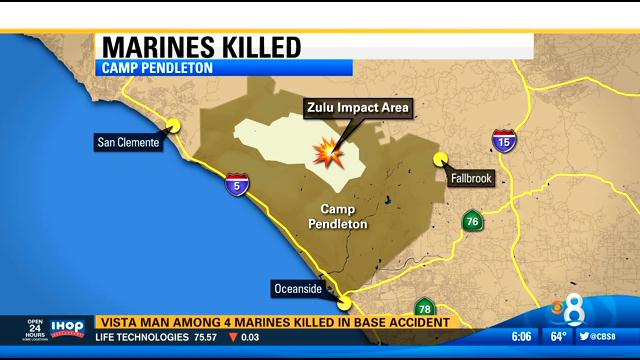 Listen to scanner communications from the shooting of Baton Rouge police officers
Copy of

SERCO

GROUP PLC: List of Subsidiaries AND Shareholders!
(Mobile Playback Version)
White's Club death-bet bookmaker services dates back to 1743 and – as Cameron's friend, Churchill's grandson and

Serco

CEO Rupert Soames well knows – only the technology to spot fix the Zulu time of victim death has changed.
Serco

... Would you like to know more?
Defense Ammunition Center [Outsourced to

Serco

]



"Digital Fires Instructor

Serco

- Camp Pendleton, CA Uses information derived from all military disciplines (e.g., aviation, ground combat, command and control, combat service support, intelligence, and opposing forces) to determine changes in enemy capabilities, vulnerabilities, and probable courses of action." "SHOOTING Gunman 'was seeking out' officers ambushed in Baton Rouge MIKE KUNZELMAN AND MELINDA DESLATTE BATON ROUGE, La. — The Associated Press Published Monday, Jul. 18, 2016 8:33AM EDT Last updated Monday, Jul. 18, 2016 9:49AM EDT What we know so far:
Suspect identified as Gavin Long, a Marine who served in Iraq Two "persons of interest arrested Three slain officers identified as Montrell Jackson, 32, Matthew Gerald, 41, and Brad Garafola, 45 Three other officers injured, and one remains in critical condition What we don't know: The motive behind the shootings is not yet known
A former Marine dressed in black and carrying extra ammunition ambushed police in Baton Rouge, shooting and killing three law enforcement officers less than two weeks after a black man was fatally shot by police there in a confrontation that sparked nightly protests that reverberated nationwide.
Three other officers were wounded Sunday, one critically. Police said the gunman was killed at the scene.
"His movements, his direction, his attention was on police officers," state police Col. Mike Edmonson said Monday morning. He would not elaborate but said the gunman "certainly was seeking out police officers," and he used the word "ambush" to describe the attack.
Edmonson also confirmed that investigators have interviewed people with whom the shooter had contact in Baton Rouge. However, Edmonson wouldn't say how many or give details. He stressed that the interviews don't mean that those people were involved in the shooting and urged any others who might have had contact with or information about shooter Gavin Long to come forward.
The shooting less than a mile from police headquarters added to the tensions across the country between the black community and police. Just days earlier, one of the slain officers had posted an emotional Facebook message about the challenges of police work in the current environment.
President Barack Obama urged Americans to tamp down inflammatory words and actions.
"We don't need careless accusations thrown around to score political points or to advance an agenda. We need to temper our words and open our hearts ... all of us," Obama said.
The gunman was identified as Gavin Long of Kansas City, who turned 29 on Sunday.
Long, who was black, served in the Marines from 2005 to 2010, reaching the rank of sergeant. He deployed to Iraq from June 2008 to January 2009, according to military records.
Although he was believed to be the only person who fired at officers, authorities were investigating whether he had some kind of help.
"We are not ready to say he acted alone," state police spokesman Major Doug Cain said. Two "persons of interest" were detained for questioning in the nearby town of Addis. They were later released without any charges being filed.
While in the military, Long was awarded several medals, including one for good conduct, and received an honourable discharge. His occupational expertise was listed as "data network specialist."
Long sought to change his name last year and said he was part of a largely black group that claims to separate from state and federal governments.
He sought to change his name to Cosmo Setepenra in a document filed in May, 2015, with the Jackson County Recorder of Deeds. He also refers to himself as a member of the Washitaw de Dugdahmoundyah, also known as the Washitaw Nation.
The groups says it's a sovereign Native American nation within the boundaries of the U.S. The name-change document ends: "Standing firm on the Ancient Principles of, LOVE, TRUTH, PEACE, FREEDOM AND JUSTICE."
The University of Alabama issued a statement saying Long attended classes for one semester in the spring of 2012. A school spokesman said university police had no interactions with him.
In Kansas City, police officers, some with guns drawn, converged on a house listed as Long's.
It was the fourth high-profile deadly encounter in the United States involving police over the past two weeks. In all, the violence has cost the lives of eight officers, including those in Baton Rouge, and two civilians and sparked a national debate over race and policing.
Authorities initially believed that additional assailants might be at large, but hours later said there were no other active shooters. They did not discuss the gunman's motive or any relationship to the wider police conflicts. The shooting began at a gas station on Airline Highway. According to radio traffic, Baton Rouge police answered a report of a man with an assault rifle and were met by gunfire. For several long minutes, they did not know where it was coming from.
The radio exchanges were made public Sunday by the website Broadcastify.
Nearly 2 1/2 minutes after the first report of an officer getting shot, an officer on the scene is heard saying police do not know the shooter's location.
Almost 6 minutes pass after the first shots are reported before police say they have determined the shooter's location. About 30 seconds later, someone says shots are still being fired.
The recording lasts about 17 minutes and includes urgent calls for an armoured personnel carrier called a BearCat.
"There simply is no place for more violence," Louisiana Gov. John Bel Edwards said. "It doesn't further the conversation. It doesn't address any injustice perceived or real. It is just an injustice in and of itself."
From his window, Joshua Godwin said he saw the suspect, who was dressed in black with a ski mask, combat boots and extra bullets. He appeared to be running "from an altercation."
Mike Spring awoke at a nearby house to a sound that he thought was from firecrackers. The noise went on for 5 to 10 minutes, getting louder.
Of the two officers who survived the shooting, one was hospitalized in critical condition, and the other was in fair condition. Another officer was being treated for non-life-threatening injuries, hospital officials said.
Two of the slain officers were from the Baton Rouge Police Department: 32-year-old Montrell Jackson, who had been on the force for a decade, and 41-year-old Matthew Gerald, who had been there for less than a year.
The third fatality was Brad Garafola, 45 and a 24-year veteran of the East Baton Rouge Sheriff's Office.
Jackson, who was black, posted his message on Facebook on July 8, just three days after the death of 37-year-old Alton Sterling, a black man killed by white Baton Rouge officers after a scuffle at a convenience store.
In the message, Jackson said he was physically and emotionally tired and complained that while in uniform, he gets nasty looks. When he's out of uniform, he said, some people consider him a threat.
A friend of Jackson's family, Erika Green, confirmed the posting, which is no longer on Facebook. A screenshot of the image was circulating widely on the Internet.
Police-community relations in Baton Rouge have been especially tense since Sterling's death. The killing was captured on cellphone video.
It was followed a day later by the shooting death of another black man in Minnesota, whose girlfriend livestreamed the aftermath of his death on Facebook. The next day, a black gunman in Dallas opened fire on police at a protest about the police shootings, killing five officers and heightening tensions even further.
Thousands of people protested Sterling's death, and Baton Rouge police arrested more than 200 demonstrators. Sterling's nephew condemned the killing of the three Baton Rouge officers. Terrance Carter spoke Sunday to The Associated Press by telephone, saying the family just wants peace.
"My uncle wouldn't want this," Carter said. "He wasn't this type of man."
A few yards from a police roadblock on Airline Highway, Keimani Gardner was in the parking lot of a warehouse store that would ordinarily be bustling on a Sunday afternoon. He and his girlfriend both work there. But the store was closed because of the shooting.
"It's crazy. ... I understand some people feel like enough is enough with, you know, the black community being shot," said Gardner, an African-American. "But honestly, you can't solve violence with violence."
Michelle Rogers and her husband drove near the shooting scene, but were blocked at an intersection closed by police. "I can't explain what brought us here," she said. "We just said a prayer in the car for the families."
Also Sunday, a domestic violence suspect opened fire on a Milwaukee police officer who was sitting in his squad car. The officer was seriously wounded, and the suspect fled and apparently killed himself, authorities said."
"Marine Corps Base Camp Pendleton is the major

West Coast

base of the

United States Marine Corps.

It is located on the Southern California coast, in San Diego County, and bordered by Oceanside to the south, Cleveland National Forest, Orange and Riverside counties to the north, and Fallbrook to the east. The base is split into North and South and was established in 1942 to train U.S. Marines for service in World War II. By October 1944, Camp Pendleton was declared a "permanent installation" and by 1946, it became the home of the 1st Marine Division. It was named after Major General

Joseph Henry Pendleton

(1860–1942), who had long advocated setting up a training base for the Marine Corps on the west coast. Today it is the home to myriad Operating Force units including the I Marine Expeditionary Force and various training commands."
"Theresa May blocks Gary McKinnon's extradition to US Computer hacker Gary McKinnon wins his 10-year fight against extradition today after Home Secretary Theresa May stepped in to halt proceedings.
.. The Home Secretary announced today that she had stopped Gary McKinnon's extradition to the US on human rights grounds.
Mrs May told the Commons that she had given the "most careful consideration" to all the legal and medical evidence before concluding there was a significant risk the 46-year-old, who suffers from Asperger syndrome, would try to kill himself if forced to stand trial in the US.
Mr McKinnon was accused by US prosecutors of "the biggest military computer hack of all time", but he claims he was simply looking for evidence of UFOs.
Mrs May said it was a "difficult and exceptional case" but it was now up to the director of public prosecutions to determine whether there was enough evidence for Mr McKinnon to face charges in the UK."
"

Serco

Wins $84 Million U.S. Navy ID/IQ Contract to Provide Hazardous Material Program [3PL] Logistics Support March 31, 2010 RESTON, VIRGINIA – April 1, 2010 –

Serco

Inc., a provider of professional, technology, and management services to the federal government, announced today that the Company has received a single award indefinite delivery, indefinite quantity (ID/IQ) contract with the U.S. Navy's Commander, Fleet and Industrial Supply Centers (COMFISCS).

Serco

will assist with the implementation of the Consolidated Hazardous Material Reutilization and Inventory Management Program (CHRIMP) and provide logistical support for procurement, management, issuance and disposal of HAZMAT products and chemicals for the Hazardous Material Control and Management (HMC&M) Program. The recompete contract has a six-month base period with three one-year option periods and is valued at approximately $84 million, inclusive of the options.


Serco

will provide program management, information technology and Third Party Logistics (3PL) support for Navy's HAZMAT management system.

Serco

's ashore and afloat HAZMAT support on this contract include technicians in Fleet Concentration Areas to provide shipboard support, maintenance of the HAZMAT IT solution, and operation of the HAZMAT supply chain.

Serco

's HAZMAT solution helps minimize costs and protect the environment through material reuse, recycling, reutilization, and spill prevention programs. Serco has been providing similar services to COMFISCS since 1998.
"We are excited to have the opportunity to continue our longstanding partnership with COMFISCS supporting U.S. Navy HAZMAT operations." said Earl Eaton,

Serco

's Vice President of Navy Logistics. "Our people are proud of their contributions to the Navy and

Serco

is gratified to know the Navy finds value in our global supply chain and technical capabilities."
COMFISCS provides Navy, Marine Corps, Joint, and Allied Forces with global logistics capabilities enabling them to take the fight to the enemy.

Serco

will assist COMFISCS in supporting ashore and operational forces with comprehensive hazardous materials support services worldwide."
"

Serco

Case Study [Third Party] Logistics Support for London Cycle Hire Scheme "Total Logistics was appointed by FTSE100 service company

Serco

to provide logistics support for the London Cycle Hire scheme (Barclays Cycle Hire), an initiative pledged by the Mayor of London as part of his election manifesto. … The scheme, designed to encourage a healthier way of getting around London, as an alternative to tube or bus, comprises 400 docking stations, with 10,000 docking points and 6,000 bikes around the capital.

Serco

was awarded the contract by Transport for London (TfL) to establish and operate the scheme, and partnered with Public Bike Service Company (PBSC), suppliers of the kit used for the Montreal cycle hire scheme, to provide the physical assets.

Serco

enlisted Total Logistics to develop the logistics plan for the installation phase and to help appoint a third party logistics (3PL) partner to carry out the receipt, consolidation and distribution of the PBSC equipment." "Third-party logistics (abbreviated 3PL, or sometimes TPL) in

logistics

and

supply chain management

is a company's use of

third party

businesses to

outsource

elements of the company's

distribution

and

fulfillment

services. Third party logistics providers typically specialize in integrated operation,

warehousing

and

transportation

services which can be scaled and customized to customers' needs based on market conditions, such as the demands and delivery service requirements for their products and materials. Often, these services go beyond logistics and include value-added services related to the production or procurement of goods, i.e., services that integrate parts of the supply chain. When this integration occurs, the provider is then called a third-party supply chain management provider (3PSCM) or supply chain management service provider (SCMSP). 3PL targets particular functions within supply management, such as warehousing, transportation, or raw material provision.[

1

]" "In Theresa May's government, the macho men make the noise and the women run the country

JAMES KIRKUP

Likewise, Westminster obsesses over Nick Timothy, Mrs May's joint chief of staff, feting him as the most important man in the country – and all but ignoring Fiona Hill, also chief of staff (the first woman to hold the post) and just as significant a figure in our national life.
In politics as in life, the macho men will make the noise, but it'll be the women – and perhaps a few men untroubled by the insecurities that are part and parcel of machismo – who get on with the stuff that really matters. Be in no doubt: this is a woman's Government, and all the better for it." "UK Cabinet Office – Emergency Planning College –

Serco

…..Types of Exercise Workshop Exercises These are structured discussion events where participants can explore issues in a less pressurised environment. They are an ideal way of developing solutions, procedures and plans rather than the focus being on decision making. Table Top Exercises These involve a realistic scenario and will follow a time line, either in real-time or with time jumps to concentrate on the more important areas. The participants would be expected to be familiar with the plans and procedures that are being used although the exercise tempo and complexity can be adjusted to suit the current state of training and readiness. Simulation and media play can be used to support the exercise. Table-top exercises help develop teamwork and allow participants to gain a better understanding of their roles and that of other agencies and organisations. Command/Control Post Exercises These are designed primarily to exercise the senior leadership and support staff in collective planning and decision making within a strategic grouping. Ideally such exercises would be run from the real command and control locations and using their communications and information systems [Feeling lucky, Punk?]. This could include a mix of locations and varying levels of technical simulation support. The Gold Standard system is flexible to allow the tempo and intensity to be adjusted to ensure maximum training benefit, or to fully test and evaluate the most important aspects of a plan. Such exercises also test information flow, communications, equipment, procedures, decision making and coordination. Live Exercises These can range from testing individual components of a system or organisation through to a full-scale rehearsal. They are particularly useful where there are regulatory requirements or with high-risk situations. They are more complex and costly to organise and deliver but can be integrated with Command Post Exercises as part of a wider exercising package." "FBI: 'Hostile Actors' Likely Hacked Clinton Email Secrets Comey recommends not prosecuting presumed Democratic nominee BY:

Bill Gertz

July 6, 2016 5:00 am An extensive FBI investigation found evidence that foreign government hackers accessed private emails sent by former secretary of state Hillary Clinton but no direct evidence spies hacked into the several unsecure servers she used.
FBI Director James Comey revealed Tuesday the 11-month probe into Clinton's private email servers uncovered negligent handling of very sensitive classified information that was placed on several unsecure servers between 2009 and 2013, when Clinton served as secretary of state.
In an unusual public announcement, Comey outlined findings that included discovery of highly classified information sent and received on Clinton's private email servers, and signs that "hostile actors" gained access to email accounts of people who were sharing emails with Clinton.
"Following a management buyout in 1987, RCA Services Limited was renamed

Serco

Limited. In 1988, the company achieved a full listing on the London Stock Exchange as

Serco

Group plc. A period of expansion and diversification followed. Governments across the developed world were beginning programmes of management reform and outsourcing, introducing competition for the services needed to sustain and improve public services. At the same time, private sector organisations increasingly saw the value of outsourcing support services, freeing up management to focus on core activities. Serco won business in the civil government, transport and commercial/industrial markets, and established operations in Asia Pacific and North America."
"

Serco

farewell to NPL after 19 years of innovation 8 January 2015

Serco

said goodbye to the National Physical Laboratory (NPL) at the end of December 2014 after 19 years of extraordinary innovation and science that has seen the establishment build a world-leading reputation and deliver billions of pounds of benefit for the UK economy. During that period under

Serco

's management and leadership, NPL has delivered an extraordinary variety and breadth of accomplishments for the UK's economy and industry. Some of the key achievements during that time have been:… It has been estimated that work carried out by the Centre of Carbon Measurement at NPL will save eight million tonnes of carbon emissions reductions (2% of UK footprint) and over half a billion pounds in economic benefit over the next decade…. NPL's caesium fountain atomic clock is accurate to 1 second in 158 million years and NPL is playing a key role in introducing rigour to high frequency trading in the City through NPL

[Zulu]

Time.

"

"'The US government decided not to pursue criminal charges against

HSBC

for allowing terrorists and drug dealers to launder millions of dollars after George Osborne and the UK banking regulator intervened to warn that prosecuting Britain's biggest bank could lead to a "global financial disaster." On Monday, a congressional report published letters and emails from Osborne and Financial Services Authority (FSA) officials to their US counterparts warning that launching criminal action against

HSBC

in 2012 could have sparked a "financial calamity". The House financial services committee report said the UK interventions "played a significant role in ultimately persuading the DoJ [Department of Justice] not to prosecute

HSBC

". Instead of pursuing a prosecution, the bank agreed to pay a record $1.92bn (£1.4bn) fine. The report revealed that Osborne wrote to Ben Bernanke, who was then the Federal Reserve chairman, and Timothy Geithner, the then treasury secretary, to warn that prosecuting a "systemically important financial institution" like

HSBC

"could lead to [financial] contagion" and pose "very serious implications for financial and economic stability, particularly in Europe and Asia." … The 2012 settlement detailed how Mexico's Sinaloa drug cartel and Colombia's Norte del Valle cartel laundered $881 million through

HSBC

and a Mexican unit. In some cases, Mexican branches had widened tellers' windows to allow big boxes of cash to be pushed across the counters..'"
"Police drop investigation into

Serco

prisoner transport contract The outsourcing group said there was no evidence of individual or corporate wrongdoing By

Marion Dakers

7:42AM GMT 19 Dec 2014 The City of London Police has closed an investigation into

Serco

's prisoner transport contract after more than a year of work, enabling the firm to continue with the contract until 2018.
The Ministry of Justice called in the police in August 2013 to examine whether

Serco

had misleadingly recorded prisoners as being ready for court when they were not, in order to meet the performance criteria of the contract.
However,

Serco

said on Friday that the probe into the Prisoner Escort and Custody Services (PECS) contract had been closed after the police found no evidence to support bringing charges against the outsourcing firm or its staff.
"The information obtained was also sufficient for the City of London Police to conclude there was no evidence of any corporate-wide conspiracy or an intention to falsify figures to meet the DRACT [designated ready and available for court time] contract requirement by senior

Serco

management or at the board level of the company," the firm said in a statement.
The Ministry of Justice had said it would end the contract immediately if the firm's board was found to have done wrong."
"Base One Technologies, Ltd. is a DOMESTIC BUSINESS CORPORATION, located in New York, NY and was formed on Feb 15, 1994. This file was obtained from the Secretary of State and has a file number of 1795583.
This business was created 7,695 days ago in the New York SOS Office and the registered agent is C T Corporation System that does business at 111 Eighth Avenue , New York in New York.
After conducting a search for principals and owners of Base One Technologies, Ltd., we were able to find 2 owners and/or executives. Their information is listed below. This file was last updated on May 14, 2013. Principals Liza R Zaneri Chief Executive Officer 15 Irving Place New Rochelle, NY 10801" "

Serco

's Office of Partner Relations (OPR) helps facilitate our aggressive small business utilization and growth strategies. Through the OPR,

Serco

mentors four local small businesses under formal Mentor Protégé Agreements: Three sponsored by DHS (Base One Technologies, TSymmetry, Inc., and HeiTech Services, Inc.,) and the fourth sponsored by GSA (DKW Communications, Inc.).

Serco

and HeiTech Services were awarded the 2007 DHS Mentor Protégé Team Award for exceeding our mentoring goals."

http://www.dtic.mil/whs/directives/corres/pdf/100515p.pdf




"[DOJ

Pride

and

Serco

's 8(a) protégé company Base One Technologies]

Information Security Services Information Security Planning is the process whereby an organization seeks to protect its operations and assets from data theft or computer hackers that seek to obtain unauthorized information or sabotage business operations. Without a properly planned and managed Information Security Plan, an organization runs the risk of law suits, loss of data, compromised operations and loss of reputation. Our experts have secured some of the world largest and most complex commercial and carrier networks, as well as conducted extensive analysis and implementation work on some of the Federal Government's most sensitive and critical environments, such as the FAA

[and the

Serco

-mentored Pentagon Renovation project]

.
Base One Technologies takes your information security needs seriously! We conduct business analysis, install solutions and protect your network from unauthorized entry and data loss. We are there in the beginning to provide guidance and support to your data security program, through to implementation and eventually during the support life cycle providing process and procedures for incident reporting, analysis and counter measures.
Base One Technologies
Expertly researches, designs, and develops information security policies that protect your data and manage your firm's information technology risk at levels acceptable to your business.
Performs architectural assessments and conducts both internal and external penetration testing. The results of these efforts culminate in an extensive risk analysis and vulnerabilities report.
Develops and implements multi-layer Information Security Solutions, practices and procedures. We deploy Intrusion Detection Systems (IDS) and IP Security with VPN solutions using Cisco routers, Frame Relay, firewalls, address and port translation, obscurity standards and authentication technologies (AAA, 3DES, TACACS, etcŠ), to enhance and meet the level of Data Security required for global organizations.
Conducts IT Security and Risk Assessment in Federal government as well as security testing, implementing security for multiple platforms and operating systems around the world.
Ability to conduct business process analysis to provide technical security countermeasures, risk management and data communications security planning for large organizations.
Provides computer security integration for web server and traditional client-server based applications. We secure environments up to as many layers as required by our clients' policies, industry practices, and regulating bodies - including the desktop and user experience as required. Develops, implements and supports Information Security Counter measures such as honey-pots and evidence logging and incident documentation processes and solutions."
"Originally appeared at Chuck Baldwin LIVE A missionary friend of mine in Eastern Europe recently gave me a heads up regarding an excellent article written by Sebastian Swift entitled "5 Confirmed False Flag Operations And How To Spot Them In The Future."

Swift writes, "The false flag phenomenon is distinctively modern and used as an ideological weapon to control populations with the fear of a manufactured enemy. They are used in ostensibly democratic systems where people believe they have inalienable rights. Such democratic systems--primarily the United States, Israel, and Great Britain--must shock people into sociopolitical and geopolitical consent and, as such, require sophisticated modern propaganda systems and advanced covert operations teams with highly proficient skills."
Here are his telltale signs of a false flag operation:
There is an immediate comprehensive narrative, including a convenient culprit. Law enforcement, government agencies, and the mainstream media immediately proffer a narrative that completely explains the event and encourages citizens to tie their intellectual understanding of the tragedy to the emotions they experience. In his lecture at Contact in the Desert, [author and researcher] Richard Dolan noted that a distinguishing characteristic of a false flag operation is that the official narrative IS NOT questioned by the media. There are often legislative, ideological and sociopolitical power plays waiting in the wings, which the government can immediately implement.
The official narrative has obvious domestic and geopolitical advantages for the governing body. The Bush administration used 9/11 to usher in the War on Terror, which has served as a lynchpin for countless civil liberty infringements by the national security state, including ubiquitous domestic surveillance and indefinite detention.
The narrative behind the attack serves to leverage emotions like fear, as well as patriotism, in order to manufacture consent around a previously controversial issue. For example, many of the recent domestic terror attacks, including the Aurora [and Orlando] shooting[s], have exacerbated and reinforced advocacy of gun control legislation.
Military training drills and police drills occur on the day of and very near the attack itself, causing confusion to obscure eye witness testimony and allowing orchestrators to plant both patsies, disinformation and backup operatives. This is no small point. An incredible percentage of major domestic or international terror attacks have involved simultaneous "training drills." This list includes, but is not limited to, the infamous NORAD drills of 9/11, the 7/7 London Bombings, the 2011 Norway shooting, the Aurora shooting, Sandy Hook, and the Boston Marathon. Though none of the aforementioned events can be confirmed or denied without a doubt, they bear a striking resemblance to previous false flag attacks and should be looked at with an investigative eye…
Our Founding Fathers believed their government (the British Crown) was deliberately conspiring against them. Thomas Jefferson said as much in our Declaration of Independence:
"Prudence, indeed, will dictate that Governments long established should not be changed for light and transient causes; and accordingly all experience hath shewn, that mankind are more disposed to suffer, while evils are sufferable, than to right themselves by abolishing the forms to which they are accustomed. But when a long train of abuses and usurpations, pursuing invariably the same Object evinces a design to reduce them under absolute Despotism, it is their right, it is their duty, to throw off such Government, and to provide new Guards for their future security."
Read it again: "But when a long train of abuses and usurpations, pursuing invariably the same Object evinces a DESIGN to reduce them under absolute Despotism . . . ." Jefferson and the rest of America's founders believed that there was a "design" (i.e, "plot," "scheme," or "conspiracy," if you please) to "reduce them under absolute Despotism." So, if you believe that government conspiracy is only for kooks, you must include America's Founding Fathers in that group….
Again, I submit if we deliberately "shut our eyes against a painful truth," liberty is not long for this country. And that includes admitting when a tragedy is NOT a conspiracy. But it also means admitting when evidence suggests that it IS." "

[White's Club member]

Rupert Christopher Soames

OBE

(born 18 May 1959) is a British businessman, CEO of the outsourcing company

Serco

.[1] Soames was born in Croydon, Surrey, to Lord and

Lady Soames

. He is a grandson of Sir

Winston Churchill

, a nephew of the former Defence Secretary

Duncan Sandys

and

Diana Churchill

; the journalist

Randolph Churchill

and the actress and dancer

Sarah Churchill

and a great-nephew of the founders of the Scout movement, Robert Baden-Powell and

Olave Baden-Powell

. His brother is the Conservative MP Sir

Nicholas Soames

.
Education[edit]
Soames was educated at

St. Aubyns Preparatory School

in

Rottingdean

, East Sussex and

Eton College

,[2] and then

Worcester College

at the

University of Oxford

,[3] during which time he worked as a DJ at the London nightclub Annabel's, as well as being elected to the Presidency of the

Oxford Union

.[3]
Career[edit]
Upon graduation, he was offered a position at

General Electric Company

(GEC) by the managing director

Arnold Weinstock

. He remained at GEC for 15 years, working in the company's avionics and computing divisions, and became managing director of Avery Berkel, running the company's UK, India, Asia and Africa operations.[4]
After leaving GEC in 1997, Soames joined the software company

Misys

as chief executive of its Midas-Kapiti division. He was promoted to chief executive of the Banking and Securities Division in June 2000.[

5

]
Soames left Misys after a disagreement with Misys founder Kevin Lomax on the company's direction, and was appointed chief executive of power hire group

Aggreko

in June 2003,[6] replacing Philip Harrower who died when his car collided with a train in the United States.[

7

]
Soames was appointed Officer of the

Order of the British Empire

(OBE) in the 2010 New Year Honours.[

8

] In November 2010 Rupert Soames gave a speech to Holyrood in which he warned, "In the UK, we are already close to the rocks, because, over the next 8 years a third of our coal-fired capacity, two-thirds of our oil-fired capacity, and nearly three-quarters of our nuclear capacity will be closed down either through age or the impact of the European

Large Combustion Plant Directive

. Absent a massive and immediate programme of building new power stations, with concrete being poured in the next two years, we will be in serious danger of the lights going out." "

Serco

do a bunch more that didn't even make our story: As well as thanking God for his success, CEO Chris Hyman is a Pentecostal Christian who has released a gospel album in America and fasts every Tuesday.

Amazingly, he was also in the World Trade Centre on 9/11, on the 47th floor addressing

[Serco]

shareholders

Serco

run navy patrol boats for the ADF, as well as search and salvage operations through their partnership with P&O which form Defence Maritime Services. Serco run two Australian jails already, Acacia in WA and Borallon in Queensland. They're one of the biggest companies In the UK for running electronic tagging of offenders under house arrest or parole." Yours sincerely,


Field McConnell, United States Naval Academy, 1971; Forensic Economist; 30 year airline and 22 year military pilot; 23,000 hours of safety; Tel: 715 307 8222

David Hawkins Tel: 604 542-0891 Forensic Economist; former leader of oil-well blow-out teams; now sponsors Grand Juries in CSI Crime and Safety Investigation