by
United States Marine Field McConnell
Plum

City Online - (

AbelDanger.net

)
July 14, 2016
1.
Abel Danger
(
AD
) claims that Theresa May – a former senior advisor in International Affairs at the Association for Payment Clearing Services – has authorized banks to fund ethnic-cleansing program which eliminate or weaken communities deemed least useful in the development of a supranational government of world bankers and a feminist elite.
2.
AD
claims that since 1994, May's banks have been funding
Serco
's 8(a) protégé company Base One Technologies for ethnic-cleansing missions synchronized in Zulu time over a network of private servers involving mass murder, assassinations and genocidal rape.
3.
AD
claims that
Serco
used Zulu signals from the NPL clock to distribute images over a server in the custody of Hillary Clinton of the snuff-film murder of the late Christopher Stevens, the former U.S. Ambassador to Libya, in Benghazi on September 11, 2012.
4. United States Marine Field McConnell asks James Comey – a former director of one of May's ethnic-cleansing bankers
HSBC
and the current FBI director – to hand over any evidence of the use of the Clinton server to families intending to sue for damages in re the wrongful deaths of their relatives in Benghazi on September 11, 2012 (
http://www.abeldanger.net/2010/01/field-mcconnell-bio.html
).
13 Hours: The Secret Soldiers of Benghazi - Official Trailer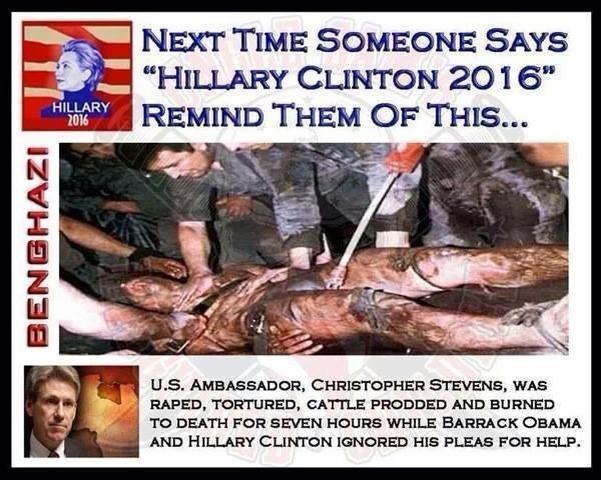 WOW! Hillary laughingly testifies that Chris Stevens was
JOKING when asking for MORE SECURITY!!
Theresa May blocks Gary McKinnon's extradition to US
Copy of

SERCO

GROUP PLC: List of Subsidiaries AND Shareholders!
(Mobile Playback Version)
White's Club death-bet bookmaker services dates back to 1743 and – as Cameron's friend, Churchill's grandson and

Serco

CEO Rupert Soames well knows – only the technology to spot fix the Zulu time of victim death has changed.
Serco

... Would you like to know more?
Defense Ammunition Center [Outsourced to

Serco

]



"Digital Fires Instructor

Serco

- Camp Pendleton, CA Uses information derived from all military disciplines (e.g., aviation, ground combat, command and control, combat service support, intelligence, and opposing forces) to determine changes in enemy capabilities, vulnerabilities, and probable courses of action." "John Christopher "Chris" Stevens (April 18, 1960 – September 11, 2012) was an American

career diplomat

and

lawyer

who served as the

U.S. Ambassador to Libya

from May 22, 2012 to September 11, 2012.[3][

4

] Stevens was killed when the U.S. consulate in

Benghazi

, Libya

was attacked by militants on September 11–12, 2012

.[3][5] … Stevens was the first U.S. ambassador to die in office since the 1988 airplane crash in Pakistan which killed

Arnold Lewis Raphel

. Stevens was the

eighth U.S. Ambassador to be killed while in office

.[16]Libyan officials suggested that it might have been a revenge attack mounted by loyalists (of deceased Libyan leader

Muammar Gaddafi

) who were defeated in the

Libyan Civil War

the previous year.[17]Later reports suggested that the attack was coordinated and planned in advance, with any protests either coincidental or possibly diversionary.[18] Libyan president

Muhammad Magariaf

blamed elements of Ansar al-Sharia for the killing, linking them to Al-Qaeda in the Islamic Maghreb.
During the attack a fire was set against the main consulate building with three Americans inside—Stevens, Sean Smith, and a security officer.[19] According to U.S. officials, the security officer escaped and the staff found Smith dead. However, the staff were unable to locate Stevens before being driven from the building under small-arms fire.[19] Stevens apparently became separated from his staff while trying to escape to the roof and was allegedly overcome by smoke inhalation.[20][21] Local civilians found Stevens and brought him to the Benghazi Medical Centre in a state of cardiac arrest. Medical personnel tried to resuscitate him, but he was pronounced dead at about 2 a.m. local time on September 12, 2012.[19]
The surviving Americans were taken to a safe house. A rescue squad consisting of eight U.S. military or former military was sent from Tripoli, the capital. They were ambushed and the safe house came under attack. Two more Americans died, including one sent from Tripoli; several were wounded.[19][22][23] Later reports identified the victims as

Tyrone S. Woods

and

Glen A. Doherty

, both former

Navy SEALs

working as security and intelligence contractors.[24][25]
According to the Daily Mail, Ambassador Stevens had sent out a diplomatic cable expressing concerns that security at

Benghazi

was compromised on the day he was killed.[26] Stevens stated that two Libyan security groups were threatening to withdraw over a disagreement on U.S. policy whether centrist politician

Mahmoud Jibril

would become Libya's prime minister.
Stevens is buried in Forester's Cemetery in Grass Valley, California.[

27

]"
"HILLARY'S BENGHAZI STAND-DOWN ORDER EXPOSED Benghazi film unlocks the cover-up. January 13, 2016

Kenneth R. Timmerman

A preview by Benghazi security officer Kris "Tanto" Paronto of 13 Hours, the block-buster Michael Bay film that premieres on Thursday, raises dramatic new questions about the refusal by Secretary of State Hillary Clinton to authorize a military rescue of the besieged U.S. diplomatic facility and the nearby CIA Annex on Sept 11-12, 2012. In a presentation at a conference organized by the Maryland Citizen Action Network last weekend, Paronto revealed that two AC-130H "Spectre" gunships were "on call" that night, both within range of Benghazi.
One of them was a six-hour flight away, co-located with a U.S. special operations team in Djibouti.
The other was at Naval Air Station Sigonella, in Sicily. "That's a 45-minute flight," Paronto said.
The Spectre gunship with its 25mm rapid-fire gatling guns, its 40 mm precision Bofors gun, and its 105mm canon is "good in urban warfare because you have little collateral damage," Paronto explained.
In fact, it was just what the beleaguered security team needed. They could see the jihadis advancing on the Annex compound throughout the night and lit them up with lasers, which the airborne crew could have used for precision targeting purposes.

On-line videos

of the Spectre gunship in operation show that it can walk its cannons up narrow streets, killing fighters while leaving the surrounding buildings intact and people inside them unharmed.
"I asked for the Spectre and ISR [an armed Predator drone] at 9:37 pm," Paronto said, certain that the attacks actually started at 9:32 pm local time, not 9:42 pm as previously reported. "At midnight, they told us they were still working on getting us that Spectre gunship. Not that it was not available, but that they were still working on it."
And there were more forces immediately available for a rescue effort, in particular, the European Command (EUCOM) Commander's In-Extremis Force, which was then on a counter-terrorism training mission in Croatia, a 3 hour flight from Benghazi.
Paronto knew people in that unit, and remembers calling them after he and his security team got back to the CIA Annex from the diplomatic compound, where they had just rescued the surviving U.S. personnel. "They were loading their gear into their aircraft and ready to go," he recalled.
Later, his friends in the unit told him they had been shut down sometime after midnight.
All evidence now points to a specific stand-down order issued by Secretary Clinton, since the Libyan facilities came under her direct authority. Without a specific request for assistance from the State Department, the Pentagon was powerless to act.
Last month, the State Department released a critical email, sent at 7:09 pm Washington time (1:09 am Benghazi time) from Jeremy Bash, a top aide to Secretary of Defense Leon Panetta, informing Mrs. Clinton's office of various military assets that were "spinning up as we speak" to deploy to Benghazi.
Among those assets were C-110 in Croatia, two U.S. Marine Corps Fleet Antiterrorism Security Team (FAST) platoons based in Rota, Spain, the Spectre gunships, armed Predator drones, and possibly elements of Marine Expeditionary Units in the Mediterranean and the Red Sea.
In preparation for deploying C-110 directly to Benghazi from Croatia, General Carter Ham, commander-in-chief of Africa Command (AFRICOM), issued orders transferring authority for C-110 to him from European Command (EUCOM). General Ham was doing what any smart U.S. military officer would have done, by laying the ground work for a formal order he expected to come down an hour or two later."
"FBI: 'Hostile Actors' Likely Hacked Clinton Email Secrets Comey recommends not prosecuting presumed Democratic nominee BY:

Bill Gertz

July 6, 2016 5:00 am An extensive FBI investigation found evidence that foreign government hackers accessed private emails sent by former secretary of state Hillary Clinton but no direct evidence spies hacked into the several unsecure servers she used.
FBI Director James Comey revealed Tuesday the 11-month probe into Clinton's private email servers uncovered negligent handling of very sensitive classified information that was placed on several unsecure servers between 2009 and 2013, when Clinton served as secretary of state.
In an unusual public announcement, Comey outlined findings that included discovery of highly classified information sent and received on Clinton's private email servers, and signs that "hostile actors" gained access to email accounts of people who were sharing emails with Clinton.
"Following a management buyout in 1987, RCA Services Limited was renamed

Serco

Limited. In 1988, the company achieved a full listing on the London Stock Exchange as

Serco

Group plc. A period of expansion and diversification followed. Governments across the developed world were beginning programmes of management reform and outsourcing, introducing competition for the services needed to sustain and improve public services. At the same time, private sector organisations increasingly saw the value of outsourcing support services, freeing up management to focus on core activities. Serco won business in the civil government, transport and commercial/industrial markets, and established operations in Asia Pacific and North America."
"Ethnic cleansing is the systematic forced removal of

ethnic

or religious groups from a given territory by a more powerful ethnic group, with the intent of making it ethnically

homogeneous

.[

1

] The forces applied may be various forms of

forced migration

(deportation, population transfer), intimidation, as well as mass murder and

genocidal rape

.
Ethnic cleansing is usually accompanied with the efforts to remove physical and cultural evidence of the targeted group in the territory through the destruction of homes, social centers, farms, and infrastructure, and by the desecration of monuments, cemeteries, and places of worship.
Initially used by the perpetrators during the

Yugoslav Wars

and cited in this context as a euphemism akin to that of the "

Final Solution

", by the 1990s the term gained widespread acceptance due to journalism and media's heightened use of the term in its generic meaning.[2]"
"

Serco

farewell to NPL after 19 years of innovation 8 January 2015

Serco

said goodbye to the National Physical Laboratory (NPL) at the end of December 2014 after 19 years of extraordinary innovation and science that has seen the establishment build a world-leading reputation and deliver billions of pounds of benefit for the UK economy. During that period under

Serco

's management and leadership, NPL has delivered an extraordinary variety and breadth of accomplishments for the UK's economy and industry. Some of the key achievements during that time have been:… It has been estimated that work carried out by the Centre of Carbon Measurement at NPL will save eight million tonnes of carbon emissions reductions (2% of UK footprint) and over half a billion pounds in economic benefit over the next decade…. NPL's caesium fountain atomic clock is accurate to 1 second in 158 million years and NPL is playing a key role in introducing rigour to high frequency trading in the City through NPL

[Zulu]

Time.

"


"Gary McKinnon extradition to US blocked by Theresa May 16 October 2012 Media caption Theresa May: "A decision to extradite would be incompatible with [Mr McKinnon's] human rights" British computer hacker Gary McKinnon will not be extradited to the US, Home Secretary Theresa May has announced.
Mr McKinnon, 46, who admits accessing US government computers but claims he was looking for evidence of UFOs, has been fighting extradition since 2002.
The home secretary told MPs there was no doubt Mr McKinnon was "seriously ill" and the extradition warrant against him should be withdrawn. Mrs May said the sole issue she had to consider was his human rights.
She said it was now for the Director of Public Prosecutions, Keir Starmer QC, to decide whether he should face trial in the UK.
Mrs May said: "Since I came into office, the sole issue on which I have been required to make a decision is whether Mr McKinnon's extradition to the United States would breach his human rights.
"Mr McKinnon is accused of serious crimes. But there is also no doubt that he is seriously ill.
"He has Asperger's syndrome, and suffers from depressive illness. The legal question before me is now whether the extent of that illness is sufficient to preclude extradition.
"After careful consideration of all of the relevant material, I have concluded that Mr McKinnon's extradition would give rise to such a high risk of him ending his life that a decision to extradite would be incompatible with Mr McKinnon's human rights."
Analysis By Dominic CascianiHome affairs correspondent The home secretary's decision to block this extradition is extremely significant. She had an obligation under the Human Rights Act to take into account new evidence about Gary McKinnon's health.
The real twist is that this may be the one and only time she blocks an extradition on human rights grounds because she has now pledged to hand that decision to judges, in line with a recommendation in the review she commissioned.
The 2003 extradition deal with the US aimed to speed up extradition and remove political prevarication or interference.
And although the home secretary says the deal is broadly sound, she has accepted one of the main criticisms - that there must be a power to block extradition if someone could be tried in the UK. That will be a major change in extradition law. Critics, including many MPs, will say this reform should have come sooner.
Mrs May also said measures would be taken to enable a UK court to decide whether a person should stand trial in the UK or abroad - a so-called forum bar.
It would be designed to ensure extradition cases did not fall foul of "delays and satellite litigation", she said.
"I believe extradition decisions must not only be fair, they must be seen to be fair. And they must be made in open court where decisions can be challenged and explained," she said.
"That is why I have decided to introduce a forum bar. This will mean that where prosecution is possible in both the UK and in another state, the British courts will be able to bar prosecution overseas if they believe it is in the interests of justice to do so."
Mr McKinnon, from Wood Green, north London, who has been

diagnosed with Asperger's syndrome, a form of autism

, faced 60 years in jail if convicted in the US.
Mr McKinnon's mother Janis Sharp was delighted with the decision, saying: "Thank you Theresa May from the bottom of my heart - I always knew you had the strength and courage to do the right thing."
His MP, David Burrowes, who had threatened to resign as a parliamentary aide if Mr McKinnon was extradited, welcomed the decision.
Mr Burrowes, Conservative MP for Enfield Southgate in north London, tweeted: "Compassion and pre-election promises delivered today."
BBC legal correspondent Clive Coleman said it was a dramatic decision - the first time a home secretary had stepped in to block an extradition under the current treaty with the US.
Shami Chakrabarti, director of civil rights group Liberty, said: "This is a great day for rights, freedoms and justice in the United Kingdom.
"The home secretary has spared this vulnerable man the cruelty of being sent to the US and accepted Liberty's long-standing argument for change to our rotten extradition laws."
Mark Lever, chief executive of the National Autistic Society, said he was "delighted that the years of waiting are finally over for Gary and his family".
But Labour former home secretary Alan Johnson criticised the decision and claimed Mrs May had made a decision which was "in her own party's best interests but it's not in the best interests of this country". He said: "Gary McKinnon is accused of very serious offences. The US was perfectly within its rights and it was extremely reasonable of them to seek his extradition."
Shadow home secretary Yvette Cooper asked Mrs May about the implications of her decision: "Clearly other people subject to extradition proceedings or immigration proceedings do cite medical conditions as a reason not to extradite so it would be useful for Parliament and the courts to understand the tests you have applied and whether that will set precedent in other cases."
American lawyer, David Rivkin, a former White House adviser, said the decision was "laughable", adding, "Under that logic, anybody who claims some kind of physical or mental problem can commit crimes with impunity and get away with it."
US extradition expert Douglas McNabb said the US Attorney's Office would be furious and he suspected it would ask Interpol to issue a red notice - making other nations aware there was an outstanding arrest warrant for Mr McKinnon in the US - which would mean he could be arrested if he left the UK.
The family of terror suspect Babar Ahmad said while they welcomed the decision not to extradite Mr McKinnon, questions had to be asked.
Latest By Dominic CascianiHome affairs correspondent Mr Ahmad was one of five terror suspects, including radical cleric Abu Hamza al-Masri, extradited to the US earlier this month. His co-accused, Talha Ahsan, who was also extradited, was diagnosed with Asperger's in June 2009, according to a European Court of Human Rights judgement.
Both are accused by US authorities of running a pro-jihad website.
Mr Ahmad's family said: "Why within the space of two weeks, a British citizen with Asperger's accused of computer-related activity is not extradited, while two other British citizens, one with Asperger's, engaged in computer-related activity are extradited. A clear demonstration of double standards."
US authorities have described Glasgow-born Mr McKinnon's actions as the "biggest military computer hack of all time" and have demanded he face justice in America.
They insisted his hacking was "intentional and calculated to influence and affect the US government by intimidation and coercion".
The Americans said his actions caused $800,000 (£487,000) worth of damage to military computer systems.
Mr McKinnon has previously lost appeals in the High Court and the House of Lords against his extradition, but two years ago a High Court judge ruled Mr McKinnon would be at risk of suicide if sent away.
Earlier this year Mrs May put the decision on hold to allow Home Office appointed psychiatrists to conduct an assessment.
They also concluded Mr McKinnon would be likely to take his own life if he was sent to face trial in the US.
Mr McKinnon was arrested in 2002 and again in 2005 before an order for his extradition was made in July 2006 under the 2003 Extradition Act." "UK Cabinet Office – Emergency Planning College –

Serco

…..Types of Exercise Workshop Exercises These are structured discussion events where participants can explore issues in a less pressurised environment. They are an ideal way of developing solutions, procedures and plans rather than the focus being on decision making. Table Top Exercises These involve a realistic scenario and will follow a time line, either in real-time or with time jumps to concentrate on the more important areas. The participants would be expected to be familiar with the plans and procedures that are being used although the exercise tempo and complexity can be adjusted to suit the current state of training and readiness. Simulation and media play can be used to support the exercise. Table-top exercises help develop teamwork and allow participants to gain a better understanding of their roles and that of other agencies and organisations. Command/Control Post Exercises These are designed primarily to exercise the senior leadership and support staff in collective planning and decision making within a strategic grouping. Ideally such exercises would be run from the real command and control locations and using their communications and information systems [Feeling lucky, Punk?]. This could include a mix of locations and varying levels of technical simulation support. The Gold Standard system is flexible to allow the tempo and intensity to be adjusted to ensure maximum training benefit, or to fully test and evaluate the most important aspects of a plan. Such exercises also test information flow, communications, equipment, procedures, decision making and coordination. Live Exercises These can range from testing individual components of a system or organisation through to a full-scale rehearsal. They are particularly useful where there are regulatory requirements or with high-risk situations. They are more complex and costly to organise and deliver but can be integrated with Command Post Exercises as part of a wider exercising package."
"Police drop investigation into

Serco

prisoner transport contract The outsourcing group said there was no evidence of individual or corporate wrongdoing By

Marion Dakers

7:42AM GMT 19 Dec 2014 The City of London Police has closed an investigation into

Serco

's prisoner transport contract after more than a year of work, enabling the firm to continue with the contract until 2018.
The Ministry of Justice called in the police in August 2013 to examine whether

Serco

had misleadingly recorded prisoners as being ready for court when they were not, in order to meet the performance criteria of the contract.
However,

Serco

said on Friday that the probe into the Prisoner Escort and Custody Services (PECS) contract had been closed after the police found no evidence to support bringing charges against the outsourcing firm or its staff.
"The information obtained was also sufficient for the City of London Police to conclude there was no evidence of any corporate-wide conspiracy or an intention to falsify figures to meet the DRACT [designated ready and available for court time] contract requirement by senior

Serco

management or at the board level of the company," the firm said in a statement.
The Ministry of Justice had said it would end the contract immediately if the firm's board was found to have done wrong."
"Base One Technologies, Ltd. is a DOMESTIC BUSINESS CORPORATION, located in New York, NY and was formed on Feb 15, 1994. This file was obtained from the Secretary of State and has a file number of 1795583.
This business was created 7,695 days ago in the New York SOS Office and the registered agent is C T Corporation System that does business at 111 Eighth Avenue , New York in New York.
After conducting a search for principals and owners of Base One Technologies, Ltd., we were able to find 2 owners and/or executives. Their information is listed below. This file was last updated on May 14, 2013. Principals Liza R Zaneri Chief Executive Officer 15 Irving Place New Rochelle, NY 10801" "

Serco

's Office of Partner Relations (OPR) helps facilitate our aggressive small business utilization and growth strategies. Through the OPR,

Serco

mentors four local small businesses under formal Mentor Protégé Agreements: Three sponsored by DHS (Base One Technologies, TSymmetry, Inc., and HeiTech Services, Inc.,) and the fourth sponsored by GSA (DKW Communications, Inc.).

Serco

and HeiTech Services were awarded the 2007 DHS Mentor Protégé Team Award for exceeding our mentoring goals."

http://www.dtic.mil/whs/directives/corres/pdf/100515p.pdf




"[DOJ

Pride

and

Serco

's 8(a) protégé company Base One Technologies]

Information Security Services Information Security Planning is the process whereby an organization seeks to protect its operations and assets from data theft or computer hackers that seek to obtain unauthorized information or sabotage business operations. Without a properly planned and managed Information Security Plan, an organization runs the risk of law suits, loss of data, compromised operations and loss of reputation. Our experts have secured some of the world largest and most complex commercial and carrier networks, as well as conducted extensive analysis and implementation work on some of the Federal Government's most sensitive and critical environments, such as the FAA

[and the

Serco

-mentored Pentagon Renovation project]

.
Base One Technologies takes your information security needs seriously! We conduct business analysis, install solutions and protect your network from unauthorized entry and data loss. We are there in the beginning to provide guidance and support to your data security program, through to implementation and eventually during the support life cycle providing process and procedures for incident reporting, analysis and counter measures.
Base One Technologies
Expertly researches, designs, and develops information security policies that protect your data and manage your firm's information technology risk at levels acceptable to your business.
Performs architectural assessments and conducts both internal and external penetration testing. The results of these efforts culminate in an extensive risk analysis and vulnerabilities report.
Develops and implements multi-layer Information Security Solutions, practices and procedures. We deploy Intrusion Detection Systems (IDS) and IP Security with VPN solutions using Cisco routers, Frame Relay, firewalls, address and port translation, obscurity standards and authentication technologies (AAA, 3DES, TACACS, etcŠ), to enhance and meet the level of Data Security required for global organizations.
Conducts IT Security and Risk Assessment in Federal government as well as security testing, implementing security for multiple platforms and operating systems around the world.
Ability to conduct business process analysis to provide technical security countermeasures, risk management and data communications security planning for large organizations.
Provides computer security integration for web server and traditional client-server based applications. We secure environments up to as many layers as required by our clients' policies, industry practices, and regulating bodies - including the desktop and user experience as required. Develops, implements and supports Information Security Counter measures such as honey-pots and evidence logging and incident documentation processes and solutions."
"Originally appeared at Chuck Baldwin LIVE A missionary friend of mine in Eastern Europe recently gave me a heads up regarding an excellent article written by Sebastian Swift entitled "5 Confirmed False Flag Operations And How To Spot Them In The Future."

Swift writes, "The false flag phenomenon is distinctively modern and used as an ideological weapon to control populations with the fear of a manufactured enemy. They are used in ostensibly democratic systems where people believe they have inalienable rights. Such democratic systems--primarily the United States, Israel, and Great Britain--must shock people into sociopolitical and geopolitical consent and, as such, require sophisticated modern propaganda systems and advanced covert operations teams with highly proficient skills."
Here are his telltale signs of a false flag operation:
There is an immediate comprehensive narrative, including a convenient culprit. Law enforcement, government agencies, and the mainstream media immediately proffer a narrative that completely explains the event and encourages citizens to tie their intellectual understanding of the tragedy to the emotions they experience. In his lecture at Contact in the Desert, [author and researcher] Richard Dolan noted that a distinguishing characteristic of a false flag operation is that the official narrative IS NOT questioned by the media. There are often legislative, ideological and sociopolitical power plays waiting in the wings, which the government can immediately implement.
The official narrative has obvious domestic and geopolitical advantages for the governing body. The Bush administration used 9/11 to usher in the War on Terror, which has served as a lynchpin for countless civil liberty infringements by the national security state, including ubiquitous domestic surveillance and indefinite detention.
The narrative behind the attack serves to leverage emotions like fear, as well as patriotism, in order to manufacture consent around a previously controversial issue. For example, many of the recent domestic terror attacks, including the Aurora [and Orlando] shooting[s], have exacerbated and reinforced advocacy of gun control legislation.
Military training drills and police drills occur on the day of and very near the attack itself, causing confusion to obscure eye witness testimony and allowing orchestrators to plant both patsies, disinformation and backup operatives. This is no small point. An incredible percentage of major domestic or international terror attacks have involved simultaneous "training drills." This list includes, but is not limited to, the infamous NORAD drills of 9/11, the 7/7 London Bombings, the 2011 Norway shooting, the Aurora shooting, Sandy Hook, and the Boston Marathon. Though none of the aforementioned events can be confirmed or denied without a doubt, they bear a striking resemblance to previous false flag attacks and should be looked at with an investigative eye…
Our Founding Fathers believed their government (the British Crown) was deliberately conspiring against them. Thomas Jefferson said as much in our Declaration of Independence:
"Prudence, indeed, will dictate that Governments long established should not be changed for light and transient causes; and accordingly all experience hath shewn, that mankind are more disposed to suffer, while evils are sufferable, than to right themselves by abolishing the forms to which they are accustomed. But when a long train of abuses and usurpations, pursuing invariably the same Object evinces a design to reduce them under absolute Despotism, it is their right, it is their duty, to throw off such Government, and to provide new Guards for their future security."
Read it again: "But when a long train of abuses and usurpations, pursuing invariably the same Object evinces a DESIGN to reduce them under absolute Despotism . . . ." Jefferson and the rest of America's founders believed that there was a "design" (i.e, "plot," "scheme," or "conspiracy," if you please) to "reduce them under absolute Despotism." So, if you believe that government conspiracy is only for kooks, you must include America's Founding Fathers in that group….
Again, I submit if we deliberately "shut our eyes against a painful truth," liberty is not long for this country. And that includes admitting when a tragedy is NOT a conspiracy. But it also means admitting when evidence suggests that it IS." "

[White's Club member]

Rupert Christopher Soames

OBE

(born 18 May 1959) is a British businessman, CEO of the outsourcing company

Serco

.[1] Soames was born in Croydon, Surrey, to Lord and

Lady Soames

. He is a grandson of Sir

Winston Churchill

, a nephew of the former Defence Secretary

Duncan Sandys

and

Diana Churchill

; the journalist

Randolph Churchill

and the actress and dancer

Sarah Churchill

and a great-nephew of the founders of the Scout movement, Robert Baden-Powell and

Olave Baden-Powell

. His brother is the Conservative MP Sir

Nicholas Soames

.
Education[edit]
Soames was educated at

St. Aubyns Preparatory School

in

Rottingdean

, East Sussex and

Eton College

,[2] and then

Worcester College

at the

University of Oxford

,[3] during which time he worked as a DJ at the London nightclub Annabel's, as well as being elected to the Presidency of the

Oxford Union

.[3]
Career[edit]
Upon graduation, he was offered a position at

General Electric Company

(GEC) by the managing director

Arnold Weinstock

. He remained at GEC for 15 years, working in the company's avionics and computing divisions, and became managing director of Avery Berkel, running the company's UK, India, Asia and Africa operations.[4]
After leaving GEC in 1997, Soames joined the software company

Misys

as chief executive of its Midas-Kapiti division. He was promoted to chief executive of the Banking and Securities Division in June 2000.[

5

]
Soames left Misys after a disagreement with Misys founder Kevin Lomax on the company's direction, and was appointed chief executive of power hire group

Aggreko

in June 2003,[6] replacing Philip Harrower who died when his car collided with a train in the United States.[

7

]
Soames was appointed Officer of the

Order of the British Empire

(OBE) in the 2010 New Year Honours.[

8

] In November 2010 Rupert Soames gave a speech to Holyrood in which he warned, "In the UK, we are already close to the rocks, because, over the next 8 years a third of our coal-fired capacity, two-thirds of our oil-fired capacity, and nearly three-quarters of our nuclear capacity will be closed down either through age or the impact of the European

Large Combustion Plant Directive

. Absent a massive and immediate programme of building new power stations, with concrete being poured in the next two years, we will be in serious danger of the lights going out." "

Serco

do a bunch more that didn't even make our story: As well as thanking God for his success, CEO Chris Hyman is a Pentecostal Christian who has released a gospel album in America and fasts every Tuesday.

Amazingly, he was also in the World Trade Centre on 9/11, on the 47th floor addressing

[Serco]

shareholders

Serco

run navy patrol boats for the ADF, as well as search and salvage operations through their partnership with P&O which form Defence Maritime Services. Serco run two Australian jails already, Acacia in WA and Borallon in Queensland. They're one of the biggest companies In the UK for running electronic tagging of offenders under house arrest or parole." Yours sincerely,


Field McConnell, United States Naval Academy, 1971; Forensic Economist; 30 year airline and 22 year military pilot; 23,000 hours of safety; Tel: 715 307 8222

David Hawkins Tel: 604 542-0891 Forensic Economist; former leader of oil-well blow-out teams; now sponsors Grand Juries in CSI Crime and Safety Investigation