by
United States Marine Field McConnell
Plum

City Online - (

AbelDanger.net

)
April 13, 2016
1.
Abel Danger
(
AD
) claims that the late Ian Cameron used packet-switching technology developed by the late Donald Davies to conceal the White's Club death-bet bookmaker service which was allegedly launched in its modern form on 23 June 1985 with the bombing of Air India Flight 182.
2.
AD
claims that White's associates – David Cameron and
Serco
CEO Rupert Soames – placed
Serco
8(a) packet-switching operatives inside the EU Situation Centre to spot fix the time of detonation of EU bombs and launder the bookmaker's vigs through UK or other tax havens.
3.
AD
claims that Cameron's UK Cabinet Office sent Anna Chapman to New York to set up a honey trap where former US Secretary of State Hillary Clinton has allegedly been blackmailed into handing off EU security operations to White's bookmakers and the
Serco
8(a) bombers.
4. United States Marine Field McConnell
http://www.abeldanger.net/2010/01/field-mcconnell-bio.html
invites FBI director James Comey to investigate the apparent links between the Clinton honey trap,
Serco
's EU 8(a) bombs and the Cameron death-pool bookmaker club (f. 1693).
White's Club bet book dates back to 1743.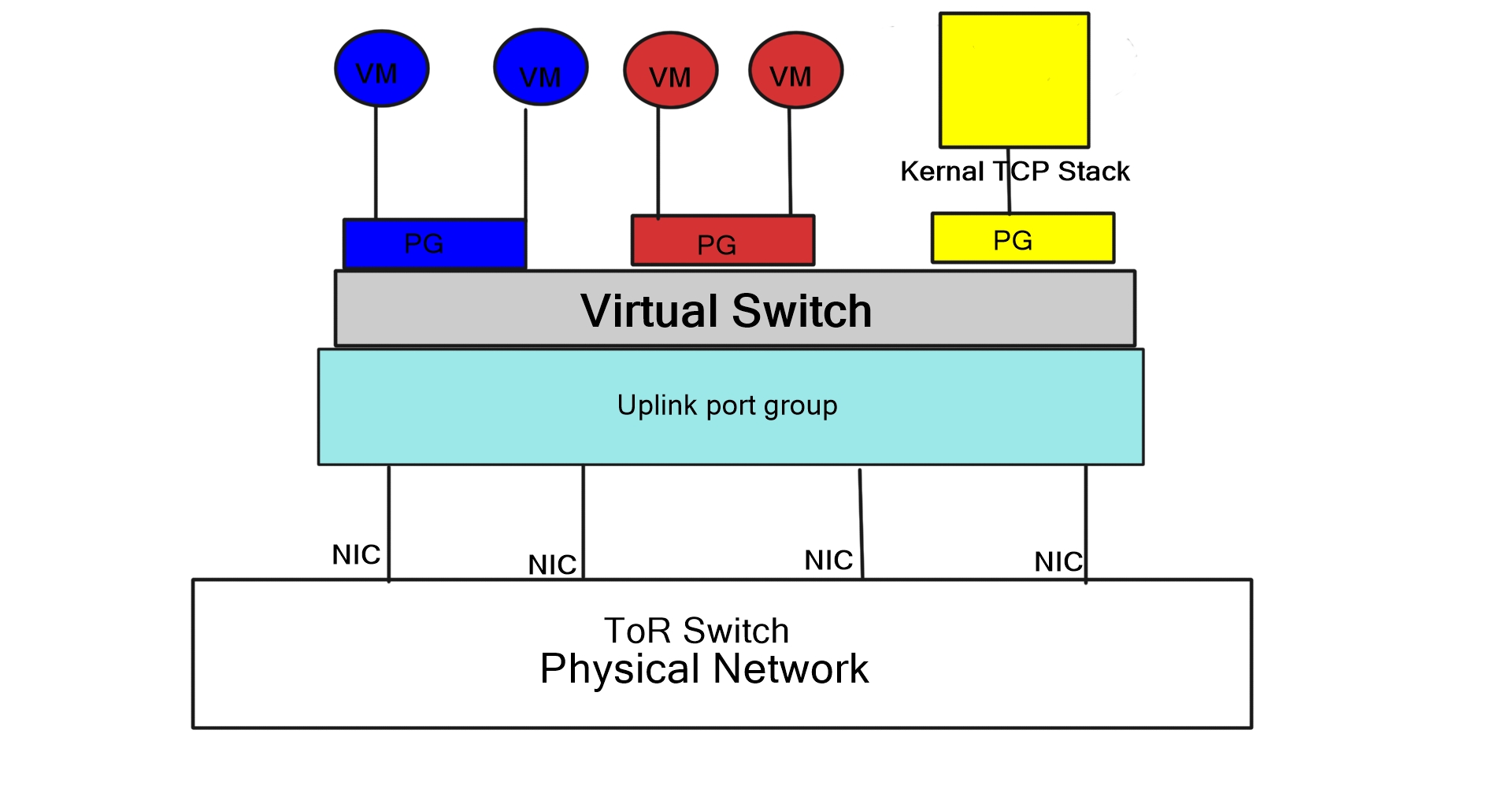 Mohamed Abrini arrested
Copy of

SERCO

GROUP PLC: List of Subsidiaries AND

[Loan Shark]

Shareholders! (Mobile Playback Version)
[

Serco

's] Defense Ammunition Center
Serco

... Would you like to know more?
"Donald Davies Simple idea that made the internet possible Friday 2 June 2000 01.03 BST Last modified on Tuesday 12 January 201617.01 GMT The internet and other networks are based on a fundamental idea developed by the computer scientist Donald Watts Davies, who has died aged 75. He is not always given full credit for his contribution because Paul Baran, an American working at the Rand Corporation in California, had independently come up with the same idea. However, Baran was focusing on a way to restructure AT&T's telephone system. Davies was creating a data network, and the design of the Arpanet, the precursor of the internet, was changed completely to adopt his technique.
Also, Davies's term for the idea, which he called "packet switching", was much catchier than Baran's "distributed adaptive message block switching".
Davies had considered many possibilities - block, unit, segment, etc - before deciding on packet as a sort of small package. And as he later told Baran: "Well, you may have got there first, but I got the name." … In his last years at NPL, Davies formed a computer security group and worked with the clearing banks on cryptography and the security of their networks. After retiring in 1984, he continued to work as a data security consultant, and for fun developed a PC simulation of the first computer he had helped design, Turing's Pilot ACE."
"Panama Papers: Cameron's father was Mossack Fonseca client 4 April 2016 David Cameron has called for greater transparency in tax havens and a clampdown on aggressive tax avoidance and evasion. But documents leaked from one of the world's biggest offshore specialists, Mossack Fonseca, reveal that his late father used one of the most secretive tools of the offshore trade after he helped set up a fund for investors.
When Ian Cameron wanted to attend a board meeting of Blairmore Holdings, he had to fly to either Switzerland or the Bahamas.
Blairmore, which appears to have been named after the Cameron family's ancestral estate in Aberdeenshire, held its meetings offshore to ensure the investment fund wouldn't have to pay any UK income tax or corporation tax on its profits.
If the meetings had been held in London, then it may have been considered resident in the UK and taxed as a UK company."
"Air India Flight 182 was an

Air India

flight operating on the

Montreal

, Canada–London, UK–

Delhi

, India route. On 23 June 1985, the

Boeing 747-237B

serving the flight (c/n 21473/330, registration VT-EFO, "Emperor Kanishka") was destroyed by a bomb at an altitude of 31,000 feet (9,400 m). It crashed into the Atlantic Ocean while in Irish airspace. It was the first bombing of a 747 jumbo jet. A total of 329 people were killed, including 268 Canadian citizens, 27 Britons and 24 Indians.[

1

] The majority of the victims were Canadian citizens of Indian ancestry. The incident was the largest

mass murder

in Canadian history. It was the deadliest terrorist attack involving an aeroplane until the

September 11, 2001, attacks

.[citation needed] It is also the deadliest aircraft bombing.[2] The bombing of Air India 182 occurred at the same time as the

Narita Airport bombing

.
Investigators believe that the two plots were linked, and that those responsible were aiming for a double bombing. However, the bomb at Narita exploded before it could be loaded onto the plane."
"

Serco

farewell to NPL after 19 years of innovation 8 January 2015

Serco

said goodbye to the National Physical Laboratory (NPL) at the end of December 2014 after 19 years of extraordinary innovation and science that has seen the establishment build a world-leading reputation and deliver billions of pounds of benefit for the UK economy. During that period under

Serco

's management and leadership, NPL has delivered an extraordinary variety and breadth of accomplishments for the UK's economy and industry. Some of the key achievements during that time have been: … It has been estimated that work carried out by the Centre of Carbon Measurement at NPL will save eight million tonnes of carbon emissions reductions (2% of UK footprint) and over half a billion pounds in economic benefit over the next decade…. NPL's caesium fountain atomic clock is accurate to 1 second in 158 million years and NPL is playing a key role in introducing rigour to high frequency trading in the City through NPLTime"
"Anna Vasil'yevna Chapman (

Russian

: А́нна Васи́льевна Ча́пман; born Anna Vasil'yevna Kushchyenko Russian:

А́нна Васи́льевна Кущенко

; 23 February 1982) is a

Russian

national who was residing in

New York City

when she was arrested, along with nine others, on 27 June 2010, on suspicion of working for the

Illegals Program

spy

ring under the Russian Federation's external intelligence agency, the SVR (Sluzhba Vneshney Razvedki).[2][4][5] Chapman pleaded guilty to a charge of conspiracy to act as an agent of a foreign government without notifying the U.S. Attorney General, and was deported to Russia on 8 July 2010, as part of a

prisoner swap

.
Early life[edit]
Chapman was born Anna Vasil'yevna Kushchyenko in

Volgograd

, according to U.S. authorities,[6] and her father was employed in the

Soviet embassy

in Nairobi, Kenya.[7] According to Chapman's British ex-husband Alex Chapman, her father, Vasily Kushchenko, was a senior KGB official.[8] The family's home is located in south-west Ramenki, a once-elite district for

KGB

officials, mid-ranking diplomats and army officers.[9] According to

Komsomolskaya Pravda

, Kushchyenko occupies a senior position at the ministry known by its Russian initials MID (foreign affairs). According to her husband, Anna Chapman Kushchyenko earned a master's degree in economics with first class honours from Moscow University.[10] According to other sources she got her degree from Peoples' Friendship

University of Russia

.[

11

][

12

]
London: 2001–2006[edit]
Anna Kushchyenko met Alex Chapman at a

London Docklands

rave party in 2001 and they married shortly thereafter in

Moscow

;[3]as a result she gained dual Russian–British citizenship, and a British passport.[13]
In 2003 or 2004, Anna Chapman moved to London where she worked at

NetJets

,

Barclays

, and allegedly at a few other companies for brief periods.[

14

] New York: 2009–2010[edit]
She took up residence at

20 Exchange Place

, one block from Wall Street in

Manhattan

.[15][

16

] Her LinkedIn

social networking

site profile identified her as CEO of Property Finder LLC, a website selling real estate internationally.[16][

17

] Alex has stated that Anna told him the enterprise was continually in debt for the first couple of years, and then suddenly in 2009, she had as many as 50 employees and a successful business.[

3

]
She is reported to have been dating Michel Bittan, a prominent New York restaurant owner.[18] She later described her time in the United States with the

Charles Dickens

quote, "it was the best of times, it was the worst of times".[

19

][

20

]"
"Russian Fem Spy Spooked US, But It Wasn't Anna Chapman By JASON RYAN PIERRE THOMAS BRIAN ROSS April 3, 2012 A female Russian agent got "close enough" to a sitting U.S. cabinet member that the FBI felt they had to swoop in and arrest the lot -- but it wasn't the famous femme fatale Anna Chapman, federal officials said today.
Chapman, the

seductive 20-something SoHo spy

, was named by a British newspaper Monday as the reason the FBI decided to finally round up the Russian ring, which had long been under surveillance, in 2010. The paper cited an interview conducted by the British broadcasting network the BBC with the FBI's counter-intelligence head Frank Figliuzzi.
"We were becoming very concerned they were getting close enough to a sitting U.S. cabinet member that we thought we could no longer allow this to continue," Figliuzzi said.
But Figliuzzi never named the Russian agent in question, even if the BBC ran images of Chapman -- as well as shots of a look-a-like -- during the interview, and now the FBI says he wasn't talking about her at all. Instead, Justice Department officials told ABC News Figliuzzi was referring to another of the arrested spies, Cynthia Murphy.
According to court documents relating to the spies' arrest, Murphy had been in contact with a fundraiser and "personal friend" of Hillary Clinton, who took the office of Secretary of State in January 2009. The fundraiser, Alan Patricof, said in a statement in 2010 he had retained Murphy's financial services firm more than two years before, had met with her a few times and spoke with her on the phone frequently. Patricof said they "never" spoke about politics, the government or world affairs.
A spokesperson for Clinton told ABC News in 2010 that at the time there was "no reason to think the Secretary was a target of this spy ring."
"Meeting in Washington, DC, on May 17, 2011 US Secretary of State Hillary Rodham Clinton and EU Foreign Affairs & Security Policy High Rep./European Commission VP Catherine Ashton discussed a number of issues of common concern, including the situations in Libya, Syria, Egypt and Belarus. Following their meeting, Secretary of State Clinton and High Representative Ashton signed a Framework Agreement between the US and the EU, which provides a legal framework for US civilians [and – allegedly –

Serco

's 8(a) protégé companies] to participate in EU crisis management missions." "Mohamed Abrini Admits to Being 'Man in Hat' in Brussels Airport Attack by CASSANDRA VINOGRAD The massive hunt for the "man in the hat" linked to the Brussels airport bombings appears to be over.
Belgium's federal prosecutor said that Paris attacks suspect Mohamed Abrini had confessed to being at the scene of the blasts in Brussels on March 22.
Speculation had been mounting since Abrini's arrest on Friday that he was the suspect pictured in surveillance video from the airport alongside two suicide bombers.
That video showed a man in a light-colored jacket and dark hat pushing a luggage cart loaded with a black bag at the airport. Two other men pictured with the man in the hat — Najim Laachraoui and

Ibrahim El Bakraoui

— blew themselves up in the attack, leaving Belgian authorities searching for the third suspect.
Police

released more footage showing the so-called "man in white" or "man in the hat" on Thursday

in an appeal for information as to his whereabouts, noting the suspect had ditched the light-colored jacket.
On Sunday, Belgium's federal prosecutor said that Abrini had "confessed his presence at the crime scene."
"He explained having thrown away his vest in a garbage bin and having sold his hat afterwards," the prosecutor added in an emailed statement.
The prosecutor's office earlier had confirmed Abrini

has been charged with "terrorist murders"

and participating in a terror group in relation to the Paris terror attacks last November.
However, it was not immediately clear if Abrini's alleged confession meant he would face further charges.
Abrini had been filmed on security footage at a gas station with Salah Abdeslam, one of the alleged Paris attackers, just two days before the terror spree in the French capital, which left 130 dead.
His apparent confession to being in the Brussels Airport adds another link to the attacks in Belgium and the Paris massacres.
In addition to the Abrini revelations, Belgium's prosecutor announced that three other men had been charged with terror offenses.
One of them — identified as Osama K — was allegedly present at the time of the bombing on the Brussels subway, according to the prosecutor. Two others are suspected of assisting Abrini and Osama K.
The announcement of the new charges came as 50 police officers were on the scene of an anti-terror operation in the Brussels suburb of Etterbeek, with

roads closed off and nearby people evacuated

."
"

Serco

awarded new European External Action Service IT contract

Serco

has secured a new service contract to deliver a central management service for IT classified systems. The services will be delivered in Brussels with all staff executing the service holding security clearance up to 'Secret UE' level to access the classified zones. The duration of the contract is 4 years and it is valued at 9,000,000 EUR.
The European External Action Service is the European Union's diplomatic corps. It supports the EU foreign affairs chief (High Representative for Foreign Affairs and Security Policy, Catherine Ashton) in conducting the common foreign and security policy. It has Delegations around the world working on behalf of the people of Europe and representing the EU as a whole. The EEAS manages the EU's response to crises, has intelligence capabilities and cooperates with the European Commission in areas which it shares competence with."
"BASE ONE CERTIFICATIONS Base One [a

Serco

protégé company] is NO longer an 8(a), or HubZone certified company. Base One is a Small Business and a Women Owned Small Disadvantaged Business. Base One previously held certifications by the SBA. Please disregard any references to Base One being currently certified as an 8(a) or HubZone firm by the SBA.
Base One Technologies
Expertly researches, designs, and develops information security policies that protect your data and manage your firm's information technology risk at levels acceptable to your business.
Performs architectural assessments and conducts both internal and external penetration testing. The results of these efforts culminate in an extensive risk analysis and vulnerabilities report.
Develops and implements multi-layer Information Security Solutions, practices and procedures. We deploy Intrusion Detection Systems (IDS) and IP Security with VPN solutions using Cisco routers, Frame Relay, firewalls, address and port translation, obscurity standards and authentication technologies (AAA, 3DES, TACACS, etcŠ), to enhance and meet the level of Data Security required for global organizations.
Conducts IT Security and Risk Assessment in Federal government as well as security testing, implementing security for multiple platforms and operating systems around the world.
Ability to conduct business process analysis to provide technical security countermeasures, risk management and data communications security planning for large organizations.
Provides computer security integration for web server and traditional client-server based applications. We secure environments up to as many layers as required by our clients' policies, industry practices, and regulating bodies - including the desktop and user experience as required.
Develops, implements and supports Information Security Counter measures such as honey-pots and evidence logging and incident documentation processes and solutions." "In July 1994, Cameron left his role as Special Adviser to work as the Director of Corporate Affairs at

Carlton Communications

.[62] Carlton, which had won the ITV franchise for London weekdays in 1991, was a growing media company which also had film-distribution and video-producing arms. Cameron was suggested for the role to Carlton executive chairman

Michael Greenby

his later mother-in-law Lady Astor.[63] Cameron left Carlton to run for Parliament in 1997, returning to his job after his defeat.
In 1997, Cameron played up the Company's prospects for digital terrestrial television, for which it joined with

ITV Granada

and Sky to form

British Digital Broadcasting

. In a roundtable discussion on the future of broadcasting in 1998 he criticised the effect of overlapping different regulators on the industry.[64] Carlton's consortium did win the digital terrestrial franchise but the resulting company suffered difficulties in attracting subscribers. Cameron resigned as Director of Corporate Affairs in February 2001 in order to run for Parliament for a second time, although he remained on the payroll as a consultant."
"Disowned by Cameron, the raffish men-only club that his father once ran By

HARRY MOUNT FOR THE DAILY MAIL

PUBLISHED: 22:15 GMT, 18 July 2013 | UPDATED: 16:22 GMT, 19 July 2013 As the BBC is embroiled in yet another row over sexism after presenter John Inverdale's poorly judged on air-comments, and MPs scramble in Westminster to condemn male-only establishments - just down the road, at White's in St James's, it is very much business as usual. The exclusive membership only establishment - the 'original 'old boy's club' - is the grandest, oldest and most notoriously difficult to gain entrance to. Once, every Prime Minister from Robert Walpole in the early 18th century to Robert Peel in the mid-19th was a member, and the club boasts a bar which 'has not shut for 200 years'. But White's - to which only one woman, the Queen, has ever been allowed entrance - was quietly disowned by David Cameron in 2008, despite his father Ian once being chairman. The Prime Minister is said to be the only member to have left of his own free will.
Here, HARRY MOUNT takes a look at the history of Britain's most notorious male only club - where rakes, rogues and royals have drunk side by side. The Culture Secretary Maria Miller would, it's safe to say, disapprove of White's, the grandest, oldest, raciest gentlemen's club in London. But, then again, she's unlikely to be invited to visit. The only woman who's ever been entertained there is Her Majesty the Queen.
All-male clubs have been the subject of Mrs Miller's ire this week as she attacked the men-only policy of Muirfield, which is hosting golf's Open Championship.
Yesterday, the Prime Minister gave her his full support. A spokesman for David Cameron condemned such all-male clubs as looking 'more to the past than they do to the future'.
But Mr Cameron was not always so high-minded.
Until fairly recently he was a member of the notorious White's club, just up the road from St James's Palace. Indeed his late father, Ian, was its chairman. But the future Prime Minister tactically resigned when Leader of the Opposition because the all-male club didn't fit with his vision of modern Conservatism.
It is said that he is the only member to have left of his own free will – and not by death or shameful forced resignation. The club was founded in 1693 as a hot-chocolate house by an Italian, Francesco Bianco, whose name translated into Francis White – and thus White's. It soon graduated to more intoxicating practices, notably heavy drinking and gambling.
For centuries, it has taken pride in its reputation as the hardest of the London gentleman's clubs to get into.
The Victorian Prime Minister, Benjamin Disraeli, said there were only two things that an Englishman cannot command – being made a Knight of the Garter or a member of White's.
There is a long waiting list to join and many applicants are still blackballed – rejected – by existing members. New members must be vouched for by 35 signatories and membership is more than £850 a year.
The late journalist Auberon Waugh – whose father Evelyn was a devoted White's member – was blackballed in 1995 by anonymous enemies at the club. In the Spectator, Waugh retaliated, writing of the 'insecure, big-bottomed men who think that membership of White's gives them some sort of social cachet ... White's has always had its fair share of s***s and twerps and pompous bores'.
Since then, the 'White's Club S**t' has entered club slang to mean the worst sort of nasty, selfish, pompous show-off.
Still, in its 300-year history, the club has played host to some illustrious members and a glittering array of politicians.
Among its old members are the Duke of Wellington, the Regency dandy Beau Brummell, George IV, William IV, Edward VII and Winston Churchill's son, Randolph. Prince Charles is a member and held his Bollinger champagne-fuelled stag night at the club before his wedding to Lady Diana Spencer.

Prince William is said to be a member.
The club has also attracted its fair share of rogues.
White's was implicated in the great 'Cambridge Spies' scandal. Some have claimed that the recruitment and subsequent movements of Guy Burgess, Donald Duart Maclean, Kim Philby and Anthony Blunt were orchestrated from the club's bar.
Meanwhile, in his novels Evelyn Waugh used the club as the model for 'Bellamy's', the home of 'grandee and card sharper, duellist and statesman'. Certainly, gambling has always been part of the fabric of White's. In William Hogarth's 1733 series of cautionary paintings – The Rake's Progress – the rake is driven mad by losing his fortune at the gaming tables of White's."
"The HAC is the Army's only Reserve Surveillance and Target Acquisition (STA) Regiment. We are based in the City of London and recruit Officers and Soldiers from across the South East.
The Honourable Artillery Company (HAC) Operations The HAC exists to support the Regular Army on operations. The Reserves have played a critical role in delivering international security through operations in the Middle East and elsewhere. With ongoing changes to the way the Regular Army is structured, this role will only get bigger. We work closely with 5th Regiment Royal Artillery and many other Army units.
Over the past 10 years, over 220 HAC soldiers have deployed on operations. These have included Iraq, Afghanistan, the Balkans, Cyprus and Op OLYMPICS in London. Most recently the Regiment has supported the medical teams in Sierra Leone. To date all deployed soldiers and officers have been volunteers, and have had their civilian jobs protected by law. They were normally mobilised for a period of 12 months: six months pre-deployment training followed by six months deployment on operations Operational roles for Officers and Soldiers in the HAC are hugely varied and challenging. The majority focus on our core Surveillance and Target Acquisition (STA) skills, however there are often broader opportunities. Sometimes these correspond with the civilian expertise and experience of our soldiers." "Preparing the 8(a) application package You do not need to pay anyone to prepare your 8(a) application. SBA designed the application forms so the applicant can complete the application. However, a consultant can assist in completing the application. Please be advised that no one can guarantee that an application for 8(a) program participation will be approved. The application process is intended to assure that each applicant receives a fair, unbiased review, free from favoritism and influence. Any irregularities in the application review process should be immediately referred to the SBA Inspector General.
Definition of Socially and Economically Disadvantaged Individuals
Socially disadvantaged individuals are those who have been subjected to racial or ethnic prejudice or cultural bias because of their identities as members of groups without regard to their individual qualities. The social disadvantage must stem from circumstances beyond their control. In the absence of evidence to the contrary, the following individuals are presumed to be socially disadvantaged:
Black Americans; Hispanic Americans (persons with origins from Latin America, South America, Portugal and Spain); Native Americans (American Indians, Eskimos, Aleuts, and Native Hawaiians); Asian Pacific Americans (persons with origins from Japan, China, the Philippines, Vietnam, Korea, Samoa, Guam, U.S. Trust Territory of the Pacific Islands [Republic of Palau], Commonwealth of the Northern Mariana Islands, Laos, Cambodia [Kampuchea], Taiwan, Burma, Thailand, Malaysia, Indonesia, Singapore, Brunei, Republic of the Marshall Islands, Federated States of Micronesia, Macao, Hong Kong, Fiji, Tonga, Kiribati, Tuvalu, or Nauru); Subcontinent Asian Americans (persons with origins from India, Pakistan, Bangladesh, Sri Lanka, Bhutan, the Maldives Islands or Nepal); And members of other groups designated from time to time by the SBA.
In addition, an individual who is not a member of one of the above-named groups may apply for 8(a) certification. However, the applicant must establish social disadvantage on the basis of clear and convincing evidence.
Economically disadvantaged individuals are socially disadvantaged individuals whose ability to compete in the free enterprise system has been impaired due to diminished capital and credit opportunities, as compared to others in the same or similar line of business and competitive market area who are not socially disadvantaged. For purposes of program entry, an individual whose personal net worth (excluding the equity in their personal residence and business) exceeds $250,000 will not be considered economically disadvantaged.
Woman-Owned Businesses
A woman-owned business may be recognized as a "socially disadvantaged firm" if the owner is a member of one of the groups for which social disadvantage is presumed. If the woman is not a member of one of the groups for which social disadvantage is presumed, she must establish her individual disadvantage on the basis of clear and convincing evidence that she has suffered discriminatory treatment because of her gender and that this treatment has impeded her entry into or advancement in the business world. SBA will consider any pertinent evidence but will give particular attention to evidence of discriminatory practices suffered in the areas of education, employment and the business world." "

Serco

do a bunch more that didn't even make our story: As well as thanking God for his success, CEO Chris Hyman is a Pentecostal Christian who has released a gospel album in America and fasts every Tuesday. Amazingly, he was also in the World Trade Centre on 9/11, on the 47th floor addressing shareholders

[such as Wells Fargo with an insured interest in the leveraged lease on the WTC Twin Towewrs]

.

Serco

run navy patrol boats for the ADF, as well as search and salvage operations through their partnership with P&O which form Defence Maritime Services.

Serco

run two Australian jails already, Acacia in WA and Borallon in Queensland. They're one of the biggest companies In the UK for running electronic tagging of offenders under house arrest or parole."

Yours sincerely,

Field McConnell, United States Naval Academy, 1971; Forensic Economist; 30 year airline and 22 year military pilot; 23,000 hours of safety; Tel: 715 307 8222

David Hawkins Tel: 604 542-0891 Forensic Economist; former leader of oil-well blow-out teams; now sponsors Grand Juries in CSI Crime and Safety Investigation