by
United States Marine Field McConnell
Plum

City Online - (

AbelDanger.net

)
April 2, 2016
1.
Abel Danger
(
AD
) claims that CGI Montreal has integrated global networks linking the mandates, subsidies and insurance exchanges needed to fund an
Obamacare Insurgency
in which foreign students, feminists and blacks can be secretly rewarded for attempts to overthrow the U.S. government.
2.
AD
alleges that
Serco
uses CGI networks to embed ISIS crisis actors in its 8(a) companies and inject the news and media plays needed to convince unprotected citizen that they should hand their governments' keys over to the Obamacare insurgency.
3.
AD
claims that
Serco
(was RCA GB 1929) developed a death-pool betting racket for Alfionso Gagliano – an alleged Librano bookkeeper in Montreal and former political representative for Quebec – and Donald Trump where
Serco
shareholders and Obamacare insurgents can bet on the times of death of citizens during the mass-casualty events fraudulently attributed to ISIS.
4. United States Marine Field McConnell (
http://www.abeldanger.net/2010/01/field-mcconnell-bio.html
) invites FBI Director James Comey, ex-director of dirty
Serco
banker
HSBC
, to investigate
Serco
's role in the ObamaCare Insurgency and the 8(a) ISIS Crisis.
Eagles of Death Metal Terrorist Attack Footage from Paris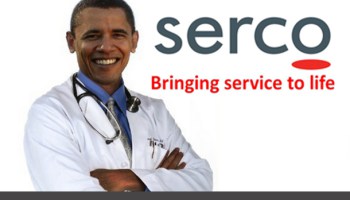 Trump Warned About Brussels Attack!
Anonymous Links ISIS Twitter Accounts Back to British Government
Copy of

SERCO

GROUP PLC: List of Subsidiaries AND

[Loan Shark]

Shareholders!
(Mobile Playback Version)
[

Serco

's] Defense Ammunition Center
Serco

... Would you like to know more?






"Fears grow over ISIS cell's trips to Britain: Home Office urged to reveal truth over claims jihadis behind
Paris and Brussels visited Birmingham and London before the atrocities Paris attack chief Abdelhamid Abaaoud 'visited West Midlands last year'
Mohamed Abrini, linked to the Brussels attacks, was in Birmingham in July
Birmingham Selly Oak MP has called on Home Office to reveal why they were in the West
Midlands
See more news on ISIS at www.dailymail.co.uk/isis
By JULIAN ROBINSON FOR MAILONLINE PUBLISHED: 08:39 GMT, 27 March 2016 | UPDATED: 00:44 GMT, 28 March 2016
The Home Office has been urged to reveal the truth over claims two top ISIS terrorists behind the Paris and Brussels attacks visited Birmingham and London before the atrocities.




Paris terror mastermind Abdelhamid Abaaoud was believed to have visited the West Midlands just days before gunmen and suicide bombers went on the rampage killing 130 in the French capital.




He had a photo of one of Britain's busiest shopping centres on his mobile phone, it was claimed, and also visited London prior to the Paris terror attacks.




French authorities also say that Mohamed Abrini, the only Paris terrorist still at large, visited the Birmingham area just months before playing a part in the planning for the Brussels bombing on Tuesday that claimed 31 lives."




"ISIS cowards slaughtered Eagles of Death Metal fans hiding in band's Paris dressing room ISLAMIC State cowards slaughtered Eagles of Death Metal fans who were hiding in the rock band's dressing room in Paris last week.
By TOM PARFITT PUBLISHED: 00:00, Sun, Nov 22, 2015 | UPDATED: 12:08, Sun, Nov 22, 2015 Armed jihadists killed 89 people and injured more than 100 at the Balaclan theatre last Friday after firing indiscriminately at the crowd.




Fans rushed to the dressing room in a desperate bid to stay alive but were followed by the fanatics, according to lead singer Jesse Hughes.




Just one person in the room survived the onslaught of gunfire – a young child who hid under Mr Hughes' leather jacket. Speaking about the attacks for the first time, the 43-year-old told Vice: "Several people hid in our dressing room. "The killers were able to get in and killed every one of them, except for a kid who was hiding under my leather jacket." "People were playing dead and they were so scared – a great reason so many were killed was because so many people wouldn't leave their friends.




"So many people put themselves in front of people."




A young fan survived after hiding under Jesse Hughes' jacket As the terrorists held people hostage at the Bataclan, armed French police stormed the building and shot one dead.




Two others blew themselves up using suicide vests and another gunman died nearby.




Briton Nick Alexander, who was selling the band's merchandise at the historic concert hall, was among the victims.




The 36-year-old – from Colchester, Essex – was described as "generous, funny and fiercely loyal" in a moving statement issued by his family last week.




Three colleagues from the band's record label – Thomas Ayad, Marie Mosser and Manu Perez – also died.




David Cameron is set to travel to Paris on Monday for talks with French president Francois Hollande.




His visit comes after the United Nations Security Council backed a French-sponsored resolution designed "to combat by all means this unprecedented threat".




Yesterday's vote was hailed as an "important moment" by Mr Cameron as he seeks backing for UK air strikes in Syria.




He said it proved "the breadth of international support for doing more in Syria" to wipe out the "evil death cult".




"Alfonso Gagliano, (born January 25, 1942) is a Canadian accountant and a former Liberal Party politician.




Born in Siculiana, Italy, his political career began in 1977 when he ran for a seat on the then Jérôme-LeRoyer school board, which no longer exists and used to cover the East End of Montreal Island.[1] In the 1984 federal election, he ran for Parliament for Saint-Léonard—Anjou narrowly defeating the Progressive Conservativecandidate. It was one of the few ridings that the Liberals retained, as they were swept out of power in a massive Conservative landslide. He was re-elected in the 1988 and 1993 elections representing Saint-Léonard, and in the 1997 and 2000 elections representing Saint-Léonard—Saint-Michel.




In 1965, Gagliano married Ersilia Gidaro and with her bore three children; Vincenzo, Maria and Immacolata.




From 1996 to 2002, he served in various cabinet posts including Minister of Labour, Deputy House leader and the Minister responsible for Communications Canada, Canada Post, the Canada Mortgage and Housing Corporation, the Royal Canadian Mint and Canada Lands Company Ltd. His most controversial positions were as Minister of Public Works and Government Services and as political minister for Quebec.




Following his career as a cabinet minister, Gagliano was appointed as the Canadian ambassador to Denmark. However, he was dismissed from this position on February 10, 2004 by Governor General Adrienne Clarkson, on the advice of Foreign Affairs Minister Bill Graham, amidst widespread speculation that during his time as public works minister he was actively involved in the sponsorship scandal.[2]




On May 27, 2004, Gagliano filed a more than $4.5-million lawsuit against Prime Minister Paul Martin and the government. The suit accuses them of deliberately attacking Gagliano's reputation and alleges that he was illegally and unjustly fired. He is asking for compensation for wrongful dismissal, damage to his reputation and lost income.[3]




Justice John Gomery's initial report on the sponsorship scandal places much of the blame on Gagliano, making him the highest ranking Liberal to be charged with deliberate dishonesty, rather than negligence. Following the initial report, Paul Martin expelled him from the Liberal Party for life.




On November 17, 2004, an article in the New York Daily News alleged that Gagliano was associated with the Bonanno organized crime family. In the article, former capo Frank Lino, now an informer for the U.S. Federal Bureau of Investigation, is quoted as saying Gagliano was introduced to him during a meeting with other mob members in Montreal. Gagliano has strongly denied the allegations. It is not the first time Gagliano's name has been linked to organized crime. In 1994, La Presse reported that Gagliano was the bookkeeper for Agostino Cuntrera, cousin of cocaine baron Alfonso Caruana, also a native of Siculiana, who was involved in a gangland slaying of Paolo Violi in Montreal in 1978. Cuntrera was subsequently convicted of murder.[4] Gagliano denies any links to the Mafia.[5] Gagliano now resides with his family on a vineyard in Dunham, Quebec and winters in Florida since 2006, and no further charges have been brought against him. (CanWest News Service, October 2006, 2007)




In September 2006, he argued that Liberal leadership candidate Joe Volpe was the victim of the same kind of anti-Italian sentiment that ended his own political career.[6]"




"Donald Trump acted confused in video deposition when asked about former senior advisor, a convicted felon with Mafia ties
BY DAN GOOD NEW YORK DAILY NEWS Thursday, December 10, 2015, 10:17 AM
They don't call him "The Don" for nothing.




A newly-revealed video deposition shows real-estate mogul Donald Trump confused when asked under oath about his relationship to a twice-convicted felon with ties to the Mafia.




Trump has long faced allegations of connections to the mob, but his relationship with Felix Sater — who pleaded guilty in 1998 to racketeering in a fraud scheme involving the Genovese and Bonanno crime families — represents a more direct link between the presidential candidate and organized crime.




"If he were sitting in the room right now, I really wouldn't know what he looked like," Trump testified in the video deposition, which was obtained by ABC News.




But Trump reportedly named Sater as a senior business adviser in 2010. The Russian émigré carried a Trump Organization business card with the title "Senior Advisor to Donald Trump" and appeared in numerous photos with Trump.




Donald Trump's former senior advisor was a convicted felon with ties to the Mafia.




Trump and Sater were seen together attending a Denver business conference in 2005 and at a 2007 launch party for the Trump SoHo Hotel and Condominium project, according to ABC News.




Sater was not immediately available for comment Thursday.




Trump had worked with Sater previously during the man's stint as an executive at Bayrock Group LLC, a real estate development firm that partnered with Trump on numerous projects after renting office space from the Trump Organization. But Sater's past was not widely known at the time because he was working as a government cooperator on mob cases and the judge overseeing Sater's own case kept the proceedings secret. After Sater's criminal history and past ties to organized crime came to light in 2007, Trump distanced himself from Sater.




Less than three years later, Trump tapped Sater for a business development role that came with the title of senior adviser to Donald Trump.




According to Trump lawyer Alan Garten, Sater's role was to prospect for high-end real estate deals for the Trump Organization. The arrangement lasted six months, Garten told the Associated Press.




The revelation about Sater's role is significant because of its timing and directness, and marks the first time the Trump Organization has acknowledged publicly that Sater worked for Trump after the disclosures of Sater's criminal background. Trump has said that among his secrets of success is that he surrounds himself with the "best and most serious people" and with "people you can trust." Sater never had an employment agreement or formal contract with the Trump Organization and did not close any deals for Trump, Garten said. "He was trying to restart his life," Garten told the Associated Press. "I believe he was regretful of things that happened in the past.". Trump did not know the details of Sater's cooperation with the government when Sater came in-house in 2010, Garten said. But Garten noted that U.S. Attorney General Loretta Lynch praised Sater's cooperation with the federal government, when senators asked about him during her confirmation hearings early this year. She said Sater cooperated against his Mafia stock fraud co-defendants and assisted the government on unspecified national security matters.




"If Mr. Sater was good enough for the government to work with, I see no reason why he wasn't good enough for Mr. Trump," Garten said. Sater pleaded guilty in 1998 to one count of racketeering for his role in a $40 million stock fraud scheme involving the Genovese and Bonanno crime families, according to court records. Prosecutors called the operation a pump-and-dump scheme, in which insiders manipulate the price of obscure stocks and then sell them to hapless investors at inflated prices. Five years earlier, a New York State court had sentenced Sater to more than a year in prison for stabbing a man in the face with a broken margarita glass. With News Wire Services dgood@nydailynews.com"




"To avoid being mistaken for a sellout, I chose my friends carefully. The more politically active black students. The foreign students. The Chicanos. The Marxist professors and structural feminists and punk-rock performance poets." Obama




"The Patient Protection and Affordable Care Act (PPACA), commonly called the Affordable Care Act (ACA) or, colloquially, Obamacare, is a United States

federal statute

signed into law by President Barack Obama on March 23, 2010. Together with the

Health Care and Education Reconciliation Act amendment

, it represents the most significant regulatory overhaul of the U.S. healthcare system since the passage of Medicareand Medicaid in 1965. Under the act, hospitals and primary physicians would transform their practices financially, technologically and clinically to drive better health outcomes, lower costs and improve their methods of distribution and accessibility. The ACA was enacted to increase the quality and affordability of health insurance, lower the uninsured rate by expanding public and privateinsurance coverage, and reduce the costs of healthcare for individuals and the government. It introduced mechanisms like mandates, subsidies, and insurance exchanges.[1][2] The law requires insurance companies to cover all applicants within new minimum standards and offer the same rates regardless of pre-existing conditions or sex.[3] In 2011, the Congressional Budget Office projected that the ACA would lower both future deficits[4] and Medicare spending.[5]"




"OBAMA INC. GAVE FAILED OBAMACARE WEBSITE COMPANY A SWEETHEART DEAL
Why did Obama Inc. suddenly begin tossing a ton of work to CGI and practically reserve ObamaCare for them?
October 14, 2013

Questions were raised before

why Obama Inc. suddenly began throwing so much money toward a Canadian company with a poor track record. CGI Federal is a subsidiary of Montreal-based CGI Group. With offices in Fairfax, Va., the subsidiary has been a darling of the Obama administration, which since 2009 has bestowed it with $1.4 billion in federal contracts, according to USAspending.gov. In comparison, in 2008, under President George W. Bush, CGI contracts totaled only $16.5 million for all federal departments and agencies. It's not like CGI Federal could be confused with a good company. There were plenty of warnings throughout the whole process that the whole thing was not going to work.




When Canadian officials in Ontario ran into the same problem with CGI... they fired it. Canadian provincial health officials last year fired the parent company of CGI Federal, the prime contractor for the problem-plagued Obamacare health exchange websites, the Washington Examiner has learned.




CGI Federal's parent company, Montreal-base




CGI Federal's parent company, Montreal-based CGI Group, was officially terminated in September 2012 by an Ontario government health agency after the firm missed three years of deadlines and failed to deliver the province's flagship online medical registry."
"CGI Group Inc. (Conseillers en gestion et informatique or Consultant To Government and Industry), more commonly known as CGI, is a Canadian

global information technology

(IT) consulting, systems integration, outsourcing, and solutions company headquartered in Montreal,

Quebec

, Canada. Founded in 1976 by Serge Godin and André Imbeau as an IT consulting firm, the company soon began branching into new markets and acquiring other companies. CGIwent public in 1986[3] with a primary listing on the Toronto Stock Exchange. CGI is also a constituent of the S&P/TSX 60, and has a secondary listing on theNew York Stock Exchange. After almost doubling in size with the 1998 acquisition of Bell Sygma,[3] CGI acquired

IMRGlobal

in 2001 for $438 million,[4] which added "global delivery options" for CGI.[3] Other significant purchases include American Management Systems (AMS) for $858 million in 2004,[5] which grew CGI's presence in the United States, Europe and Australia and led to the formation of the CGI Federal division.[6] … Throughout the 1970s CGI grew in size and continued to focus on the information technology (IT) services market,[3] soon offering systems integration alongside consulting.[10] Near the end of the 1970s, however, the systems integration market began to shift to outsourcing, with CGI responding by branching into IT outsourcing as well.[3] The company also secured a number of government contracts, and the

UK Ministry of Defence

brought in CGI around 1980 to act as a systems integrator, among other roles.[16] CGI's annual revenue in 1986 was $25 million, and that year the company began acquiring a number of smaller IT services companies. CGI went public with an initial public offering (IPO) to fund the acquisitions,[3] and by the late 1980s CGI was expanding further, acquiring several business processes services (BPS) companies and expanding beyond Canada.[3]"

"

Serco

awarded new European External Action Service IT contract

Serco

has secured a new service contract to deliver a central management service for IT classified systems. The services will be delivered in Brussels with all staff executing the service holding security clearance up to 'Secret UE' level to access the classified zones. The duration of the contract is 4 years and it is valued at 9,000,000 EUR.
The European External Action Service is the European Union's diplomatic corps. It supports the EU foreign affairs chief (High Representative for Foreign Affairs and Security Policy, Catherine Ashton) in conducting the common foreign and security policy. It has Delegations around the world working on behalf of the people of Europe and representing the EU as a whole. The EEAS manages the EU's response to crises, has intelligence capabilities and cooperates with the European Commission in areas which it shares competence with.
The EEAS operates classified information systems (CIS) in order to securely exchange and process classified information.

Serco

are responsible for ensuring these CIS will be maintained, supported and monitored on a daily basis to ensure reliable and performing services.
The service's that Serco will be responsible for include, setting up a Service Centre to manage the services in a global approach, beyond pure support. This Service Centre will resolve all tickets and service requests related to CIS:
It shall act as a single interface for receiving and recording of all calls, incidents and requests regarding CIS; It shall restore as quickly as possible the service in order to minimize the impact of an incident.
Serco will also support and maintain:
End User Desk Services Computer Devices Printer/scanner Devices End User Application Services Secure Voice Videoconferencing Printing/Scanning Email File Sharing Core IT Services Core Appliance Services Shared IT Services Database Service Infrastructure services IT Infrastructure Services (Power processing (Server) Data Storage Back-up / Archiving Network infrastructure Services IP VPN access service Local wired service WAN Interconnection Email Gateway Voice Gateway Security Services Information Assurance Anti-Virus management IP Encryption Devices Primary Key Infrastructure services existing on classified networks
Michael Alner, Managing Director of

Serco

's European Institutions business said: "We are delighted to support the important work of the European External Action Service through the award of this new contract.
About

Serco


Serco is an international service company, which combines commercial know-how with a deep public service ethos.
Around the world, we improve essential services by managing people, processes, technology and assets more effectively. We advise policy makers, design innovative solutions, integrate systems and - most of all - deliver to the public.


Serco

supports governments, agencies and companies who seek a trusted partner with a solid track record of providing assured service excellence. Our people offer operational, management and consulting expertise in the aviation, BPO, defence, education, environmental services, facilities management, health, home affairs, information and communications technology, knowledge services, local government, science and nuclear, transport, welfare to work and the commercial sectors." "Loan Improvement Jan 31, 2001 SBA modernizes to help feed its growing programs BY PATRICIA DAUKANTAS | GCN STAFF Under a five-year plan for overhauling its information technology systems, the Small Business Administration recently acquired new software for financial and other administrative tasks. .. In the first phase of the modernization, the agency has upgraded systems for managing its extensive portfolio of guaranteed loans, chief operating officer Kristine Marcy

[Field McConnell's sister]

said. SBA processed its first electronic loan last November through its Sacramento, Calif., office and plans to add more private lenders during fiscal 2001. .. Marcy said. Banks had been asking SBA to make faster decisions on loan guarantees. The agency decided to aim for a [onion router] turnaround time of one hour. In the second phase of modernization, SBA is revamping its financial, human resources, procurement and travel systems with Web-enabled Oracle Corp. applications. .. The second-phase integrator, SRA International Inc. of Arlington, Va., has subcontracted with a number of small firms for things such as training and data conversion [Note

Serco

protégé Base One opened a document conversion center in the Bronx in 2006, presumably to deal with Obama's passport problems]. .. In the final phase of the modernization, SBA will upgrade the computers in its 8(a) Business Development Program, which assists small businesses in competing for government contracts, Marcy said. The agency wants to be able to improve its tracking of clients' successes and failures [through to liquidation by the SBA's preferred lenders and sureties such as

HSBC

and Travelers Casualty and Surety Company of America - note merged with Citigroup and John Deutch's CIA friends!]

."

"Preparing the 8(a) application package You do not need to pay anyone to prepare your 8(a) application. SBA designed the application forms so the applicant can complete the application. However, a consultant can assist in completing the application. Please be advised that no one can guarantee that an application for 8(a) program participation will be approved. The application process is intended to assure that each applicant receives a fair, unbiased review, free from favoritism and influence. Any irregularities in the application review process should be immediately referred to the SBA Inspector General.
Definition of Socially and Economically Disadvantaged Individuals Socially disadvantaged individuals are those who have been subjected to racial or ethnic prejudice or cultural bias because of their identities as members of groups without regard to their individual qualities. The social disadvantage must stem from circumstances beyond their control.
In the absence of evidence to the contrary, the following individuals are presumed to be socially disadvantaged: Black Americans; Hispanic Americans (persons with origins from Latin America, South America, Portugal and Spain);
Native Americans (American Indians, Eskimos, Aleuts, and Native Hawaiians);
Asian Pacific Americans (persons with origins from Japan, China, the Philippines, Vietnam, Korea, Samoa, Guam, U.S. Trust Territory of the Pacific Islands [Republic of Palau], Commonwealth of the Northern Mariana Islands, Laos, Cambodia [Kampuchea], Taiwan, Burma, Thailand, Malaysia, Indonesia, Singapore, Brunei, Republic of the Marshall Islands, Federated States of Micronesia, Macao, Hong Kong, Fiji, Tonga, Kiribati, Tuvalu, or Nauru);
Subcontinent Asian Americans (persons with origins from India, Pakistan, Bangladesh, Sri Lanka, Bhutan, the Maldives Islands or Nepal);
And members of other groups designated from time to time by the SBA.
In addition, an individual who is not a member of one of the above-named groups may apply for 8(a) certification. However, the applicant must establish social disadvantage on the basis of clear and convincing evidence.
Economically disadvantaged individuals are socially disadvantaged individuals whose ability to compete in the free enterprise system has been impaired due to diminished capital and credit opportunities, as compared to others in the same or similar line of business and competitive market area who are not socially disadvantaged. For purposes of program entry, an individual whose personal net worth (excluding the equity in their personal residence and business) exceeds $250,000 will not be considered economically disadvantaged.
Woman-Owned Businesses
A woman-owned business may be recognized as a "socially disadvantaged firm" if the owner is a member of one of the groups for which social disadvantage is presumed. If the woman is not a member of one of the groups for which social disadvantage is presumed, she must establish her individual disadvantage on the basis of clear and convincing evidence that she has suffered discriminatory treatment because of her gender and that this treatment has impeded her entry into or advancement in the business world. SBA will consider any pertinent evidence but will give particular attention to evidence of discriminatory practices suffered in the areas of education, employment and the business world." "

Serco

do a bunch more that didn't even make our story: As well as thanking God for his success, CEO Chris Hyman is a Pentecostal Christian who has released a gospel album in America and fasts every Tuesday. Amazingly, he was also in the World Trade Centre on 9/11, on the 47th floor addressing shareholders

[such as Wells Fargo with an insured interest in the leveraged lease on the WTC Twin Towers]

.

Serco

run navy patrol boats for the ADF, as well as search and salvage operations through their partnership with P&O which form Defence Maritime Services.

Serco

run two Australian jails already, Acacia in WA and Borallon in Queensland. They're one of the biggest companies In the UK for running electronic tagging of offenders under house arrest or parole."

Yours sincerely,

Field McConnell, United States Naval Academy, 1971; Forensic Economist; 30 year airline and 22 year military pilot; 23,000 hours of safety; Tel: 715 307 8222

David Hawkins Tel: 604 542-0891 Forensic Economist; former leader of oil-well blow-out teams; now sponsors Grand Juries in CSI Crime and Safety Investigation