A Request by United States Marine Field McConnell
for
Images Leading To A Proof by Contradiction Of Assertions Below
Plum

City Online - (

AbelDanger.net

)
November 18, 2015
1.
AD
ASSERTS THAT OBAMA'S FABIAN HANDLERS ARE MANUFACTURING "RAGE AGAINST THE MACHINE" PERCEPTIONS OF CARBON DIOXIDE as an industrial pollutant and the main driver of catastrophic anthropogenic global warming.
2.
AD
ASSERTS THAT
SERCO
HAS ISSUED VISAS TO SEND 8(A) LONG-RANGE ASSASSINS AND SOME OF OBAMA'S PUNK-ROCK FRIENDS to a Paris conference to de-industrialize society and eliminate carbon-emitting obstacles to progressive globalization.
3.
AD
ASSERTS THAT OBAMA SENT 8(A) SNUFF-FILM CREWS TO AN EAGLES OF DEATH SHOW IN PARIS WHERE IMAGES – WEBCAST OVER THE MARINE CORPS INTRANET – SHOW A MAJOR REDUCTION IN THE FANS' CARBON FOOTPRINT.
United States Marine Field McConnell (
http://www.abeldanger.net/2010/01/field-mcconnell-bio.html
) invites
Abel Danger
researchers and those whom it may concern to send him images or information which can lead to a proof by contradiction of the assertions above.
Justin Trudeau – the son of Obama's Fabian handler (the late Pierre Trudeau) and a Rolling Stones / D.O.A. groupie (Margaret Sinclair) who couldn

'

t get no satisfaction.
Paris Terror Attack | Obama's Eagles of Death Metal False Flag
Rage Against The Machine - Sleep Now in the Fire
Video Shows Moment Of Mass Shooting Inside Bataclan Concert Hall
Paris attack live update: Simulates what happened in Paris attack
Is Marine Corps Intelligence Activity an oxymoron? Obama despises the Marines!
Note the Fabian Denis Coderre staged decoy conference in Montreal for airport managers out of position on 9/11.
Massive Attack - Karmacoma
[Sam Cam

Serco

's alibi visas for 9/11 demolition and special effects crew]
D.O.A. w/ Jello Biafra- Last Scream of the Missing Neighbors [1989] Full Album
[

Serco

8(a) visas for the Pickton pig-farm snuff film crew]
Outsourced to Serco in 1994
Serco visa for Atta!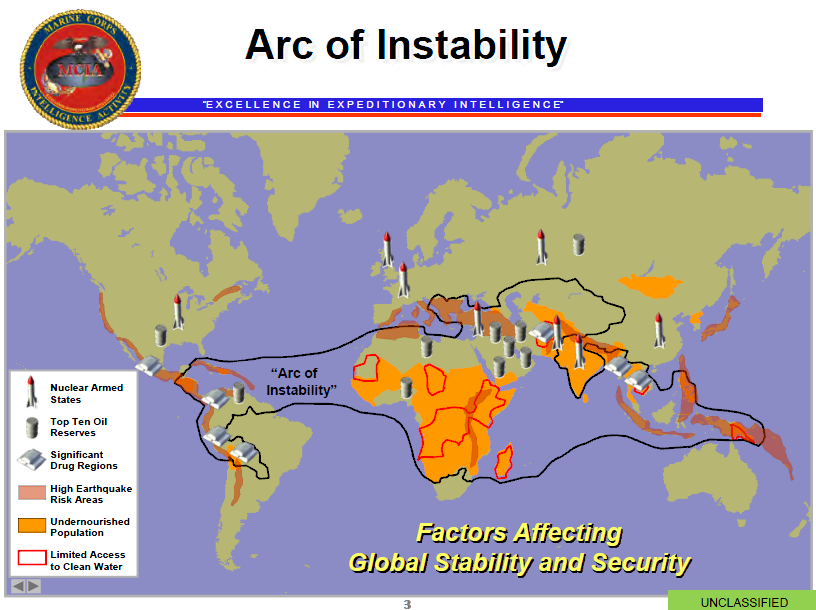 Obama's 8(a) assassins tracked for Nine Eyes countries by Dunford's Navy/Marine Corps Intranet

"Barack Obama optimistic of reaching climate change deal at Paris summit But US president warns there is still 'a lot of work to do' at UN climate summit which he said will send signal to businesses to go 'all-in on renewable power Barack Obama on prospects of a climate deal in Paris: 'I'm optimistic that we can get an outcome that we're all proud of, because we understand what's at stake.' Photograph: Saul Loeb/AFP/Getty Images AFP Wednesday 18 November 201511.37 GMT Last modified on Wednesday 18 November 201511.41 GMT
US president Barack Obama said on Wednesday he was optimistic an elusive deal to contain global warming could be forged at an upcoming crunch summit in Paris, and insisted an ambitious deal would boost a flagging world economy.
In a speech to an Asia-Pacific business conference in the Philippines, Obama said there was still a "lot of work to do" to ensure success at the United Nations summit.
"Nevertheless, I'm optimistic that we can get an outcome that we're all proud of, because we understand what's at stake," Obama said.
Everything you need to know about the Paris climate summit and UN talks The goal of the climate summit in the French capital, which begins on 30 November, is to forge a pact to reduce the greenhouse gas emissions that are blamed for global warming.
The meeting will try to negotiate a pact to keep global warming below 2C over pre-industrial levels.
Scientists warn that unless drastic action is taken quickly, warming temperatures will lead to rising sea levels and natural catastrophes that threaten mankind.
The Paris event represents the first bid for a truly global climate rescue pact since the chaotic 2009 summit in Copenhagen ended in bitter disappointment.
Previous efforts have failed because governments and businesses have struggled to break free from fossil fuel dependency that has driven economic growth since the industrial revolution.
In the latest example, the Republican-run US Senate on Tuesday rejected key rules wanted by Obama's administration to limit greenhouse gas emissions by power plants.
Obama's clean power plan hailed as US's strongest ever climate action #There is not a contradiction between growth, development and being good stewards of the planet, they are complementary," Obama said at the conference, which is taking place ahead of the annual Asia-Pacific Economic Co-operation (APEC) gathering.
"The old rules that said we couldn't grow our economies and protect our environment at the same time, those are outdated. We can transition to clean energy without squeezing businesses and consumers."
Obama insisted an ambitious deal in Paris would spur investment, as it would signal to businesses that they should "go all-in on renewable energy technologies."
"If we can get an agreement done, it could drive new jobs and opportunities, and investment in a global economy that, frankly, needs a boost right now."
After his speech to the business leaders, Obama led a panel discussion with Chinese tech-billionaire Jack Ma and Aisa Mijeno, a young Filipina engineer turned entrepreneur.
Mijeno explained how she invented a cheap lamp that runs on salt water and can charge a cellphone - part of a bid to provide poor villagers in remote areas of the Philippines with clean electricity.
"Climate change is real, it's a fact. It's not a myth that scientists created in order to get funding or grants. It's real, it's happening now," she told Obama.
Mijeno then compared climate change to the stages of cancer, saying the earth was around stage two, where symptoms are beginning to show but can be treated.
"You don't want to get to stage four," Obama replied." "Al Gore Suspends 24-Hour Climate Concert Event in Wake of Paris Attacks NOVEMBER 13, 2015 | 05:29PM PT Ted Johnson Senior Editor@tedstew In the wake of the terrorist attacks in Paris, former Vice President Al Gore suspended a 24-hour climate change webcast, based in the city, which started on Friday.
The webcast, called 24 Hours of Reality and Live Earth, started at 9 a.m. PT and was scheduled to end at 9 a.m. on Saturday. Gore anchored from a studio set up at the foot of the Eiffel Tower, but went live to express his condolences.
"Out of solidarity with the French people and the City of Paris, we have decided to suspend our broadcast of 24 Hours of Reality and Live Earth," he said. "Our thoughts are with all who have been affected and the entire nation of France. We send our condolences to the families of those who have been killed or injured."
Among those who performed during the webcast were Duran Duran, who performed just outside the Eiffel Tower at about 6:30 p.m. Paris time. The band returned to London later in the evening. "All safe," they posted on Twitter.
The 24-hour webcast was set to feature artists, entertainers and climate experts as a prelude to the upcoming Nov. 30 United Nations Conference on Climate Change. Others scheduled on the bill included Bon Jovi, Elton John and Pharrell Williams. "Pray for Paris," Williams posted on Twitter."
"Rage Against The Machine Shoots New Video With Michael Moore by david basham 1/28/2000 Rage Against The Machine was in New York City on Wednesday to shoot the video for its new single, with activist film director Michael Moore.
The band set up and shot the clip in front of Federal Hall in downtown Manhattan, drawing a crowd of several hundred people, according to a representative for the city's Deputy Commissioner for Public Information.
But after the band broke down from the video shoot, a slight altercation occurred when Rage, Moore, and a camera crew attempted to walk into the New York Stock Exchange, located across the street from Federal Hall.
A media spokesperson for the New York Stock Exchange told MTV News that its security officers denied entrance to Rage and company and suggested that they head over to the Visitor's Center instead.
The band apparently then got into a verbal shouting match with those same security officers, and frontman Zack de la Rocha was shoved away from the entrance after briefly entering through a side door.
As extras from the shoot began amassing outside the stock exchange, the band and crew left once they realized they would not be permitted to shoot inside the facility. City police moved in to secure the scene, and no one was arrested in relation to the incident.
Because of the possibility of a terrorist strike (a point driven home by the 1993 bombing of the nearby World Trade Center) security at the NYSE is extremely tight. Only members of the stock exchange and traders with credentials are allowed into the building.
The NYSE Visitor's Center, however, is open to the public, which can then enter the stock exchange's gallery after receiving security clearance. The New York Stock Exchange is the fourth leading tourist attraction in New York City.
Such forms of confrontation are nothing new to Rage Against The Machine or Moore, who developed a reputation for his political-minded filmmaking technique on the strength of his 1989 documentary "Roger & Me."
In that film, Moore recorded his fruitless attempts to interview General Motors CEO Roger Smith about the effects of closing down an automobile plant in Flint, Michigan.
Aside from his film work, Moore has also produced several newsmagazine shows for TV, including "TV Nation" and "The Awful Truth," in which he takes aim at big business and big government via his own working class sensibilities.
As for Rage Against The Machine, a spokesperson for Epic Records confirmed that the band was also in the process of editing the footage from its Mexico City concert last October into a home video.
MTV aired a portion of that performance during an hour-long concert special in November (see "Rage Against The Machine Takes Message To Mexico City, Plans New York In-Store").
Rage plans to issue the live home video in conjunction with the start of its next U.S. tour, tentatively slated to begin in the spring.
The video for "Sleep Now In The Fire" is expected to begin airing next month.
For more on the video shoot, visit www.michaelmoore.com." "Obama: When I Said We "Contained" ISIS, I Meant "They Control Less Territory Than They Did Last Year" Posted on November 16, 2015
"So when I said that we are containing their spread in Iraq and Syria, in fact, they control less territory than they did last year," President Obama said at a press conference following the G-20 summit in Antalya, Turkey. "And the more we shrink that territory, the less they can pretend that they are somehow a functioning state and the more it becomes apparent that they are simply a network of killers who are brutalizing local populations." REPORTER: A more than year-long bombing campaign in Iraq and in Syria has failed to contain the ambition and the ability of ISIS to launch attacks in the West. Have you underestimated their abilities, and will you widen the rules of engagement for U.S. forces to take more aggressive action?
PRESIDENT OBAMA: No, we haven't underestimated our abilities, this is precisely why we're in Iraq as we speak and why we're operating in Syria as we speak. And it's precisely why we have mobilized 65 countries to go after ISIL and why I hosted at the United Nations an entire discussion of counterterrorism strategies and curbing the flow of foreign fighters. And why we've been putting pressure on those countries that have not been as robust as they need to in tracking the flow of foreign fighters in and out of Syria and Iraq.
And so, there has been an acute awareness on the part of my administration from the start that it is possible for an organization like ISIL that has such a twisted ideology and has shown such extraordinary brutality and complete disregard for innocent lives that they would have the capabilities to potentially strike in the West. And because thousands of fighters have flowed from the West and are European citizens -- a few hundred from the United States but far more from Europe -- that when those foreign fighters returned, it posed a significant danger. And we have consistently worked with our European partners disrupting plots in some cases. Sadly, this one was not disrupted in time.
But understand that one of the challenges we have in this situation is that if you have a handful of people who don't mind dying, they can kill a lot of people.
That's one of the challenges of terrorism. It's not their sophistication or the particular weaponry that they possess, but it is the ideology they carry with them and their willingness to die. And in those circumstances, tracking each individual, making sure that we are disrupting and preventing these attacks is a constant effort at vigilance and requires extraordinary coordination.
Now, part of the reason that it is important what we do in Iraq and Syria is that the narrative that ISIL developed of creating this caliphate makes it more attractive to potential recruits. So when I said that we are containing their spread in Iraq and Syria, in fact, they control less territory than they did last year. And the more we shrink that territory, the less they can pretend that they are somehow a functioning state and the more it becomes apparent that they are simply a network of killers who are brutalizing local populations.
That allows us to reduce the flow of foreign fighters, which then over time will lessen the numbers of terrorists who can potentially carry out terrible acts like they did in Paris. And that's what we did with Al Qaida. That doesn't mean, by the way, that Al Qaida no longer possesses the capabilities of potentially striking the West. Al Qaida in the peninsula that operates primarily in Yemen, we know has consistently has tried to target the West and we are consistently working to disrupt those acts.
But despite the fact that they have not gotten as much attention as ISIL, they still pose a danger as well. And so our goals here consistently have to be -- to be aggressive and to leave no stone unturned, but also recognize this is not conventional warfare. We play into the ISIL narrative when we act as if they're a state and we use routine military tactics that are designed to fight a state that is attacking another state.
That's not what's going on here. These are killers with fantasies of glory, who are very savvy when it comes to social media and are able to infiltrate the minds of not just Iraqis or Syrians, but disaffected individuals around the world. And when they activate those individuals, those individuals can do a lot of damage.
And so we have to take the approach of being rigorous on our counterterrorism efforts and consistently improve and figure out how we can get more information, how we can infiltrate these networks, how we can reduce their operational space, even as we also try to shrink the amount of territory they control to defeat their narrative.
Ultimately, to reclaim territory from them is going to require, however, an ending of the Syrian civil war, which is why the diplomatic efforts are so important. And it's going to require an effective Iraqi effort that bridges Shia and Sunni differences, which is why our diplomatic efforts inside Iraq are so important as well." "French Security Left Blind During November 13 Paris Terror Attacks By Dr. Paul Craig Roberts Global Research, November 15, 2015 Paul Craig Roberts 16 November 2015 I have received a report from European security that there was a massive cyber attack on French systems 48 hours prior to and during the Paris attacks.
Amongst other things, the attack took down the French mobile data network and blinded police surveillance. The attack was not a straightforward DDOS attack but a sophisticated attack that targeted a weakness in infrastructure hardware.
Such an attack is beyond the capability of most organizations and requires capability that is unlikely to be in ISIL's arsenal. An attack on this scale is difficult to pull off without authorities getting wind of it. The coordination required suggests state involvement.
It is common for people with no experience in government to believe that false flag attacks are not possible, because they think the entire government would have to be involved and not everyone would go along with it. Someone would talk. However, if the report I have received is correct, hardly anyone has to be involved, and security forces are simply disabled.
Remember the reports that during 9/11, a simulation of the actual events that were occuring was being conducted, thus confusing responsible parties about the reality.
I am unable to reveal any further information.
If security experts find the information credible, they should direct their inquiries to the French authorities.
Dr. Paul Craig Roberts was Assistant Secretary of the Treasury for Economic Policy and associate editor of the Wall Street Journal. He was columnist for Business Week, Scripps Howard News Service, and Creators Syndicate. He has had many university appointments. His internet columns have attracted a worldwide following. Roberts' latest books are The Failure of Laissez Faire Capitalism and Economic Dissolution of the West and How America Was Lost.
The original source of this article is Paul Craig Roberts Copyright © Dr. Paul Craig Roberts, Paul Craig Roberts, 2015"
"EPC is owned by the Cabinet Office and managed on their behalf by Serco Ltd - See more at: http://www.epcresilience.com/#sthash.pUUDN39N.dpuf …. Simulation and Media Support The method of delivering an exercise is flexible and will be designed with the client to meet their requirements with options ranging from simple paper-based delivery through to full use of their real communications systems and advance computer simulation. In addition, media play can also be added in the form of

news injects

and the provision of experienced journalists and television crews to help test procedures and also assist in training key staff." "Who are the Nine Eyes in Spectre (James Bond 24)? Spoiler Alert : in the 2015 James Bond film, Spectre, there is mention of a new intelligence organisation that they're setting up called Nine Eyes.
What organisations or nations would have been involved ? (Couldn't work it out during film) 1 Answer

[Wrong]

Graeme Shimmin, I write Bond-influenced novels and so have researched them all.
1.6k Views • Graeme is a Most Viewed Writer in James Bond 007 (creative franchise) with 6 endorsements.
It's not an organisation, it's an intelligence-gathering alliance named for its real world counterpart the Five Eyes*
The Five Eyes comprise the main English-speaking countries who have been interoperating in intelligence-gathering since World War Two. USA UK Australia New Zealand Canada
In real life, there's also two looser intelligence-sharing alliances:
The Nine Eyes: The Five Eyes plus Denmark, Norway, the Netherlands and France.
The Fourteen Eyes: The two above groups plus Germany, Sweden, Belgium, Spain, and Italy
It is clearly established in Spectre that South Africa is one of the countries in the Nine Eyes group (as it vetoes its creation)

[China is also in the presentation by "C"]

. Which perhaps implies that it's an alliance of English-speaking countries. But the meeting is in Japan, which perhaps implies it's an alliance of the G8+South Africa (for some reason).
In the end I think it's unclear exactly who is in - but the implication of the conversations the characters have is that the Nine Eyes will have total surveillance of the entire world, which the Five Eyes already has in theory - the countries of the alliance have responsibility for surveillance throughout the world, it's not like they're listening to everything."
"8(a) Business Development Program[edit] The 8(a) Business Development Program [controlled through Serco protégée Base One Technologies and Clinton server] assists in the development of small businesses owned and operated by individuals who are socially and economically disadvantaged, such as women and minorities. The following ethnic groups are classified as eligible: Black Americans; Hispanic Americans; Native Americans (American Indians, Eskimos, Aleuts, or Native Hawaiians); Asian Pacific Americans (persons with origins from Burma, Thailand, Malaysia, Indonesia, Singapore, Brunei, Japan [Mineta interned in WWII], China (including Hong Kong), Taiwan, Laos, Cambodia (Kampuchea), Vietnam, Korea, The Philippines, U.S. Trust Territory of the Pacific Islands (Republic of Palau), Republic of the Marshall Islands, Federated States of Micronesia, the Commonwealth of the Northern Mariana Islands, Guam, Samoa, Macao, Fiji, Tonga, Kiribati, Tuvalu, or Nauru); Subcontinent Asian Americans (persons with origins from India, Pakistan, Bangladesh, Sri Lanka, Bhutan, the Maldives Islands or Nepal). In 2011, the SBA, along with the FBI and the IRS, uncovered a massive scheme to defraud this program. Civilian employees of the U.S. Army Corps of Engineers, working in concert with an employee of Alaska Native Corporation Eyak Technology LLC allegedly submitted fraudulent bills to the program, totaling over 20 million dollars, and kept the money for their own use.[26] It also alleged that the group planned to steer a further 780 million dollars towards their favored contractor.[27]"
"Canada 2020 and the New Malthusian Takeover of Canada Matthew Ehret / March 12, 2014 By Matthew Ehret-Kump Today, the Canadian political landscape is being remoulded by a grouping of British agents who seek to accomplish an overhaul of the Liberal Party structure in line with the reform conducted 54 years ago with the British-run ouster of the "continentalist" liberals of C.D. Howe and Prime Minister St. Laurent during the interim period of 1957-1963.
This 1957-1963 destruction of the once pro-development spirit of the Liberal Party of Canada was replaced by a Fabian Society/Rhodes Scholar-run instrument of technocratic fascism culminating in the 1968-72 revolution in cybernetic affairs early on in the mandate of Pierre Elliot Trudeau. This federal "Quiet Revolution" put a complete halt to scientific and technological progress and ushered in the green destruction of the pro-development orientation that had hitherto dominated top down policy making and mass popular consciousness in Canada and replaced it with a new oligarchical system of control in government based on Trudeau's commitment to Cybernetics and Systems Analysis. In fact, as Julian Huxley outlined over 20 years earlier, Cybernetics and Systems Analysis-thinking would be the tools selected to repackage "Eugenics" and "Malthusianism" under new names."

Yours sincerely,

Field McConnell, United States Naval Academy, 1971; Forensic Economist; 30 year airline and 22 year military pilot; 23,000 hours of safety; Tel: 715 307 8222 (

Livestream

)

David Hawkins Tel: 604 542-0891 Forensic Economist; former leader of oil-well blow-out teams; now sponsors Grand Juries in CSI Crime and Safety Investigation