Marine Brief From

Plum

City - (

AbelDanger.net

)
June 22, 2015
1. White's Club members appear to have developed a
spot fixed
method for contract killing where the victim's time of death supports an anonymous betting market and winners, closest to the actual time of death, allegedly share pots with scriptwriters, killers, police, journalists and clean-up crews on the payroll of a secret police force set up at Scotland Yard in London by former White's Club member Robert Peel in 1833 and his Scots agent, Allan Pinkerton, in Chicago in 1850.
2. White's Club members allegedly hired Pinkerton agents to
spot fix
the 1871 fire in Chicago and thereby trigger a lucrative insurance claim against a contract preserved in a fire-proof safe owned by Alexander Geddes the grain-broker great-great grandfather of White's alumnus, David Cameron.
3. White's agents allegedly used Pinkerton telegraph timing signals from the GMT clock to synchronize spot-fixed scripts developed by Frederick Abberline at Scotland Yard and Jane Addams at Toynbee Hall in 1888 with the Whitechapel murders fraudlently attributed to Jack the Ripper.
Readers are invited to peruse
Abel Danger
's website and the images below where United States Marine Field McConnell has established a proof by contradiction – no action against him for libel or by way of rebuttal – on the role of White's Club members and Pinkerton agents in spot-fixing the Chicago fire of 1871, the Jane the Ripper murders of 1888 and many cold cases of recent times.
White's David Cameron at Toynbee Hall in Ripperland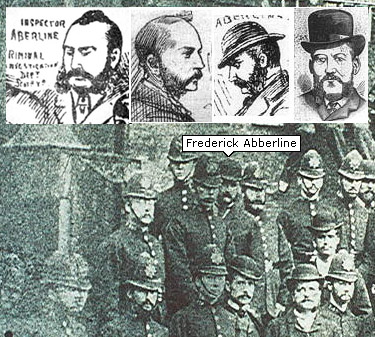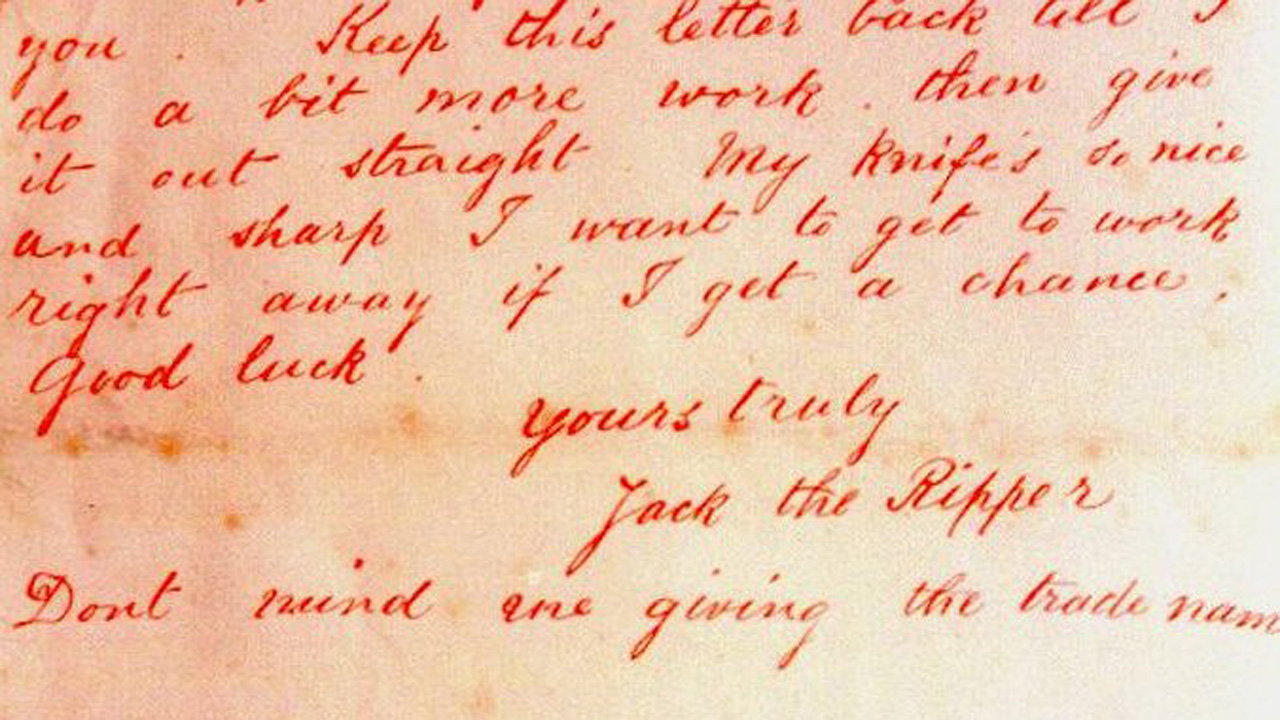 Prequel 1:
#2381: Marine Brief – Whacker White's Betting Clock – Pinkerton Honest Abe –

Serco

JFK
Prequel 2:
Did Alexander Geddes launch the Auld Alliance Crime Group's Chicago Chapter and stage the 1871 Great Fire?
Prequel 3:
Abel Danger

: Open invitation to Producers, Scriptwriters, Directors and Investors
Abel Danger:
Open invitation to Producers, Scriptwriters... Abel Danger can help you to get to the box office with "The Greatest Story Never Told" Contact Field McConnell (715 307-8222) or David Hawkins (604 542-0891). ...
"Spot-fixing refers to illegal activity in a sport in which a specific aspect of a game, unrelated to the final result but upon which a betting market exists, is fixed; examples include something as minor as timing a no ball or wide delivery in cricket, or timing the first throw-in or corner in association football."
"Re: David Camerons Scotch Ancestors, Geddes. by Richard1979 » Tue Feb 09, 2010 4:14 pm
Think I have managed to sort this, anyway.
For sake of any others interested in either the Geddes family or Glass:
Alexander Geddes the 'Grain King' born in Glass, 1843, and died there 1902. He went to America where he made a fortune, though he nearly lost it all in the Great Fire of Chicago 1871, but it was saved by a safe which he treasured for rest of his life. He returned to Glass in the 1880's and built Blaimore House there which was finished in 1885. His daughter Rachel Margaret Geddes lived there with her husband Ewen Allan Cameron, and their son Ewen Donal Cameron, David Camerons father was born there. I believe it later became a School and is now used as a religious house.
Alexander Geddes parents were John Geddes (b.1797 Glass, D.1881 Glass) and Janet MacConachie. They had ten children baptised at Glass, between 1828-1845, Alexander being the youngest but one, and the youngest son.
This John, was the son of another John Geddes (1758-1823) and his second wife Helen Annand. They were married at Glass 1795 and had five children baptised there, between 1795-1803.
I believe this elder John probably was the same man who was godfather to my 4xg grandfather William Troup in Glass 1788. They are the only Geddes family in the Glass registers in any case."
"According the legend, the Great Chicago Fire was started by a cow that belonged to an Irishwoman named Catherine O'Leary. She ran a neighborhood milk business from the barn behind her home and carelessly leaving a kerosene lantern in the barn after her evening milking, a cow kicked over it over and ignited the hay on the floor. Of course, no proof of this story has ever been offered, other than the testimony of a neighborhood liar, but the legend took hold in Chicago and was told around the world. Regardless of how the fire started though, on Sunday evening, October 8, 1871, Chicago became a city in flames. In the first days after the fire, wild rumors flew about more looting in the city. It was said that criminals were now breaking into safes and vaults in the ruined business district. Local business owners hired Allan Pinkerton to deploy his detectives around the remains of stores and banks and soon, six companies of Federal troops arrived under the command of General Phillip Sheridan to assist in maintaining order. Two days later, Chicago's Mayor, Roswell Mason, placed the city under martial law, entrusting Sheridan and his troops to watch over it.
Although Sheridan saw no sign of the reported murders and looting, he did recruit a volunteer home guard of about 1000 men to patrol unburned areas of the city. He also enforced a curfew, much to the chagrin of Illinois governor John M. Palmer, who felt that martial law was uncalled for and unnecessary. Mayor Mason was heavily influenced by local business leaders however and ignored Palmer's order to withdraw the troops. The state of martial law didn't last for long though. A few days after it went into effect, a local businessman (and one of those responsible for pushing Mason into bringing in Sheridan) was accidentally killed by one of the volunteer home guard. In spite of this, Sheridan did receive orders from President Grant that left four companies of men in the city through the end of the year."
"First GMT Electric Clock .. For the next forty years the Shepherd master clock time was sent by telegraph to London, Edinburgh, Glasgow, Dublin, Belfast and many other cities.
By 1866, time signals were sent from the clock to Harvard University in Cambridge, Massachusetts via the new transatlantic submarine cable. In terms of the distribution of accurate time into everyday life, it is therefore one of the most important clocks ever made and worthy of its inclusion in this series of short articles.
It also operates the red 'time' ball on the roof of the Observatory at Flamsteed House which rises every day at 12.55pm, taking three minutes to reach the top where it stops, falling at exactly 1pm to enable passing ships to set their clocks. Whilst noon might have been thought of as a more appropriate time, it is said that astronomers were too busy with their telecopes at midday.
In this age of satellite navigation, the tradition is now continued mainly for the benefit of tourists."
"Disowned by Cameron, the raffish men-only club that his father once ran
By HARRY MOUNT FOR THE DAILY MAIL
PUBLISHED: 22:15 GMT, 18 July 2013 | UPDATED: 16:22 GMT, 19 July 2013
As the BBC is embroiled in yet another row over sexism after presenter John Inverdale's poorly judged on air-comments, and MPs scramble in Westminster to condemn male-only establishments - just down the road, at White's in St James's, it is very much business as usual. The exclusive membership only establishment - the 'original 'old boy's club' - is the grandest, oldest and most notoriously difficult to gain entrance to. Once, every Prime Minister from Robert Walpole in the early 18th century to Robert Peel in the mid-19th was a member, and the club boasts a bar which 'has not shut for 200 years'. But White's - to which only one woman, the Queen, has ever been allowed entrance - was quietly disowned by David Cameron in 2008, despite his father Ian once being chairman. The Prime Minister is said to be the only member to have left of his own free will."
"Remodelling of the police force[edit]
When Vidocq gave his allegiance to the police around 1810, there were two police organizations in France: on the one side, there was the police politique, an intelligence agency whose agents were responsible for the detection of conspiracies and intrigues; on the other, the normal police, who investigated common crimes such as theft, fraud, prostitution, and murder. Since the Middle Ages, those constables wore identification insignia that, over time, had developed to full uniforms. Unlike the often covertly operating political police, they were easy to spot. For fear of attack, they did not dare to enter some Parisian districts, limiting their efforts at crime prevention.
Vidocq persuaded his superiors to allow his agents, who also included women, to wear plain clothes and disguises depending on the situation. Thus, they did not attract attention and, as former criminals, also knew the hiding places and methods of criminals. Through their contacts, they often learned of planned crimes and were able to catch the guilty red-handed. Vidocq also had a different approach to interrogation. In his memoirs, he mentions several times that he did not take those arrested to prison immediately, but invited them to dinner, where he chatted with them. In addition to information about other crimes, he often obtained confessions in this non-violent way and recruited future informants and even agents.
August Vollmer, the first police chief of Berkeley, California, and a leading figure in the development of criminal justice in the United States,[10] studied the works of Vidocq and the Austrian criminal jurist Hans Gross for his reform of the Berkeley police force.[11] His reform ideas were adopted by the International Association of Chiefs of Police (IACP) and, as a result, also affected J. Edgar Hoover and the FBI.[12] After Robert Peel established Scotland Yard in 1829, he sent a committee to Paris in 1832 to confer with Vidocq for several days. In 1843, two commissars [clarification needed] of Scotland Yard traveled to Paris for further training. They spent only two days with Pierre Allard, who was head of the Sûreté by then. Then they went to Vidocq and, for one week, accompanied him and his agents in their work."
"Sir Robert Peel, 2nd Baronet (5 February 1788 – 2 July 1850) was a British Conservative statesman, who twice served as Prime Minister of the United Kingdom from 10 December 1834 to 8 April 1835, and again from 30 August 1841 to 29 June 1846. The son of a wealthy textile manufacturer, he served in many top offices over four decades. While serving as Home Secretary, Peel reformed and liberalised the criminal law, and created the modern police force, leading to a new type of officer known in tribute to him as "bobbies" (in England) and "peelers" (in Ireland). .. It was in 1829 that Peel established the Metropolitan Police Force for London based at Scotland Yard. The 1,000 constables employed were affectionately nicknamed 'Bobbies' or, somewhat less affectionately, 'Peelers'. Although unpopular at first they proved very successful in cutting crime in London,[27] and by 1857 all cities in the UK were obliged to form their own police forces.[28] Known as the father of modern policing, Peel developed the Peelian Principles which defined the ethical requirements police officers must follow to be effective. In 1829, when setting forth the principles of policing a democracy, Sir Robert Peel declared, "The police are the public and the public are the police." [29]"
"Walking through Walls
Graham Robb Memoirs of Vidocq: Master of Crime AK Press, 370 pp, £14.00, July 2003, ISBN 1 902593 71 5 In June 1845, an odd assortment of faintly disconcerting objects was drawing large crowds to the Cosmorama in Regent Street. The exhibition catalogue was headed: 'Vidocq, chef de la police de sûreté (detective force) de Paris, which was created by him, and which he directed for 29 years with extraordinary success'. For five shillings, visitors could inspect a collection of disguises worn by M. Vidocq 'in discovering and arresting the criminals obnoxious to justice', a small arsenal of 'sanguinary weapons . . . taken from the perpetrators of crime', and an array of manacles, fetters and lead-lined boots from which Vidocq had freed himself when, as the Times daintily put it, 'he fell under the displeasure of the French government.'
The famous convict turned policeman had come to London shortly before his 70th birthday to find a publisher for his latest volume of memoirs and perhaps to open a branch of his private detective agency. Since his profitable Bureau des Renseignements had been closed by the Paris police (trumped-up charges of fraud and abduction had landed him in the Conciergerie prison for 11 months), he was also hoping to sell some of the objects that made up the rest of the exhibition: several dozen paintings of French battles and four thousand imitation tropical fruits that had recently come into his possession. ..
In the 1830s and 1840s, Vidocq was called back to the Sûreté whenever there was dirty work to be done. For the rest of the time, he ran an 'information bureau' which specialised in swindlers but later branched out into adultery. This was twenty years before Allan Pinkerton, 'the Vidocq of the West', founded his National Detective Agency in Chicago. Vidocq's Bureau des Renseignements boasted a vast database of file-cards on every known criminal and a team that sounds like a Victorian equivalent of the X-Men: the Cyclops, the Faun, the Man-about-Town, and a very tall detective who could peer through first-floor windows without using a ladder. The fact that the agency was closed down, two years before Vidocq displayed his trophies at the Cosmorama, is probably a tribute to its success. Criminals feared Vidocq's fists; politicians feared his filing system."
"ALS (University of Illinois at Chicago, Jane Addams Memorial Collection, Haldeman-Julius Family Papers; JAPM, 2:968-73; JAP, 2:620-21).
1. In her memoir, Addams later recalled that she found herself "at Toynbee Hall equipped not only with a letter of introduction from Canon Fremantle, but with high expectations and a certain belief that whatever perplexities and discouragement concerning the life of the poor were in store for me, I should at least know something at first hand and have the solace of daily activity." Twenty Years at Hull-House, 87-88.
2. The public meetings of the World Centennial of Foreign Missions were held in Exeter Hall of the YMCA, London, during the afternoons and evenings of 9-19 June 1888. Several Chicago-based organizations were represented among the sixteen hundred members, including the Chicago Training School for City, Home, and Foreign Missions, where Jane Addams later taught classes from 1889 to 1892.
3. The People's Palace, officially opened by Queen Victoria in 1887, was to be a "rational recreational" center for the working people of the East End, separate and different from the pubs and gambling halls. Although not completed until 1892, at the time Jane Addams visited, the People's Palace had meeting rooms for educational presentations and social gatherings, a spacious hall for entertainments of all kinds, including musical events, and exhibit space.
4. Walter Besant's (1836-1901) novels, All Sorts and Conditions of Men (not "Man" as JA had written it) was issued in 1882 and Children of Gibeon (not "Gideon" as JA had written it) in 1886. Both decry the social evils and state of the working poor in East London." "ABBERLINE, Frederick George Born : 8 January 1843, Blandford Dorset. Son of Edward and Hannah Abberline.
1863 : Jan 5 - Joins Metropolitan Police Warrant Number 43519. Described as being 5ft 9 and a half inches tall, with dark brown hair, hazel eyes, a fresh complexion and a varicose vein on the left leg below the knee. He had a wife named Emma. Appointed to N Division (Islington).
…. 1929 : Dec 10 - Died Age 86 at "Estcourt", 195 Holdenhurst Road, Bournemouth. Buried at Wimbourne Cemetery, grave number Z259N. (This appears to have been in the same cemetery as Montague Druitt).
In interviews with the Pall Mall Gazette in 1903 Abberline put forward the idea that George Chapman may have been the Ripper saying "...I cannot help feeling that this is the man we struggled so hard to capture fifteen years ago." However, he also said that "Scotland Yard is really no wiser on the subject than it was fifteen years ago."
In an article first published in the Evening News (June 26, 1976) and later reprinted in "The Ripper and the Royals" Nigel Morland recalled visiting Abberline when the Inspector was living in retirement in Dorset. Morland claimed that Abberline told him that the case was shut and that "I've given my word to keep my mouth permanently closed about it." Abberline went on to say that "I know and my superiors know certain facts."and that the Ripper "...wasn't a butcher, Yid or foreign skipper...you'd have to look for him not at the bottom of London society at the time but a long way up." Given Abberline's other known statements about the case this should be treated with considerable scepticism and caution."
"Frederick George Abberline (8 January 1843 in Blandford Forum, Dorset – 10 December 1929) was a Chief Inspector for the London Metropolitan Police and was a prominent police figure in the investigation into the Jack the Ripper murders of 1888.
Frederick Abberline was the only son of Edward Abberline, a saddlemaker and Sheriff's Officer and Clerk of the Market, minor local government positions, and his wife Hannah (née Chinn). Edward Abberline died in 1849, and his widow opened a small shop and brought up her four children, Emily, Harriett, Edward and Frederick, alone.
Police career[edit]
Frederick was a clockmaker until he left home to go to London, where he enlisted in the Metropolitan Police on 5 January 1863, being appointed to N Division (Islington) with the Warrant Number 43519. PC Abberline so impressed his superiors that they promoted him to Sergeant two years later on 19 August 1865. On his promotion he moved to Y Division (Highgate). Throughout 1867 he investigated Fenian activities as a plain clothes officer.[3] He was promoted toInspector on 10 March 1873, and three days later, on 13 March transferred to H Division in Whitechapel. On 8 April 1878 Abberline was appointed Local Inspector in charge of H Division's CID.
On 26 February 1887 Abberline transferred to A Division (Whitehall), and then moved to CO Division (Central Office) at Scotland Yard on 19 November 1887, being promoted to Inspector First-Class on 9 February 1888 and to Chief Inspector on 22 December 1890. Following the murder of Mary Ann Nichols on 31 August 1888, Abberline was seconded back to Whitechapel due to his extensive experience in the area. He was placed in charge of the various detectives investigating the Ripper murders. Chief Inspector Walter Dew, then a detective constable in Whitechapel's H Division in 1888, knew Abberline and, while describing him as sounding and looking like a bank manager, also stated that his knowledge of the area made him one of the most important members of the Whitechapel murder investigation team.[4]
Among the many suspects in the case, Abberline's primary suspect was Severin Antoniovich Klosowski, aka George Chapman.
Abberline was subsequently involved in the investigation of the Cleveland Street scandal in 1889. Chief Inspector Abberline retired from the police on 8 February 1892, having received 84 commendations and awards, and worked as a private enquiry agent, including three seasons at Monte Carlo, before taking over the European Agency of the famous Pinkerton National Detective Agency of America, for whom he worked for 12 years.[5]"
"Pinkerton, founded as the Pinkerton National Detective Agency, is a private security guard and detective agency established in the United States by Allan Pinkerton in 1850 and currently a subsidiary of Securitas AB.[1]
Pinkerton became famous when he claimed to have foiled a plot to assassinate president-elect Abraham Lincoln, who later hired Pinkerton agents for his personal security during the Civil War.[2] Pinkerton's agents performed services ranging from security guarding to private military contracting work. Pinkerton was the largest private law enforcement organization in the world at the height of its power.[3] By the early 1890s, the Pinkerton National Detective Agency employed more agents than there were members of the standing army of the United States of America.[citation needed]
During the labor strikes of the late 19th and early 20th centuries, businessmen hired the Pinkerton Agency to infiltrate unions, supply guards, keep strikers and suspected unionists out of factories, as well as recruiting goon squads to intimidate workers. One such confrontation was the Homestead Strike of 1892, in which Pinkerton agents were called in to reinforce the strikebreaking measures of industrialist Henry Clay Frick, acting on behalf of Andrew Carnegie.[citation needed] The ensuing battle between Pinkerton agents and striking workers led to the deaths of seven Pinkerton agents and nine steelworkers.[4] The Pinkertons were also used as guards in coal, iron, and lumber disputes in Illinois, Michigan, New York, Pennsylvania, and West Virginia as well as the Great Railroad Strike of 1877 and the Battle of Blair Mountain in 1921. The organization was pejoratively called the "Pinks" by its opponents.
The company now operates as "Pinkerton Consulting & Investigations, Inc. d.b.a. Pinkerton Corporate Risk Management", a division of the Swedish security company Securitas AB. The former Government Services division, PGS, now operates as Securitas Critical Infrastructure Services, Inc.[5]"
"Behind the Sordid World of Online Assassination Betting Jamie Bartlett I have heard rumors about this website, but I still cannot quite believe that it exists. I am looking at what I think is a hit list.
There are photographs of people I recognize—prominent politicians, mostly—and, next to each, an amount of money. The site's creator, who uses the pseudonym Kuwabatake Sanjuro, thinks that if you could pay to have someone murdered with no chance—I mean absolutely zero chance—of being caught, you would.
That's one of the reasons why he has created the Assassination Market.
There are four simple instructions listed on its front page:
Add a name to the list
Add money to the pot in the person's name
Predict when that person will die
Correct predictions get the pot
The Assassination Market can't be found with a Google search. It sits on a hidden, encrypted part of the internet that, until recently, could only be accessed with a browser called The Onion Router, or Tor. Tor began life as a U.S. Naval Research Laboratory project, but today exists as a not-for-profit organization, partly funded by the U.S. government and various civil liberties groups, allowing millions of people around the world to browse the internet anonymously and securely."
"Disowned by Cameron, the raffish men-only club that his father once ran
By HARRY MOUNT FOR THE DAILY MAIL
PUBLISHED: 22:15 GMT, 18 July 2013 | UPDATED: 16:22 GMT, 19 July 2013
As the BBC is embroiled in yet another row over sexism after presenter John Inverdale's poorly judged on air-comments, and MPs scramble in Westminster to condemn male-only establishments - just down the road, at White's in St James's, it is very much business as usual. The exclusive membership only establishment - the 'original 'old boy's club' - is the grandest, oldest and most notoriously difficult to gain entrance to. Once, every Prime Minister from Robert Walpole in the early 18th century to Robert Peel in the mid-19th was a member, and the club boasts a bar which 'has not shut for 200 years'. But White's - to which only one woman, the Queen, has ever been allowed entrance - was quietly disowned by David Cameron in 2008, despite his father Ian once being chairman. The Prime Minister is said to be the only member to have left of his own free will.
Here, HARRY MOUNT takes a look at the history of Britain's most notorious male only club - where rakes, rogues and royals have drunk side by side.
The Culture Secretary Maria Miller would, it's safe to say, disapprove of White's, the grandest, oldest, raciest gentlemen's club in London. But, then again, she's unlikely to be invited to visit. The only woman who's ever been entertained there is Her Majesty the Queen.
All-male clubs have been the subject of Mrs Miller's ire this week as she attacked the men-only policy of Muirfield, which is hosting golf's Open Championship.
Yesterday, the Prime Minister gave her his full support. A spokesman for David Cameron condemned such all-male clubs as looking 'more to the past than they do to the future'. But Mr Cameron was not always so high-minded.
Until fairly recently he was a member of the notorious White's club, just up the road from St James's Palace. Indeed his late father, Ian, was its chairman. But the future Prime Minister tactically resigned when Leader of the Opposition because the all-male club didn't fit with his vision of modern Conservatism.
It is said that he is the only member to have left of his own free will – and not by death or shameful forced resignation.
The club was founded in 1693 as a hot-chocolate house by an Italian, Francesco Bianco, whose name translated into Francis White – and thus White's. It soon graduated to more intoxicating practices, notably heavy drinking and gambling.
For centuries, it has taken pride in its reputation as the hardest of the London gentleman's clubs to get into.
The Victorian Prime Minister, Benjamin Disraeli, said there were only two things that an Englishman cannot command – being made a Knight of the Garter or a member of White's.
There is a long waiting list to join and many applicants are still blackballed – rejected – by existing members. New members must be vouched for by 35 signatories and membership is more than £850 a year.
The late journalist Auberon Waugh – whose father Evelyn was a devoted White's member – was blackballed in 1995 by anonymous enemies at the club. In the Spectator, Waugh retaliated, writing of the 'insecure, big-bottomed men who think that membership of White's gives them some sort of social cachet ... White's has always had its fair share of s***s and twerps and pompous bores'.
Since then, the 'White's Club S**t' has entered club slang to mean the worst sort of nasty, selfish, pompous show-off.
Still, in its 300-year history, the club has played host to some illustrious members and a glittering array of politicians.
Among its old members are the Duke of Wellington, the Regency dandy Beau Brummell, George IV, William IV, Edward VII and Winston Churchill's son, Randolph. Prince Charles is a member and held his Bollinger champagne-fuelled stag night at the club before his wedding to Lady Diana Spencer.
Prince William is said to be a member.
The club has also attracted its fair share of rogues.
White's was implicated in the great 'Cambridge Spies' scandal. Some have claimed that the recruitment and subsequent movements of Guy Burgess, Donald Duart Maclean, Kim Philby and Anthony Blunt were orchestrated from the club's bar.
Meanwhile, in his novels Evelyn Waugh used the club as the model for 'Bellamy's', the home of 'grandee and card sharper, duellist and statesman'.
Certainly, gambling has always been part of the fabric of White's. In William Hogarth's 1733 series of cautionary paintings – The Rake's Progress – the rake is driven mad by losing his fortune at the gaming tables of White's.
Victorian Prime Minister, Benjamin Disraeli, said there were only two things that an Englishman cannot command - being made a Knight of the Garter or a member of White's The club's betting book is full of some remarkably odd – not to mention expensive – bets. In the 18th century, one member bet another that a man could live under water for 12 hours. He employed a man to sink himself in a ship, but he couldn't last the full time period so the bet – and the man's life – were lost.
Then in the early 19th century, a fabulously rich peer, Lord Alvanley, bet a friend £3,000 (approaching £200,000 in today's money) that one raindrop would beat another to the bottom of the bow window that dominates the front of the club. It is not recorded whether he won his bet.
But before retiring to the gaming tables, there is the not inconsiderable question of dinner.
White's menu revolves around the best of British game. Think Downton Abbey transplanted to central London: grouse, partridge, wild salmon, gull's eggs, potted shrimps, smoked eel and smoked trout.
The vegetarian option is unpopular. In one seven-year period, only three vegetarian portions were sold.
While cultivating its raffish elements, White's has also always seen itself as a distinctly political club.
Every Prime Minister from Robert Walpole in the early 18th century to Robert Peel in the mid-19th was a member.
After the war, the Labour MP and Health Minister, Aneurin Bevan, made a visit to the club as a guest.
Not long before, he'd described Tories as 'lower than vermin'. One member, John Fox-Strangways, took such exception to the comment that he kicked Bevan on club premises. He was forced to resign as a result.
There are fewer Tory MPs among the members these days but the profile of the membership remains distinctly Conservative.
The drinking, too, is a little less wild than in the 18th century, but the bar remains busy at all hours of the day and night. A few years ago, a new member asked Wheeler, the then long-serving barman, whether the bar was open.
'Bless my soul, sir,' Wheeler replied, 'It has been open for 200 years.'
Harry Mount is the author of How England Made the English (Viking)"
Yours sincerely,
Field McConnell, United States Naval Academy, 1971; Forensic Economist; 30 year airline and 22 year military pilot; 23,000 hours of safety; Tel: 715 307 8222
David Hawkins Tel: 604 542-0891 Forensic Economist; former leader of oil-well blow-out teams; now sponsors Grand Juries in CSI Crime and Safety Investigation