Plum

City – (

AbelDanger.net

).

United States Marine Field McConnell has linked the prison-porn, drugs and nuclear weapons trade associated with Lord Thurso's MI-3

Innholders

Livery Company, to the Serco tracking tag apparently removed from the corpse of Dr. David Kelly and taken away in a helicopter with a flight plan (Operation Mason) allegedly prepared by Serco air traffic controllers

before

the victim's fatal walk from his home to Harrowdown Hill on July 17, 2003.

OPERATION MASON : THE MURDER OF DR. DAVID KELLY Dr. David Kelly: The Battle for an Inquest – GRTV Backgrounder

McConnell claims that Serco hackers in an airborne (?) Operation Mason war room had Dr. Kelly tracked and killed by script-kiddie staff or guests from the Fallowfields Country House Hotel, Southmoor, Oxfordshire and the HMP Bullingdon prison in Arncott, Oxfordshire, from where a prisoner had recently escaped and a deputy governor had been arrested for possession of cocaine and child pornography offenses.

McConnell also claims that Hillary Clinton had been brokering Serco's development of MI-3 tag and war-room patent-pool devices since 1978 and had ordered her husband and Tony Blair to attend various Bilderberg meetings to learn how to use MI-3 hotels as a base to deploy

script-kiddie

news and triage teams to conceal crimes a.k.a. Arkancide.

McConnell's research team have established that Serco FAA Contract Towers commanders in Molokai, Hawaii, had Hawaii's Department of Health Director, the late Loretta Fuddy, tagged, tracked and killed in a survivable crash and so eliminated a script-kiddie witness to the Obama birth certificate forgery associated with Serco's Base One Technologies document conversion center in the Bronx.

Noting that hotel hedgie

script kiddies

often die after relaying signals via Serco tags, McConnell may title his next book: "Serco's Innholders – Lord Thurso's List," as it appears the 1963 movie "The List of Adrian Messenger" may have been the template for these ongoing murders.

McConnell notes that Serco (formerly RCA GB 1928) and the MI-3 Innholders used Bermuda's Fairmont Hamilton Princess as a honeypot hotel during WWII and while the Internet term script kiddie is new, the profiles of triaged victims and black-hat and white-hat hackers are unchanged:

Royal Hawaiian Hotel and the triage of Pearl Harbor

Lawrence Hotel and the triage of JFK

Hôtel des Mille Collines and the triage of Tutsis during the Rwanda Genocide

Hôtel Ritz Paris and the triage of Princess Di

Marriott World Trade Center and the triage of guests of The 9/11 Hotel Sheraton Pentagon City Hotel and the 9/11 triage on the Pentagon Lawn

Edgeware Road Hilton Hotel and the 7/7 triage of Mohammad Sidique Khan

Abbott Gardens Hotel, Pakistan and the triage of Osama bin Laden

Hotel Inter-Continental Kabul and the triage of Seal Team 6

Charlesmark Hotel and the triage at the Boston Marathon

Tibesti Hotel and the 9/11/2012 triage of Ambassador Stevens in Benghazi Residence Inn (Marriott) and the triage of Aaron Alexis in the Navy Yard

Holiday Inn Glasgow and the triage of police helicopter crash on Clutha pub

Regent Grand Hotel Bordeaux and the triage of Kok Lam's Brilliant helicopter

Twin Cities Aloft and Jazeera Palace Hotel and the triage in the Michelangelo Towers!


Disambiguation:

MI-3B = Livery Company patent-pool supply-chain users of Privy Purse and Forfeiture Fund Marcy (Forfeiture Fund – KPMG Small Business Loan Auction – Con Air Medical JABS)

+

I

nkster (Privy Purse – KPMG tax shelter – RCMP Wandering Persons – Loss Adjuster fraud)

+

I

nterpol (Berlin '41-'45 – Operation Paperclip Foreign Fugitive – William Higgitt – Entrust)

+

I

ntrepid (William Stephenson – GAPAN, Mariners patent pools – Wild Bill Pearl Harbor 9/11) +Baginski (Serco

Information Technologists

Skynet sodomite mesh, KPMG Consulting Tillman)

MI-3 = Marine Interruption Intelligence and Investigation unit set up in 1987 to destroy above

McConnell's Book 12

www.abeldanger.net

shows agents in his Marine Interruption, Intelligence and Investigations (MI-3) group mingling in various OODA exit modes with agents of the Marcy Inkster Interpol Intrepid (MI-3) Livery protection racket based at Skinners' Hall, Dowgate Hill.

Prequel 1: #1812: Marine Links MI-3 Hedgie Hotel Murder to Bilderberger Clinton, Bridgewater Comey and The Khobar Towers Bomb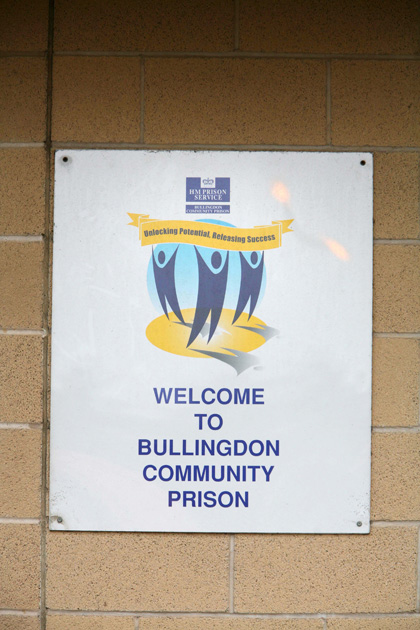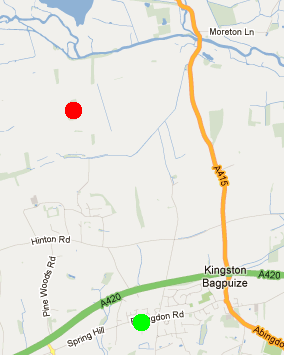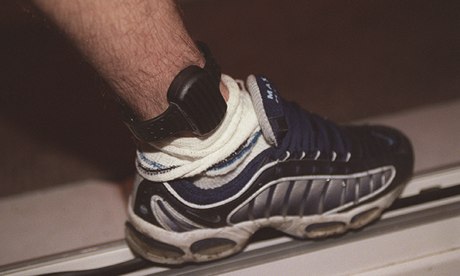 "Dr David Christopher Kelly, CMG (14 May 1944–17 July 2003) was an employee of the United Kingdom Ministry of Defence (MoD), an expert in biological warfare and a former United Nations weapons inspector in Iraq. Kelly's discussion with BBC Radio 4 Today programme journalist Andrew Gilligan about the British government's dossier on weapons of mass destruction (WMD) in Iraq inadvertently caused a major political scandal. He was found dead days after appearing before the Parliamentary committee charged with investigating the scandal.
An official inquest into David Kelly's death was suspended before completion and over 10 years later, there are no official plans to complete it.[1] The official narrative is represented by the 2004 Hutton Inquiry, which concluded that depressed and under strain by the media attention focused on him, David Kelly committed suicide. He died from bleeding after ingestion of 29 co-proxamol tablets and self-inflicted cuts to his ulnar artery (wrist) done by a blunt pruning knife.
Unanswered Questions
As at May 2011
Operation Mason, the police code-name for the search for Dr Kelly, was officially started before his family had reported him missing. The official explanation is that operation start times are often made retrospective to cover any preceding period relevant to the operation; but if this were the reason in this case, then the start time would need to be weeks, not hours earlier. Who authorised the opening of documentation on the operation and at precisely what time?
Why were there no fingerprints on Dr Kelly's knife, pill packets, water bottle, glasses, mobile or watch? He wore no gloves. Police knew this when they gave evidence to Hutton but the absence of prints wasn't mentioned.
Lord Hutton said photographic evidence showed Dr Kelly's body was found propped against a tree, yet the first paramedic to reach the scene said he was originally flat on his back. Who moved the body and why?
Detective Constable Coe of Thames Valley Police, who guarded Dr Kelly's body after it was found, has admitted concealing the presence of an unidentified man at the scene. His Inquiry evidence indicates, in unambiguous terms, that he was with just one other person (DC Shields), whereas those who met him as he arrived at the scene say he was with TWO others. The report itself also numbers DC Coe as one of three plain clothes police officers to arrive before the official search-tasked uniformed officers. Evidence from those other officers (notably PC's Franklin and Sawyer) describe DC Coe as being with two UNIFORMED officers (Related - Item 10). These are serious anomalies which were not explored by the Inquiry and which require explanation.
In 2003 Dr Kelly's friend, Mai Pederson, told police Dr Kelly couldn't cut steak because of an old injury to his right arm. How could he have slashed his left wrist? She also said he had a pill phobia.
Former MP Robert Jackson has said Dr Kelly's GP, Dr Malcolm Warner, told him he saw the corpse immediately after its discovery. When Dr Warner gave evidence to the Hutton Inquiry he failed to report this. Why?
All medical and scientific reports, and photographs of Dr Kelly's body were secretly classified for 70 years by Lord Hutton after the death. On what legal basis was that done and why?
The death certificate does not state where he died, as it should, but was registered midway through the Hutton Inquiry anyway, before Hutton concluded how he died. Why?


According to Dr Kelly's widow, police stripped wallpaper from their sitting room on the night of his disappearance. Why?
Several key witnesses did not appear at Hutton. They include Paul Weaving, supposedly the last person to see Dr Kelly alive; DC Shields, one of the police first at the scene and described by other police witnesses as a 'Uniformed' officer, but by others as in plain clothes as would be expected of a DC (See item 4 above); Dr Eileen Hickey, the forensic biologist who attended Harrowdown Hill. Why?
A 110ft communications mast was erected outside Dr Kelly's house immediately after he was declared missing early on

July 18

. Was it used to communicate with Tony Blair (enroute to Tokyo from Washington) and/or his spin chief Alastair Campbell?
What was the mission of the helicopter which landed at Harrowdown Hill about 90 minutes after discovery of Dr Kelly's body and which was not mentioned at all in the proceedings of the Hutton Inquiry. According to the Daily Mail, the helicopter flight log, released under FOI provisions, shows that it was on hire to the Thames valley Police and has been 'heavily redacted' [2] so the 'Authorities' clearly have things to hide concerning its mission.
Whose fingerprints are on Dr Kelly's dental records file that went missing for just 24 hours from the surgery on the day of his death. Information confirming the existence of the fingerprints was released under an FOI request on 23 May 2011 and contradicts the evidence about them which was given to the Hutton Inquiry by Assistant Chief Constable Michael Page. [3]"
"HMP Bullingdon is a Category B/C men's prison, located in the village of Arncott (near Bicester) in Oxfordshire, England.The prison is operated by Her Majesty's Prison Service. Bullingdon Prison is named after Bullingdon, the ancient hundred in Oxfordshire. … Opened in 1992, Bullingdon was constructed as a 'new gallery' design prison, with its four main houseblocks divided into three galleried units. A fifth houseblock was added in 1998 which is a two galleried unit, and a sixth added in 2008, another two galleried unit. The prison was highlighted as being dangerously overcrowded in 2002 by Colin Moses (chairman of the Prison Officers Association) in a speech to the TUC conference.[1] A year later Bullingdon was embroiled in further controversy when Deputy Governor Terence McLaren was arrested for possession of cocaine and child pornography offences.[2] A prisoner escaped from Bullingdon a month later.[3] The prison was again highlighted as the most overcrowded in England in 2004.[4] In 2006 Governor Phil Taylor was criticised after he banned the display of the England flag by warders for fear of upsetting foreign inmates.[5]"
"The Serious Fraud Office has launched a formal criminal investigation into two of the government's biggest suppliers, G4S and Serco, following claims by the justice secretary, Chris Grayling, of tens of millions of pounds of overcharging on electronic tagging contracts for offenders.
Grayling asked the SFO to look into the billing allegations in July when he told MPs that an external audit had revealed that the overcharging included billing for tracking the movements of criminals who had moved abroad, who were back in prison, who had had their tags removed and even, in a few cases, those who had died.
The justice secretary said that in some cases the bills had continued to be presented years after active monitoring had stopped."
"
About
[Fallowfields Country Hotel]
Fantastic food; Beautiful Bedrooms; Meaningful Meetings; Wonderful Weddings; Awesome Afternoon Teas; Causal Conferences!
Mission
To exceed guest expectations
Company Overview
A delightful Restaurant with 10 bedrooms, in beautiful Oxfordshire countryside. Fine food & wine from our award winning team. Featuring our own farm reared pork, beef, chicken,duckling & quail. 10 charming bedrooms with WiFi throughout, are perfect for business and leisure guests
Description
My wife and I arrived at Fallowfields in 1993. It is now a stunning hotel with over 300 years of history. Once the home of the Begum Aga Khan, we offer beautiful luxury accommodation and a great meetings venue where you will be looked after in a friendly but professional manner.We are NOT pretentious or stuffy. Located in the Vale of the White Horse, close to Oxford and the Cotswolds, at Fallowfields Country House Hotel, you are sure to experience the beauty of the English countryside whatever the season.

Independently owned by the Lloyd family and set in twelve acres of mature trees, paddocks, orchard and magnificent gardens, the hotel offers a delightful, relaxing retreat.

The modern British restaurant is open for guests and visitors alike, serving amazing food dishes which include produce from our pesticide free kitchen garden. Our Michelin experienced team in the kitchen and the restaurant have only your pleasure at heart. We believe passionately in local sourcing and increasingly our produce comes from our own farm."
"Serco Group plc (SERCO) provides air traffic control staff under contract to a number of UK airports. SERCO can be contacted at the address below:

Manager UK ATC
SERCO Group plc
11 Bartley Wood Business Park
Bartley Wood
HOOK
Hampshire
RG27 9XB
Tel: 0044 (0)1256 745900
Fax: 0044 (0)1256 745930"
"Location: South East and East of England
ESF Funding: National Offender Management Service (NOMS)
ESF Target Group: Ex-offender
The National Offender Management Service Co-financing Organisation (NOMS CFO) and The European Social Fund (ESF) support a jointly funded £140million programme to help offenders into employment, education or training. In the South East and East of England this project is called Job Deal and is managed by Serco.
The Job Deal project supports ex-offenders back into work by improving their employment prospects and tackling barriers to employment.
A total of £7.8 million is invested in the Job Deal project across the South East and East of England. The funding is used to help offenders, both in prison and in the community and will run from January 2011 to December 2014. The project's aim is to provide offenders with the support and skills they need to help them find work and live a stable, healthy, law-abiding life after the end of their sentence.
Research shows that the cost of re-offending is £11 billion a year and that ex-offenders in work are between a third and a half less likely to re-offend.
Stories of three people who have been helped by the South East Job Deal project run by Serco are provided below.
Adam
Adam (not his real name) had a troubled background and had been in and out of different prisons. During his last sentence in HMP Bullingdon he joined a resettlement group where he learnt how to write a CV, apply for jobs, and improve his interview technique. The group also referred him to a Job Deal case manager, who, in partnership with training and recruitment specialists Aspire, found work experience for him alongside Oxford City Council workers on a project to develop Gloucester Green Market. Since then he has driven for Aspire as a voluntary relief driver, and attends Pembroke College once a week. He has received help to obtain a Construction Skills Certification Scheme (CSCS) card, and has been given access to a computer so that he can set up an email account and apply for jobs online.
"I think being involved with Job Deal and Aspire has helped me to stay focused and keep on the straight and narrow," says Adam."
"The strange death of Hawaii's Department of Health Director, Loretta Fuddy
Special to WorldTribune.com
The controversy swirling around President Obama's birth certificate simply will not die. Take a recent plane crash in Hawaii.
Some facts are so striking they require further examination. On Dec. 11, 2013 a small plane in Hawaii on a routine flight in the middle of the day, taking off amidst a clear blue sky, suddenly experienced "catastrophic engine failure," according to the pilot Clyde Kawasaki.
A procession of Emergency Medical Services vehicles honored the memory of Hawaii's Health Director Loretta Fuddy last month in Oahu.
Shortly after the plane soared from Kalaupapa, Molokai, Mr. Kawasaki heard a bang and the engine died. At that moment, all nine passengers faced imminent and inexplicable death.
Yet, due to the remarkable skill of the pilot — he had been flying since the age of 14 and had flown glider planes for many years — he was able to make mayday calls and also land the plane safely on the water.
According to witnesses on the plane, none of the nine passengers suffered any life-threatening injuries during the emergency landing. And most stunning of all, the pilot was able to get each of the passengers into life vests as water flooded into the plane. Everyone made it out.
All nine passengers at this point escaped death not once but twice: the landing had been smooth enough and they were not trapped in the beleaguered vessel as it was engulfed in the merciless sea that eventually claimed the aircraft.
However, once again, the passengers stared death in the face. How long would they be able to float out there in choppy waters? The pilot tried desperately to keep the group together and was increasingly dismayed that his passengers in the pitching waves were getting separated. He had given his life vest to one of the passengers and was clinging to a fellow passenger for dear life in the waves.
One passenger, 70-year-old C. Philip Holstein, an Army veteran, made the brave decision to swim as fast as he could to the rocky shore to get help. That swim would take at least 90 minutes. Would he make it? Would the others survive?
On this strange day, fate intervened again. Another pilot, Josh Lang and his girlfriend Jaimee Thomson, were flying nearby on a leisure trip and spotted the plane in duress.
They saw nine people in the water. They contacted the Molokai tower and flew to the airport at Kalaupapa to look for help. They flew back and hovered over the group to let them know that help was forthcoming.
Had the couple not been so sharp in the decisions they made, the passengers may not have been located until well after dark, say pilots who spoke to Hawaii News Now.


"It was pure luck that we were there when we were, "said Mr. Lang at a press conference. "I wanted to get as much help as I could."
Miraculously, help came in time. The Coast Guard and fire crews arrived on the scene and began to pull the remaining eight passengers out of the water. Mr. Holstein made it safely to shore. For almost every one of those passengers, death had been defied three times on the same day.
But despite all the skill, luck and striking twists of fate that preserved the lives of most members of this group, one person still died. Who could be so unfortunate?
Death struck the Hawaii Department of Health Director Loretta Fuddy, age 65. She has been at the epicenter of the greatest, ongoing controversy of the Obama administration over a simple but basic question: Is the president eligible to hold office?
Amidst multiple media firestorms, the American public has by and large accepted the president's election victories as legitimate because of Ms. Fuddy's most recent work.
In April 2011, as real estate mogul Donald Trump led the crusade for the president to produce his long-form birth certificate, the White House at last complied. Ms. Fuddy confirmed the president's certificate as authentic.
Yet, on May 14, 2013, Chief Investigator of the Maricopa County Cold Case Posse Lt. Mike Zullo, pursuing a criminal investigation, filed an affidavit to the Supreme Court of Alabama declaring the long-form certificate as a "100 percent forgery," with testimony by multiple forensic experts. Eight months after that stunning revelation, Ms. Fuddy died.
How exactly did she die? This has yet to be explained. Witnesses saw her get out of the plane in fine shape.
Mr. Holstein described the scene as one where no one was panicking and everyone was helping one another. He said Ms. Fuddy was "not in distress" just before he left the scene and swam to shore. She was clinging to her deputy, Keith Yamamoto, who was also on that flight.
Mr. Yamamoto helped her to put her life jacket on and disembark. There have been no reports that she was bleeding, was in any kind of pain or crying out any more than the others. She was seen floating calmly along with the others, waiting for help.
In fact, Mr. Holstein said in an interview he was surprised to later hear she had died. "She was doing fine out of the airplane," Mr. Holstein said, according to a report in the Star Advertiser. "Her assistant was really watching her. He was taking care of her."
The pilot, Mr. Kawasaki, also said in a press conference he did not understand how she died. "I could not understand how that could have happened at the time, excuse me, that she could have passed. I didn't understand how it could have happened," he said.
So what killed her? What could possibly have killed only her at this point and not the others?
According to passenger Rev. Patrick Kililea, Mr. Yamamoto was holding her hand in the water and she suddenly drifted away from him and died. When the Coast Guard arrived, she had no pulse.
"He [Mr. Yamamoto] recounted how he said he helped Loretta into her life jacket and he held her hand for some time," said Rev. Kililea. "They were all floating together and she let go and there was no response from her."
Since her death, accolades have poured forth from those who knew her well. Apart from her devotion to her work, she was a devout Catholic who sang soprano every week in the choir at St. Theresa Co-Cathedral in Kalihi. She contributed to the school board, the pastoral council and even answered phones in the church office. St. Theresa was like a second home for her, say members of her church family.
"Her faith was so deep. She truly was an advocate for Jesus. She showed other people how to love," said Music Director Bernie Gora, in a report in HawaiiNewsNow. "I'm not going to hear that high voice of hers anymore," he said.
The circumstances of her death are so strange that an autopsy has been ordered. Almost one month after the crash, no information has yet been released about the precise cause of death.
Furthermore, the National Transportation Safety Board has recovered the plane and is investigating to determine why the engine suddenly failed. In 20 years, Makani Kai Air, the only airline that serves Kalaupapa, has not had any accidents, according to CEO Richard Schuman.
Poor Ms. Fuddy: Evidently, for some people death can be defied three times in one day. Yet, only for her, there was a fourth challenge.
Grace Vuoto is the Editor of Politics and Culture at World Tribune, host of American Heartland with Dr. Grace on WTSB Radio and is the founder of the Edmund Burke Institute for American Renewal."
Abel Danger Blog