Plum

City – (

AbelDanger.net

).

United States Marine Field McConnell has linked MI-3 Agent Tracey McVicar's role in the foreclosure of the English Family's Pacific Rim Resort property by an apparent force-placed escrow fraud, to alleged deployments of arsonists by JLT and

Worshipful Companies of Insurers and Firefighters

, and saboteurs by BC Hydro, to force the foreclosure.

McConnell alleges that MI-3 Agent Gordon Campbell, the Canadian High Commissioner in London and former B.C. Premier, helped BC Hydro director Ms. McVicar to structure a force-placed escrow so that JLT arsonists and BC Hydro saboteurs could inflate insurance premiums due to the lenders' insurance company and drive the unwitting English Family's mortgage from $3.5 million in 2004 to $16 million before foreclosure.

McConnell notes that JLT's 2009 acquisition of HSBC Actuaries and Consultants gave the English Family's Pacific Rim insurer access to the world's premier force-placed escrow and money-laundering business; he believes a forensic audit of MI-3 McVicar's escrow services to Pacific Rim mortgagor, mortgagee and their

Insurers

will expose a global money-laundering racket and help Jack English recover the Pacific Rim property.

Disambiguation:

MI-3 = Global supply-chain protection racket operated through City Livery Company patent pools (108)

M

arcy (Crown Agents' bona vacantia – Prisoner Medical Services – JABS – DOJ Asset Forfeiture Funds)

+

I

nkster (RCMP Wandering Persons Registry – KPMG Consulting – Abusive tax shelter – Escrow frauds)

+

I

nterpol (Berlin 1942-1945 – Operation Paperclip – Foreign Fugitive File – William Higgitt - Entrust)

+

I

ntrepid (William Stephenson – GAPAN patent pool – MitM Pearl Harbor attack – Kanada Kommando)

MI-3 = Marine Insertion Intelligence and Investigation unit set up in 1987 to destroy above McConnell notes that in Book 12, published at

www.abeldanger.net

, agents deployed by the Marine Insertion, Intelligence and Investigations (MI-3) group are mingling in various OODA modes with agents of the Marcy Inkster Interpol Intrepid (MI-3) protection racket based at Skinners' Hall, Dowgate Hill.

Prequel 1: #1677: Marine Links KPMG Force Placed MI-3 Escrow Frauds to Pearce McVicar MindBox, English Pacific Rim
Prequel 2: #1675: Marine Links Pearce's Force-Placed Insurance MindBox Frauds to MI-3 Pacific Rim Arson, WTC#7 Bomb
Prequel 3: #1674: Marine Links MI-3 Paulson Wandering Arsonists to Pearce Force-Placed Insurance Frauds on Pacific Rim
BC Hydro director Tracey McVicar, bcIMC CEO Doug Pearce – operators of Pacific Rim force-placed escrow before foreclosure.


Were the English Family victims of public service pension plan terrorism?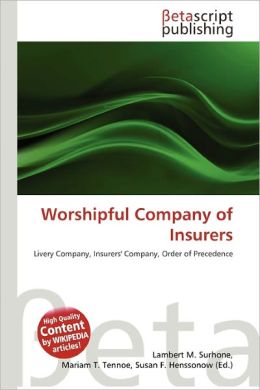 "It sure looks like it was deliberate. BC Hydro appeared without any notice, ignored no trespassing signs, smashed down a locked gate, and broke the bridge that had been in place for over 30 years. They were trying to sneak away without telling anyone when Jack English showed up. Dan Doyle from BC Hydro promised to replace the bridge and pay costs incurred by Jack English but never did. BC Hydro delayed, delayed, delayed, and delayed and BCIMC benefited and Dan Doyle is now Chief of Staff to Premier Christy Clark and he refuses to return telephone calls or meet Jack English and he is hiding behind the skirts of his woman Premier like the coward that he is."
"Is BC Hydro Employee David Lebeter a Criminal? Did David Lebeter admit his guilt? http://cuabcimc.blogspot.ca/2013/07/is-bc-hydro-employee-david-lebeter.html
When asked why BC Hydro was refusing to pay its debts to Jack English and fix the bridge it broke. David Lebeter responded and said "I won't comment on that" "Well, come on David", our reporter replied, "it sure looks like BC Hydro is refusing to fix the bridge and refusing to pay Jack English for the work he did just to help BCIMC take over Jack's property"
"I won't comment on that" he said.
"So that means you are f--king him over on purpose"
"Oh my", David said, "such language"
"Well, you are screwing him, aren't you?"
It seems poor David Lebeter wanted to pretend that he has never heard of people "f--king over" other people which is a very, very, common figure of speech in Canada and most of the English speaking world.
David refused to answer. He went silent, cowered in his corner, admitted his guilt by his silence and hung up the telephone.
In the Editors opinion David Lebeter and his employer BC Hydro are out of control, have no respect for ethics, honesty in business, fair dealing and commercial morality and are both guilty of participating in a scheme to assist their pension fund manager BCIMC steal the English family property at distress sale prices.
Dan Doyle was Chairman of BC Hydro when the original damage occurred and he promised to fix the bridge. Dan is now Chief of Staff to Premier Christy Clark and, presumably with the approval of the Premier, he has refused to meet Jack English to discuss whyBC Hydro is refusing to meet its legal and ethical obligations.
This is a typical example of dirty British Columbia civil service tactics.
The Editors have witnessed such tactics over and over, again and again, and it is why British Columbia is not a safe place to invest and own property.
BC Hydro, BCIMC and the civil service were created by politicians to serve the people not to destroy their businesses and steal their land."
"TRACEY L. MCVICAR, CFA joined CAI, a private equity firm active in the North American mid-market, in 2002. CAI manages and invests a series of blind pool investment funds, focused on making control-oriented equity investments in middle market North American companies [Every investment is allegedly funded by debt and force-placed insured escrow]. CAI has invested over $1.3 billion on behalf of its limited partners since 1989 and is currently investing its fourth buyout fund. Ms. McVicar is responsible for CAIs investments in western Canada and for building and maintaining CAIs relationships with investors, referral sources and companies that represent potential investments in western Canada. Between 1990 and 2001, Ms. McVicar was an investment banker with RBC Dominion Securities Inc. (now RBC Capital Markets) and Goepel Shields & Partners (now Raymond James Ltd.) in Toronto and Vancouver. She is a CFA charterholder and she has received the Institute Certified Director Designation (ICD.D) from the Institute of Corporate Directors. She received a B.Comm. (Finance) from the Sauder School of Business at the University of British Columbia and is a Leslie Wong Fellow.
Ms. McVicar is currently Chair of GLM Industries Inc. and a director at CCS Corporation and

BC Hydro Corporation, where she also chairs the Audit & Risk Management Committee.

She sits on several non-profit boards including VGH & UBC Hospital Foundation and UBC Investment Management Trust, and she is a past director of the BC Forum for Women Entrepreneurs and the Central City Foundation. Ms McVicar is a past winner of Business in Vancouvers Top 40 Under 40 Award, the Association of Women in Finances PEAK Award for Knowledge and Leadership, and Business in Vancouvers Influential Women in Business Award. Ms. McVicar will serve on BC Hydro's Board at pleasure having no termination date."
"JLT

[English Family's insurance brokers for their mortgage on Pacific Rim]

Premier Pension .. Originating in 1985 as an independent trustee company, [JLT] Premier Pension Services has established itself as one of the leading providers of services to both SSAS and SIPP clients and their IFAs within the UK.
Clients and their advisers have a wide choice of providers to select from when establishing a SIPP or SSAS as the suitable retirement planning option. So what distinguishes Premier Pension Services from the rest? Premier is a non-volume provider being very much a niche operator based around:
The client and IFA that wants to explore the investment flexibility of self-invested pensions more fully than the more restricted packaged products
Availability of experienced staff offering a portfolio management service so that one person is responsible for your scheme
Quality service and support including regional consultants that will work with the IFA and their client Innovation and working to accommodate the full value of self-invested pensions
Working with IFAs and employers to design and deliver Group SIPP, offering added value and flexibility to the employment options of senior executives
And of course you can access your SIPP or SSAS investment account for online valuations with your appointed fund managers. These facilities can include trading online where available.
We believe in a culture where long-lasting client relationships and first class client service is central. Our aim is to form a relationship of understanding, trust and collaboration and through this relationship we work with you to help your clients realise their financial goals.
For more information visit our website www.premierpensionservices.co.uk"
"I've received notification that my escrow account is short and my payment is increasing. How did this happen? There are several possibilities. Escrow accounts are analyzed yearly, HSBC uses information provided by tax authorities and insurance companies to determine the amount of your monthly escrow payment. Your tax and insurance premiums may have increased. Or, we may have determined that insufficient funds have been collected to pay your taxes and/or insurance. If your account has recently been restructured, your escrow account may be affected. In this case, an analysis will be performed to determine the shortage of escrow funds along with the updated payment amount.

[Is that what happened to the English Family mortgage on the Pacific Rim Resort?]

"
"JLT acquires HSBC Insurance Brokers

[and the world's premier force-placed escrow and money laundering]

business
Author: Louise Meeson Source: Insurance Age | 01 Dec 2009 Categories: Broker Tags: HSBC | JLT | Dominic Burke | Actuarial
Dominic Burke, chief executive of JLT, said the acquisition of HSBC Actuaries and Consultants creates exciting opportunities for growth
Jardine Lloyd Thompson (JLT) Group has acquired HSBC Actuaries and Consultants (HAC) a UK employee benefits and actuarial consulting firm.
HAC has been purchased from HSBC Insurance Brokers Holdings, a subsidiary of HSBC Holdings, for a purchase price of £27.25m in cash subject to an adjustment for surplus net assets on completion.
In the year ended 31 December 2008, HACL's reported revenues were £40.1m, generating an operating profit of £2.8m. The gross assets of HAC at completion are estimated at approximately £19m.
Employing some 440 staff, HAC operates across six practice areas: trustee consultancy; corporate consultancy; administration services; defined contribution consultancy; investment consultancy; and health and risk consultancy. J LT's existing employee benefits business employs approximately 1000 staff with generated revenues of £87.6m and an operating profit of £14.9m in 2008.
Dominic Burke, chief executive of JLT said: "HAC is a highly respected participant in the UK Employee Benefits market place, with both a strong business in its own right and an excellent relationship with the bank and its clients that we are confident will continue.
"The acquisition fits squarely with our stated strategy of bolt-on acquisitions and adds substantially to a core component of the JLT Group. It is a complementary deal, playing to our strengths and adding capabilities in important professional fields.
"The combination of HAC with our UK Employee Benefits (EB) business creates many exciting opportunities for growth and improved financial performance that have already been identified by the two management teams working together. "This transaction underlines our confidence in our EB business, despite the impact of the current challenging economic conditions on the sector, and our determination that it should grow as a strategically central component of the JLT Group, in the UK and internationally.""
"HSBC Judge Approves $1.9B Drug-Money Laundering Accord By Christie Smythe - Jul 3, 2013 1:06 PM PT
HSBC Holdings Plc (HSBA)'s $1.9 billion agreement with the U.S. to resolve charges it enabled Latin American drug cartels to launder billions of dollars was approved by a federal judge.
U.S. District Judge John Gleeson in Brooklyn, New York, signed off yesterday on a deferred-prosecution agreement, a critical component of the London-based bank's settlement. Gleeson said in his order that he was exercising "supervisory power" over the deal even though the bank and government contended he didn't have authority to approve or deny it.
"A pending criminal case is not window dressing" Gleeson wrote, noting that the case was filed and would remain pending for five years under the agreement. "By placing a criminal matter on the docket of a federal court, the parties have subjected their DPA to the legitimate exercise of the court's authority."
HSBC was accused of failing to monitor more than $670 billion in wire transfers and more than $9.4 billion in purchases of U.S. currency from HSBC Mexico, allowing for money laundering, prosecutors said. The bank also violated U.S. economic sanctions against Iran, Libya, Sudan, Burma and Cuba, according to a criminal information filed in the case."
"JLT Canada's History
The insurance industry is an old and honourable business that had its beginnings over 2,000 years ago. Much of the world's development would not have taken place without insurance. We have provided essential and unique products and value-added services to clients for 100 years.
The story of JLT begins in Vancouver in 1900, when Leslie Wright entered the partnership of Wright, Cannon & Burnett. Over the course of the 20th Century, the company would undergo many changes, transforming into Leslie Wright & Rolfe (LWR) and finally into Jardine Lloyd Thompson Canada Inc. (JLT).
Vancouver at the turn of the century was a thriving community of 25,000 people. Lumber, fish and access to the distant ports-of-call made the city an increasingly important international seaport. Just the same, the total volume of insurance written was too small to attract much attention from the industry-dominating British and American insurance companies. Rather, they relied on general agents such as Leslie Wright to provide local service.
By 1911, company letterhead advertised fire, marine, employers' liability, and accident and sickness insurance. In addition, the company wrote guarantee bonds of all kinds, besides acting as a general commission and shipping agent, and as a customs broker.
Along with marine insurance, employer's liability was a major line of business for the company, but in 1917 the Province created the compulsory-contribution Workmen's Compensation Board. Leslie Wright then developed an interest in corporate suretyship, and issued the first construction bond used in BC to Columbia Bitulithic, for the laying and paving of Denman Street.
In 1926 Wright's son-in-law, Basil Rolfe, joined the business. It was Basil Rolfe, followed by his sons John and Havelock, who would take the company from its incipient stage in a pioneer town, to being an established and fully modern company with an enviable reputation for quality, service and integrity.
During the 1920's Basil Rolfe developed an interest in surety bonds and became known throughout BC as "Mr. Bond". He eventually convinced the provincial government to accept bonds on construction work, a practice they had discontinued for more than a decade. A new Provincial policy provided the company with much needed business during the '30's and helped establish Leslie Wright & Company as BC's leading dealer in construction bonds – a distinction it has maintained to this day. Our services have broadened to include developers, architects and engineers.
In 1946, Leslie Wright & Company changed its name to Leslie Wright & Rolfe Limited (LWR), to reflect the ever-increasing importance of Basil Rolfe. Two years later, in April 1948, Leslie Wright died.
In 1950, Basil Rolfe's eldest son, John Rolfe, joined the company and seven years later, John's brother Havelock also came onboard. John and Havelock remained on the Company's Board of Directors until 1999. In the late '50's, LWR made the move to become a major player on the BC insurance scene; John and Havelock Rolfe bought the business from their father, re-organized its shareholdings, and appointed non-family directorships.
As the company changed, so did the insurance business itself. By the '60's, LWR was offering its clientele multi-coverage packages, such as the homeowner's package, the composite mercantile policy and a broad contractors' liability. Despite the death of Basil Rolfe in 1967, LWR enjoyed prosperity during these years and was well on its way to becoming one of British Columbia's largest brokers.
The importance of liability insurance continued to grow, especially among professionals. In 1970, LWR together with The Law Society of British Columbia established the first compulsory group professional liability insurance program in Canada. The company has worked with The Law Society of British Columbia since the early 1970's and set up the society's claims management system in the mid-80's. The Company also partners with the Canadian Bar Association, offering an enhanced office policy package to their members.
The early 1970's also saw the company open a Victoria branch in 1971 and then open offices in Kamloops (subsequently sold), Calgary, Edmonton and expanded to an Autoplan storefront location at the Vancouver Royal Centre in 1986.
At the end of 1989, LWR merged with the prestigious Jardine Matheson Group (www.jardines.com), its shares acquired by the Group's insurance arm, Jardine Insurance Brokers. Jardine Matheson was formed in 1832 as an English agency house for the China trade: silk, tea and, until 1871, opium. Business was brisk during the 19th Century and in Hong Kong, Jardines is still referred to as the "Noble House." LWR (now JLT) offered Jardines a chance to gain another foothold on the other side of the Pacific Rim, and to utilise JLT's expertise in areas such as construction insurance, surety bonding and professional liability insurance. From LWR's point of view, Jardines was an excellent match. Jardines' operating principles placed similar emphasis on service and quality, and its decentralized management style has meant that JLT continues to respond to the needs of its clients in Canada. The merger provides JLT clients access to the knowledge, skills and contacts of one of the 5 largest insurance brokers in the world.
The company's new financial strength and global expertise allowed it to expand from British Columbia, eastward to the Province of Ontario with the addition of offices in Toronto (1994) and Montreal (1999).
In 1997, Jardine Insurance Brokers Group plc merged with Lloyd Thompson plc who brought their strength in wholesale brokerage, reinsurance and providing risk solutions to the newly formed Jardine Lloyd Thompson Group plc. . In the Year 2000, the company adopted the JLT name by changing its corporate name from Jardine Insurance Services to Jardine Lloyd Thompson Canada Inc., another highlight in its ongoing history.
Our greatest strength, what separates us from the competition in Canada and around the world, is our expertise in the niche areas that we specialize in. We have established strong relationships with insurance and surety markets throughout the century and are extremely thankful for their support and flexibility in allowing us to provide the best possible products for our clients. Today JLT has expanded its areas of specialization from Construction and Professional liability to now include Energy & Mining, Local Government, Marine, Risk Management and Group Benefits. The company that Leslie Wright started 100 years ago is stronger today than ever before. The "tradition" of quality service and integrity and the history of local involvement in British Columbia, together with the global resources of its parent company allows Jardine Lloyd Thompson Canada the best of both worlds in securing the future for its clients.
We currently have over 250 employees across Canada, operating from offices in British Columbia, Alberta, Quebec and Ontario. Our size gives us independence and financial strength."

Happy Googling Links:

PresidentialField Mandate
Abel Danger Blog