Plum

City – (

AbelDanger.net

).

United States Marine Field McConnell alleges that Al Gore slewed the U.S. Naval Observatory Master Clock on Christmas Day 1996 to allow NIST's same-sex pedophiles in Boulder to procure time-stamped images of the torture and murder of JonBenet Ramsey.

McConnell claims that Gore executed the slewing of the USNO Master Clock on Christmas Day 1996 through a backdoor into the Canadian Nortel JABS system for which the allegedly same-sex pedophile former U.S. Attorney General Janet Reno, handed out Gore Hammer awards to McConnell's sister Kristine Marcy on October 22, 1996, a few weeks before the time stamping of JonBenet Ramsey's skull!

Prequel: #1402 Marine Links Lynne Cheney to Time-Stamped 'Dykes-In-the-Middle' and JonBenet Santa Serco Clock Inventing the Internet

[Serco/NPL Donald Davies invented packet switching used by Al Gore in network time protocols to slew USNO Master Clock]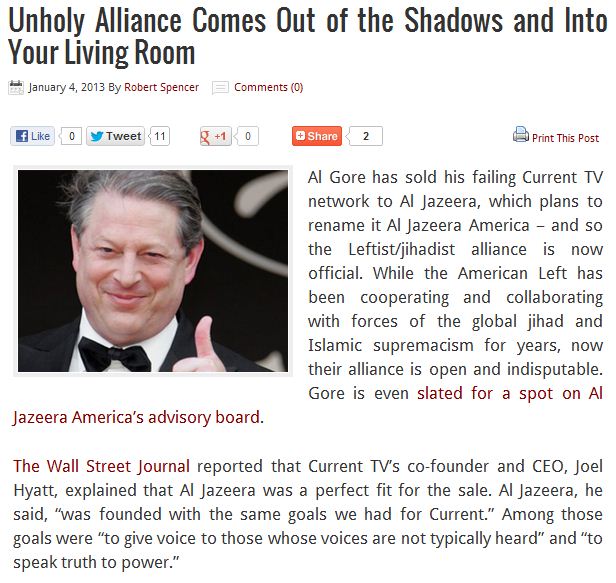 Al Gore equipped BBC/Al Jazeera with PKI keys for slewing U.S. Naval Observatory Master Clock in 1995.
JonBenet Ramsey
"The Vice President's Residence at the Naval Observatory The large, white-painted, brick Victorian house on the southeast corner of 34th Street and Massachusetts Avenue in the District of Columbia is over a century old. A typical nineteenth-century country home in the Queen Anne style, it was built for the Superintendent of the United States Naval Observatory in 1893 on lands that had originally been owned by Margaret and Cornelius Barber, wealthy Georgetown landowners. In 1929, it became home to the U.S. Navy's Chief of Naval Operations, and was named "Admiral's House." In 1974, the house was designated as the first official residence of the Vice President of the United States. Since that time, Vice Presidents Mondale, Bush, Quayle and Gore have resided there with their families. Born and raised in Arlington, Virginia in the home her grandfather built, Tipper Gore and Vice President Al Gore, along with their children Karenna, Kristin, Sarah and Albert III, opted to remain in their home until June 1993, when renovations to the house at the Naval Observatory were completed."
Represent the interests and concerns of all gay male, lesbian, bisexual, and transgendered persons at NIST.
Advance the cause of nondiscrimination with respect to gay male, lesbian, bisexual, and transgendered persons at NIST.
Advise persons and managers about issues of concern to gay male, lesbian, bisexual and transgendered persons.
Advise and support NIST organizations, such as the Office of Civil Rights and the NIST Diversity Board and Laboratory Managers, in pursuing quality management practices and diversity in the NIST work force.
Advocate and foster successful, satisfying careers for all NIST persons, including gay male, lesbian, bisexual, and transgendered persons.
Work to eliminate real or perceived prejudice and discrimination in the Agency based on sexual orientation, including, but not restricted to, employment, assignment, promotion, performance evaluation, and partnership rights.
Cooperate with other NIST and Federal employee organizations in pursuit of common diversity objectives, including awareness that sexual orientation is unrelated to a person's job performance.
Facilitate good work relationships among persons of all sexual orientations; and to foster social, entertainment and recreational events, cultural and educational pursuits, and professional development that will enhance the well-being and productivity of every gay male, lesbian, bisexual, and transgendered person at NIST.
Next Event:
We hold two regular events each month: a business meeting on the second Tuesday of the month and a social lunch around the end of the month. Please send an Email for the next meeting time and location or luncheon details. All are invited to attend.

Please also note that we do have a NIST internal site [from which Al Gore allegedly launched the slewing attack on the USNO Master Clock to paralyze and disrupt the heterosexual first responders and colleagues of mother and father of JonBenet]"
"FOR IMMEDIATE RELEASE AG
TUESDAY, OCTOBER 22, 1996 (202) 616-2777
ATTORNEY GENERAL PRESENTS HAMMER AWARDS
AT DOJ "LAB DAY"
WASHINGTON, DC -- Attorney General Janet Reno presented
Hammer Awards to three employee working groups from Justice
Department components as part of the Department's "Justice
Performance Review Lab Day," an event showcasing the achievements
of the Department's 16 reinvention labs.
The Hammer Award is Vice President Gore's special
recognition to teams of employees which made significant
contributions in support of the President's National Performance
Review (NPR) principles of improving customer service, cutting
red tape, empowering employees, and getting back to basics.
"By accepting the challenge to re-invent government, these
employees are making government more efficient and improving the
way we perform our public responsibilities," Reno said during the
Lab Day event in the Justice Department's Great Hall. Deputy
Attorney General Jamie Gorelick, who also attended, noted that
the employees "have taken the concept of creating a government
that works better and costs less and have made it a reality."
The three Justice Department teams receiving the award are:
* The SENTRI Reinvention Lab, for developing a secure,
high-tech, automated border inspection system at Otay Mesa,
California;
* The Joint Automated Booking System (JABS) Lab, a multi-
component effort which has significantly improved the
prisoner booking process;
* The Justice Prisoner Alien Transportation System (JPATS),
which combines the resources of several DOJ components to
schedule and transport prisoners more quickly, safely, and
economically.
Additional information on the awardees is attached.
96-523 ###
JUSTICE DEPARTMENT HAMMER AWARD WINNERS
OCTOBER 22, 1996"
More to follow.
PresidentialField Mandate
Abel Danger Blog