United States Marine Field McConnell has linked Obama's P.A.C.T. with alleged pedophile devil worshiper, Maurice Strong – a former U.N. junior security officer – who appears to have triggered a phony debate about Obama's place of birth with decoy actors in the Hawaiian HUBZone (2006) and Kenya Genocide (2008).

P.A.C.T. = Paperclip Actors Crimewatch Timelines

Feeling laconic, McConnell invites DOJ Pride counter-intelligence experts to check Obama's BlackBerry log and Paperclip files which appear to suggest Strong and McConnell's sister Kristine Marcy hired actors to intimidate or kill whistleblowers who would otherwise have revealed that Obama was born neither in Kenya of Hawaii but in Peace Arch Hospital, White Rock, B.C. whereafter he was groomed as a pedophile entrapment expert in Jakarta (1968-1970)

Prequel: Marine Links Obama theft of Bettina Keys to Peace Arch JABS and Forgeries
"Kenya church massacre

[Privy Council's BBC World News = 60+ years of pedophile Wag the Eric Gill Dog!]

" "Barack Obama in Kenya

[Genocide actors allegedly hired through K-Rep PACT with money laundered by Strong and Marcy]

"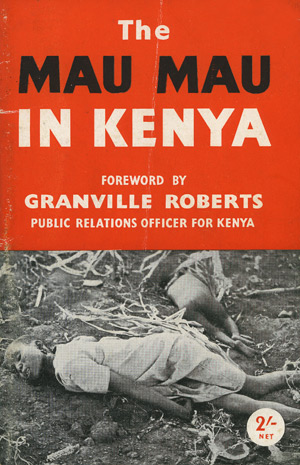 Forgery 1
Forgery 2
"The entire state has been designated by the Small Business Administration as a "HUBZone," enabling business owners to get streamlined access to a special loan program.
By naming Hawaii a "Historically Underutilized Business Zone," or HUBZone, entrepreneurs across the state are eligible to apply for community express loans of up to $50,000 for starting or expanding a business. Before the designation was made official earlier this month, only a few areas of Hawaii were given HUBZone status.
In addition to a streamlined loan application process, applicants also are eligible for free advice from business and management consultants.
Andrew Poepoe, district director of SBA's Hawaii office, said more than 250 of the loans already have been made and that the new designation will make many other business owners eligible."
"Targeted ethnic violence (as opposed to violent protests) escalated and at first was directed mainly against Kikuyu people – the community of which Kibaki is a member – living outside their traditional settlement areas, especially in the Rift Valley Province. This violence peaked with the killing of over 30 unarmed civilians in a church near Eldoret on New Years Day. Tensions in the Rift Valley have caused violence in several previous Kenyan elections, most notably in the 1992 Kenyan Elections. Some of the Kikuyu also engaged in retaliatory violence against groups supportive of Odinga, primarily Luos and Kalenjin, especially in the areas surrounding Nakuru and Naivasha. In Mombasa, Muslim Kenyans took to the streets to protest the electoral manipulations and air their own grievances, though ethnic tensions played much less of a role in these protests. Looters also struck a number of stores in Mombasa. The slums of Nairobi saw some of the worst violence, some of this ethnically-motivated attacks, some simple outrage at extreme poverty, and some the actions of criminal gangs. The violence continued sporadically for several months, particularly in the Rift Valley."
More to follow.
Presidential Mandate
Abel Danger